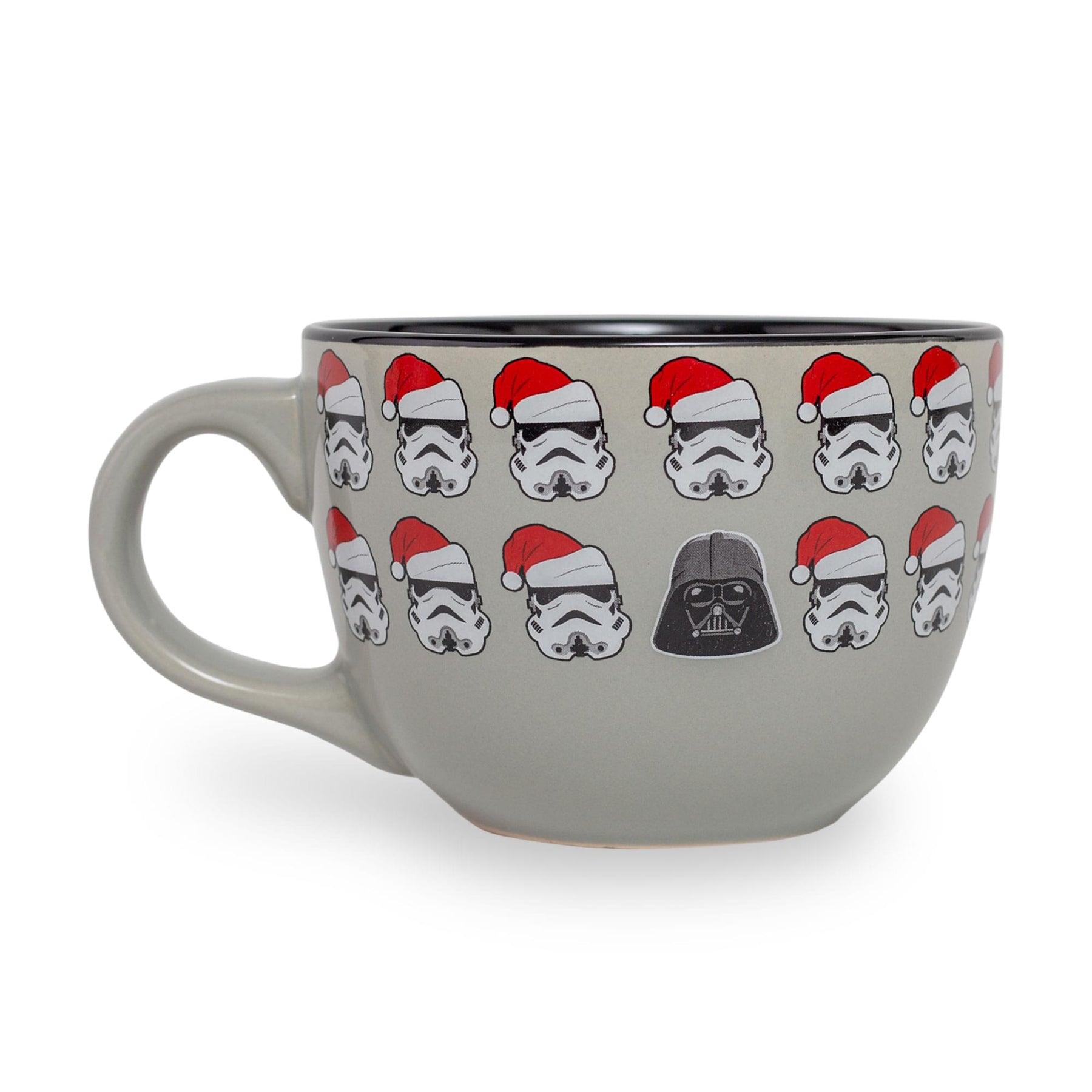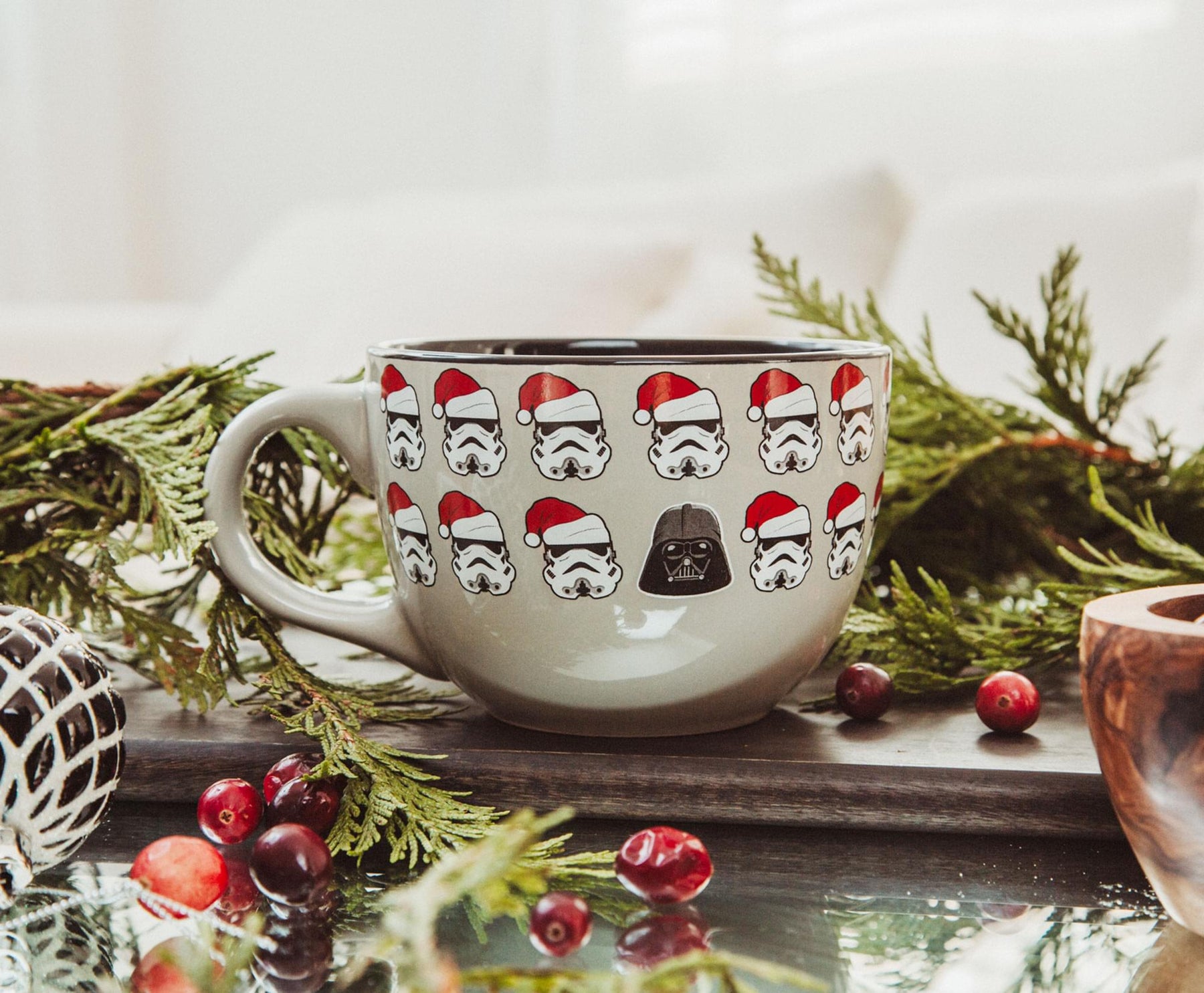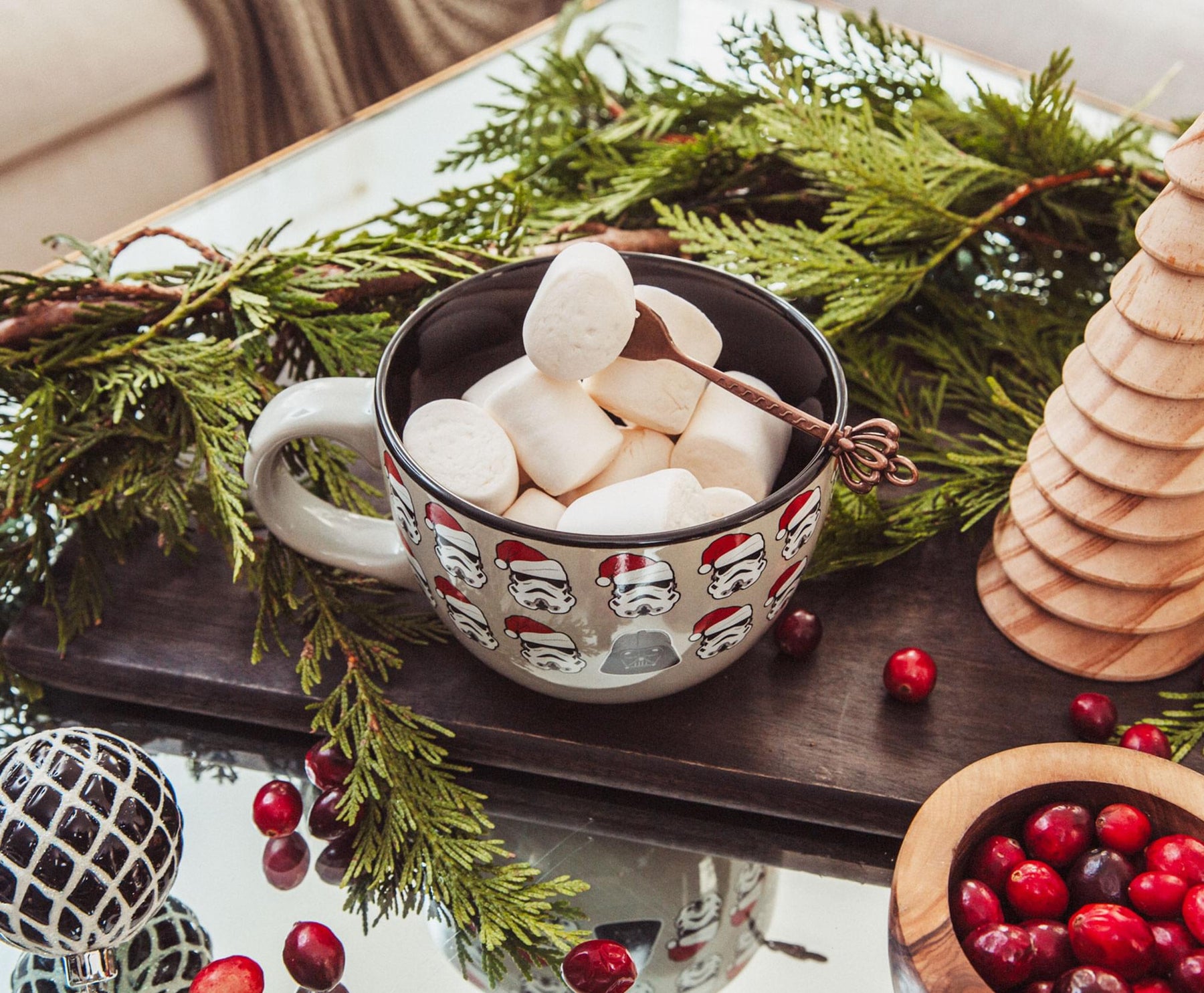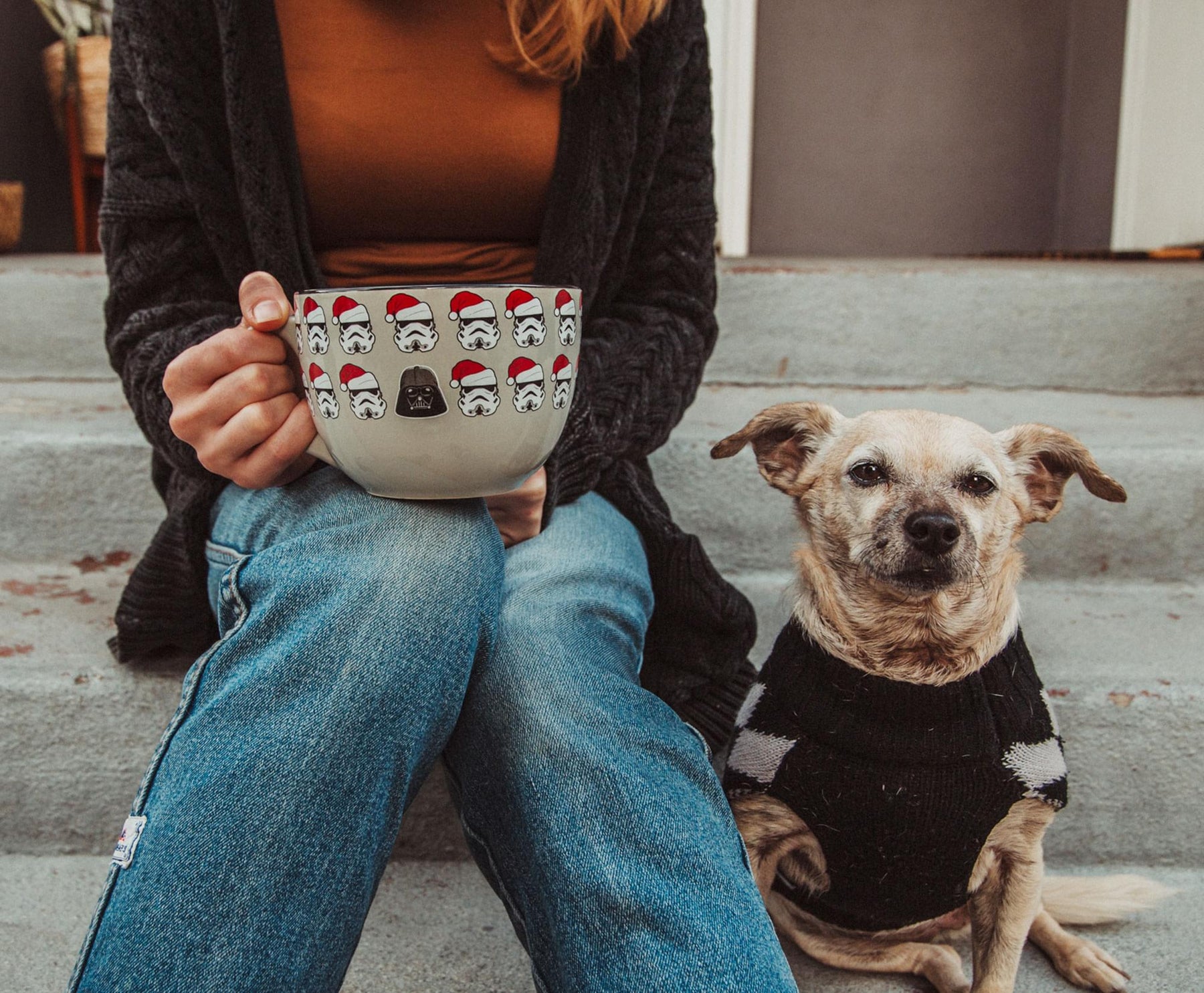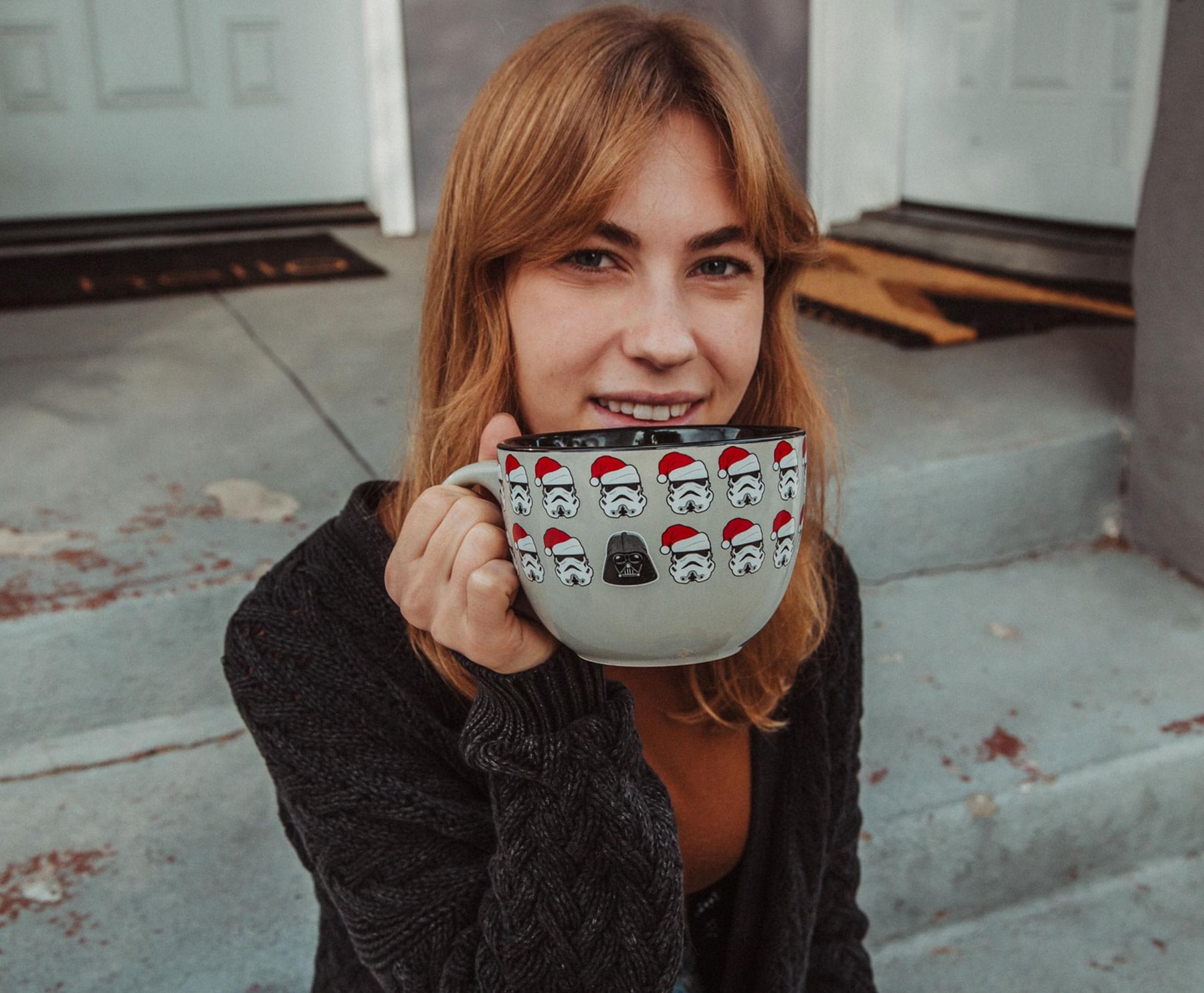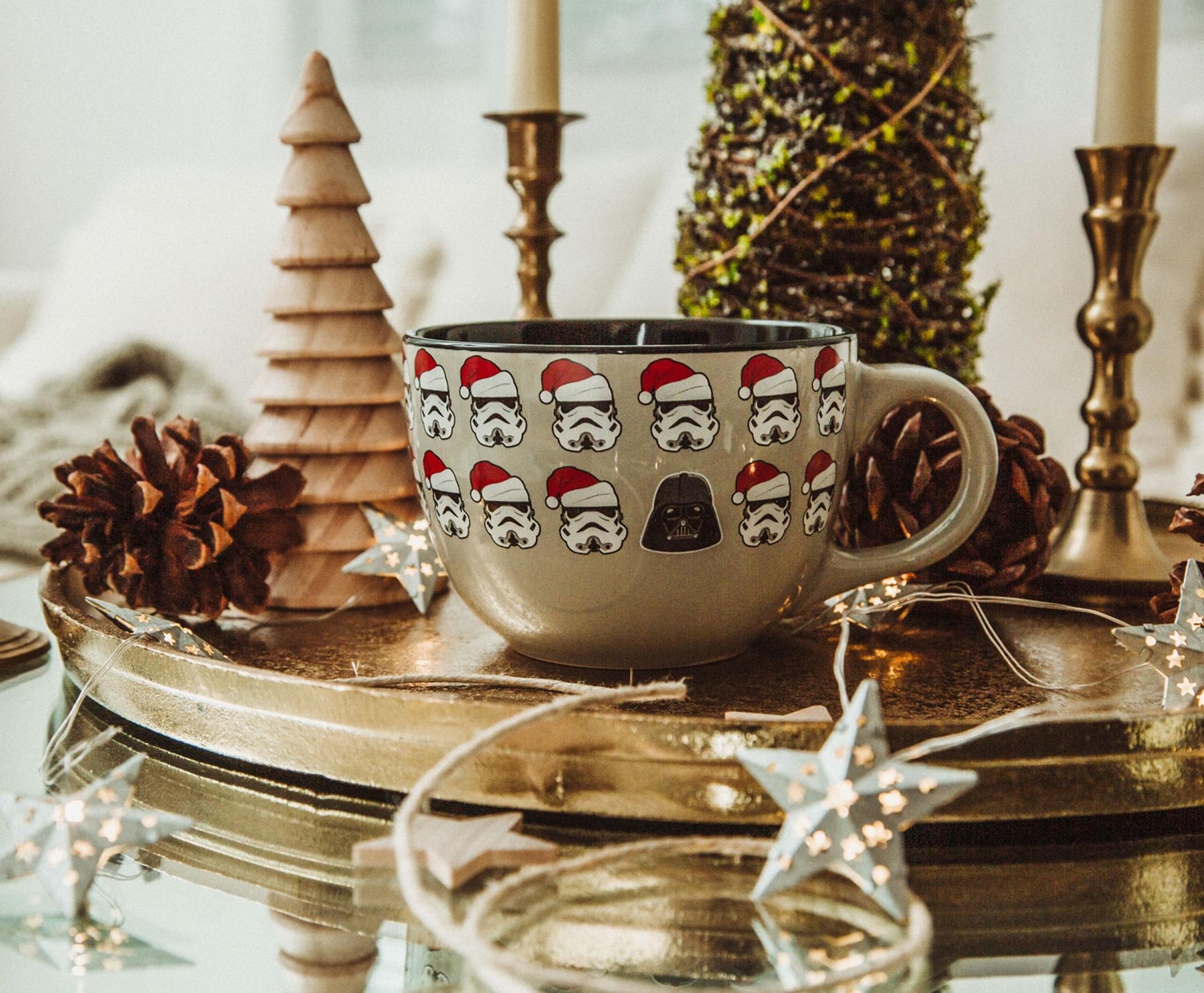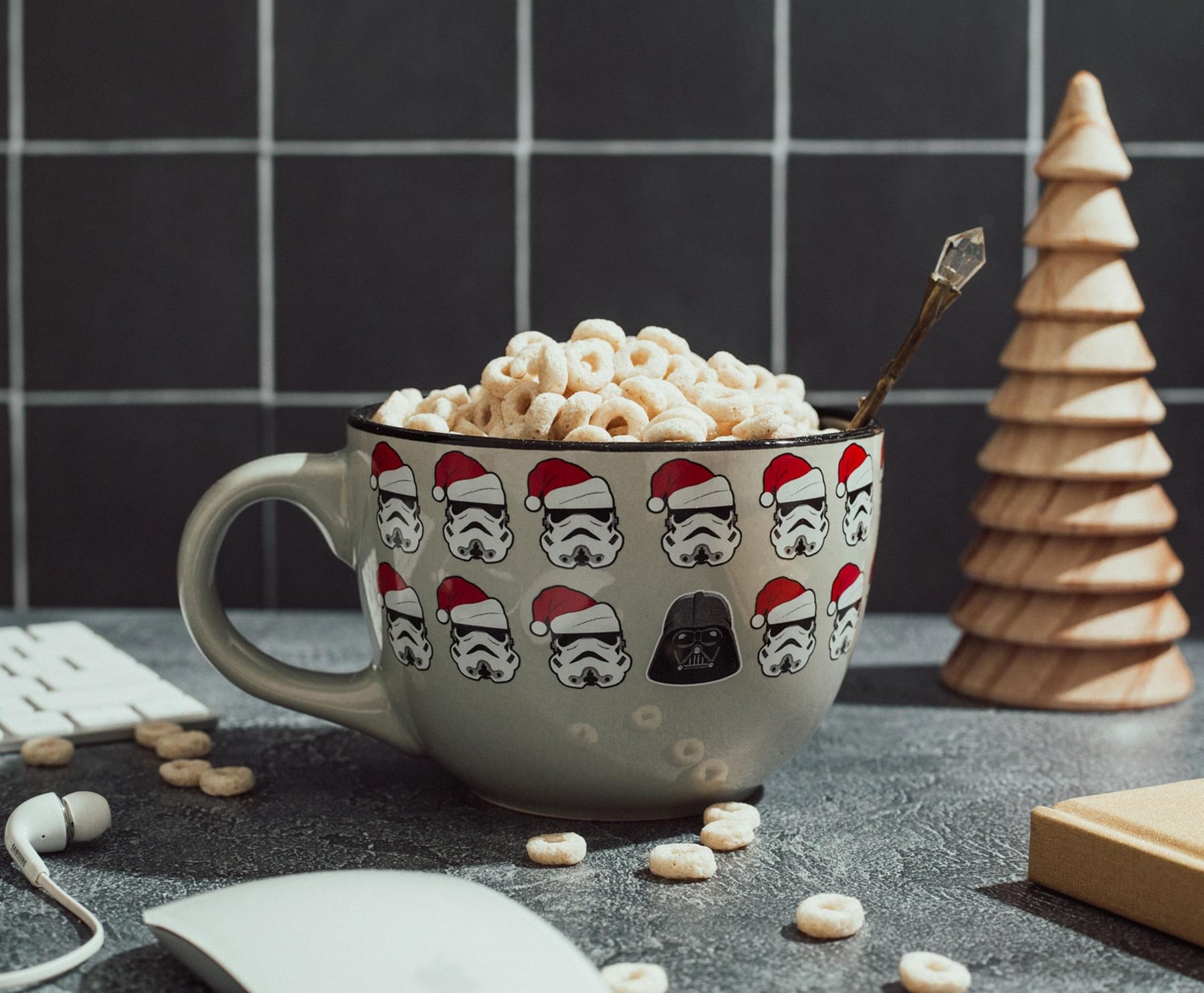 Star Wars Darth Vader Holiday Empire Ceramic Soup Mug | Holds 24 Ounces
GET FESTIVE WITH THE FORCE: This Life Day, the Empire will be taking control of the holiday festivities with this exclusive soup mug inspired by the original trilogy of Star Wars. Get yourself in a merry mood with themed drinkware.
BE MERRY OR ELSE: Never underestimate the power of forced frivolity. On this black and gray mug, you'll see the Stormtroopers have added festive Santa hats, while Darth Vader has chosen to go with basic black.
A PRIZE WORTH HUNTING DOWN: This BPA-free ceramic mug is made for long-lasting use to accompany all your holiday adventures across the galaxy. Easy to maintain, it's suitable for both microwave and top-rack dishwasher.
SHARE A DRINK WITH A TROOPER: Enjoy your planet's local delicacies in this large mug-turned-bowl. Holds approximately 24 ounces of foods or beverages, including whichever holiday delicacies the Imperials have deemed acceptable.
OFFICIAL STAR WARS COLLECTIBLE: Enjoy a well-regimented holiday with this officially licensed soup mug inspired by Star Wars. Troopers from Hoth to Tatooine will be celebrating alongside you to stay on the Emperor's good side.
THIS HOLIDAY, BUILD YOUR REBELLION ON HO-HO-HOPE
You'll be the hit of your Life Day celebration with this exclusive soup mug inspired by George Lucas' original Star Wars films.
By Imperial decree, you're required to have a happy holiday season. And there's no better place to start than with this ceramic soup mug that's been designed with military efficiency and the absolute minimum of holly-jolly allowed by the Emperor.
On the stark gray mug with a black interior, you'll see a row of Stormtroopers dressed for holiday deployment, complete with regulation Santa hats on their helmets. Leading the squad is the Dark Lord of frivolity himself, the one and only Darth Vader.
DRINKWARE FOR FANS ACROSS THE GALAXY
Hungry? Don't go searching for Rebel scum on an empty stomach. Expand your palate and your galaxy with this piece of gear that can be used to enjoy an assortment of planetary specialties.
This year, show them that the Empire really knows how to throw a holiday party with officially licensed drinkware from Star Wars.
CARE INSTRUCTIONS
Easy care
Microwave safe
Top-rack dishwasher safe