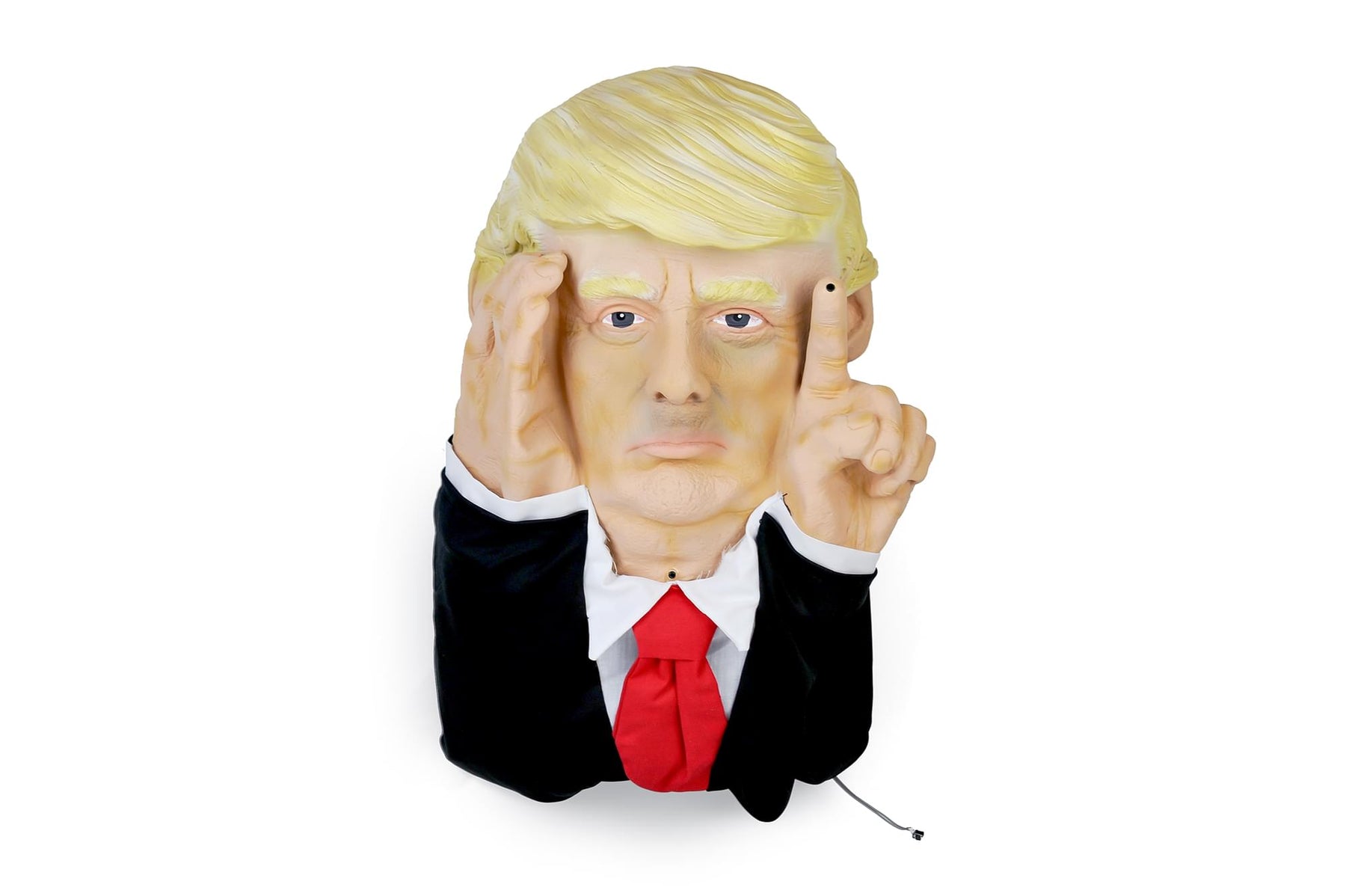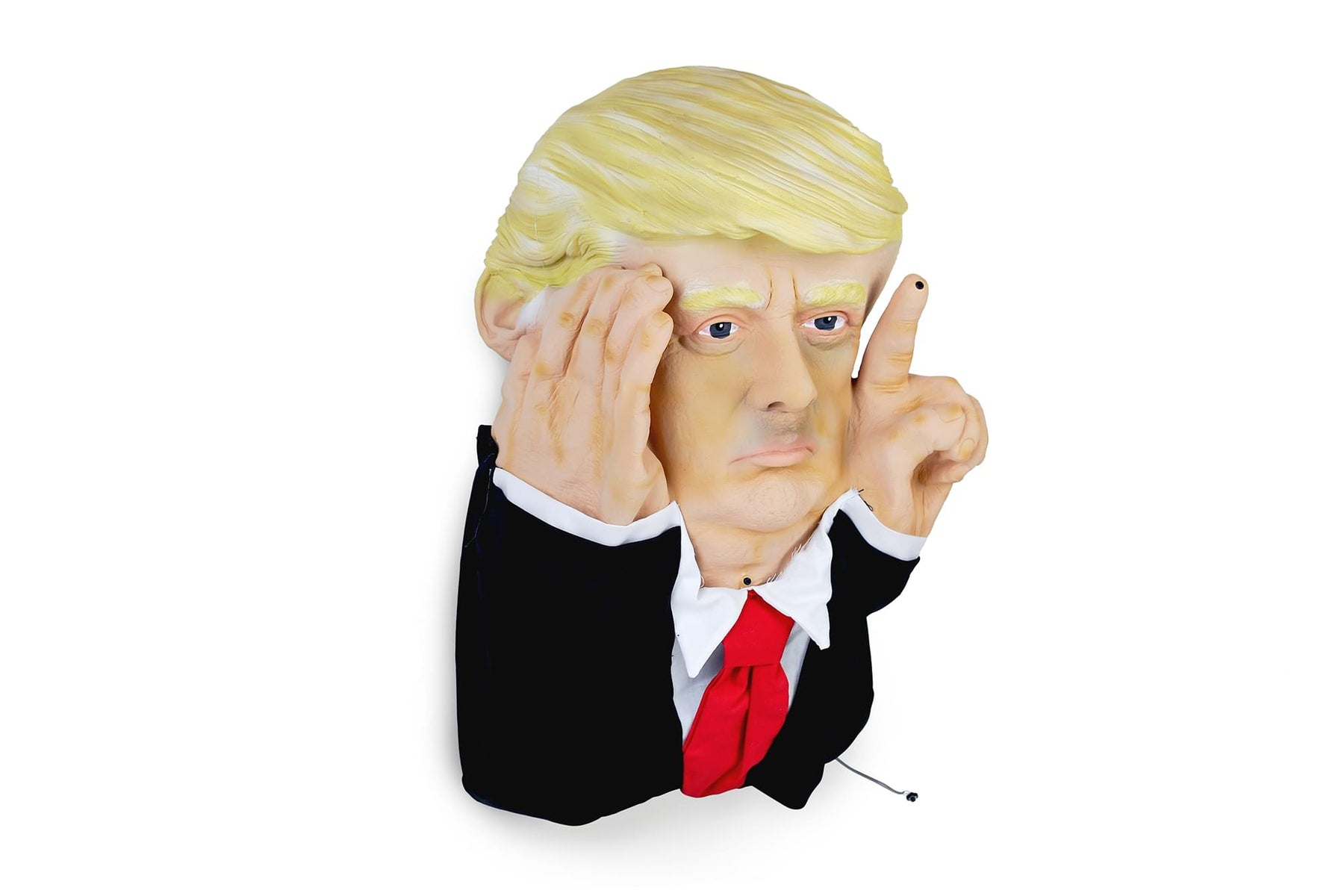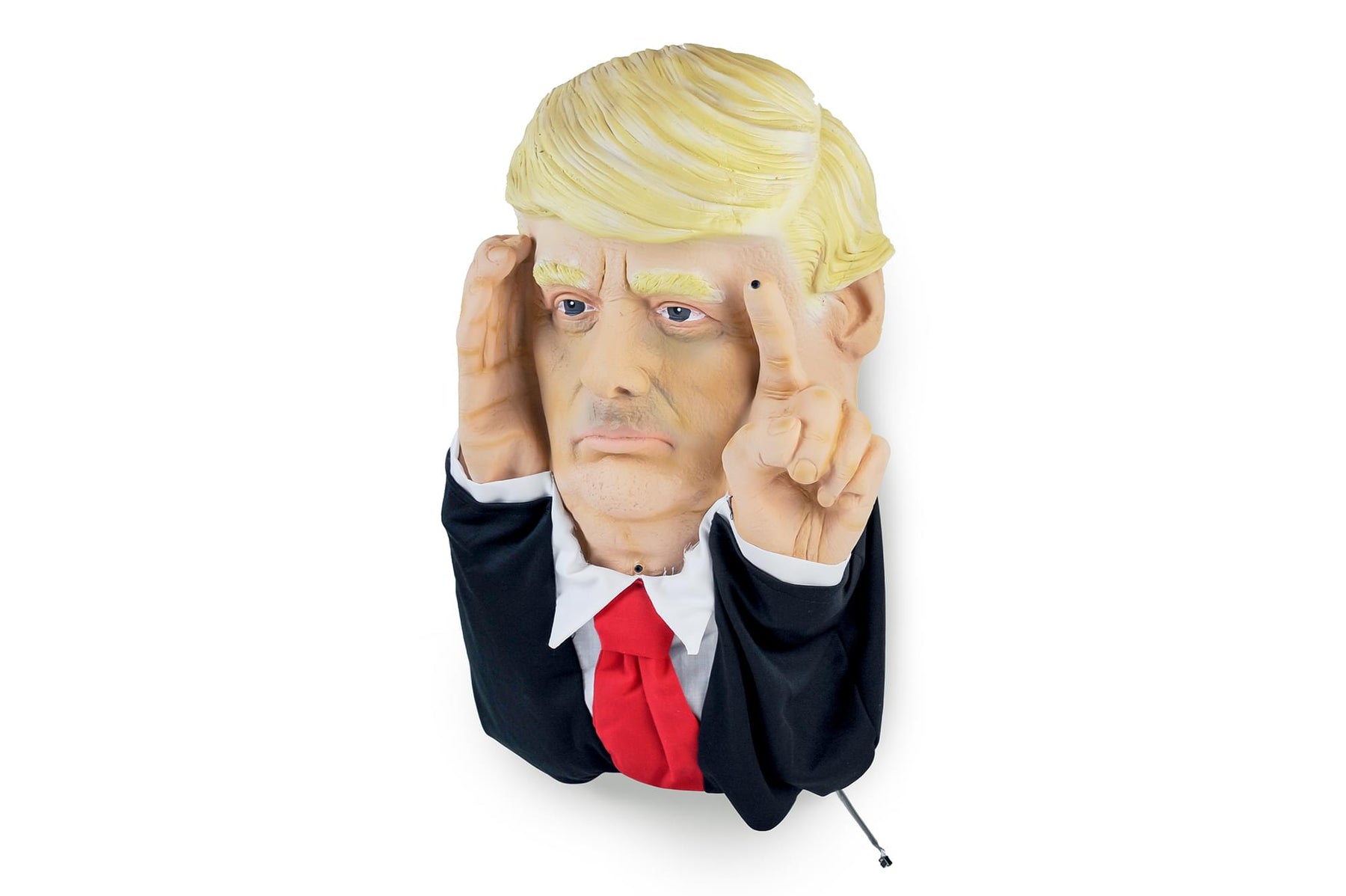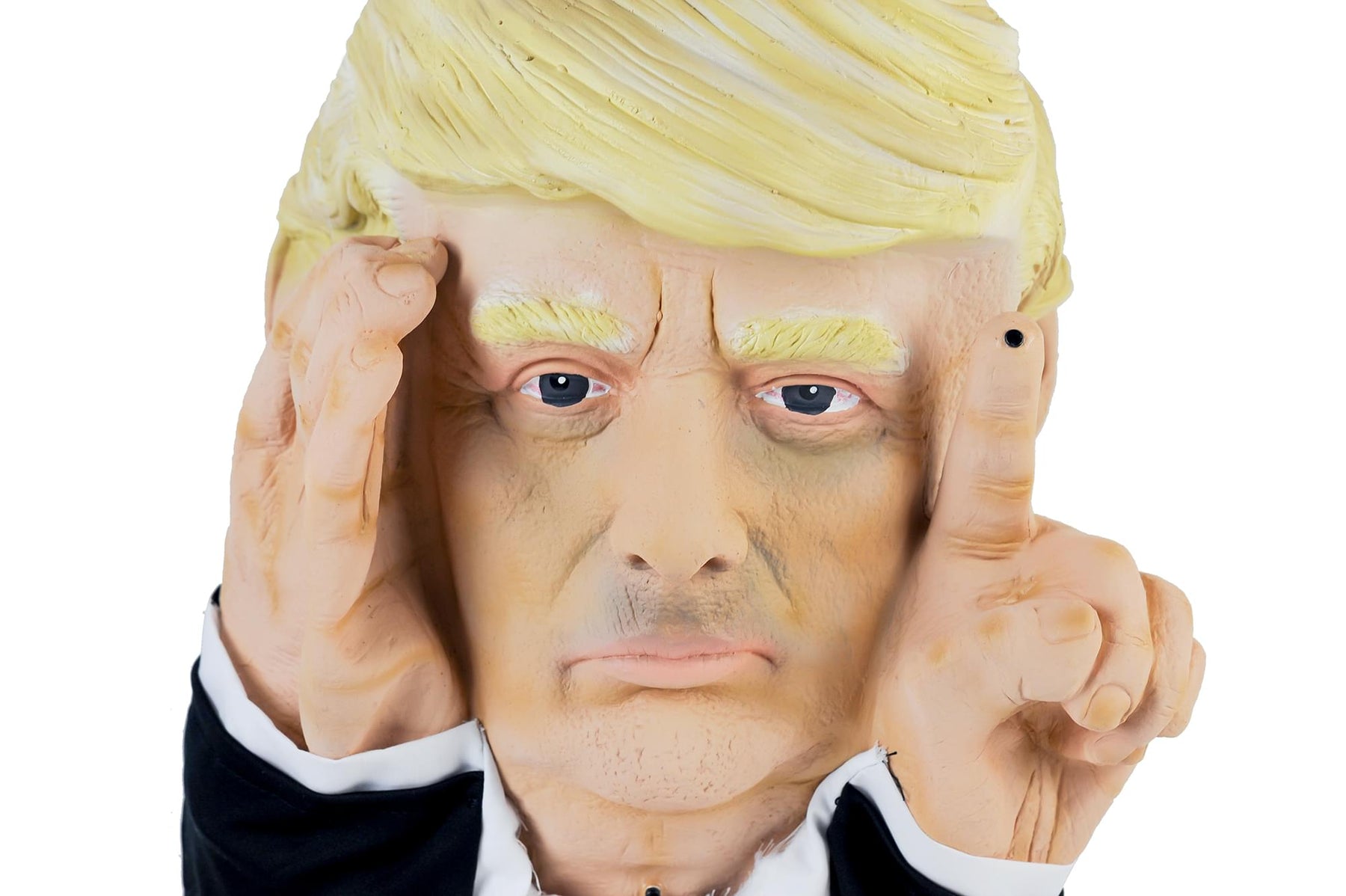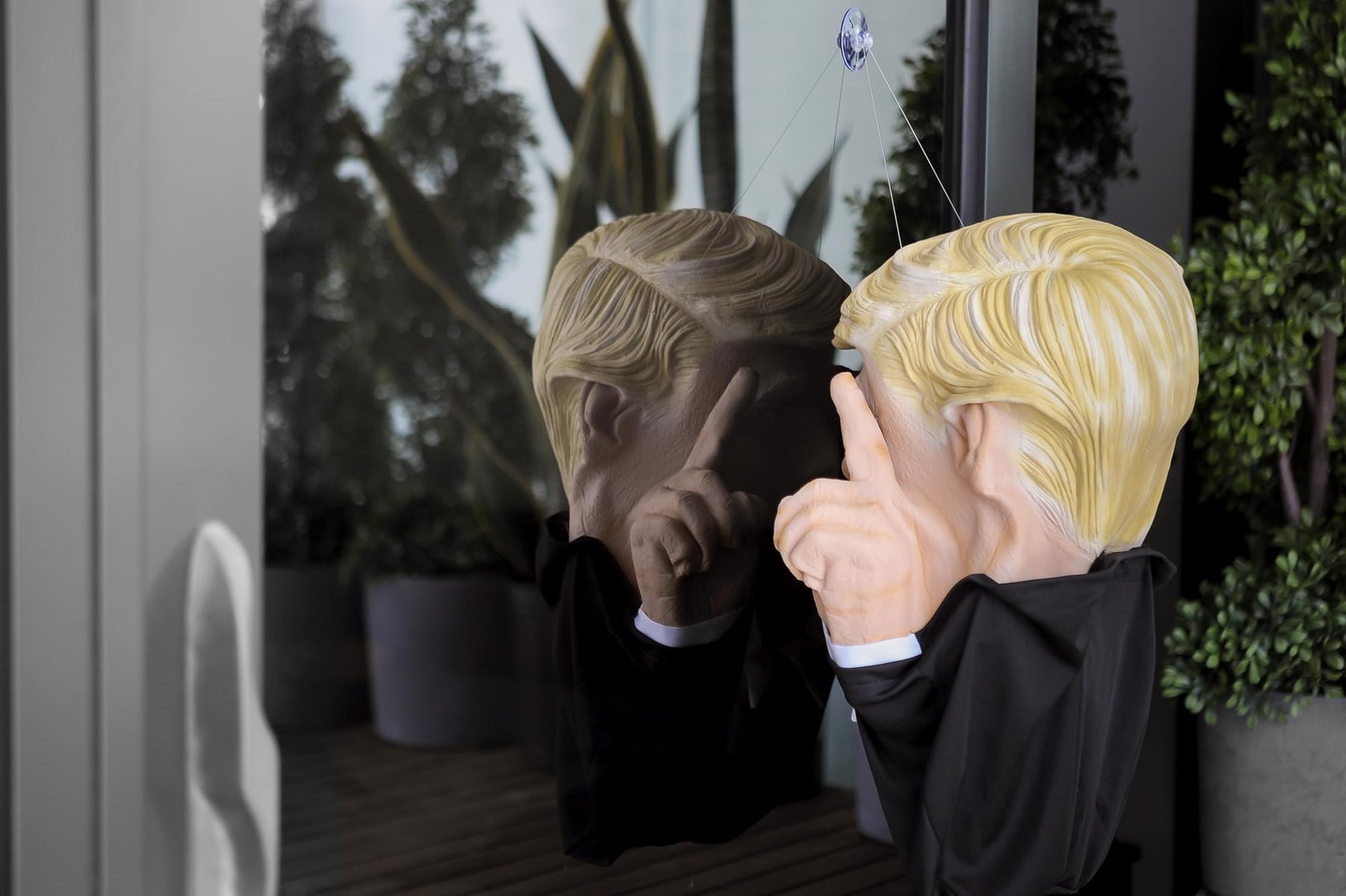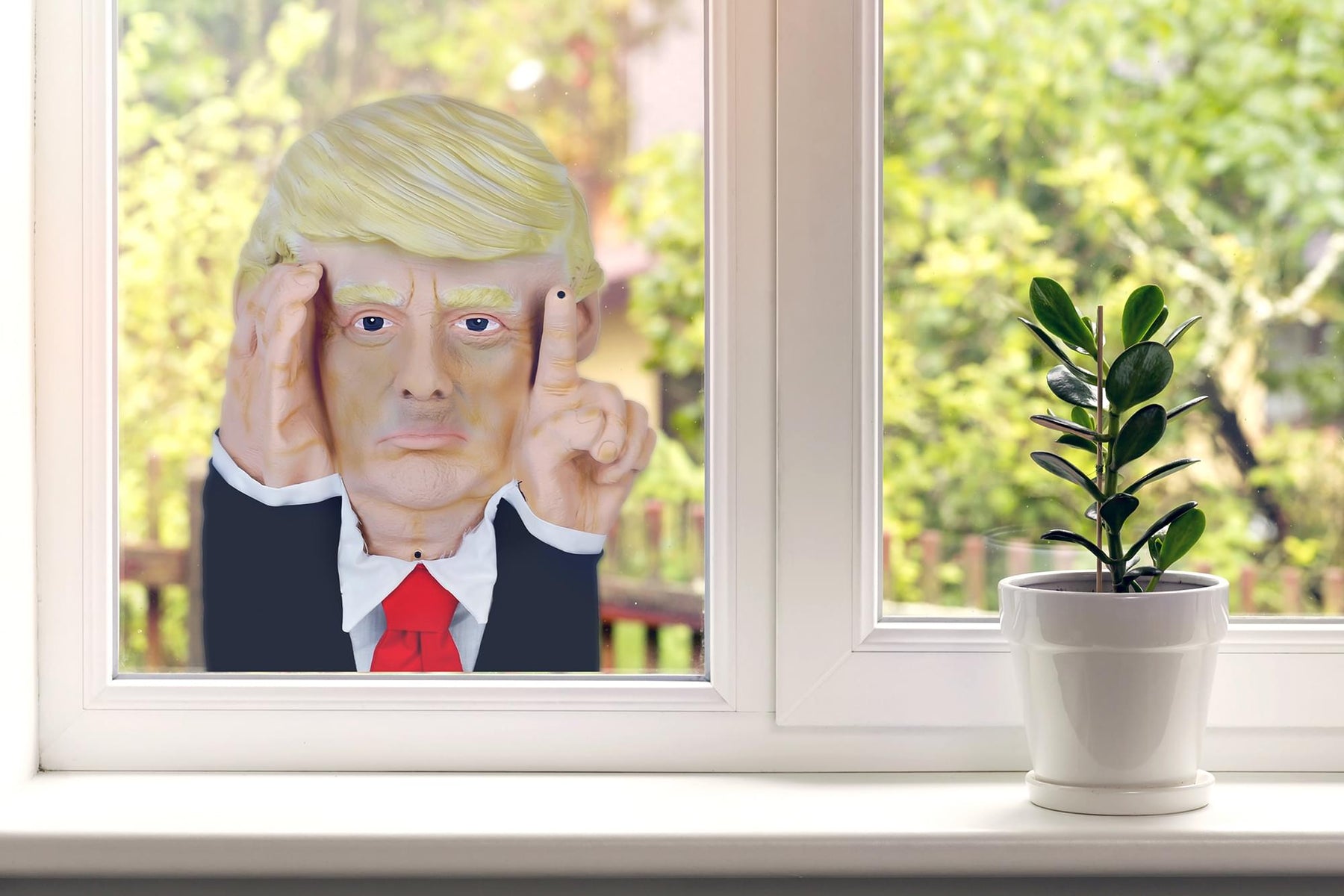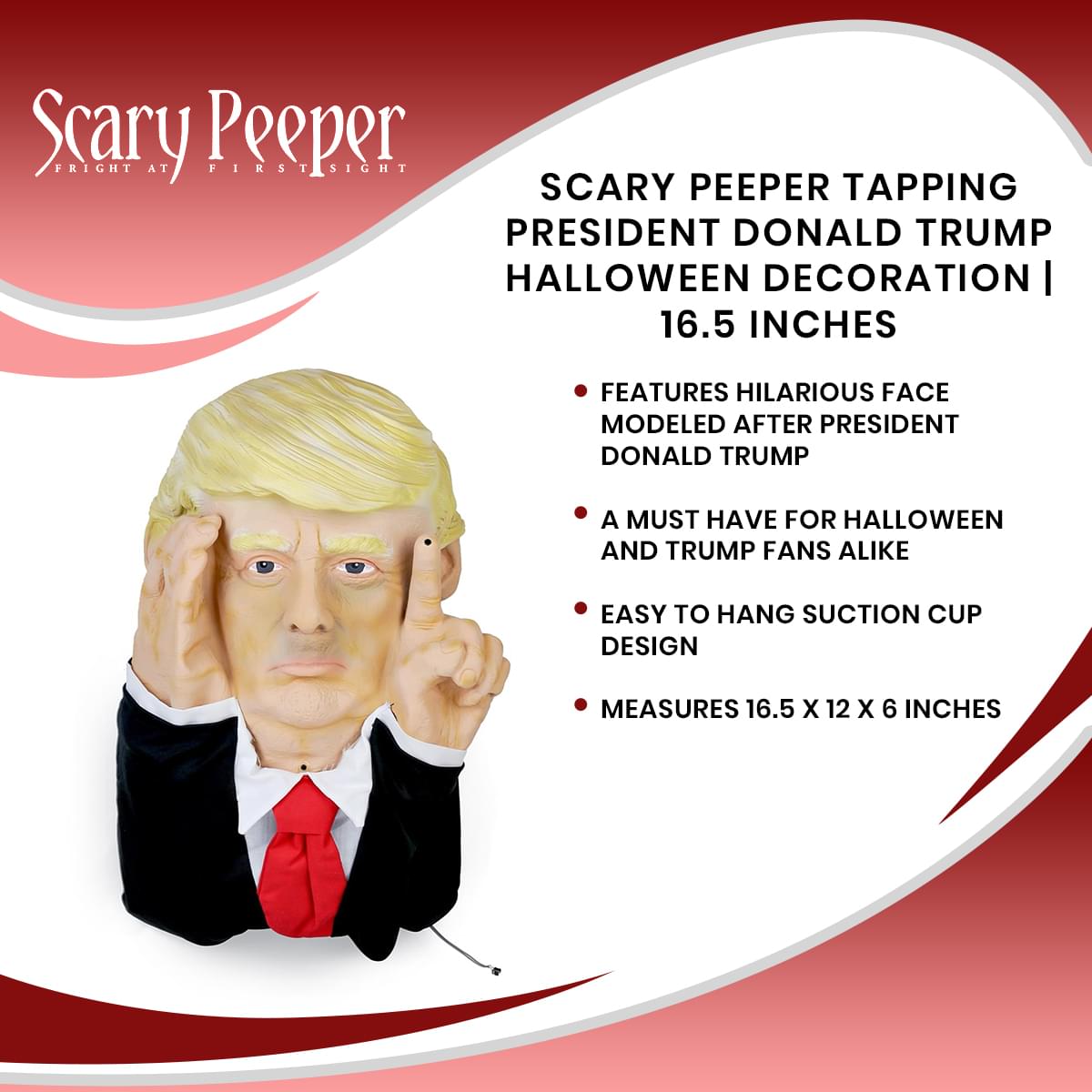 Scary Peeper Tapping President Donald Trump Halloween Decoration | 16.5 Inches
REINVENT YOUR HALLOWEEN SLOGAN: Make Halloween scary again with this Scary Peeper President Trump Halloween decoration! With Donald Trump peering into your window and tapping on the glass, your Halloween festivities are bound to be frightful!
SCARES, LAUGHS, & ENDLESS FUN AWAIT: The frightening possibilities are endless when the President comes to your party. No matter what your political views are, this Donald Trump decoration will set you up for your best Halloween party yet!
ENJOY THE PRESIDENT'S NEW SCARE TACTICS: Measuring 16.5 inches tall, this Donald Trump Scary Peeper includes suction points to easily mount to glass or most smooth surfaces. Mount this tapping decoration indoors or outdoors on your window facing your guests to give them a good scare!
TIME YOUR SCARES JUST RIGHT: The tapping motion on the Scary Peeper's finger can be set to tap 3 times every 10 seconds or it can be triggered to go off with motion. As soon as the motion sensor is triggered, Trump will tap his finger on the glass to give your house guests a fright!
INVITE THE PRESIDENT TO YOUR HALLOWEEN FUN: The Scary Peeper President is a fun Halloween decoration piece to last for many years to come. Take home this terrifying tapping President for your Halloween collection today! Requires 3 AAA batteries, not included.
MAKE HALLOWEEN SCARY AGAIN
Love him or hate him, there's no denying that Donald Trump has left a major impact on the United States of America. As the commander-in-chief, the President has gained many supporters and enemies. That is what makes this tapping peeper decoration the perfect addition to any ensemble of Halloween decorations! Enjoy scaring your guests and those who can't stand the sight of President Trump by mounting this decoration to your windows facing your unfortunate victims!
CUSTOMIZE YOUR HALLOWEEN FUN
This Donald Trump figure features a tapping finger that rattles against a window whenever its motion sensor or timer goes off. You can program the President to tap on the glass 3 times every 10 seconds or you can set it to activate once the motion sensor is triggered. Whatever your decorating preferences are, there's no doubt that this Scary Peepers Donald Trump decoration is going to be a Halloween hit. Bust out the President this season or for the upcoming election year for extra fun!
Read All About It on Our Blog
Trending Geek