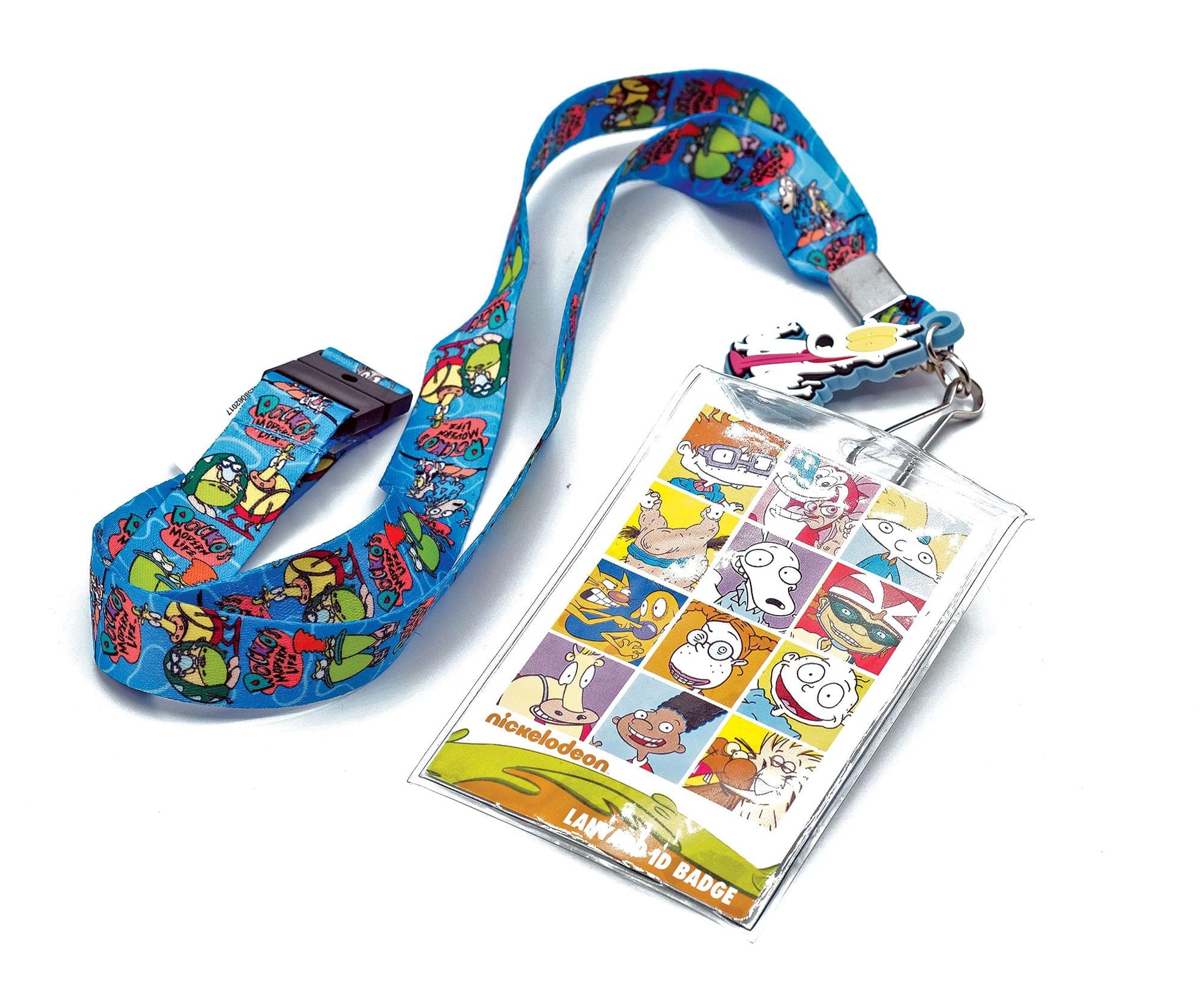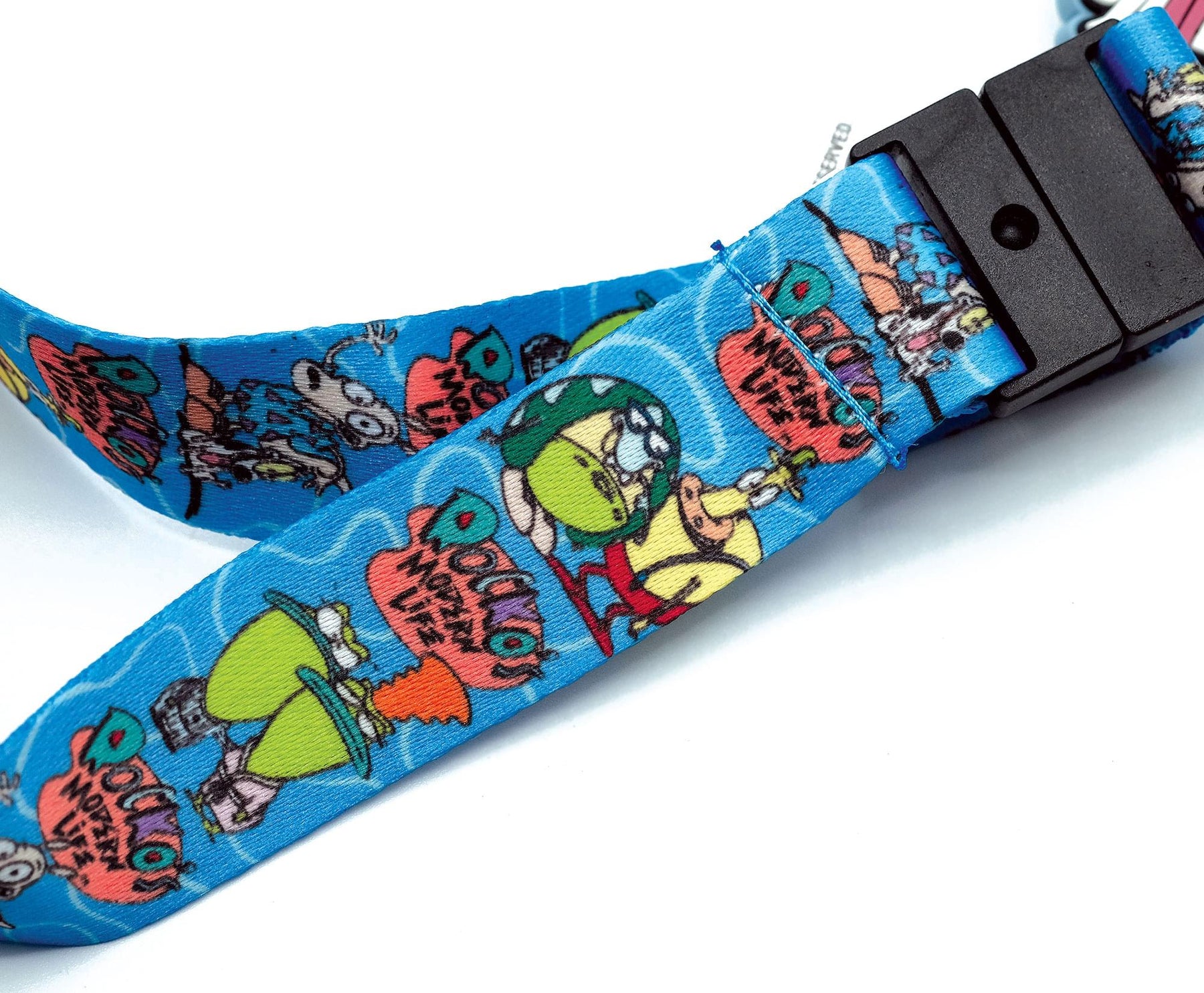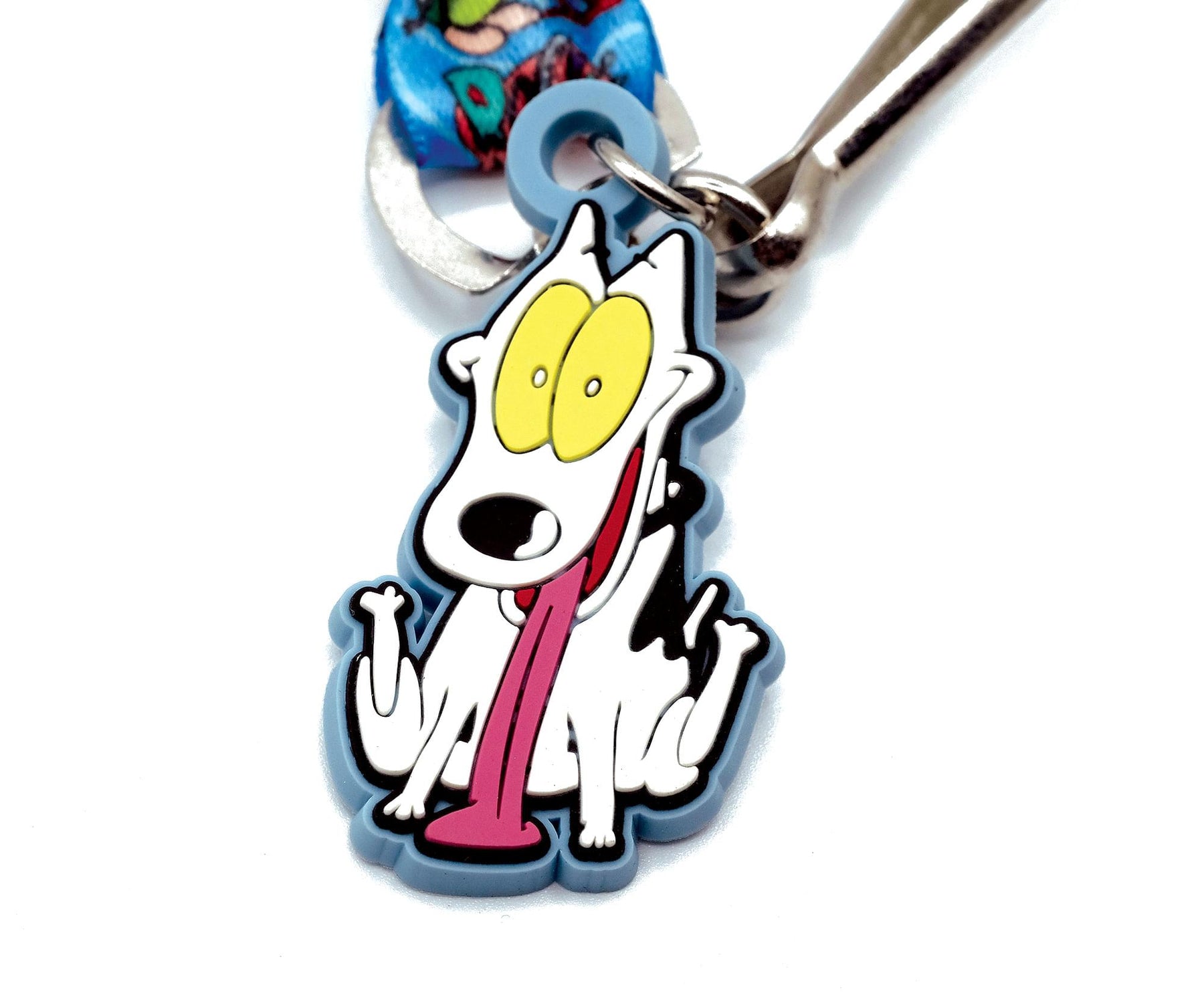 Nickelodeon Rocko's Modern Life Lanyard With ID Badge Holder And Removable Charm
FLASHBACK TO THE '90S: Modern life can be a wild time, but luckily a kind wallaby is here to help on this collectible ID lanyard. Throw it back to Nickelodeon's hit animated series Rocko's Modern Life.
WELCOME TO O-TOWN: Find all your favorite characters from the show on this reversible lanyard. On a blue background, there's Rocko and his dog, Spunky, his friends Heffer and Filbert, and his not-always-kindly neighbors Ed and Bev.
TIME TO GO RETRO: The lanyard has a buckle release at the neck and a metal clip at the bottom to keep items locked in place for your daily chores and adventures. Comes with a removable clear badge holder for when you're ready to face the world.
LIFE CAN BE A WILD RIDE: This lanyard makes a handy keychain that can hold an assortment of essentials, including your license, credit cards, name tag, Conglom-O badge, and other important belongings you want to keep close.
OFFICIAL NICKELODEON COLLECTIBLE: Let all of your classmates, coworkers, or friends know that life's obstacles won't slow you down with this officially licensed ID badge holder and lanyard inspired by Nickelodeon's hit show Rocko's Modern Life.
THIS LITTLE WALLABY IS READY TO HELP YOU FACE THE BIG WORLD
Rocko and his pals are ready to help you face the everyday challenges of living with this ID badge holder and lanyard set from Rocko's Modern Life.
Rocko isn't afraid to show the world who he is or what he likes, and you shouldn't be either. With this fun, retro-themed lanyard, you can show everyone you love the wild world of animated shows from the '90s. This ID holder shows the weird and wild cast of characters who surrounded our lovable wallaby as he made his way through his modern life.
WHEN MODERN LIFE SEEMS TOUGH, GO RETRO
If there's one thing Rocko knows, it's that you need to take care of yourself and your friends. This multi-use lanyard is the perfect accessory for school, work, tradeshows, conventions, and more. This way, you can keep all your most important essentials on hand, whether you're in class or heading for work at Kind of a Lot O' Comics.
Any day can be a very dangerous day, but at least you can make it more fun with this officially licensed collectible inspired by the world of Rocko's Modern Life.