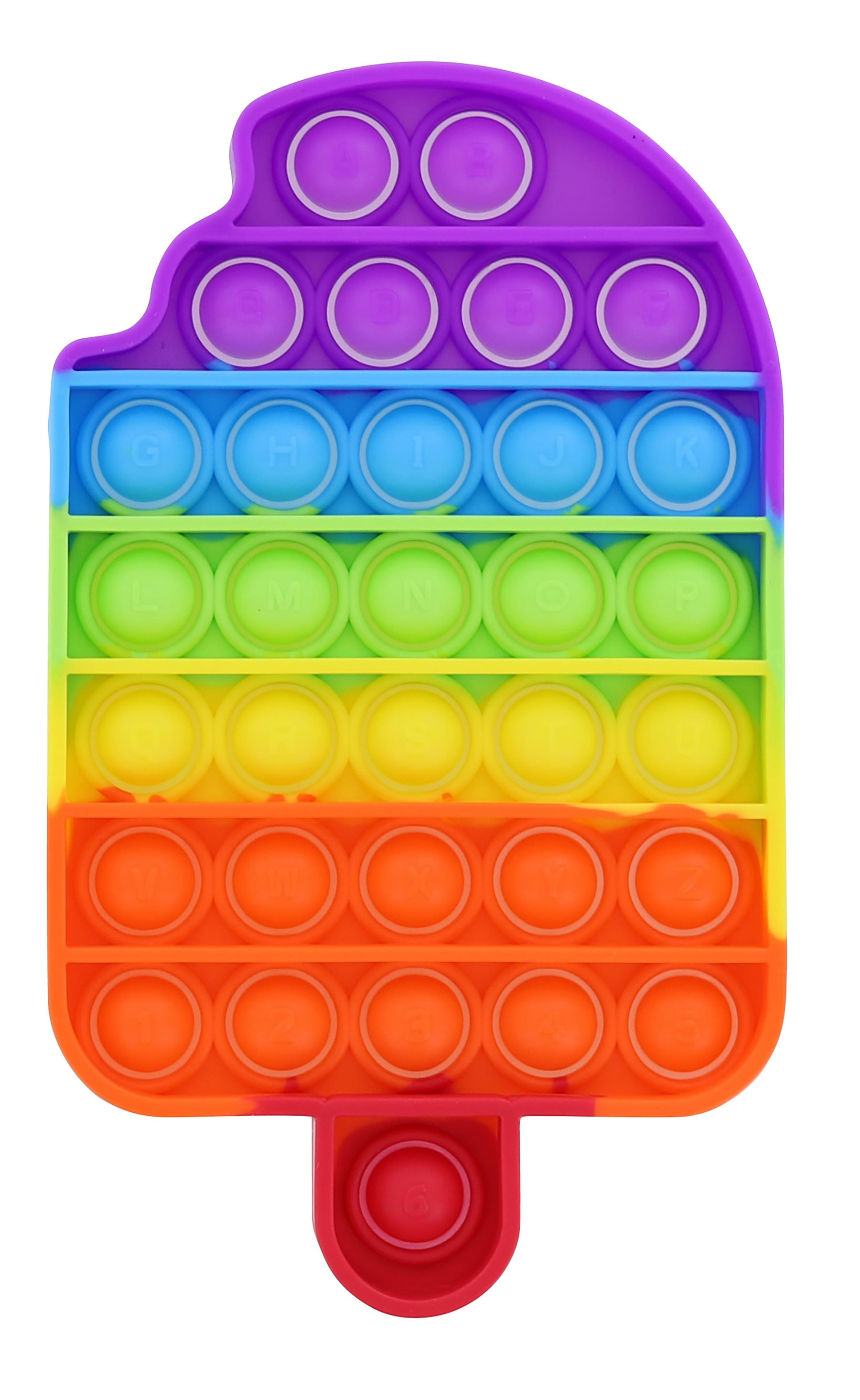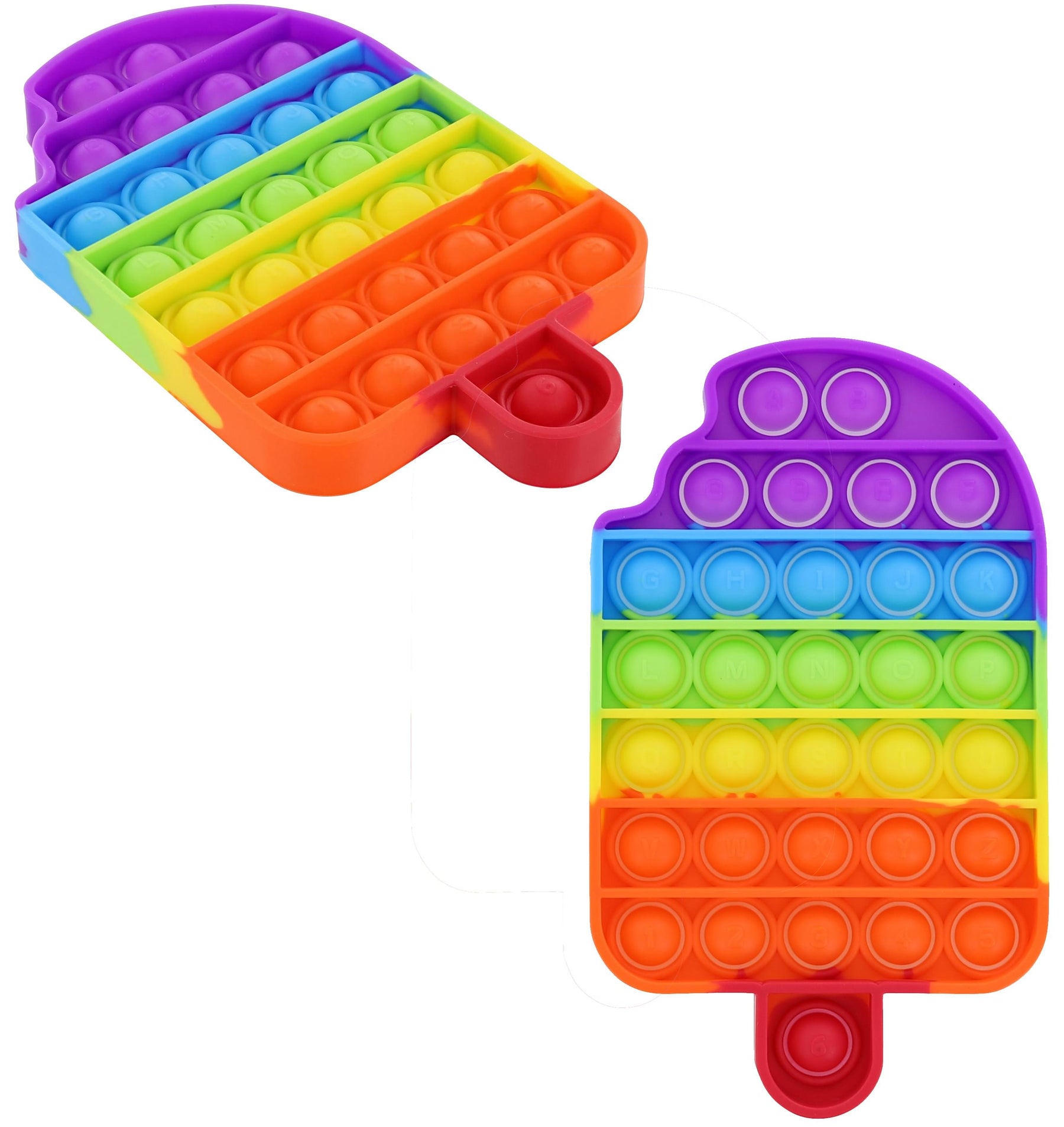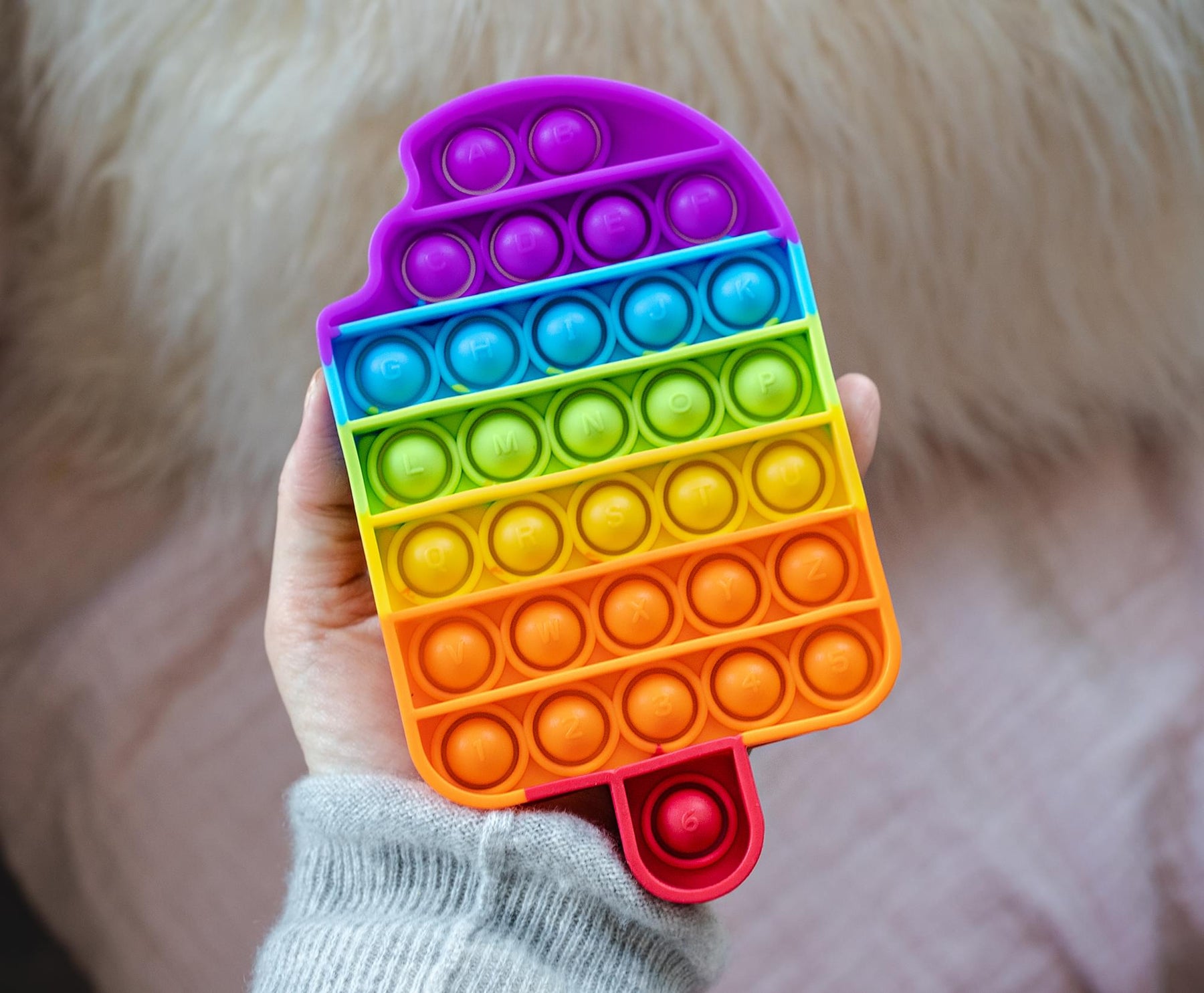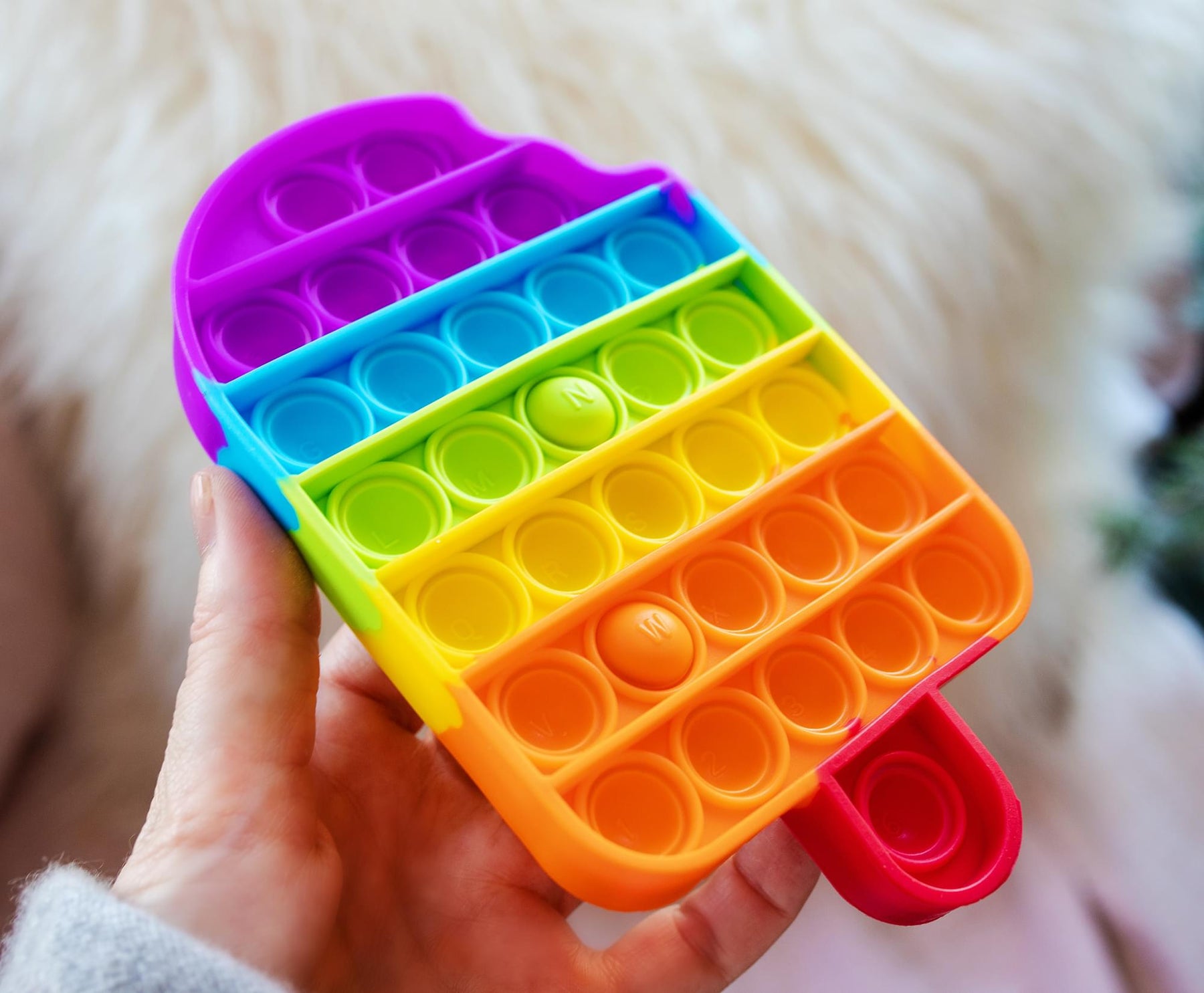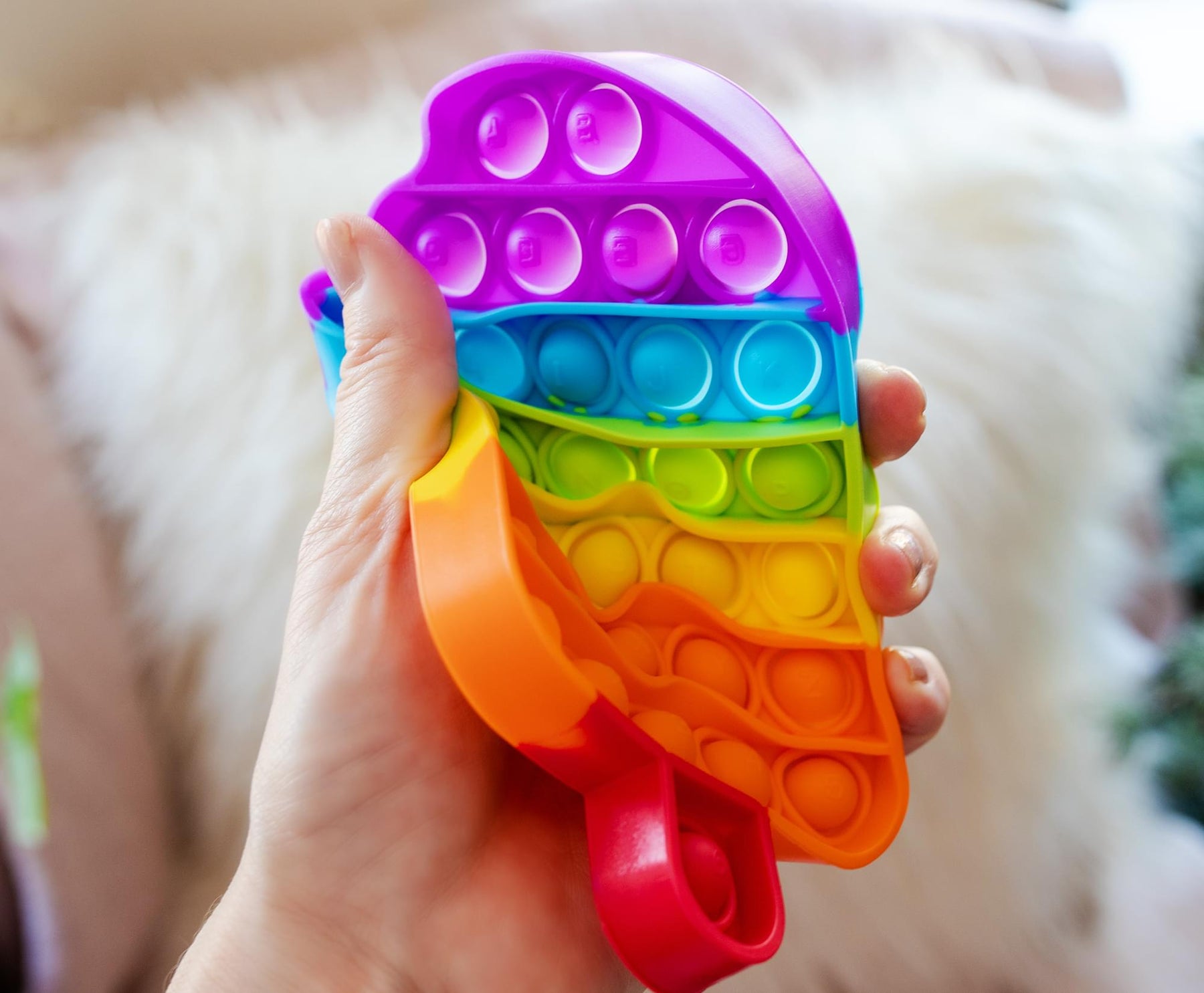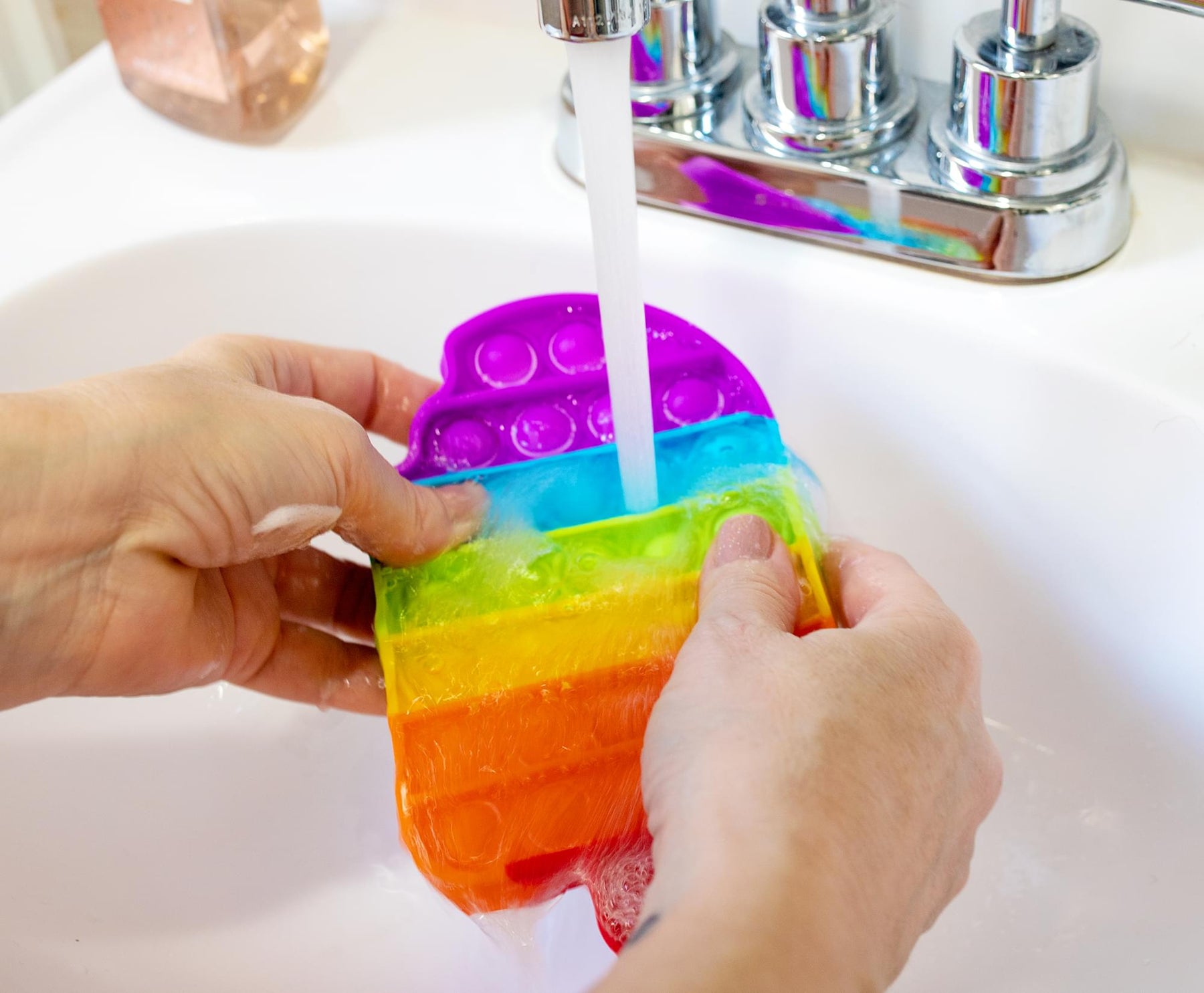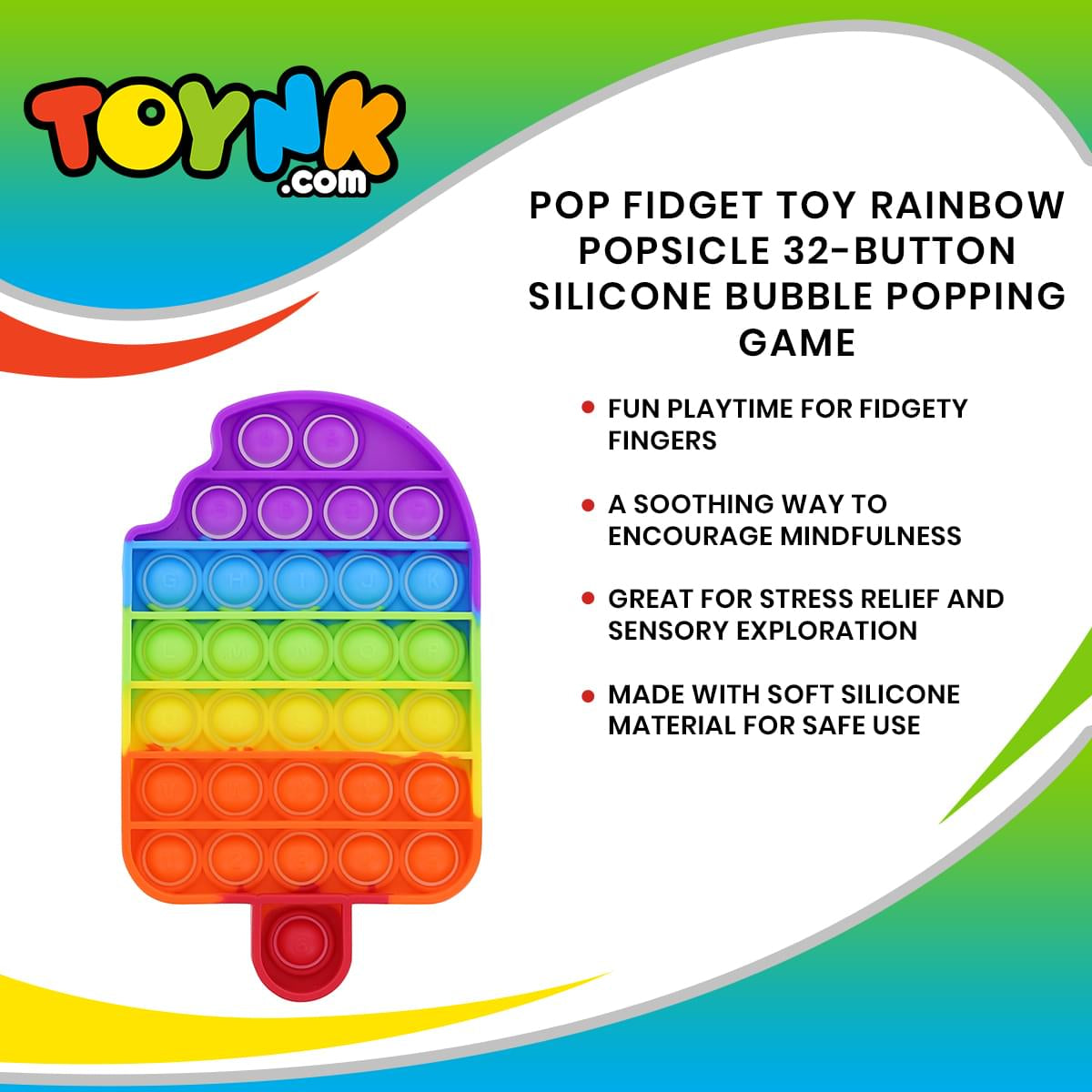 Pop Fidget Toy Rainbow Popsicle 32-Button Silicone Bubble Popping Game
Pop Playtime: This entertaining activity for children and adults promotes tactile stimulation through play. Stay engaged with this fun bubble-popping game that is all but irresistible for fidgety fingers.
No Pieces Or Parts: Made to decompress with a simple push, this fidget toy is portable and lightweight. Measuring approximately 7 x 4 inches, the compact size is intended for comfortable handheld play.
Creative and Safe Play: Designed with non-toxic silicone for safe use. The sensory toy's pliable, smooth surface and edges keep restless fingers occupied. For the best care, rinse with soap and water.
Fun For All Ages: Shaped like a rainbow popsicle stick with a "bite" taken out of it for an extra cute and collectible look. This bubble popper is the perfect outlet to alleviate stress through play.
Relieves Stress and Anxiety: Enjoy a wide range of applications with this entertaining fidget toy. Provides a calming solution for when you're feeling anxious, improves your fine motor skills, and much more.
FUN PLAYTIME FOR FIDGETY FINGERS
Enjoy your favorite sweet treat in a whole new way. This Pop Fidget Toy 32-Button Rainbow Popsicle won't melt in your fingers, but it will "POP!" When you need a moment to compose yourself, this calming sensory toy will bring you a rainbow of bubble popping relaxation. Simply press on the bubbles to enjoy a repetitive, soothing action.
ENTERTAINING SENSORY TOYS WITH HELPFUL BENEFITS
A popular choice for fidgeting fun, this colorful sensory toy provides a satisfying tactile experience. Made to boost your mood while encouraging hands-on learning for all ages and skill levels. The self-contained design means there is no cleanup, just the playful push and pop of the silicone buttons.
Read All About It on Our Blog
Trending Geek