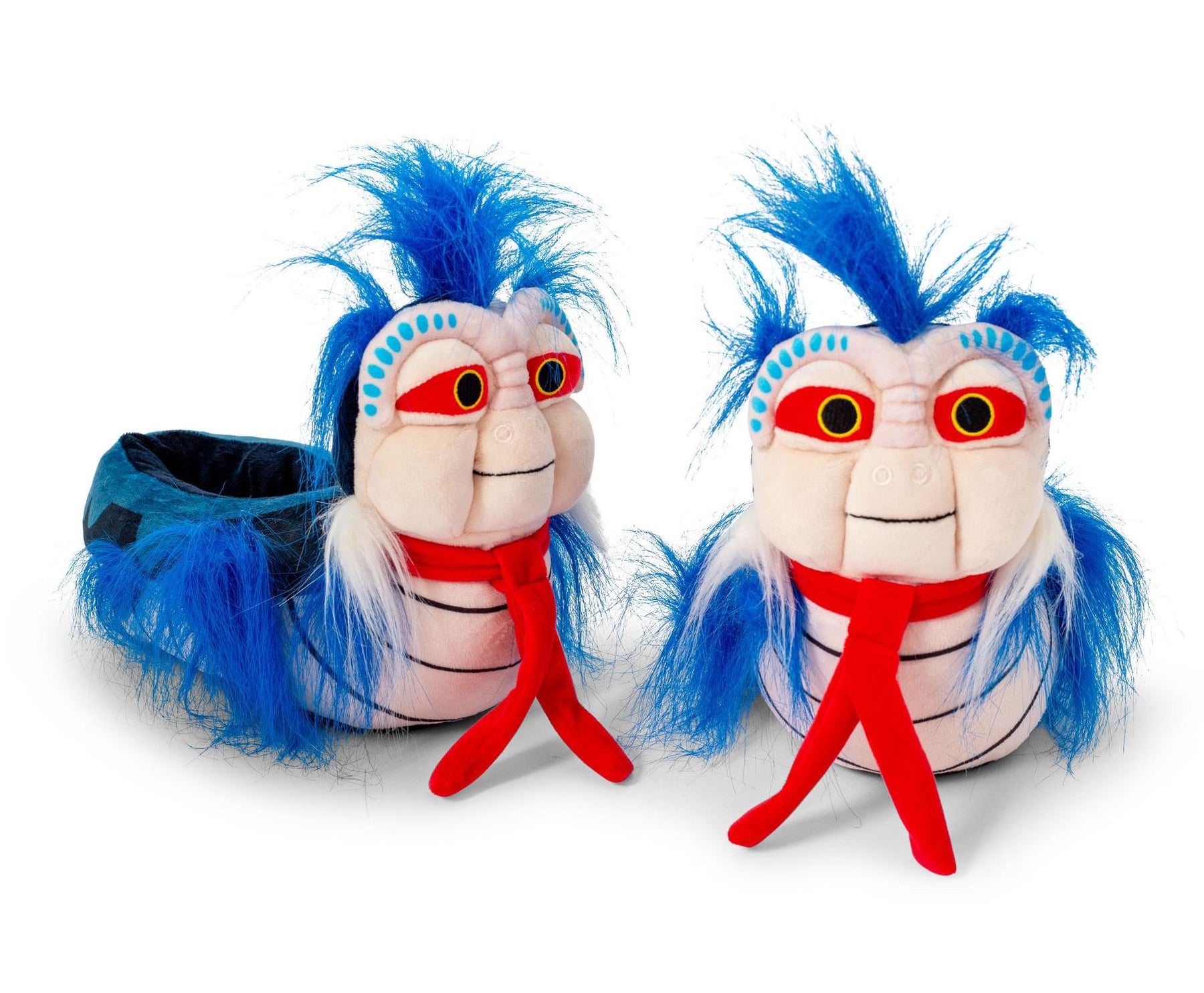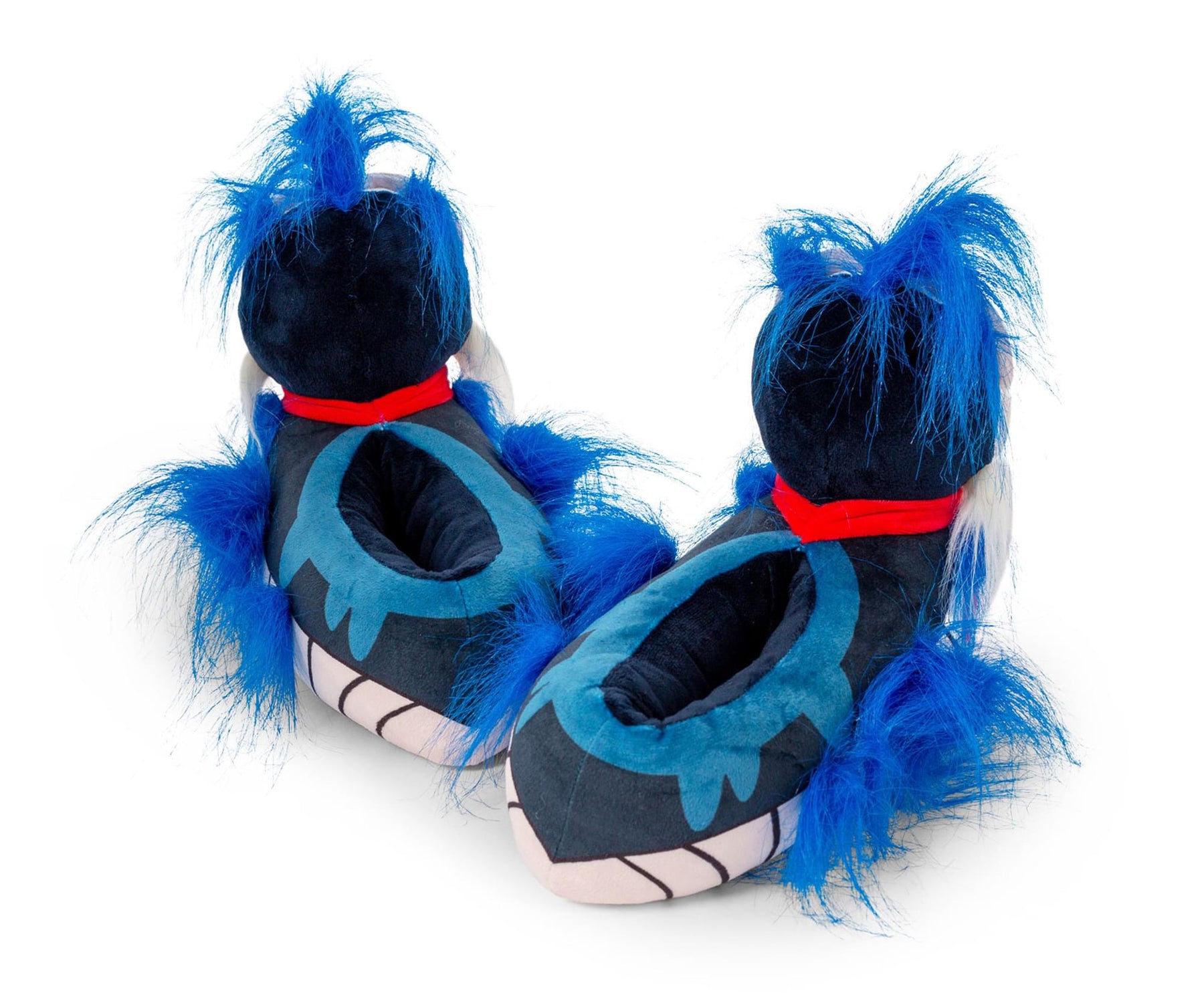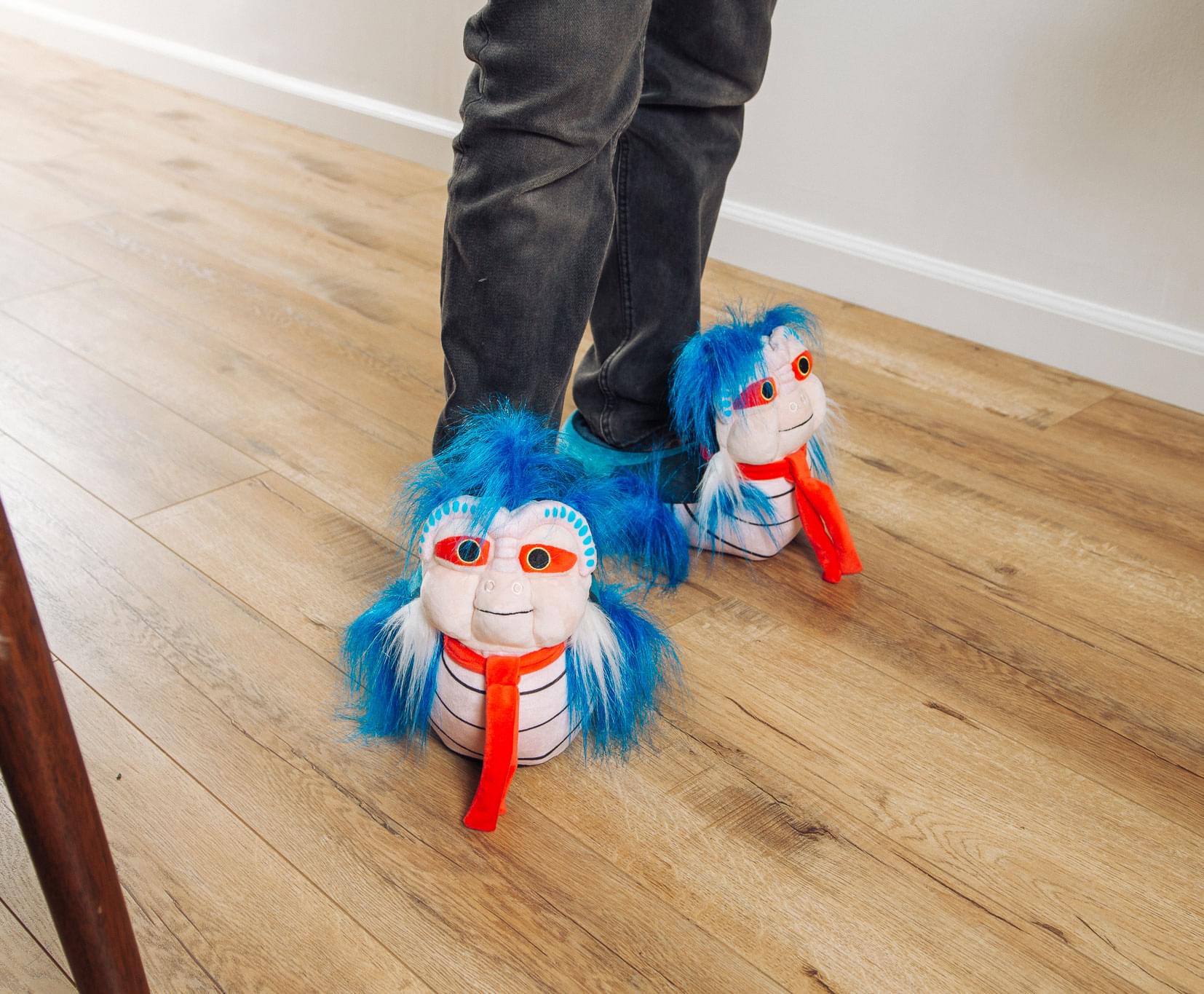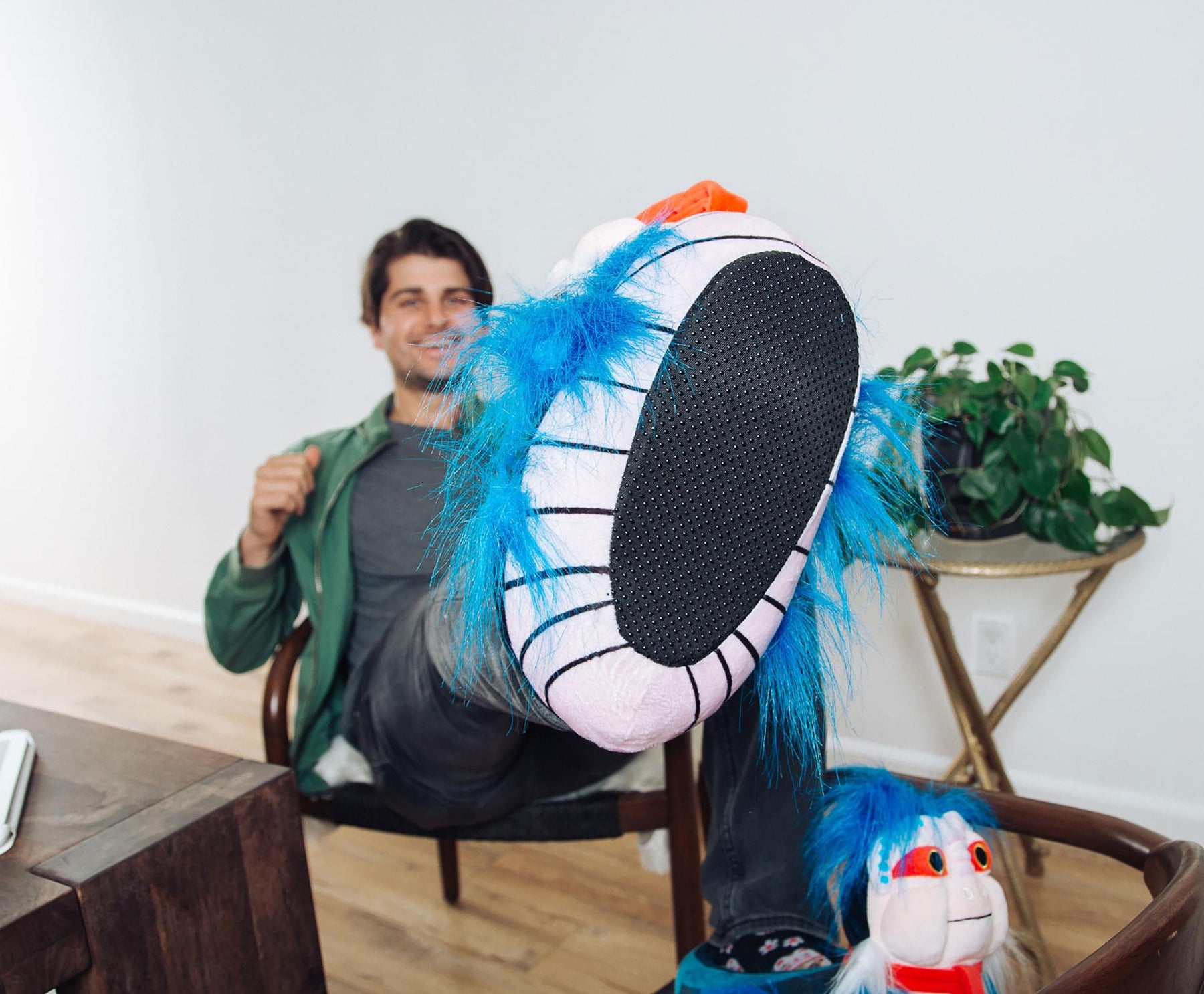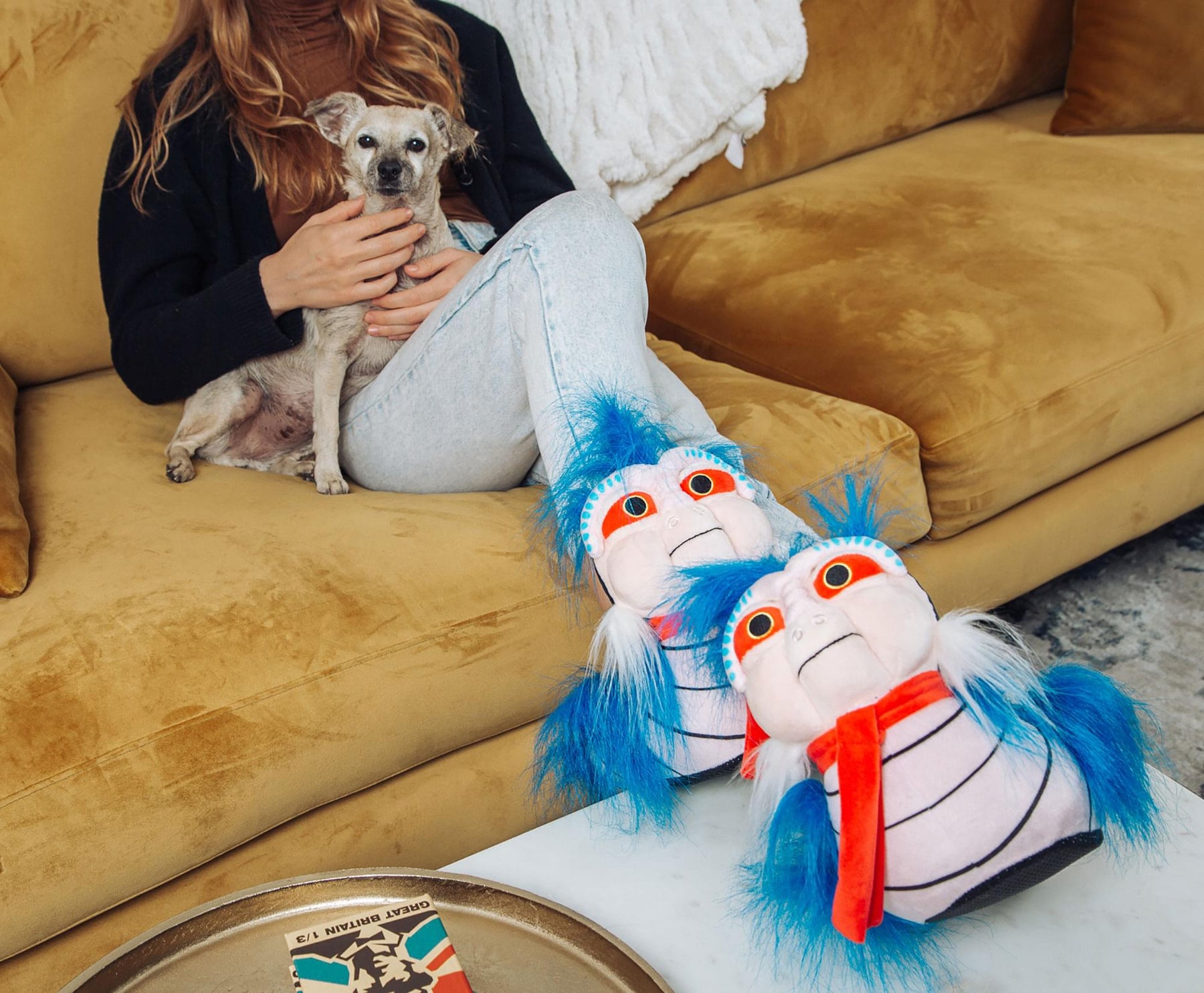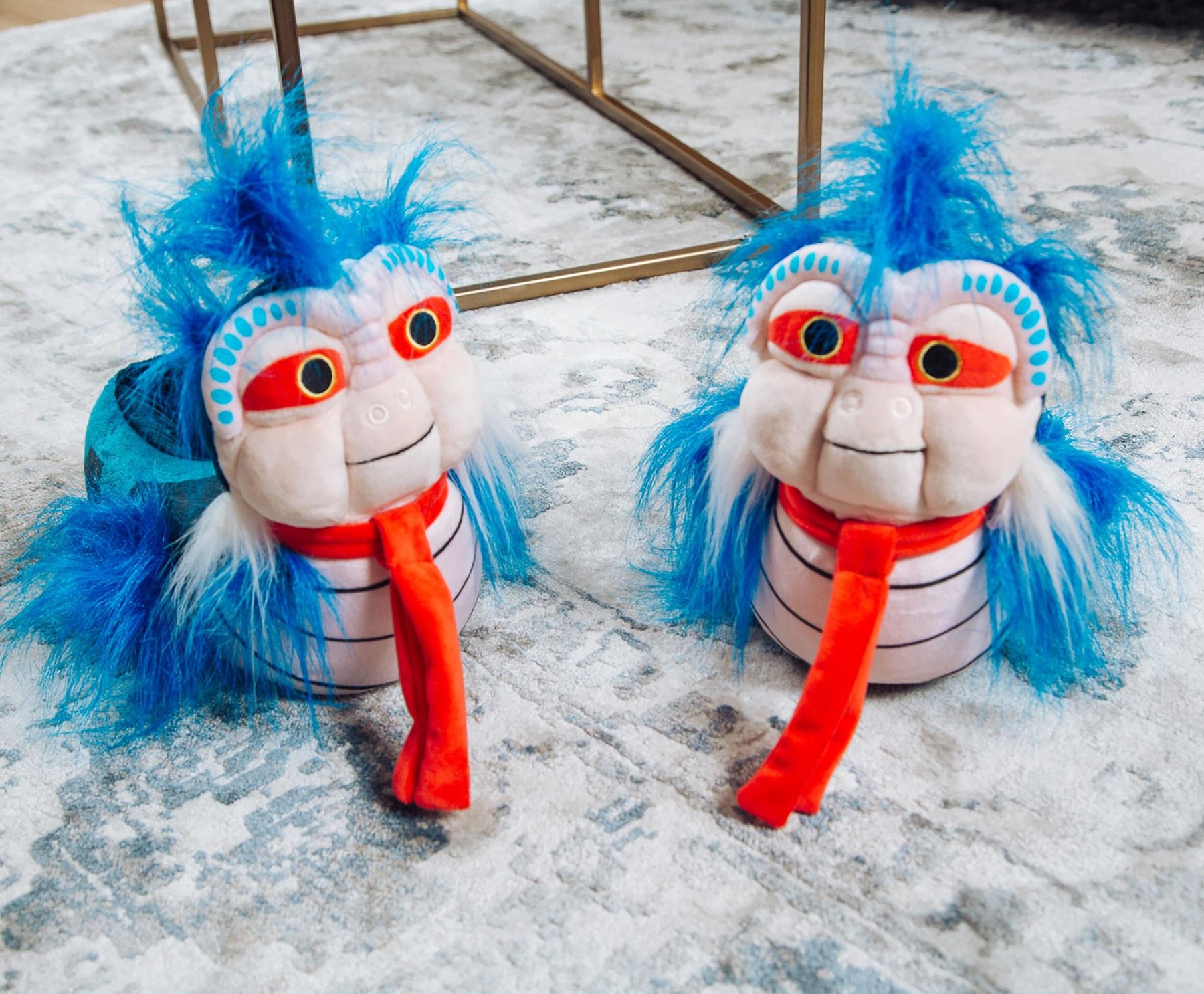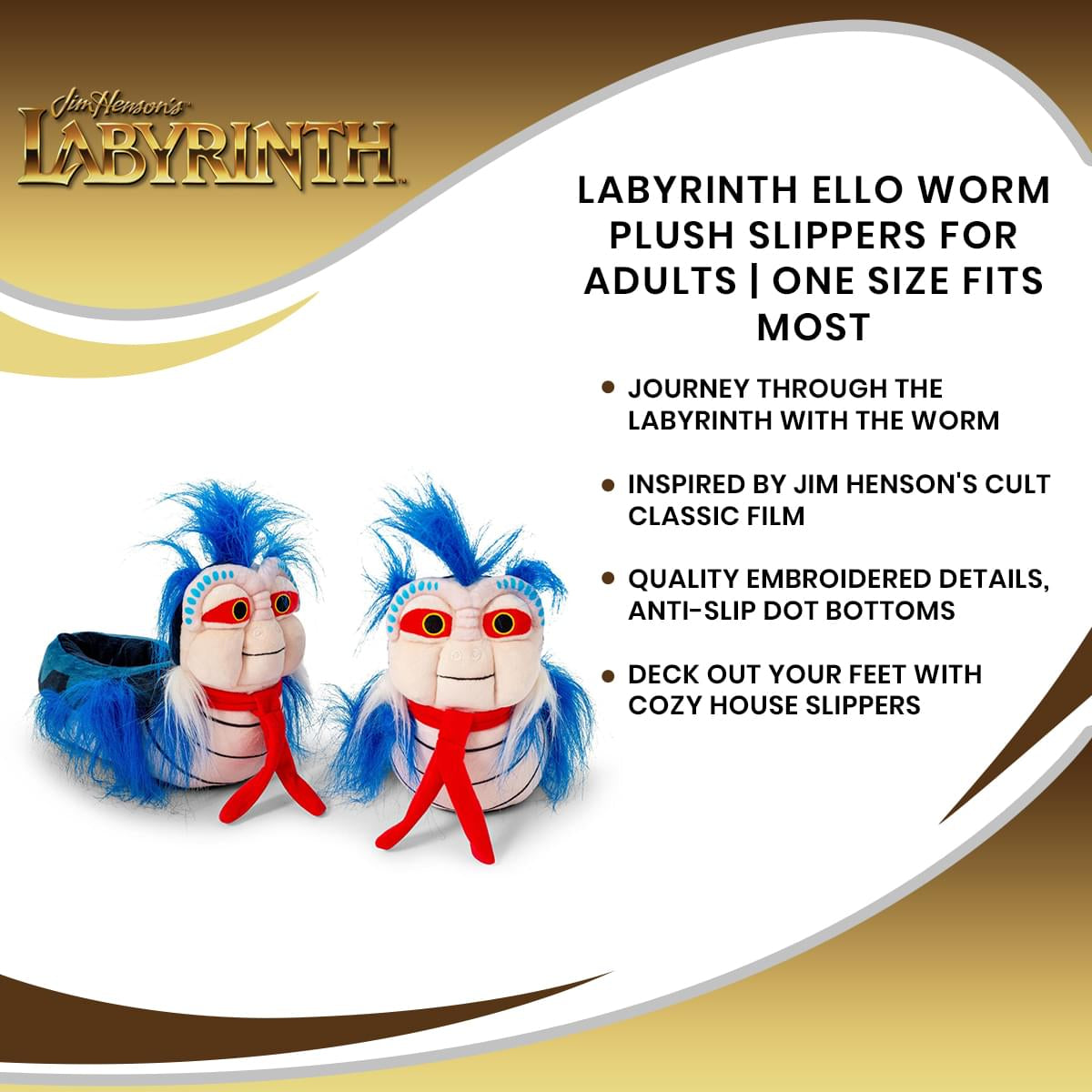 Labyrinth Ello Worm Plush Slippers for Adults | One Size Fits Most
Creatures From The Maze: Say hello to style AND comfort with this pair of house slippers that look like Ello the Worm from Jim Henson's Labyrinth. Inspired by one of the most memorable characters from the cult classic film.
Sized To Fit Comfortably: Stand out with these cute plush slippers that provide a cushiony step into adventure. Suitable for most adults, measuring approximately 11 inches long, 13 inches wide, and 9 inches tall.
Superior Anti-Skid Sole: Slippers feature anti-slip dots, providing extra traction on the bottom for stability and safety. The textured sole reduces the risk of slips and falls, so you can walk around comfortably.
Fantastical Cozy Quality: Get through any labyrinth one step at a time. Finely crafted with 100% soft-touch polyester fabric, these adorable plush slippers are fun loungewear for everyday use around the house.
Great For Gifting: Let The Worm be your helpful guide with these officially licensed Labyrinth slippers. They make the perfect cozy house wear for when you need to unwind and relax after being on your feet all day.
IT'S ONLY FOREVER, NOT LONG AT ALL...
After a long day of navigating the Labyrinth, it's nice to come home and relax. These fun Ello Worm house slippers are just perfect for resting your tired tootsies. Based on the character from Jim Henson's fantasy motion picture Labyrinth, these plush slippers will have you saying "'Ello!" to every creature you meet.
COZY STYLES FOR YOUR LABYRINTH
Whether you're journeying through a maze or through the halls of your home, this cozy footwear is here to provide a cushiony step. The anti-skid traction will make sure you don't accidentally slip into the Bog of Eternal Stench. Come inside and meet the missus while donning these officially licensed Labyrinth Ello Worm Plush Slippers.