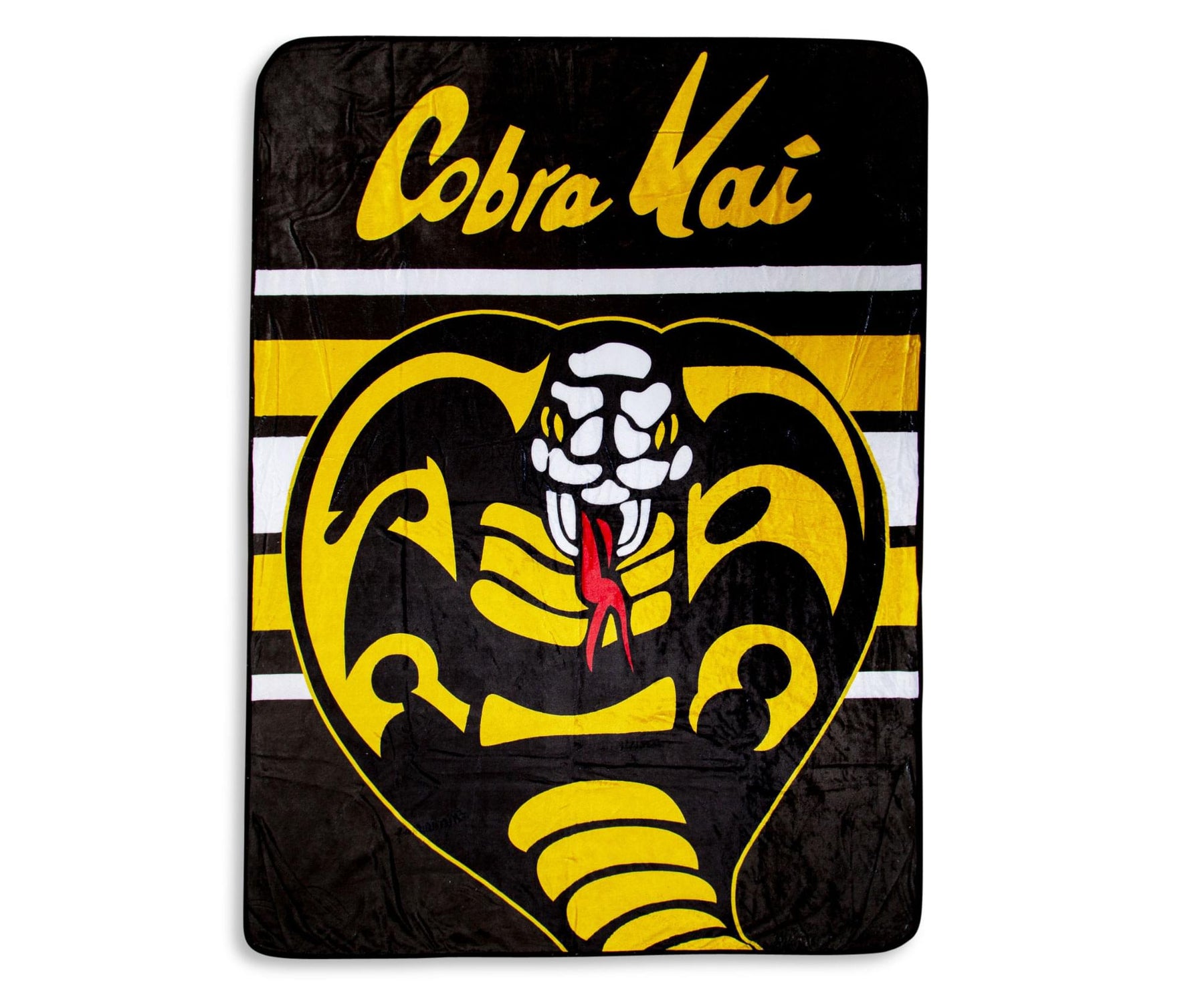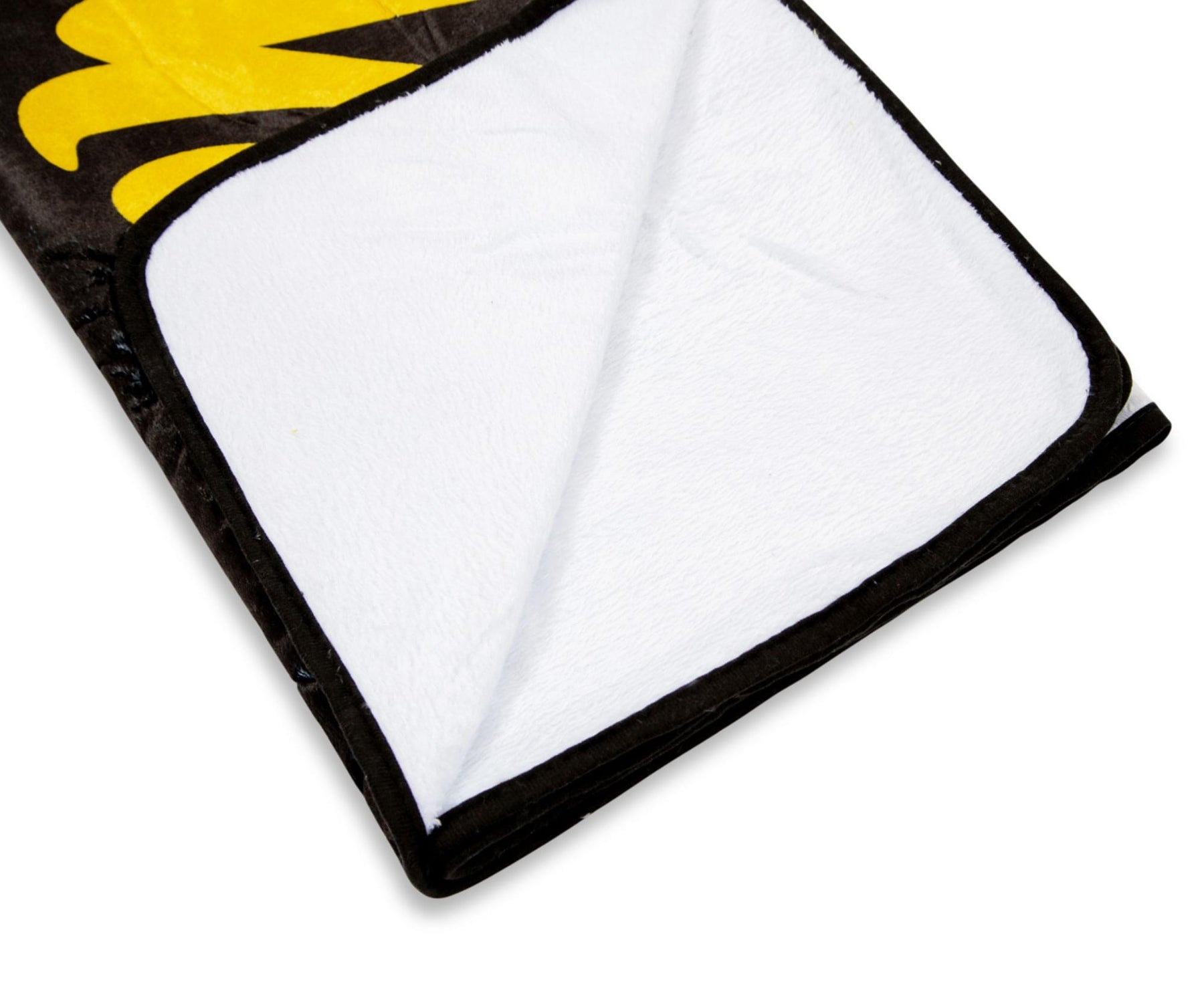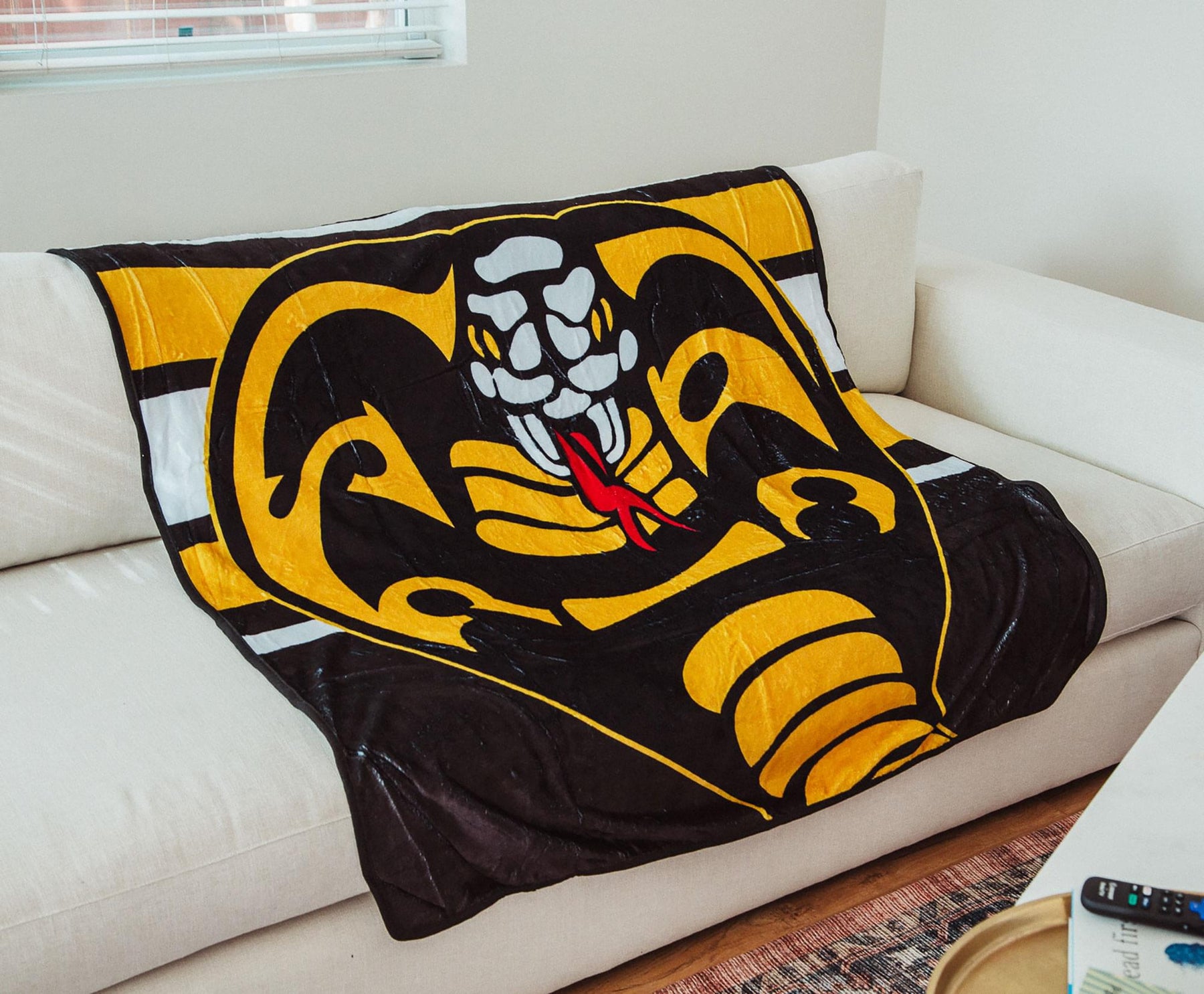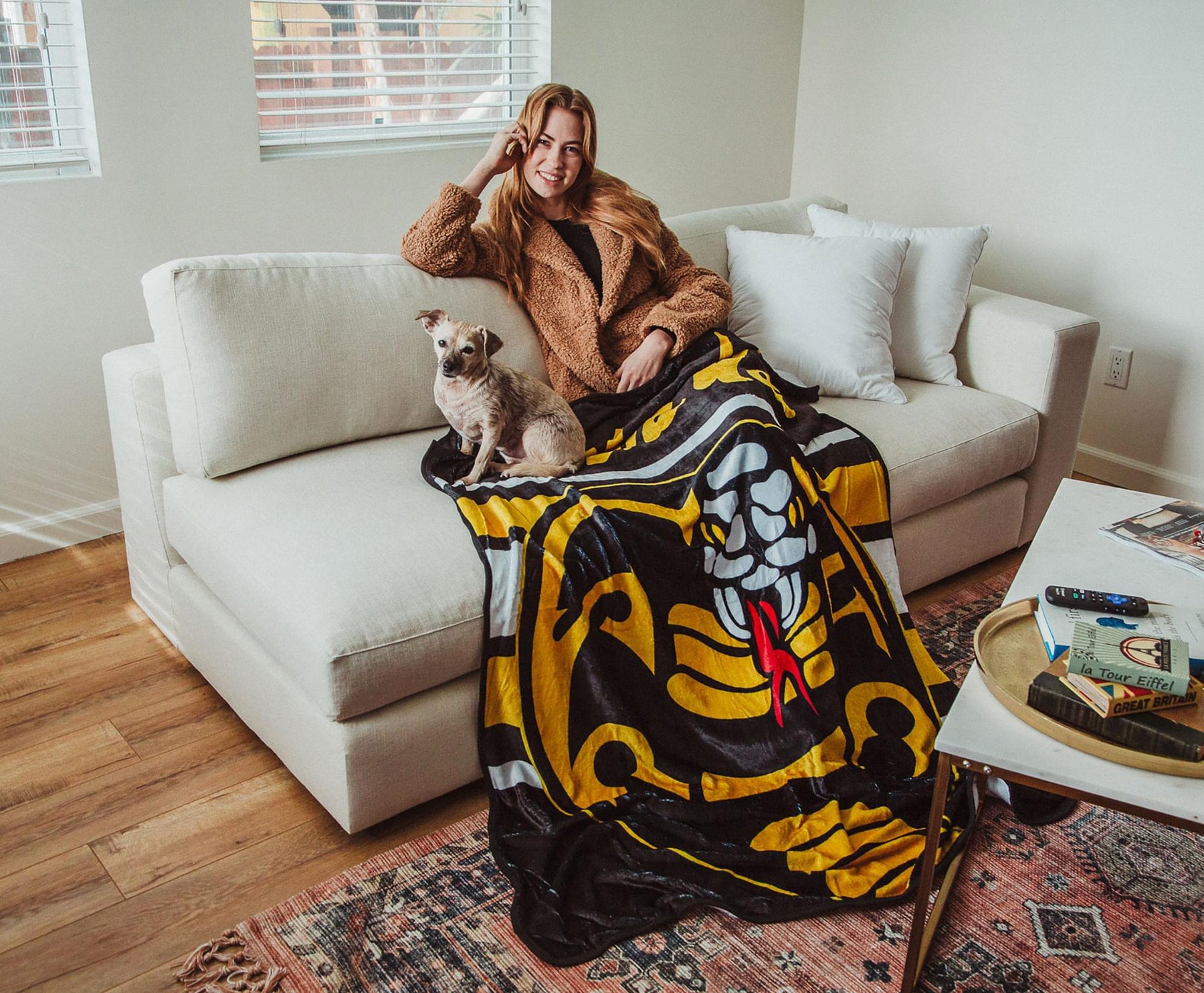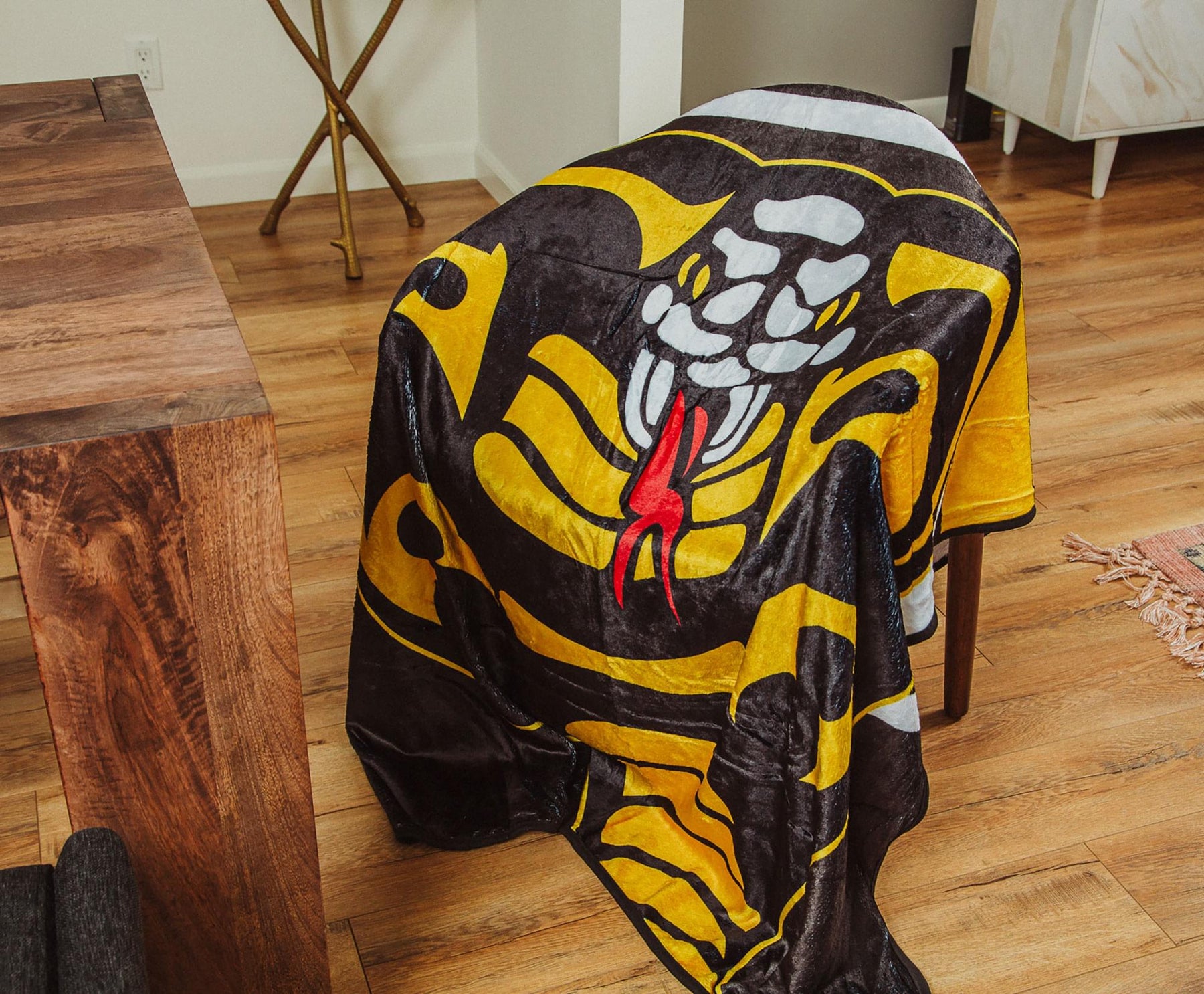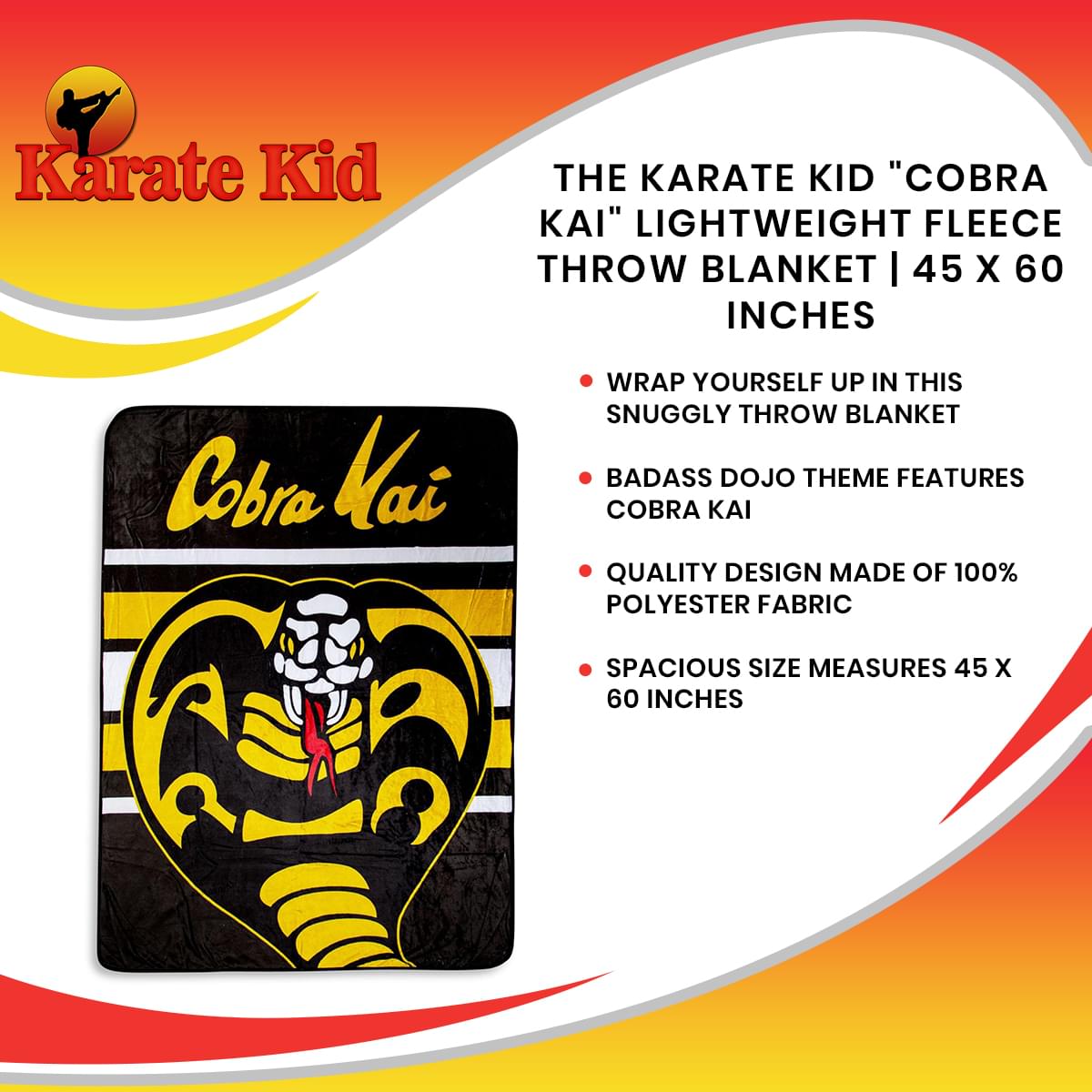 The Karate Kid "Cobra Kai" Lightweight Fleece Throw Blanket | 45 x 60 Inches
Combines Style With Comfort: There are no snuggles in this dojo... except sometimes. Enjoy some peace and QUIET with this awesome Cobra Kai Throw Blanket. The perfect companion after a tough workout in the dojo.
The Way of the Fist: The classic look features the iconic Cobra Kai logo, with the snake emblem adorning the front of the blanket. The dojo's signature black and yellow colors show everyone you mean business.
Enjoy Warm Snuggles All Season: Lightweight throw cover features a soft plush fabric that provides a comforting feel. Perfect for lending an extra layer of warmth when you want to binge-watch your favorite show.
High Quality Leisure: Made with 100% soft polyester material that ensures long-term use for all your most snuggly needs. This oversized fleece blanket evokes a cozy feel, measuring a spacious 45 x 60 inches.
Cozy Home Decor Accent: Rep your dojo with this officially licensed Cobra Kai Throw Blanket. A casual bedding essential that is simple, super soft, and a badass option for any Karate Kid fan who shows no mercy.
STRIKE FIRST, STRIKE HARD, NO MERCY
Tap your inner Johnny Lawrence with this badass Cobra Kai Throw Blanket. Inspired by the rival dojo in The Karate Kid franchise infamous for its ruthless methodology. The iconic insignia is a reminder that Cobra Kai never dies.
Set your sights on your next opponent: sleep. You'll feel like the true All Valley Karate Champ with this fleece throw draped around you.
THE COMFIEST ROOM ESSENTIALS FOR YOUR DOJO
Is exhaustion sweeping your leg? Spend your nights dreaming of how you're going to defeat Daniel LaRusso while wrapped in this cozy blanket. (Just watch out for that illegal crane kick.) Strike first on this officially licensed Cobra Kai collectible.
CARE INSTRUCTIONS
Perfect for everyday use, this Cobra Kai throw blanket is easy to maintain and clean. Machine wash with cold water is highly recommended.