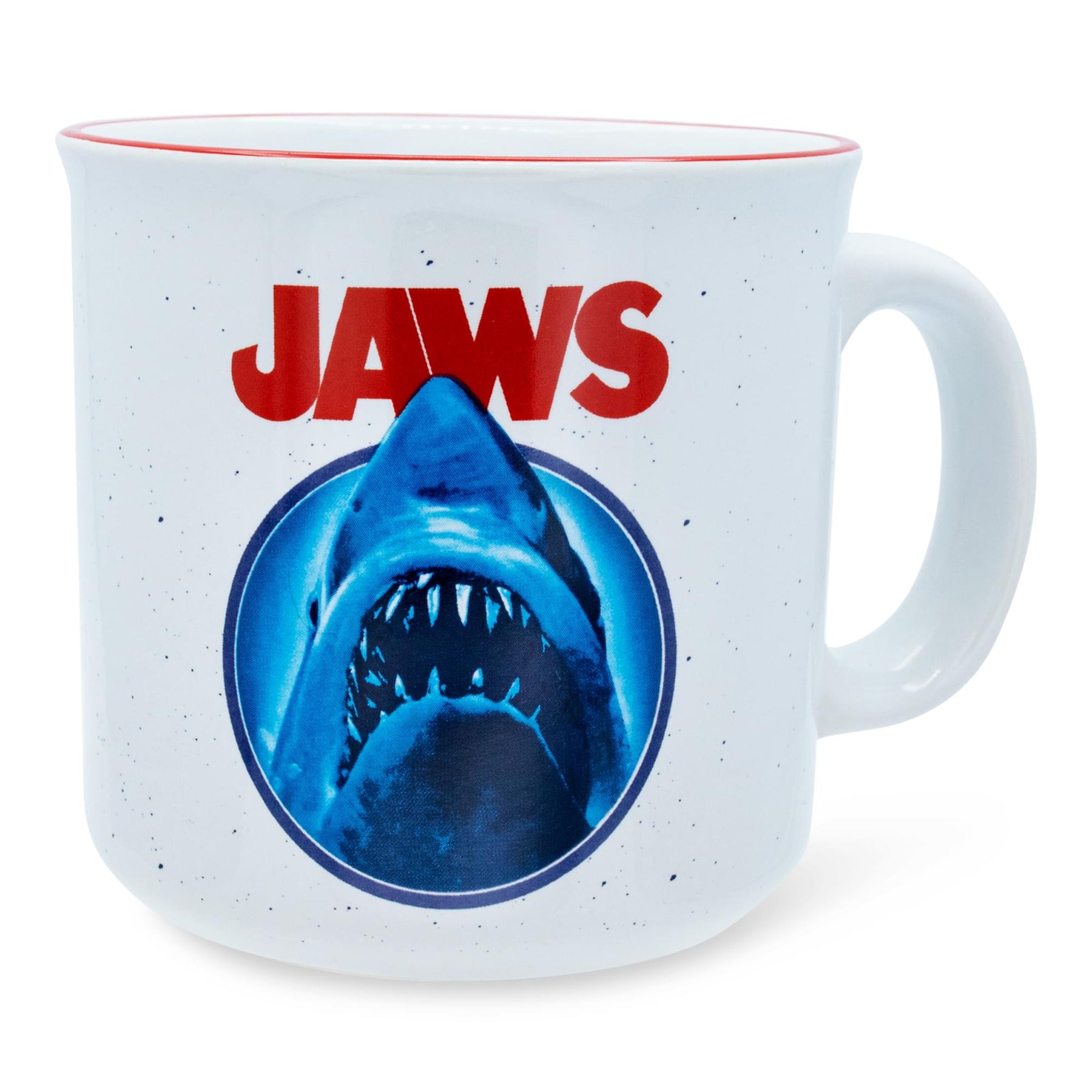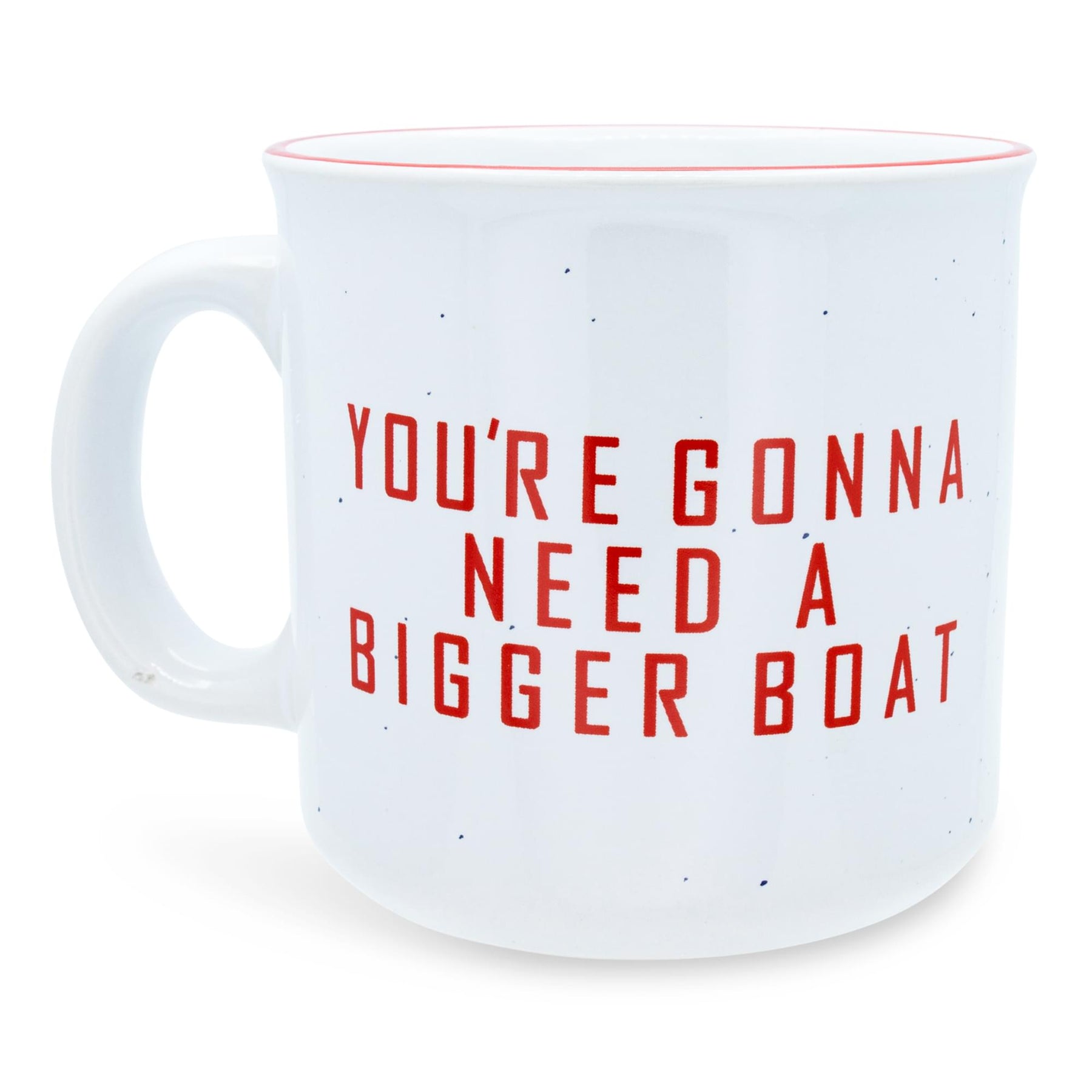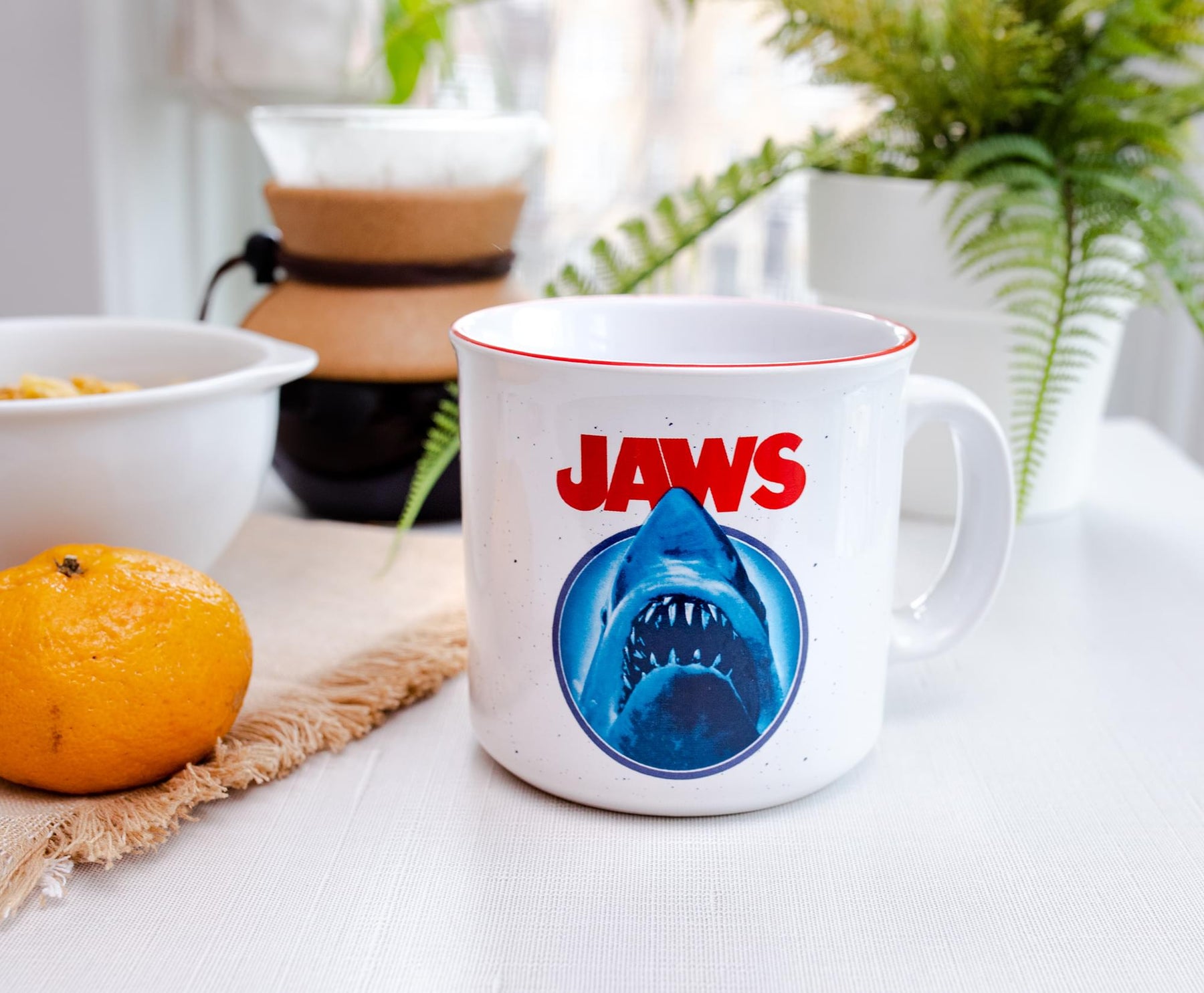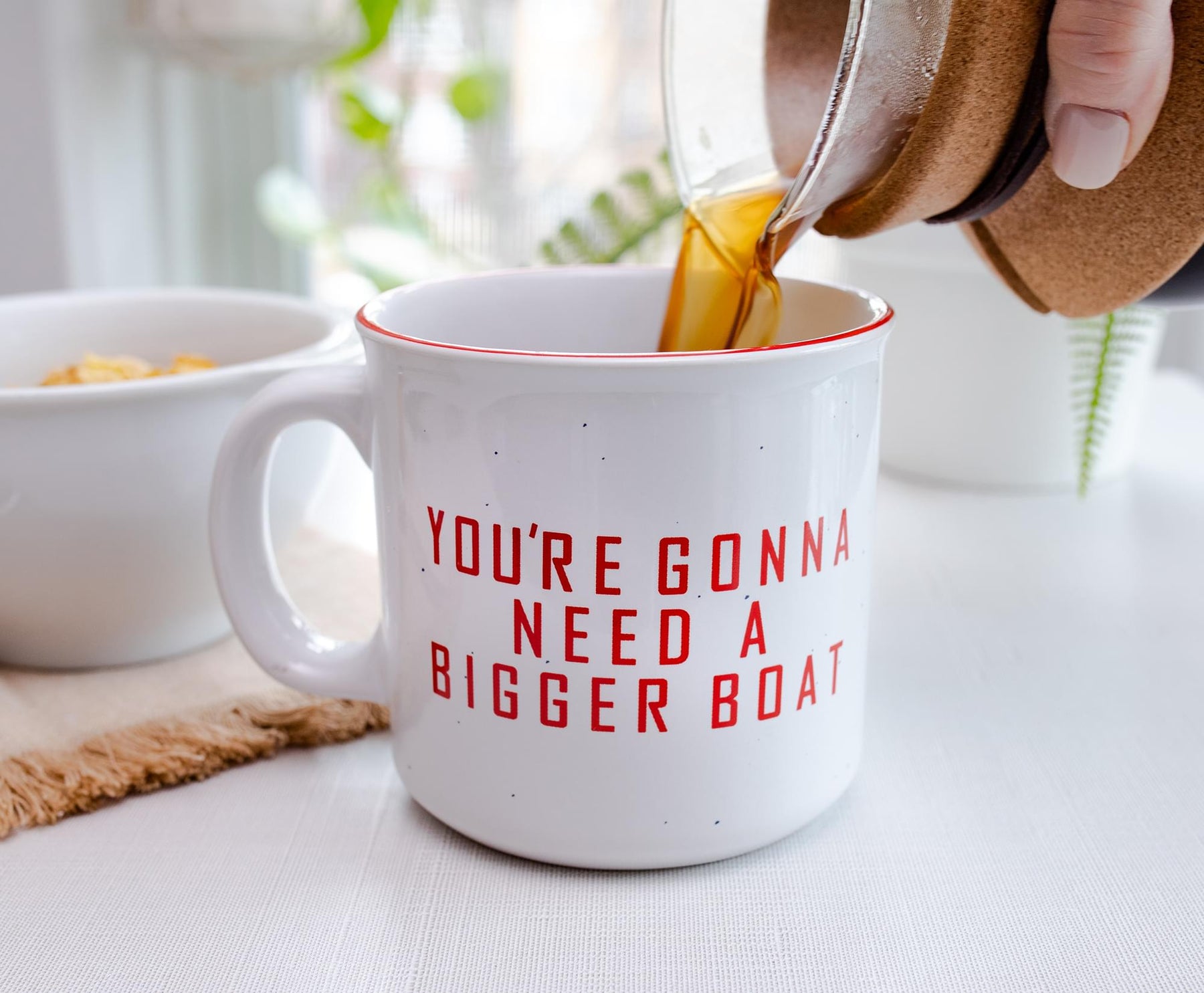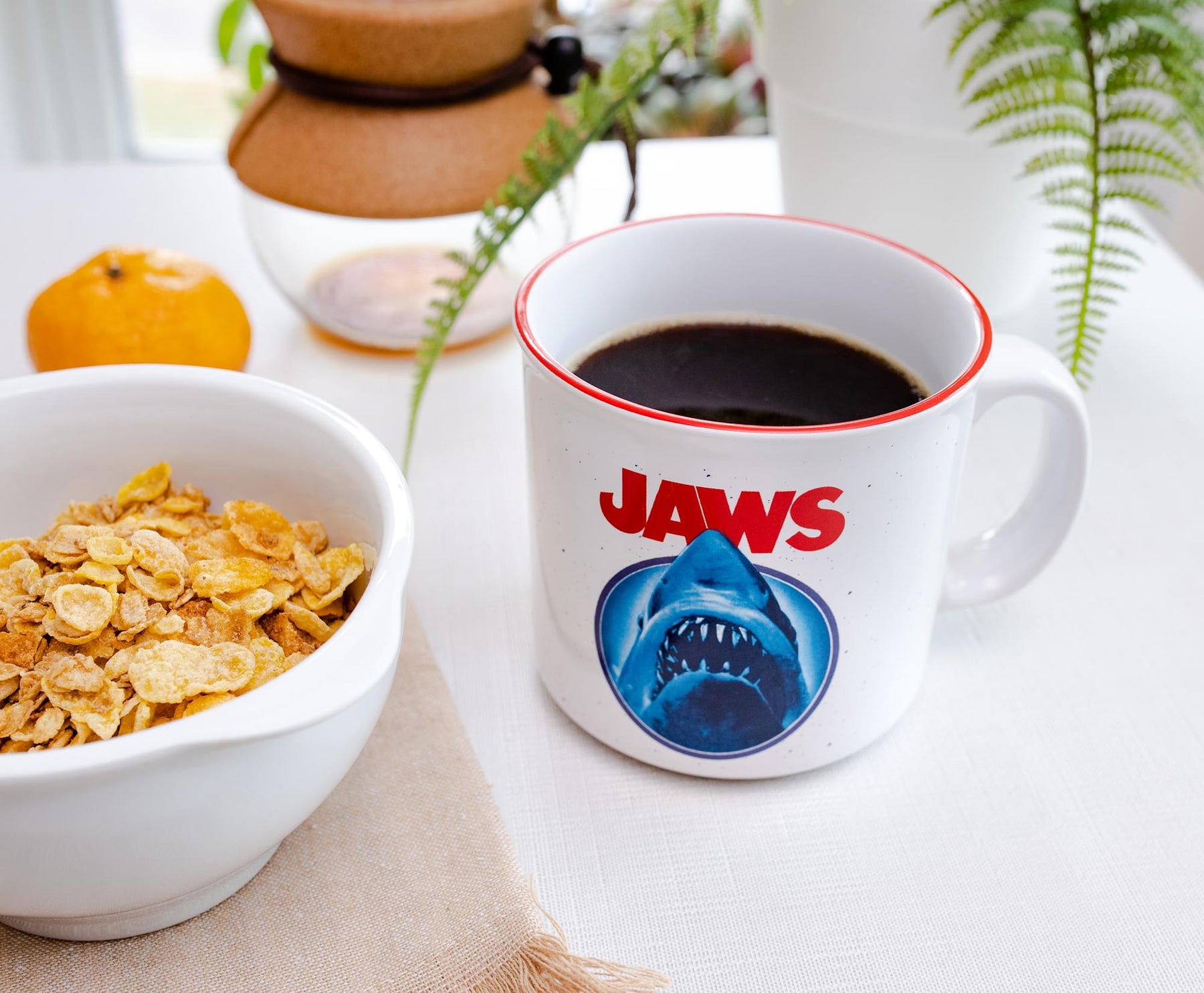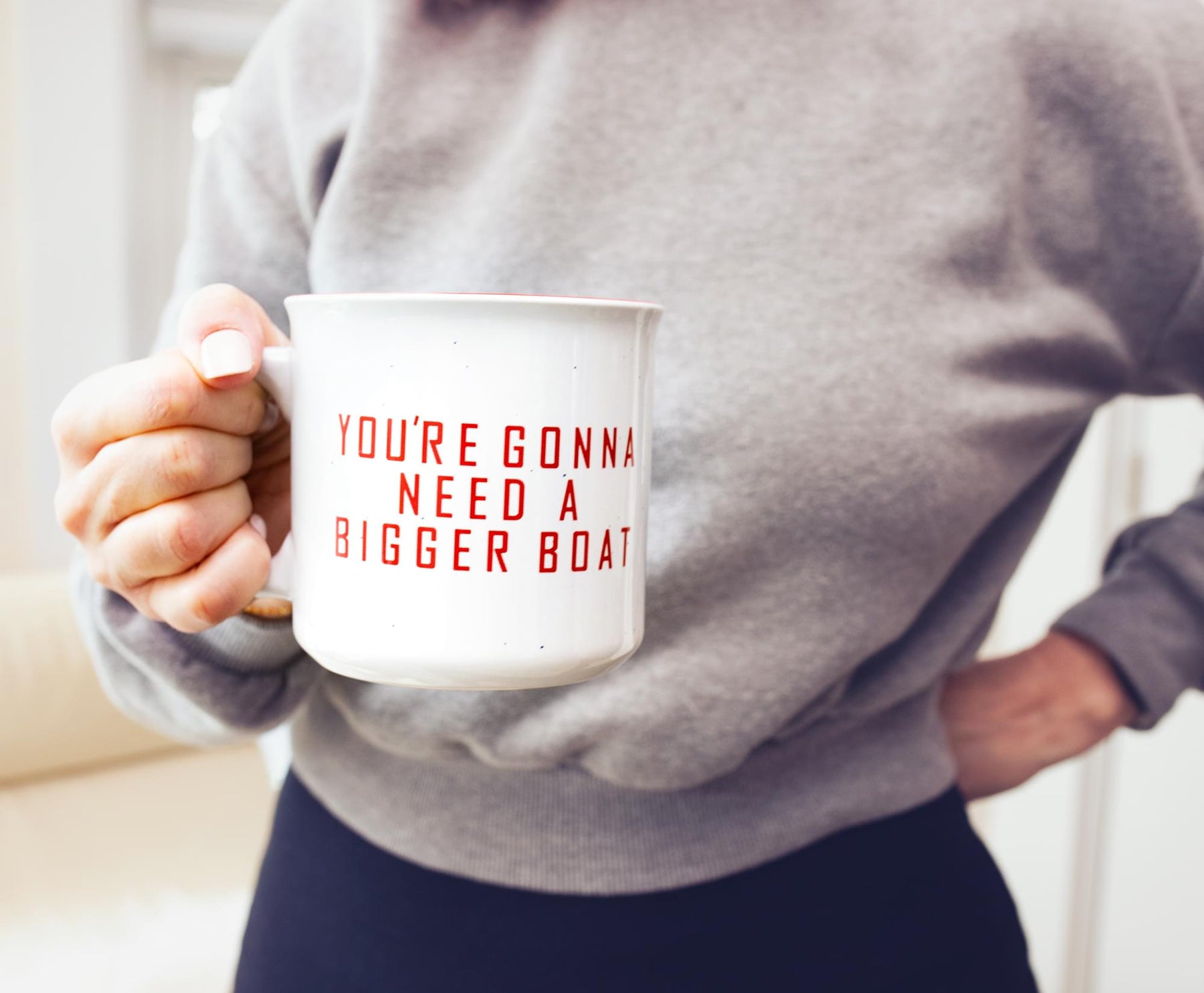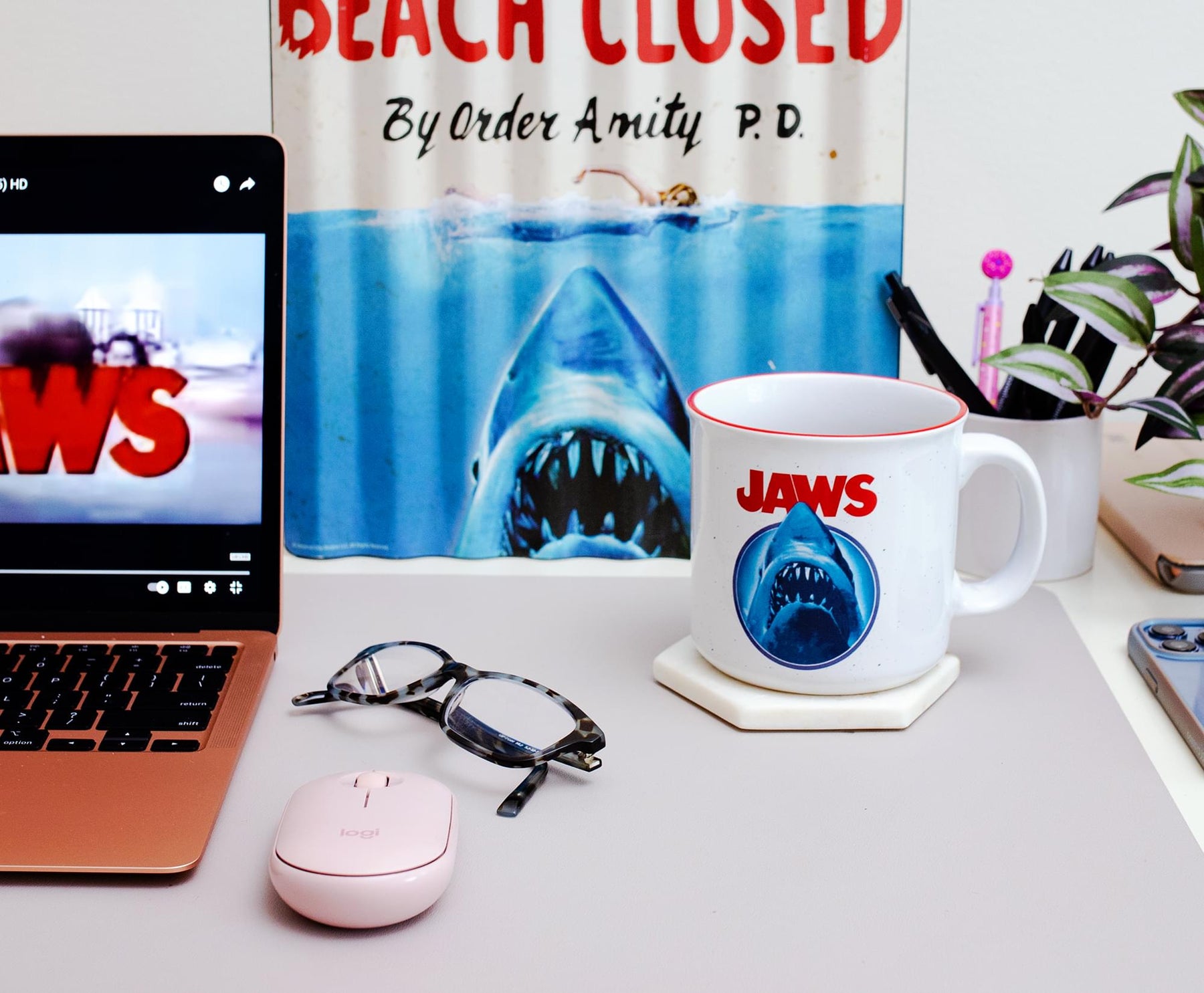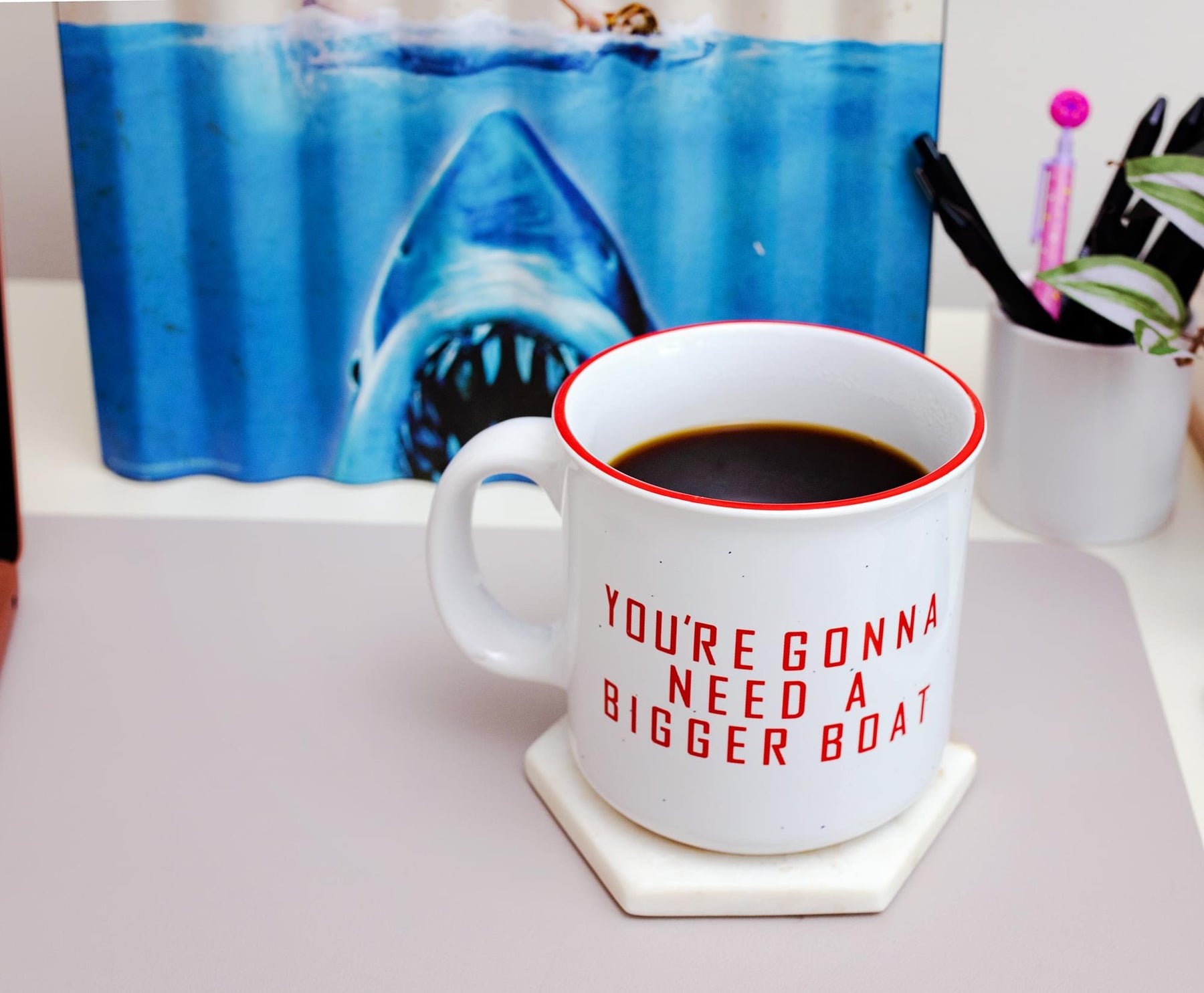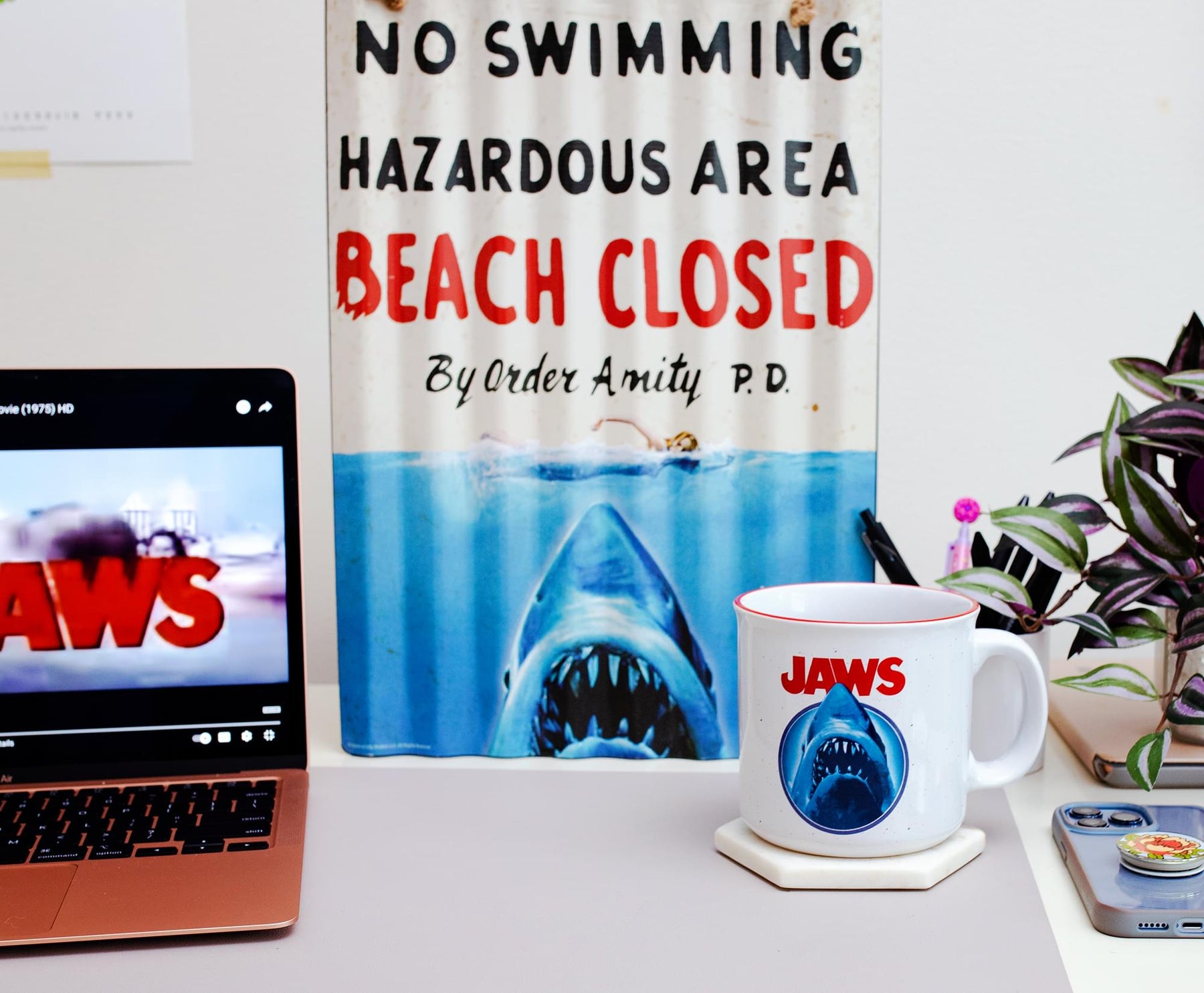 JAWS "You're Gonna Need A Bigger Boat" Ceramic Camper Mug | Holds 20 Ounces
WELCOME TO AMITY ISLAND: Head to the open sea, where it's just sky and sails, and sharks with this camper mug inspired by the classic film Jaws. You'll need all the coffee you can drink if you're hoping to make it back to shore in one piece.
COME ABOARD THE ORCA: Anyone else hear cello music? This speckled white camper mug features the classic Jaws logo on one side, while the other features Chief Brody's famous line, "You're Gonna Need A Bigger Boat" in blood-red.
SHARE A DRINK WITH A CREATURE OF THE DEEP: This coffee cup holds approximately 20 ounces of your favorite hot or cold beverage. Just what you need for enjoying some liquid refreshment during your next uneventful trip on the ocean.
STURDIER THAN A SHARK CAGE: This BPA-free ceramic mug is made for long-lasting use to accompany any of your aquatic adventures. Easy to maintain, it's safe for both microwave and top-rack of the dishwasher.
OFFICIAL JAWS COLLECTIBLE: Delve into the mysteries of the deep with this officially licensed Jaws camper mug, brought to you from the sleepy town of Amity. Maybe it's safe to go back in the water now. You go first.
JUST WHEN YOU THOUGHT IT WAS SAFE TO GO CAMPING
One bad shark can ruin a whole summer vacation on this camper mug inspired by Steven Spielberg's blockbuster film Jaws.
The residents of that sleepy coastal town in New Jersey will never forget the summer that everyone was afraid to step off of the beaches, nor of the extraordinary measures that their local sheriff took to make sure they were safe. Now, you can remember Brody and Hooper's heroism with a nice hot cup of coffee.
The famous movie poster image of the great white shark lurks on this speckled camper mug, waiting to dive into a fresh brew with you.
AN OCEAN OF FLAVOR IN EVERY BREW
Whether you're up early enjoying a cup of java before patrolling your quiet seaside town or desperately trying to keep awake while waiting for that yellow barrel to break the surface, this ceramic mug will be ready for you.
Enjoy a taste of the blockbuster that started it all with this officially licensed drinkware inspired by the cinematic classic Jaws.
CARE INSTRUCTIONS
Easy care
Top-rack dishwasher safe
Microwave safe