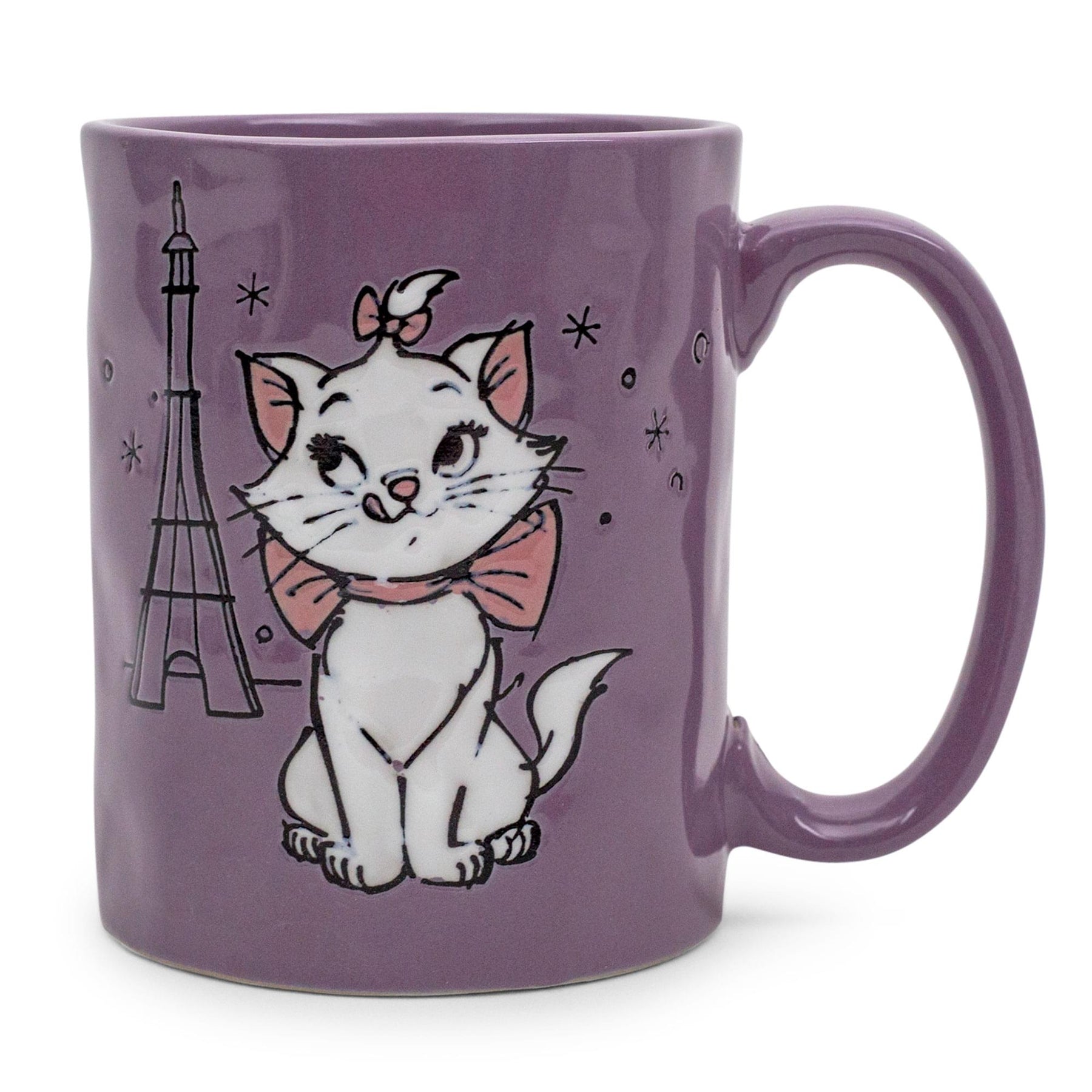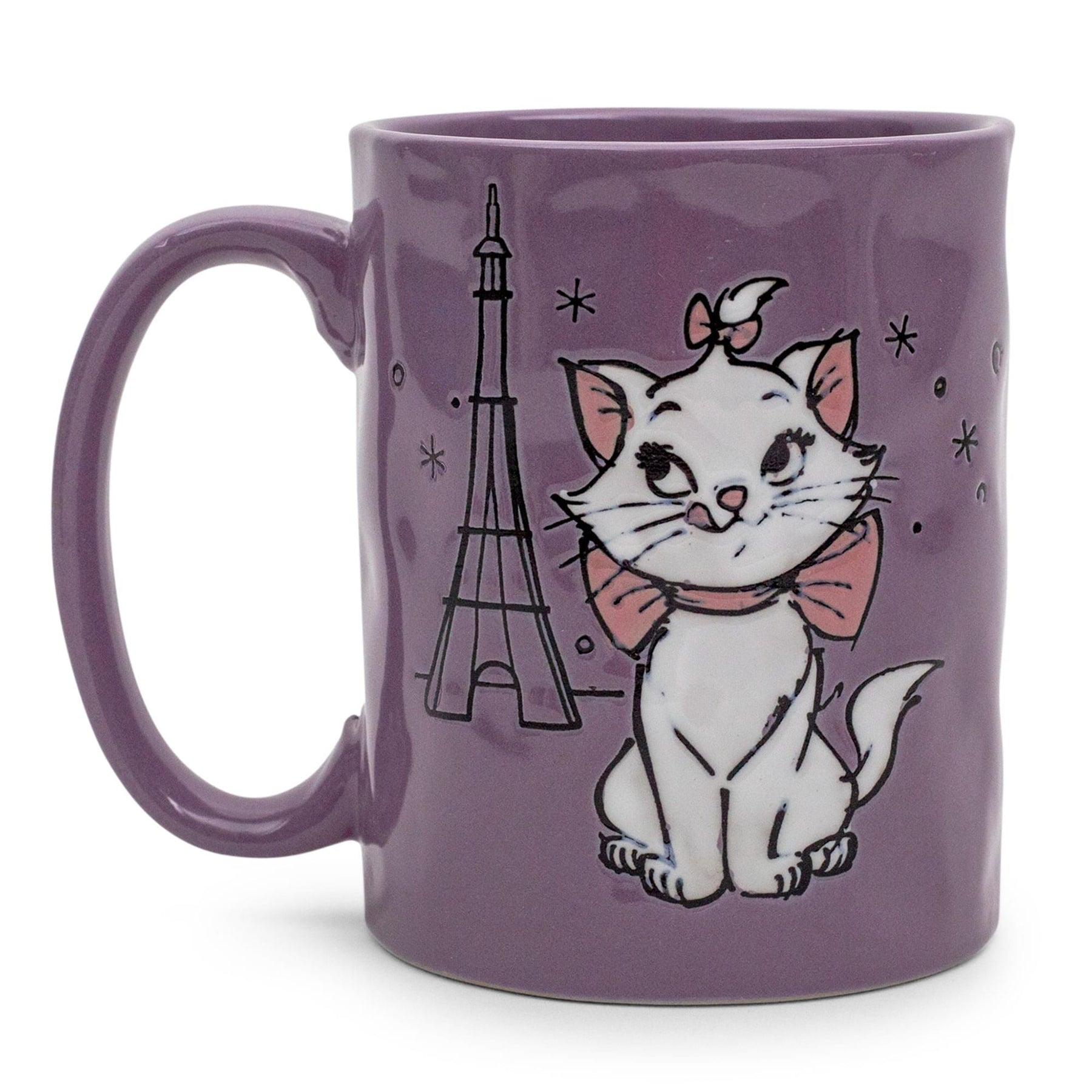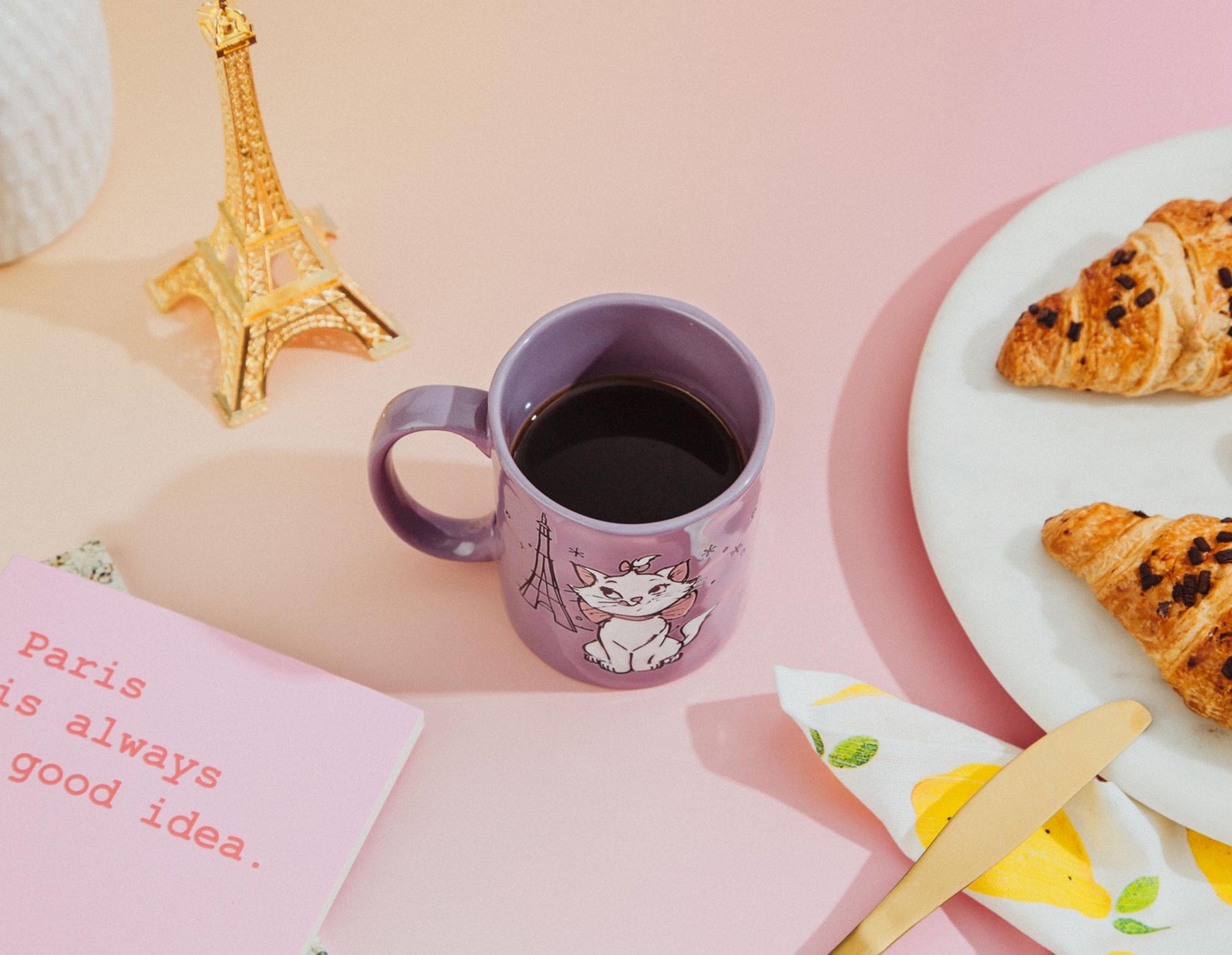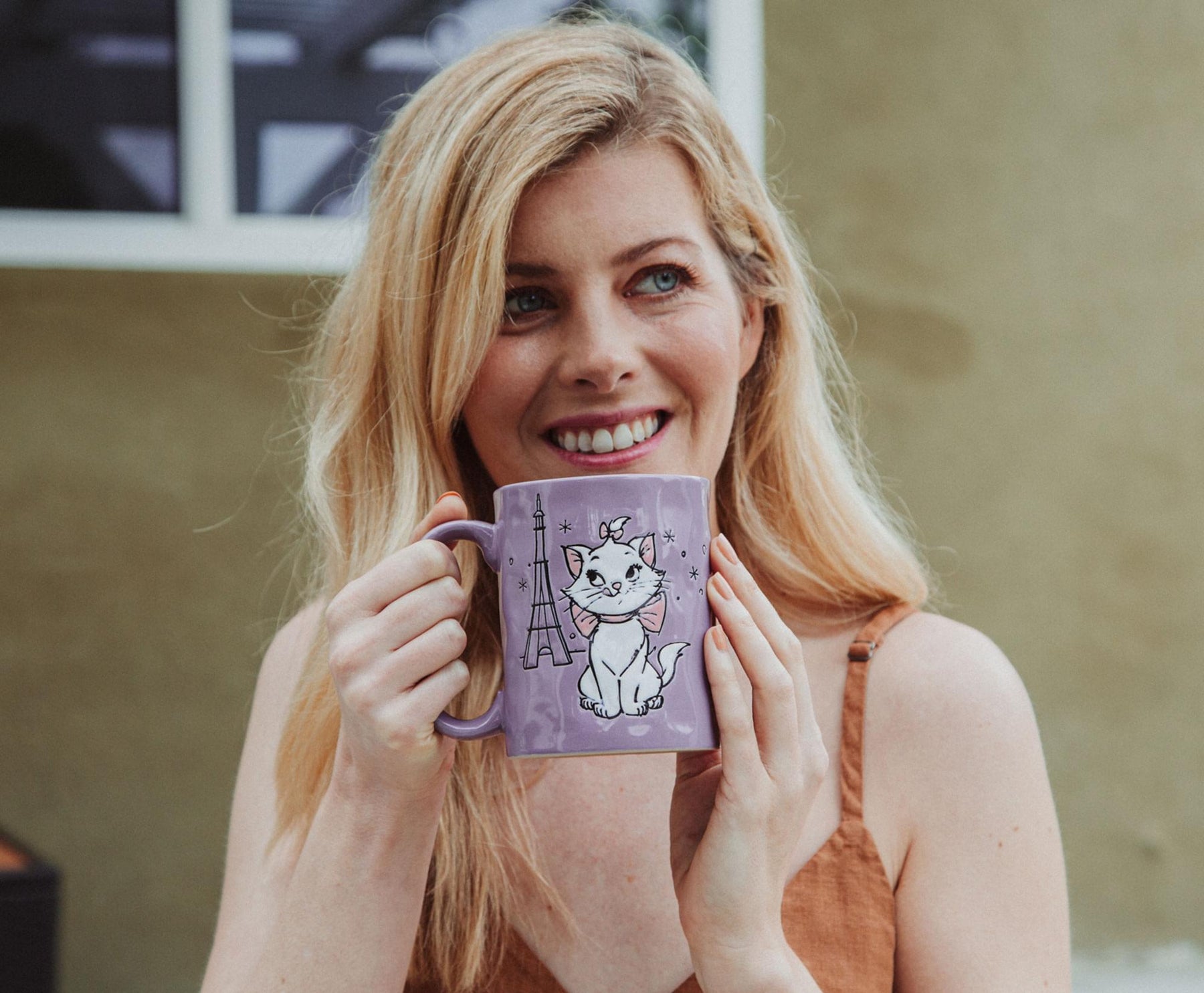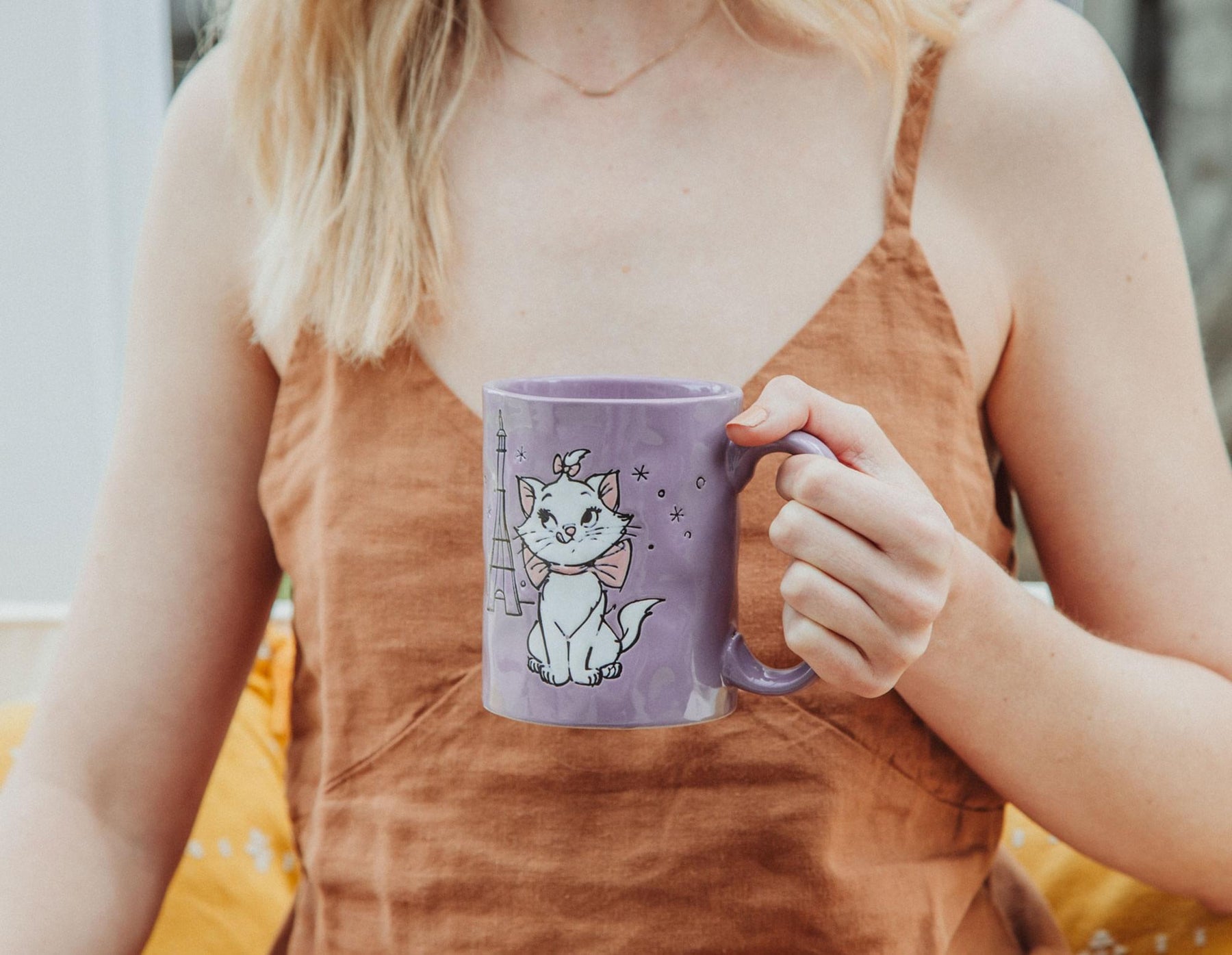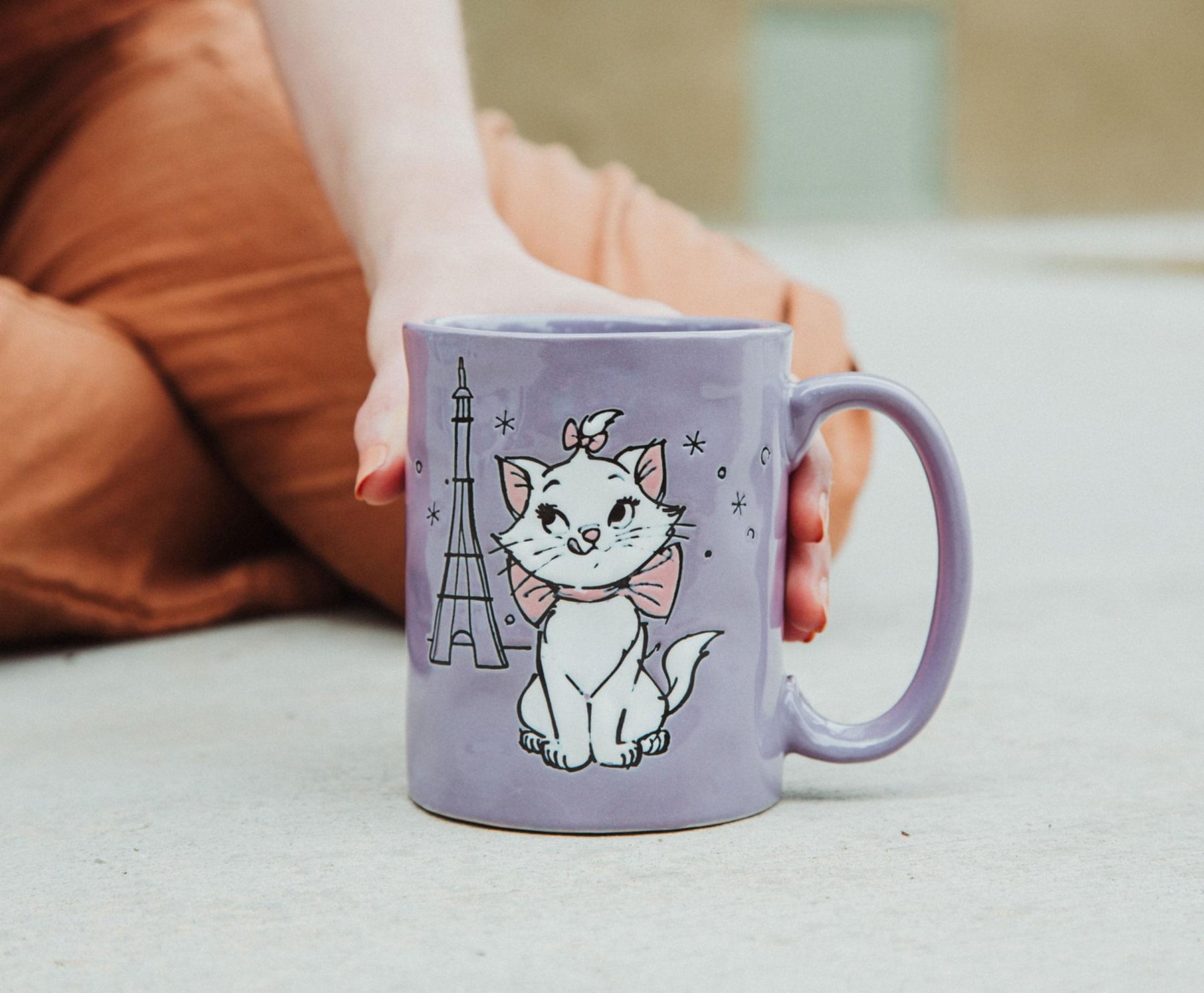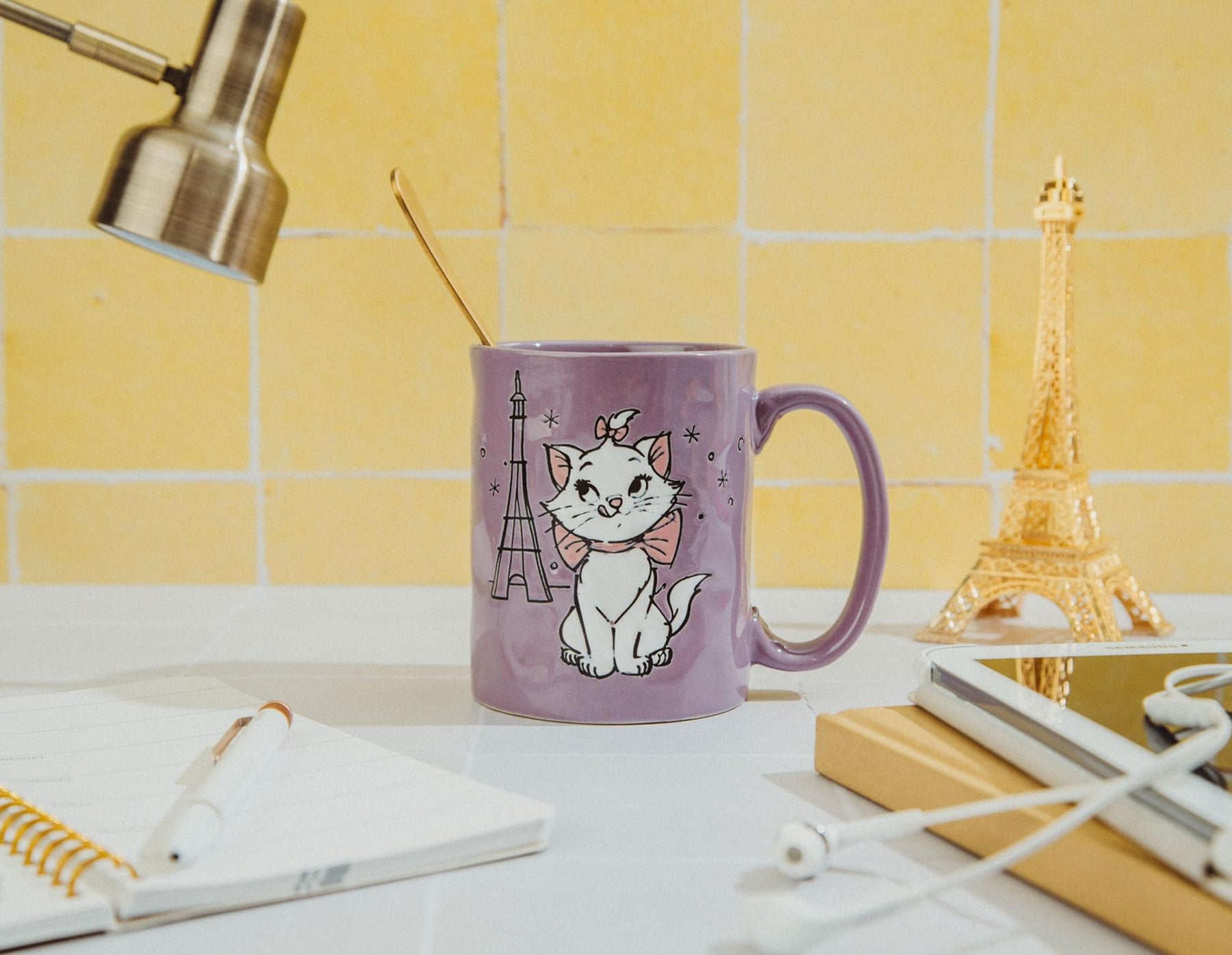 Disney The Aristocats Marie In Paris Ceramic Mug | Holds 15 Ounces
WELCOME TO THE CITY OF LIGHTS: There's a new cat in town, and she's here to see all the sights of Paris. Take an unforgettable trip with the one and only Marie with this charming coffee mug inspired by Disney's The Aristocats.
PERFECTION IN PINK: This pretty purple mug displays two timeless beauties. On the one hand, you've got the iconic Eiffel Tower. On the other, there's the proper little lady Marie, direct from Disney's animated classic.
THAT ARISTO-CAT-ISH STYLE: This ceramic mug will hold up to 15 ounces of your favorite brews. So whether you're trying to stay awake to defend against a scheming servant or rocking out to a local jazz band, you'll always be ready.
THE BUTLER DID IT: You don't need Thomas O'Malley to let you know that this BPA-free ceramic mug is perfect for all your most exciting Parisian adventures. Easy to maintain, it's suitable for both dishwasher and microwave.
OFFICIAL DISNEY COLLECTIBLE: You'll feel like you're walking along the banks of the Seine with this officially licensed coffee mug from Disney's The Aristocats. Happily sip a warm brew knowing your inheritance is on the way.
ENJOY YOUR TIME IN THE CITY OF LIGHTS
Peruse Paris in the prettiest of purple hues with this adorable coffee mug inspired by Disney's The Aristocats.
Marie, the pretty white kitty, is here to take you on a tour of Paris. You'll see it all from a cat's view, on a trip you'll never forget. There will be plenty of stops along the way at local cafes for warm milk and macarons. It's the only way to travel.
CATS AND CRIMINALS AND ALL THAT JAZZ
Recall your favorite memories from Disney's The Aristocats with this charming coffee mug. Marie is here to bring you all the sights and sounds of Paris to your morning routine in this 15-ounce cup that's perfect for your daily java. If you're looking for a place to hold a couple scoops of ice cream as you listen to some late night jazz, this charming cup will do you fine, daddy-o.
Enjoy the purrfect brew with officially licensed drinkware inspired by Disney's The Aristocats.
CARE INSTRUCTIONS
Easy to clean
Top-rack dishwasher safe
Microwave safe