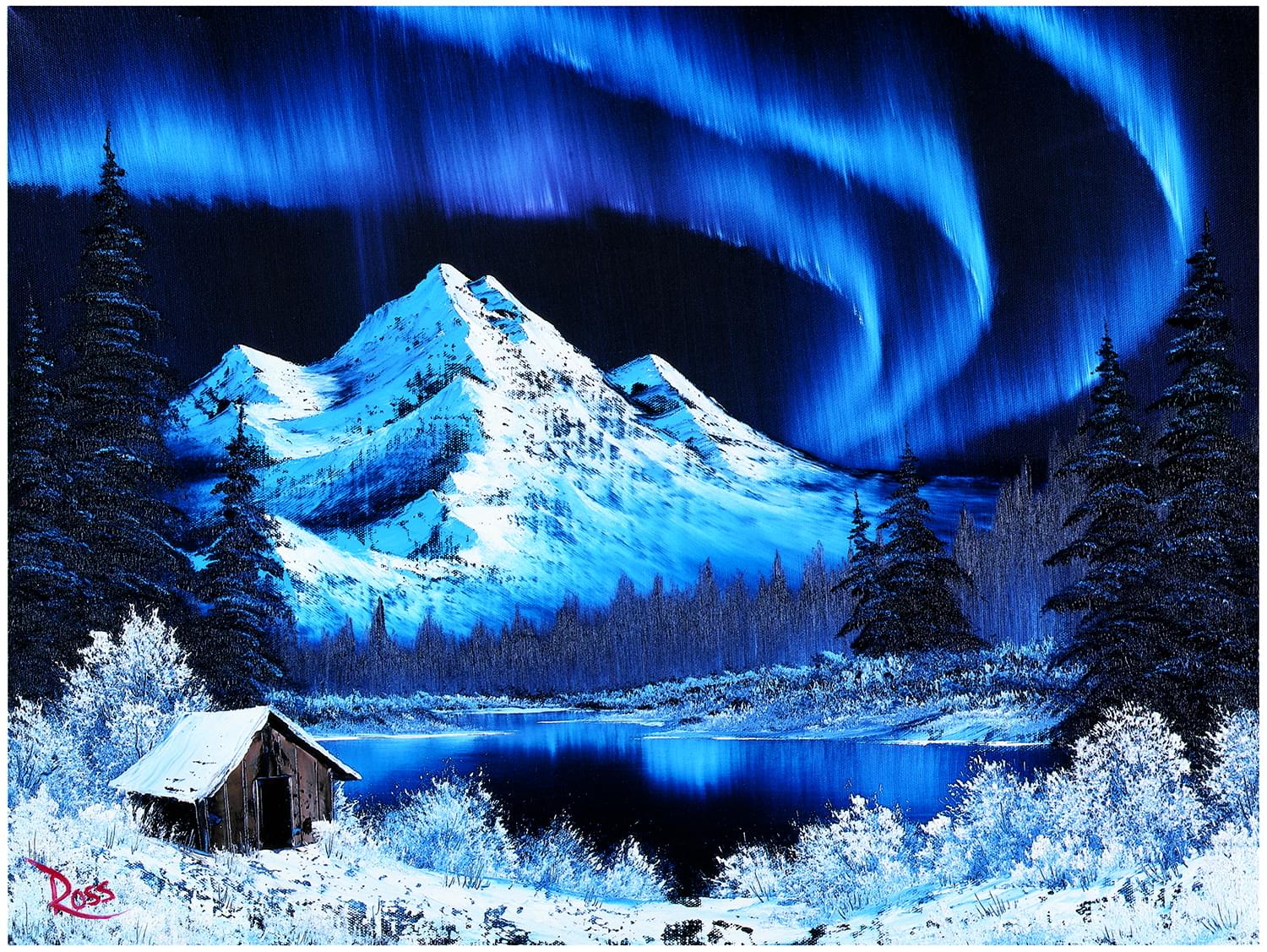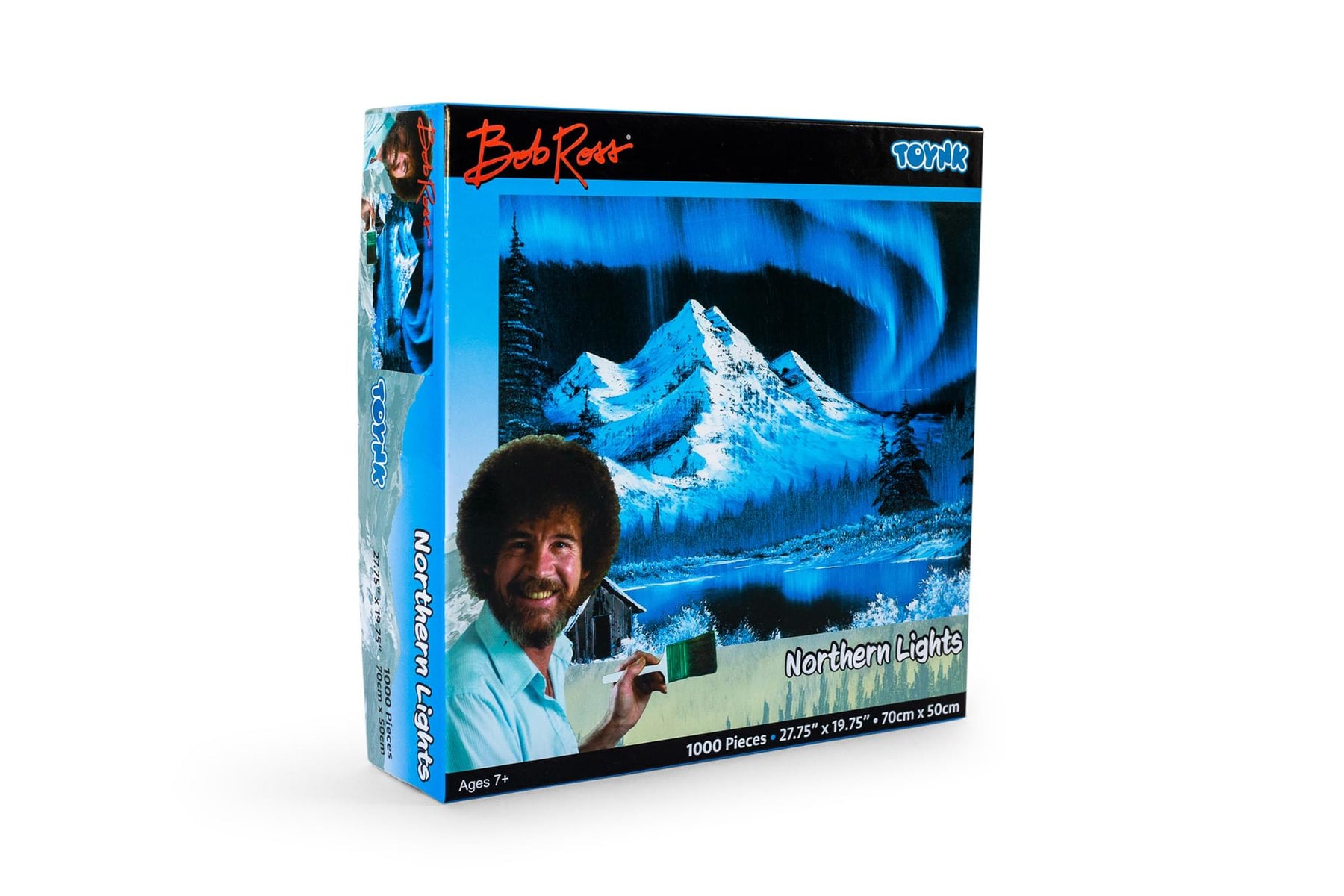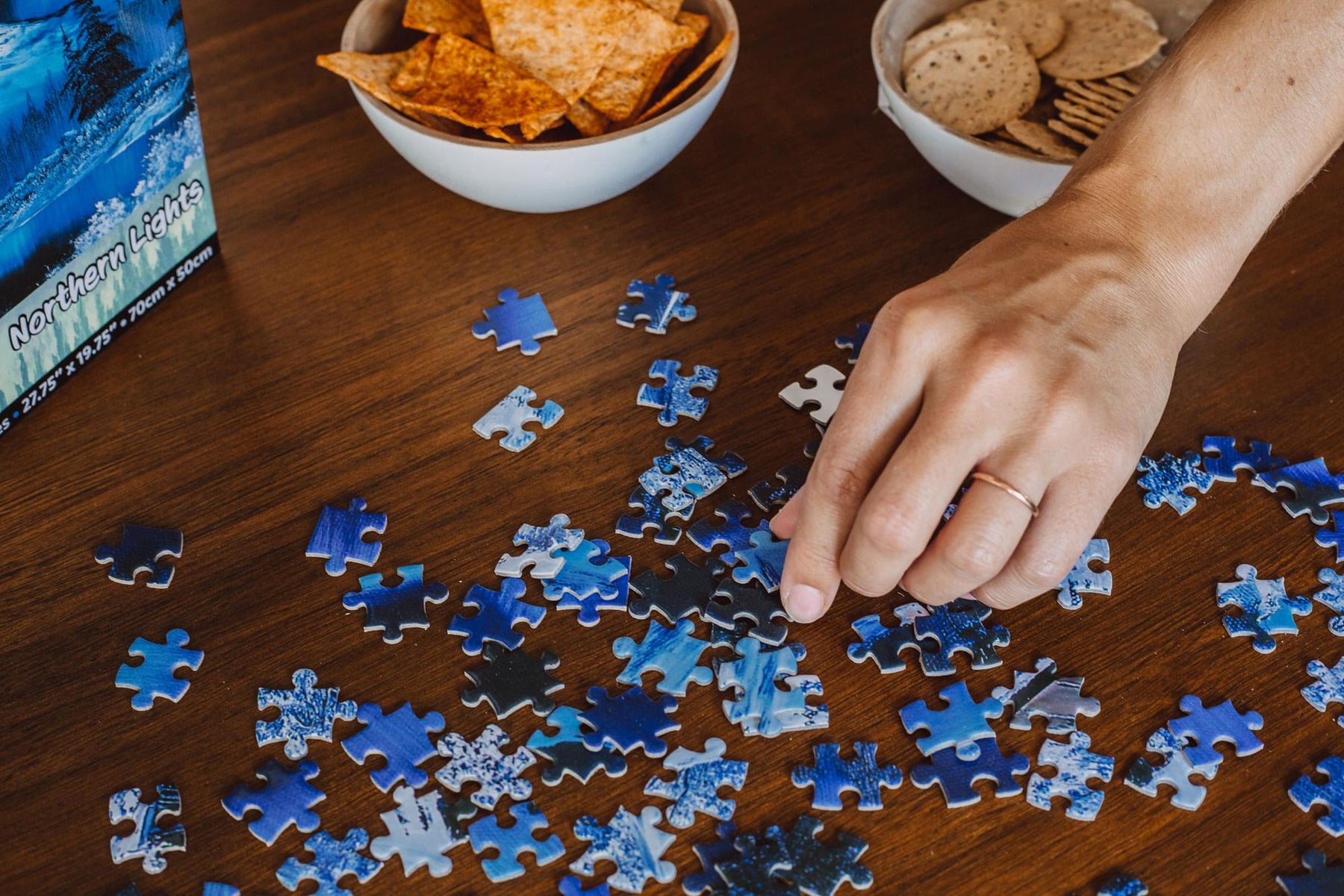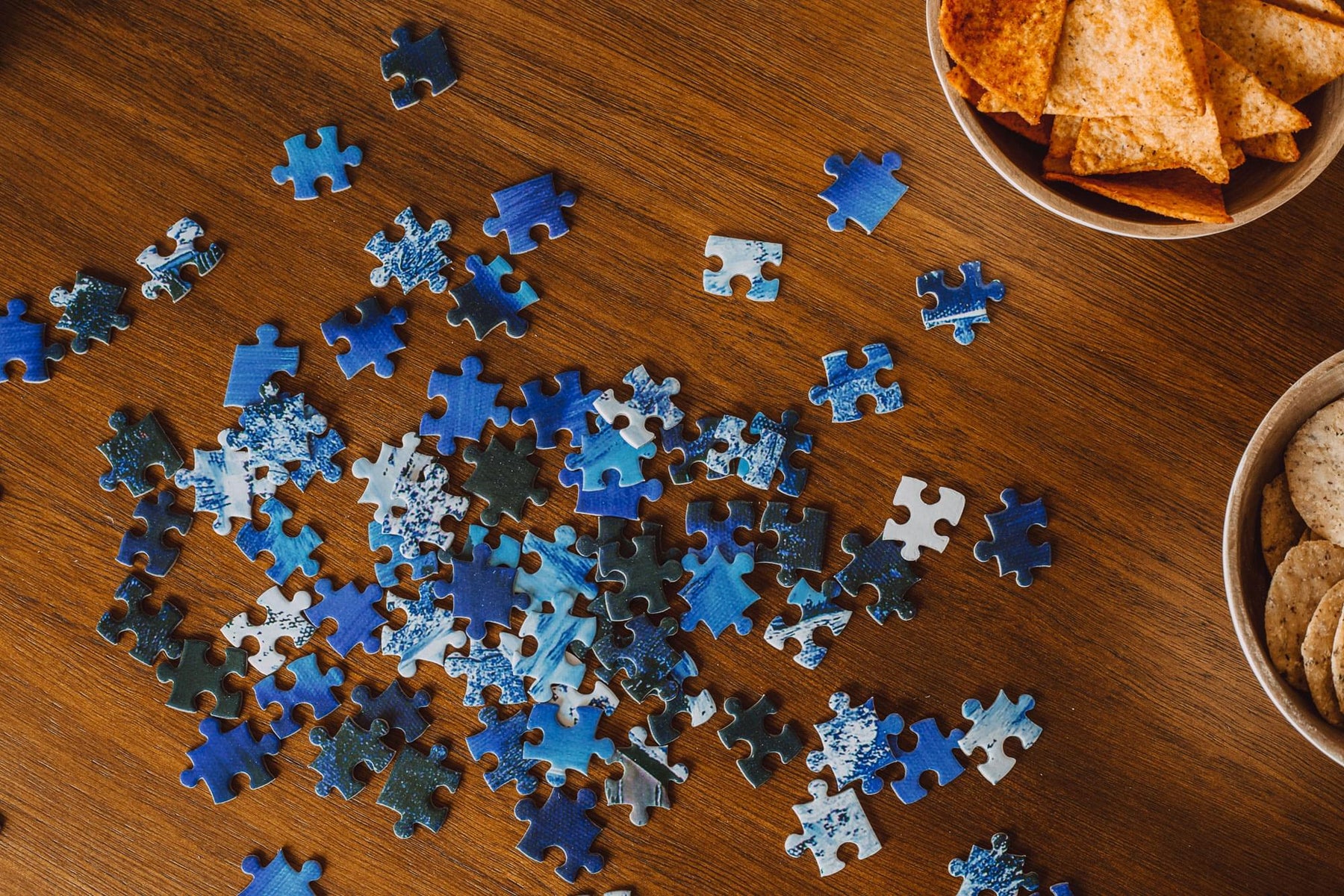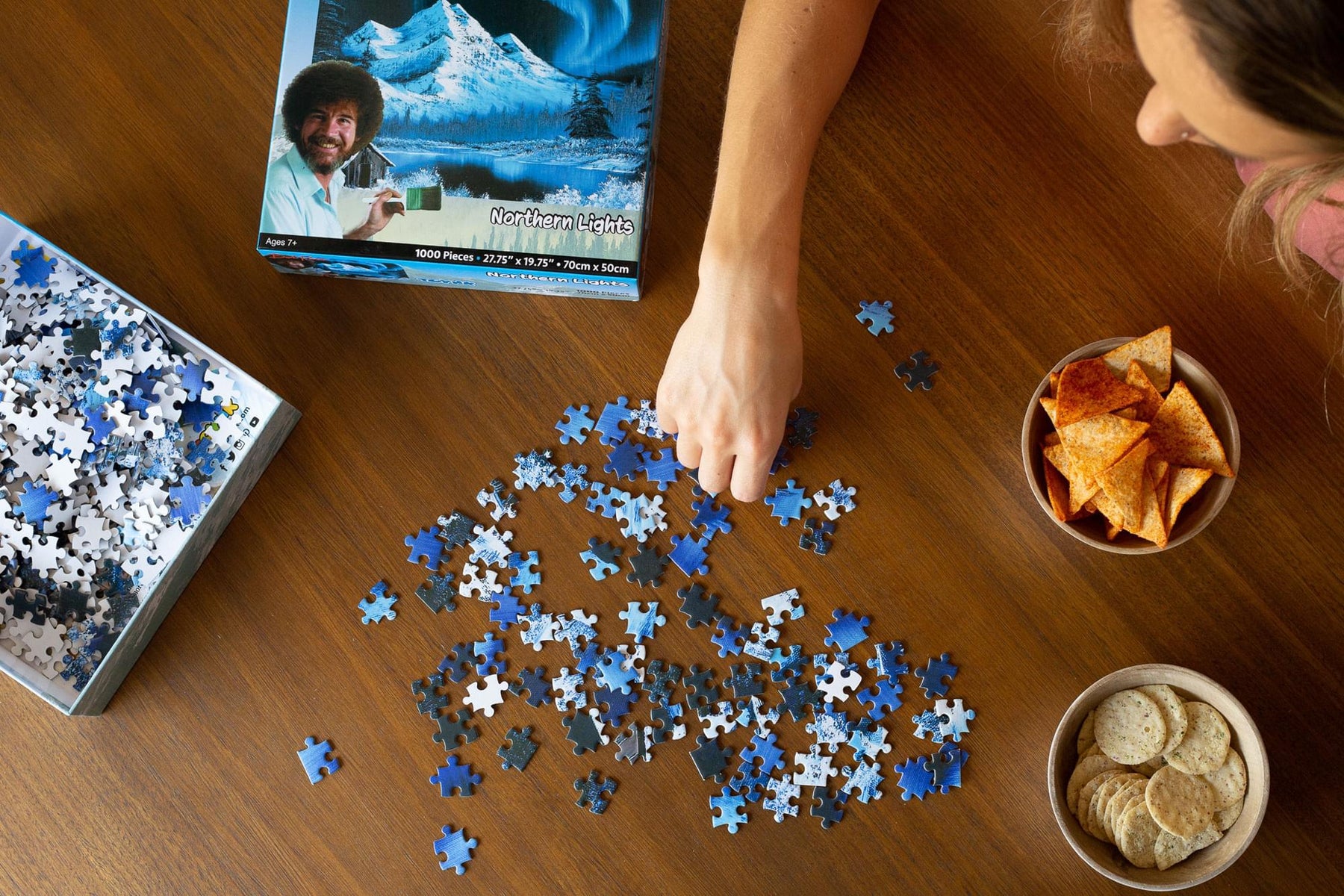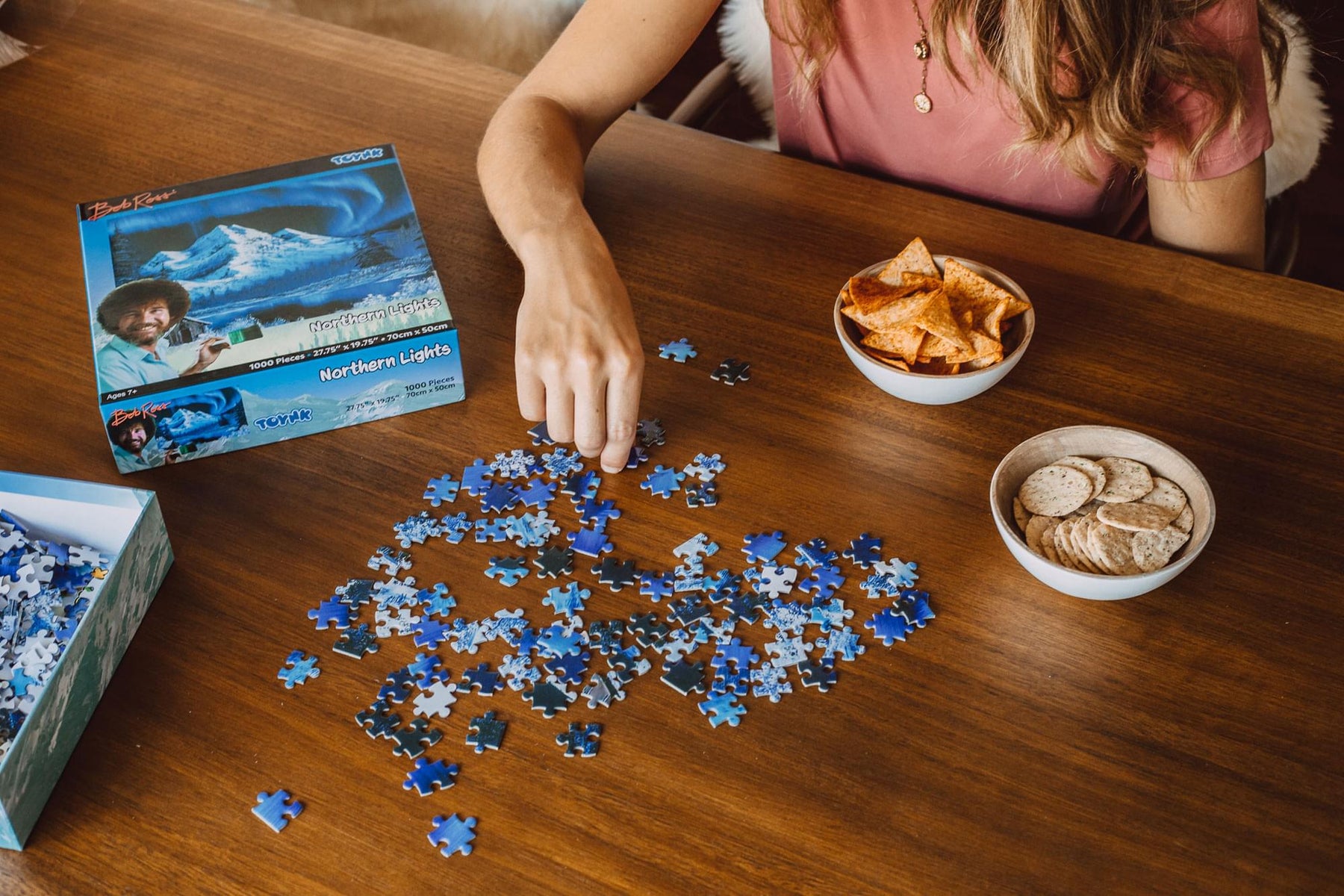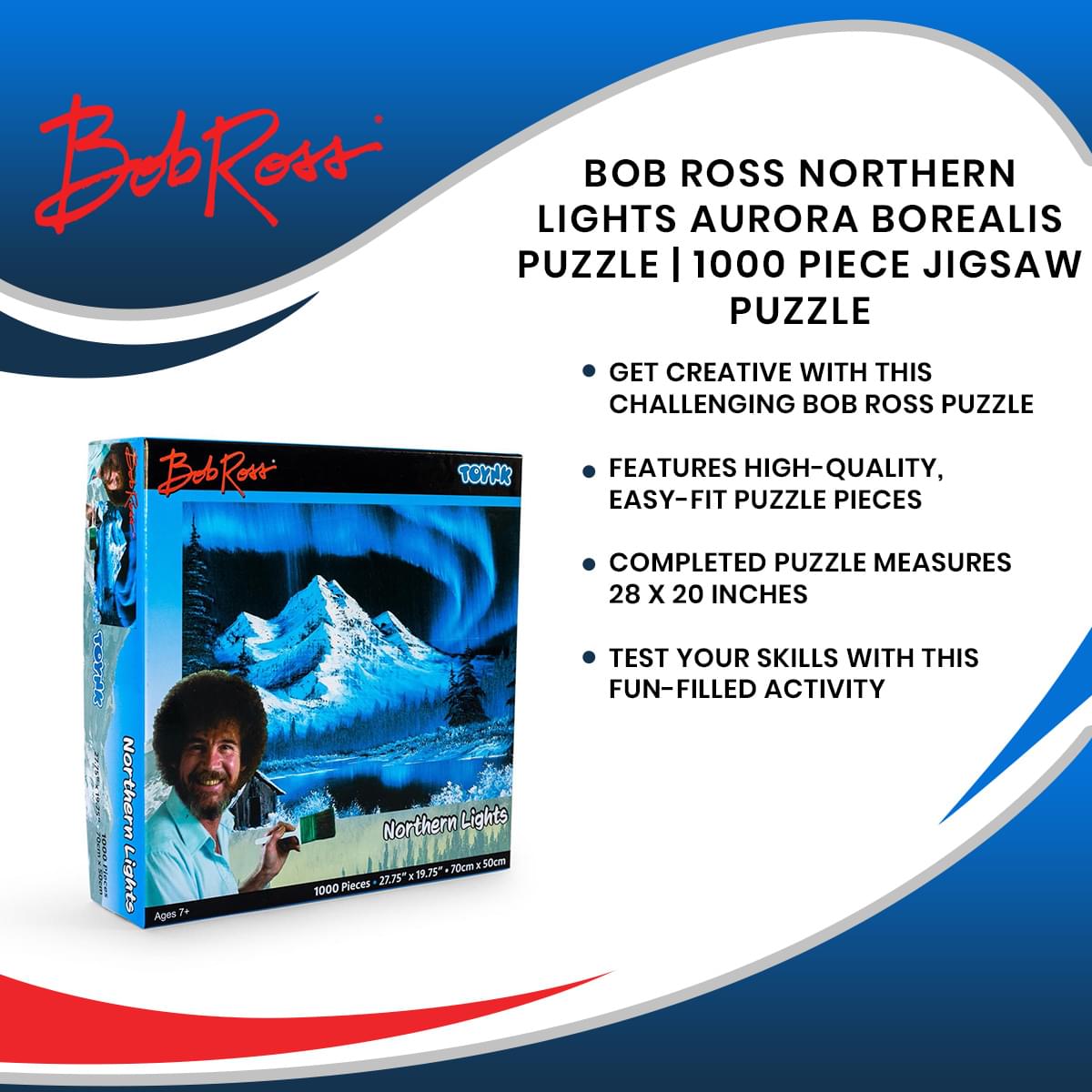 Bob Ross Northern Lights Aurora Borealis Puzzle | 1000 Piece Jigsaw Puzzle
Fun Challenge: Unlock the joy of painting with this Bob Ross jigsaw puzzle, featuring a snowy landscape with the Northern Lights shining in the night sky. Let your imagination soar and test your problem-solving skills with this fun interactive game.
1000 Piece Puzzle: Assembled jigsaw puzzle measures 28 x 20 inches, making for an amazing display once completed. To keep everything organized, the jigsaw pieces are secured inside a bag and packaged in a full-color box showing the finished image.
Creative Design: Inspired by the legendary artist Bob Ross, the puzzle image features one of his classic nature paintings. The serene artwork depicts the Northern Lights over a cabin that sits quietly in a snowy mountain range.
Premium Construction: Made of 100% recycled puzzle board, the durable material ensures high-quality construction to provide you with the best building experience. This dynamic 1000-piece puzzle features precision-cut pieces that snap together easily.
Great For Gifting: As an interactive game, puzzles are a fun way to build important cognitive skills through hands-on learning. Perfect for completing solo or in a group, this Bob Ross puzzle is a creative and imaginative gift for all occasions.
LET'S GET CRAZY
Unlock the joy of painting with this Bob Ross Northern Lights 1000-Piece Puzzle. Measuring 28 x 20 inches, the completed jigsaw puzzle depicts a snowy landscape that is inspired by the legendary artist and his famous nature paintings. The scenic puzzle image features the Northern Lights shining in the evening sky over a snow-covered mountain range. A quiet log cabin can also be seen near a large lake in the forefront of the image, adding to the serene atmosphere.
Specially made from 100% recycled puzzle board material, the premium construction provides a top-quality building experience. The precision-cut jigsaw pieces are designed to snap easily into place, ensuring a satisfying and seamless interlocking fit. Have fun exercising your imagination as you assemble this challenging 1000-piece puzzle, which makes for a fun and crafty display piece once finished. Host a family game night or make it a personal challenge to complete this Bob Ross puzzle solo. Always remember, there's nothing wrong with having a tree as a friend.
Read All About It on Our Blog
Trending Geek