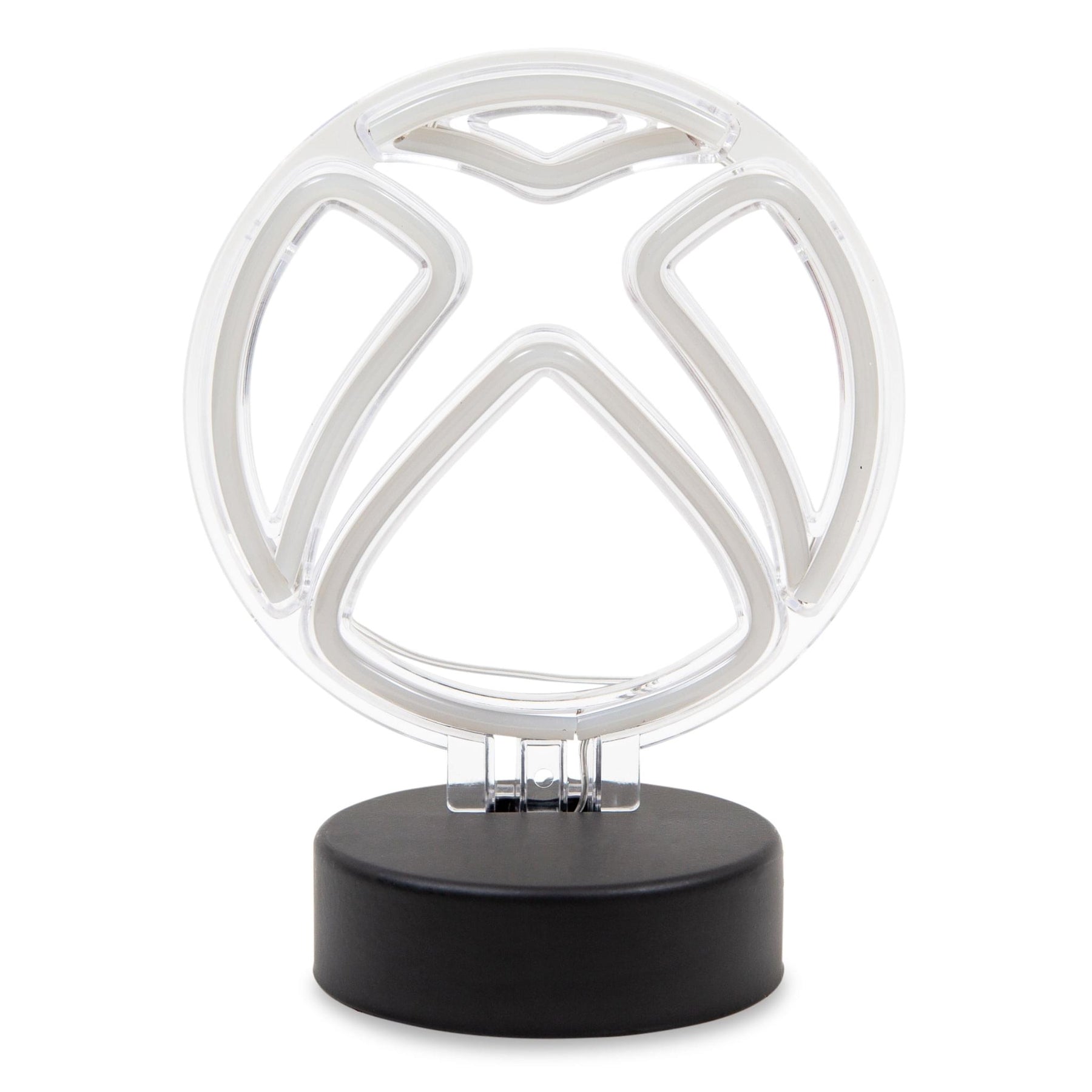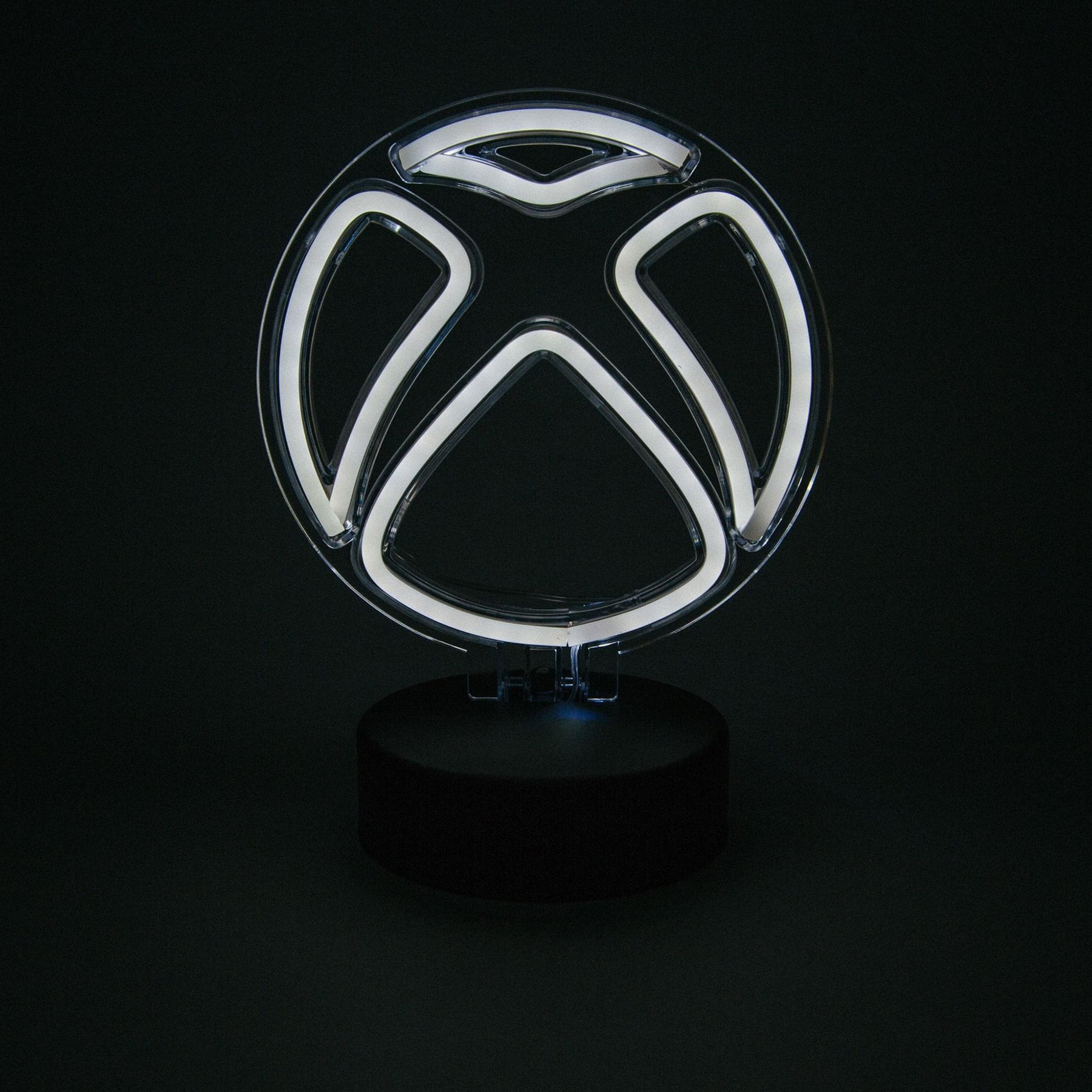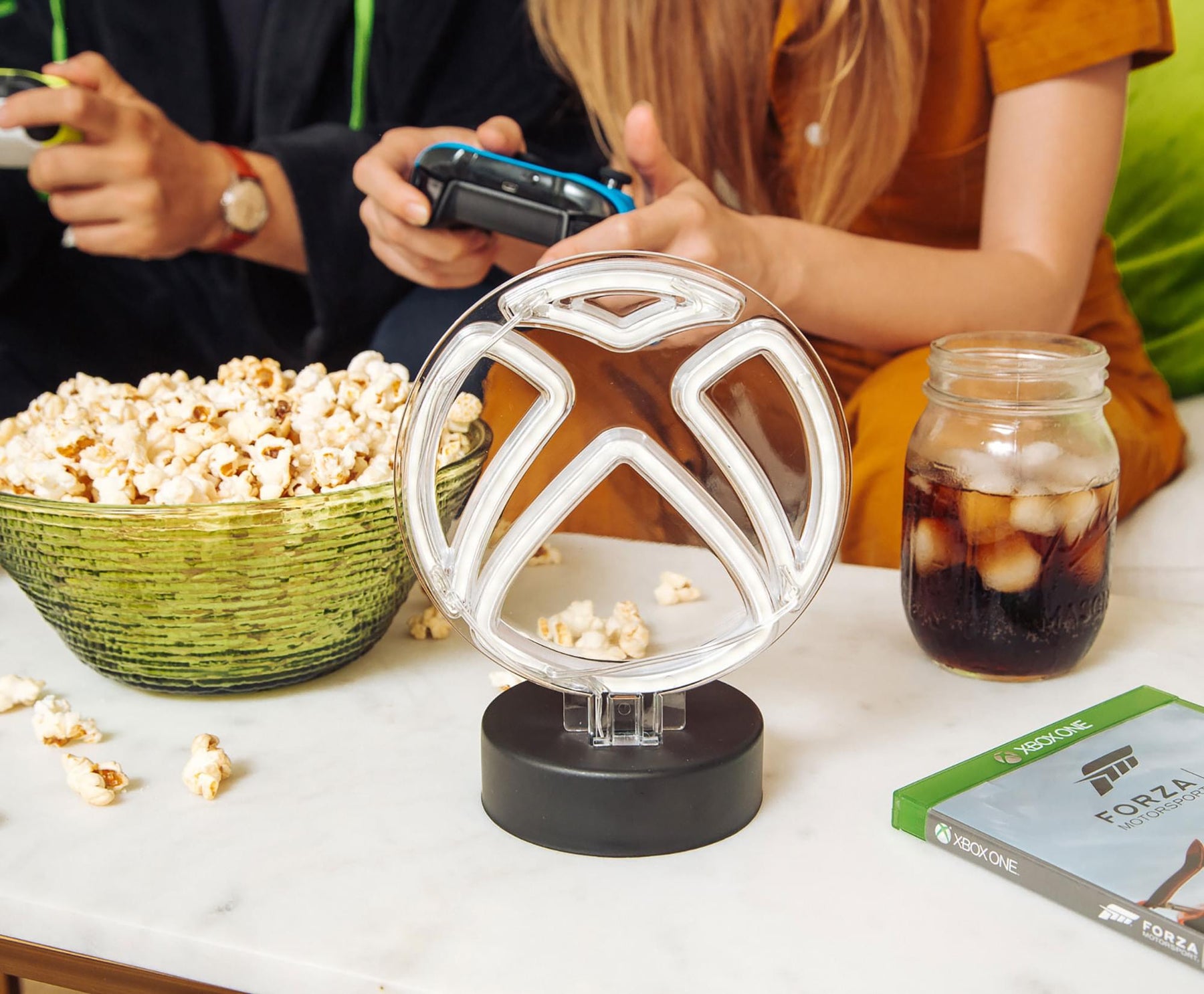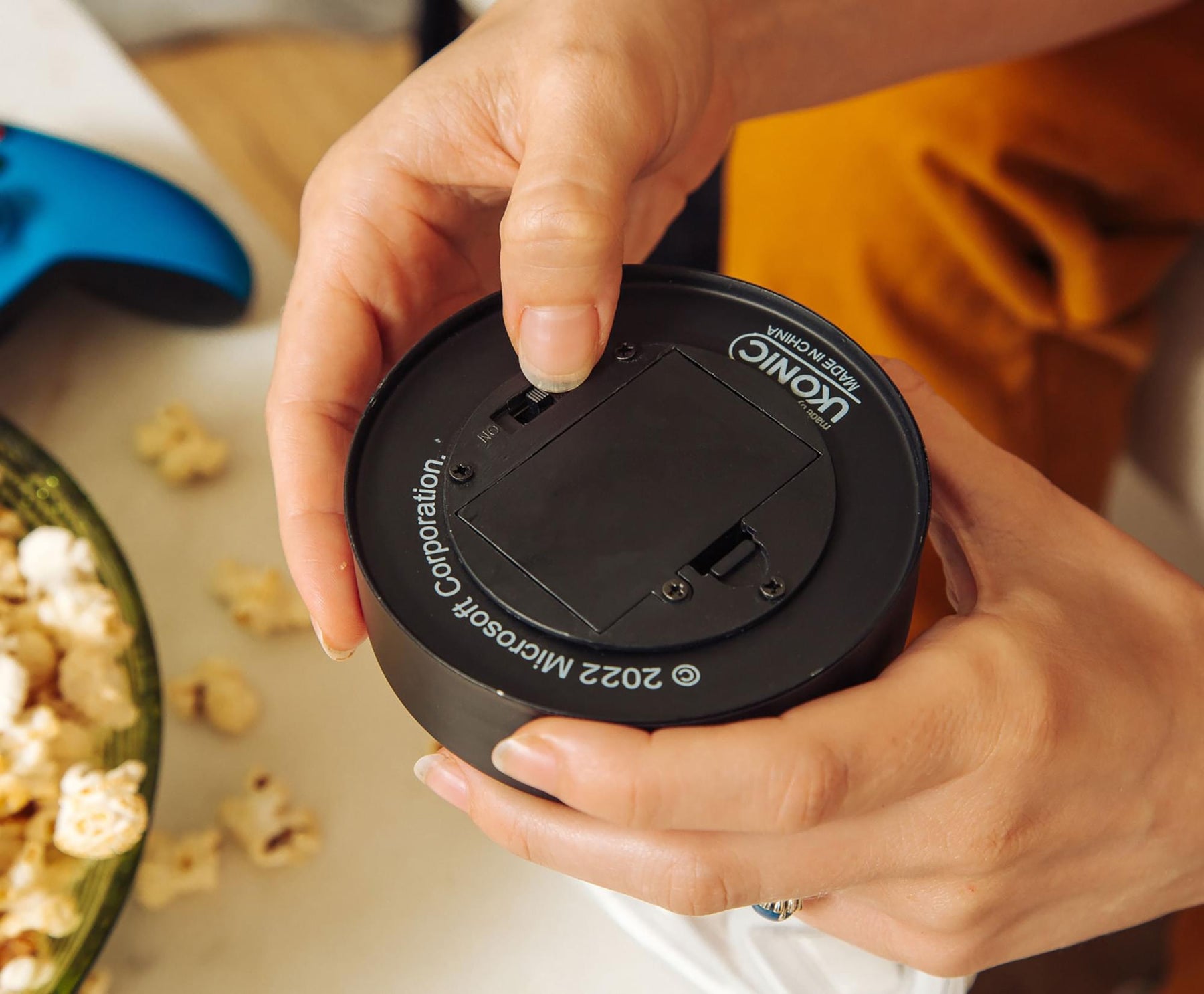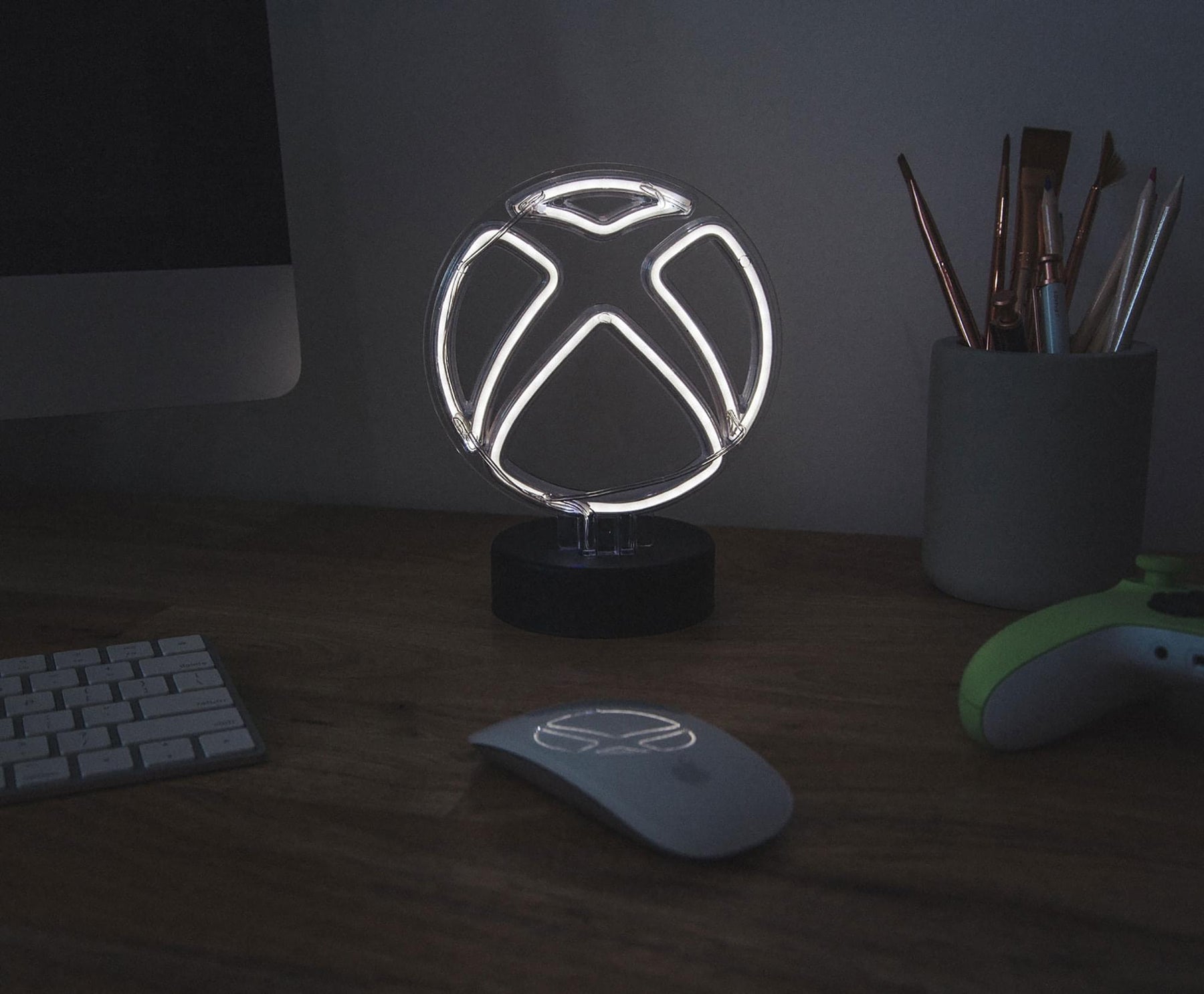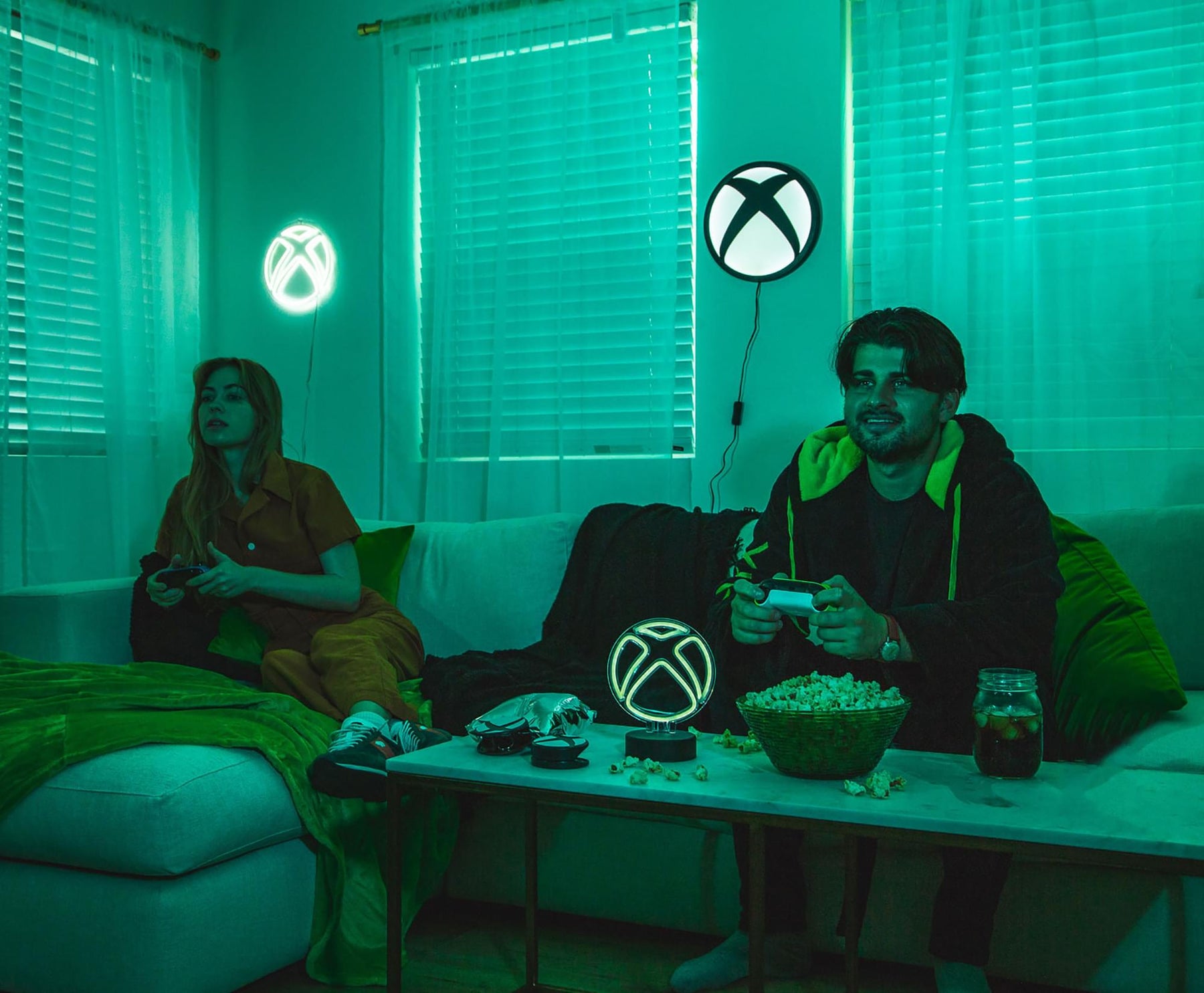 Xbox Logo Battery-Powered White Neon Desk Lamp Light | 9 Inches Tall
LEVEL UP YOUR SPACE: When you wanna up your game, deck out your media room with unbeatable decor that gives your space a boss-level upgrade. The perfect finisher after you've got your gaming chair, desk, and keyboard set up.
HIGH SCORES FOR STYLE: Game on with this bright white glowing Xbox sphere logo lamp. Players can easily get into the zone with epic room essentials, like this LED mood light that creates ambiance around your gaming rig.
DISPLAY IT ANYWHERE: Upgrade your setup with this neon mood light that measures approximately 6 x 8 inches. This lamp is the perfect cross between home decor and novelty collectible, creating a dynamic look in any room.
POWERED UP FOR GAMERS: A powerful display that operates via 3x AAA batteries (not included). The faux neon light is powered by long-lasting LEDs. Even when not lit, this awesome display looks great next to your other collectibles.
OFFICIAL XBOX GEAR: Illuminate your skills with this officially licensed Xbox mood light that will take your space to the next level. Perfect for gaming setups, bedrooms, and dorm rooms of console gamers ages 6+ and up.
EPIC ROOM ESSENTIALS FOR GAMERS TO LEVEL UP
Shine a light on your gaming obsession with this collectible Xbox Logo Neon Table Lamp. Wireless (like our favorite controllers), this battery-powered lamp glows bright white with technology (LEDs) instead of noble gasses (neon).
Stick this awesome mood light in your office, your game room, or right on top of your favorite console. Even better, put it in a window to make your space shine like Neo-Tokyo or Akihabara. Plus, this desk lamp makes a great birthday party gift or housewarming present for fellow gamers and Xbox enthusiasts.
You'll level up in no time when you take home this officially licensed Xbox collectible.