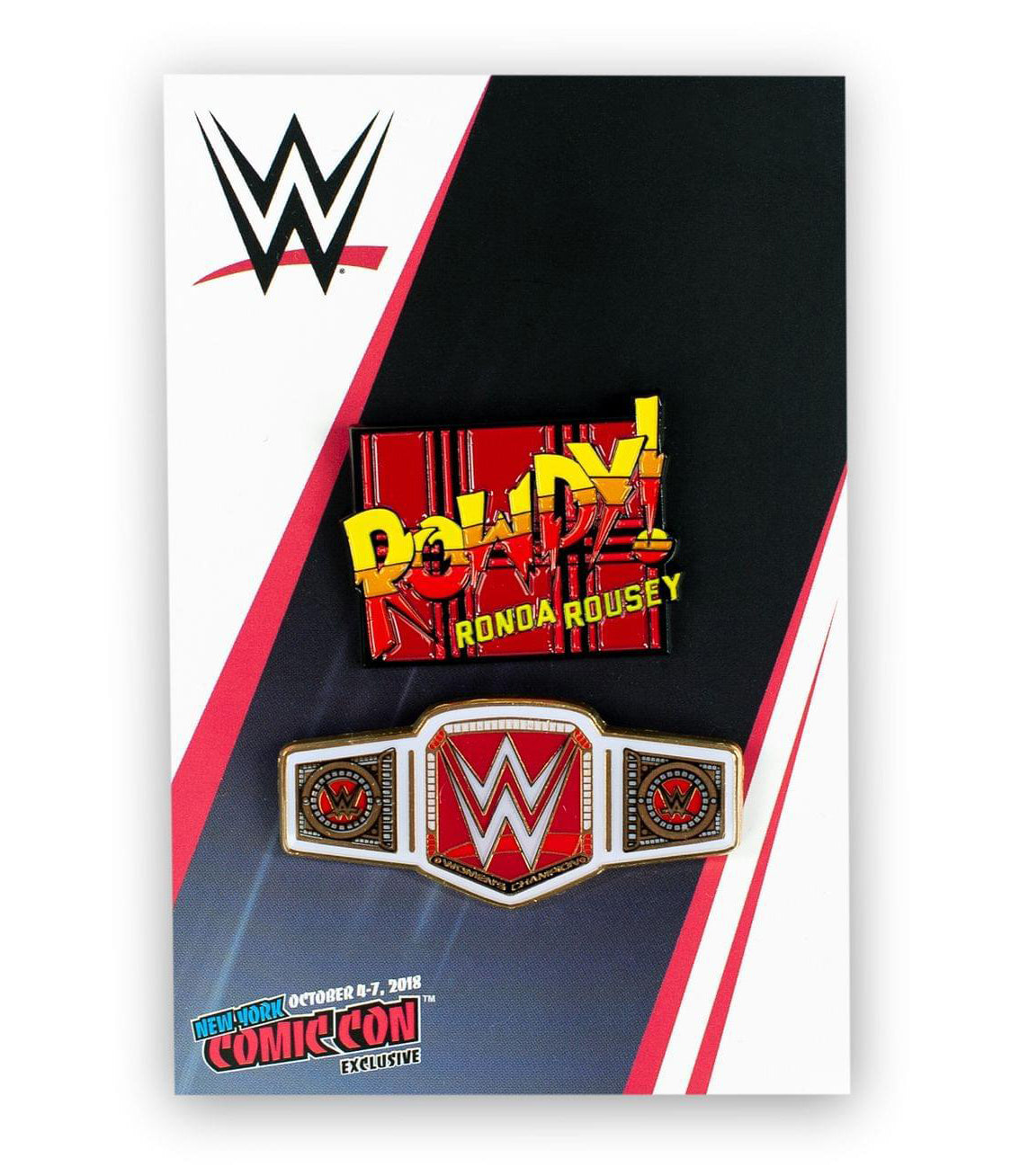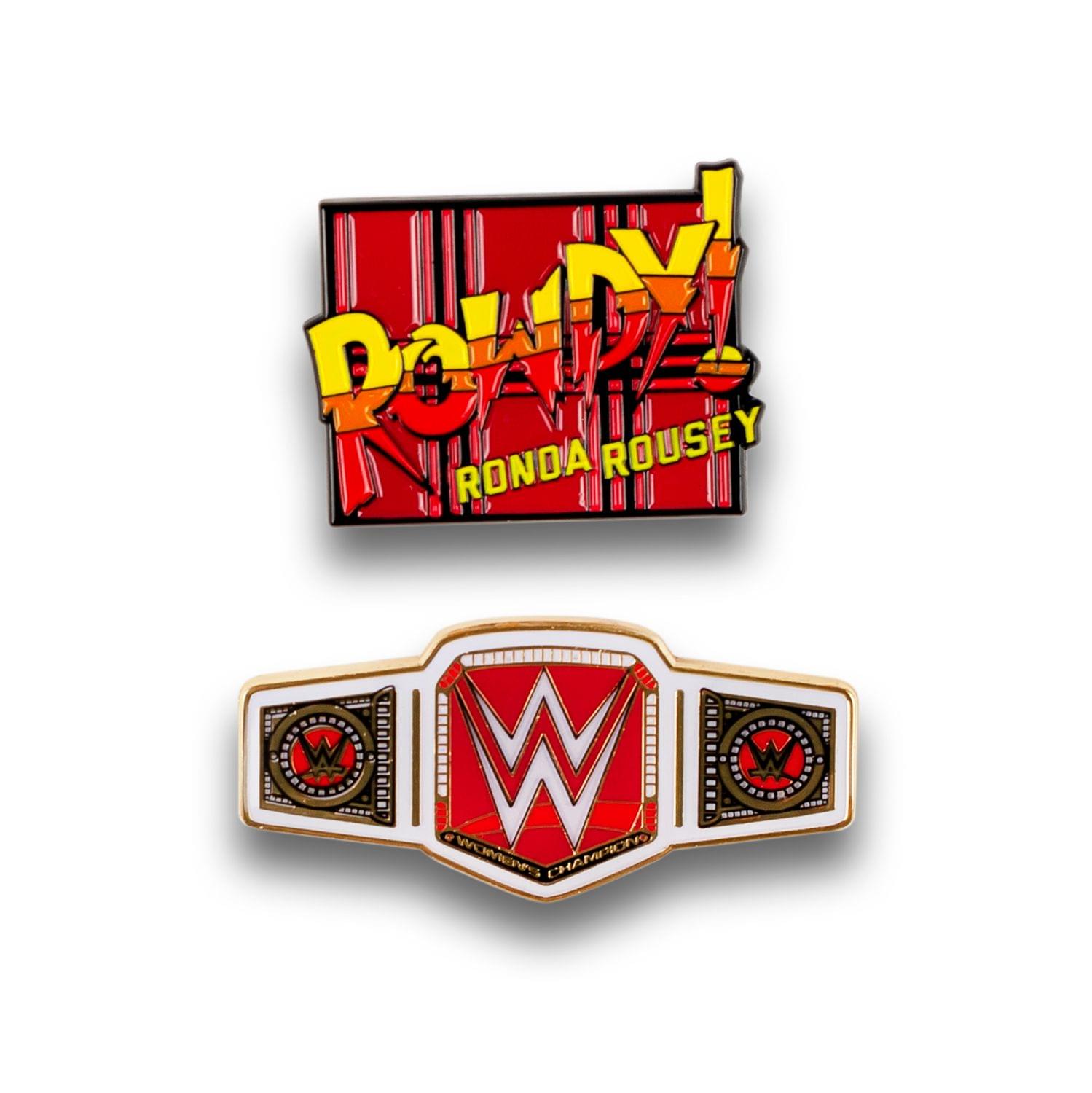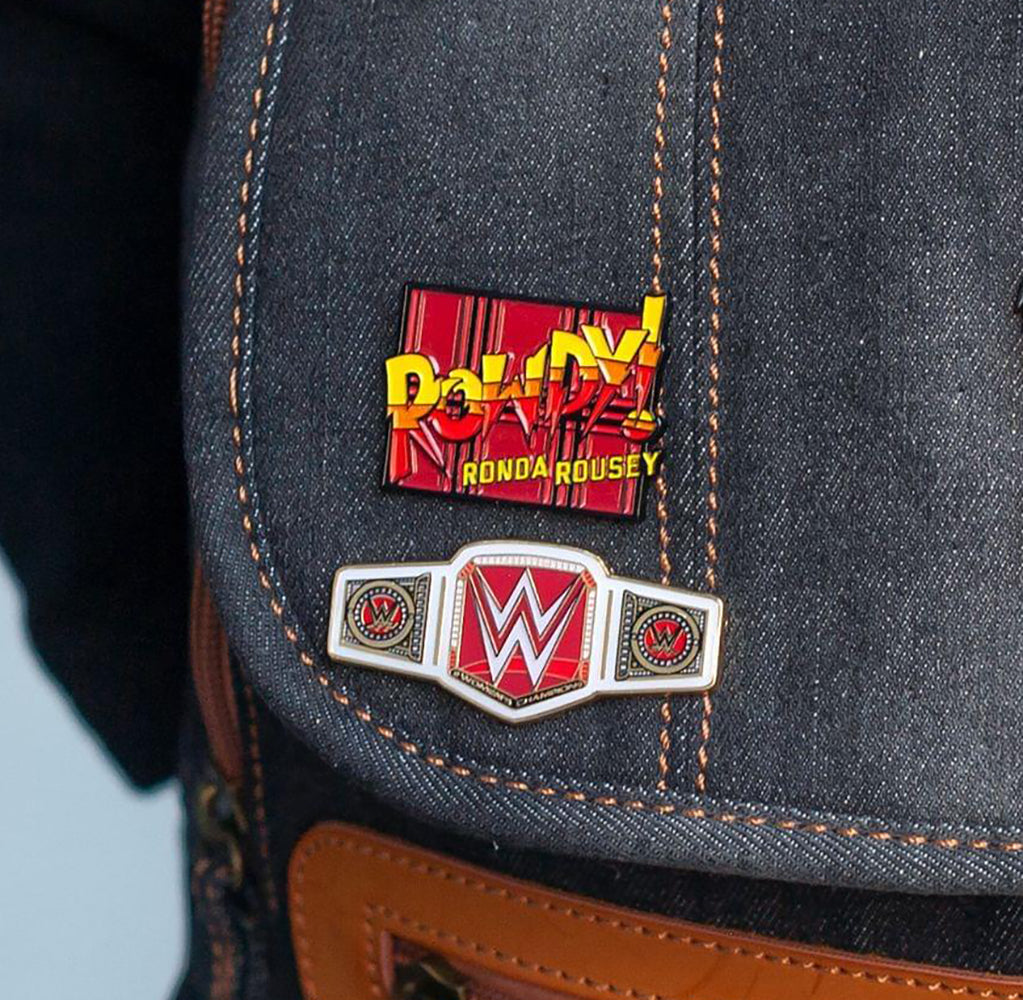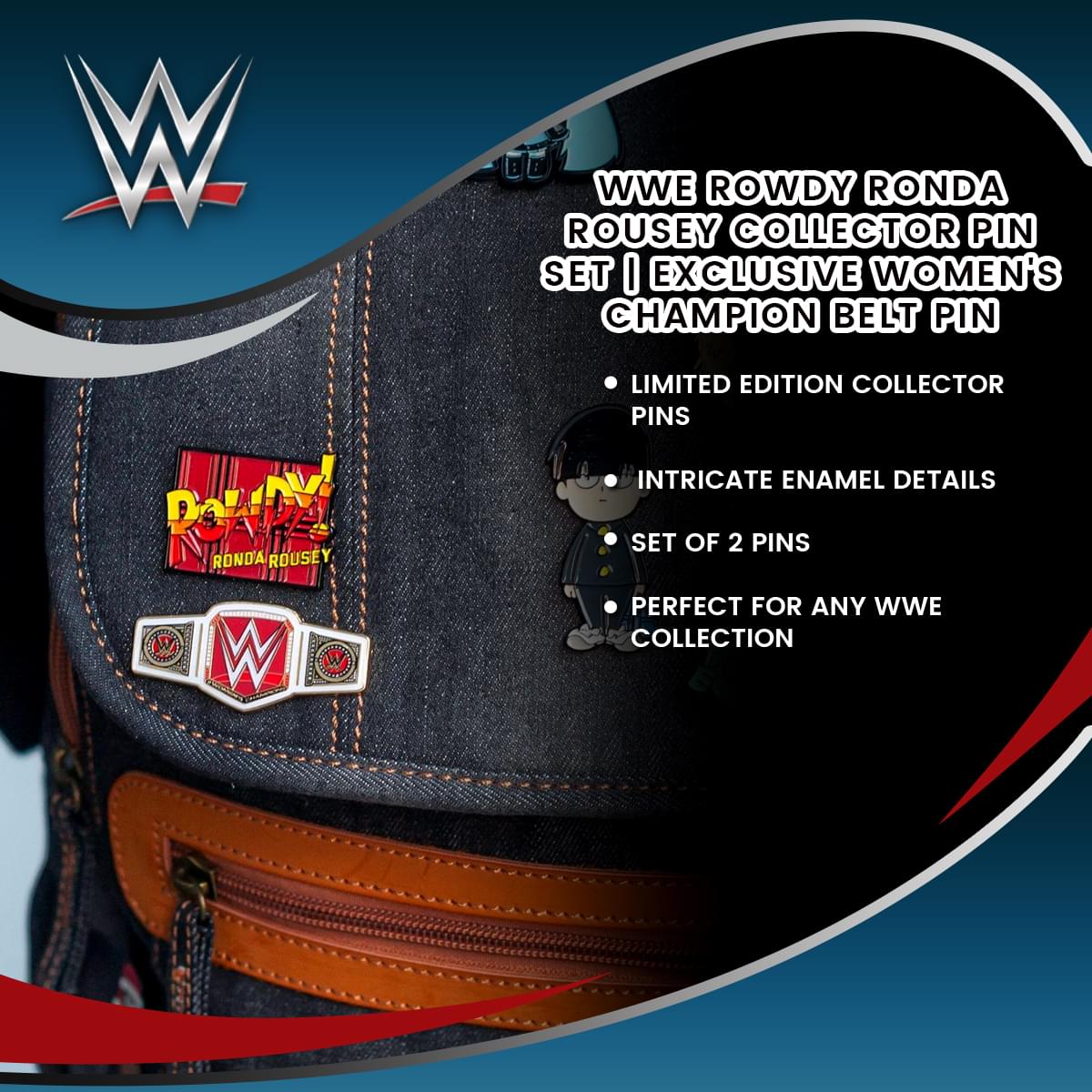 WWE Rowdy Ronda Rousey Collector Pin Set | Exclusive Women's Champion Belt Pin
GET ROWDY: Ronda Rousey is one of the toughest fighters in the WWE! With her recent debut into the ring, she has quickly proven her toughness by claiming the WWE Women's Championship title!
THE WOMEN'S WORLD CHAMPION: The title of WWE Champion comes with a hefty and lustrous belt! As the WWE Women's Champion, Ronda Rousey's title belt is signified by this limited edition enamel pin.
COLLECTOR SET OF 2: This limited set of collector pins included the WWE Women's Championship belt and a callout pin featuring Ronda's logo lettered as: "Rowdy! Ronda Rousey"
RICH ENAMEL DETAILS: When it comes to the World Wrestling Entertainment every detail of each match needs to be perfect! The same kind of quality is placed into these enamel wrestling pins. Place these pins wit the rest of your WWE elite collectibles!
NYCC EXCLUSIVE: Initially released for the 2018 New York Comic Con, these WWE collector pins were limited to just 800 units. These officially licensed and highly collectible pins will make a perfect gift for any WWE enthusiast!
FIGHT LIKE A GIRL 
A UFC fighter turned WWE Superstar, Ronda Rousey is surely a force to be reckoned with. As she has climbed her way to the top of her WWE career, Ronda has obtained the title of WWE Women's Champion. Adorning the nickname, "Rowdy," Ronda Rousey has won over the adoration of her fans all over the world! Now her victories and her namesake have been embodied in these exclusive enamel pins! Fans of Rowdy Ronda Rousey will enjoy this pin set which includes her name and logo as well as her WWE Championship belt!
EXCLUSIVE & LIMITED 
Officially licensed and perfect for collections, these pins were originally released as a set at the 2018 New York Comic Con. Limited to just 800 sets, the Ronda Rousey pin set has become highly sought after and increasingly rare! Be sure to grab your set of these Rowdy Ronda Rousey collector pins before they are all taken!