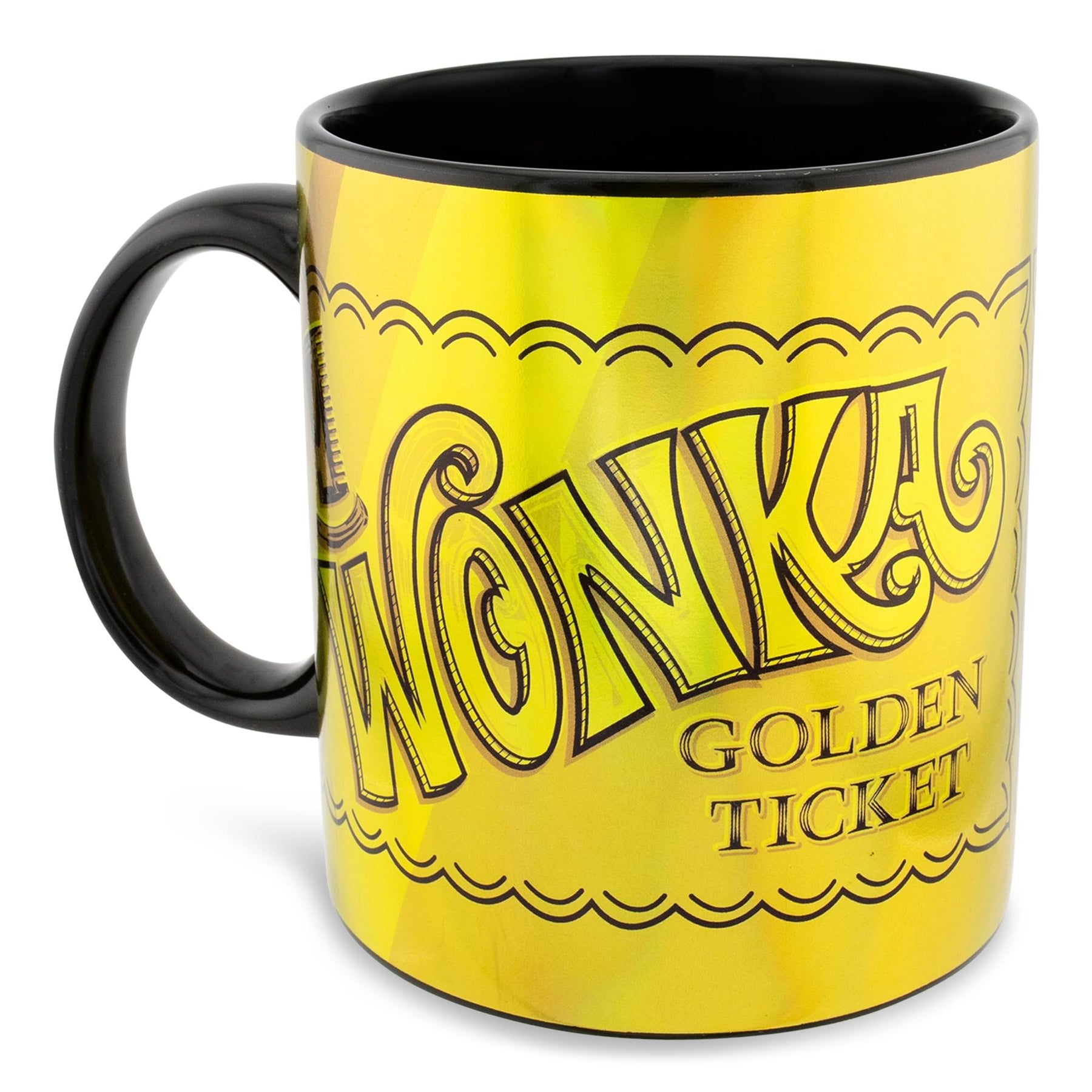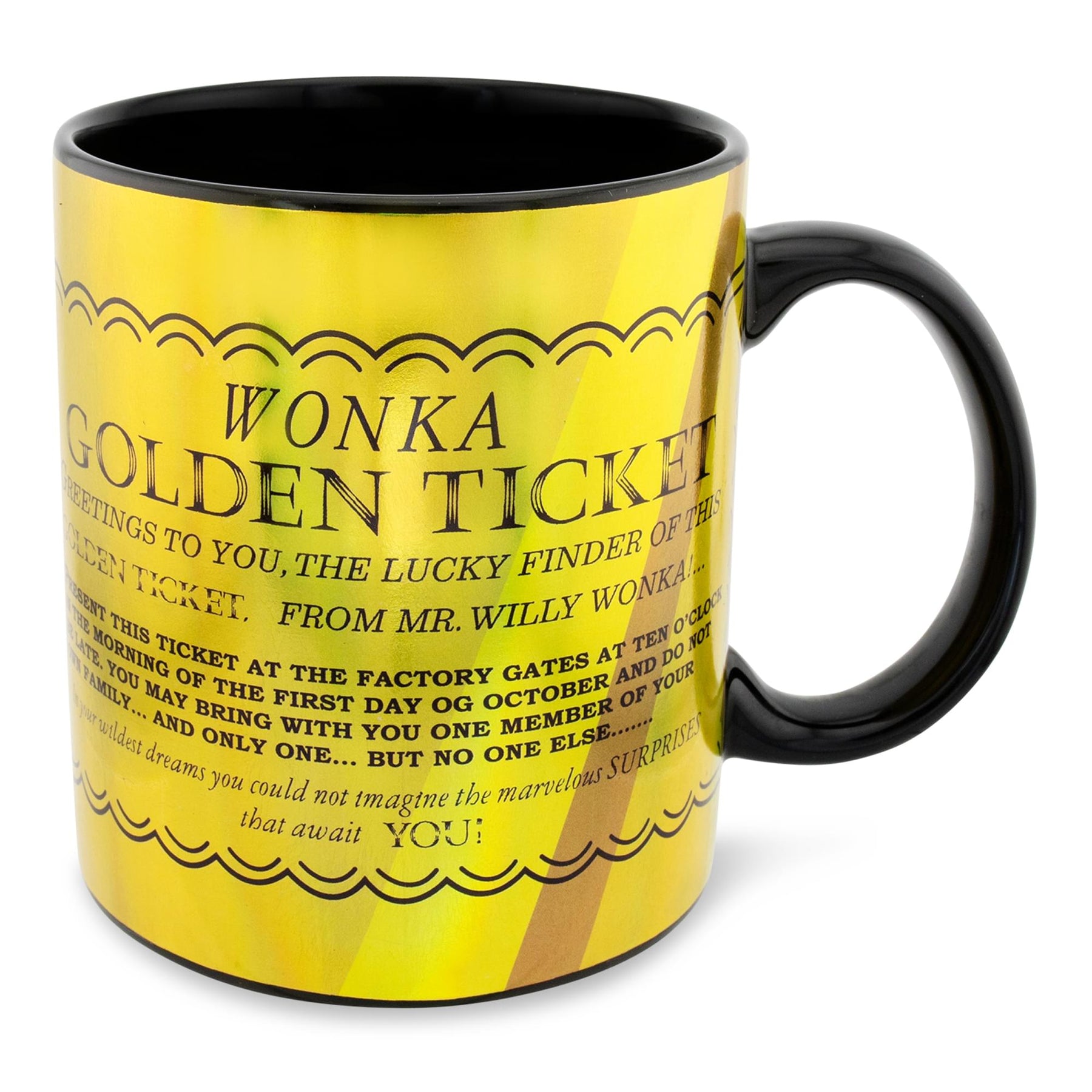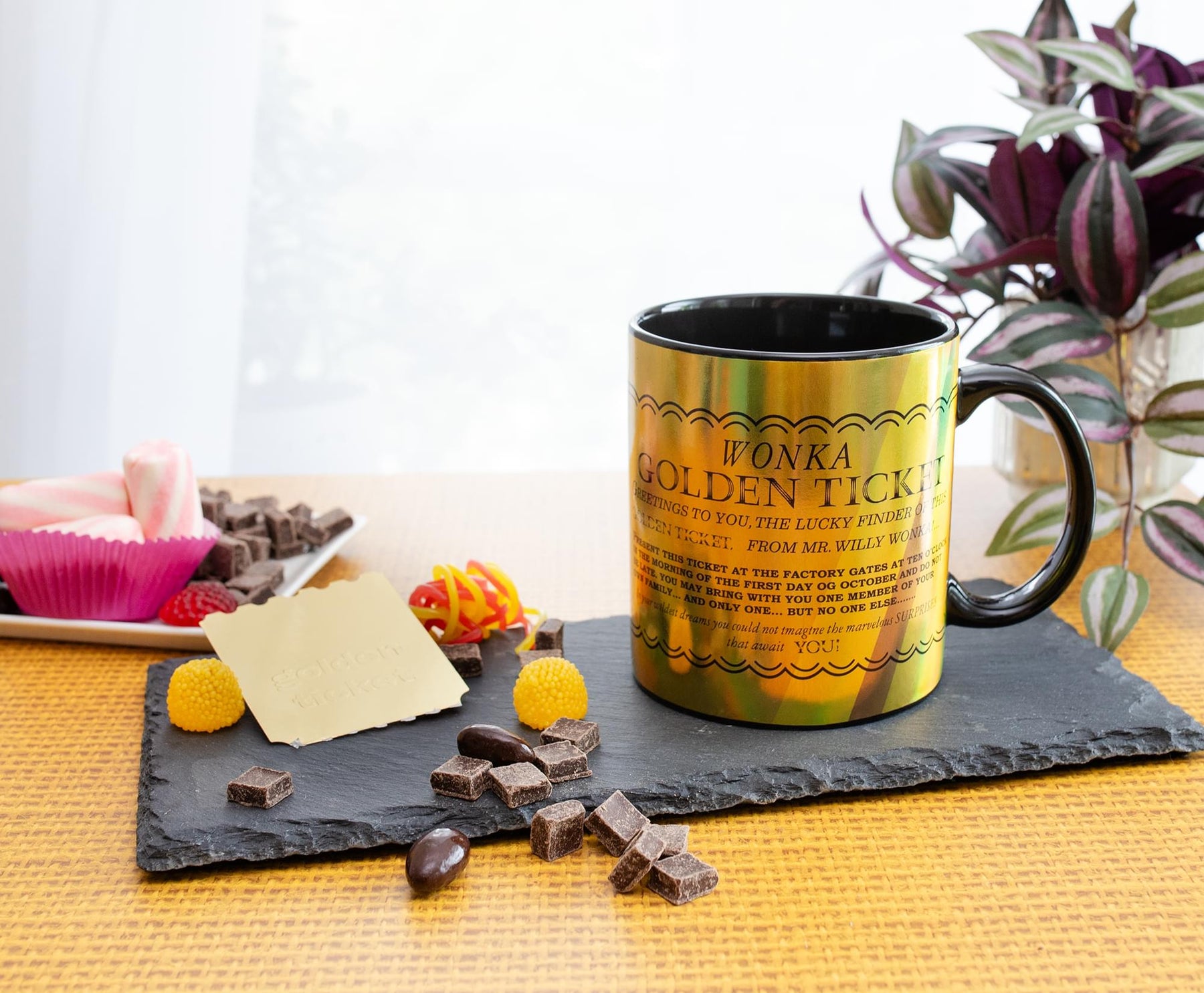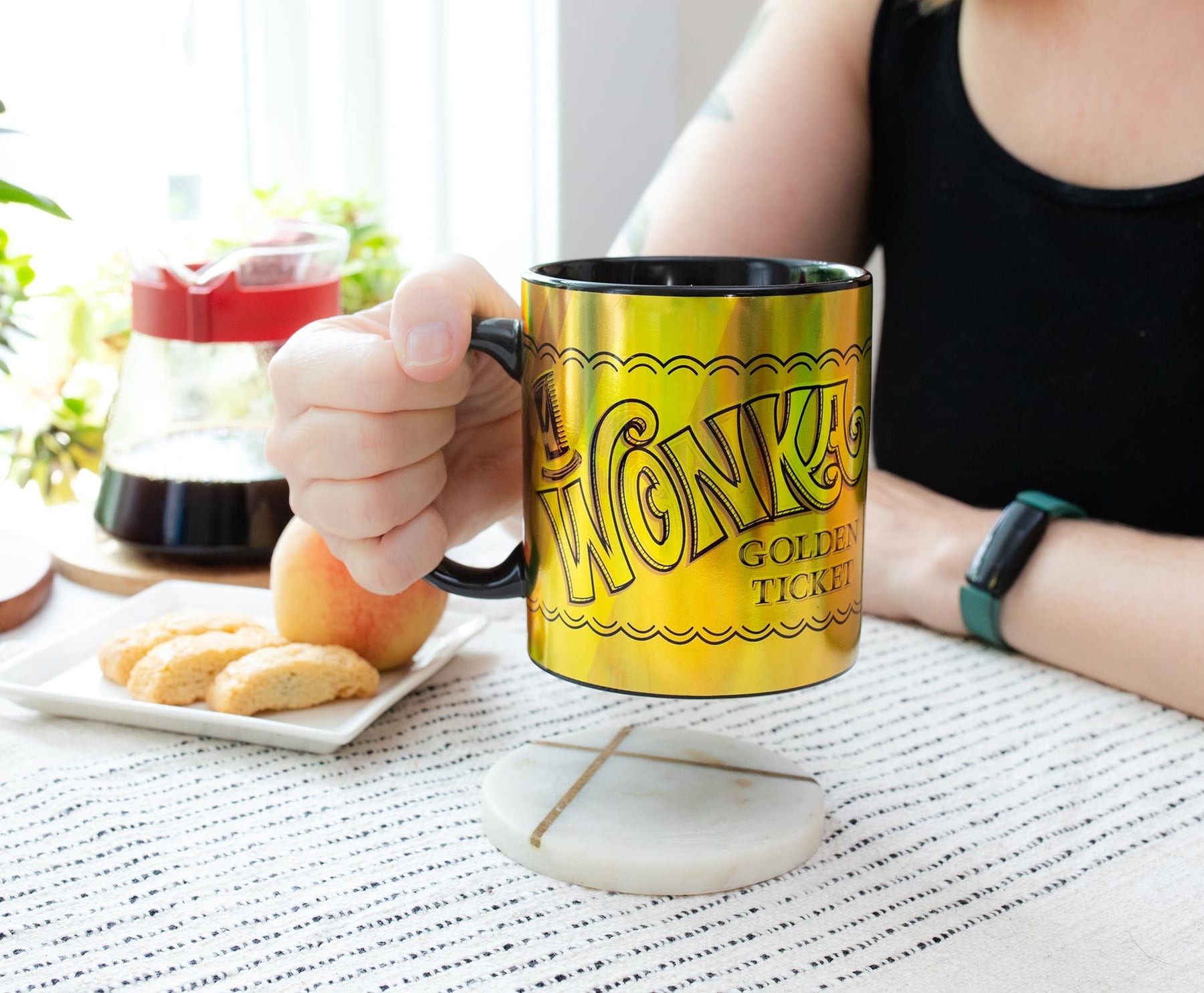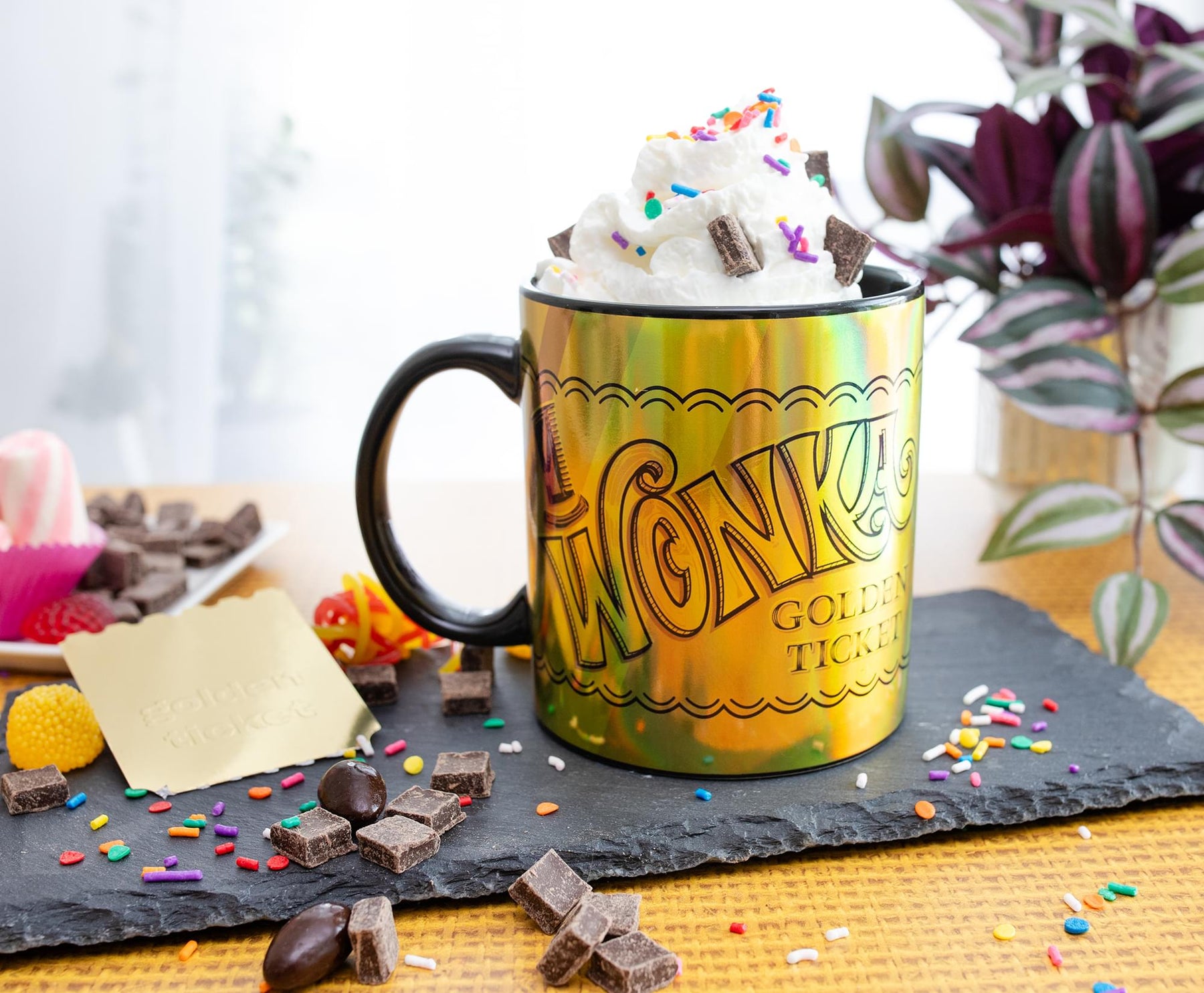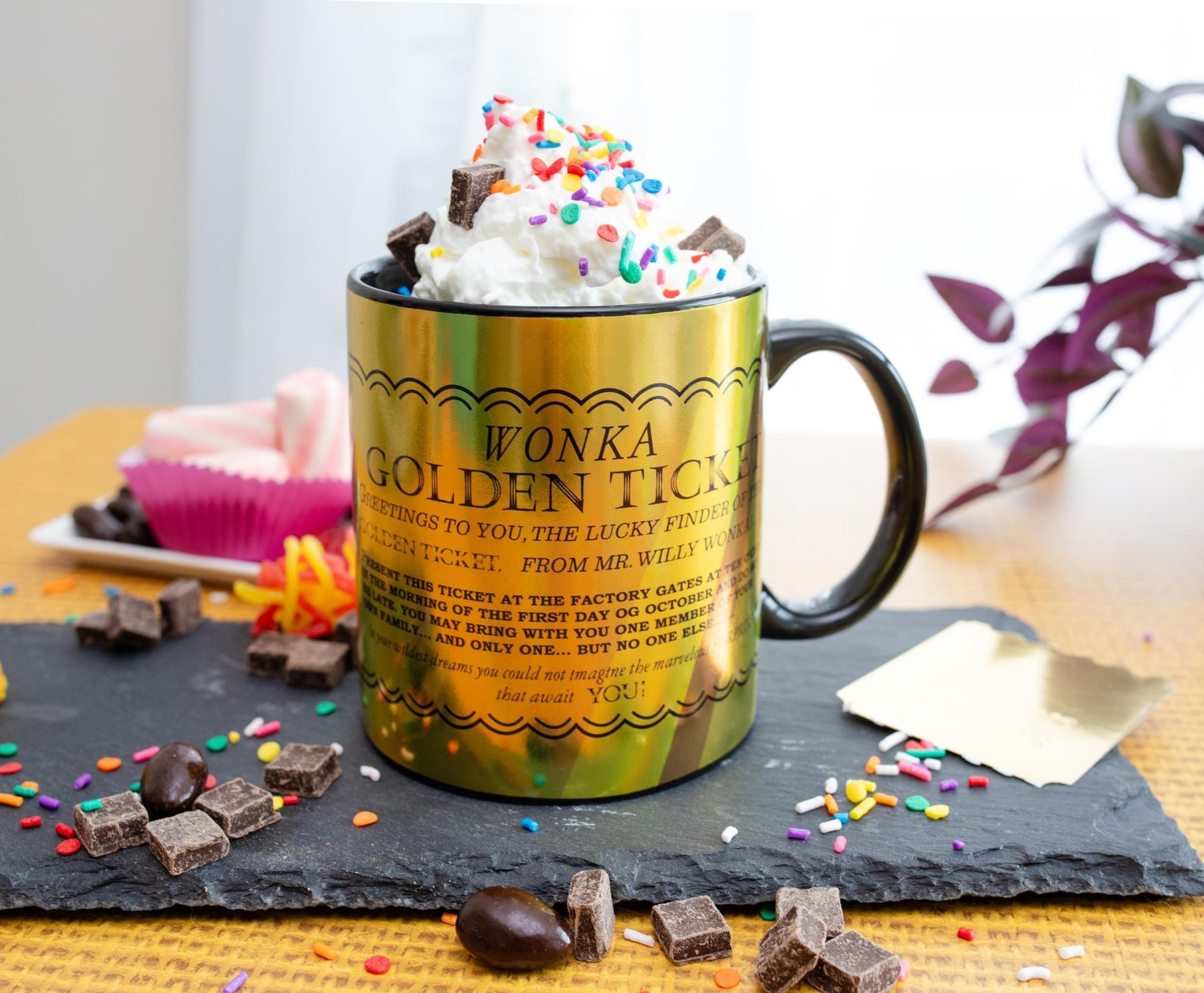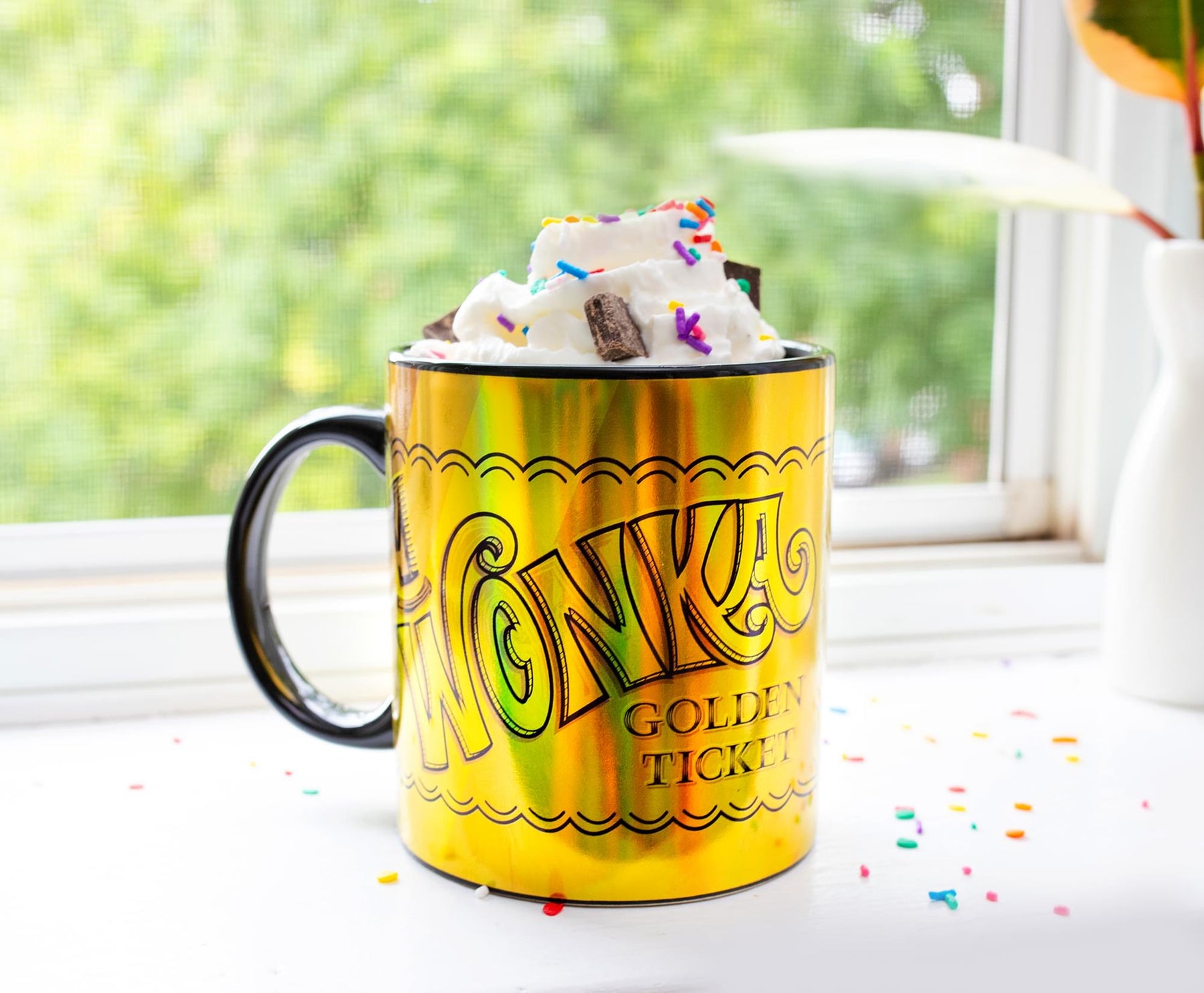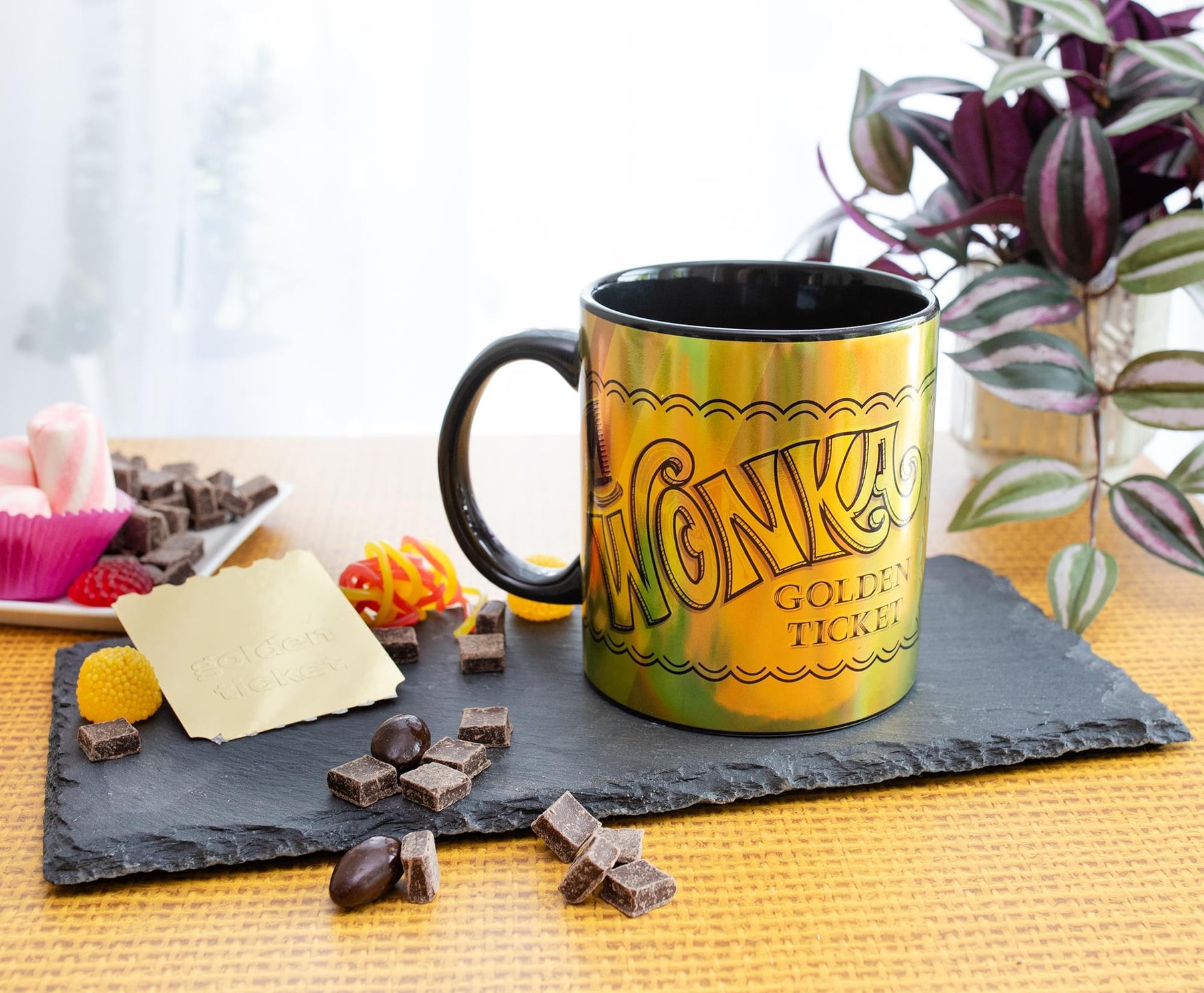 Willy Wonka Golden Ticket Ceramic Mug | Holds 20 Ounces
A GOLDEN WAY TO START YOUR DAY: Prepare to be immersed in a world of pure imagination with this exclusive Willy Wonka coffee mug. As the lucky finder of this cup, all your wildest dreams are sure to come true.
STYLE THAT'S SWEETER THAN CHOCOLATE: You won't have to unwrap hundreds of Wonka Bars to score this treasured Golden Ticket. Shrouded in a shiny golden design, this coffee mug resembles the coveted prize to tour Willy Wonka's chocolate factory.
SHARE A SIP WITH AN OOMPA LOOMPA: Wash down your favorite candy with something refreshing. This large mug is generously sized, holding approximately 20 ounces of your preferred hot or cold beverage of choice.
GOLDEN QUALITY: Like an Everlasting Gobstopper, this durable BPA-free ceramic mug is made for long-lasting use to accompany all of life's sweet adventures. Easy to maintain, it's safe for microwave and top-rack dishwasher.
OFFICIAL WILLY WONKA COLLECTIBLE: A golden opportunity awaits with this officially licensed coffee mug inspired by the dreamer or dreams, Willy Wonka. Enjoy your next fantastical beverage in a world of imagination.
A SIP IN A WORLD OF PURE IMAGINATION
Explore a world where dreams come true with this exclusive coffee mug inspired by Willy Wonka & the Chocolate Factory.
From Lickable Wallpaper to Everlasting Gobstoppers, Willy Wonka is known to have created some of the world's most delicious and coveted candy. Now you're one step closer to discovering how it's all made, courtesy of this "Golden Ticket" mug. Looking stunning in this golden design, this coffee mug recreates the look of one of Wonka's five winning tickets.
Enjoy your exclusive tour of Willy Wonka's chocolate factory while enjoying your favorite beverage.
SCRUMPDIDDLYUMPTIOUS DRINKWARE
From admiring Wonka's chocolate river to gawking at golden goose eggs, this durable BPA-free ceramic mug will get you through all your fantastical factory tour adventures. Whether you're perking up with a cool sip of Fizzy Lifting Drink or relaxing with your favorite hot brew, this large mug promises to make every drink a magical and refreshing experience.
Brew up some marvelous surprises in your day with officially licensed drinkware based on Willy Wonka & the Chocolate Factory.
CARE INSTRUCTIONS
Easy care
Top-rack dishwasher safe
Microwave safe