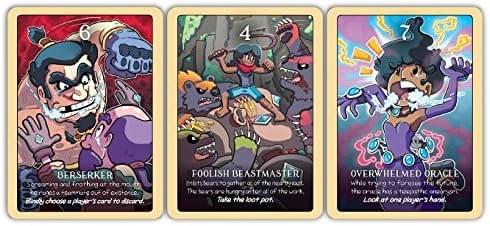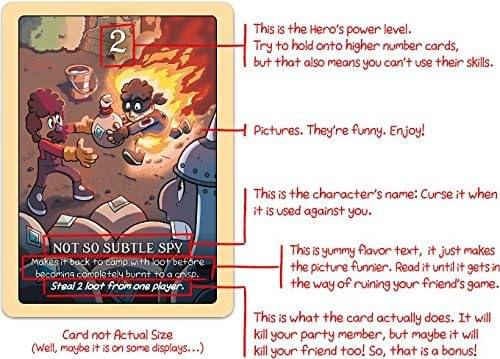 Venture Party - A Fast & Funny Card Game for Unlucky Heroes
VENTURE PARTY: Discard your unlucky heroes to get the loot!
INCLUDES: 40 Cards, 1 Cardboard Loot Pot, 52 Loot Coins, 1 Rule Book and Poster, 7 Reference Sheets, 1 Velvet Bag, 16 Expansion Cards, 1 Gold Death Coin
MAKE IT A GAME NIGHT: For 3-7 players ages 13 and up. 10-20 minute playtime.
It's a Numbers Game! Every card represents a doomed adventurer grabbing the most money for you in an epic fantasy dungeon! Higher numbered cards contain crazier effects that might help you win, while lower numbers are more common. Use the reference sheet to see what cards are still left in play as they're being played. Wait until it grows by crazy proportions to snatch all of the gold! But don't gamble it all away! The combined money you find and the remaining total score of the characters in your hand wins the game!
Read All About It on Our Blog
Trending Geek