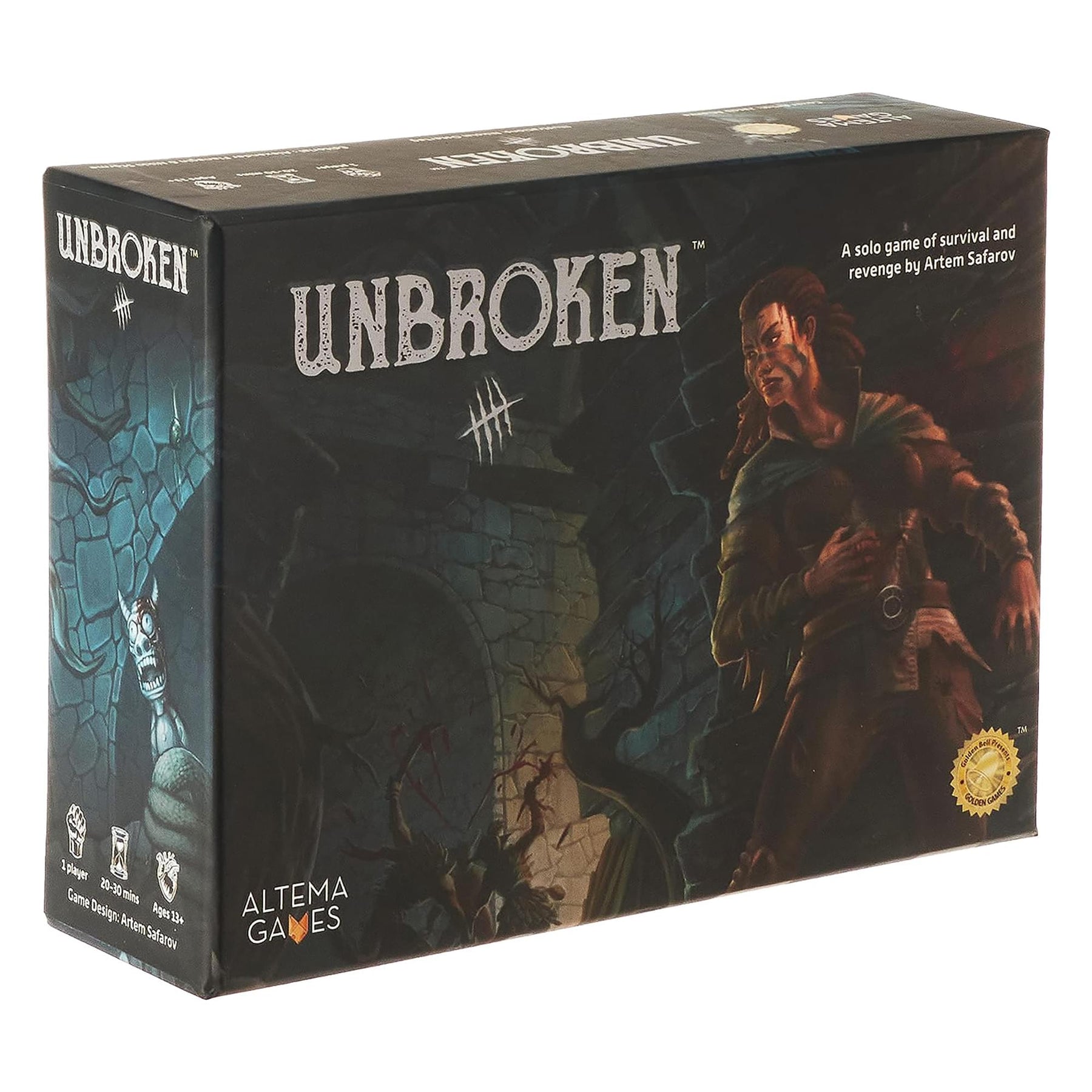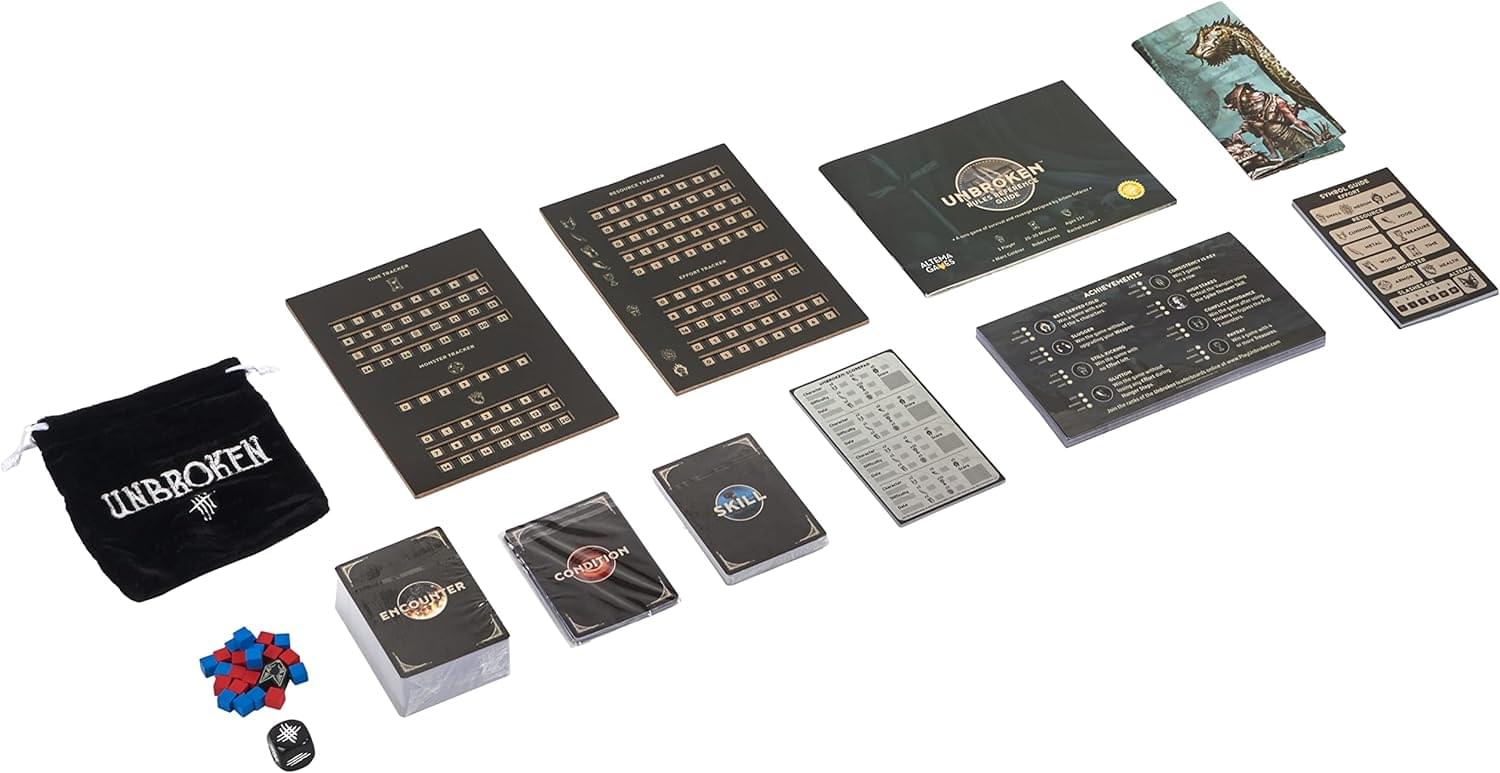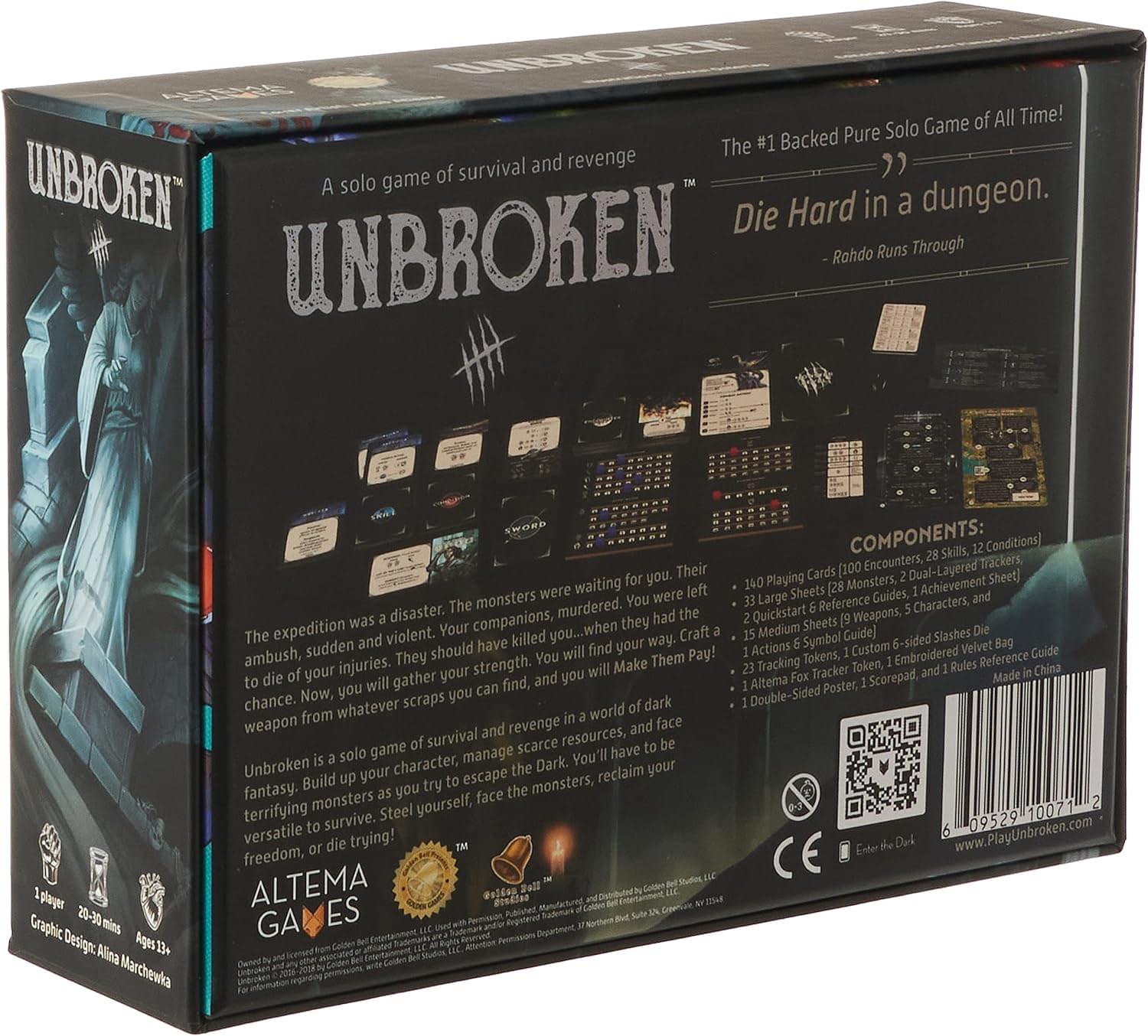 Unbroken - A Solo Card Game of Survival and Revenge
UNBROKEN: Welcome to the DARK... before you can escape, you'll need to get through every monster standing in your way!
CHALLENGING SOLO EXPERIENCE: Unbroken is a solo card game that is quick to set up and play but one that will produce a tense challenging experience.
MAKE IT A GAME NIGHT: For 1 player ages 13 and up. 10-20 minute playtime.
A Fantasy Roguelike Tabletop Game! Unbroken's a one-player-only award-winning tabletop game. It won Tentaccolade's 2018 Best Game and was nominated for 2018 Best Campaign Video, and additionally, it's 2019 SXSW Gamer's Voice Tabletop Game of the Year nominated tabletop game! A quick (20-30 min), tense, and unforgiving solo game. The expedition was a disaster... you are a sole survivor in a dark fantasy dungeon. Your comrades have been slaughtered in a deadly ambush. You're all alone. You want nothing more to escape... aside for your thirst for vengeance. Survive four deadly levels of exploration and combat to make it out of the caverns alive.
Read All About It on Our Blog
Trending Geek