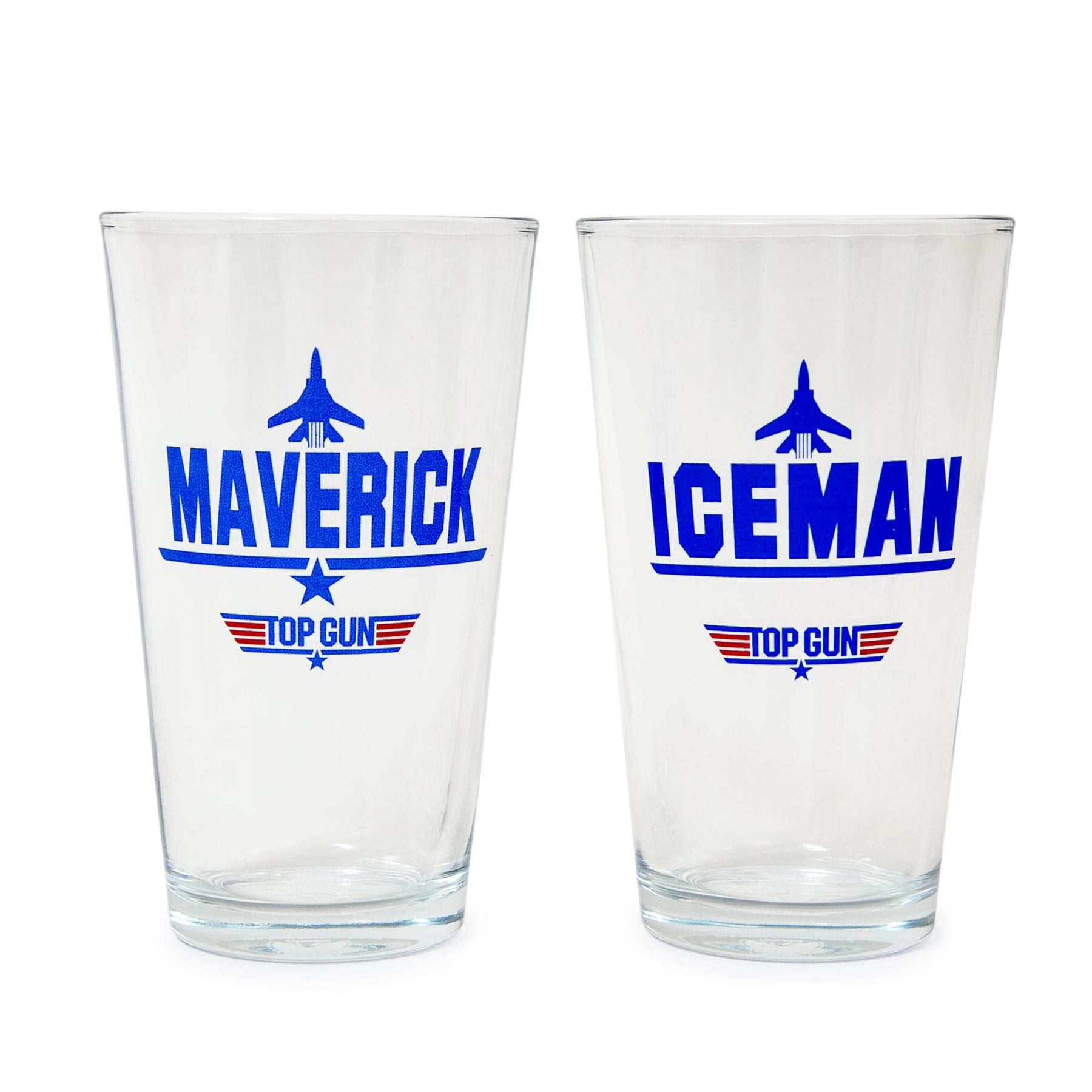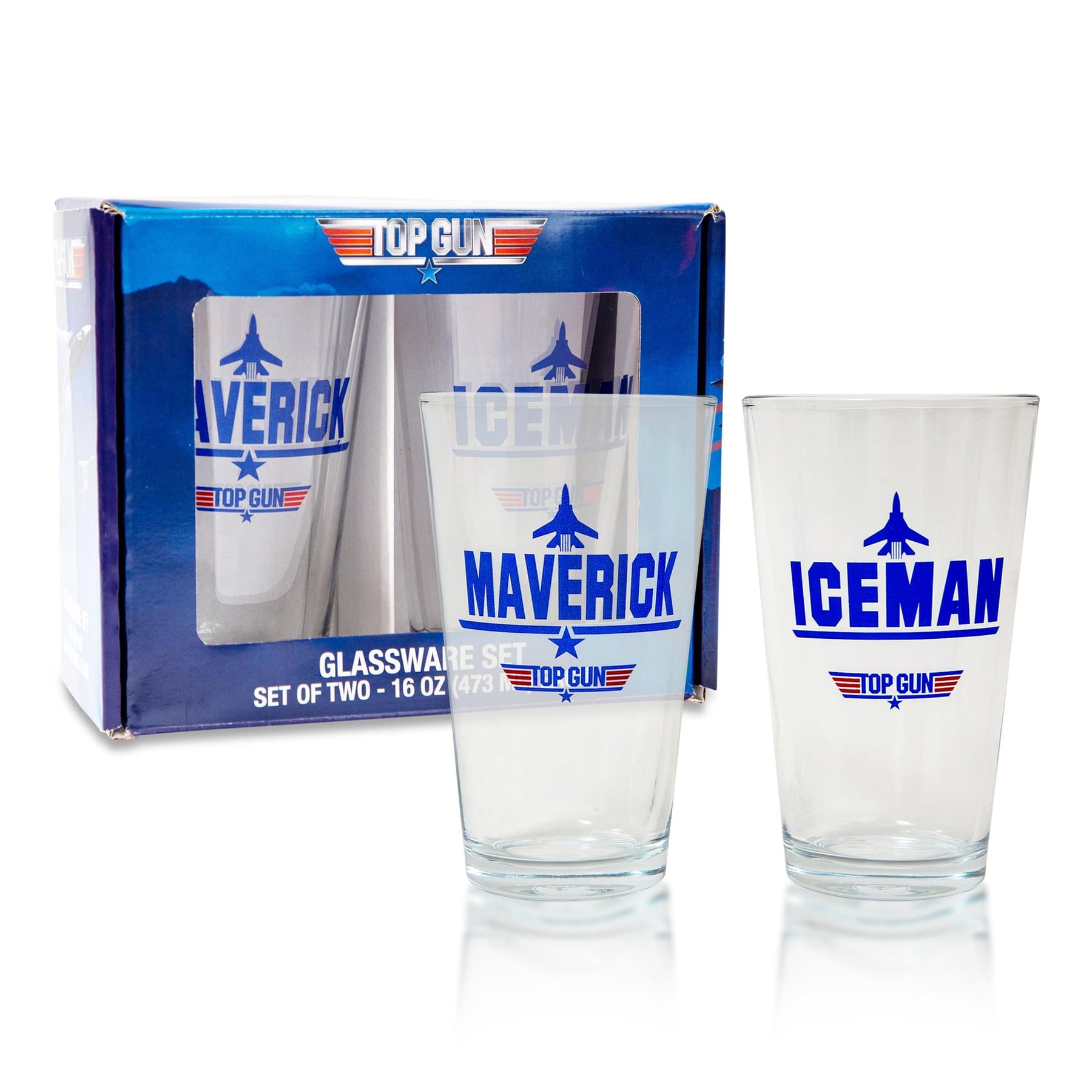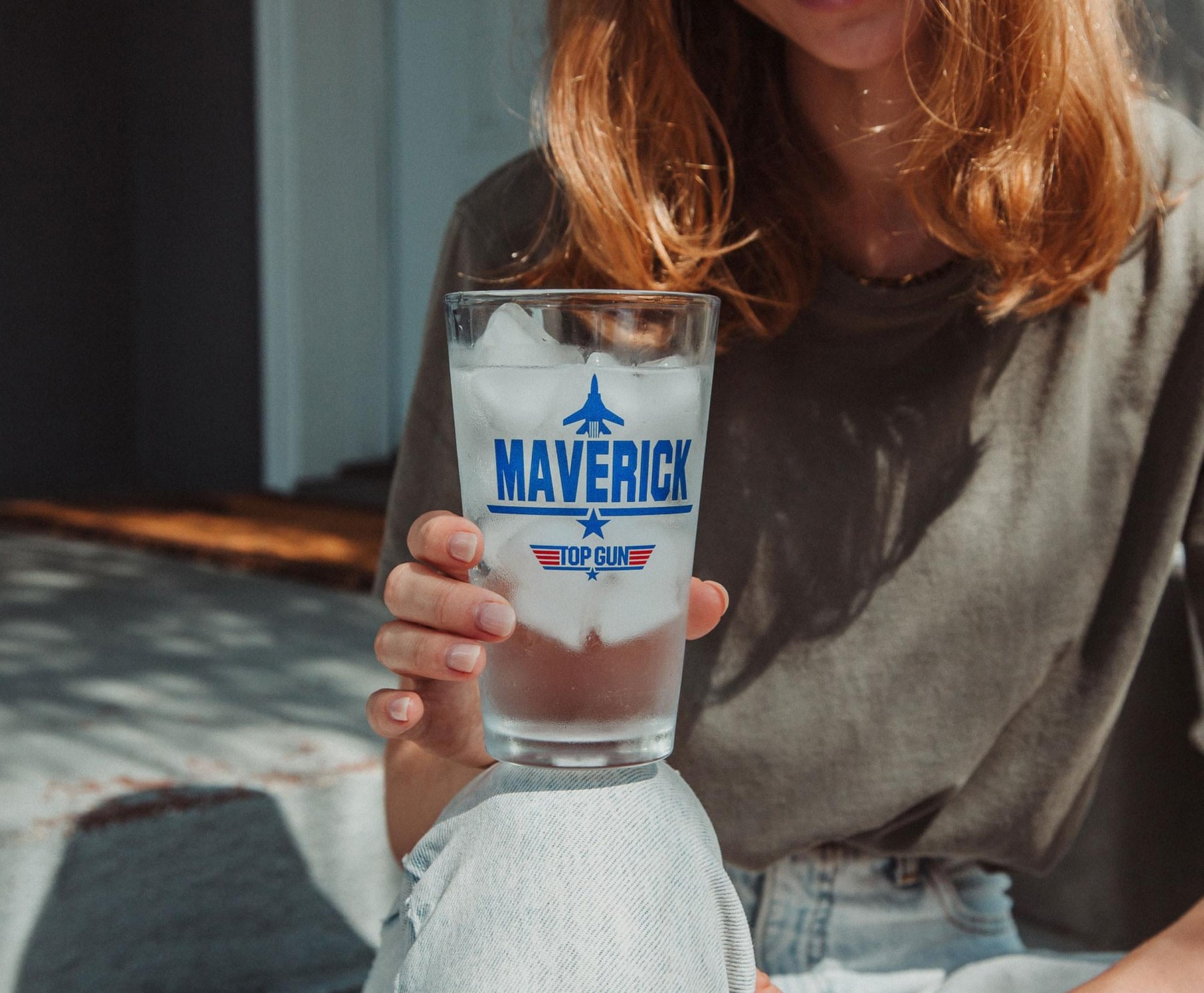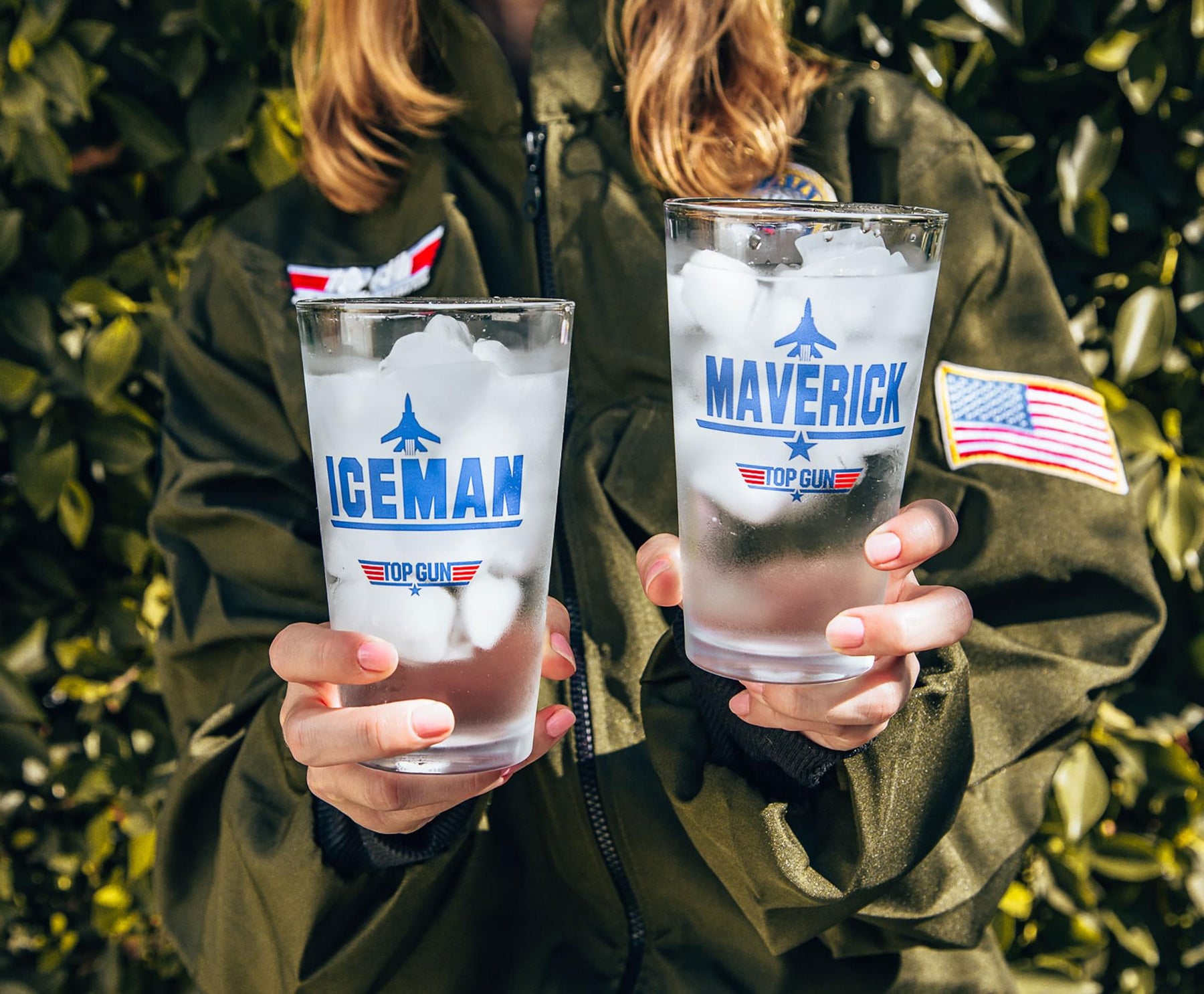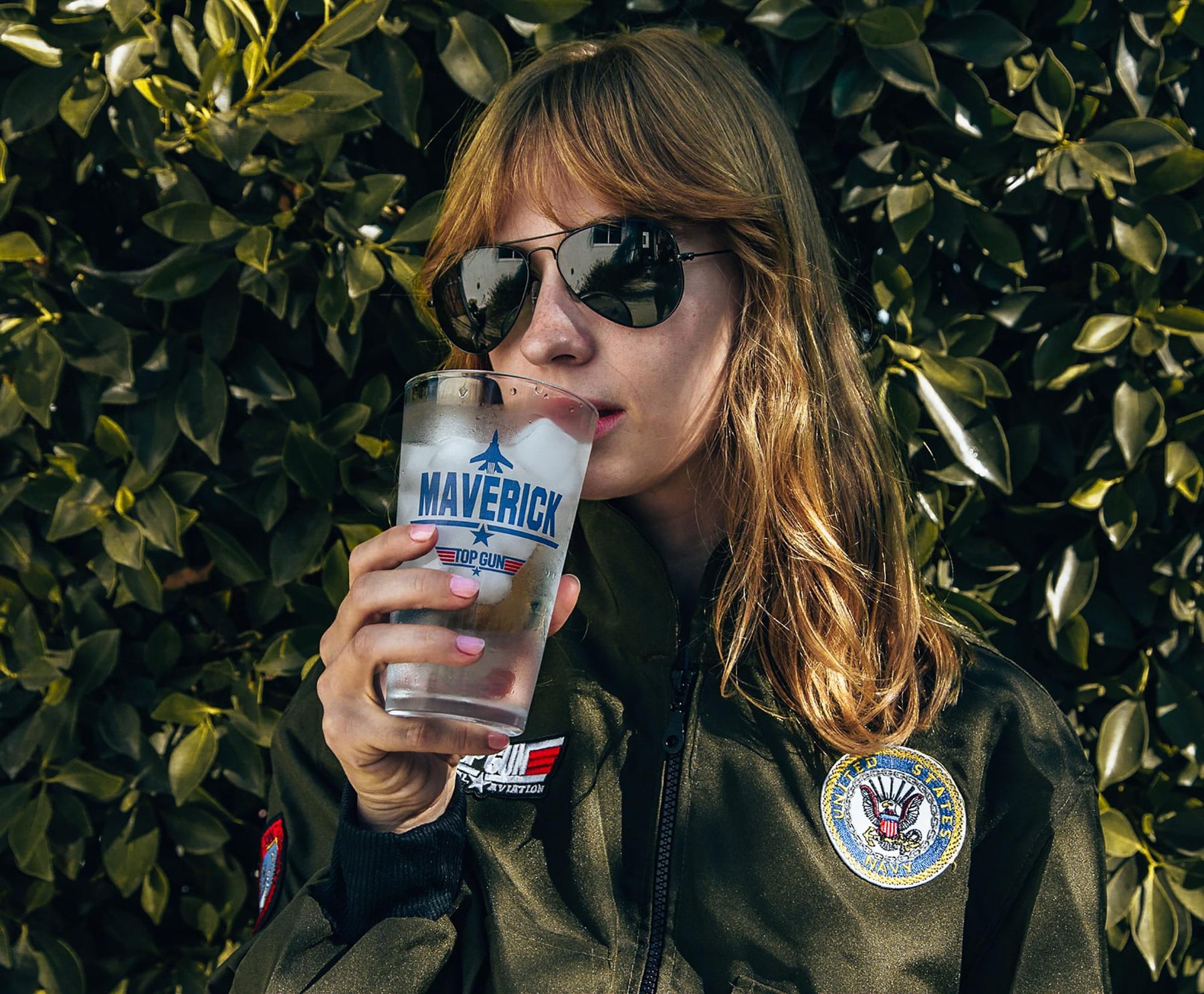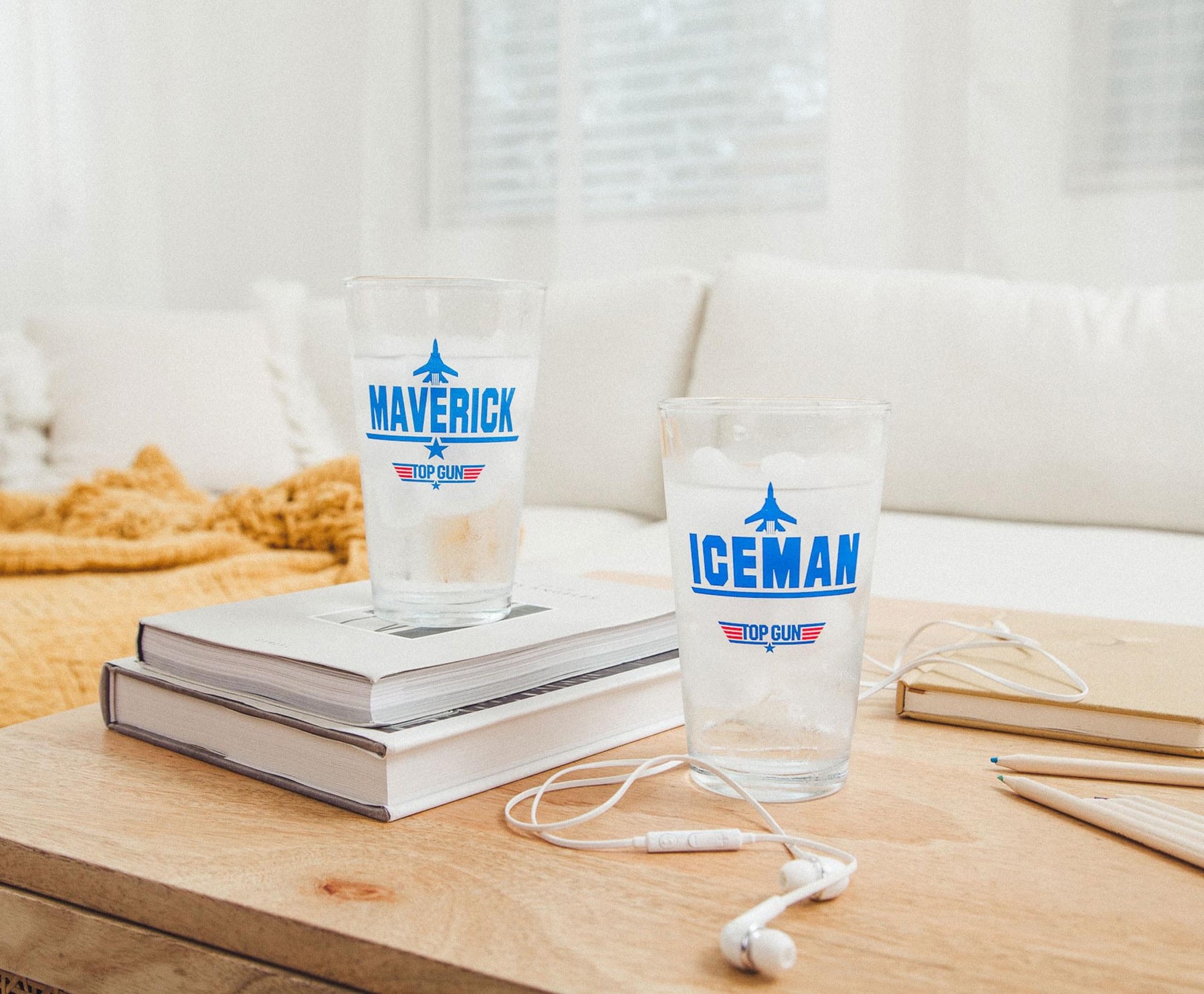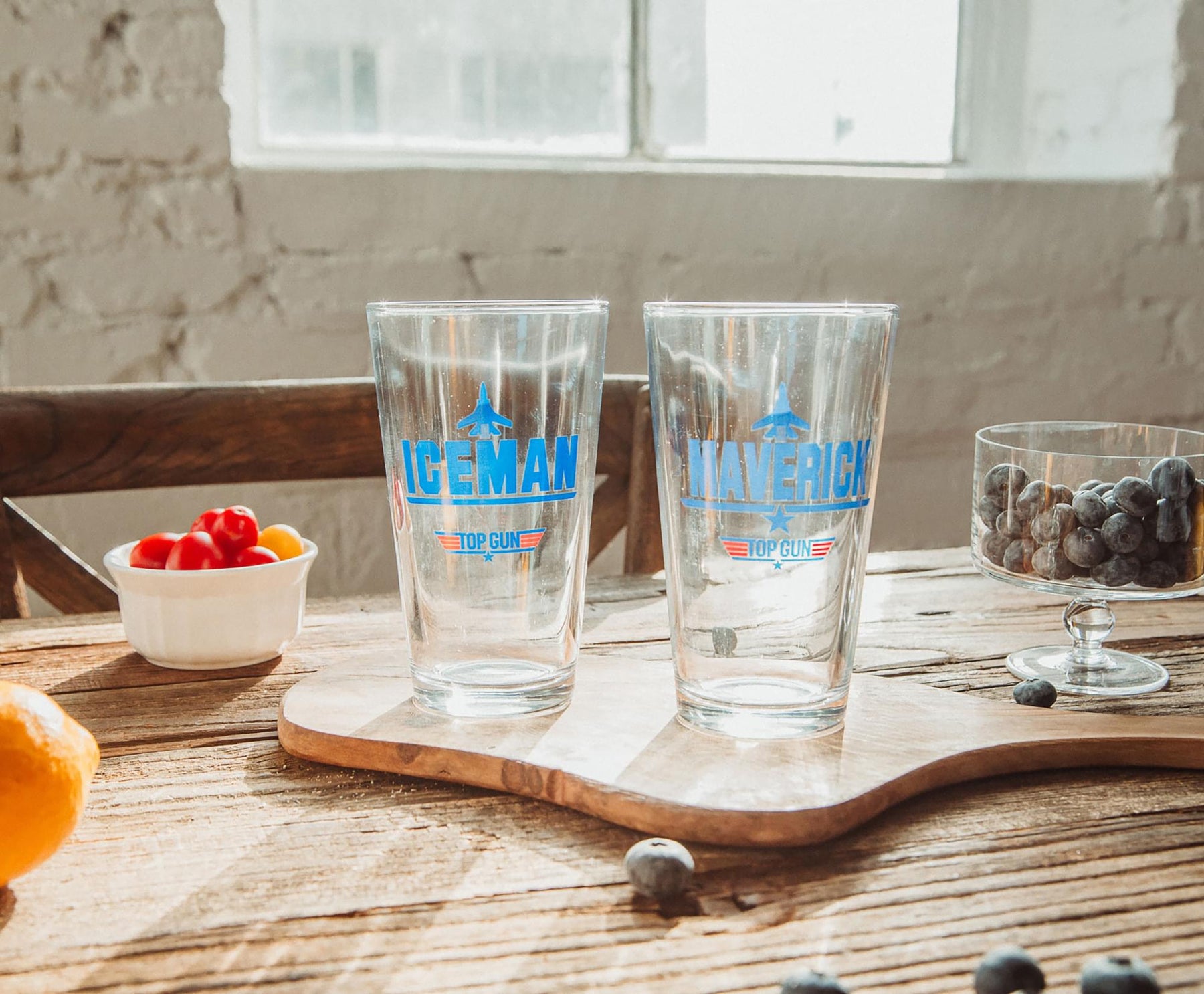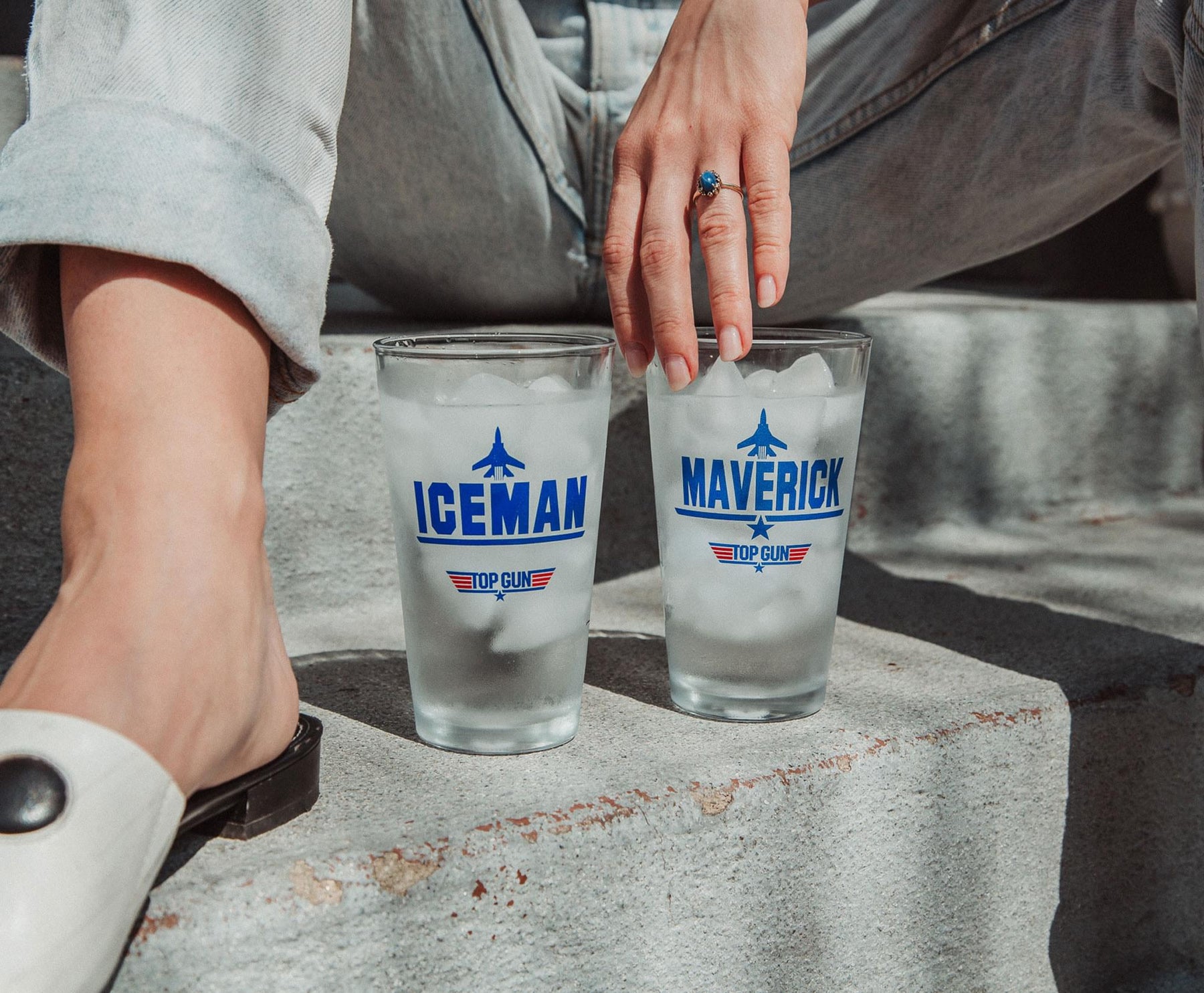 Top Gun Maverick and Iceman 20-Ounce Pint Glasses | Set of 2
FEEL THE NEED FOR SPEED: Slip into the danger zone with this exclusive pint glass set inspired by the '80s classic film Top Gun. Perfect for when you want to share the celebration of a mission well done with your wingman.
STAY COLD AS ICE: You'll be ready for action with these pint glasses in place on deck. The sleek design features the classic Top Gun emblem on the front, alongside the call signs "Maverick" and "Iceman," complete with a plane in flight.
SHARE A DRINK WITH YOUR WINGMAN: Your permission to refresh is granted. Each generously holds up to 20 ounces of your preferred hot or cold beverage. Just what you need for enjoying a refreshment on base, on maneuvers, and everywhere in between.
MADE OF STRONGER STUFF: These BPA-free pint glasses are made for long-lasting use to accompany all of your action-packed adventures. Hand-wash only. Not suitable for microwave or dishwasher, unless you want them to lose that lovin' feeling.
OFFICIAL TOP GUN COLLECTIBLE: Take flight with this officially licensed pint glass set directly from the flight deck of Top Gun. When you're looking to get your thrills, fill up with your faves and toast the one who pushes you to be the best.
FOR WHEN YOU FEEL THE NEED FOR SPEED
Push the envelope with this exclusive pint glass set inspired by the aviators of Top Gun.
Two of the Navy's top aviators, Pete "Maverick" Mitchell and Tom 'Iceman' Kazansky, are being celebrated on this set of matching pint glasses. Be prepared to kick into high-hypersonic speed with a little inspiration from these elite fighter pilots. You'll be taking flight with these glassed that have all the sleekness of a Navy fighter jet. The iconic Top Gun logo alongside a fighter jet are emblazoned on each cool cup, next to the call signs of the two rivals "Maverick" and "Iceman."
ENJOY THE THRILLING SIDE OF LIFE OVER A PINT
Whether you're swapping war stories or placing wagers on your next competition, you'll be ready to take on anything with these pint glasses in hand. The BPA-free construction will get through all of your missions unscathed.
Toast the best of the best with this officially licensed Top Gun drinkware.
CARE INSTRUCTIONS
Hand wash only
Not dishwasher safe
Not microwave safe