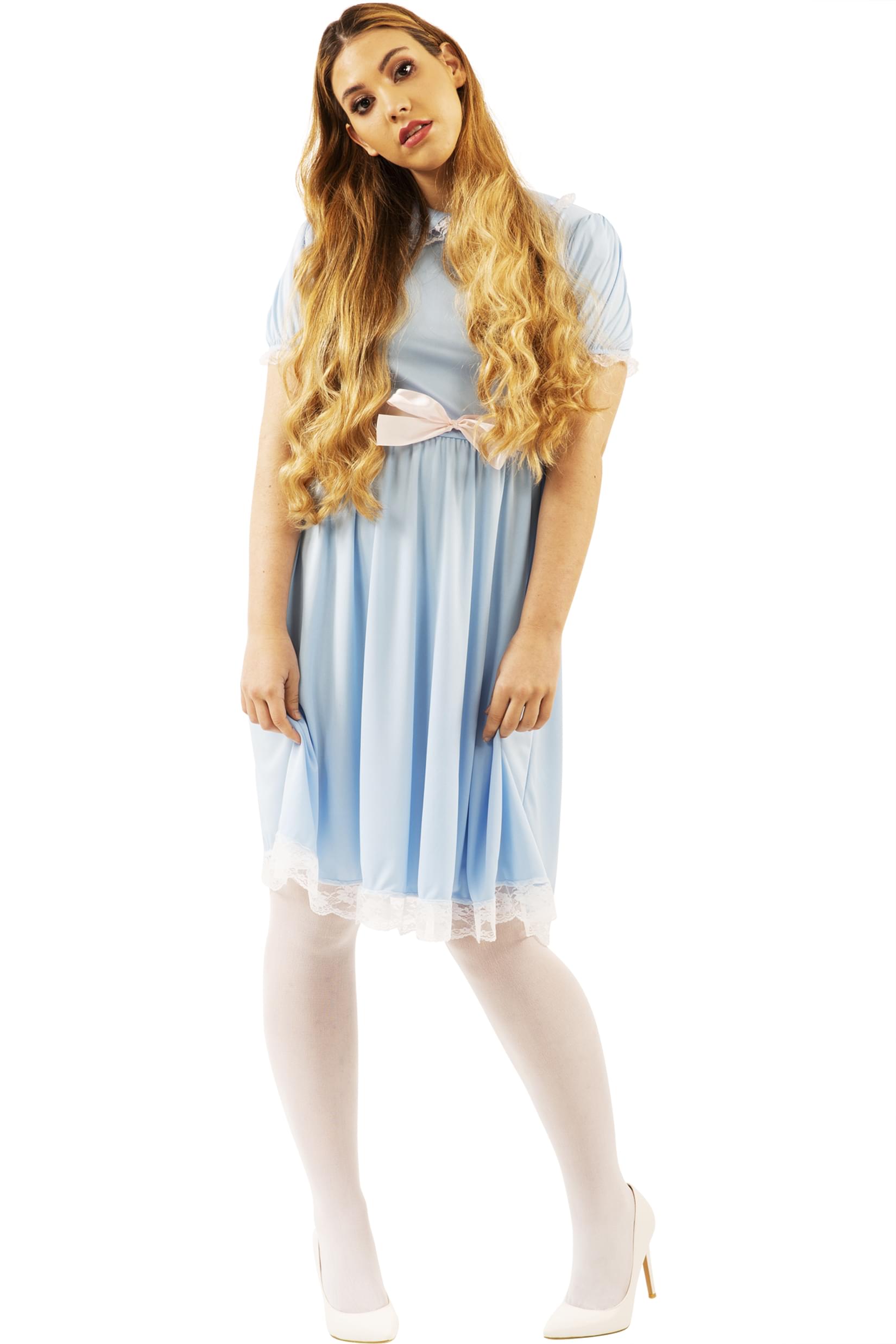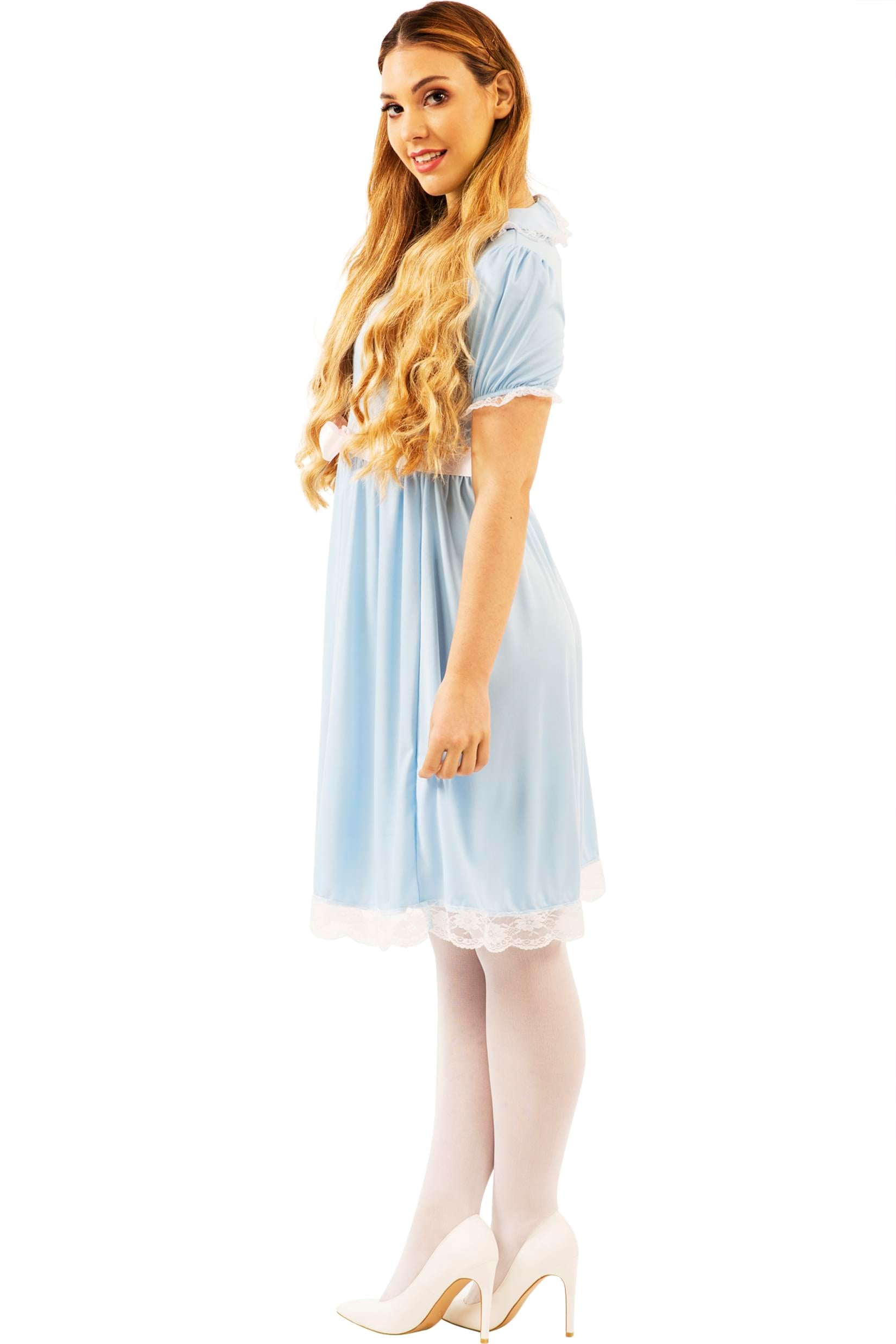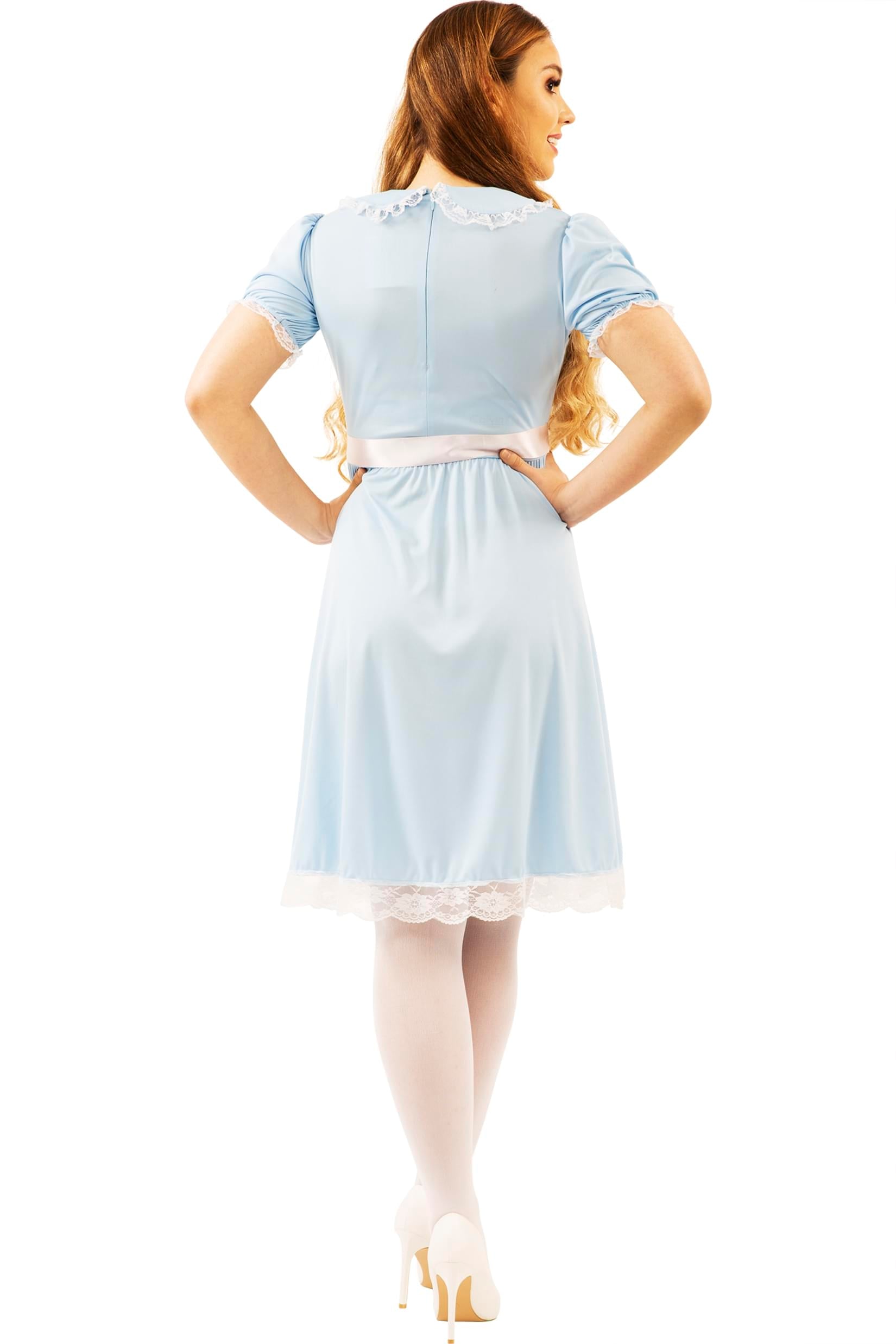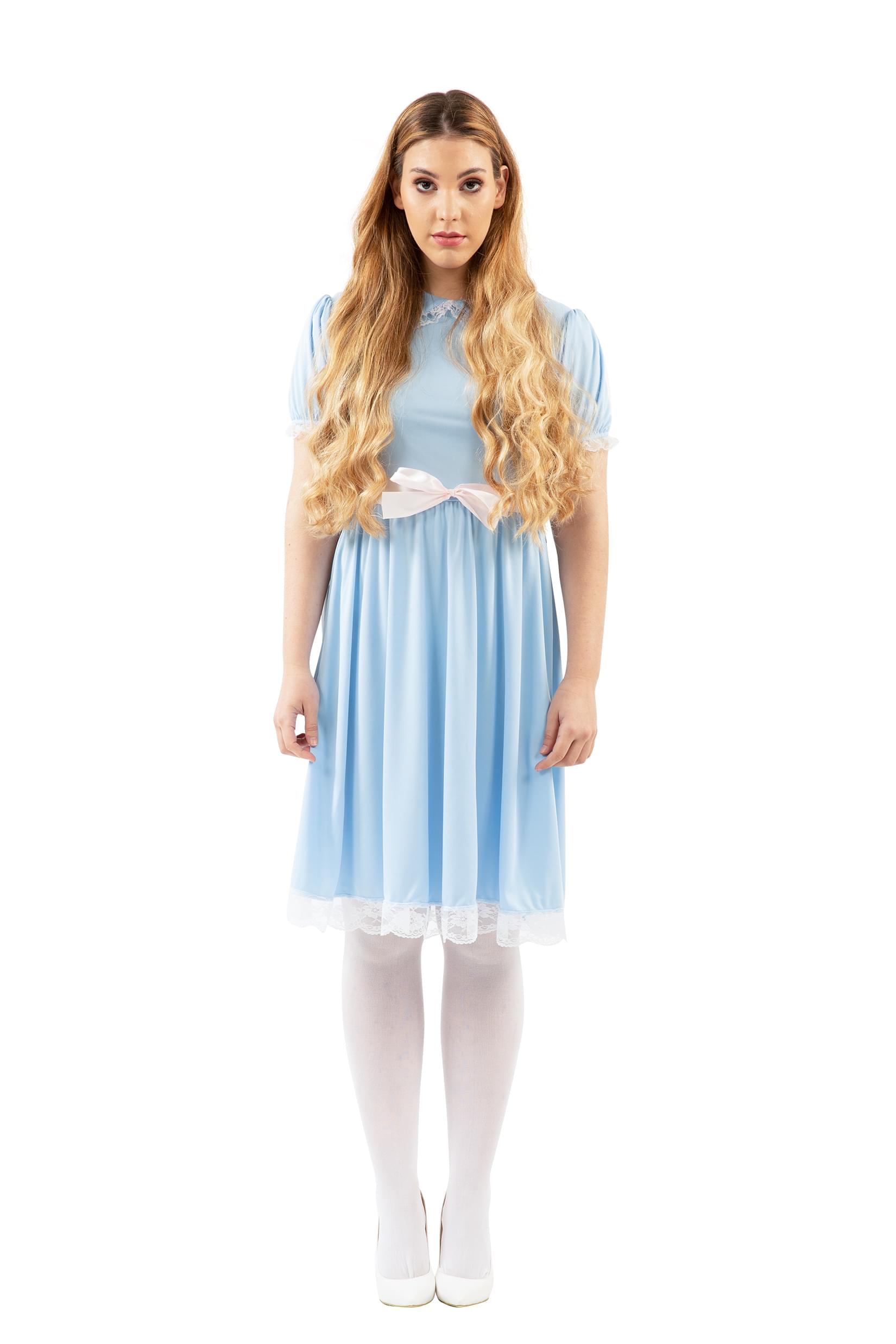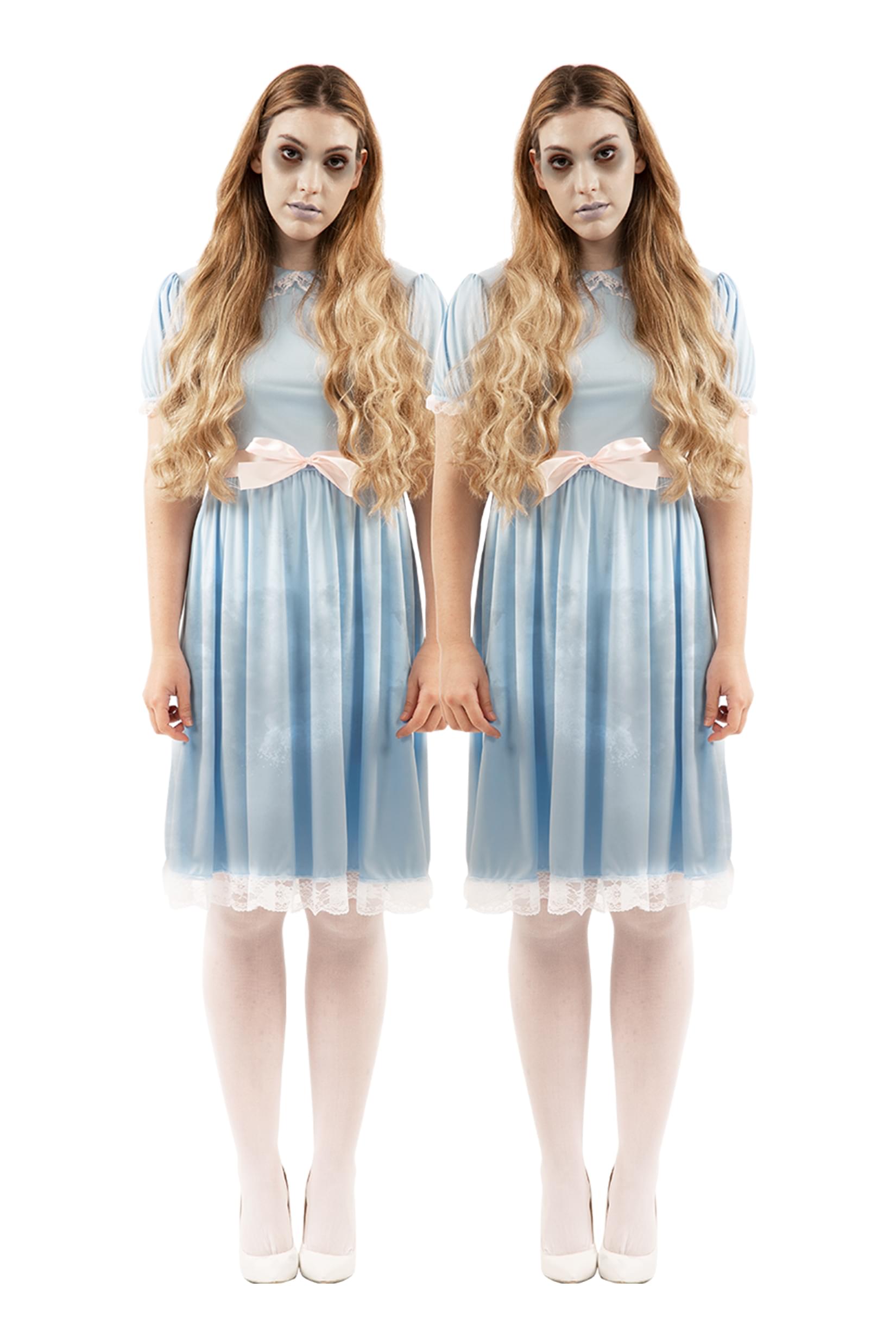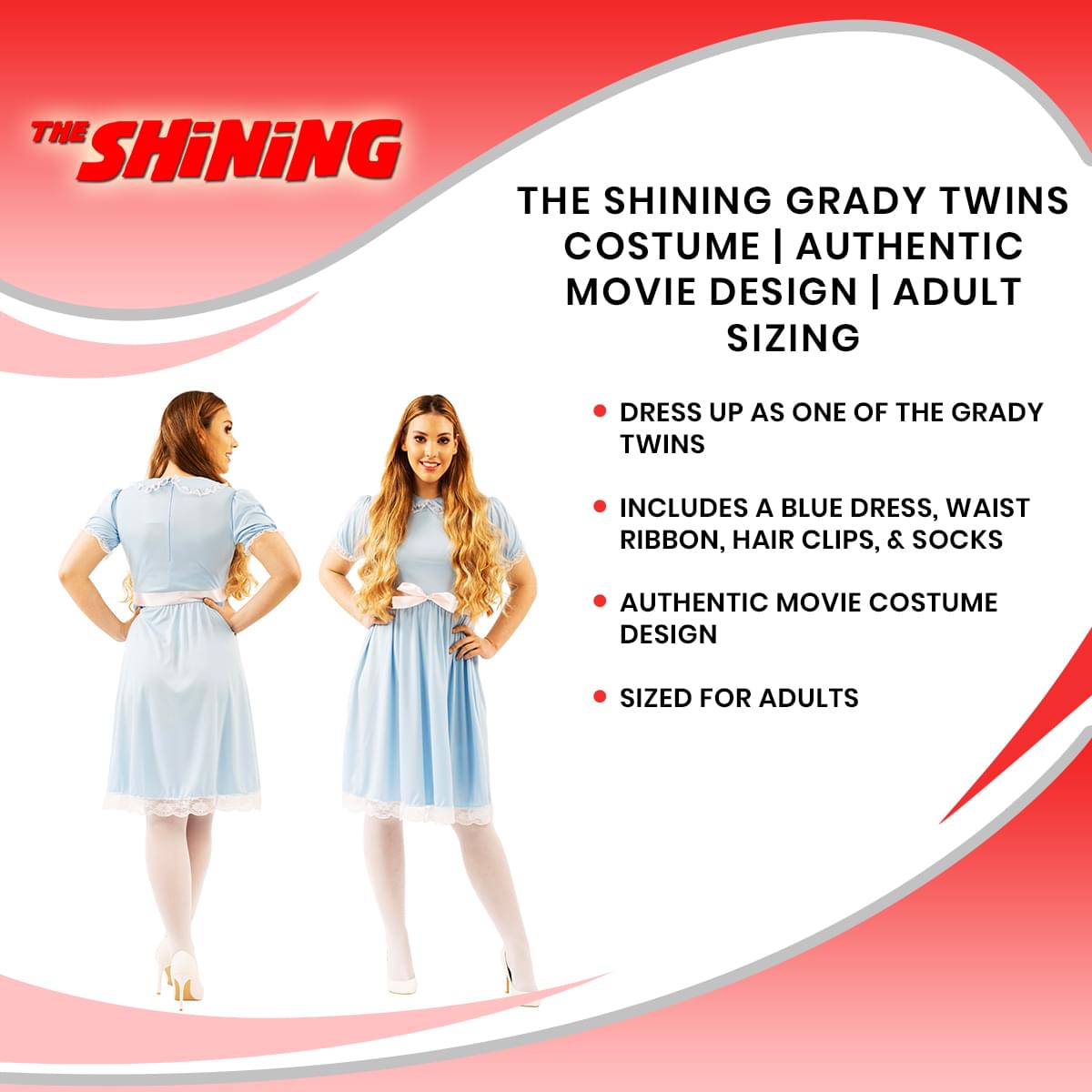 The Shining Grady Twins Costume | Authentic Movie Design | Sized For Adults
COME PLAY WITH THE GRADY TWINS: From the haunted halls of the Overlook Hotel comes this Grady Twins costume! Dress up as one of the ominous twins beckoning Danny to come and play.
BOOK YOUR ROOM AT THE OVERLOOK HOTEL: With its incredibly authentic design, this costume will make you feel like you've been transported to the Overlook Hotel yourself. Try hard not to mutter REDRUM under your breath once you see yourself as a Grady Twin in the mirror!
MADE FROM THE FINEST GHOSTLY MATERIALS: Designed from 100% polyester, this costume consists of a blue dress decorated with ribbons on the waist and will include hair clips and socks - a complete set for one individual Grady Twin costume.
GO INSANE THIS HALLOWEEN: Drive your friends and family into insanity with this authentic Grady Twin costume! For an extra scare, grab a second costume for a friend and the two of you can become the Grady Twins!
NOSTALGIC COSTUME FROM A CLASSIC HORROR FILM: Straight out of the Stanley Kubrick adaptation of Stephen King's, The Shining, this costume will be well-known and easily recognized by friends young and old!
BECOME A GRADY TWIN
Deep in the halls of the Overlook Hotel, the Grady Twins stand hand in hand waiting for Danny. "Come play with us, Danny" they mutter. Flashes of a horrific murder scene appear before Danny's eyes and an iconic movie moment was born! The Grady Twins have been an icon for frights ever since. Take on this horrific role and dress the part in this authentic Grady Twin costume! This costume set includes everything you need for dressing up as one Grady Twin. With the included dress, waist ribbon, hair clips, and socks, you'll have everything you need to keep the Torrance family going insane.
CREATE EXTRA SCARES THIS HALLOWEEN
Dive deeper into the role of the Grady Twins with a buddy! Grab two of these costumes and one fellow 'Shining' fan and together, the two of you can bring new scares to your friends this Halloween. Finding the right Halloween costume can be crazy! Don't succumb to the insanity, grab your Grady Twin costume today!