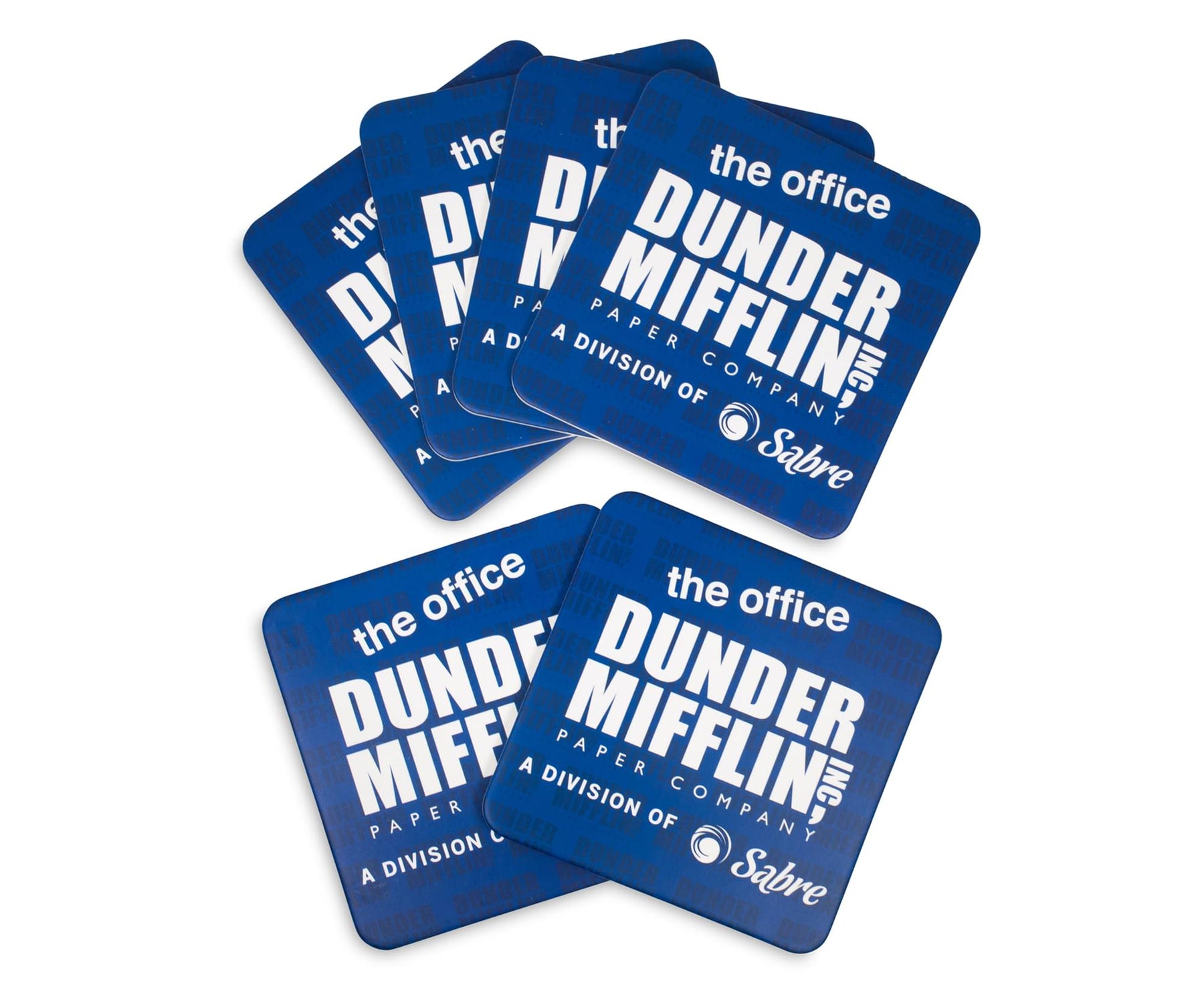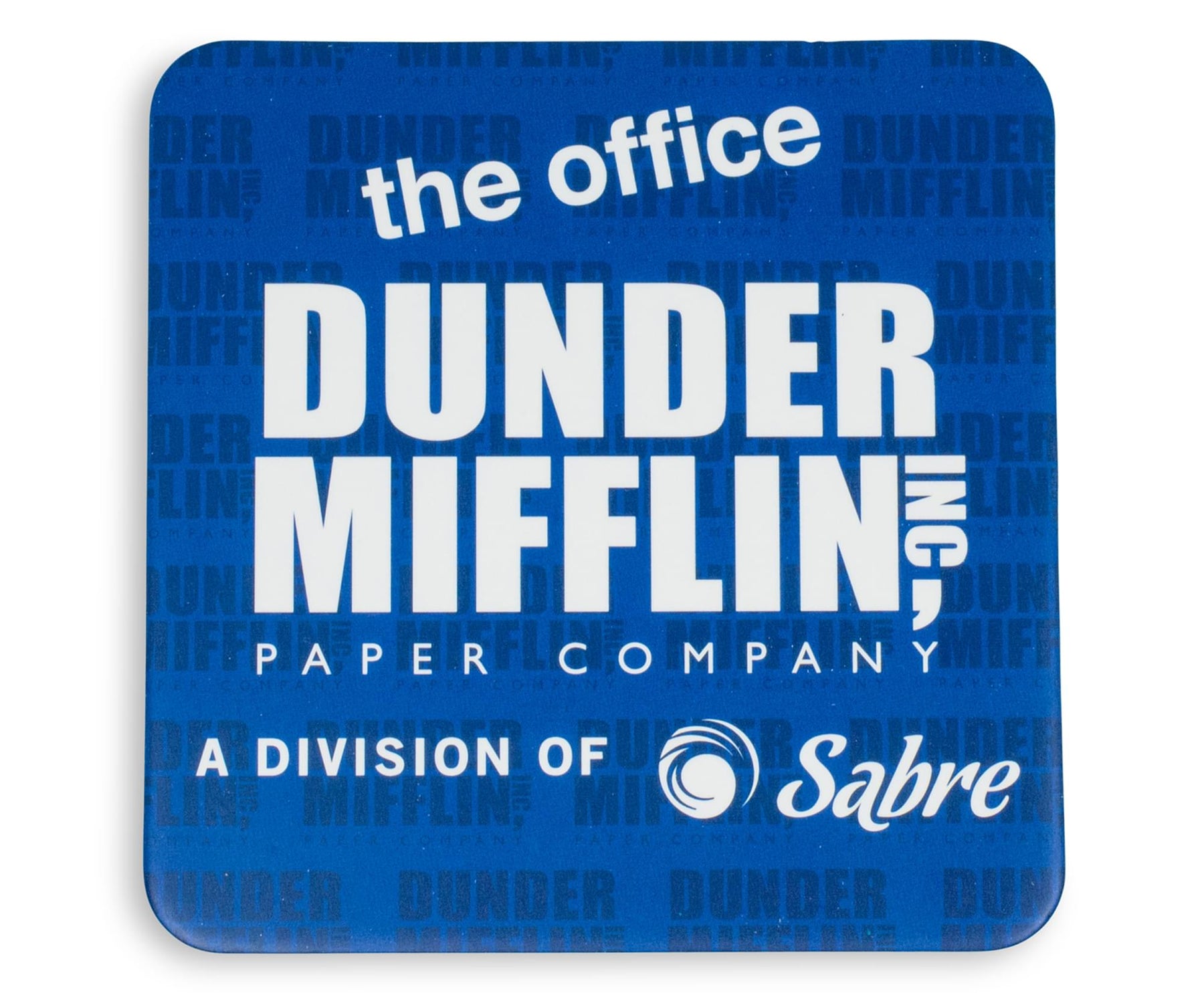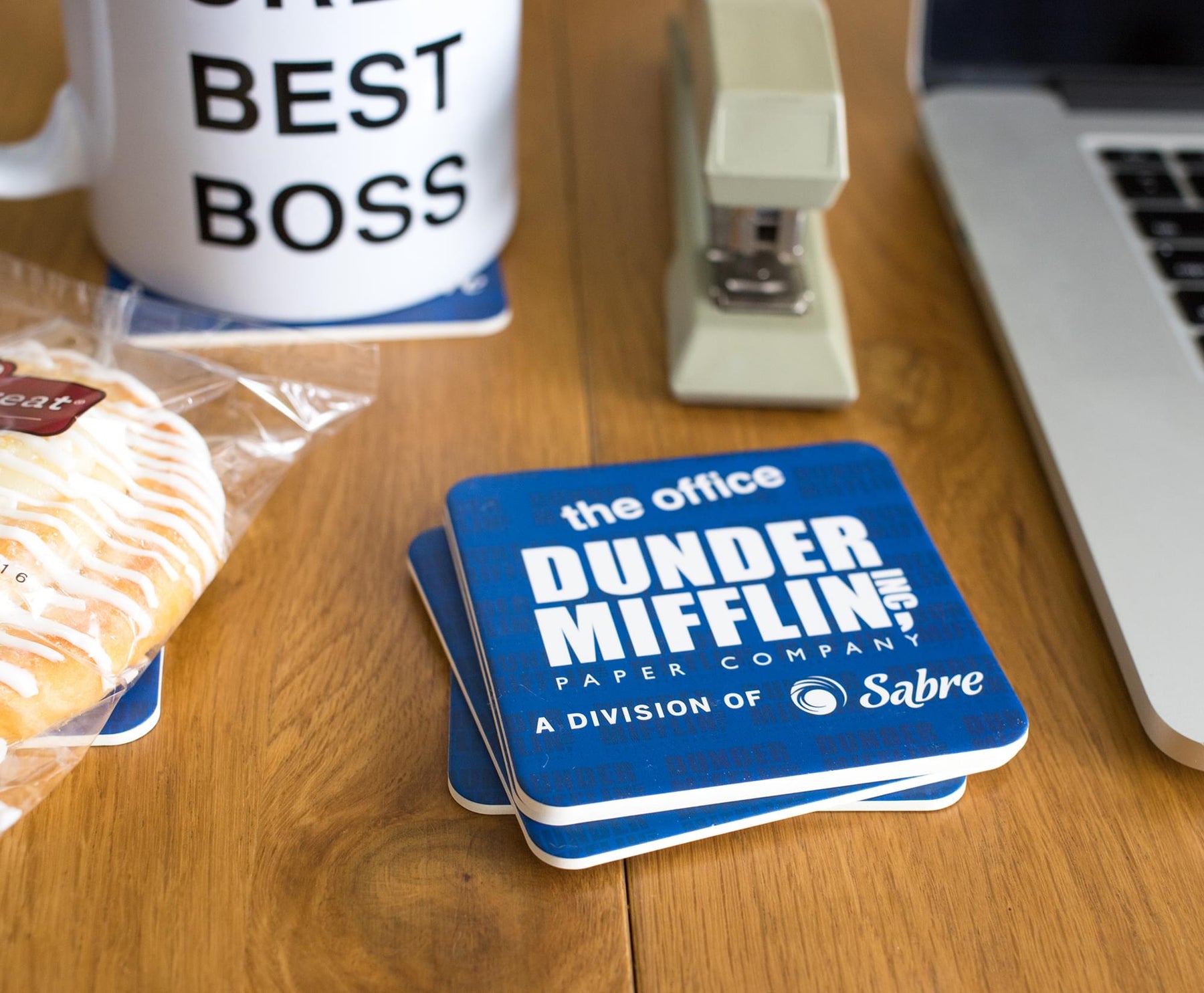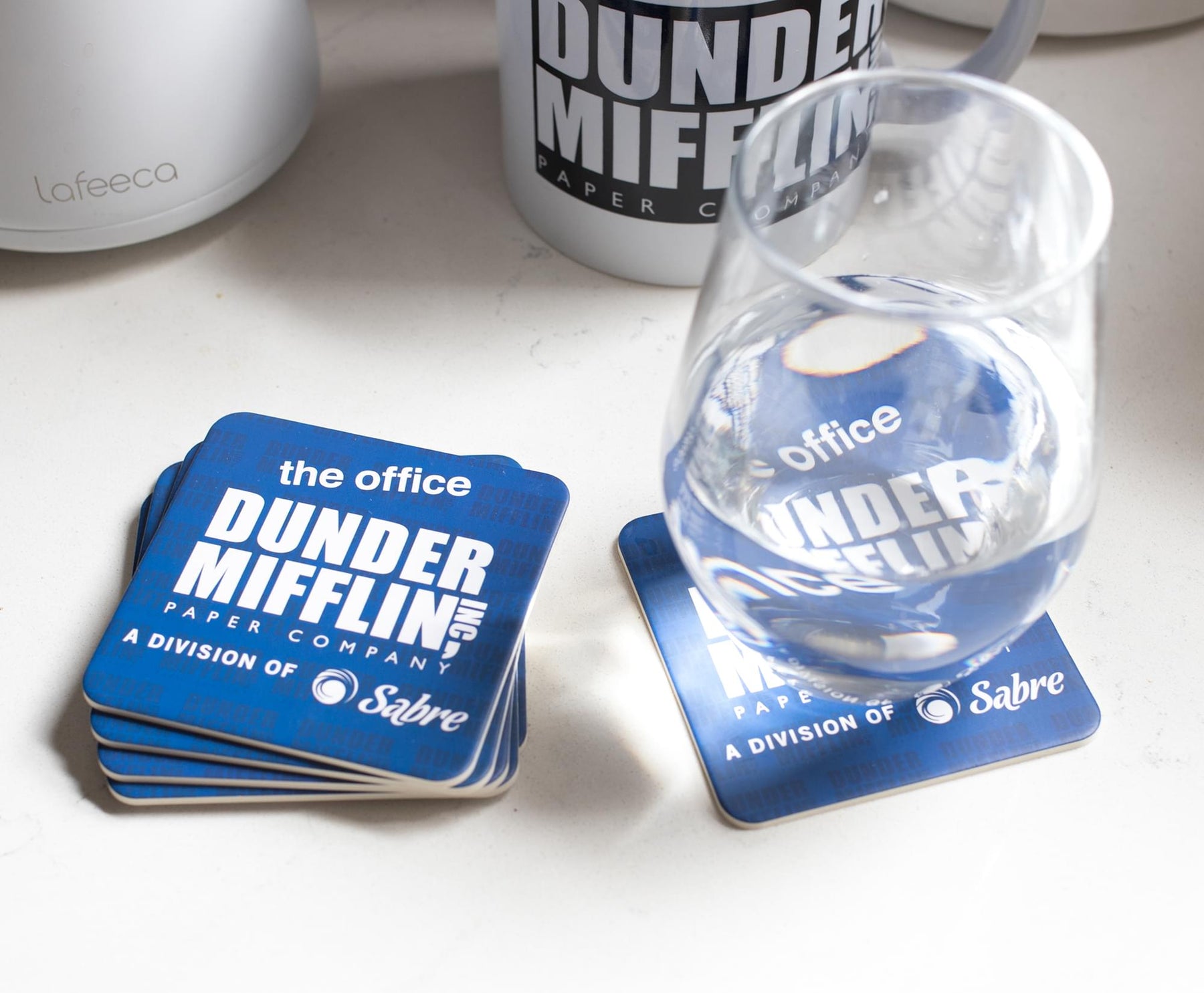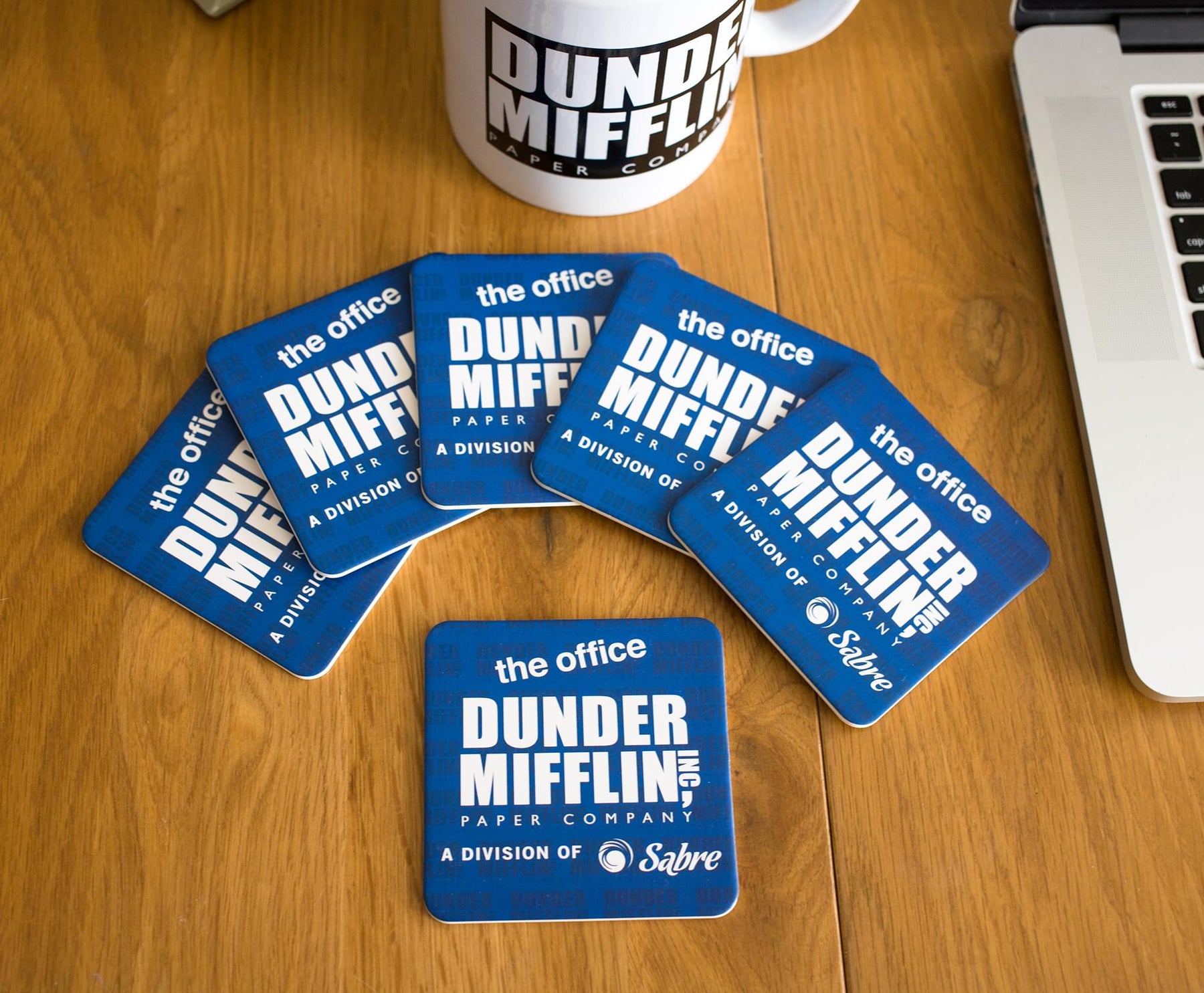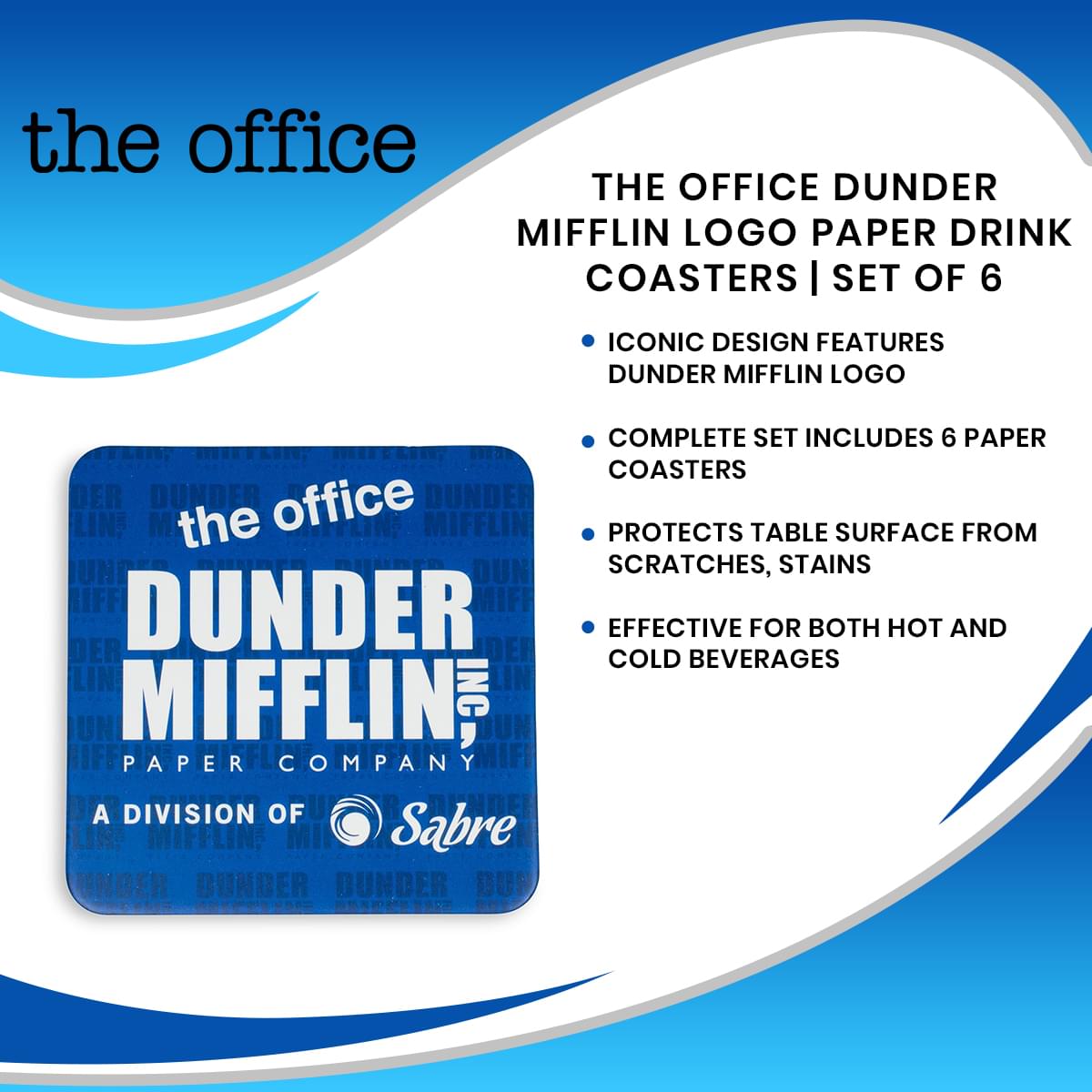 The Office Dunder Mifflin Logo Paper Drink Coasters | Set of 6
Dunder Mifflin Exclusive: Protect your coffee table with these stylish drink coasters inspired by the hit television series The Office. This practical piece of home decor adds a touch of fandom to your living space.
Iconic Design: Each blue coaster features the logo of the Dunder Mifflin Paper Company, the fictional business featured on The Office. Now you can feel like your part of the Scranton team with these drink coasters.
What's Included: The complete set includes 6 matching drink coasters. Made of high-quality paper, these Dunder Mifflin-approved coasters can be used effectively with both hot and cold beverages.
Geeky Home Decor: Protect countertops and tabletops with these premium paper coasters. As useful household accessories, they help to reduce surface damage caused by scratches, stains, and other common daily wear.
Makes A Great Gift: We want people to be afraid of how much they love these exclusive Dunder Mifflin drink coasters. Upgrade your home kitchen collection with this officially licensed coaster set from The Office.
DUNDER MIFFLIN TABLETOP DECOR

Everybody stay calm! If you are tired of leaving watermarks and stains on your tabletops, then we have the perfect solution. Keep surfaces clean with these exclusive Dunder Mifflin Drink Coasters. Inspired by the popular comedy series The Office, these paper coasters are a must-have addition to any fan's home kitchen and bar collection. The 6-piece matching set features the iconic Dunder Mifflin Paper Company logo.
THE OFFICE HOME KITCHEN COLLECTION

Use these drink coasters for your dining table, coffee table, and other common surfaces to prevent water ring marks. The absorbent design helps prevent permanent damage to your furniture and countertops. For the complete Scranton experience, pair these paper coasters with our themed drinkware options featuring The Office.
You can use these coasters at home in your living space, or take them to your workplace for your office desk. Protect your tabletops from the mess of daily life with this officially licensed Dunder Mifflin coaster set.