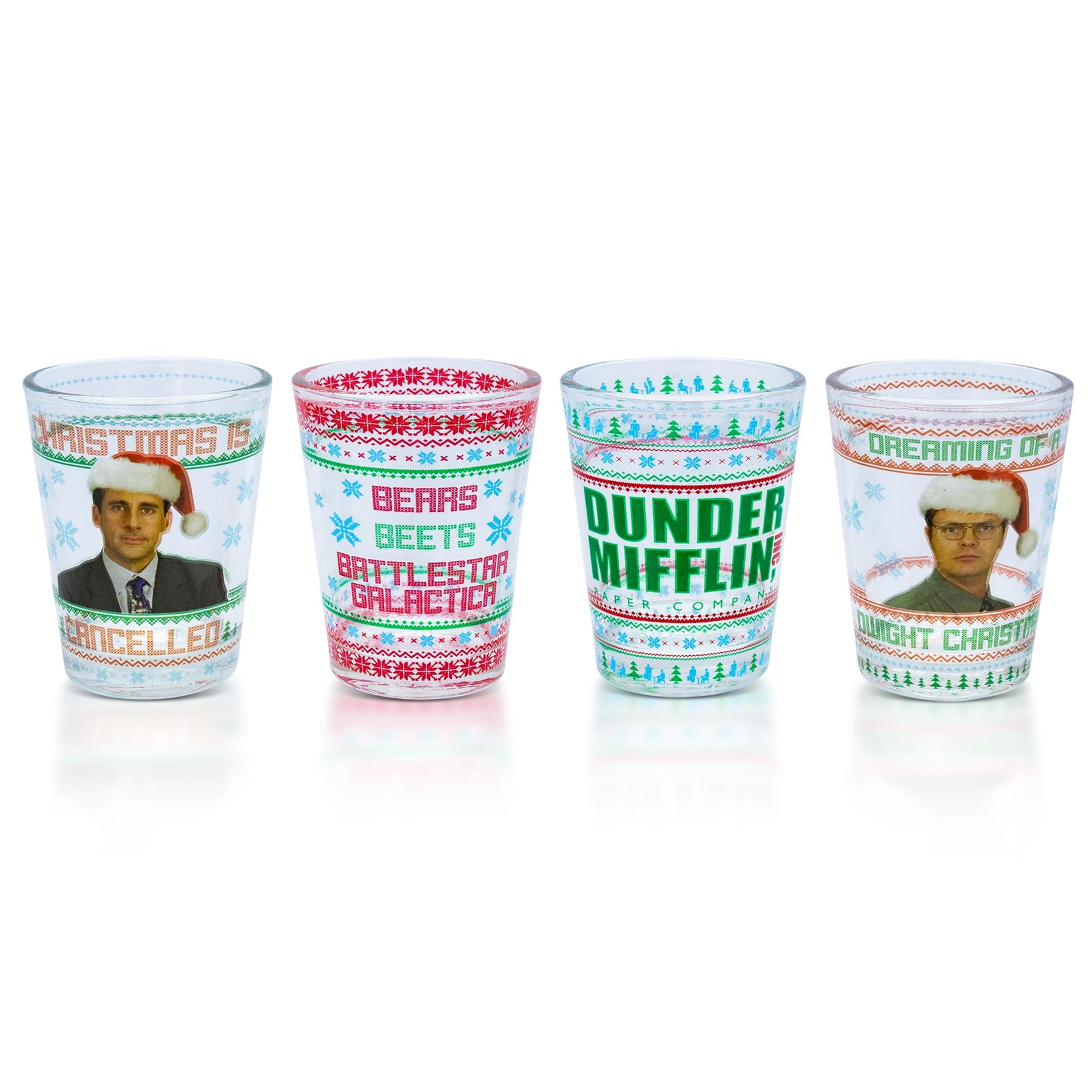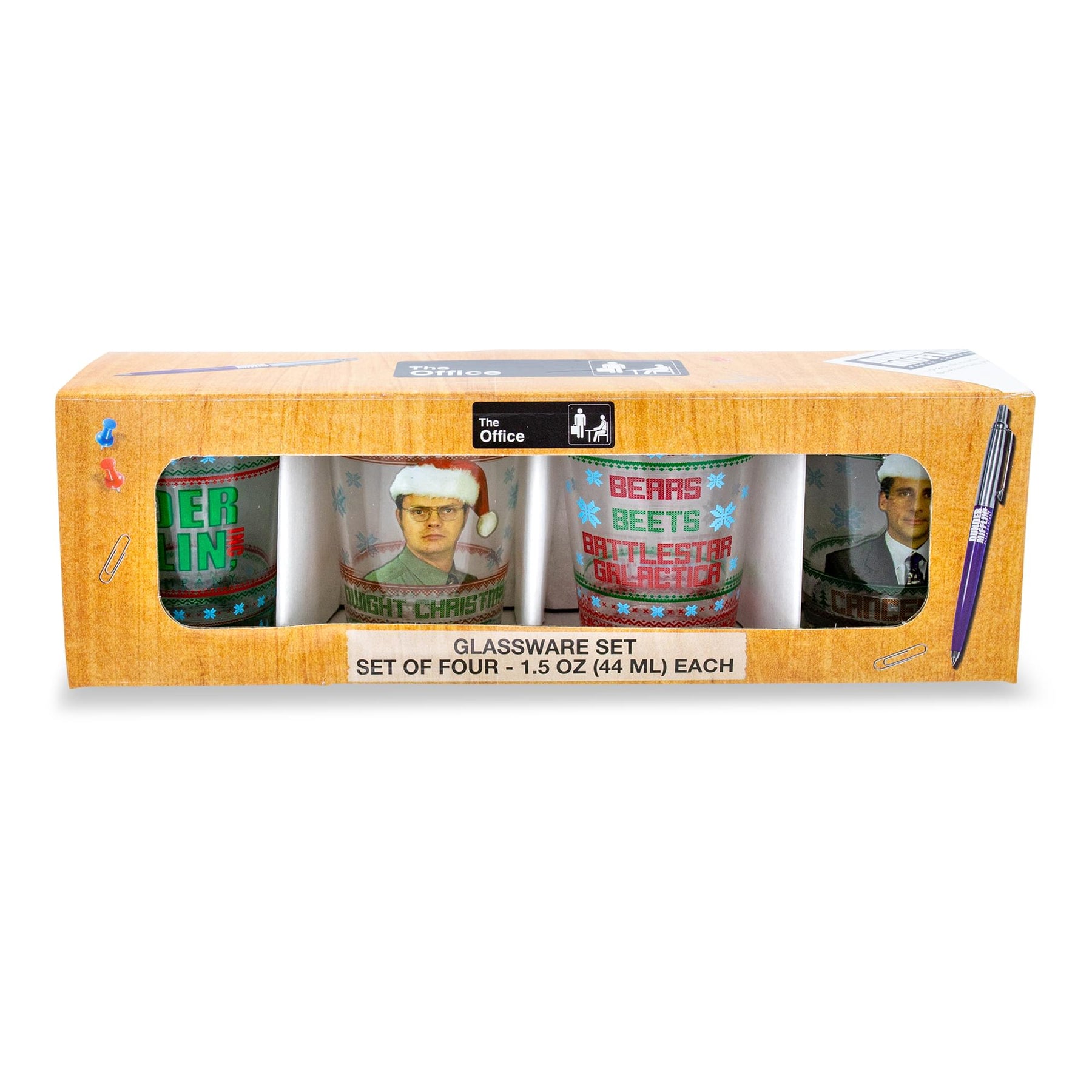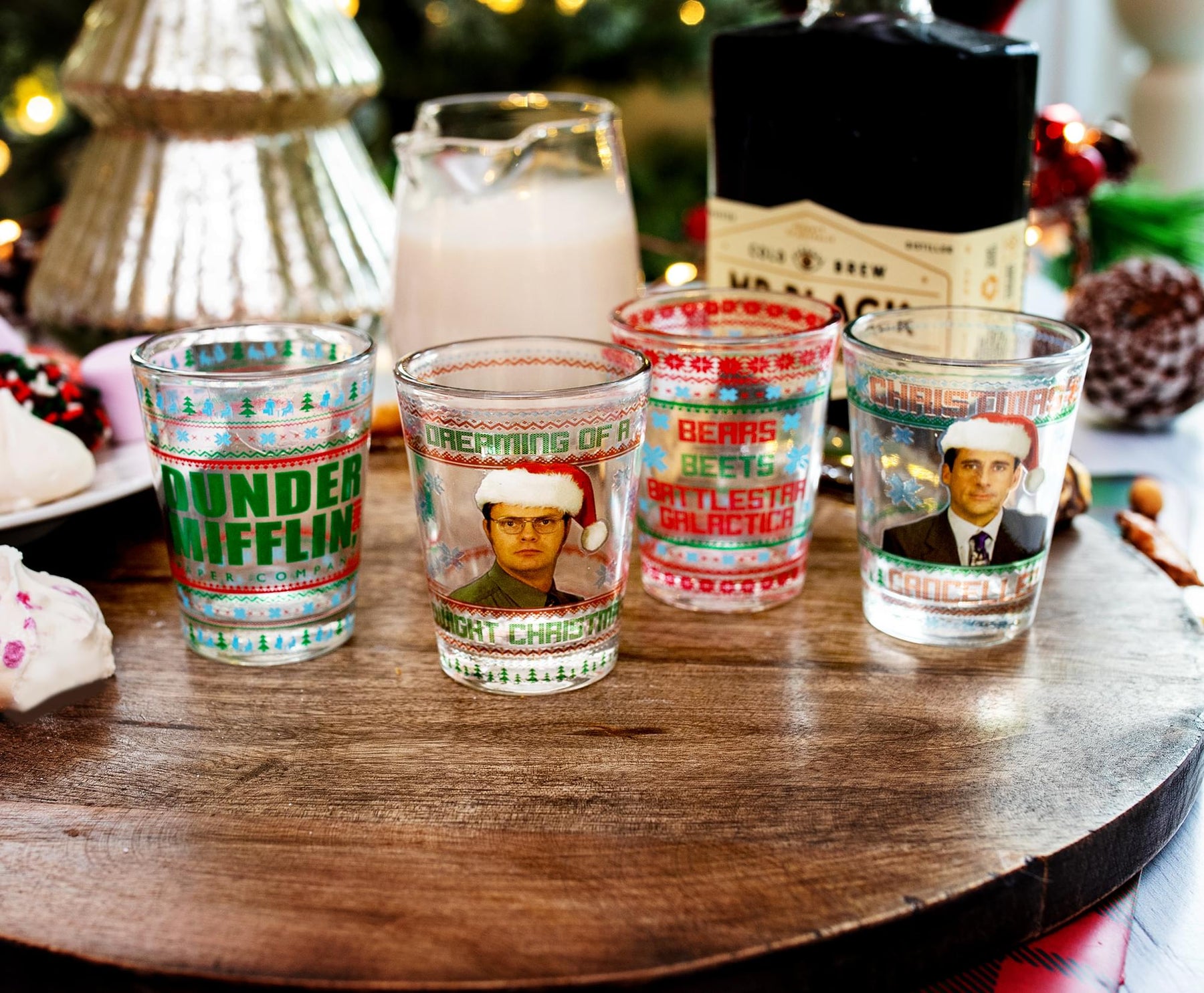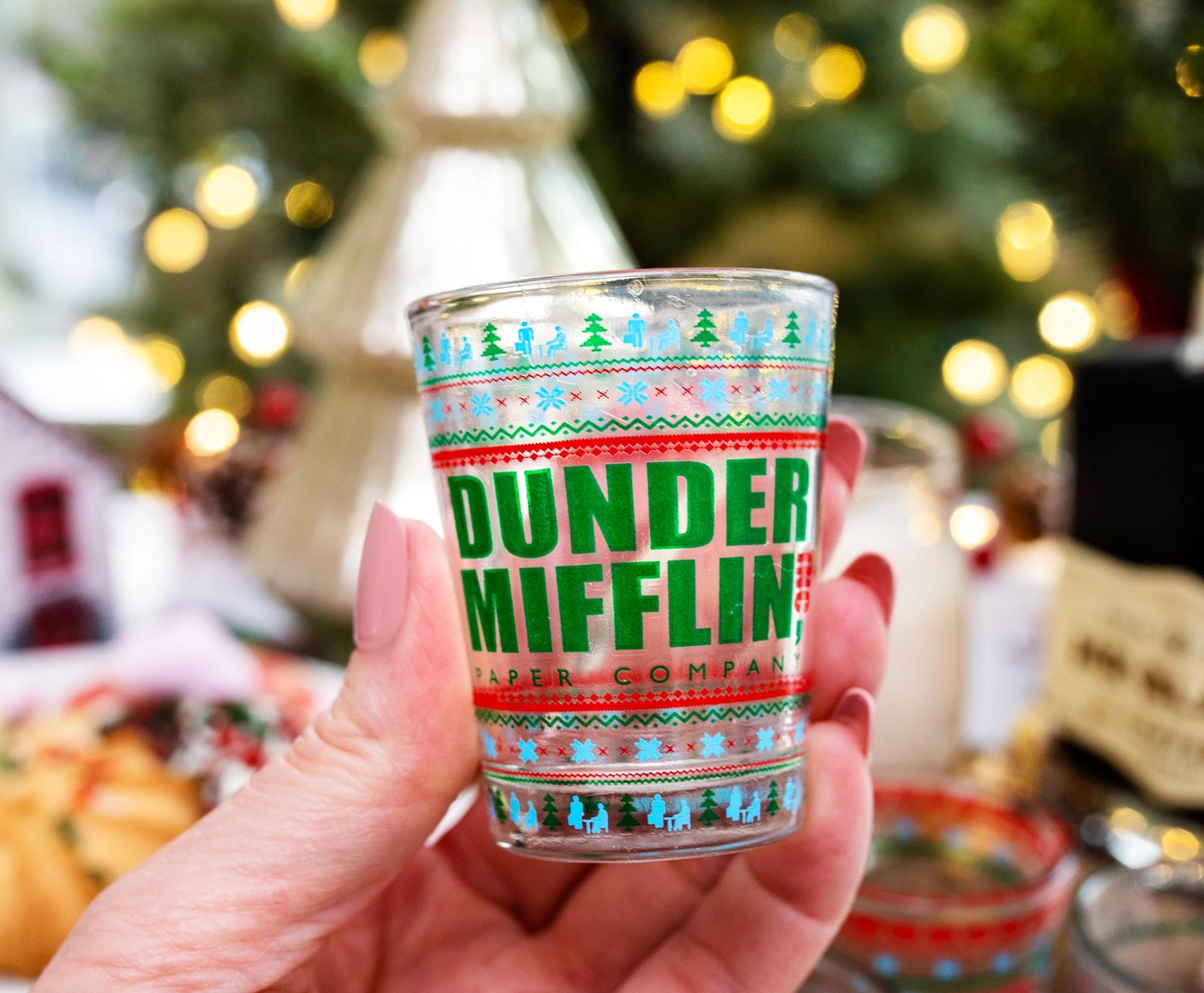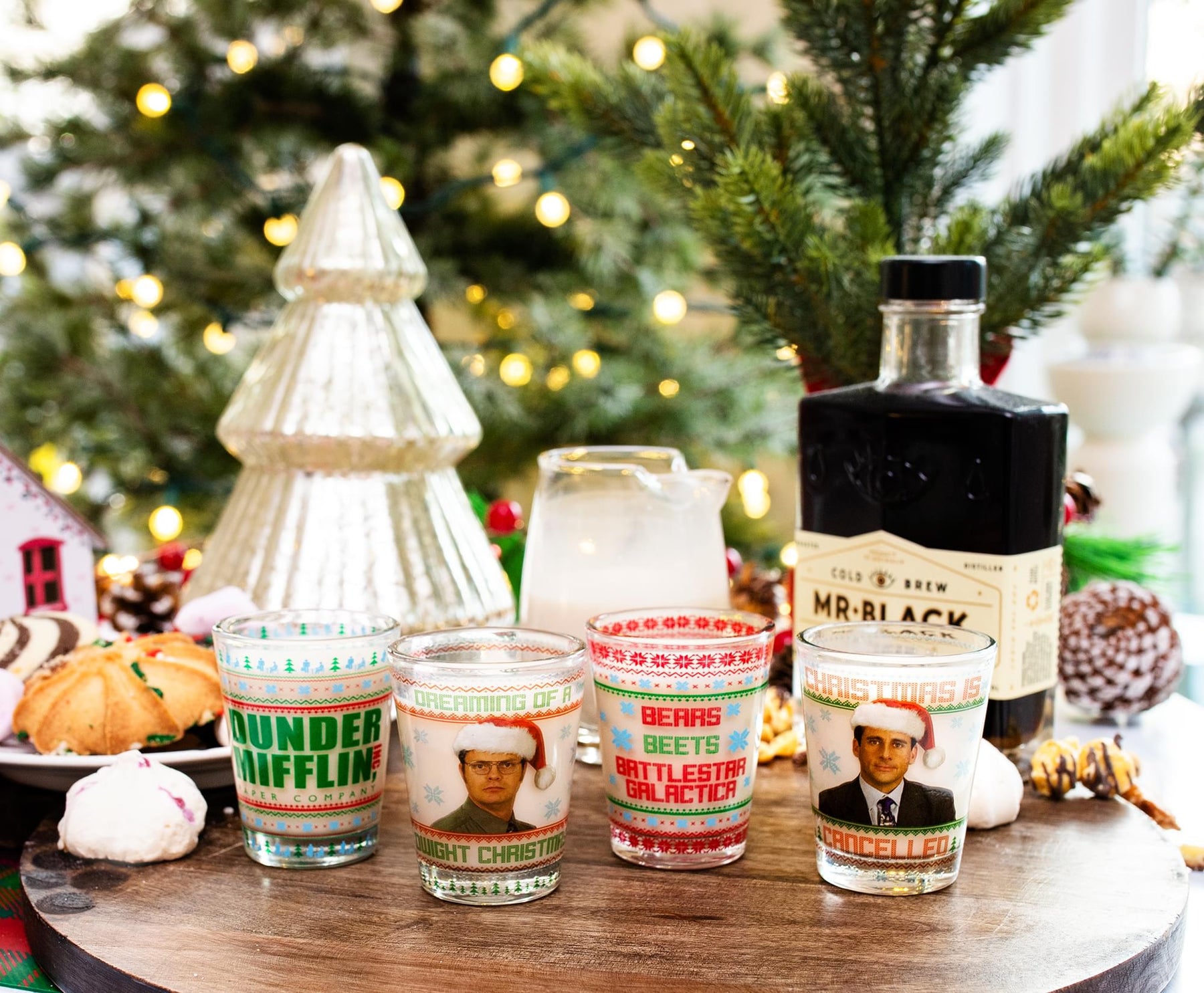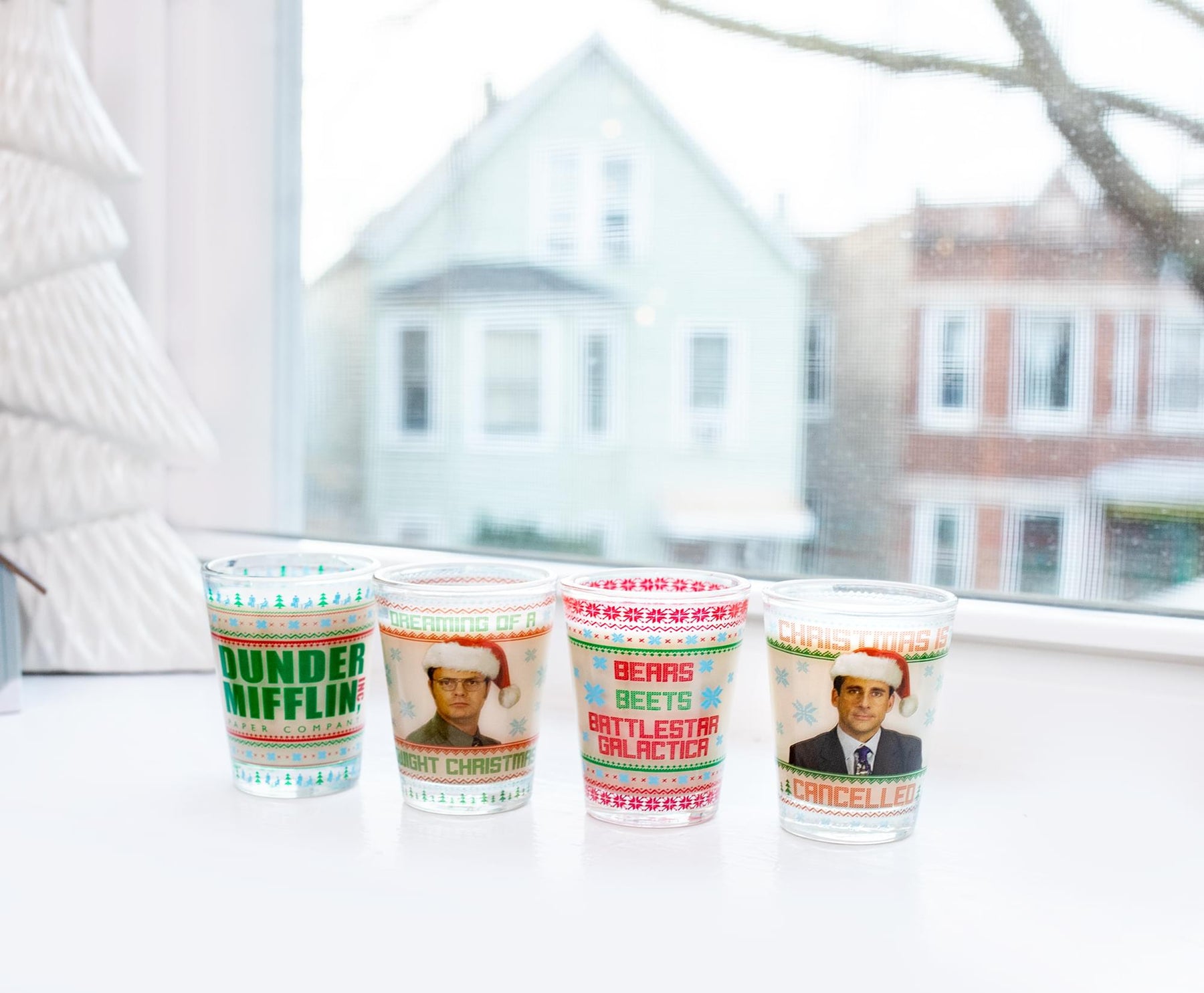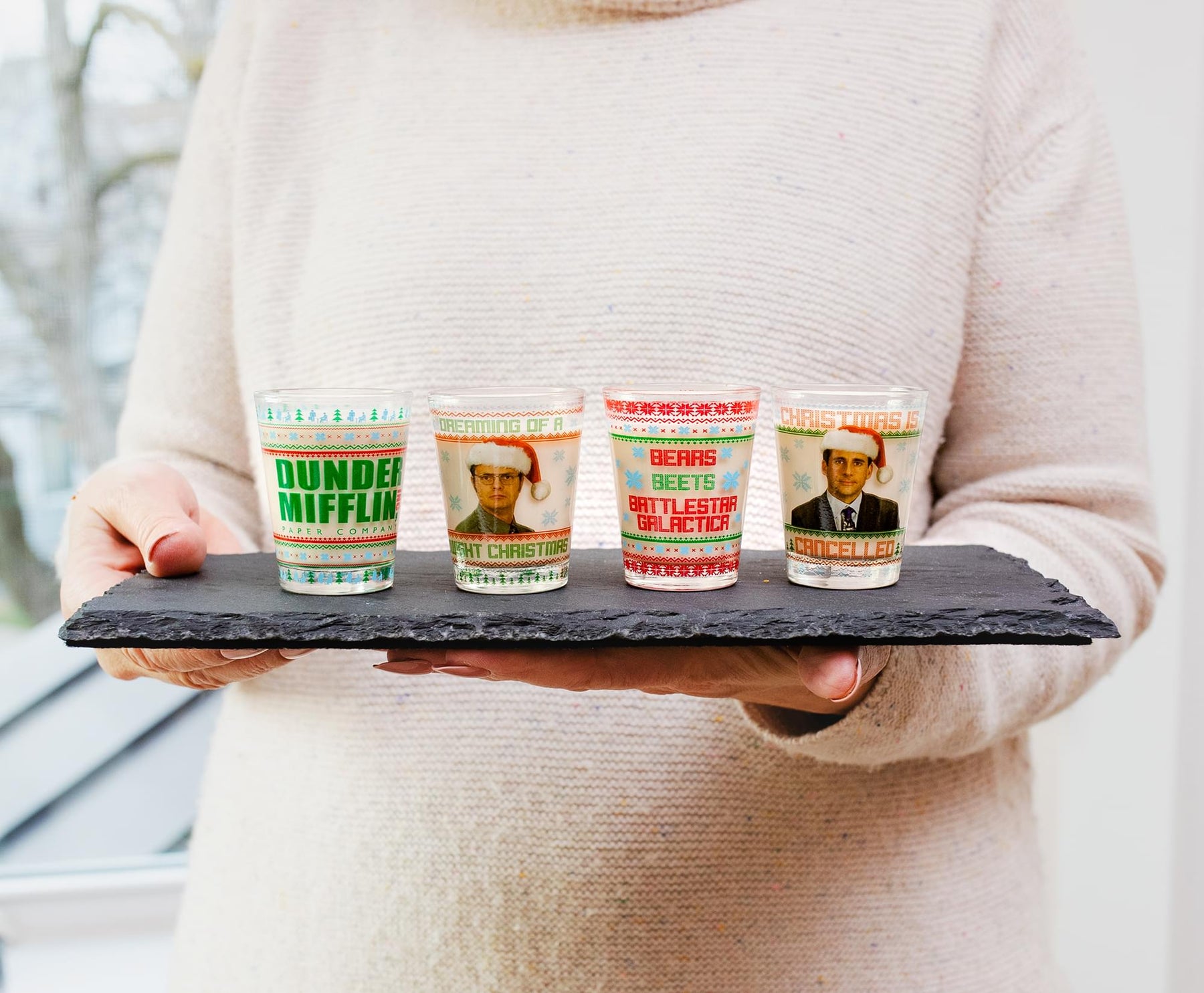 The Office Dunder Mifflin Holiday 2-Ounce Mini Shot Glasses | Set of 4
LET'S SELL SOME PAPER: You're going to need a little laughter and a little something extra to get you through the holidays. Set up a boozy brunch with your colleagues using this exclusive shot glass set from The Office.
THAT'S WHAT WE SAID: There's no party like a "Dunder Mifflin" party. On this mini glass set, you'll find that "Christmas Is Cancelled," and while you're "Dreaming of a Dwight Christmas," he's thinking of "Bears, Beets, and Battlestar Galactica."
SHARE A SIP WITH STANLEY: Time to get all your coworkers together for a round of drinks. These mini cups each hold 2 ounces of your preferred beverage, featuring a classic rounded shape to make things that much smoother for you at work.
CORPORATE APPROVES: These BPA-free glass cups feature a solid, heavy construction that are made to toast your most exciting workplace happenings as the fiscal year goes by. Easy to maintain, they're suitable for both dishwasher and microwave.
OFFICIAL DRINKWARE FROM THE OFFICE: Make it fun and festive in the workplace. Show your coworkers that you know where your paper comes from with this officially licensed holiday mini shot glass set inspired by The Office.
MAXIMIZE YOUR EFFICIENCY WITH EVERY SIP
Liven up your holiday office party with this exclusive mini shot glass set inspired by The Office.
It's time for the annual Office Christmas party, but this time you'll be prepared with these four unique holiday themed shot glasses. The hard working employees of "Dunder Mifflin," under the leadership of Michael Scott, will bring your drinkware assortment to its full potential. You'll be "Dreaming of a Dwight Christmas" with Dwight Schrute, while visions of "Bears, Beets and Battlestar Galactica" dance in his head. But enjoy it while you can, because very soon "Christmas is Cancelled."
COMPARED TO BEARS, BEETS AND BSG, THEY'RE THE NEXT BEST THING
These BPA-free mini glasses are toxin free and strong enough to stand up to the rowdiest of Office parties. We can't guarantee they'll stand up to one of Andy's tantrums, but then what could?
Add your favorite coworkers to your holiday celebrations with this officially licensed drinkware set inspired by The Office.
CARE INSTRUCTIONS
Easy care
Top-rack dishwasher safe
Microwave safe
Read All About It on Our Blog
Trending Geek