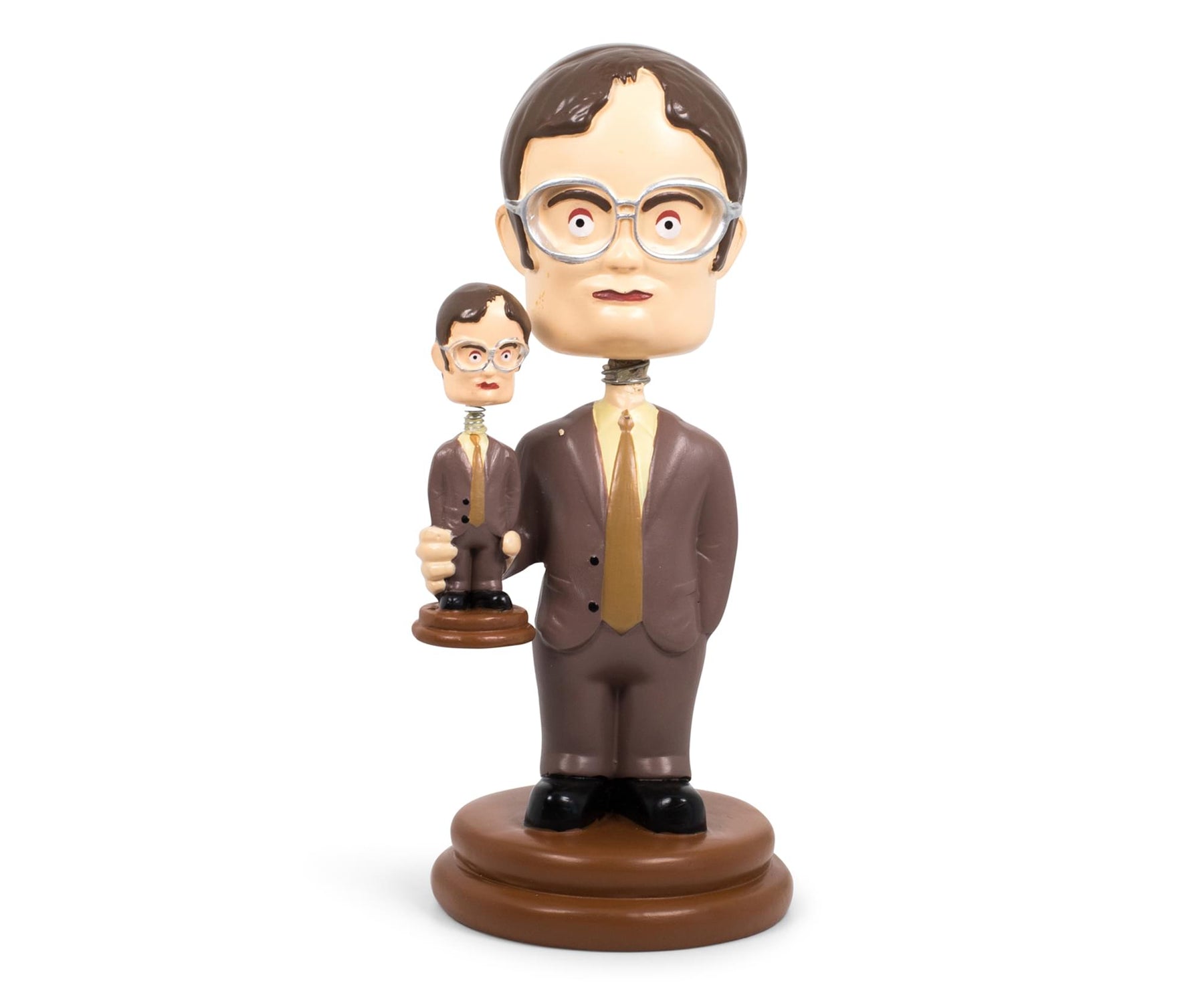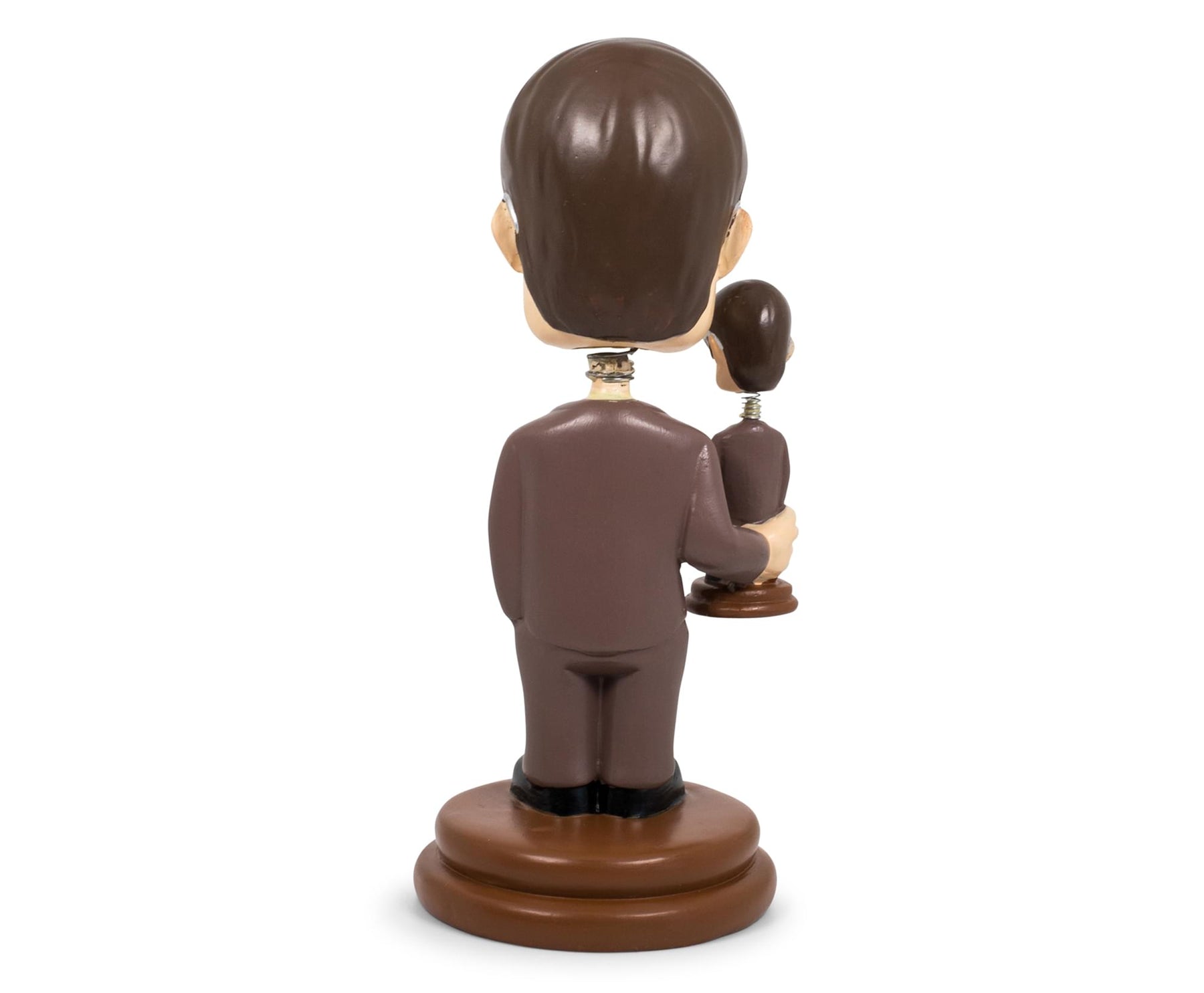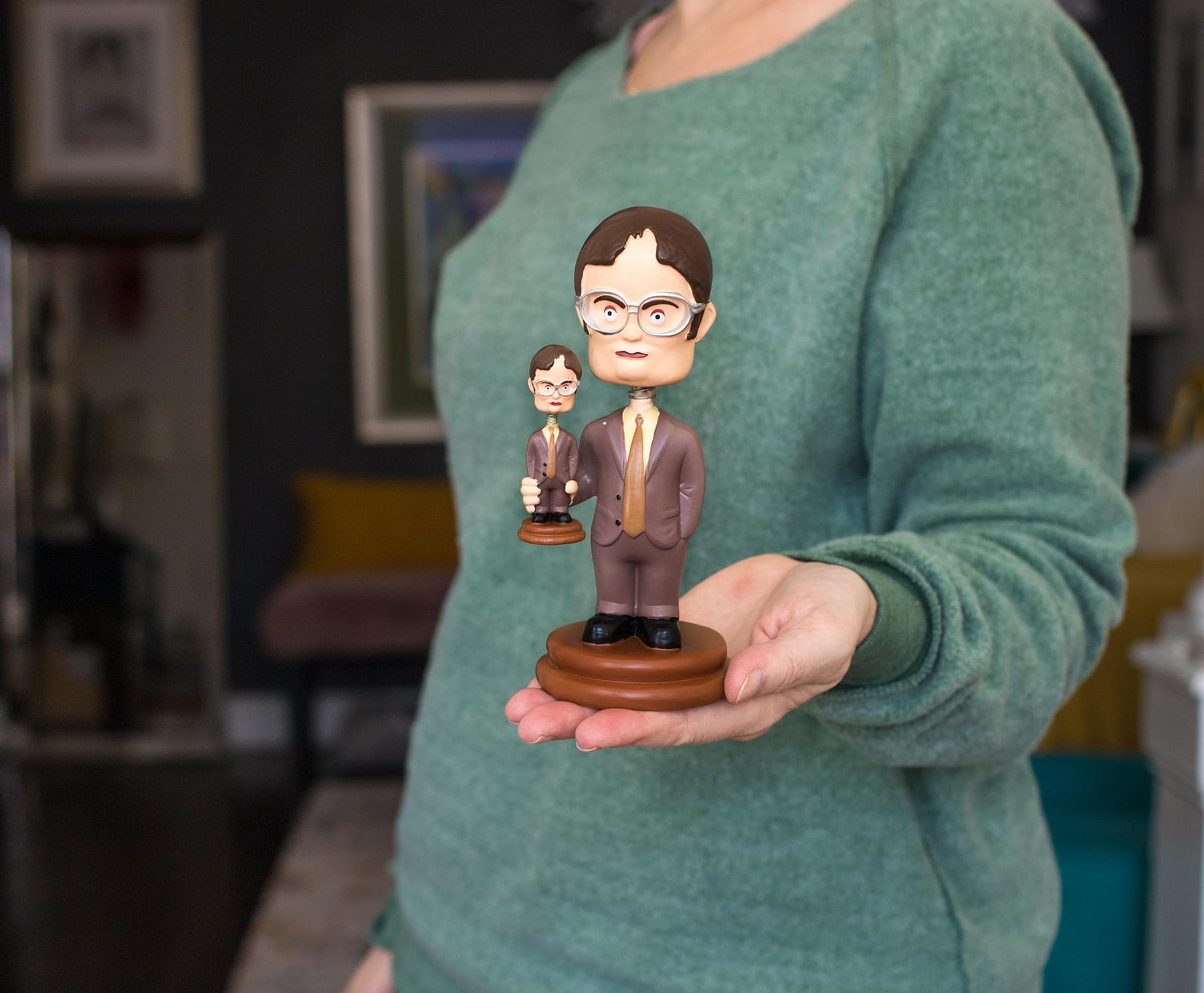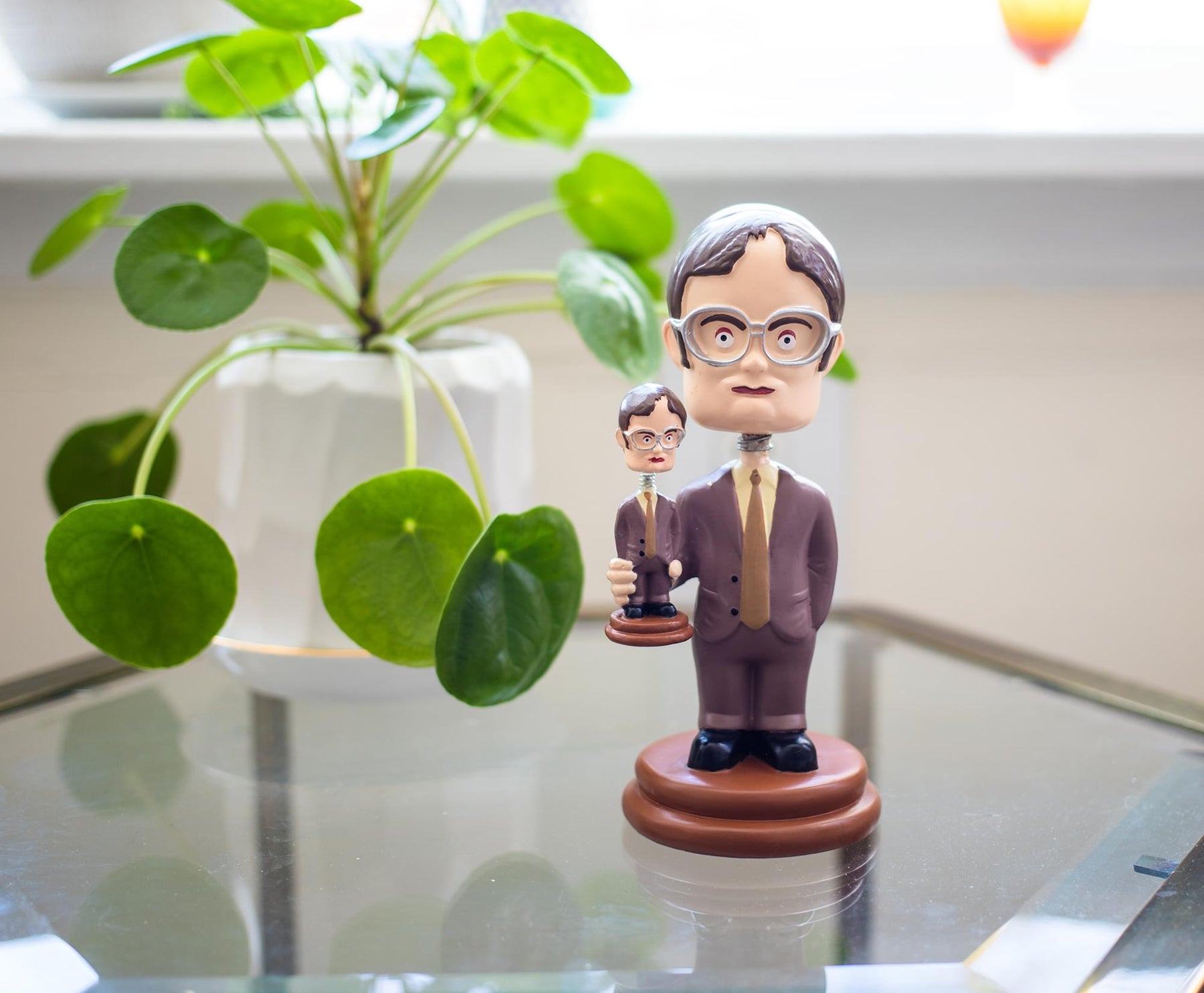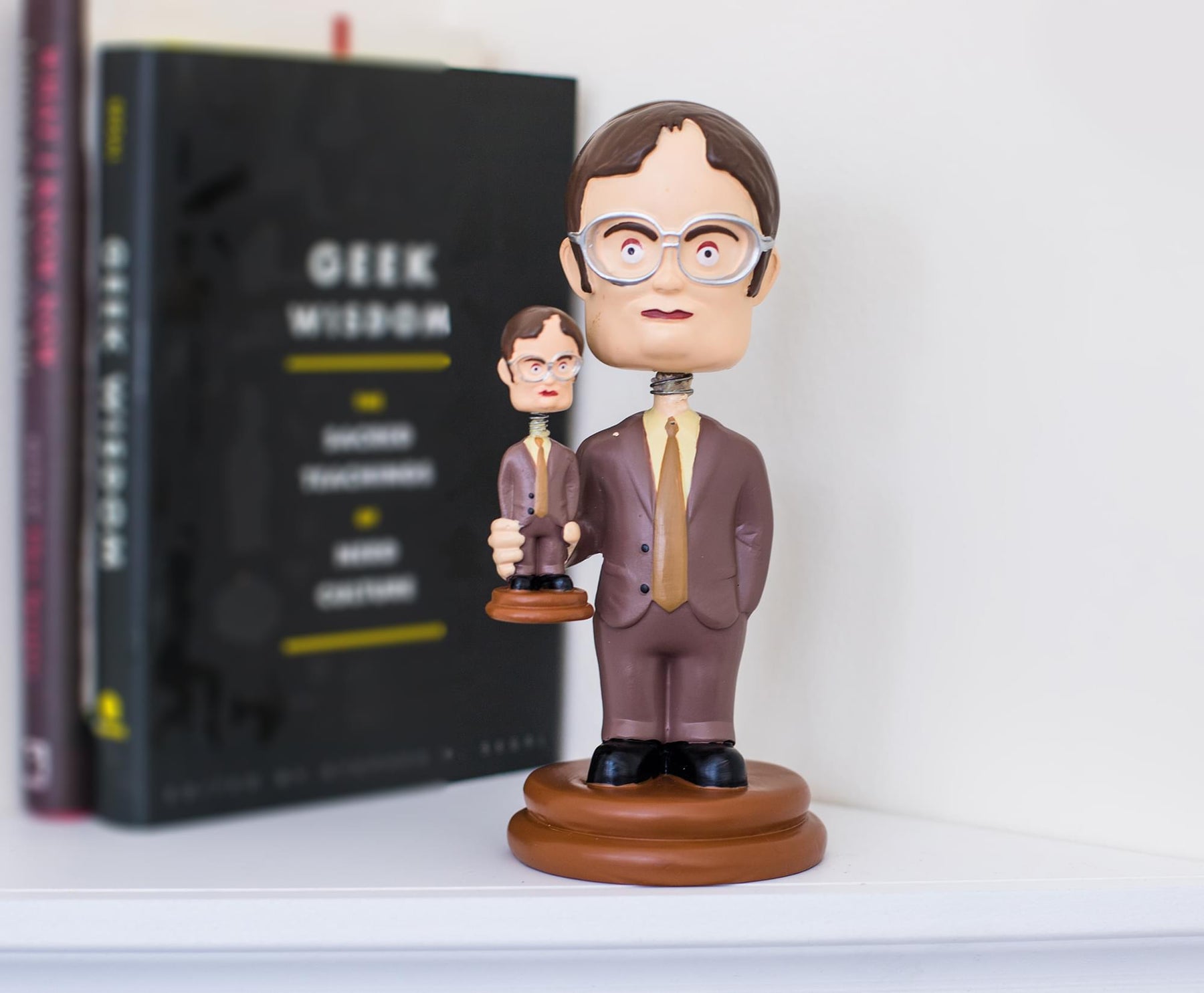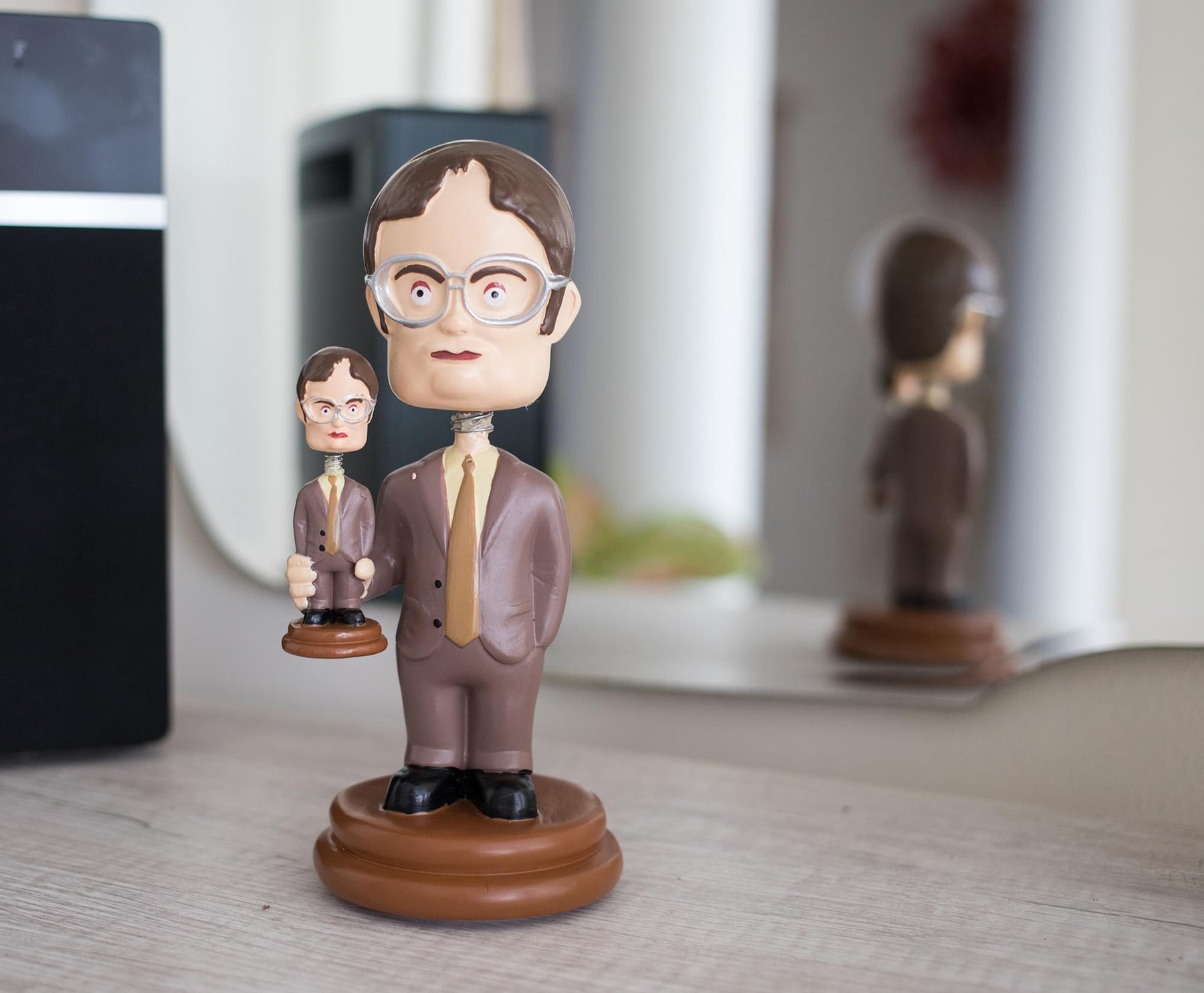 The Office Double Dwight Bobblehead Collectible Figure | 5 Inches Tall
Double The Dwight: Designed in the likeness of Dwight Schrute, this must-have bobblehead figure provides twice the comic relief with a bonus Dwight bobblehead in his hand. During stressful days at the office, this figurine is sure to make you smile.
Made For Fans Of The Office: Designed with fans of the comedy series in mind, this Double Dwight bobblehead figure is perfect for keeping an eye on the "Jim" at your work. Display your love of The Office with this unique Dwight Schrute merchandise.
Premium Construction: Built to far surpass Dunder Mifflin's quality standards, this Dwight Schrute figure stands at approximately 5 inches tall. This resin bobblehead statue features an adhesive strip on the base, providing easy display options.
Novelty Desk Decor: The collectible size of this bobblehead character figure is ideal for displaying. Express your favorite fandom in your home and office space with this Dwight resin figurine from the smash-hit TV series The Office.
Official Collectible: Fans of the hit comedy series will love adding this officially licensed Dwight Schrute bobblehead to their collection of The Office merchandise. This collectible Dwight figurine also makes for a hilarious gift to fellow fans.
THE OFFICE COLLECTIBLE FIGURE
Learn your rules with this officially licensed Dwight Schrute bobblehead figure from The Office. Standing at approximately 5 inches tall, this collectible bobblehead figure is a must-have addition to any fan's collection.
Specially crafted with sculpted detailing, this resin statue features the quirky paper salesman in his familiar attire. Complete with double the action, this figurine features Dwight holding a mini bobblehead figure of himself. One-touch on the top of Dwight's head sends both bobbleheads on a whirlwind of judgment.
Made for fans of The Office who simply can't get enough of the lovable oddball, this bobblehead Dwight Schrute figure is perfect for bringing a smile to your face during a long workday. Bring Dwight into your home or office, so you enjoy the company of the "Assistant to the Regional Manager" as he supervises your workspace.
A BOBBLEHEAD FOR DWIGHT SCHRUTE FANS
This collectible Dwight Schrute figure features a handy adhesive strip on the base of the bobblehead. Perfect for placing on your, office desk, home bookshelf, and other spaces.
From Michael Scott to Kevin, every character from The Office is an iconic member of the hit comedy TV series. However, perhaps none are quite as monumental as Dwight Schrute.
Give yourself a two-minute break in your day and enjoy some hearty laughs with the man who takes his job way too seriously.