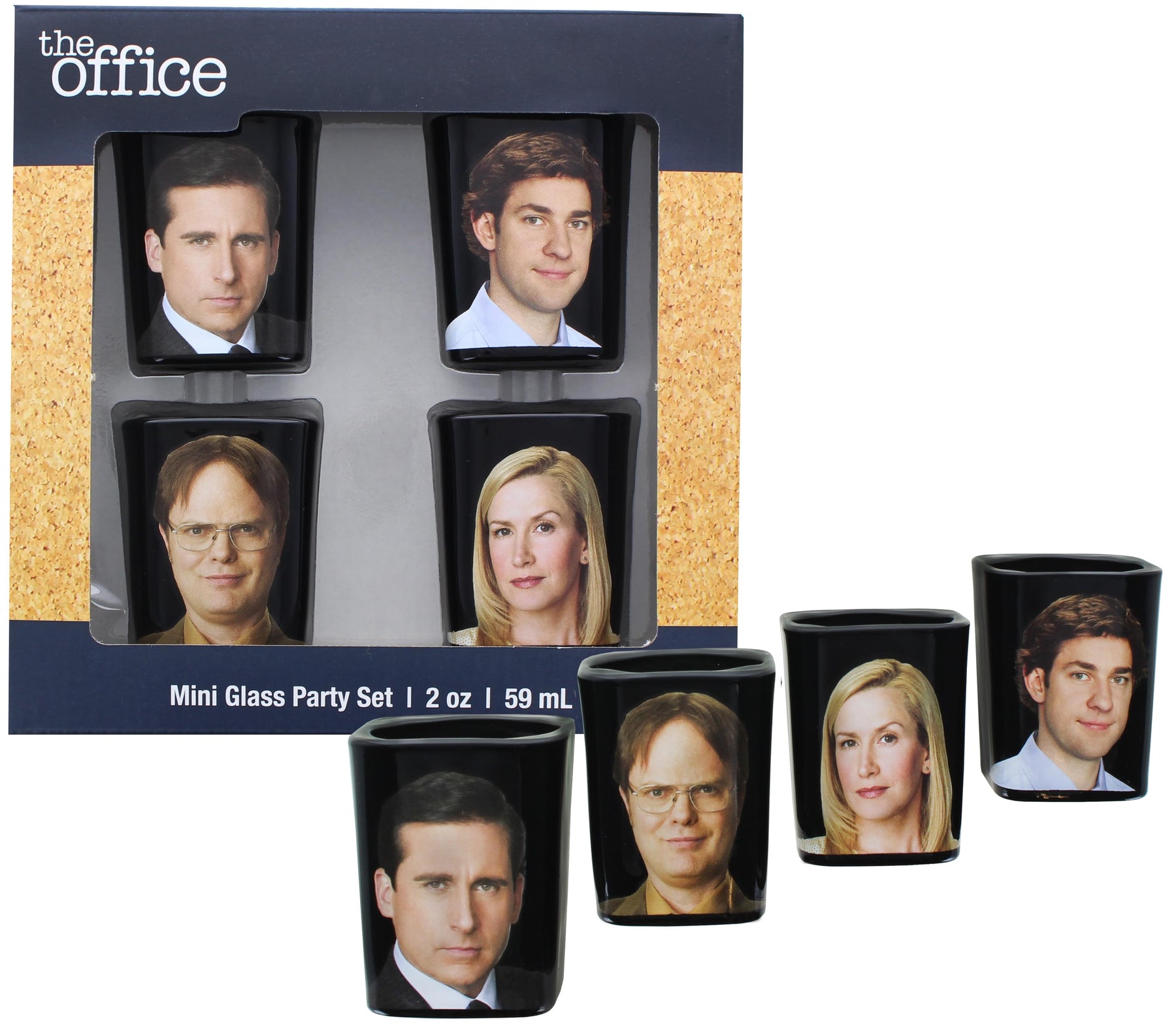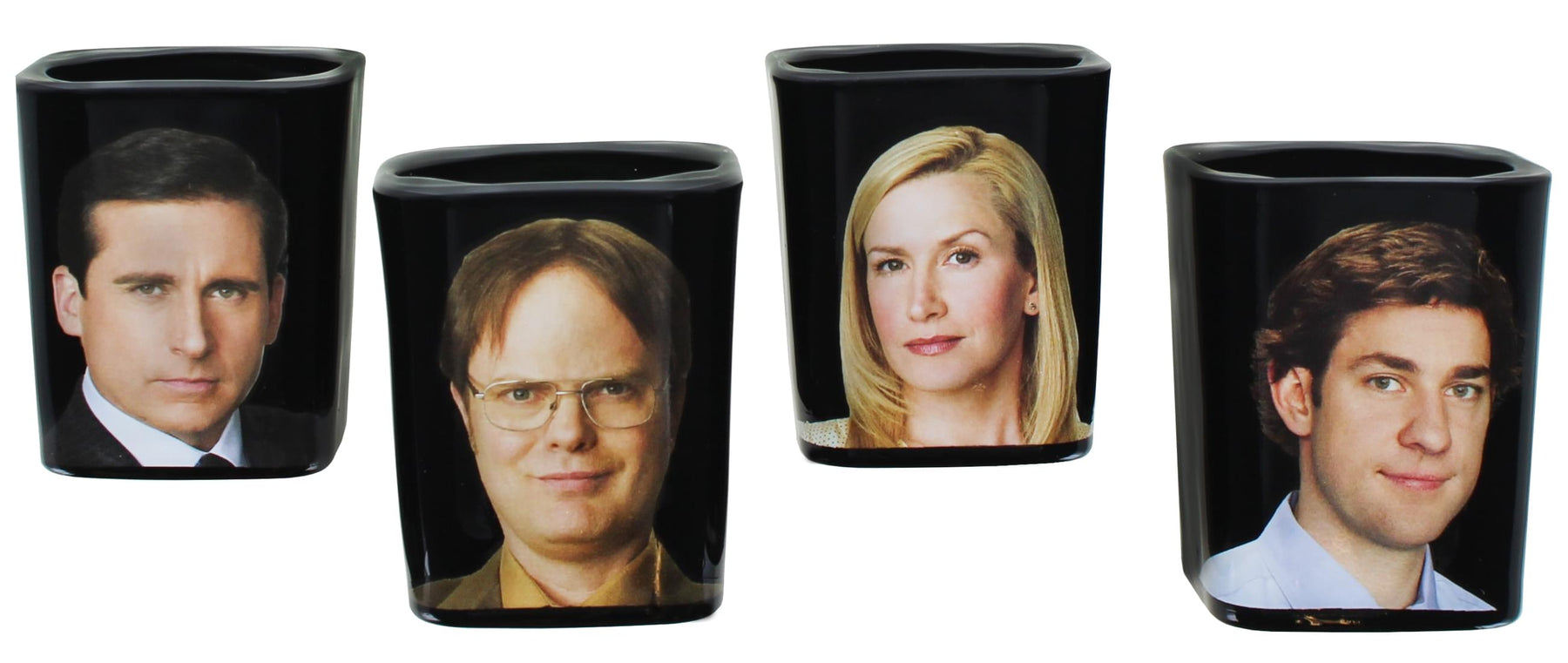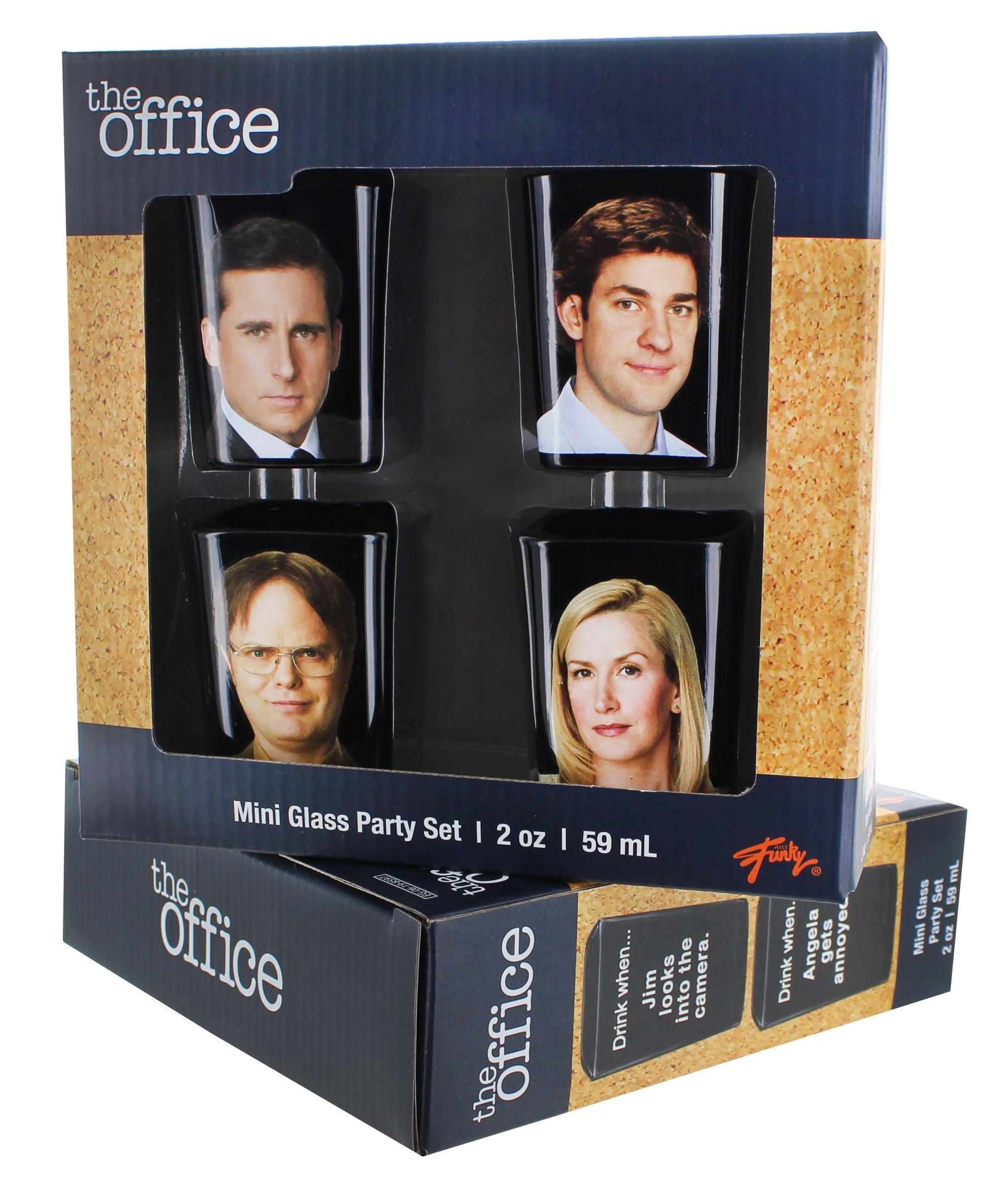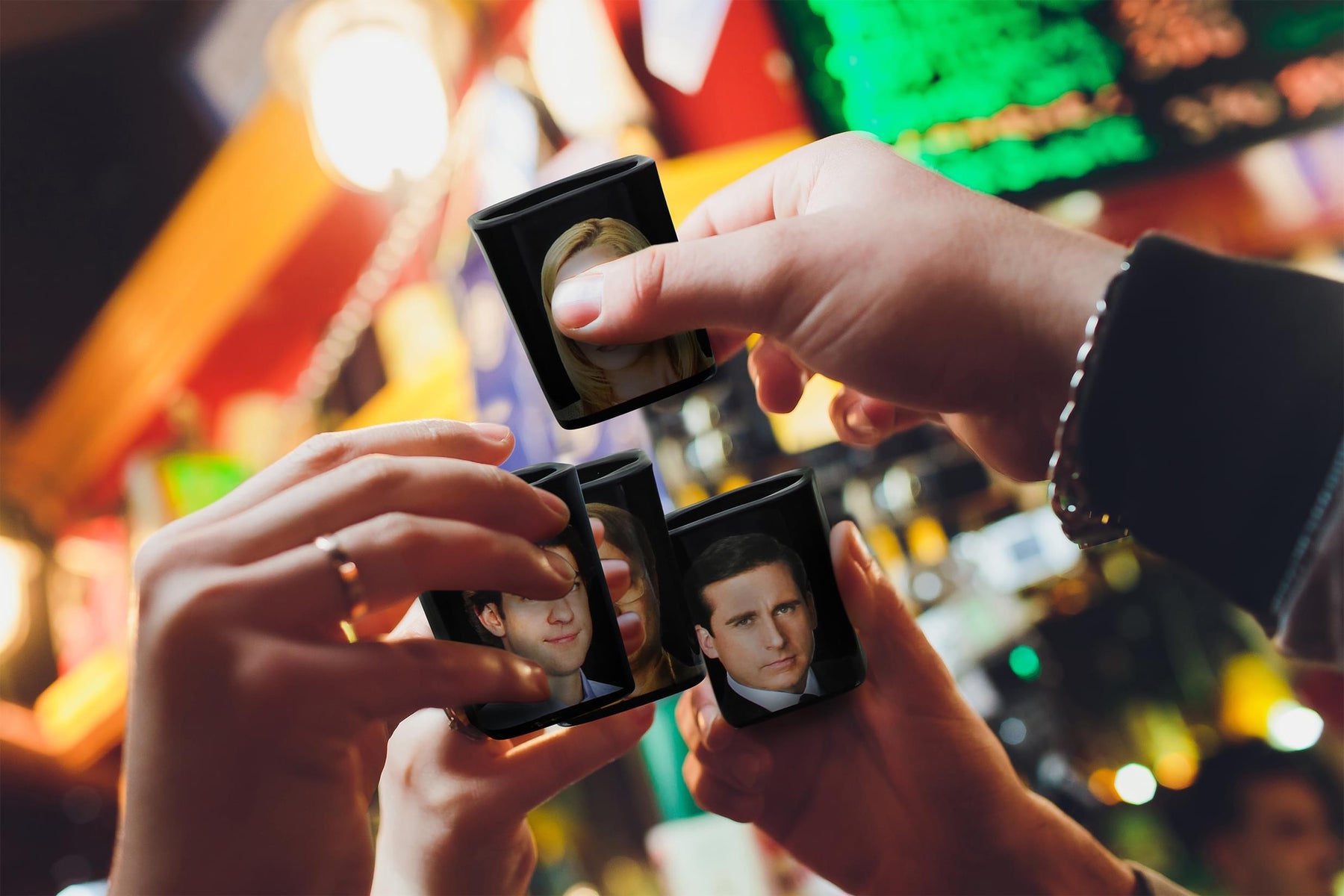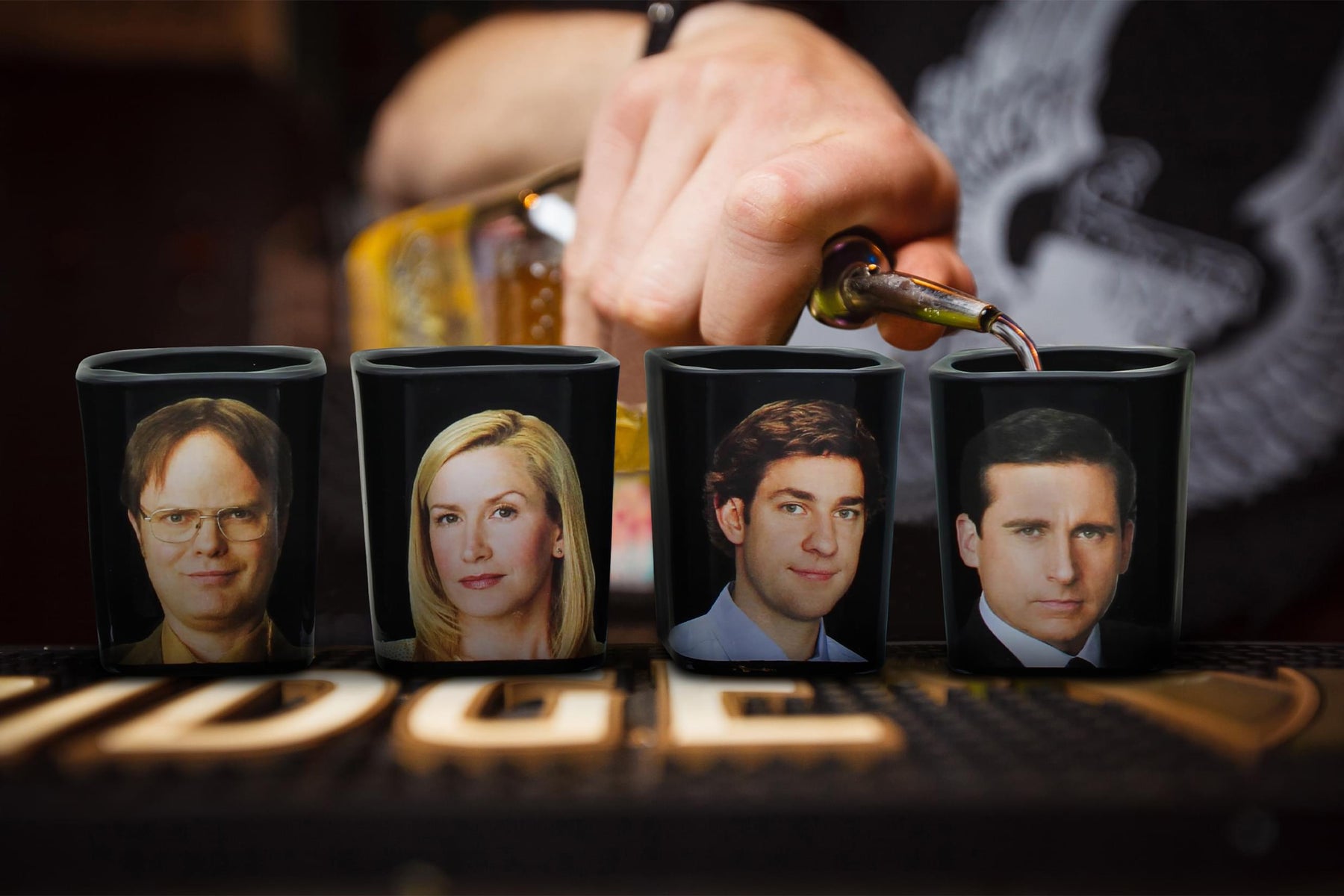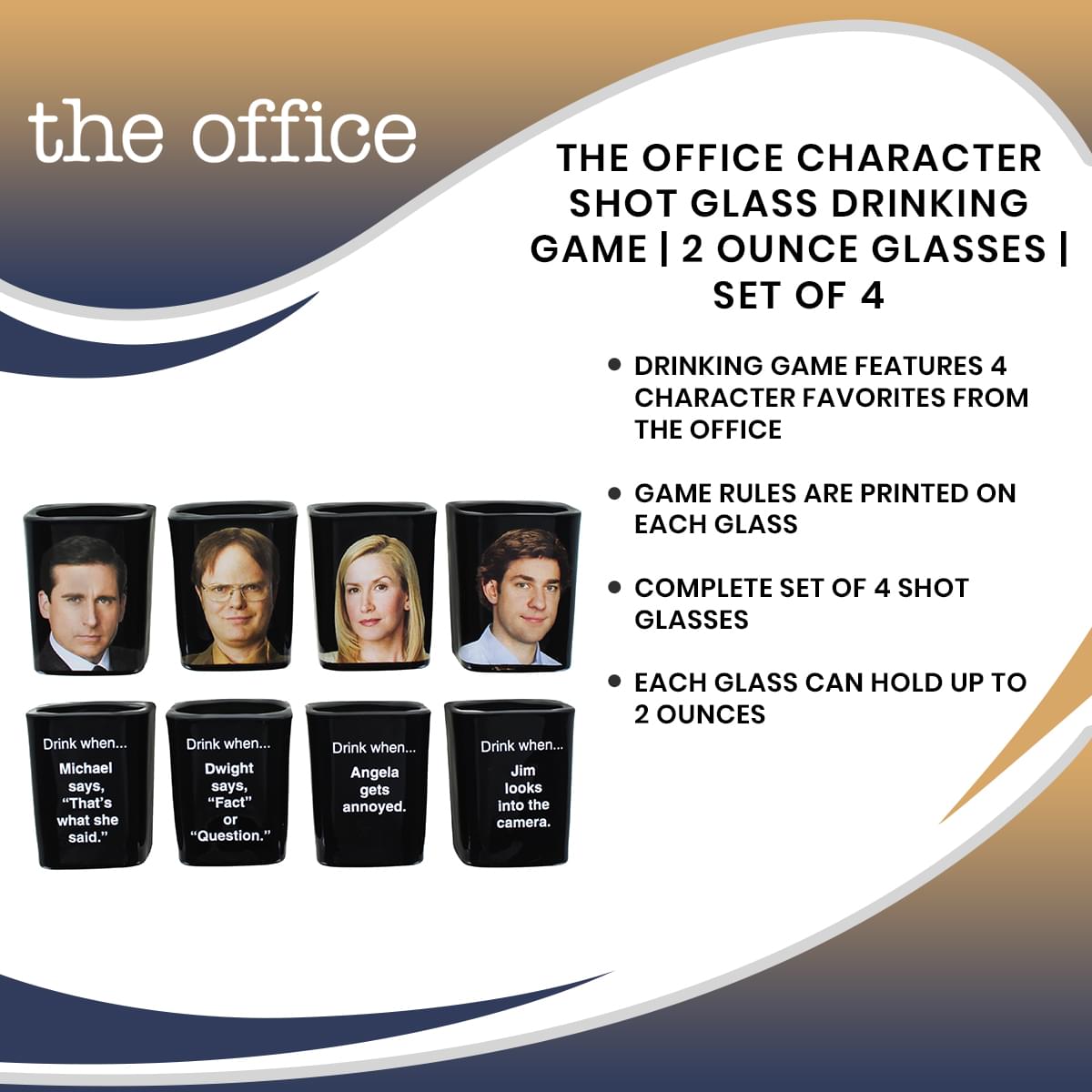 The Office Character Shot Glass Drinking Game | 2 Ounce Glasses | Set of 4
CLASSIC OFFICE SHENANIGANS: The Office has a comfortable spot in the hearts of many adoring fans of the series. The comical antics of Jim, Dwight, Michael, and more have had us bursting with laughter. Now portrayed on this shot glass set, you can bring The Office to your game nights!
A CLASSIC DRINKING GAME WITH AN OFFICE TWIST: Printed on each of the 4 shot glasses are character specific instructions. Choose your character and put on an episode of The Office! Follow the instructions on your glass and make game night a great one!
COMICAL OFFICE COLLECTIBLES: This boxed set of shot glasses comes with four character specific glasses. Each durable shot glass is designed to hold up to 2 ounces of your preferred drink choice! Glasses are dishwasher safe.
CREATE AN OFFICE DISPLAY: With the four unique shot glasses in this set, collectors can create a display of The Office themed shot glasses. Featuring Michael, Jim, Dwight, and Angela, this set of glasses is perfect for any collector!
AN OFFICIAL COLLECTIBLE SET FROM THE OFFICE: Fans of the series will enjoy having this officially licensed set of mini bar glasses in the collections of The Office themed treasures. Grab your set and gift one today!
BRING HOME THE LAUGHS

The Office is an American hit comedy series that took over hearts and televisions across the nation shortly after its debut in 2005. Nowadays it's difficult to go anywhere without coming across an Office quote or reference along the way. Live today like "It is your birthday" and bring home the wit and charm now found in this character shot glass drinking game! Featuring Michael, Jim, Dwight, and Angela, each glass has character-specific instructions for you to follow while watching an episode of The Office! Have fun and drink responsibly!


CREATE A COLLECTIBLE DISPLAY
This boxed set of The Office collectibles features four unique shot glasses. For fans of the series or for those who simply collect shot glasses, this set of The Office characters will make a wonderful display. Showcase your obsessions with the hilarious cast of The Office by grabbing a set of these collectible cups for your own home and spread The Office cheer by gifting a set to The Office fan in your life!
Read All About It on Our Blog
Trending Geek