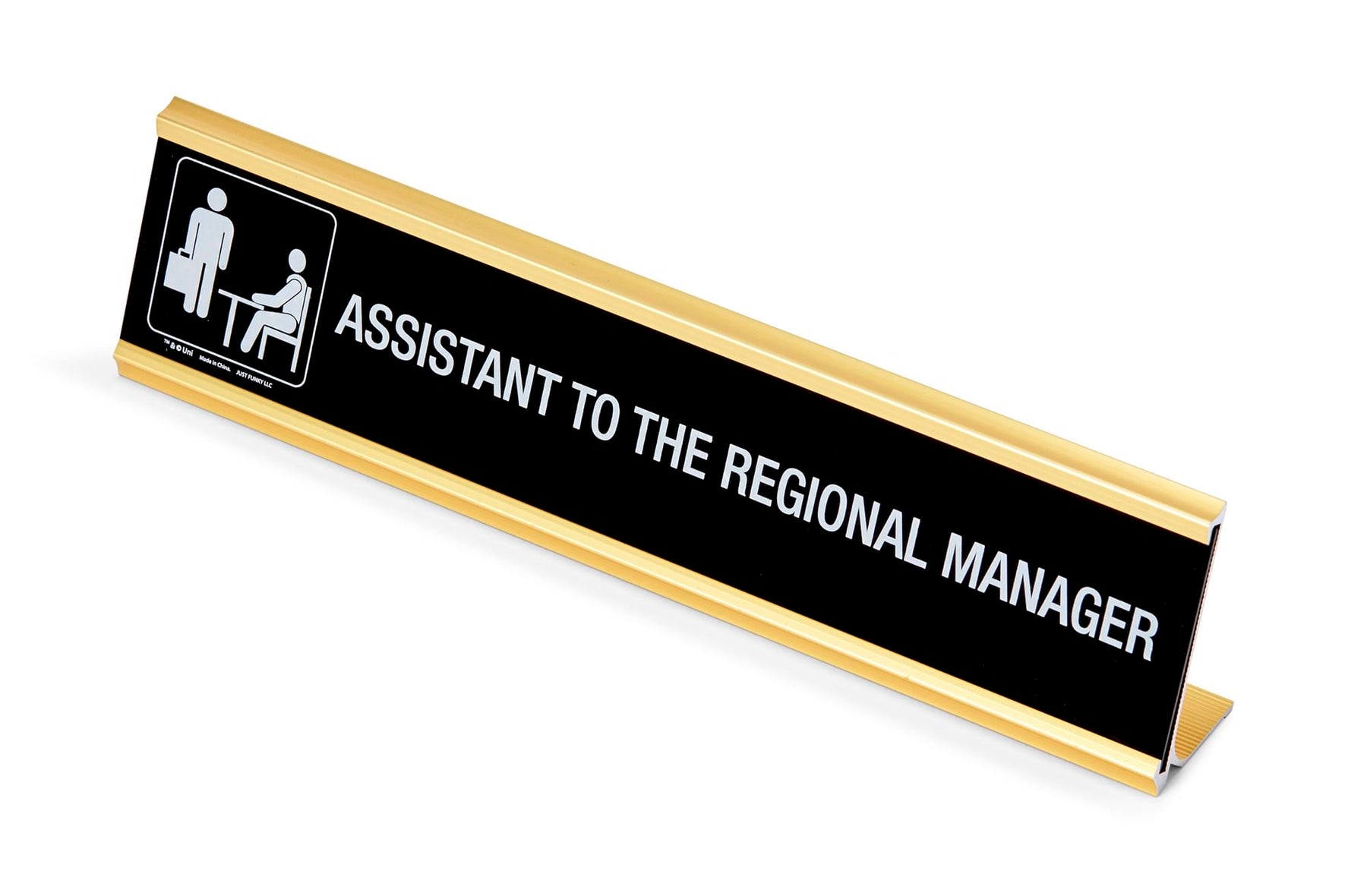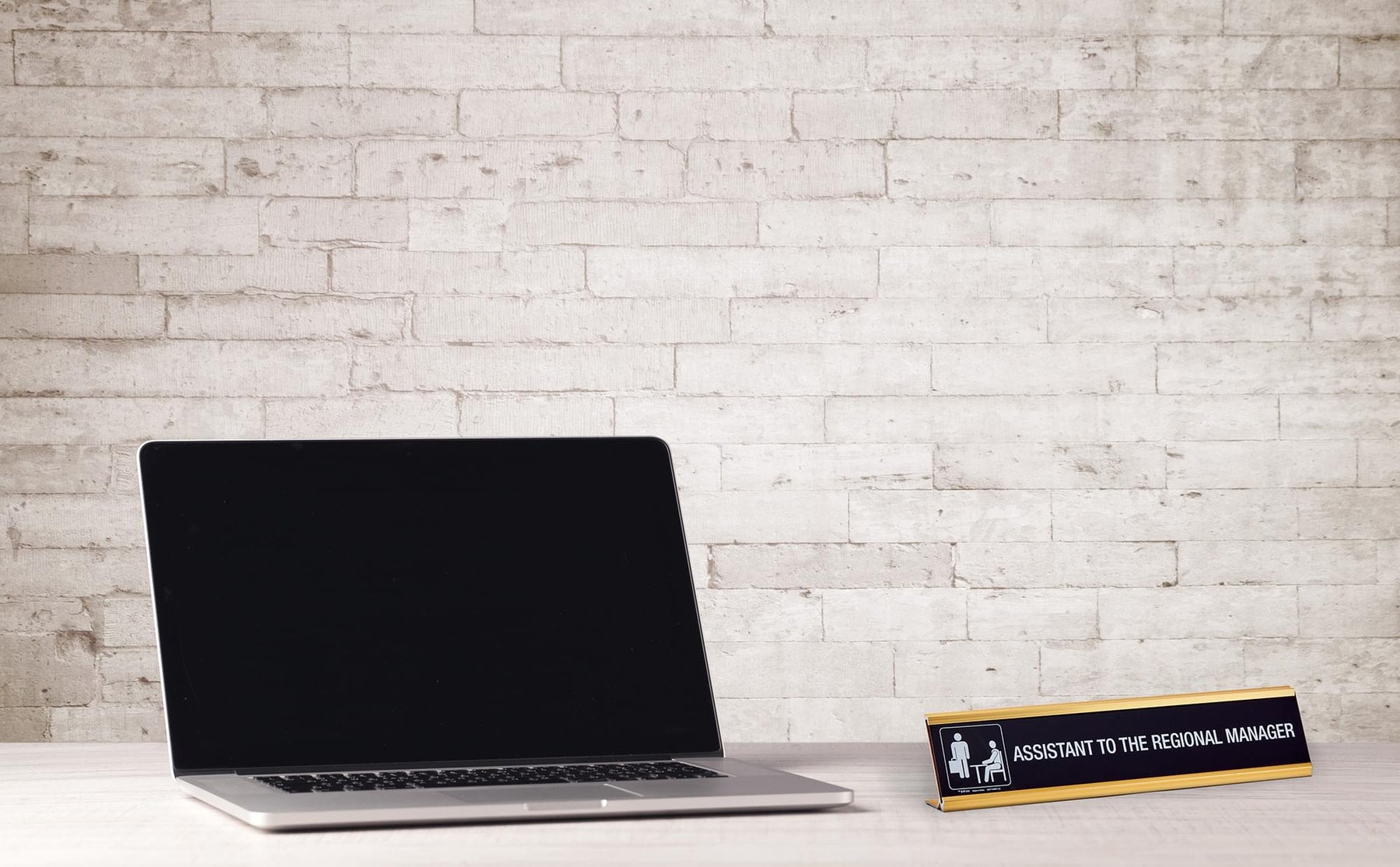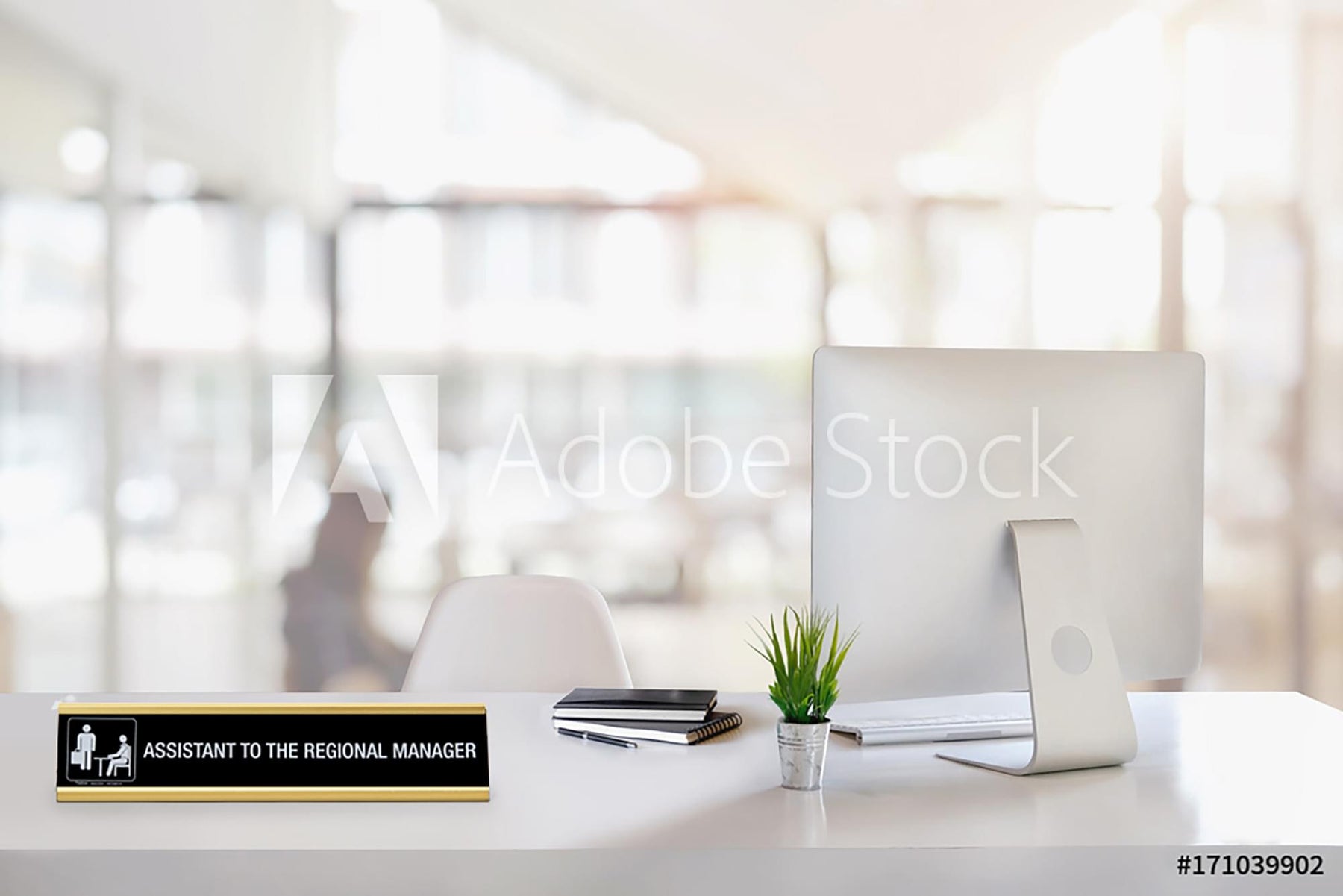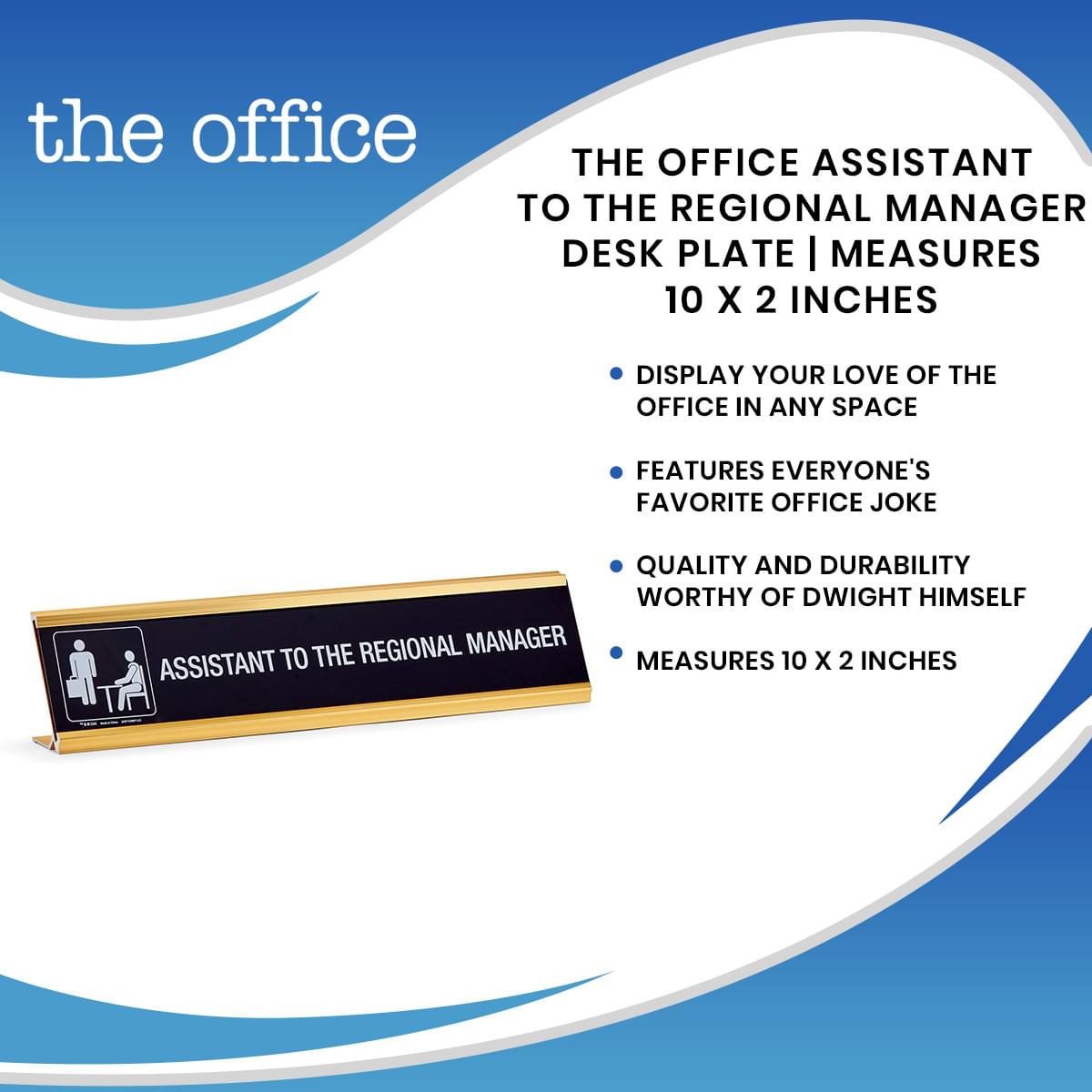 The Office Assistant To The Regional Manager Desk Plate | Measures 10 x 2 Inches
Channel Your Inner Dwight: Assistant (To The) Regional Manager And Everyone'S Favorite Office Character, Dwight Schrute, Practically Makes The Entire Series With His Dry Humor And Pure Love For Michael Scott. Channel Your Inner Dwight And Share The Love Wherever You Choose To Showcase This Plaque!
Show Them All Who'S Boss: Reading "Assistant To The Regional Manager", This Sign Is Sure To Catch The Eye Of Any Office Fan You Meet! With This Replica Sign As Seen On The Office, You'Re Set With The Perfect Starter Pack To Showcase Your Office Obsession In Any Space.
Your New Favorite Statement Piece: Measuring 10 X 2 Inches, This Plaque Is The Perfect Size To Make A Statement In Your Office Collection. It'Ll Have Your Desk, Bookshelf, Or Any Other Space Feeling More Like Dunder Mifflin In No Time!
A Gift Even Belsnickel Would Approve Of: Who'S Been Admirable And Who'S Been Impish? Only The Belsnickel Knows And For Those Who Are Worthy, This Office-Themed Name Plate Will Make The Ideal Present!
Get Ready For Your Office Marathon: Settle In And Get Ready To Report Any Misdeeds To The Regional Manager As You Lay Back And Enjoy A Marathon Of Antics From Your Favorite Crew At Dunder Mifflin. This Name Plate Makes Wonderful Decor For Any Office Watch Parties!
TAKE HOME THE NOBLE TITLE OF ASSISTANT TO THE REGIONAL MANAGER
At Dunder Mifflin, nothing less than excellent performance will be tolerated under the supervision of the Assistant to the Regional Manager. Dwight Schrute nobly takes on this responsibility in the series but the burden of this keystone title may still be unnamed at your place of business. It's time to put aside mediocrity and take charge! Become the Assistant to the Regional Manager today by laying claim to this nameplate. After all, if the nameplate is on your desk, it must be official. 
BECOME A PEOPLE PERSON'S PAPER PEOPLE
The Office has sparked more than a fandom, it's created a family from those of us who simply cannot get enough of Jim, Dwight, Pam, Michael, and more. The crew of Dunder Mifflin has been invited into our homes on a near-daily basis and as such, our collections of Office-related treasures never ceases to grow. This desk plate represents the position that Dwight held so nobly throughout his career at Dunder Mifflin and will make a wonderful display piece on your own desk, bookshelf, or in your assortment of Office collectibles.
Read All About It on Our Blog
Trending Geek