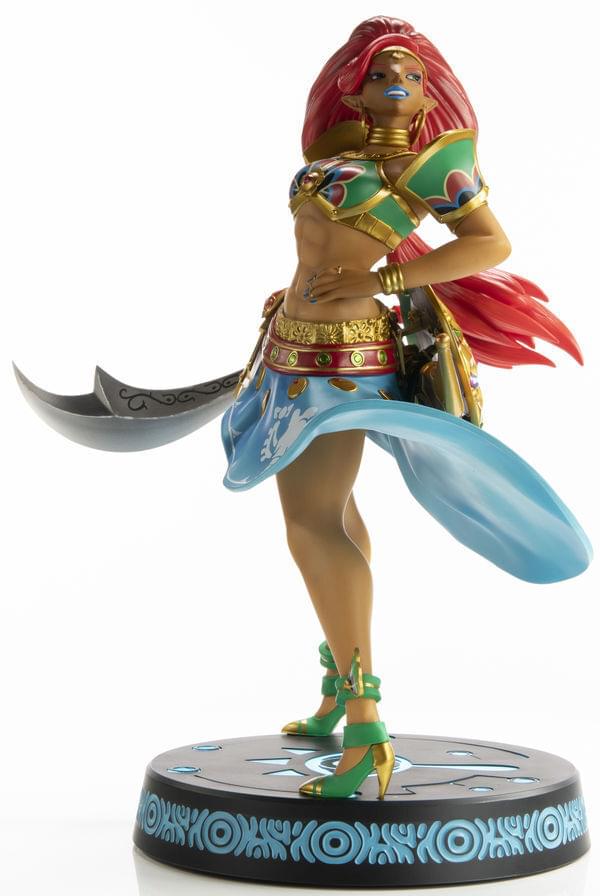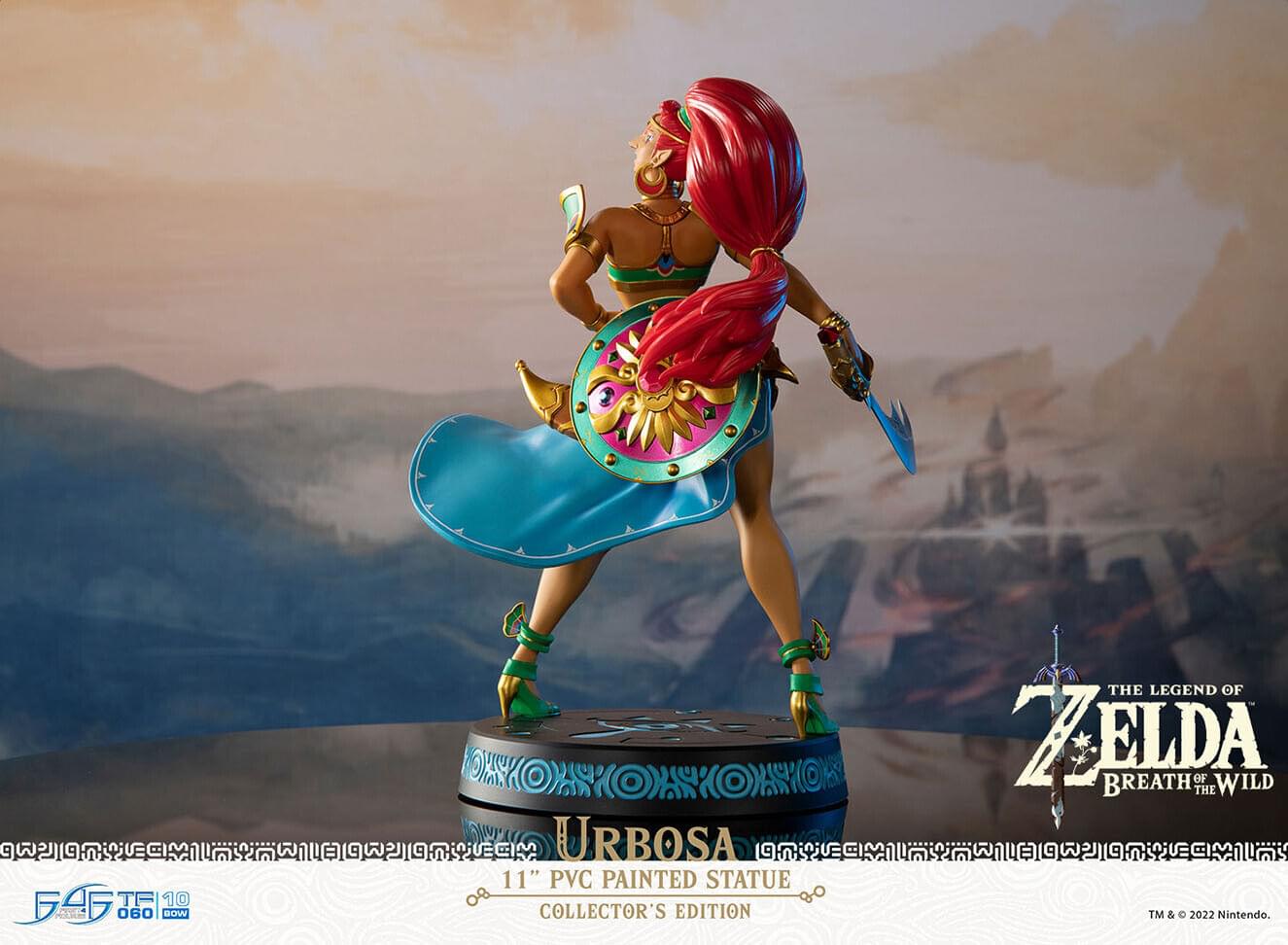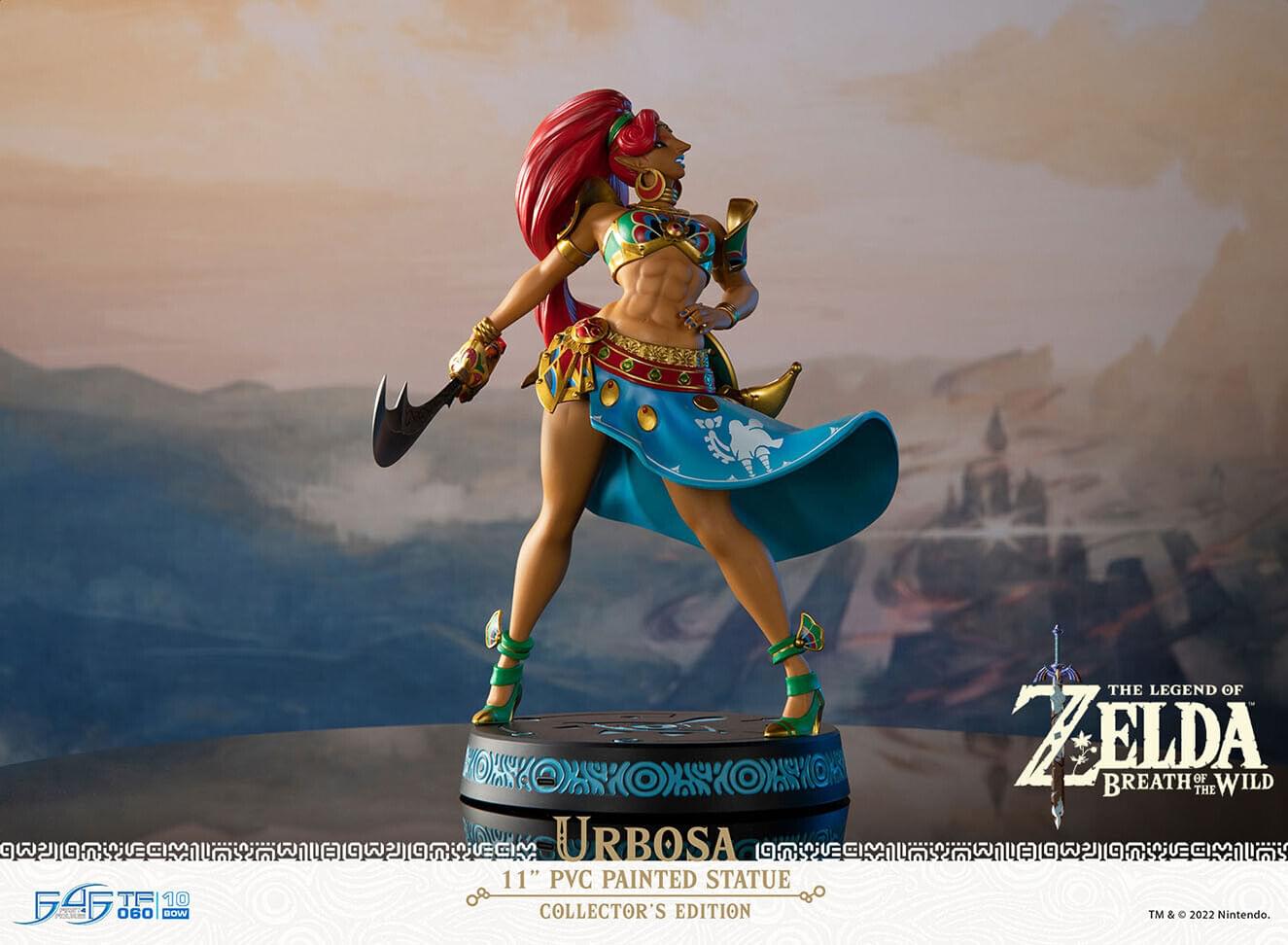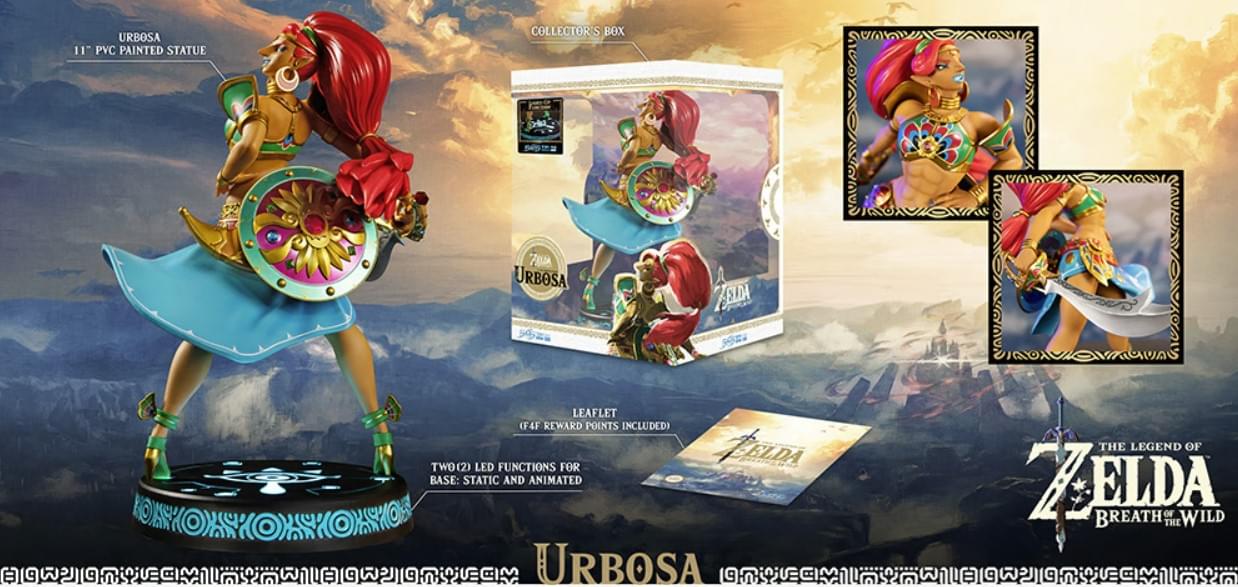 The Legend of Zelda Breath of the Wild PVC Statue | Urbosa Collectors Edition
ZELDA FANDOM: First 4 Figures proudly presents Gerudo Champion and pilot of the Divine Beast Vah Naboris: Urbosa!
COLLECTIBLE SIZE: Made of PVC plastic, this statue measures approximately 11 inches tall - the perfect size for your office desk, home bookshelf and so much more!
LIGHT-UP FEATURE: Statue has two LED modes (Static and Animated) for the base. Rechargeable battery with USB-C Cable.
GREAT GIFT IDEA: Add this figure to your personal collection or gift it to the Zelda fan in your life!
Urbosa is brought to life with stunning detail in this high-quality PVC statue. Her dynamic pose makes her appear in mid-twirl, with her skirt and hair flowing free. The base's design features the Sheikah Eye symbol, consistent with the other statues in the First 4 Figures The Legend of Zelda: Breath of the Wild lineup. The Collector's Edition of this statue has two (2) light-up LED modes (Static and Animated) in the base. When activated, the Sheikah Eye symbol will glow a brilliant blue: steadily on in Static mode and pulsating in Animated mode.
Read All About It on Our Blog
Trending Geek