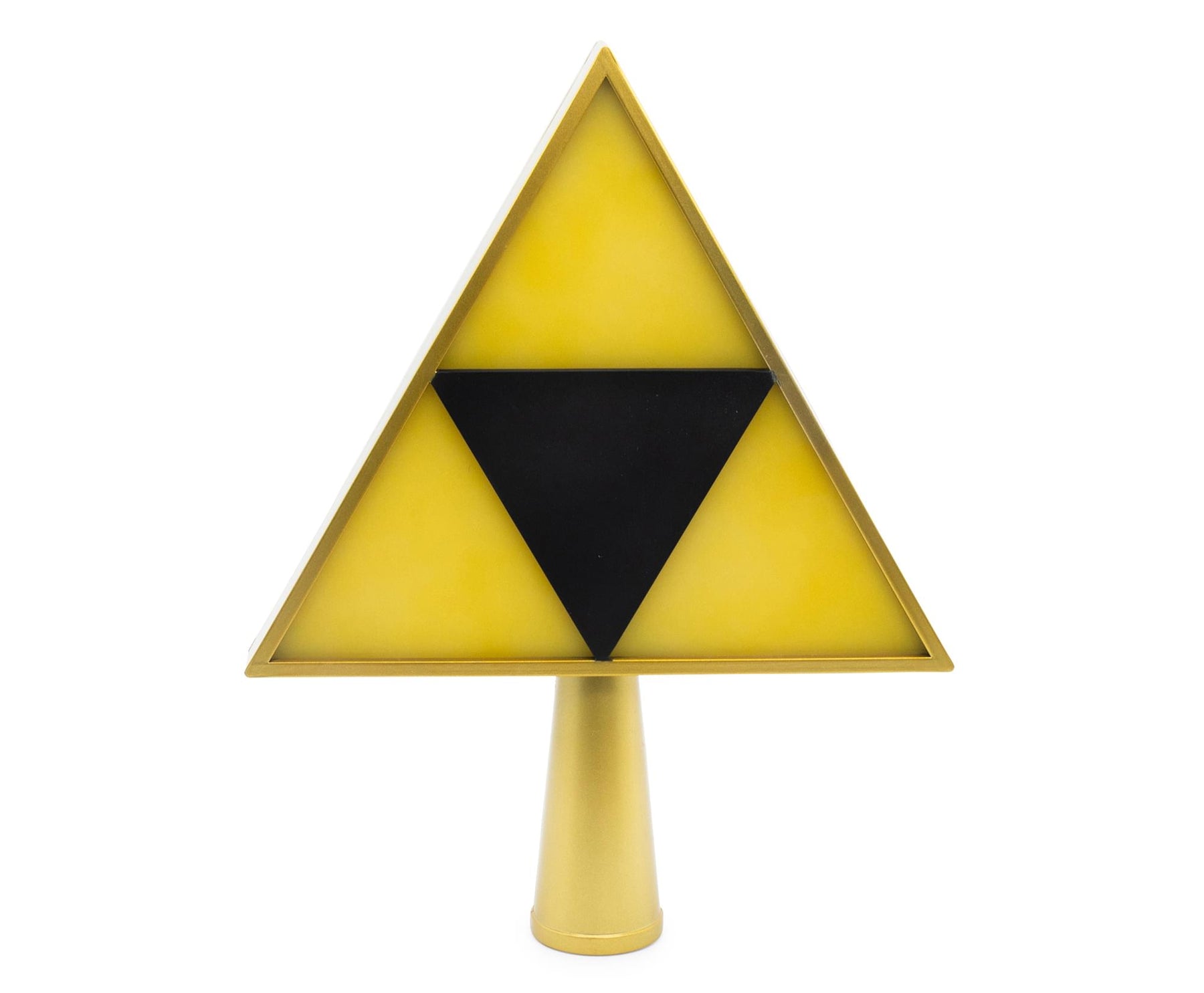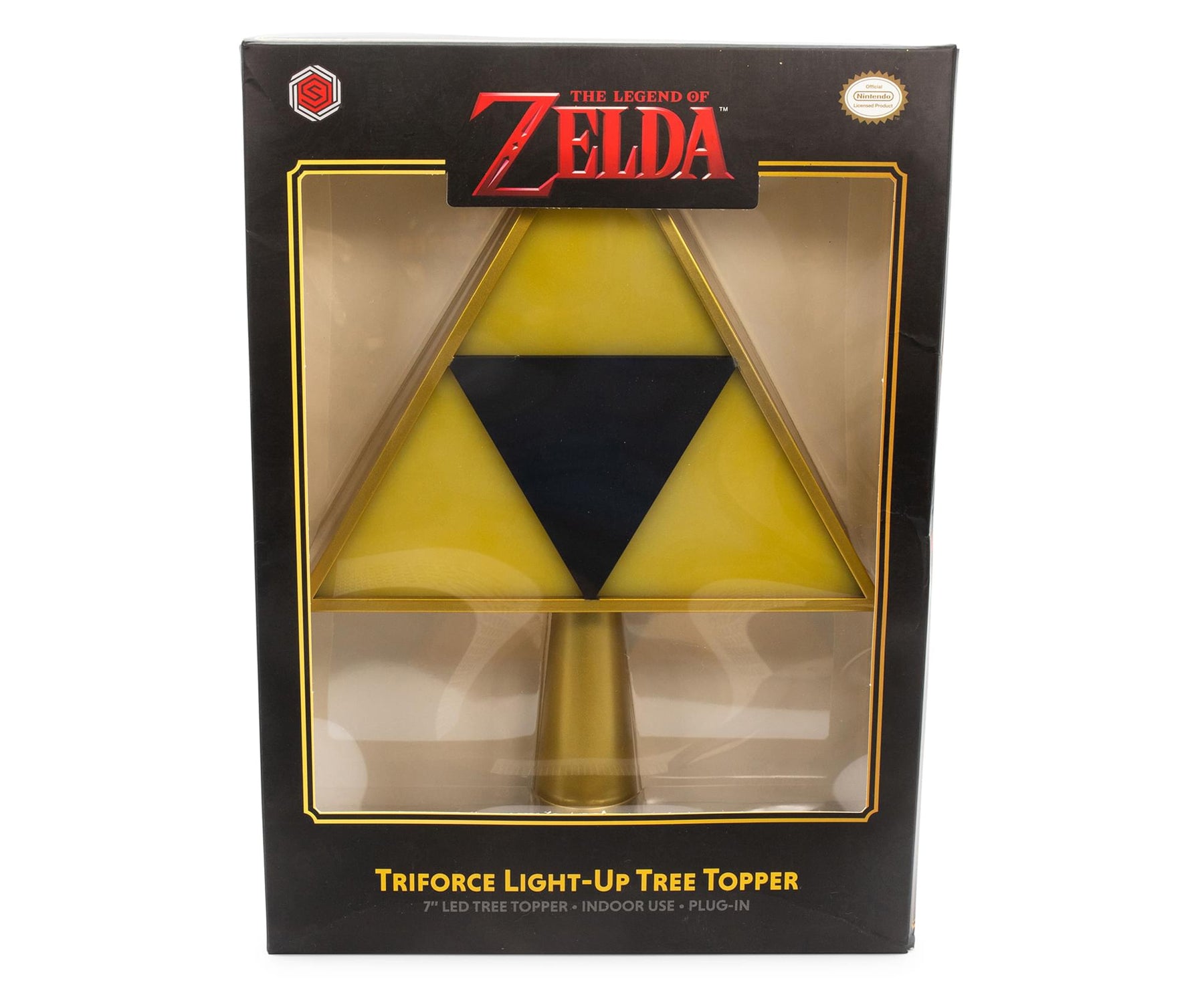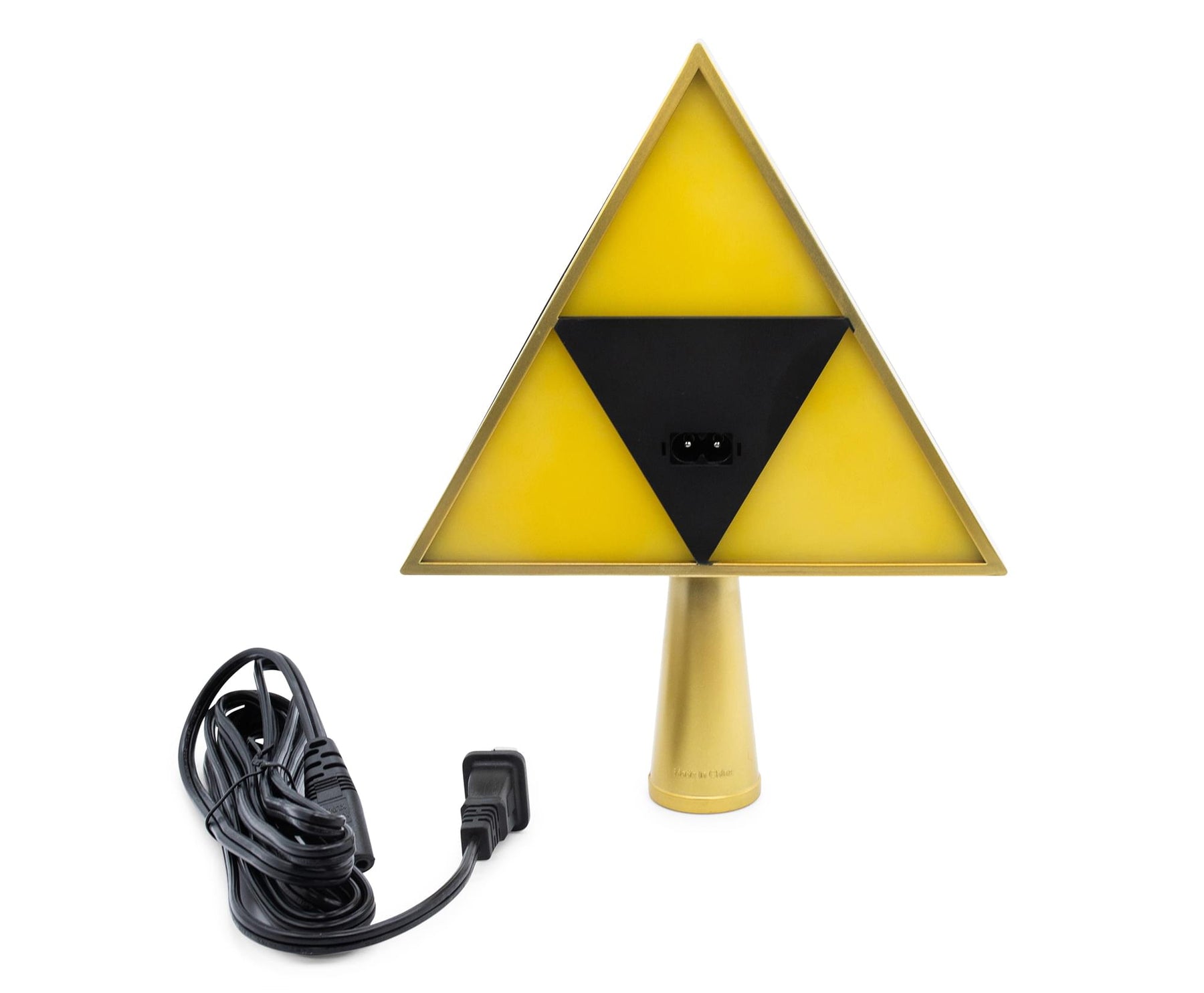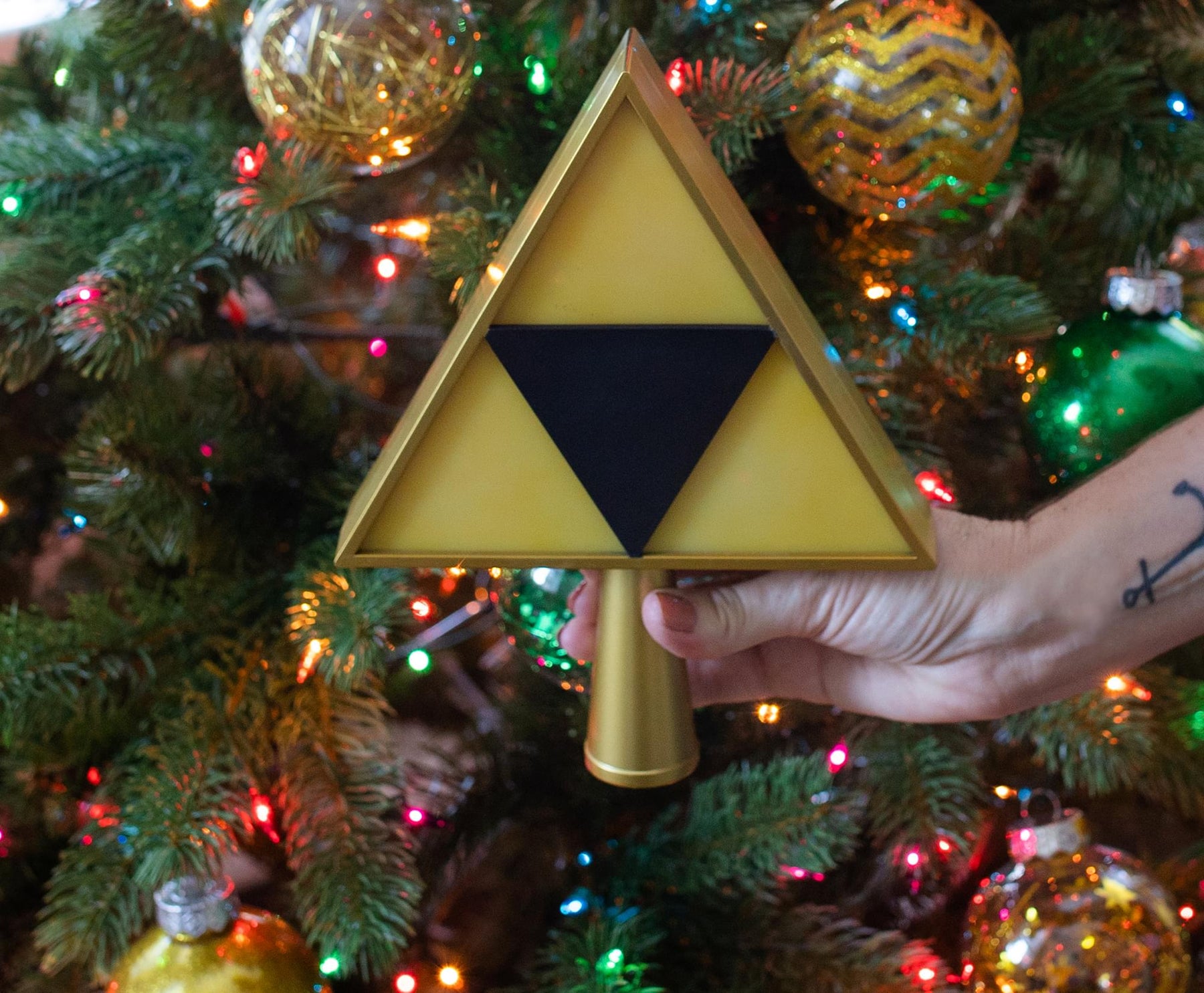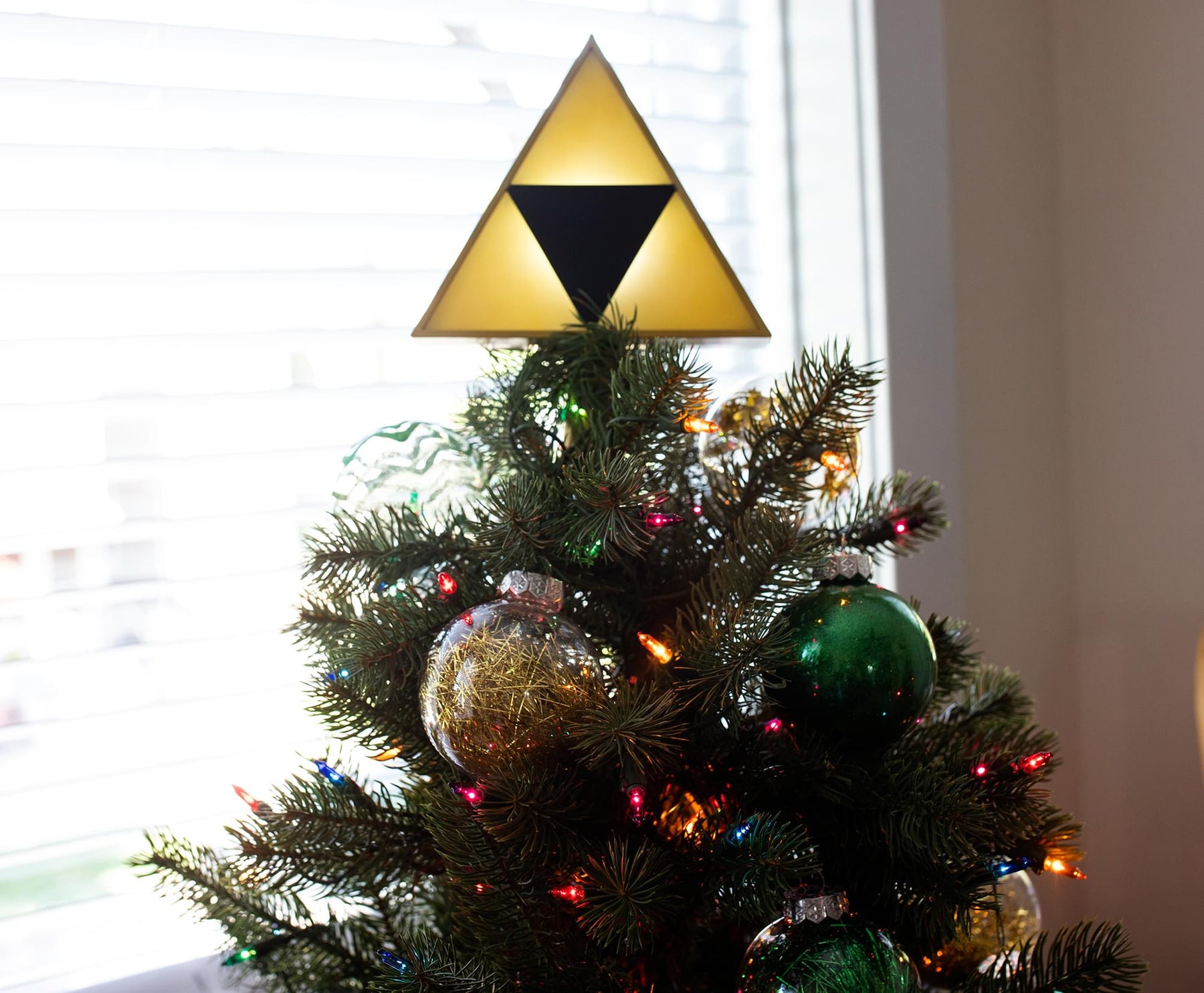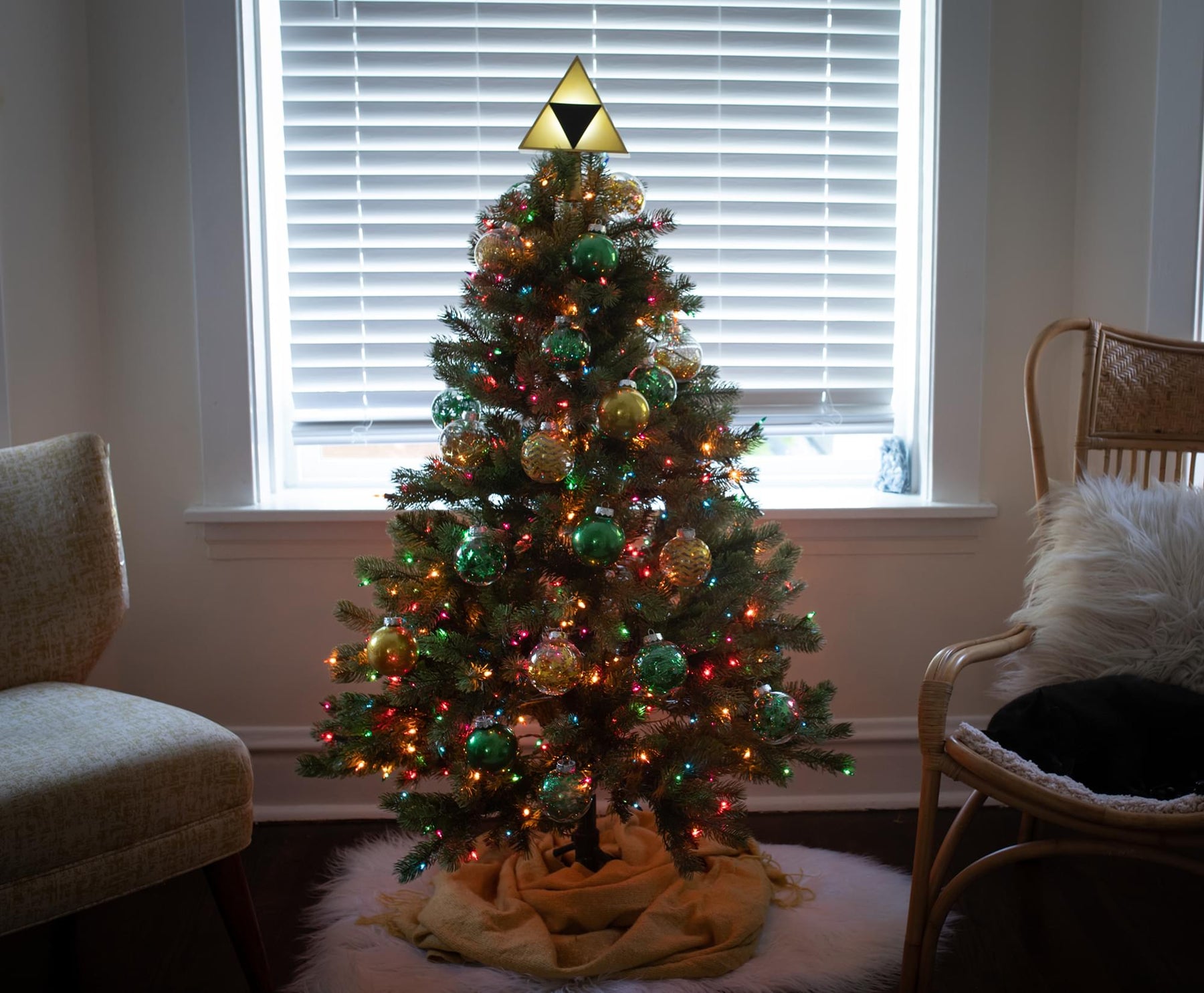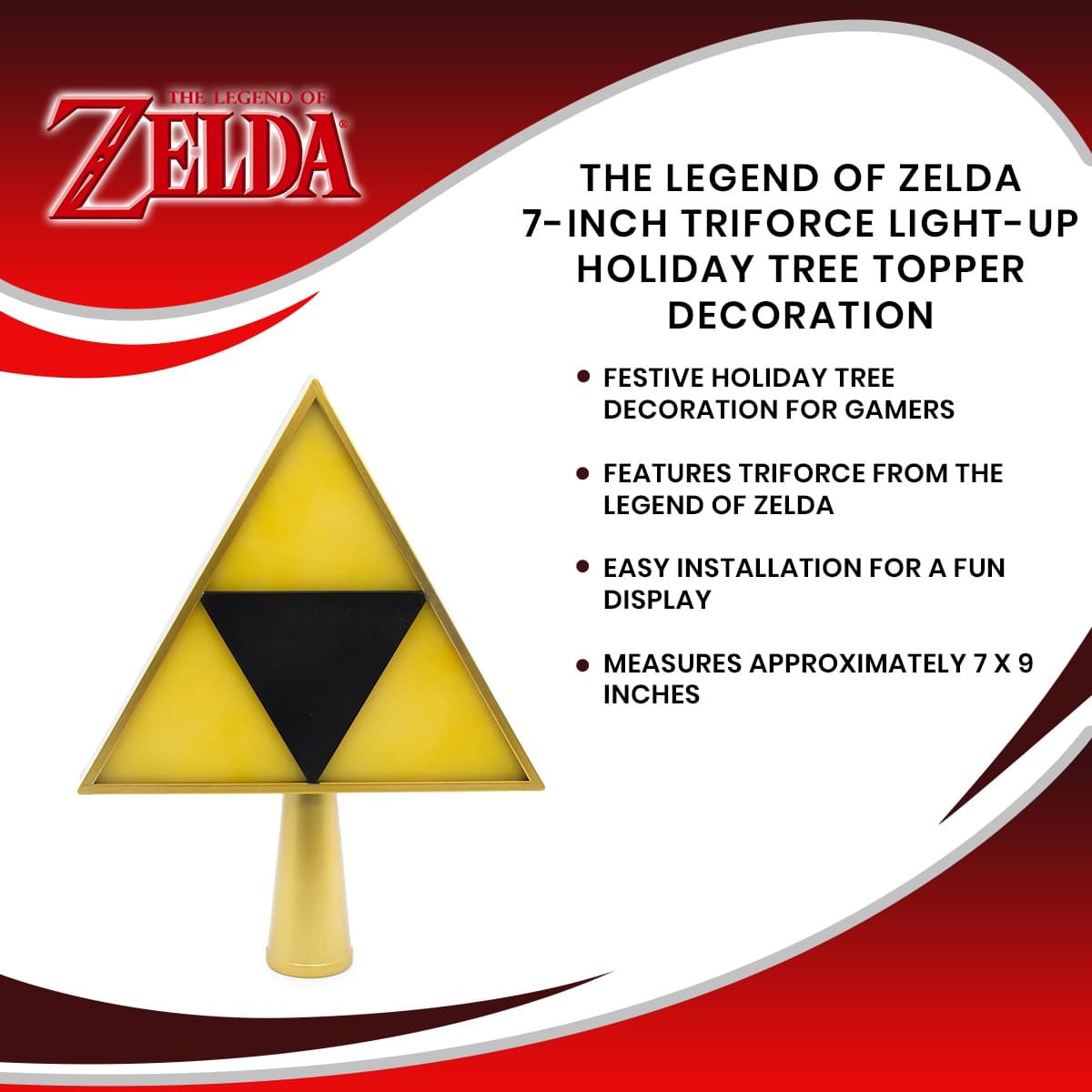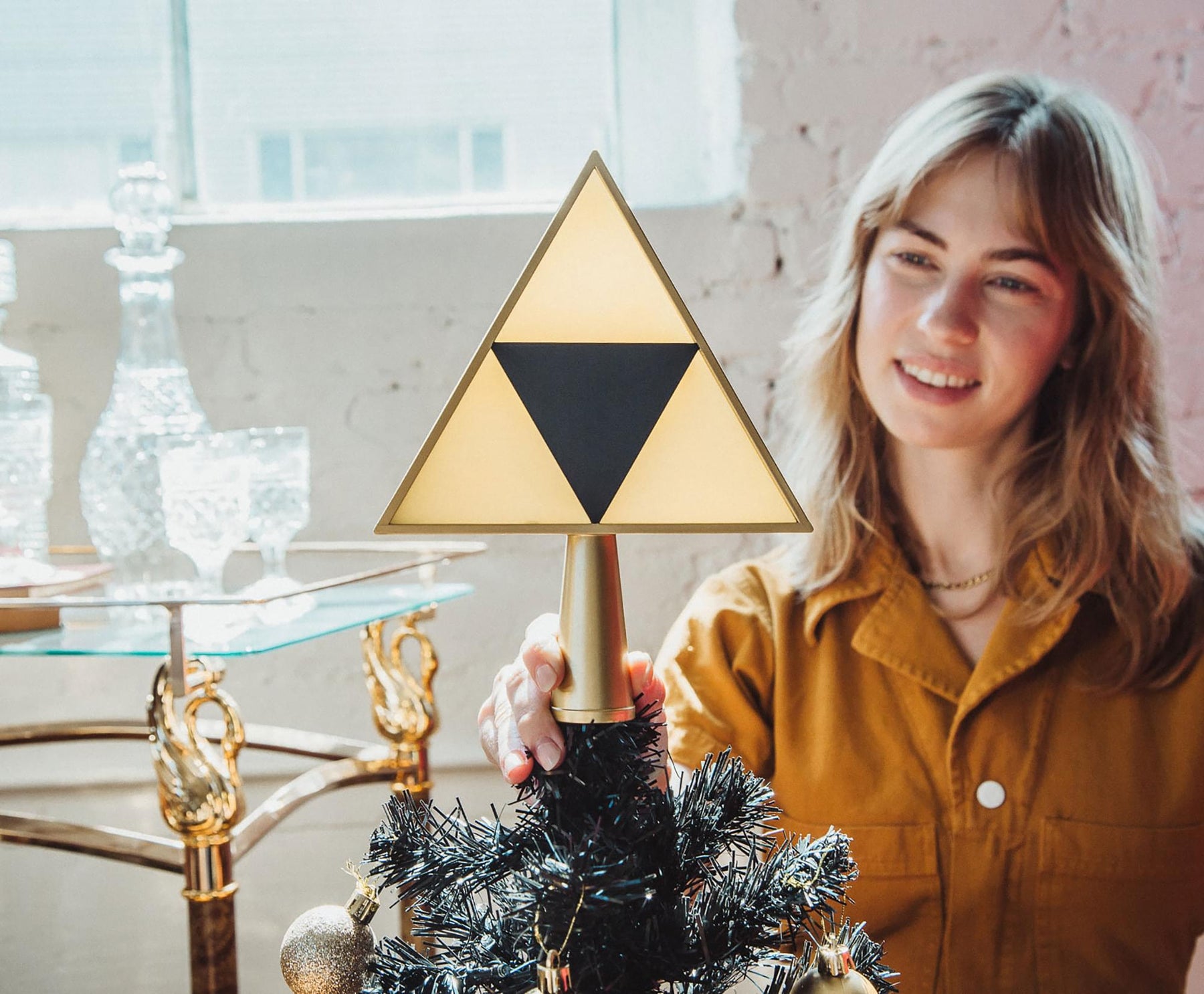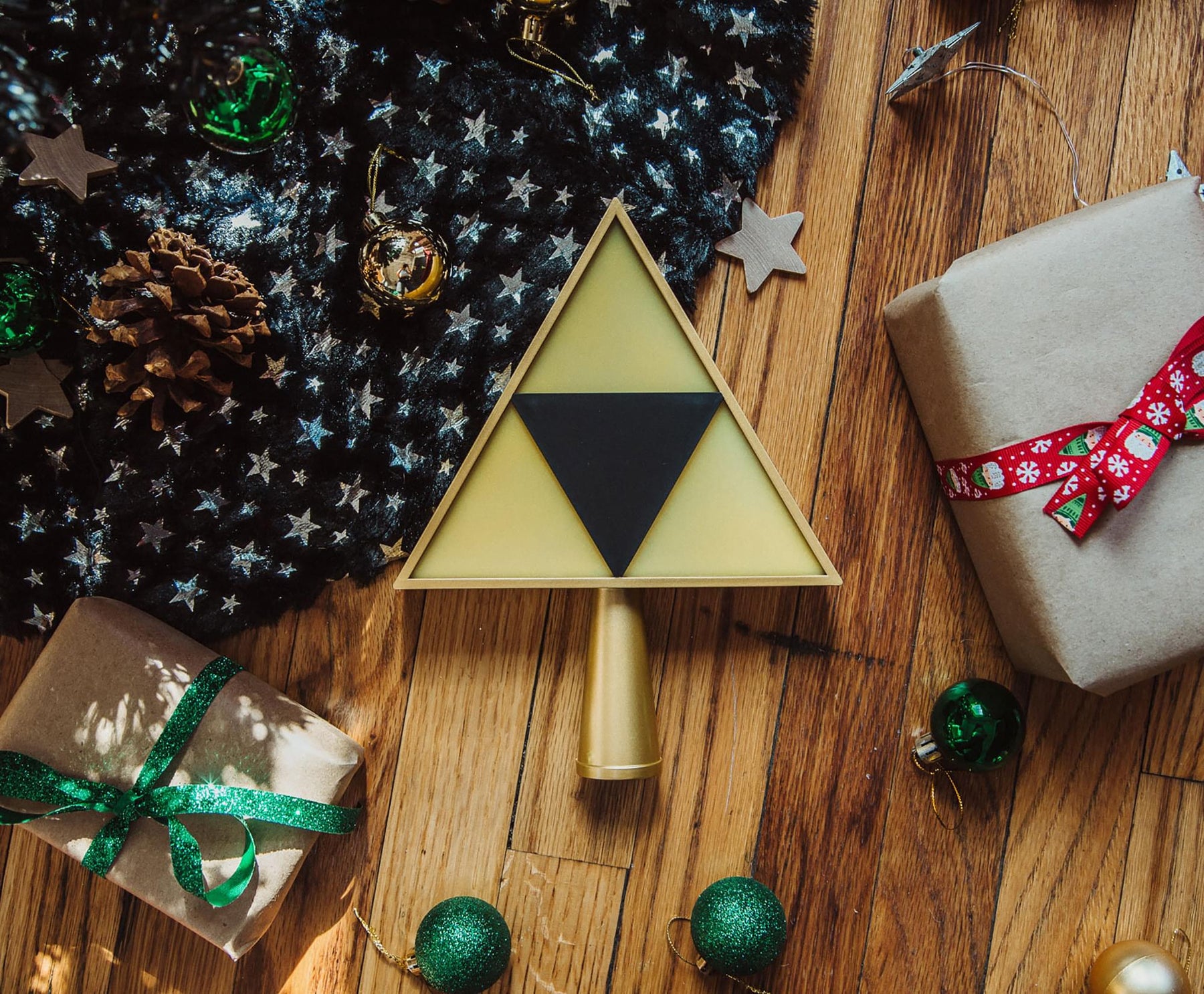 The Legend of Zelda 7-Inch Triforce Light-Up Holiday Tree Topper Decoration
Zelda For The Holidays: Determine Hyrule's destiny with this decorative Triforce Tree Topper inspired by The Legend of Zelda. The most wonderful time of the year just leveled up with your favorite video game.
Holiday Decorations With Style: Give your space a holly jolly upgrade with festive home decor from The Legend of Zelda. This tree topper features the Triforce from the classic video game series.
Powerful Display: Make the holidays even brighter with this Christmas tree topper ornament. This LED light-up Triforce collectible operates via USA plug-in. No batteries required. Indoor use only.
Made With Fan Appeal: This Triforce ornament is designed to sit atop your Christmas tree, measuring about 7 x 9 inches. Even better, you can place it on your office desk, home bookshelf, and more.
Festive Gaming Fun: Make you next warrior quest extra festive with this seasonal gift featuring the Triforce from The Legend of Zelda. The ornament looks great displayed on your Christmas tree or anywhere else.
IT'S DANGEROUS TO GO ALONE! TAKE THIS
Obtain the Power of the Chosen One this holiday season with the festive Triforce Light-Up Tree Topper.
From the classic franchise The Legend of Zelda, this fun holiday collectible is perfect for decorating your Christmas tree or any other spaces. This seasonal Christmas ornament resembles the Triforce, a sacred golden relic and the ultimate source of power within the video games.
THE LEGEND OF ZELDA HOLIDAY COLLECTION
With it's brilliant LED light display, this powerful relic can be the focal point of any gamer's Christmas tree. The Triforce doesn't need to be reserved just for the holidays. Display this collectible figure at any time of year in your home, office, or gaming spaces.
Bring courage, power, and wisdom to your festivities with this officially licensed Triforce Light-Up Tree Topper from The Legend of Zelda.