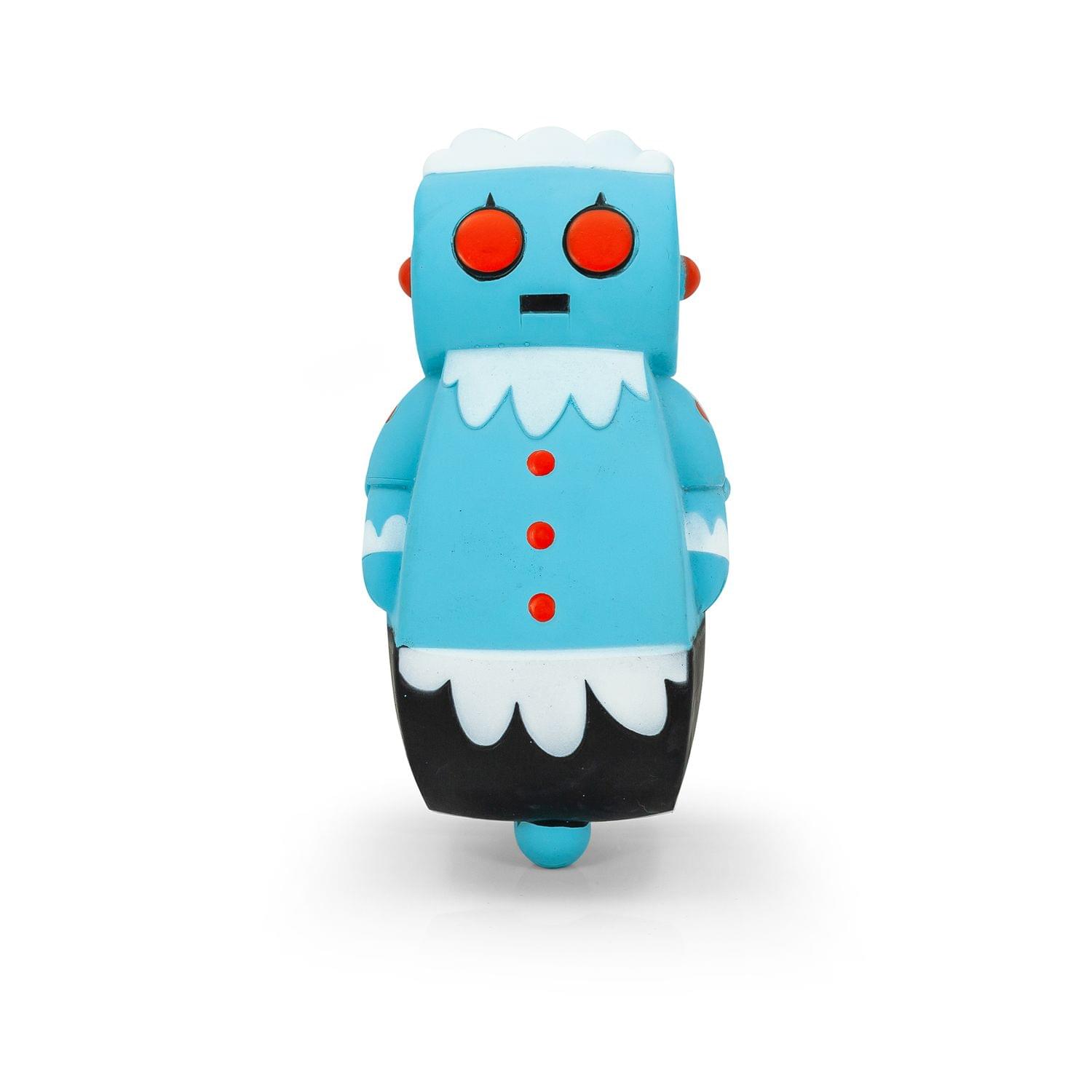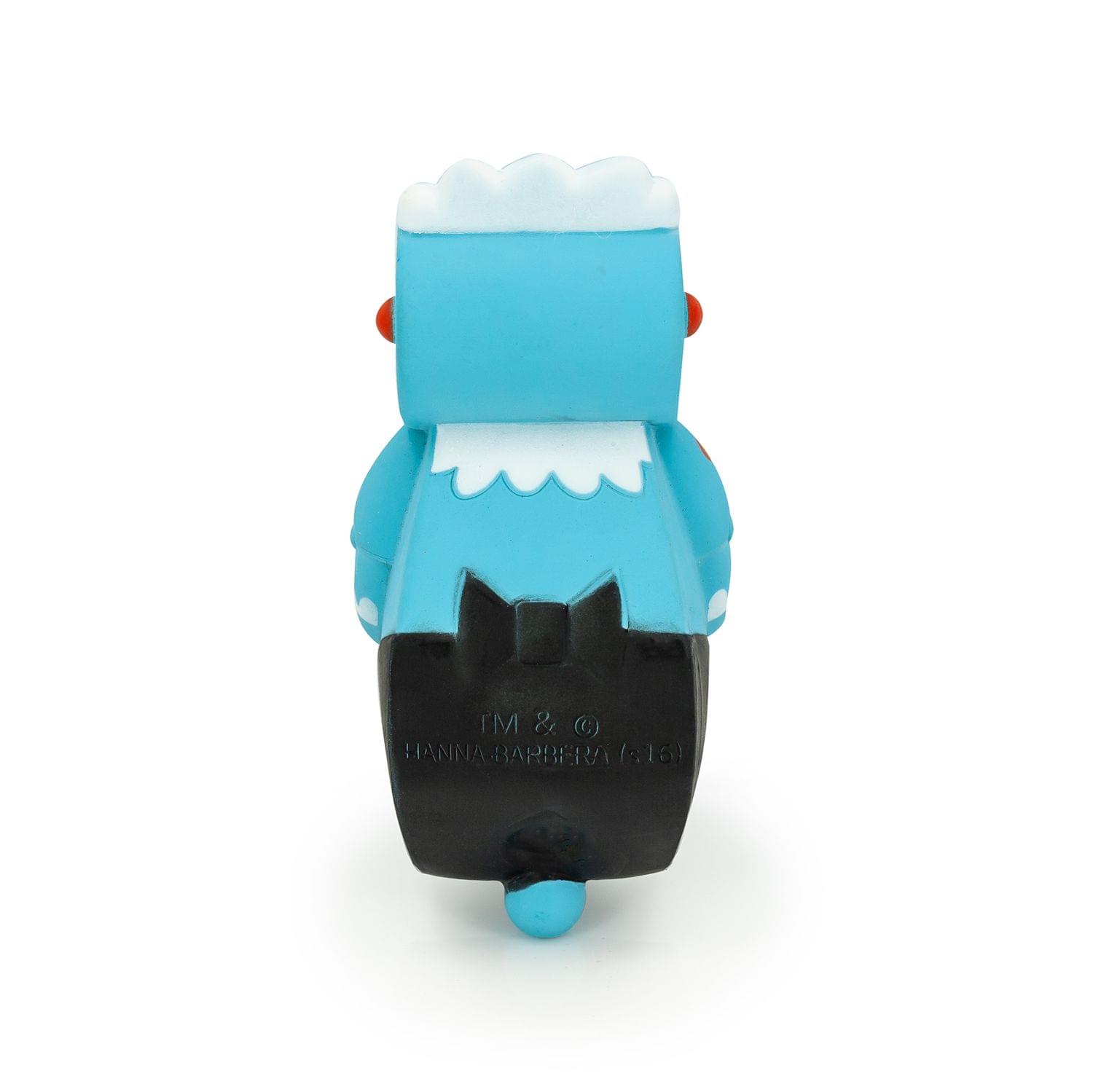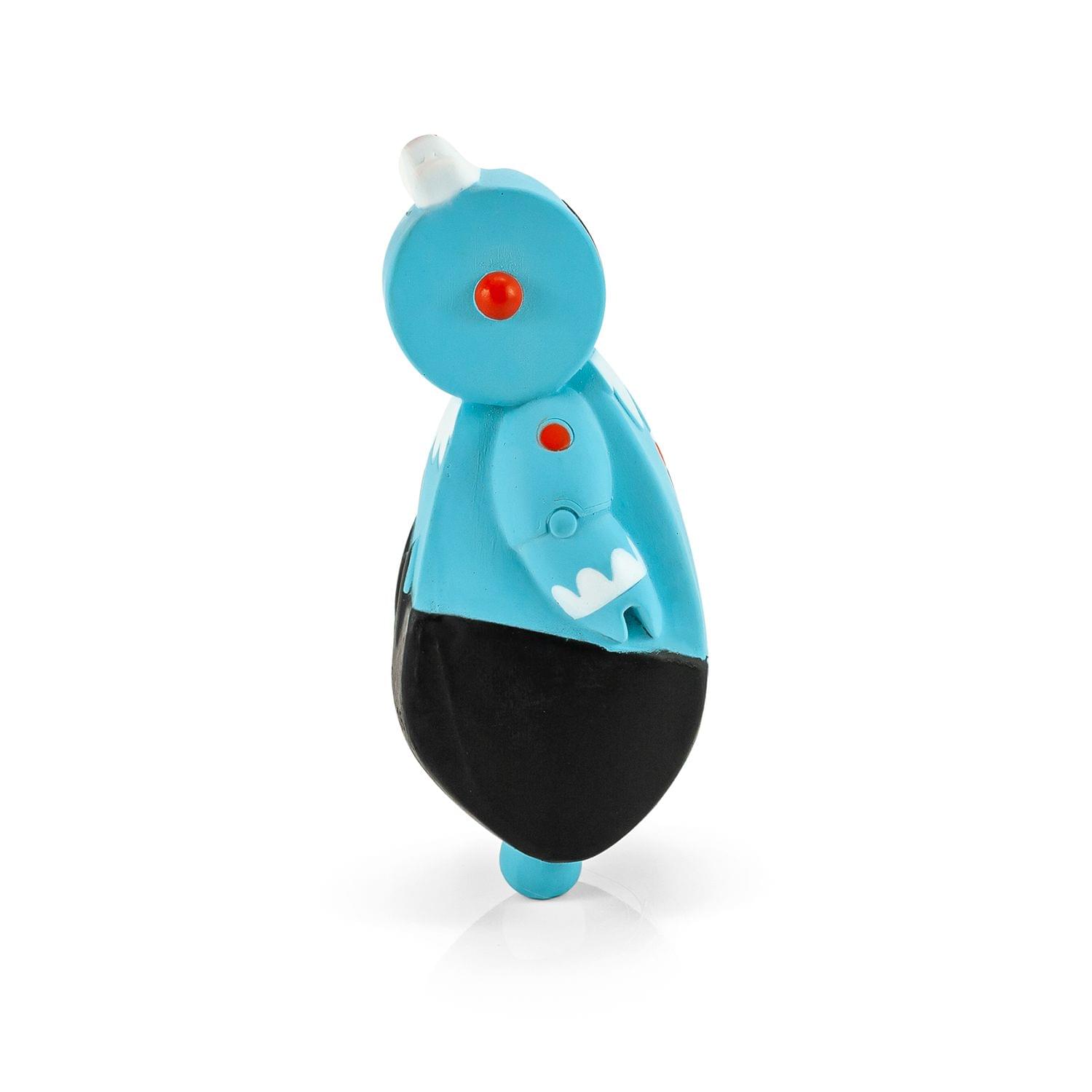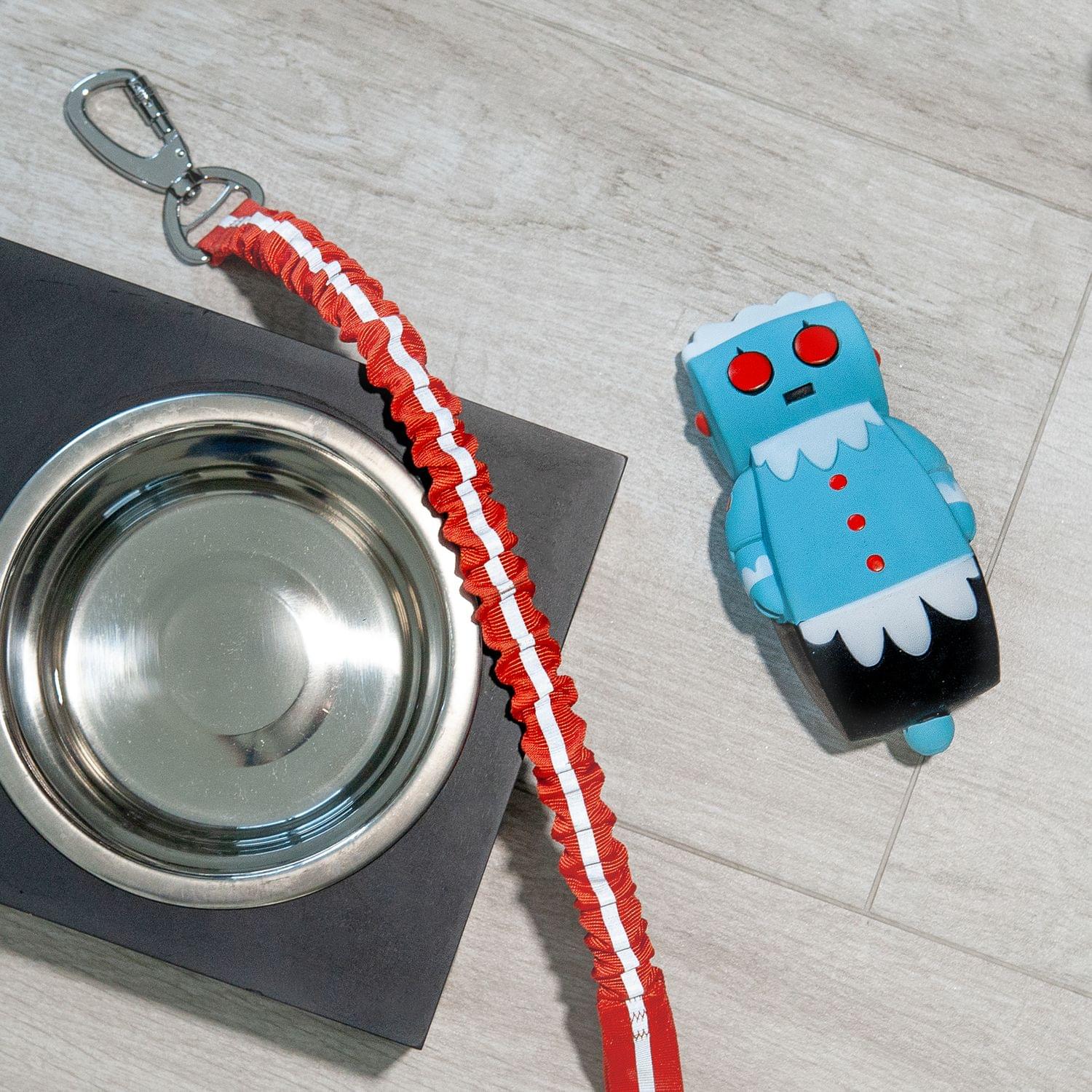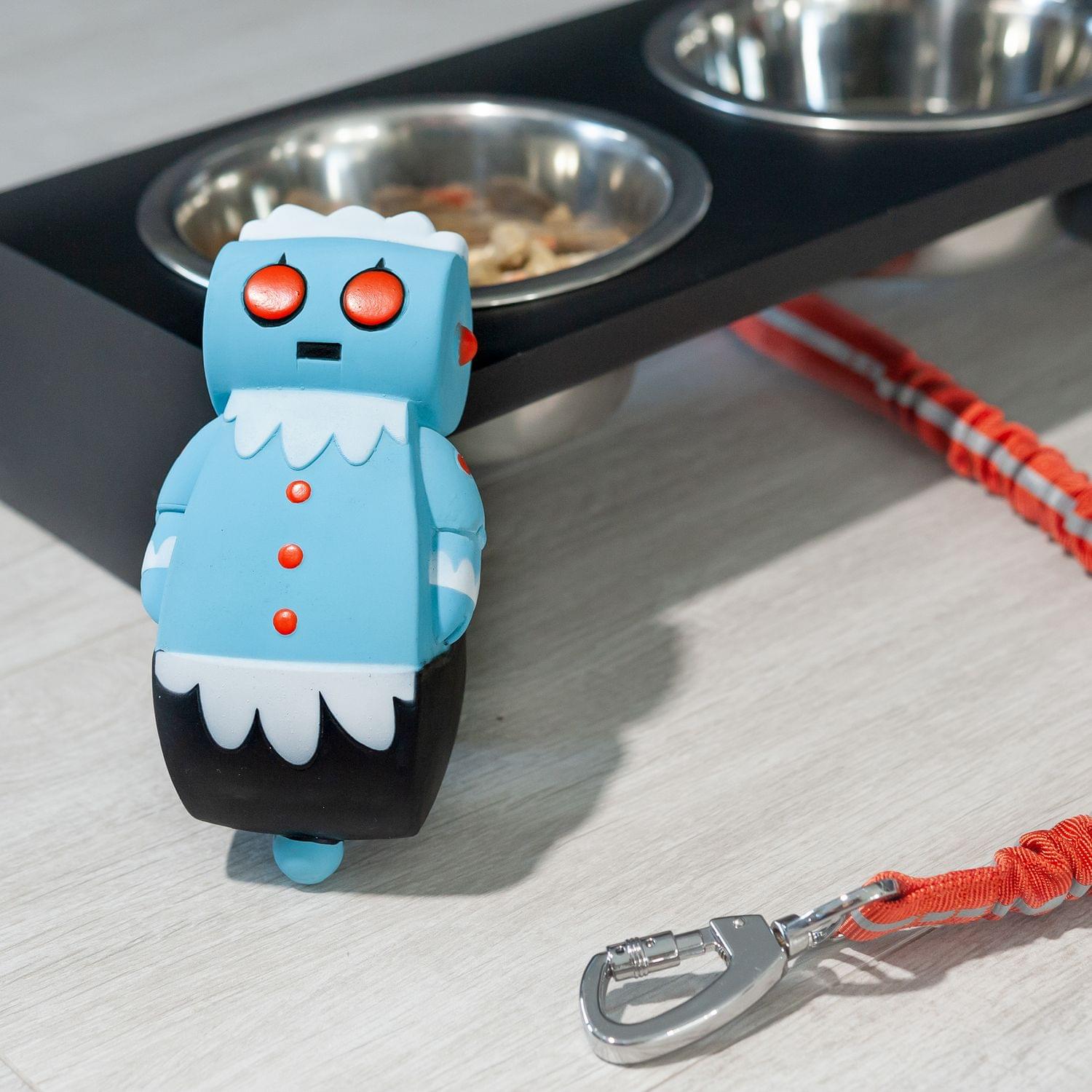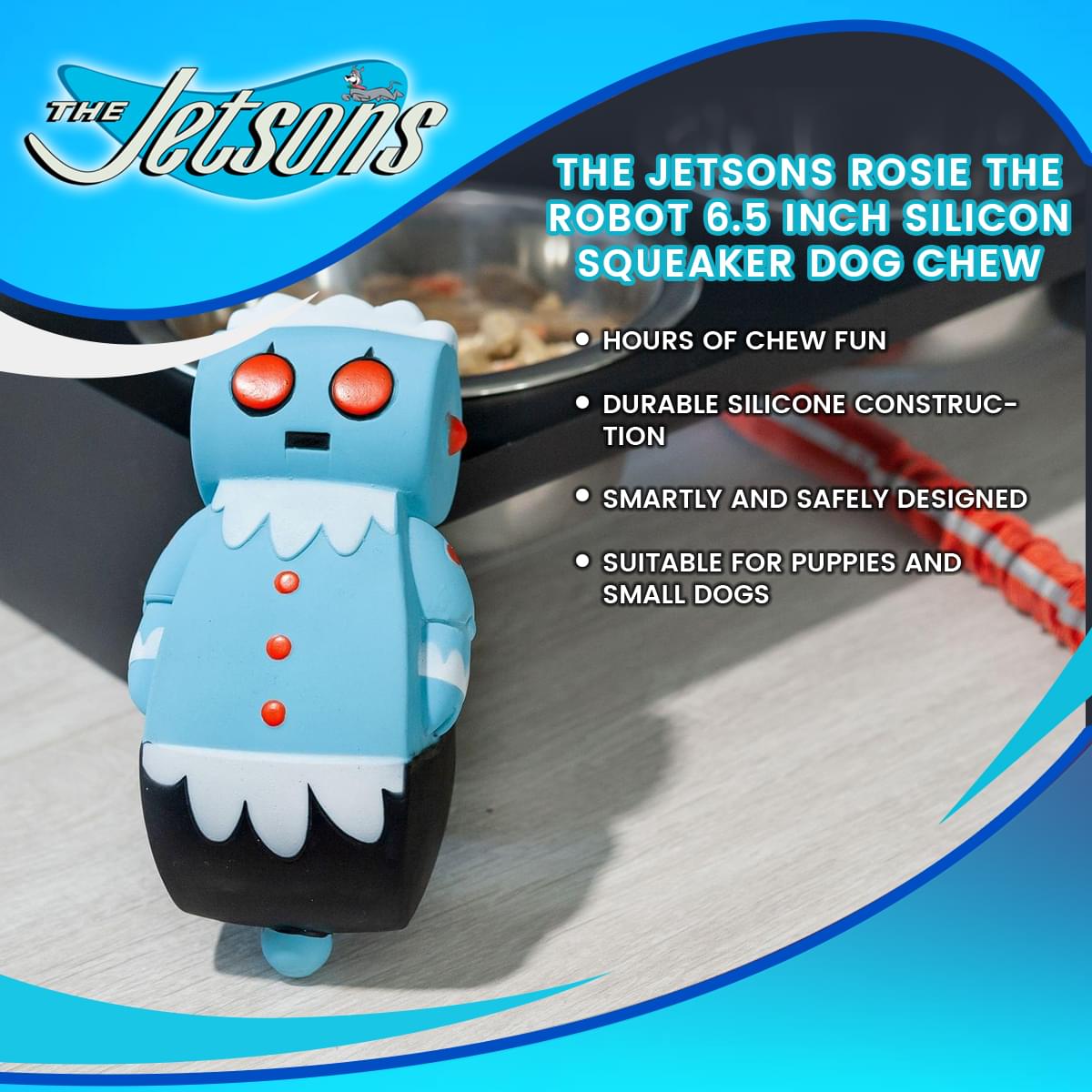 The Jetsons Rosie the Robot 6.5 Inch Silicon Squeaker Dog Chew Toy
ROBOT TO THE RESCUE: Need a reliable but perhaps stern squeaker toy for your pooch? Rosie the robot can do the job! This silicone dog chew toy is completely safe to chew, toss, interactive and fetch play because without any toxic parts.
HOURS OF CHEW FUN: For light to moderate chewers, this Rosie Robot Dog Toy by Jetsons features a silicon body and a squeaker inside that will work as safe and an interactive toy to keep your pet engaged, so that you can do your work, without worrying about your pet.
DIMENSIONS: This Squeaker Toy measures about 6 1/2-inches tall x 3-inches wide x 2 1/2-inches deep, definitely enough to meet your pet's needs. The quality of this rosie dog toy is durable and hence it will not lose its form and appeal for longer duration.
SUITABLE FOR: This 6.5 Inch classic silicone robot toy for dog is completely suitable for all breed puppies and small breed dogs like Pug, Lhasa Apso, Shih Tzu, Maltese, Pomeranian, Spitz, Chihuahua, Poodle, Yorkshire Terrier, etc.
SMARTLY AND SAFELY DESIGNED: Being smartly designed, this coop dog toy looks pretty and its vibrant colors will attract, meet different requirements for your puppies. Plus, it is made from bacteria-free silicone material and is dishwasher safe.
Looking for a way to calm your dog? Want to help reduce anxiety in your young pup? Then this Jetsons 6.5 Inch reliable, classic and Squeaker Dog Toy is the perfect toy for your doggy. While you may not ever get that robot maid, your dog can enjoy her being in the house in his own way by using her as a chew toy!
The Jetsons Rosie Squeaker Dog Chew Toy is an officially licensed Jetsons product that looks just like the character from the show. Made from durable silicone, this toy is intended for dogs that can be considered light to moderate chewers.
Exclusive Benefits that Your Dog Will Get From this Chew Toy:
Stimulate mental and physical health of your pooch
Decrease Anxiety & loneliness helps in fighting the boredom.
Improve your pet's fitness and weight
Covered by quality silicon
Comes with a cool gift box
Besides these perks, this uniquely designed Rosie dog toy is made from 100% safe silicone material which will help your pooch engaged, without getting hurt & will help in fighting anxiety & boredom as well. Especially when you are away and dogs are home alone.
What's the Best Feature About our Dog Play Yard Toys?
The best feature about this 6.5 Inch safe silicone robot toy for a dog is- It is one of the elite options to choose for all breed puppies and small breed dogs- whether it is a Pug, Lhasa Apso, Shih Tzu, Maltese, Pomeranian, Spitz, Chihuahua, Poodle, or Yorkshire Terrier.
So, Give This Toy A Try Today To Keep Your Pooch Safe And Happy.
All of the Jainsons Pet Products are uniquely designed and made with love and care.