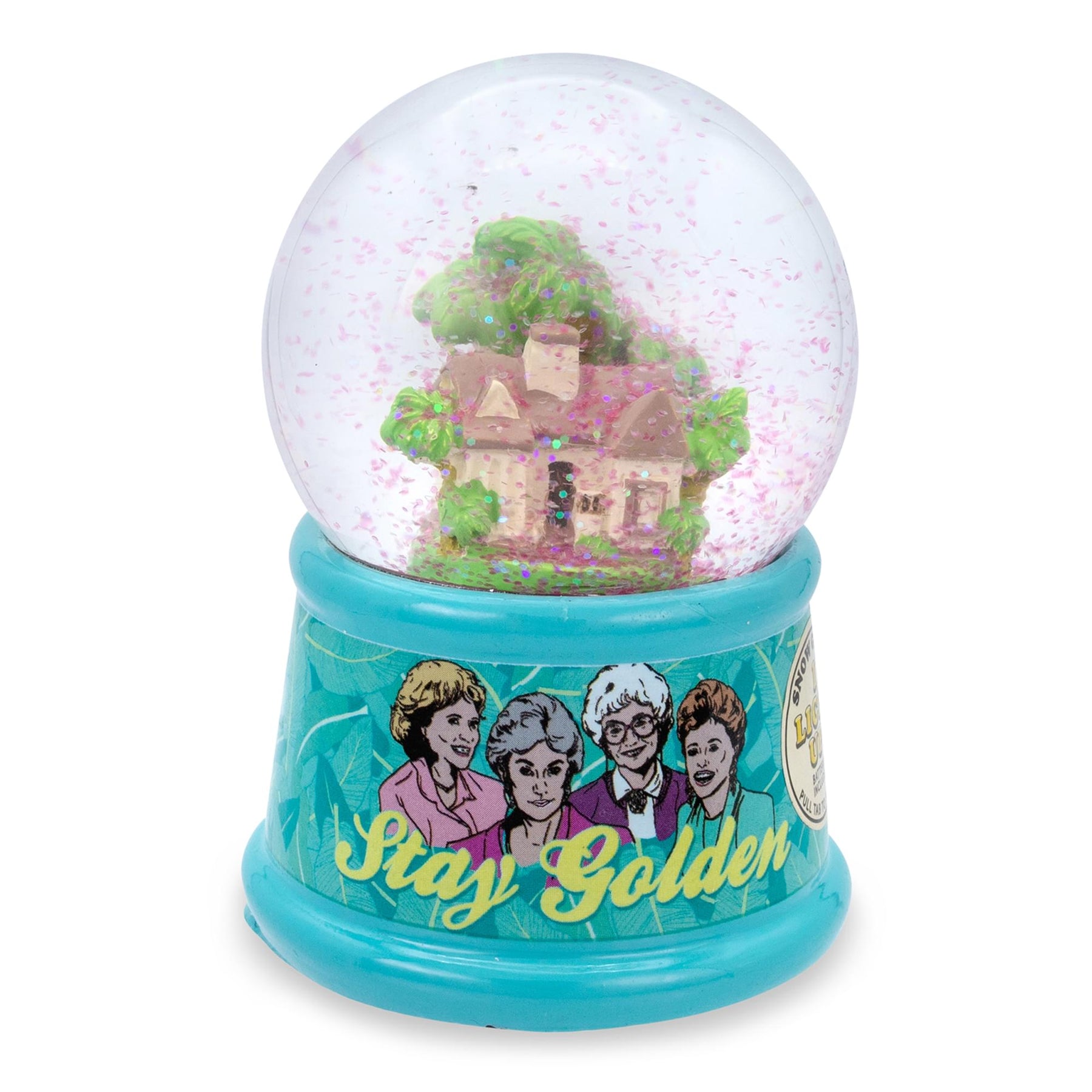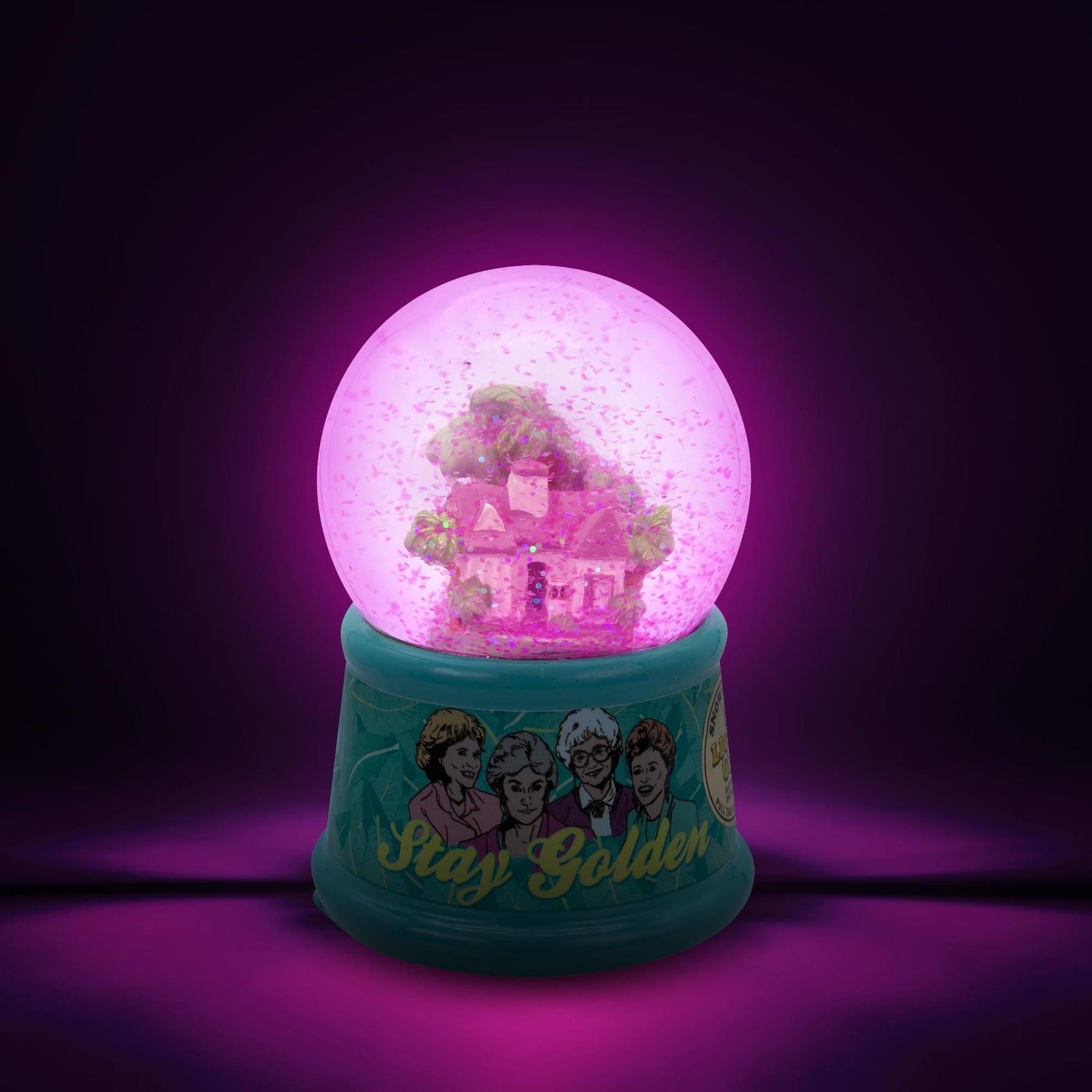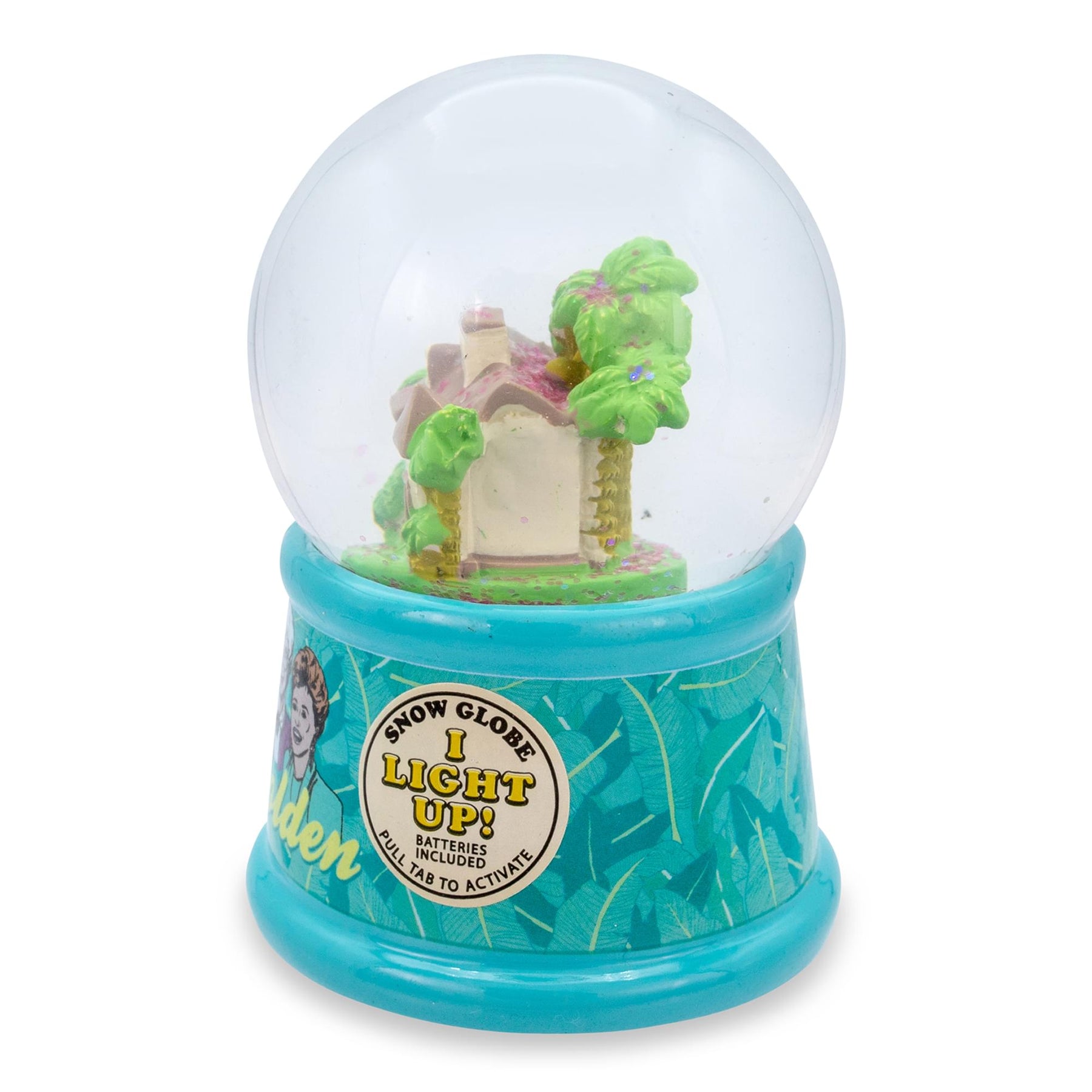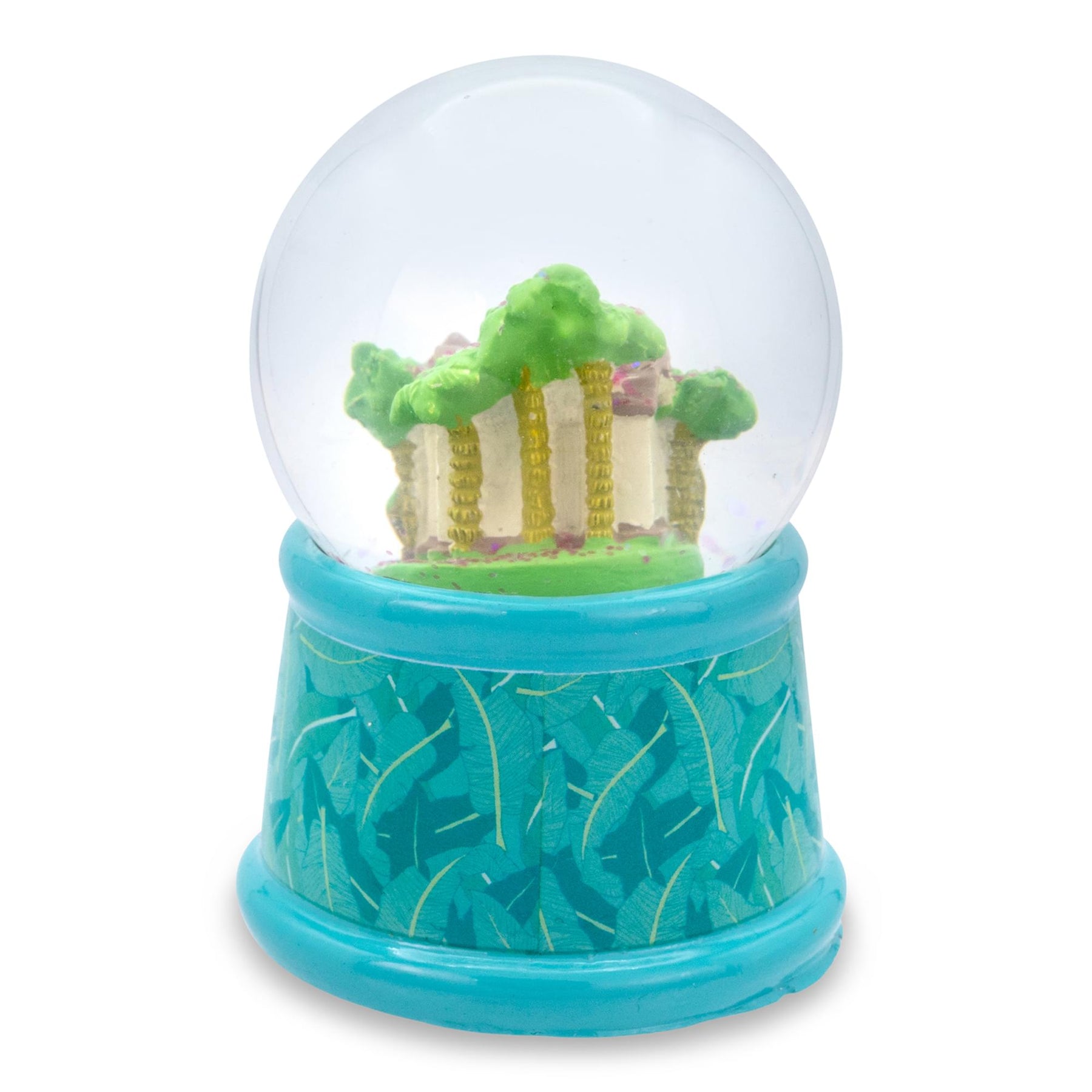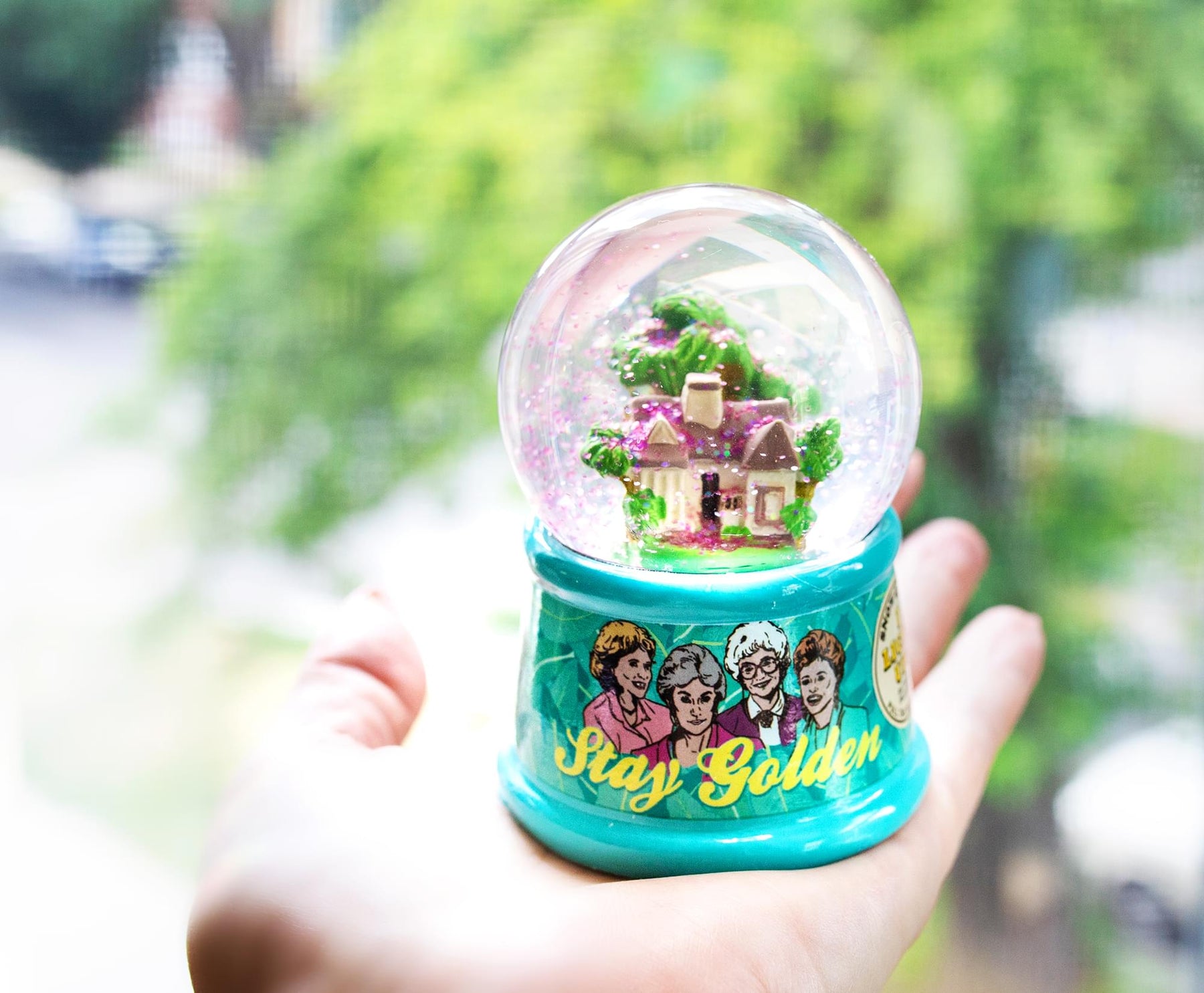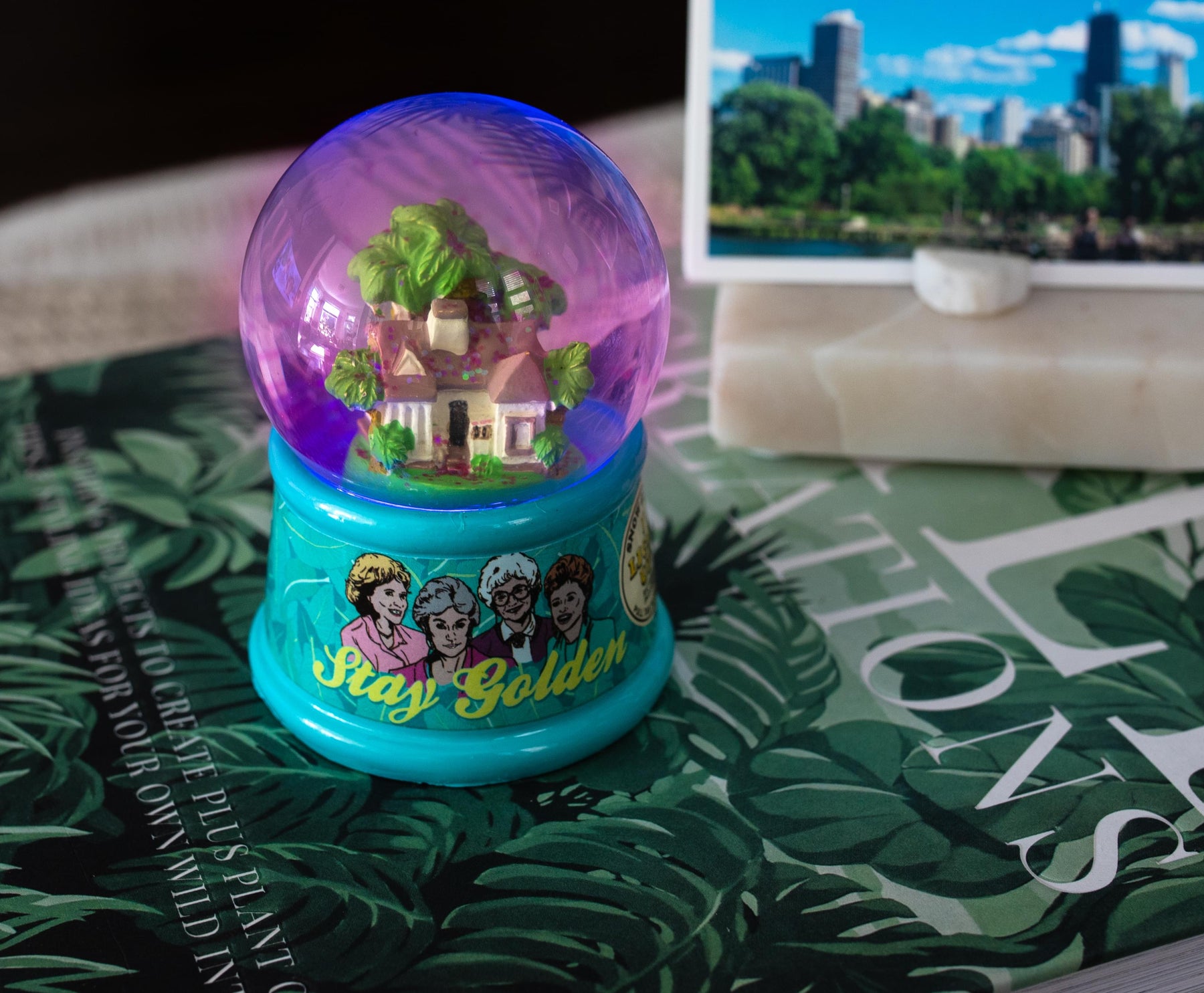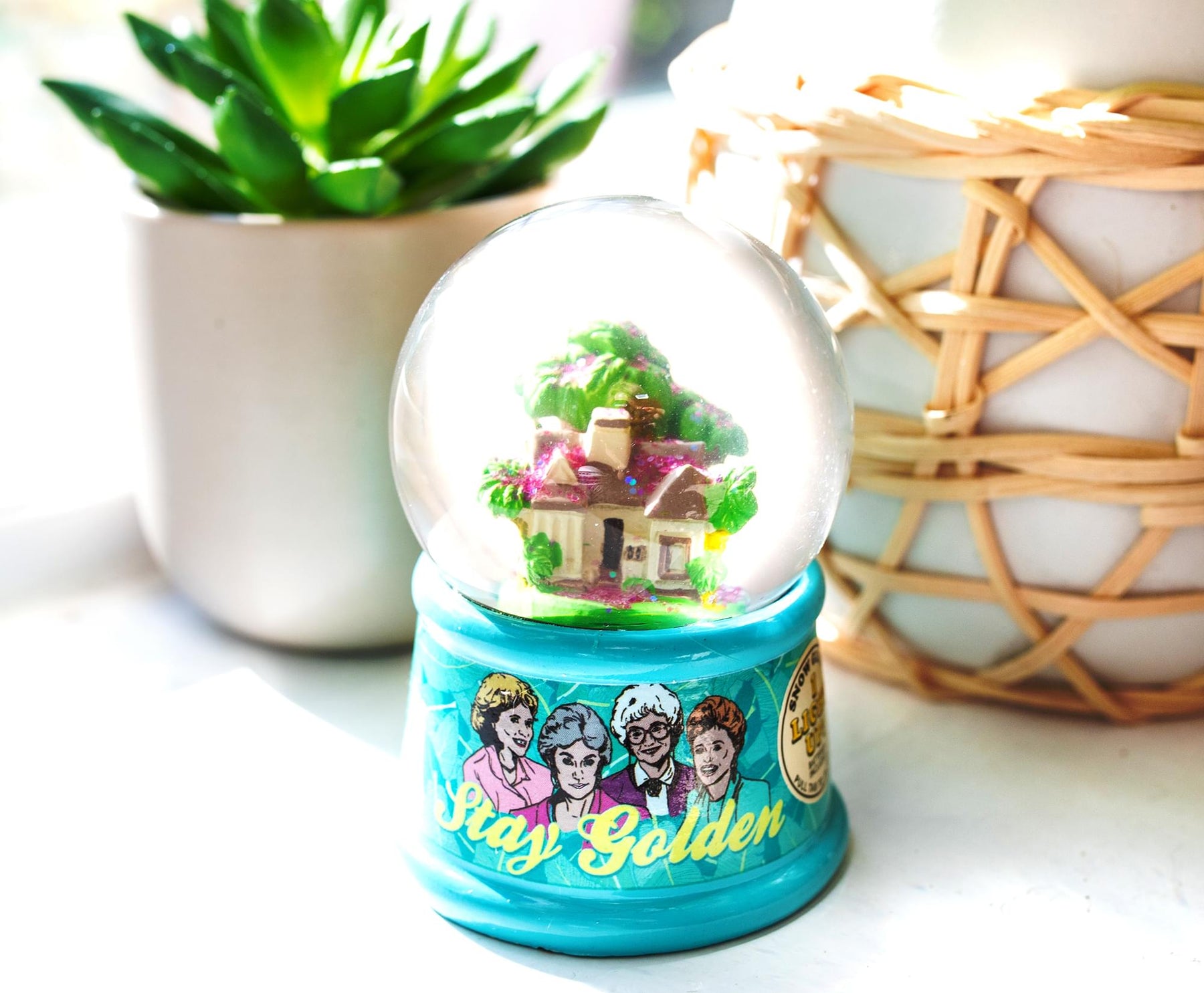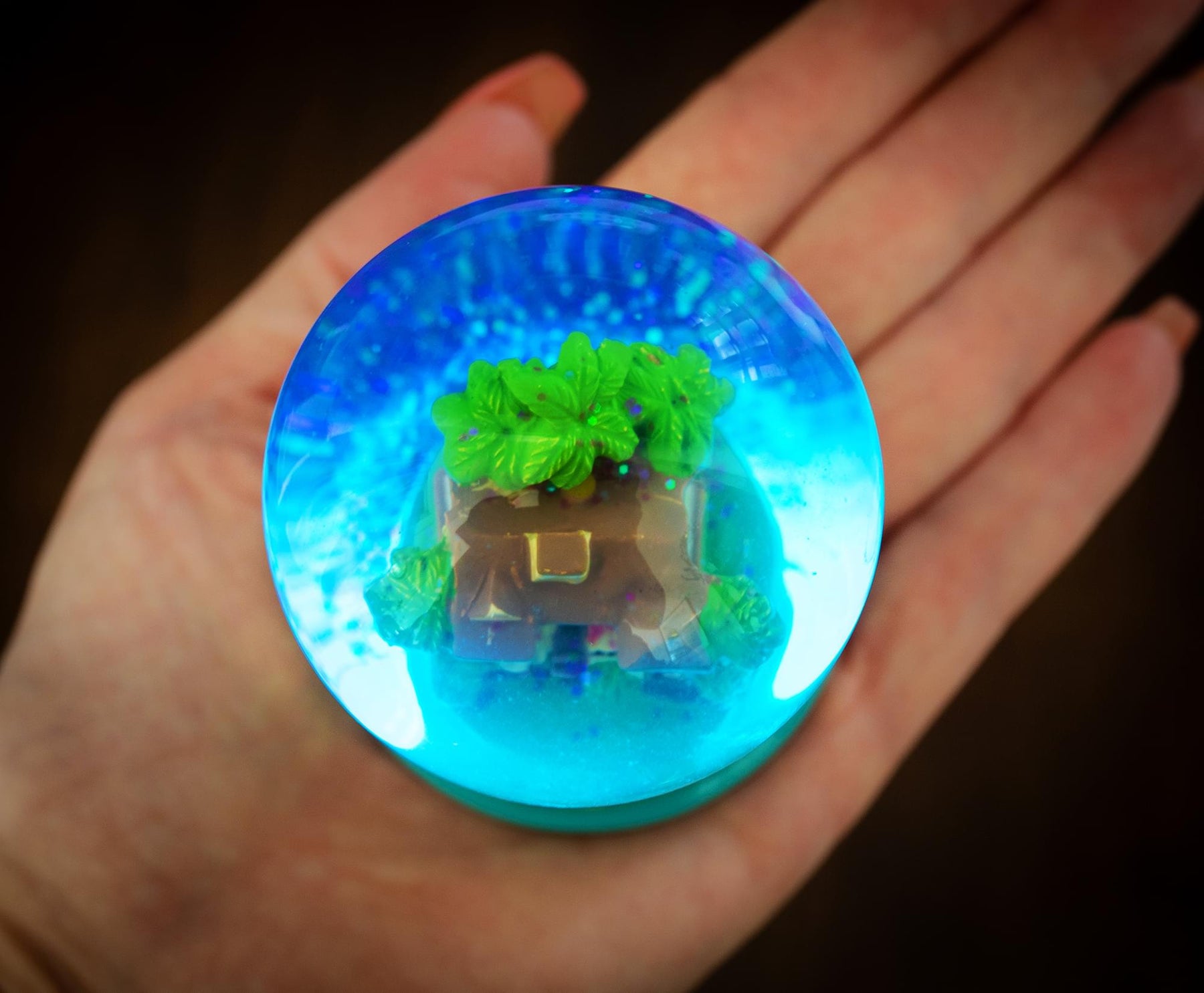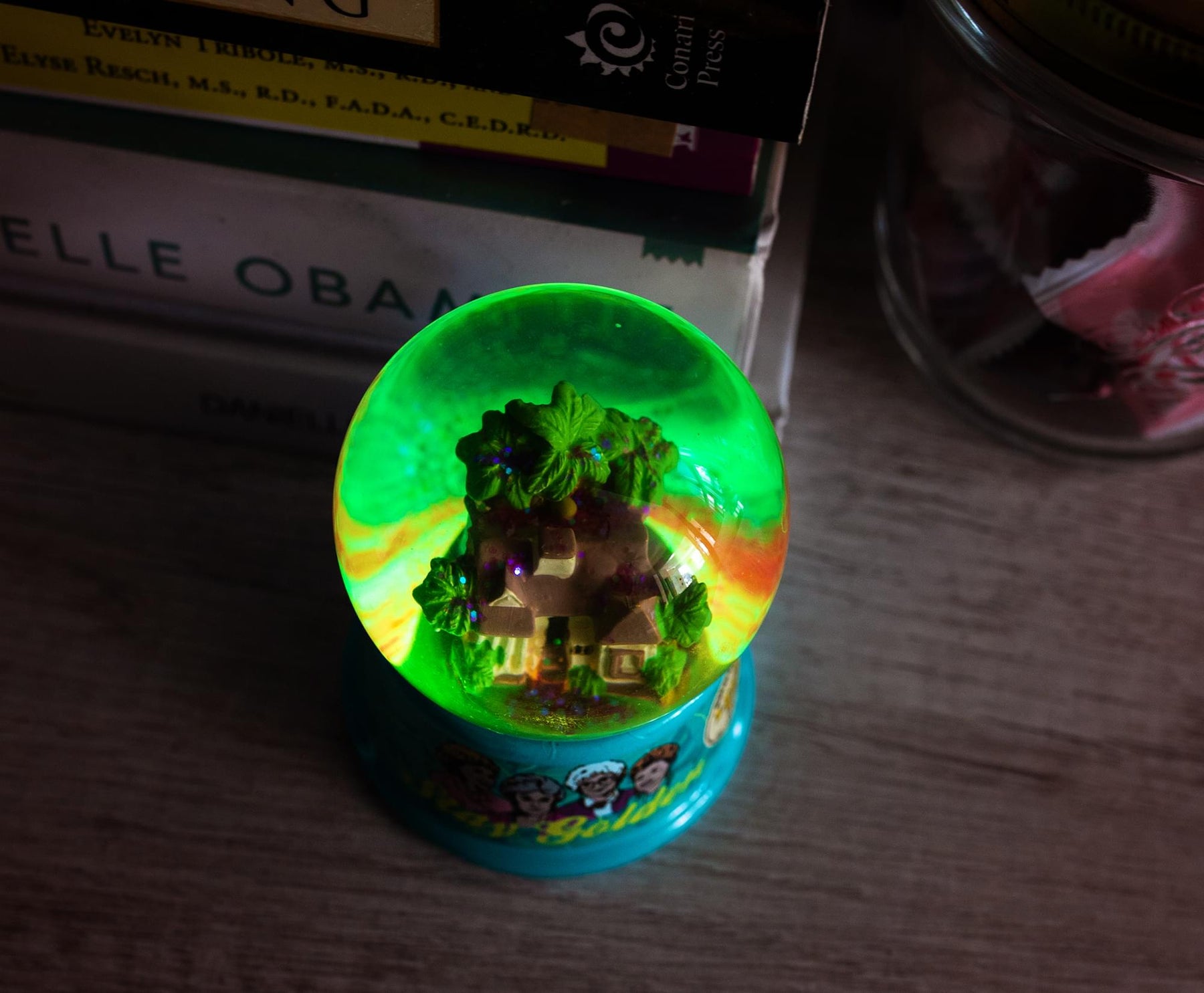 The Golden Girls Shady Pines Light-Up Mini Snow Globe | 2 Inches Tall
IT'S LIKE WE SAY IN ST. OLAF: Shake things up with this collectible snow globe that brings the retro vibes. Your favorite Miami retirees are inside just waiting to help you fill up on cheesecake, laughs, and a healthy dose of sarcasm.
SET THE SCENE: Travel back to the Sunshine State. The small-scale design features the Shady Pines retirement home surrounded by palm trees. The base is adorned with illustrations of the witty foursome and a reminder to always "Stay Golden."
FIGHTS, LAUGHTER, SECRETS: Give the snow globe a shake to see glittery pink sparkles swirl around the miniaturized Miami mansion, then hit the switch for a glow-up. Operates via two LR44 button cell batteries (included).
PICTURE IT. SICILY: This mini snow globe measures approximately 2 inches, including the base. The perfect size for collecting, you can easily display this memento on your desk, shelf, or right next to all your classy wicker furniture.
OFFICIAL GOLDEN GIRLS COLLECTIBLE: You can join the crew with this officially licensed mini snow globe inspired by The Golden Girls. Perfect for looking back while you're planning to make unforgettable memories of your own.
THANK YOU FOR BEING A FRIEND
Liven up your home decor with this kitsch mini snow globe inspired by the home of The Golden Girls. This fun piece of retro memorabilia features the residence of your favorite foursome. Let these queens of comedy bring your home decor to its full potential. Remember: The older you get, the better you get. Unless you're a banana.
YOU CAN TRAVEL DOWN THE ROAD AND BACK AGAIN
You'll be ready to host your next coffee klatch in style with a little inspiration from The Golden Girls, arguably the sassiest squad to ever grace the small screen.
This 2-inch mini snow globe also features an image of the quartet on the base, along with the reminder to "Stay Golden." Hit the switch on the bottom to light up the Miami night. You'll be ready to reminisce about the glory days — and maybe even slip in a few anecdotes about St. Olaf. Set the vibe with this light-up mini snow globe from the classic '80s sitcom.
Make it rain glitter with officially licensed memorabilia from The Golden Girls.