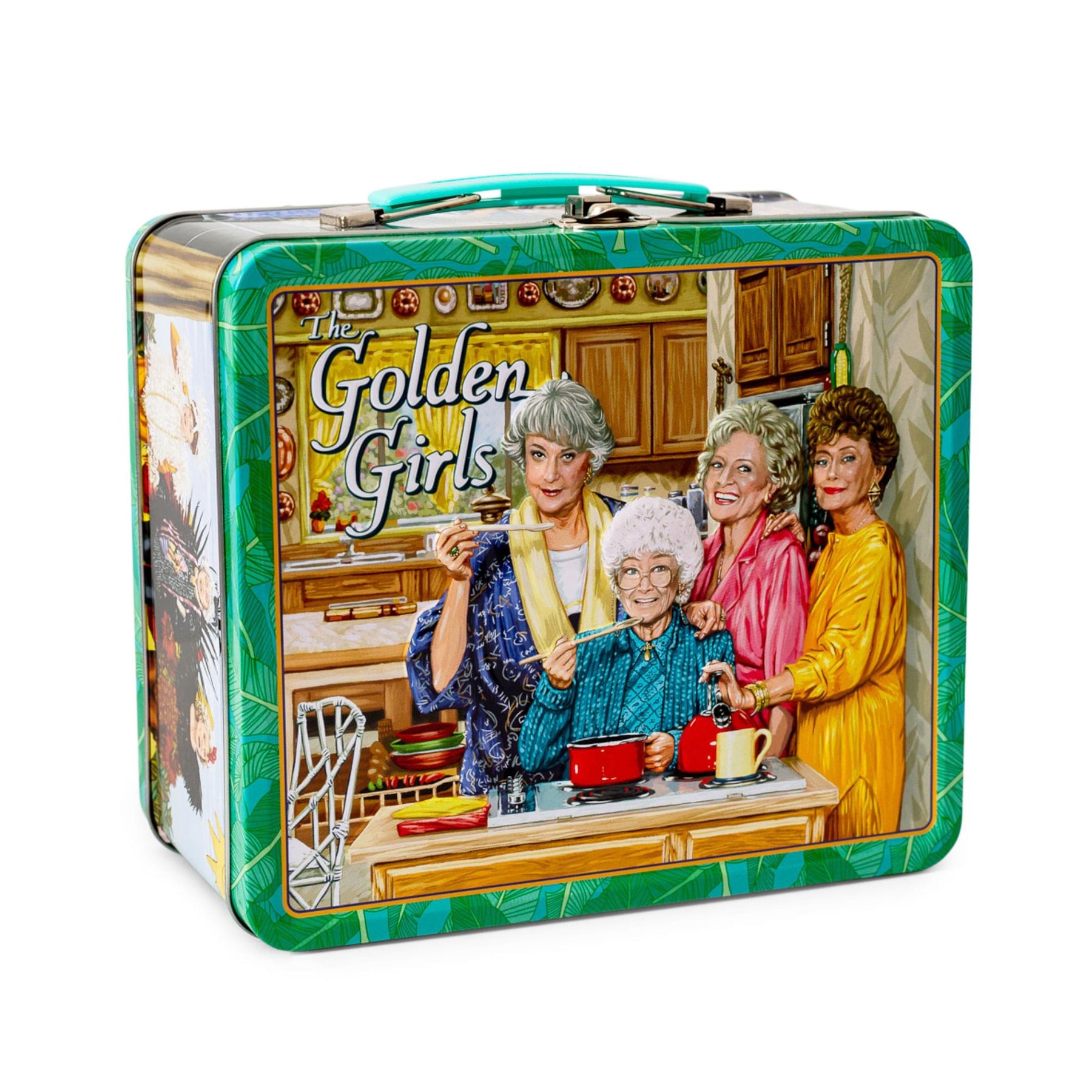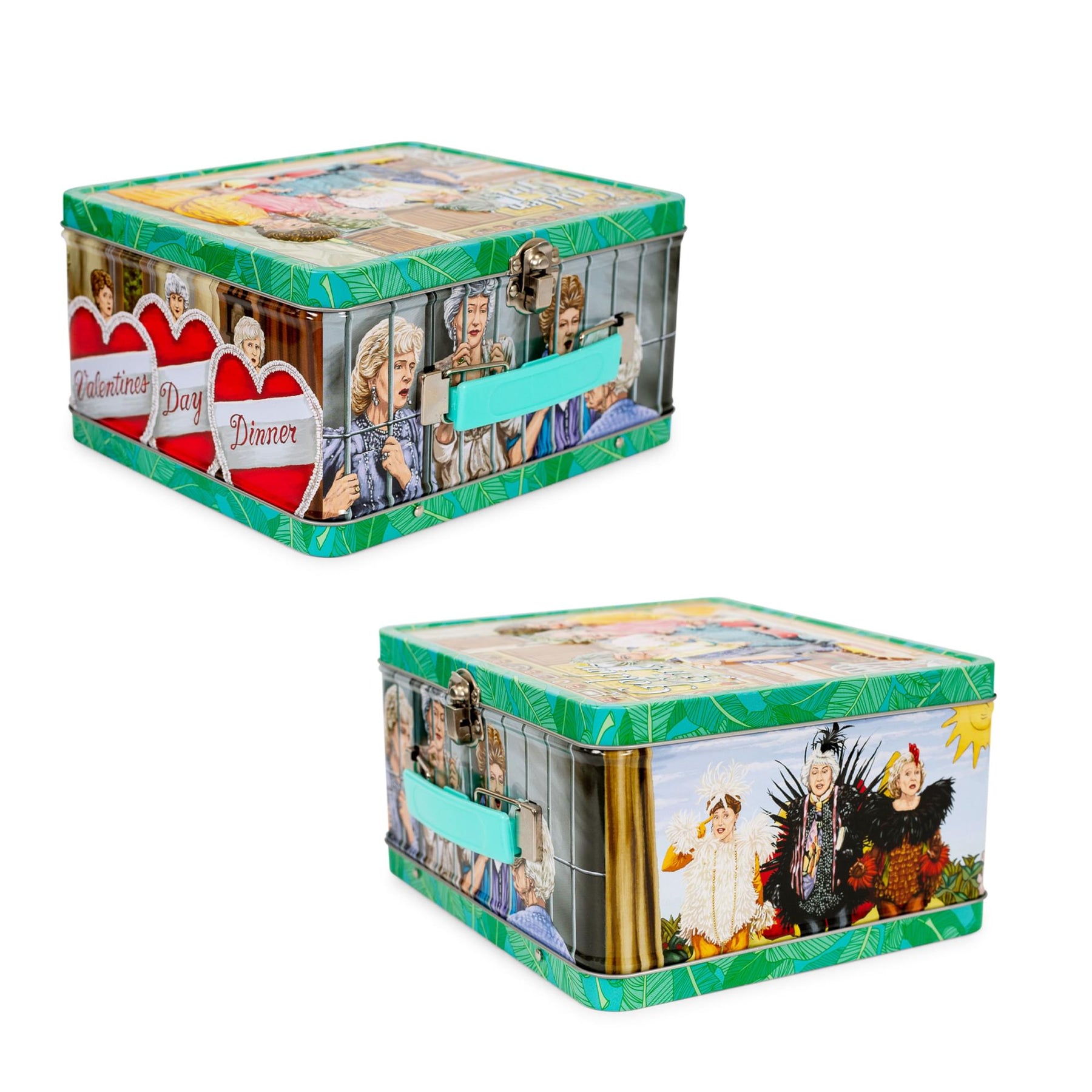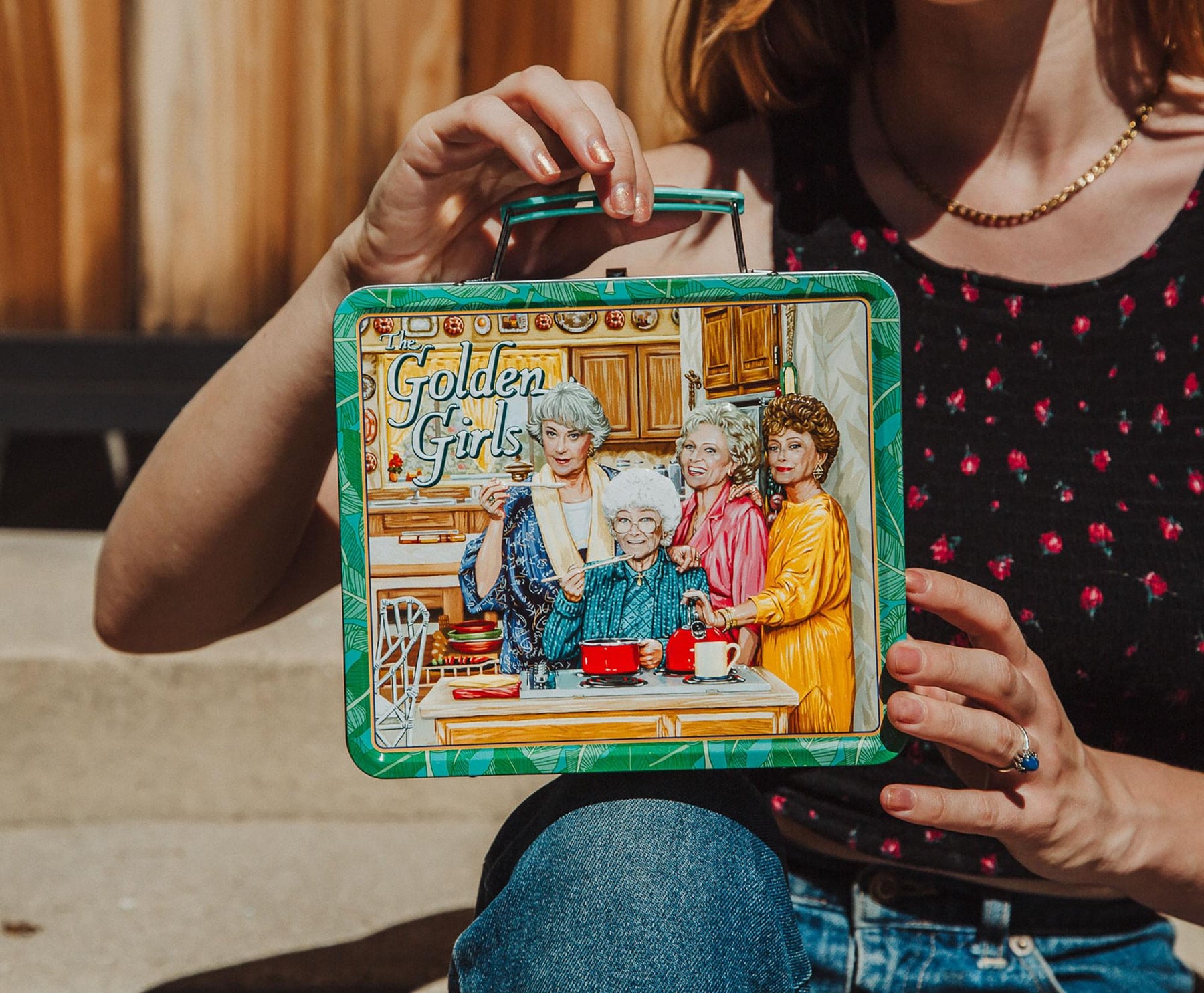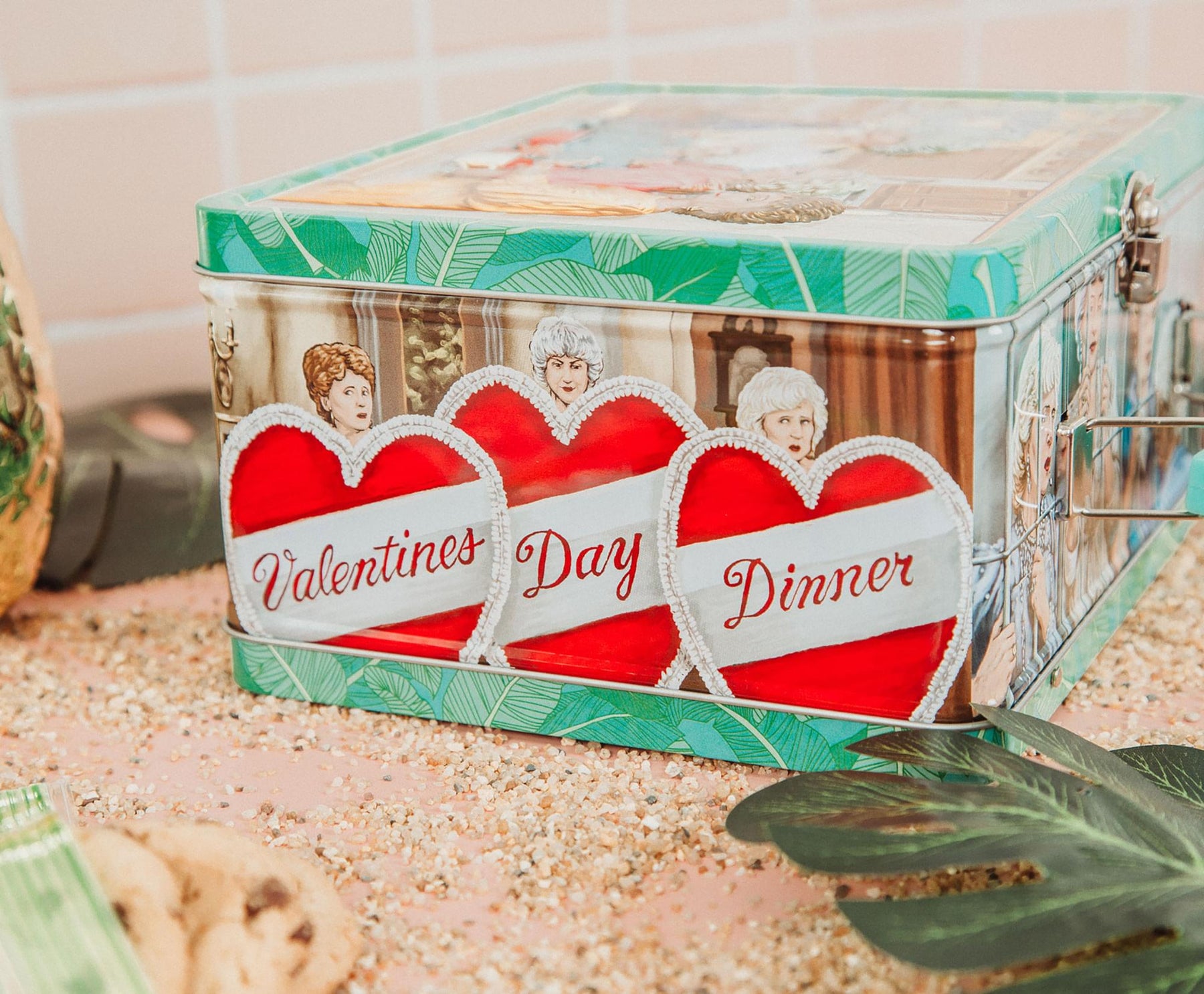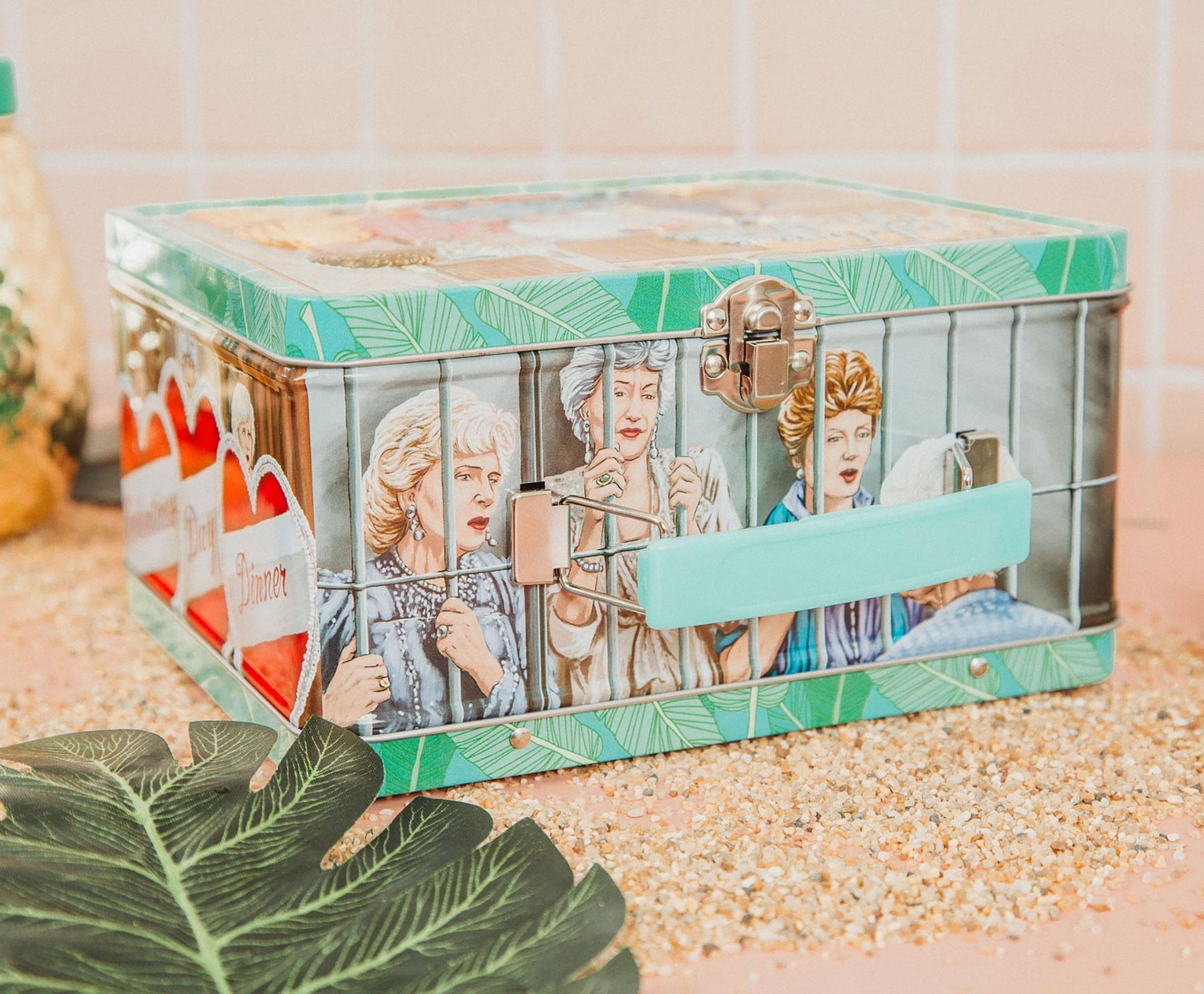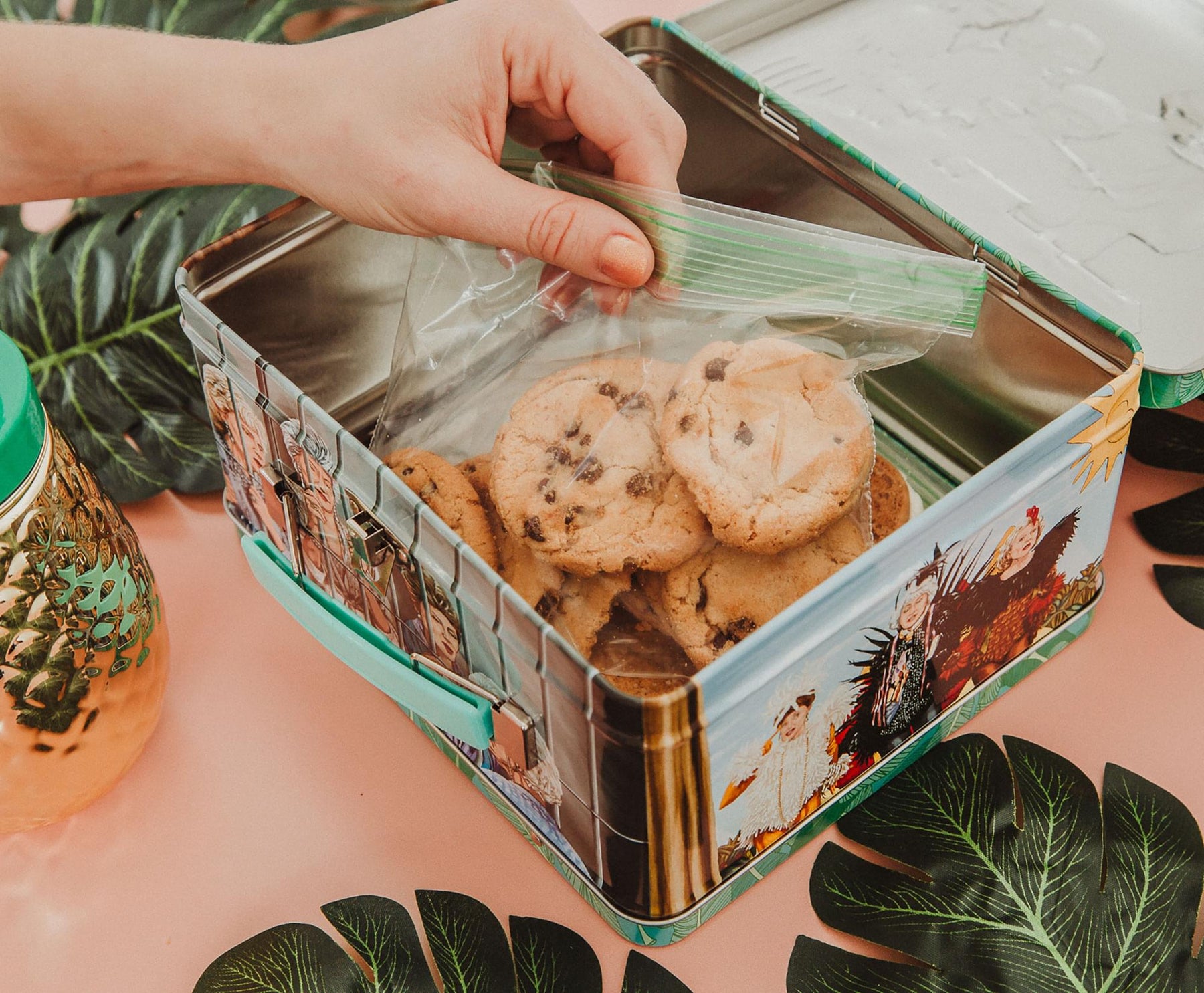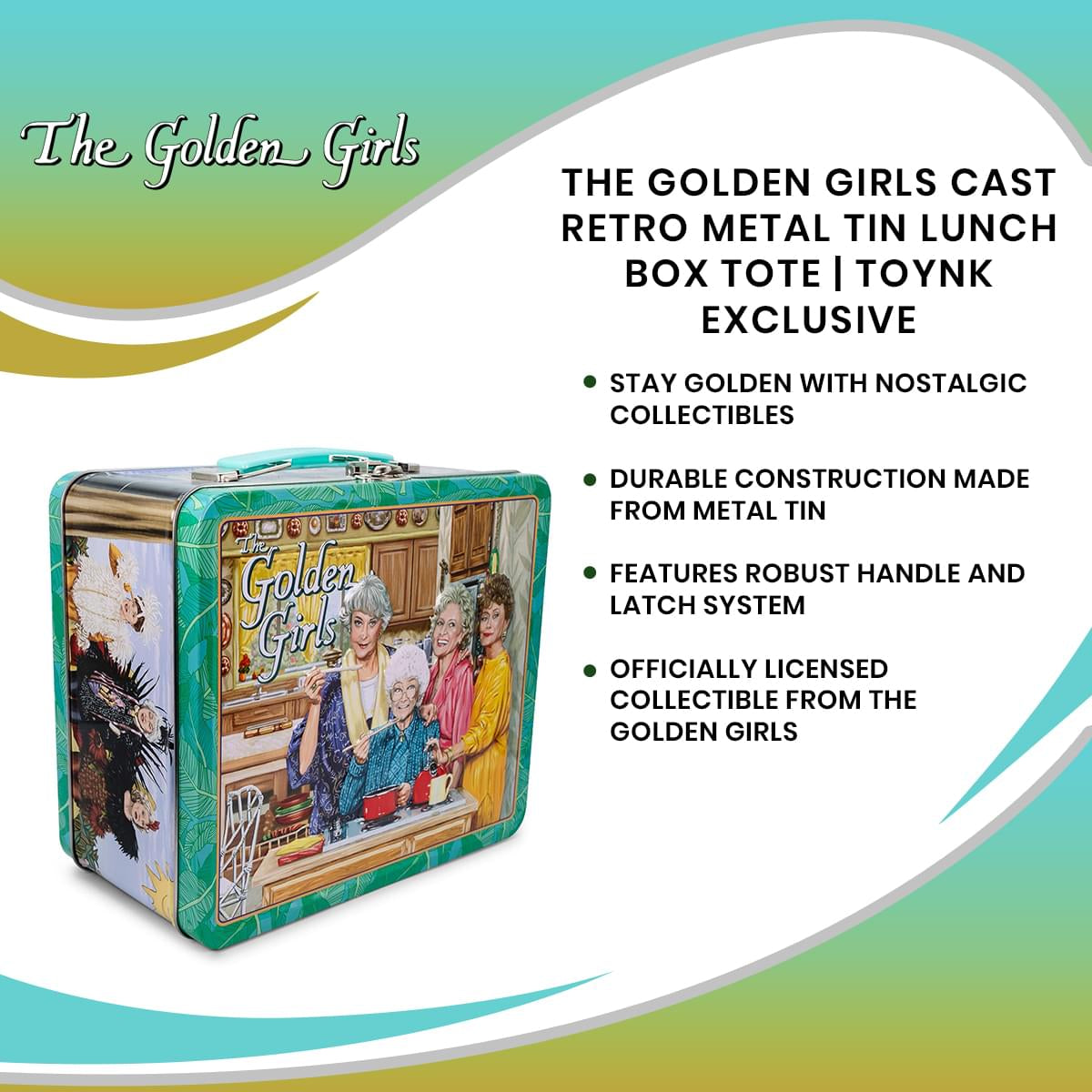 The Golden Girls Cast Retro Metal Tin Lunch Box Tote | Toynk Exclusive
STAY GOLDEN: Everything is better with a little sass and laughter. Feel like one of the gals with this exclusive storage box. It won't hold your cheesecake, but this metal tin does make a fabulous display.
ENJOY A LITTLE NOSTALGIA: Inspired by the classic TV sitcom, this tin tote is made to look like a vintage lunch box from your school days. The embossed graphics features iconic scenes from The Golden Girls.
SHOW YOU HAVE STYLE: This metal tin tote bag is sturdy, durable, and practical for everyday use. Storage container features a robust handle and secure latch system, making it easy to carry on the go.
IT'S A CLASSIC FOR A REASON: Metal tin is the perfect collectible size, measuring approximately 8 x 7 x 4 inches. Use it as a handy storage container or decorative display. Not intended for food storage.
OFFICIAL GOLDEN GIRLS COLLECTIBLE: Embrace your inner sassy broad with this officially licensed tin storage box inspired by The Golden Girls. You won't find this exclusive collectible anywhere else.
STAY GOLDEN WITH THIS RETRO TIN TOTE COLLECTIBLE
Kick it back old school with The Golden Girls. This exclusive retro tin lunch box is perfect for storage or just looking like you have great taste. Featuring a robust metal design, embossed lid, and colorful graphics from the classic '80s sitcom, this lunch box is the perfect way to tote your fandom.
KEEP IT CLASSIC

Relive all your favorite moments with Rose, Sophia, Dorothy, and Blanche. Each side of the tote bag references an iconic episode starring your favorite gal pals, with a breezy leaf pattern tying everything together for a fabulous look. Get a little a savage and a whole lotta sassy with this officially licensed collectible from The Golden Girls.
CARE INSTRUCTIONS
This metal tin tote is not intended or suitable for food storage.