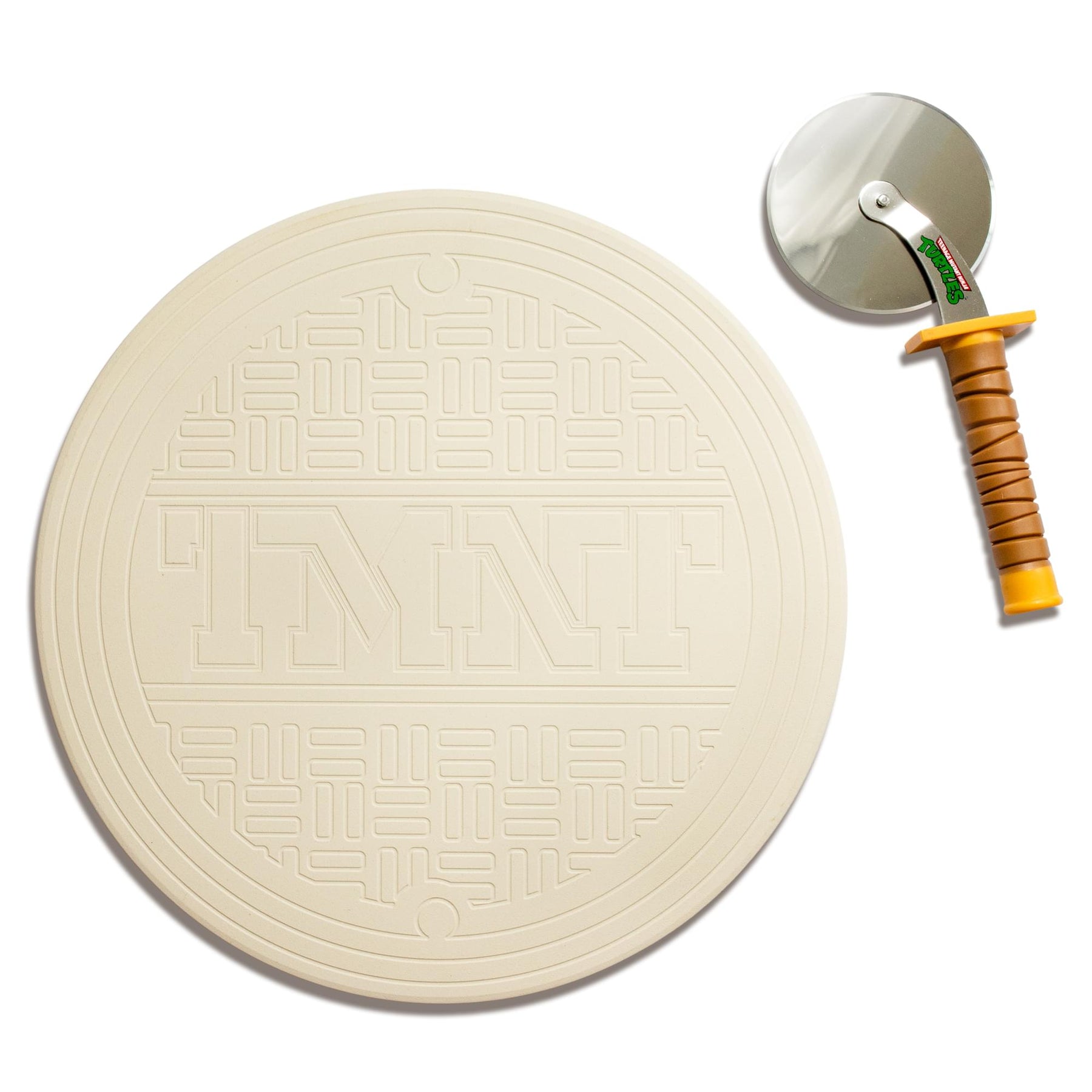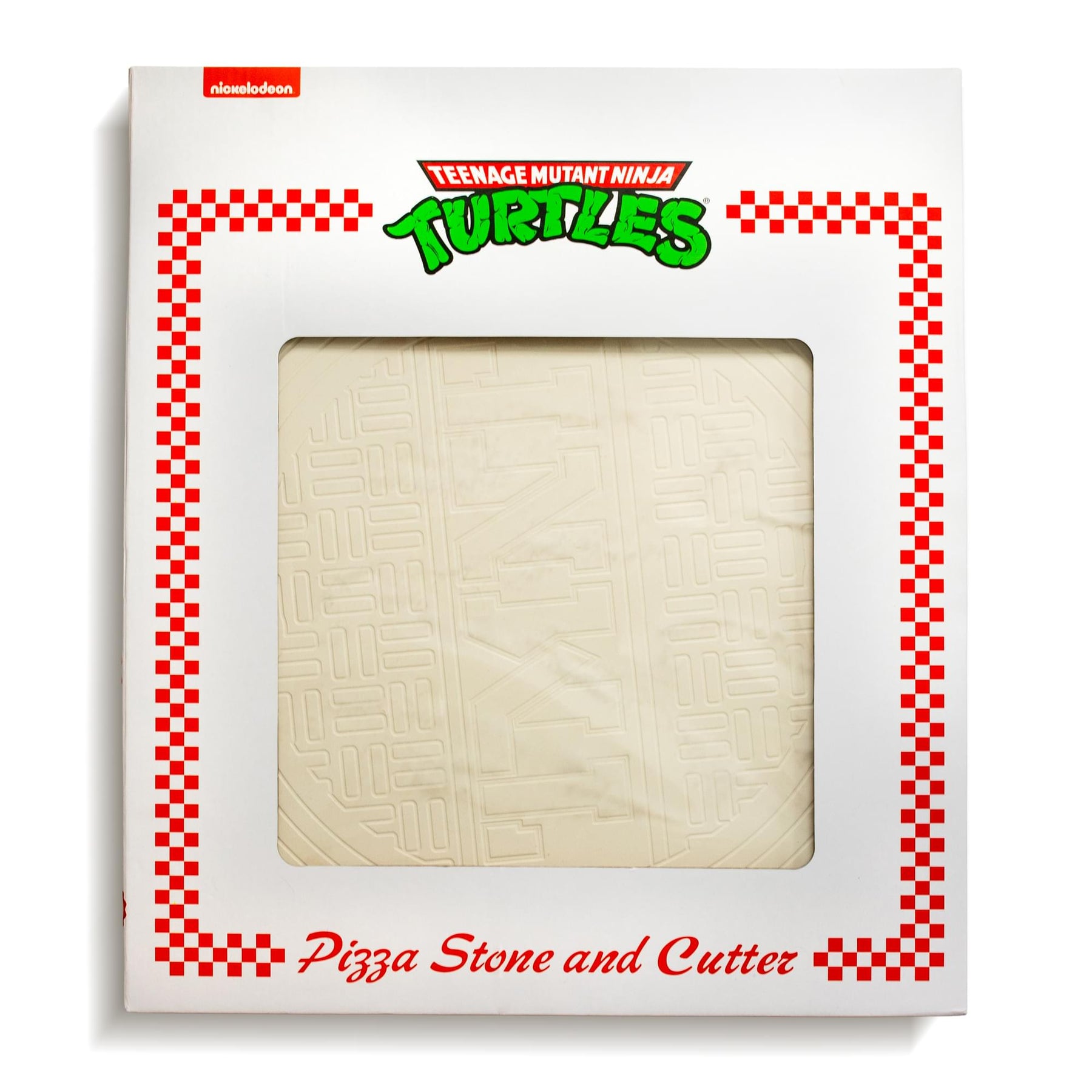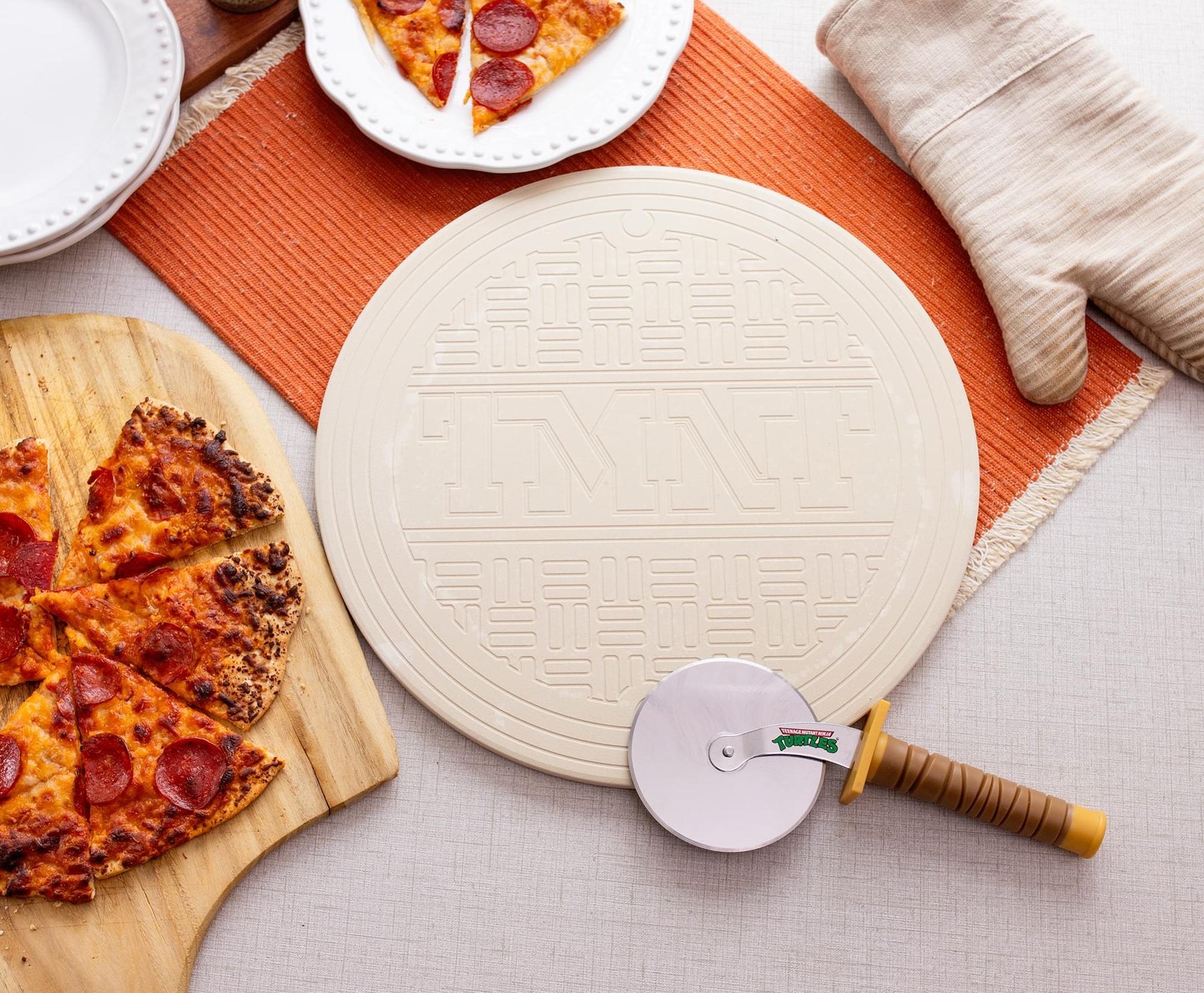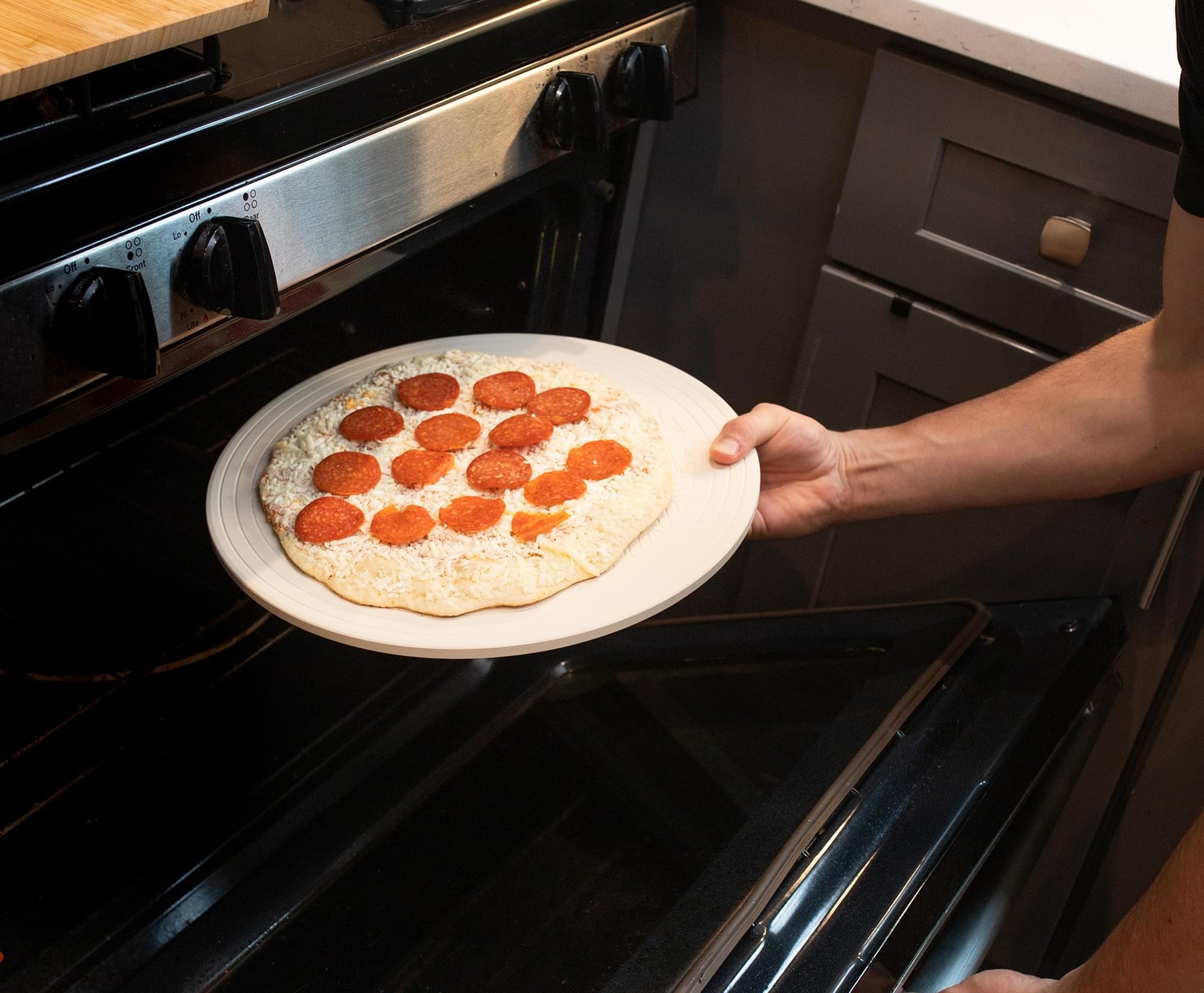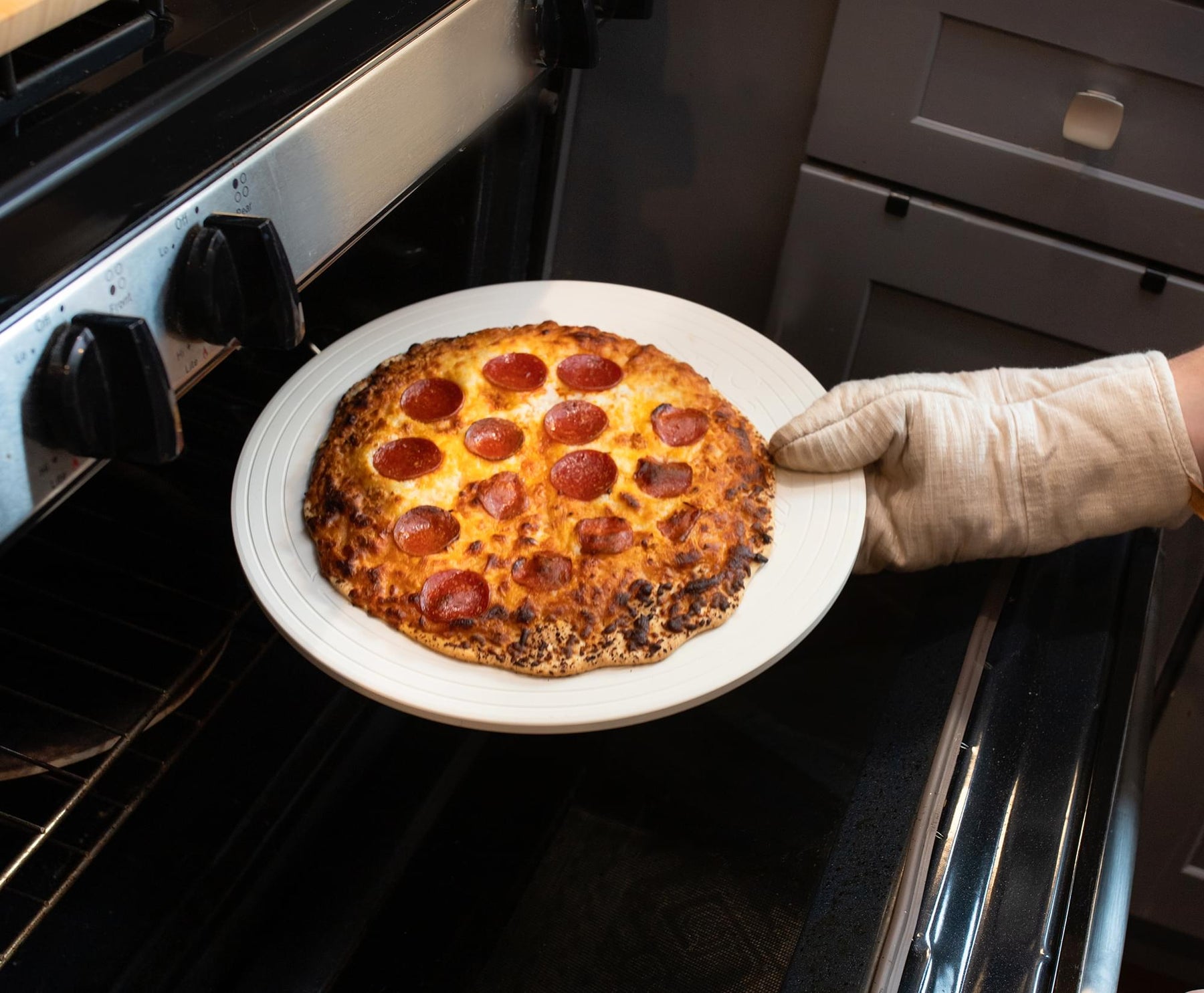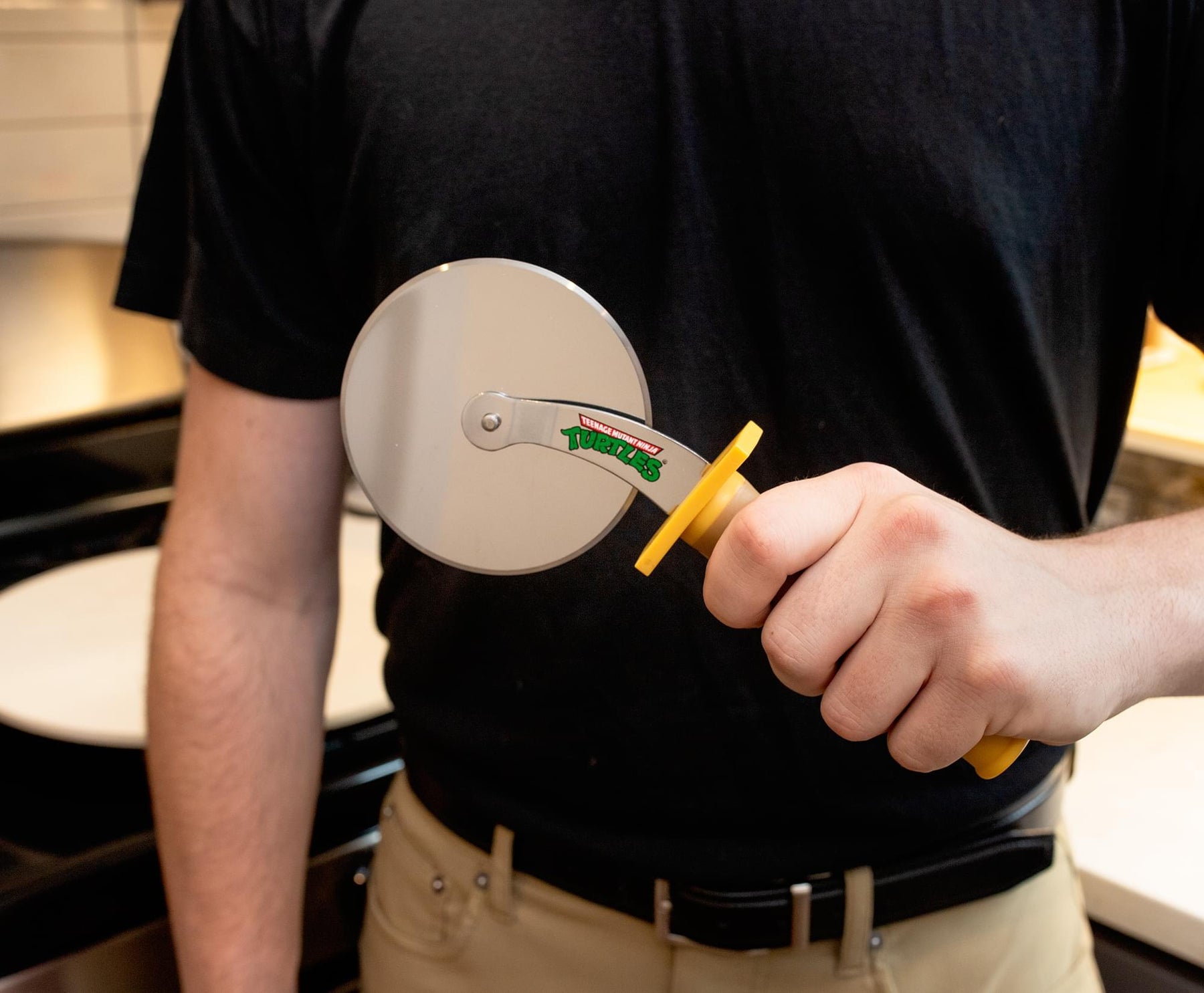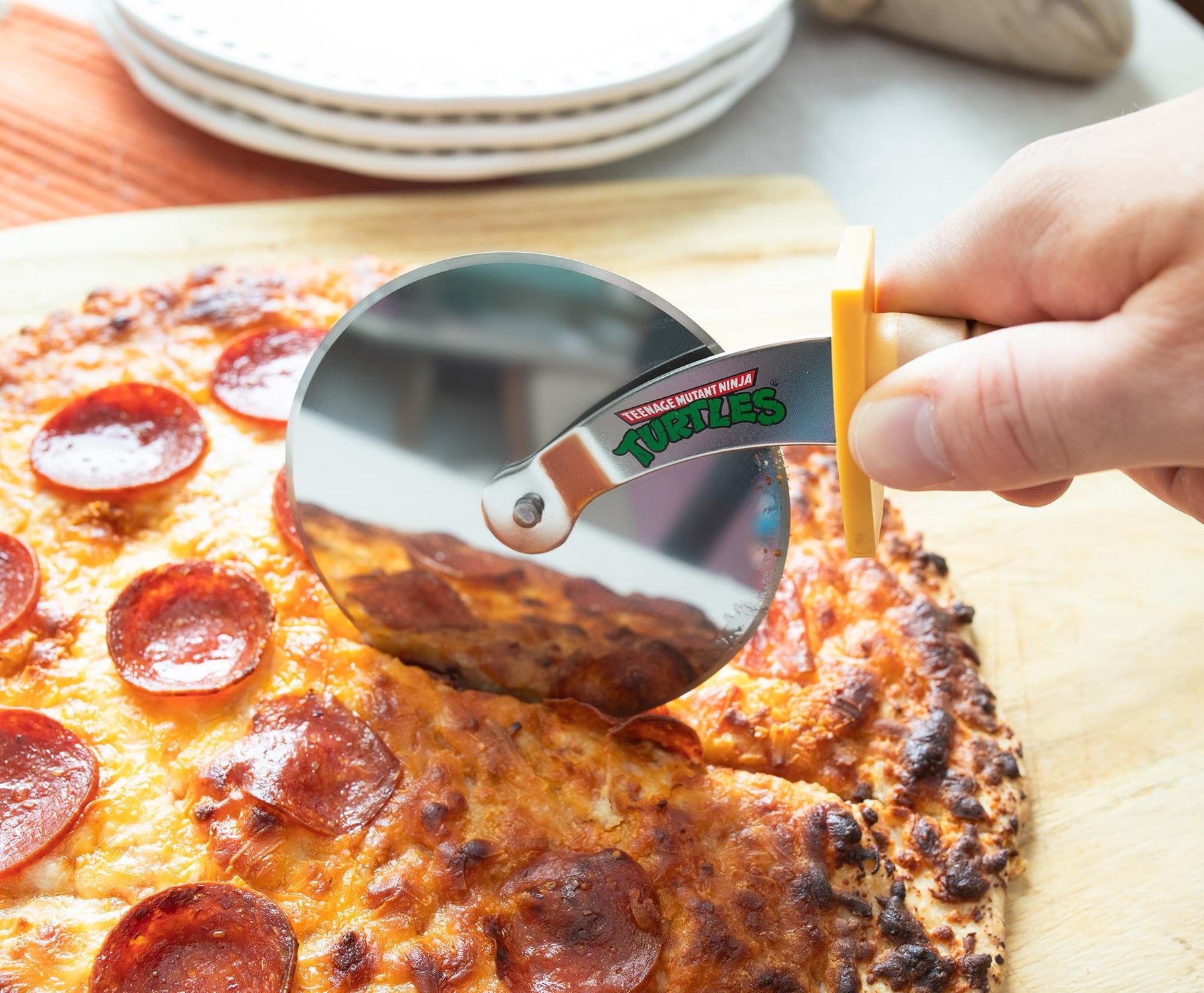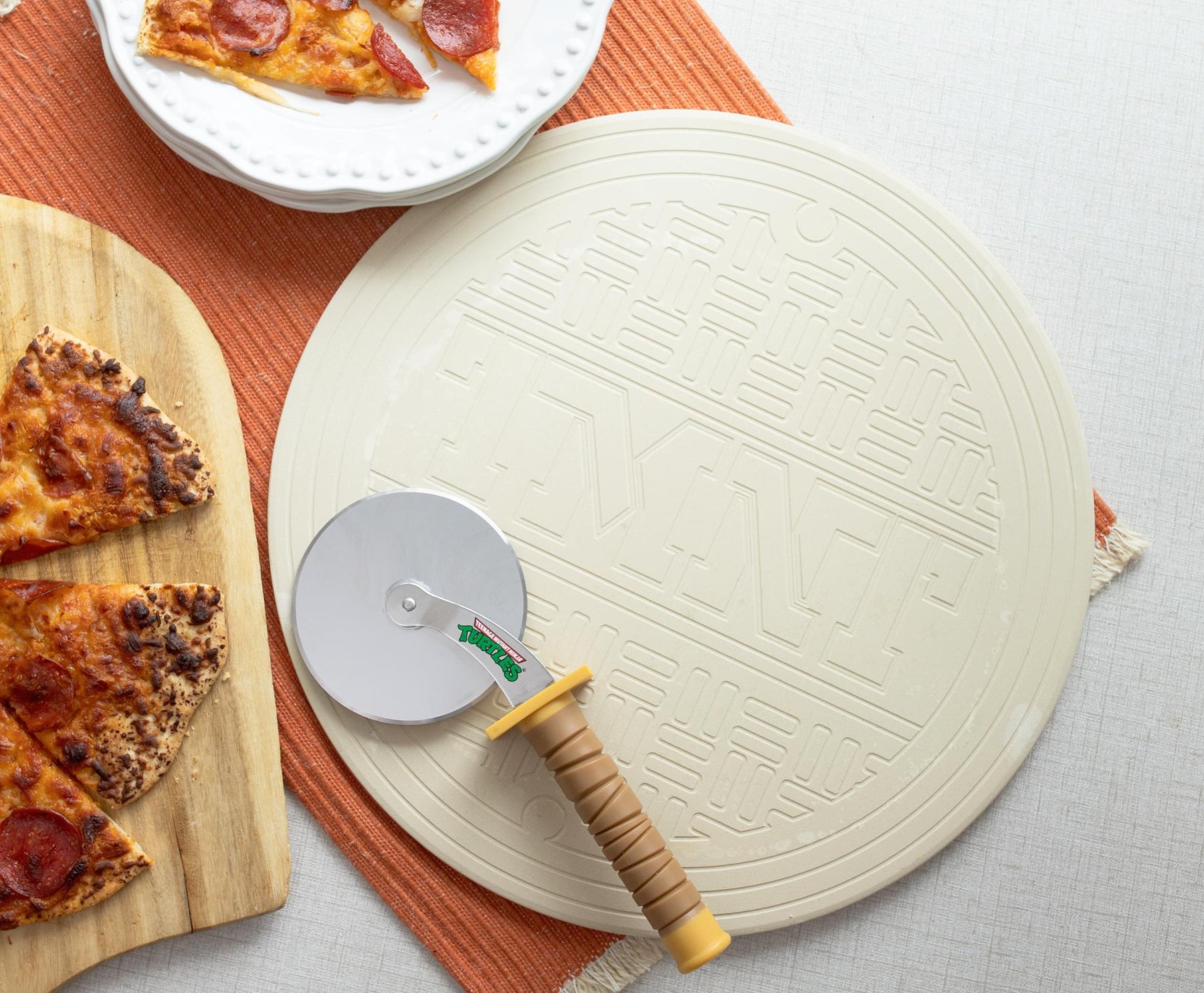 Teenage Mutant Ninja Turtles Pizza Cutter and Baking Stone Set
IT'S PIZZA TIME: Dish out some tubular pizza, Teenage Mutant Ninja Turtles style, with this exclusive pizza cutter and baking stone set. This two-piece kit elevates your skills in the kitchen while adding a dash of nostalgia to your pizza parties.
SLICE THROUGH A WHOLE PIE: The pizza slicer handle looks like a Ninja Turtle weapon, measuring approximately 10 inches from blade to handle. The stainless steel wheel cutter is perfect for slicing your favorite cheese, pepperoni, or pineapple pizzas.
TOTALLY RADICAL FOR BAKING: The round pizza stone cleverly resembles a city manhole cover, complete with the classic TMNT logo. Generously sized to aid a variety of your culinary adventures, measuring approximately 14 inches in diameter.
HEROES IN A HALF-SHELL: The legendary sewer-dwelling heroes have always known the importance of a good pizza. Now, you can join the fun with this set that includes two essential tools for crafting the ultimate and cheesiest pizza experience.
OFFICIAL TMNT COLLECTIBLE: Saving the day one pizza craving at a time. Come out of your shell with this officially licensed pizza kit from the totally tubular adventures of the Teenage Mutant Ninja Turtles. The perfect way to unwind after a mission.
SLICE AND BAKE LIKE THE TURTLES
Cowabunga, dudes! Sharpen your skills with this exclusive pizza cutter and baking stone set inspired by the Teenage Mutant Ninja Turtles.
Perfect for making your next big pizza party a true homage to the heroes in a half-shell. Anyone who's serious about enjoying the cheesiest, most delicious pizza ever will definitely want to peek out of the sewers for the next feast.
PIZZA-SPLITTING ACTION WITH A BLADE
Unleash your inner Michelangelo, Donatello, Leonardo, or Raphael with this pizza cutter. Whether you're a fan of nunchucks, bo staffs, katanas, or sais, there's a slice for every style (and flavor). Ready to cut through your pizza like a blade through the Foot Clan, the precision stainless steel blade ensures a clean cut every time. Shaped like one of the Ninja Turtles' weapons, the handle provides a comfortable grip for all your pizza-slicing maneuvers.
BAKE, MASTER, AND INNOVATE USING THE STONE SLAB
The heavy-duty pizza stone is designed to look just like a sewer manhole cover straight out of the Turtles' secret lair, bringing you a slice of their world. Prepare, cook, and serve up the most bodacious pizza ever with this versatile baking stone that ensures durability and performance, all while conveniently saving you the trouble of having to clean up a few extra dirty dishes.
MAKE EVERY DAY A PIZZA PARTY
This pizza cutter and baking stone set is not just useful in the kitchen — it's a versatile duo that can be used for various missions. Whether you're hosting a pizza night with your half-shell pals, having a family pizza extravaganza, or simply enjoying a quiet night in with your favorite slice, this kit will bring some serious turtle power to all your culinary quests.
Fight for truth, justice, and pizza with this officially licensed kitchenware from Teenage Mutant Ninja Turtles.
Read All About It on Our Blog
Trending Geek