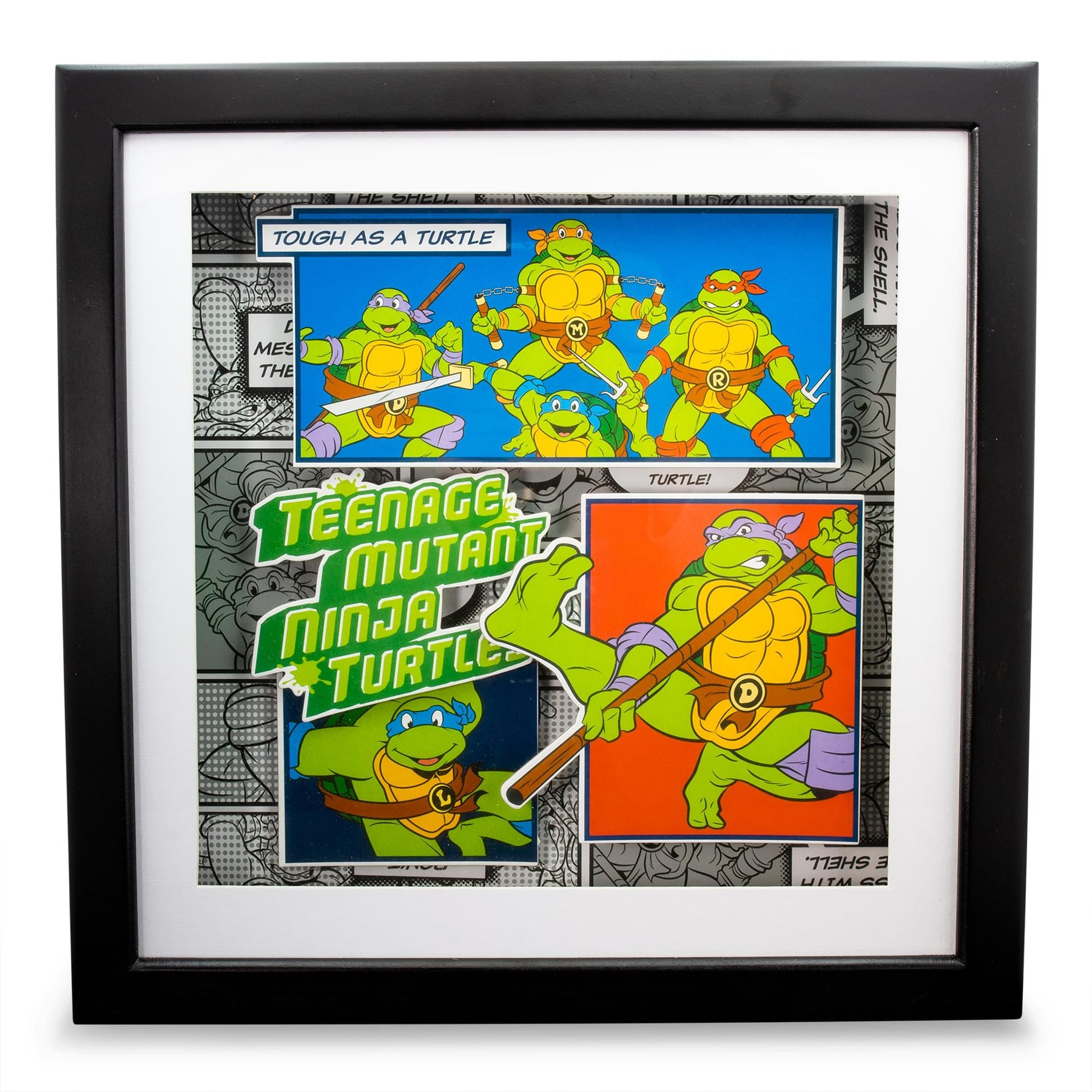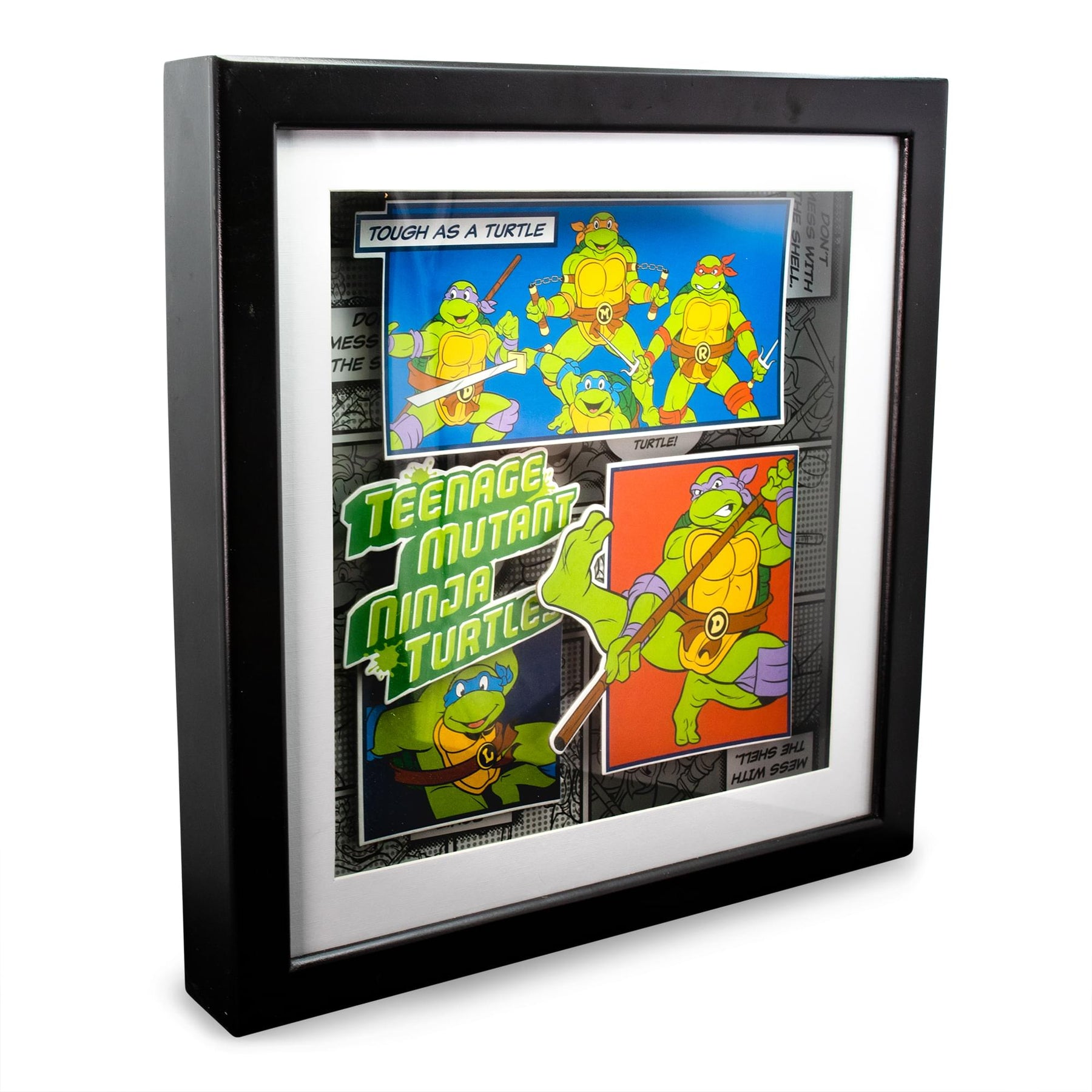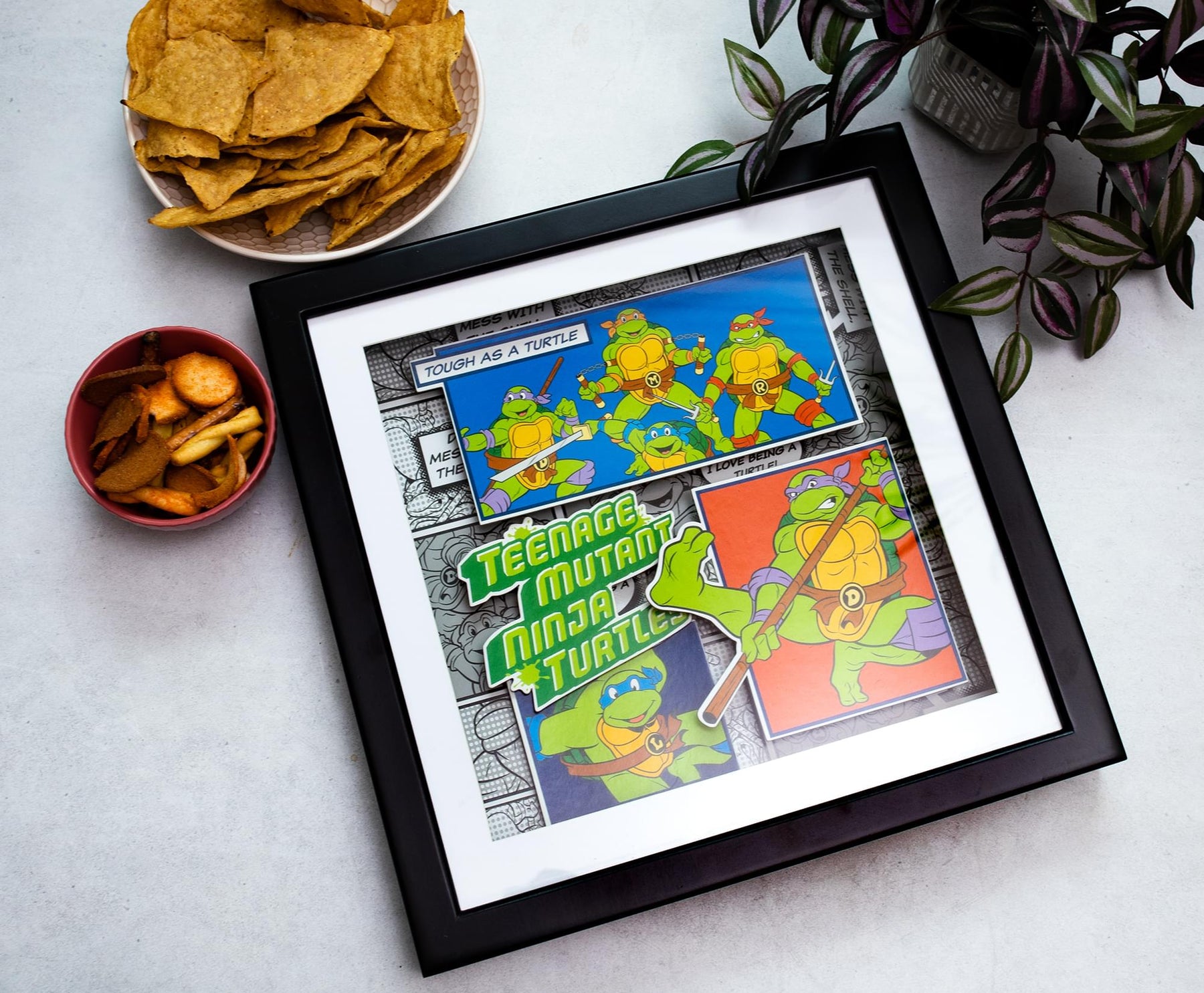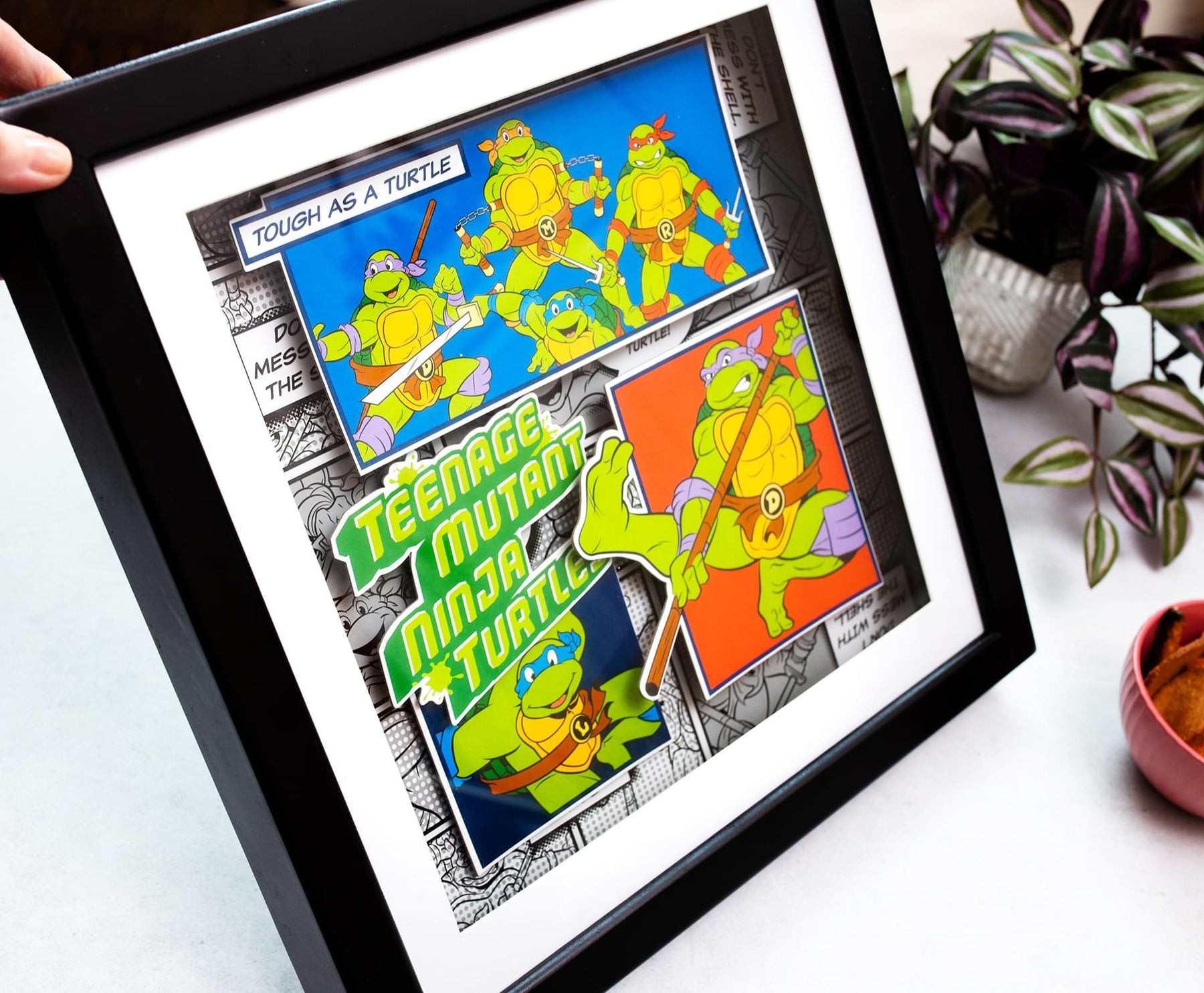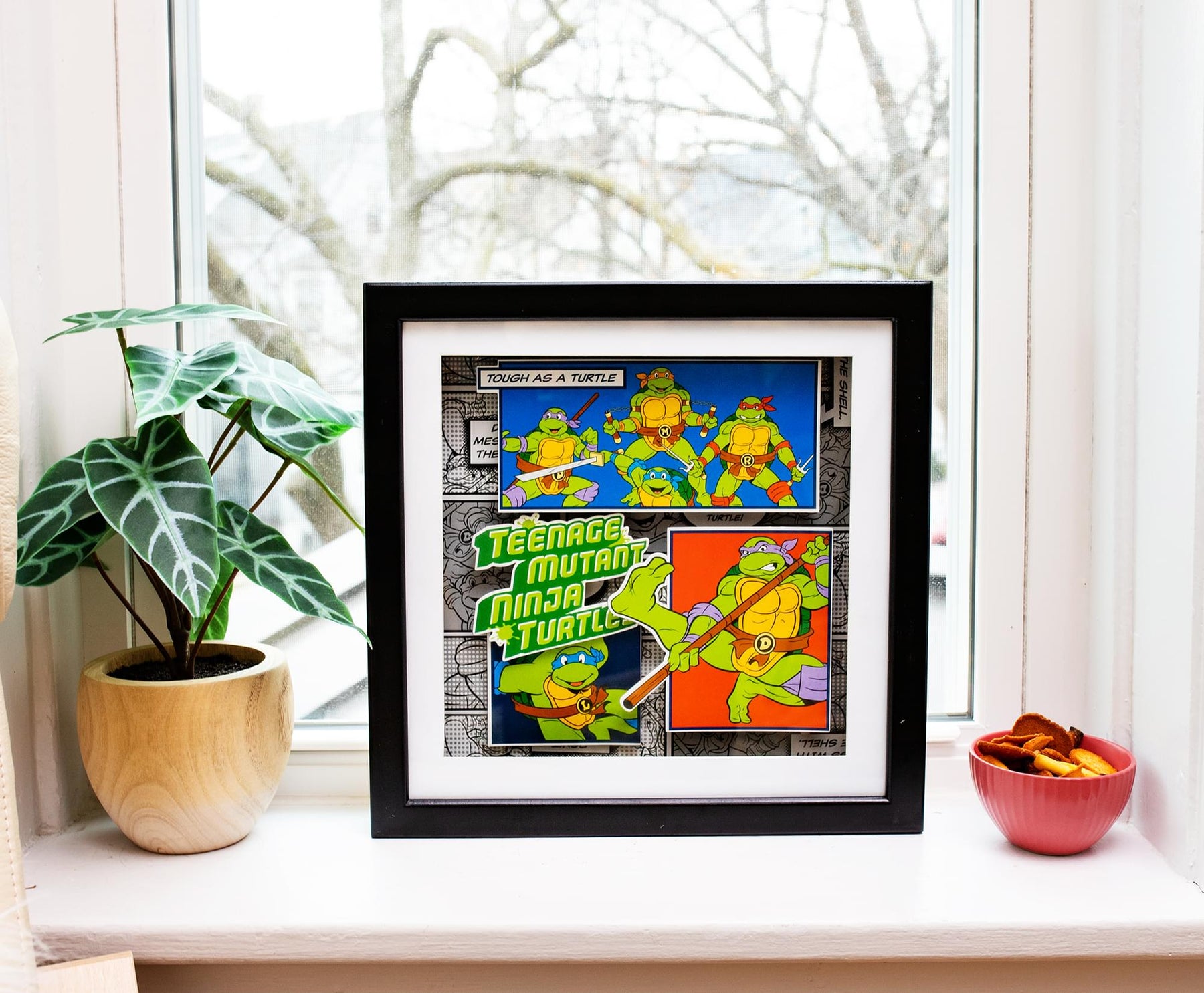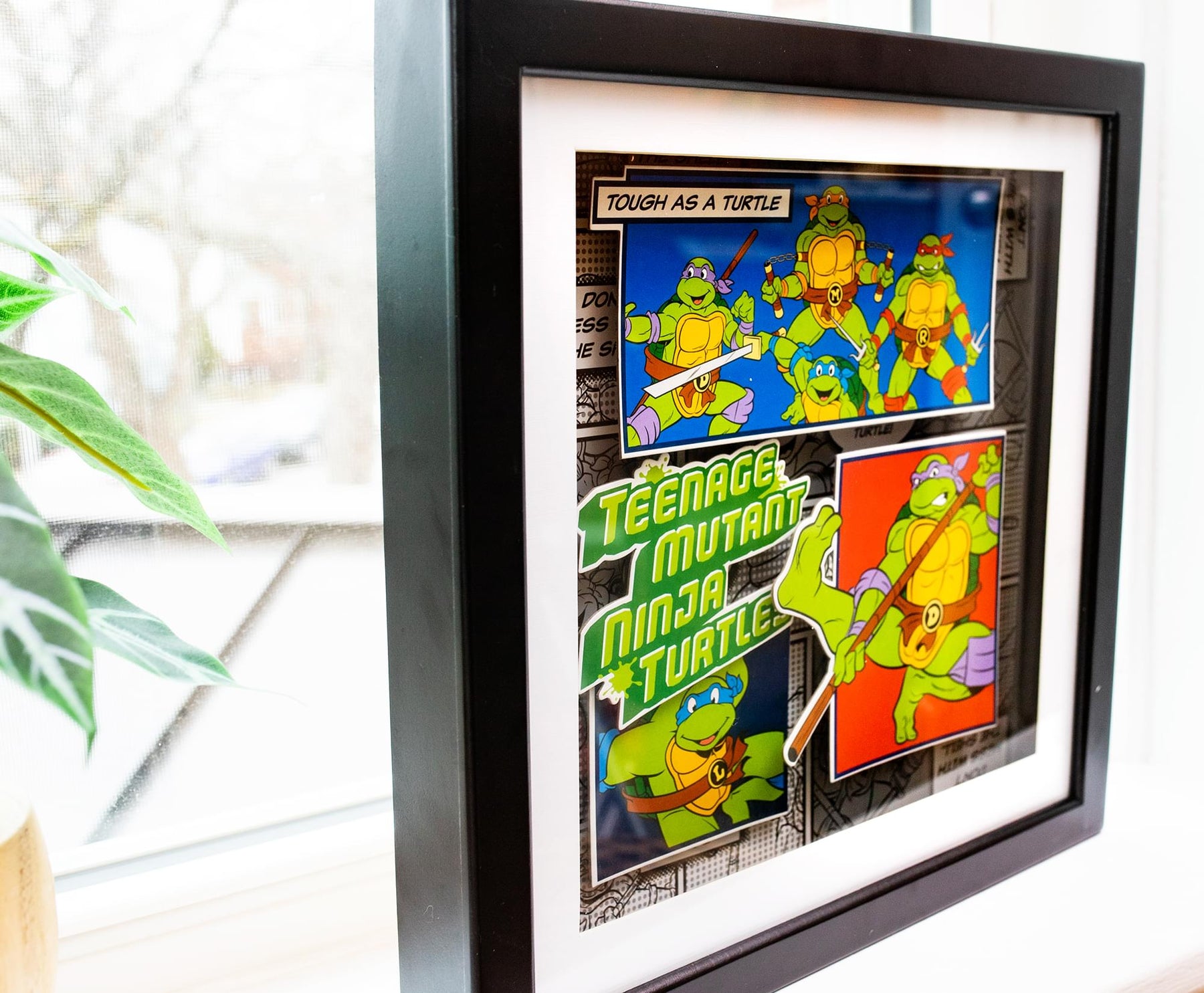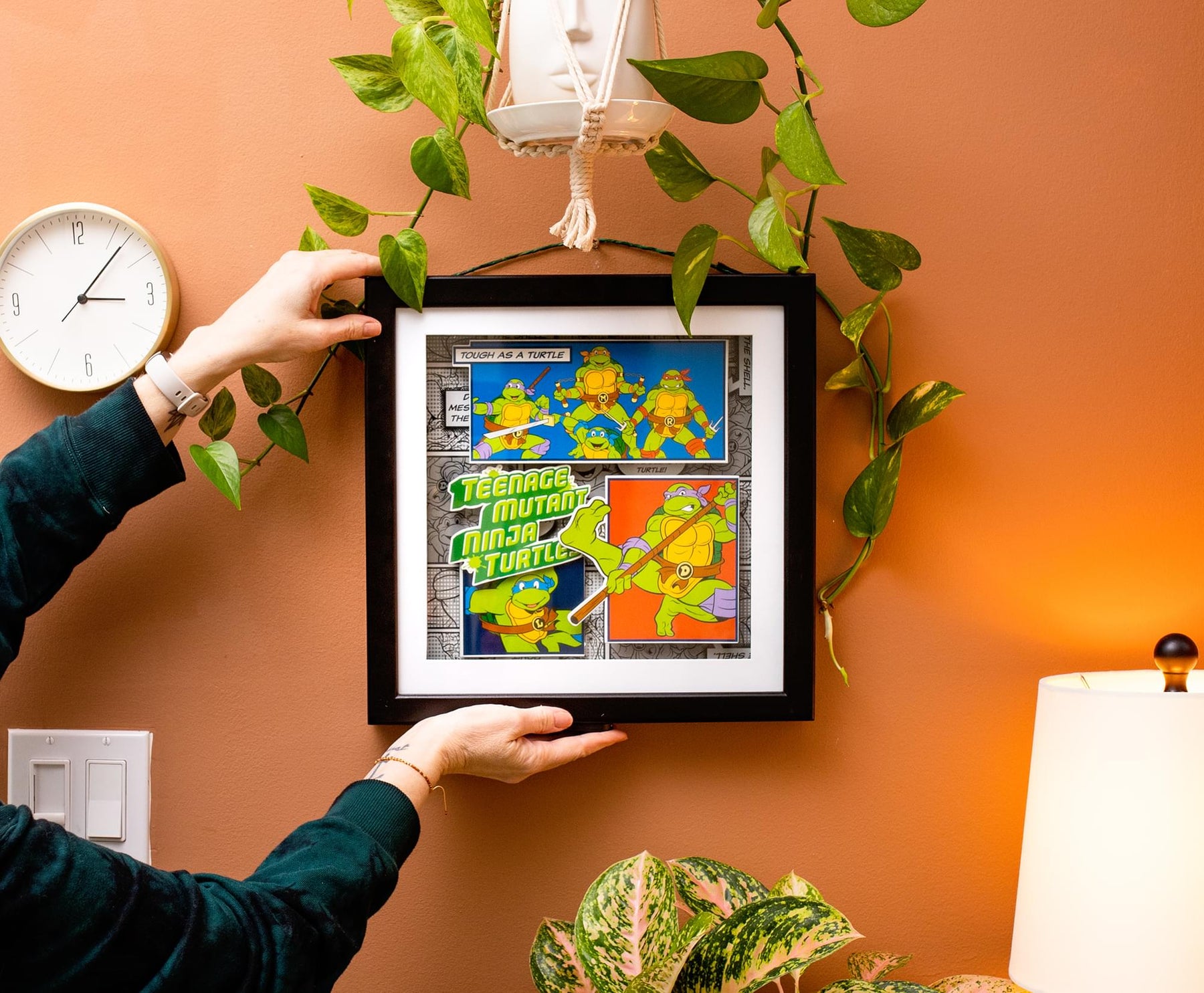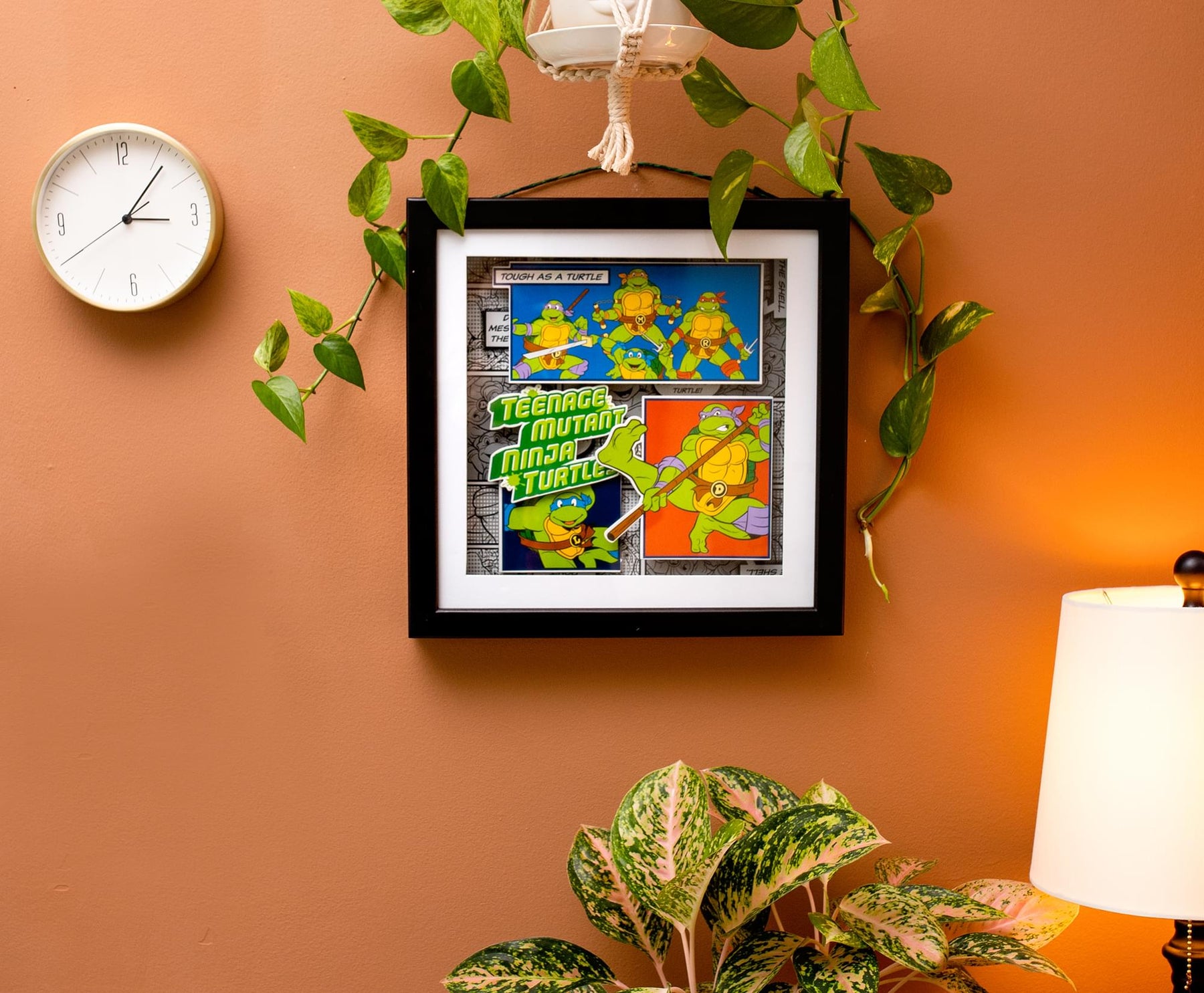 Teenage Mutant Ninja Turtles Wood Frame 3D Shadow Box Wall Art | 14 x 14 Inches
COMING OUT OF THEIR SHELLS: The world's most fearsome fighting teens are leaping into action, and into the third dimension, in this exclusive shadow box wall art print featuring the Teenage Mutant Ninja Turtles in all their animated glory.
HEROES IN A HALF-SHELL: All four of the ninja masters are present on this 3D-layered wall art that's "Tough As A Turtle." You've got Leonardo, Donatello, Raphael, and Michelangelo looking like they've popped off the pages of a comic book.
FIGHT THE FOOT IN 3D: Bring dimension to these battling brothers with this 3D shadow box that comes in a black wooden frame for display. The images are suspended at different heights and set under glass, showcasing the many aspects of Turtle Power.
READY TO DISPLAY: This action-packed wall decor measures approximately 14 x 2 x 14 inches, so you'll be able to place NYC's indie heroes wherever you'd like. The shadow box can stand on its own or be hung with the two attached D-ring hangers.
OFFICIAL TMNT COLLECTIBLE: Celebrate the brothers in green with this officially licensed 3D wall art that comes housed in a shadow box. Showcases the beloved crime-fighting siblings from the classic Teenage Mutant Ninja Turtles cartoon.
THEY'RE HEROES IN A HALF-SHELL, AND THEY'RE GREEN
When Kevin Eastman and Peter Laird first introduced comic book readers to four teenage brothers who happened to be ninjas, and mutants, and turtles, no one could have imagined what happened next. Leonardo, Donatello, Raphael, and Michelangelo went from being only known as Renaissance artists to being associated with fun-loving, sewer-dwelling pizza enthusiasts.
Now, the Teenage Mutant Ninja Turtles can make your home decor a lot more radical with this exclusive 3D shadow box wall art.
BRING A BIT OF TURTLE POWER TO YOUR DECOR
Looking like they've just leapt off the pages of a comic book adventure, you've never seen the brothers in green come alive quite like this. This impressive shadow box art piece features all four of the turtles, where they've popped out of the sewers and onto your wall.
Accept no substitutes. You'll have plenty of pizza power when you hang this officially licensed Teenage Mutant Ninja Turtles collectible in your lair.