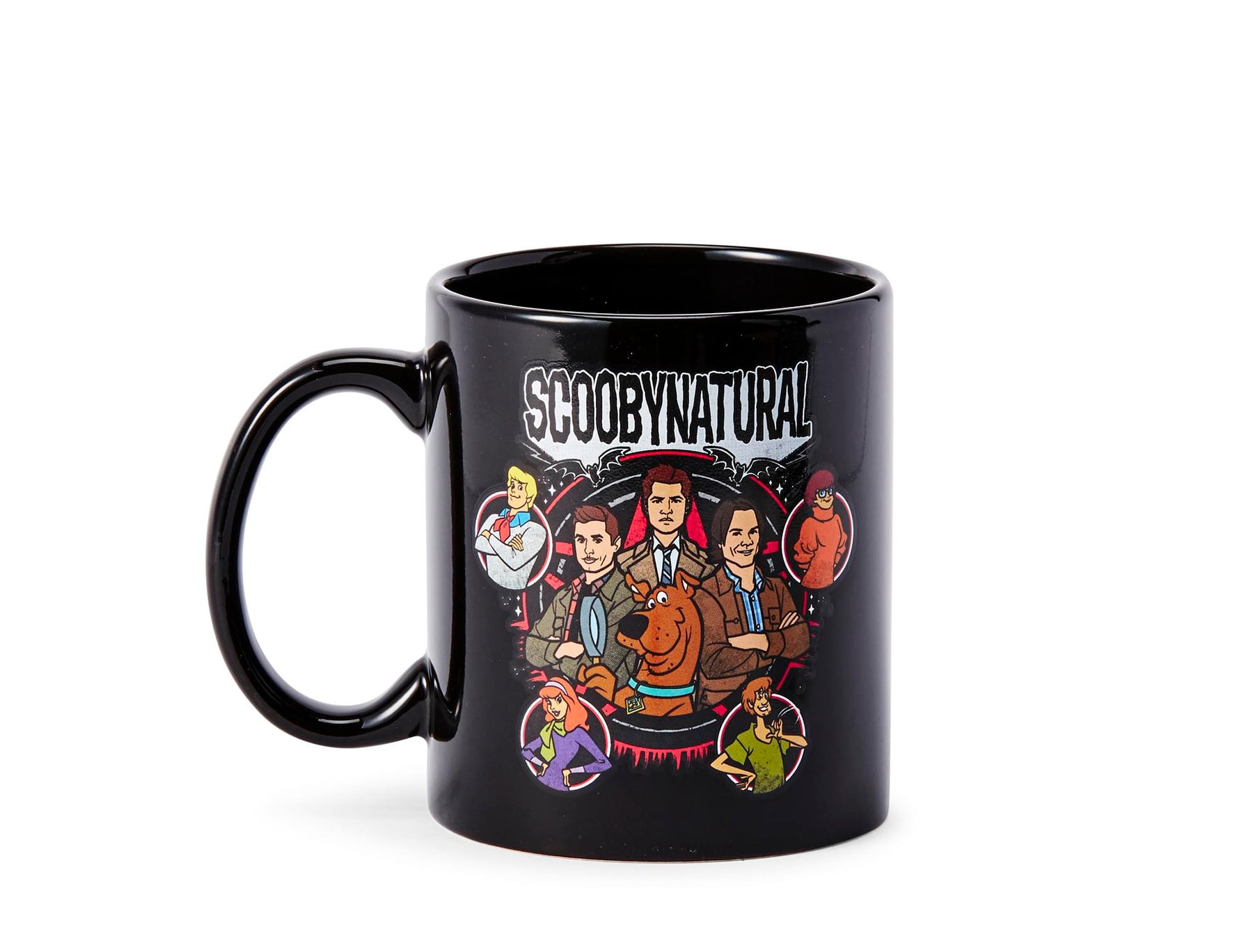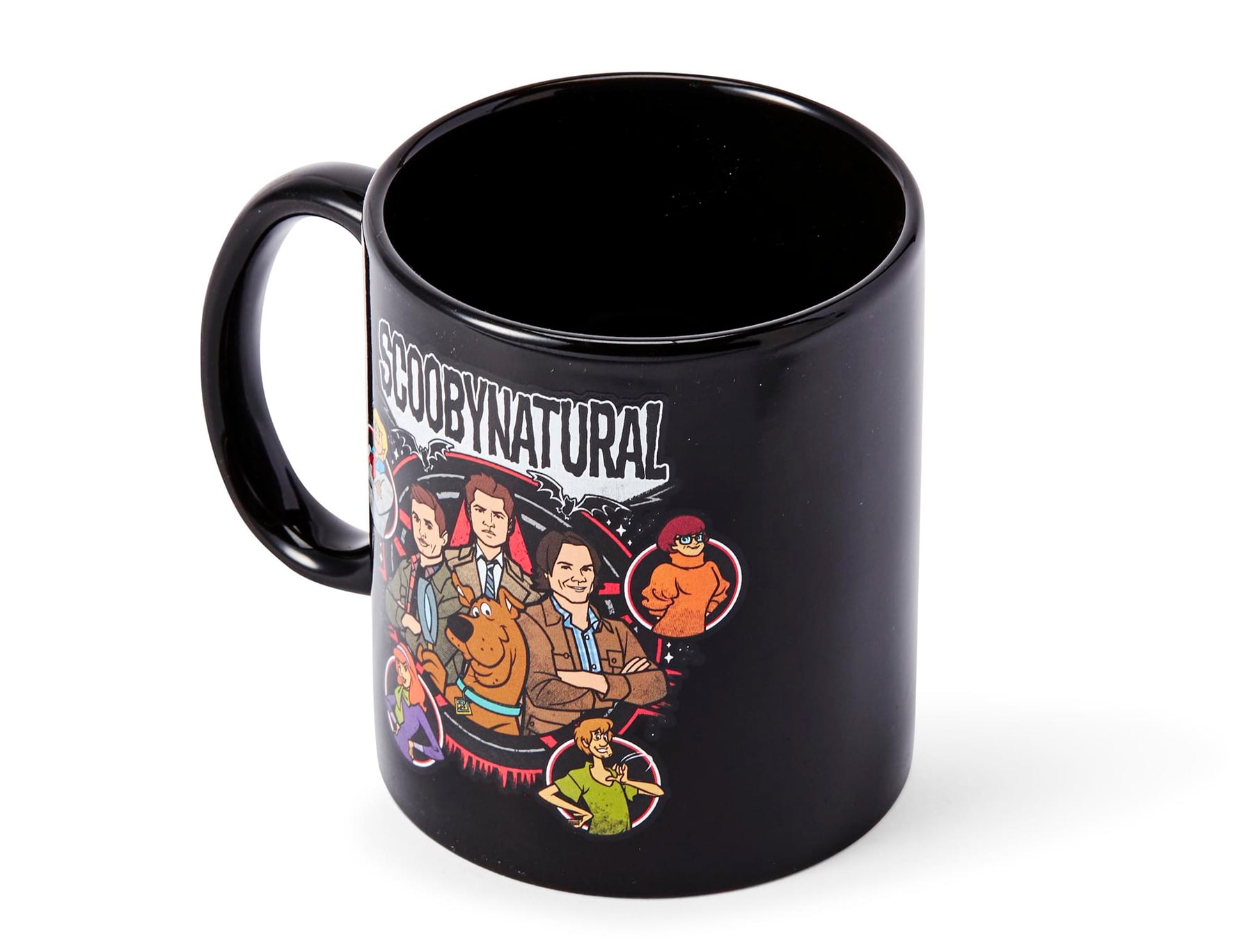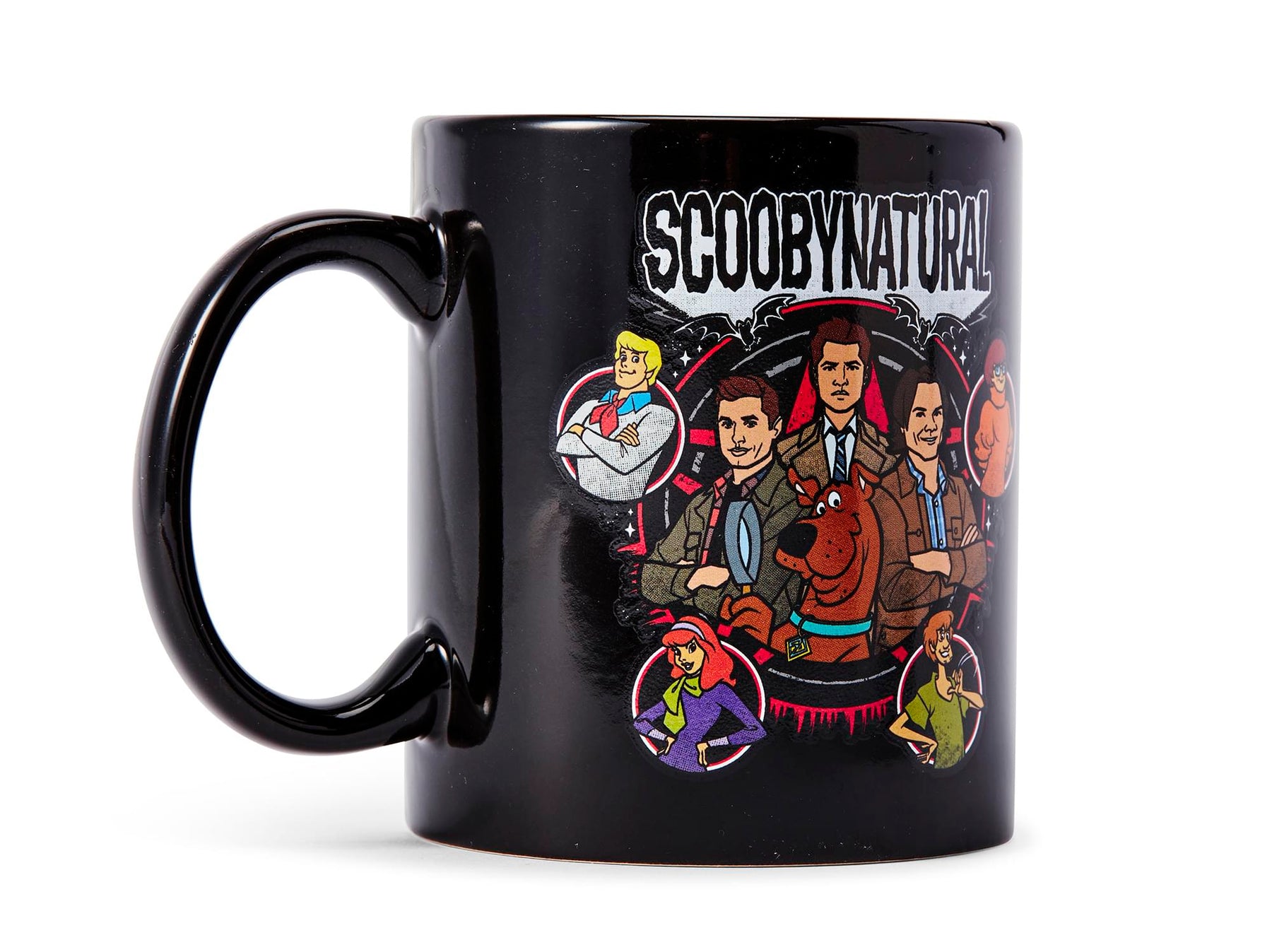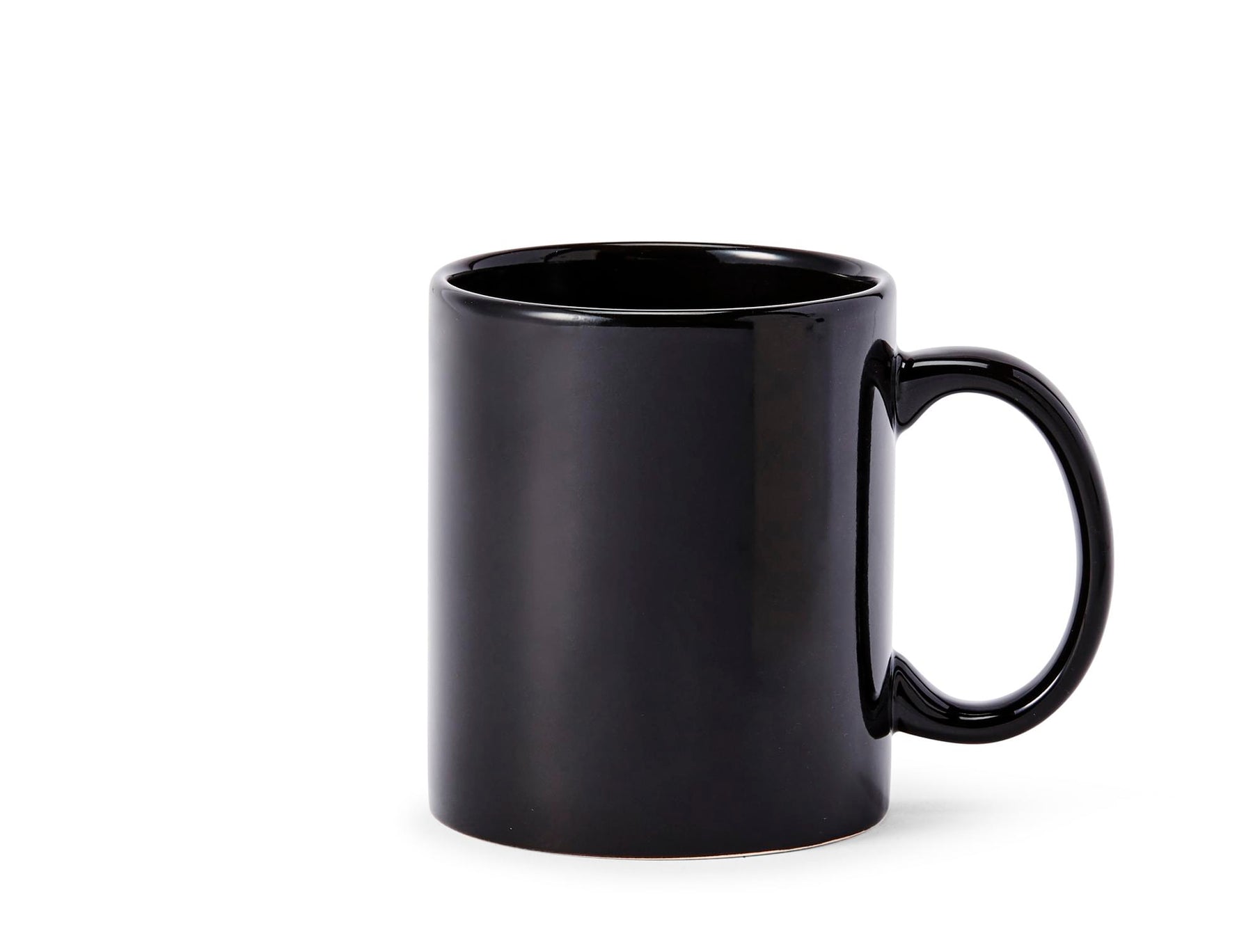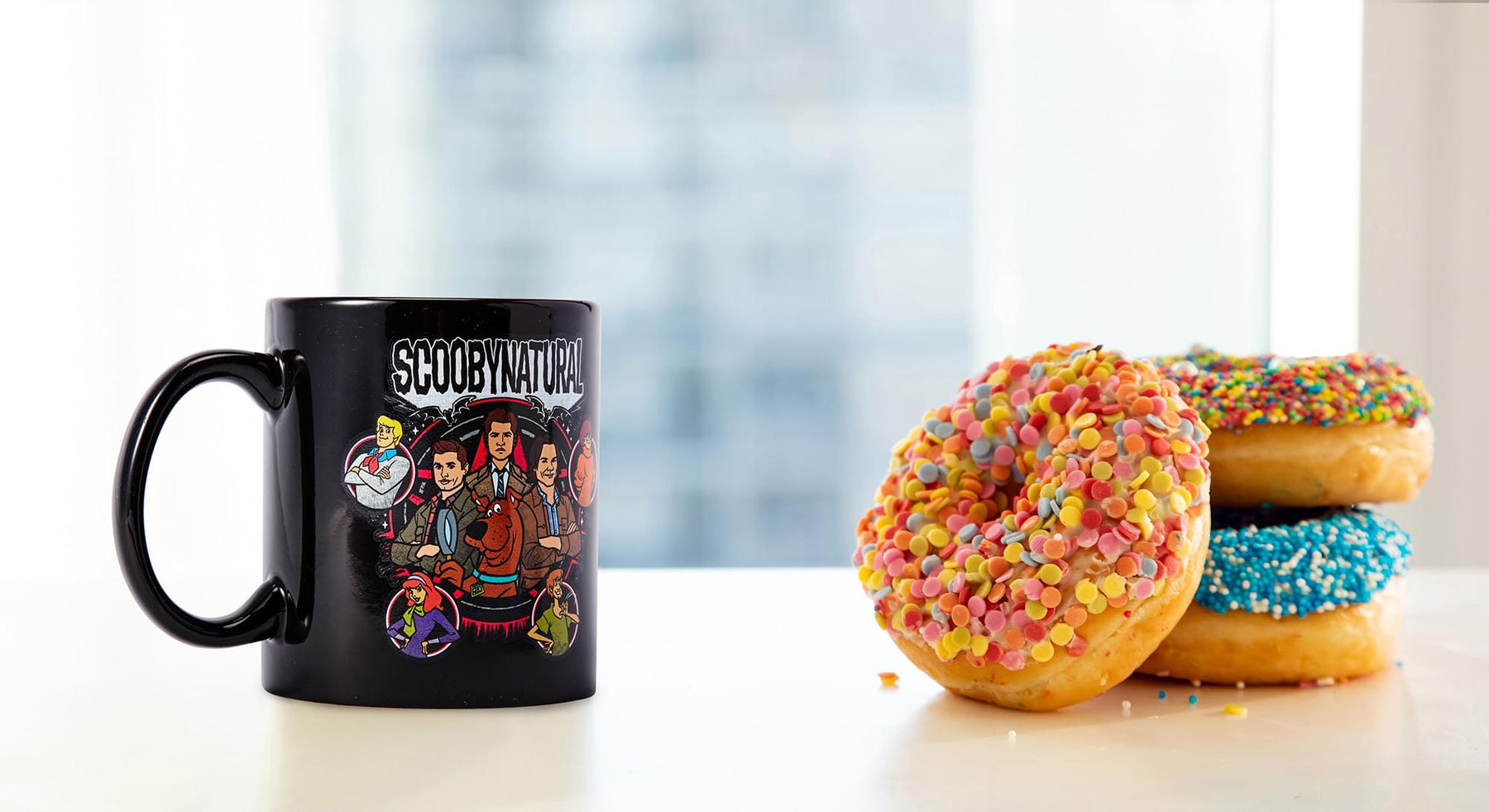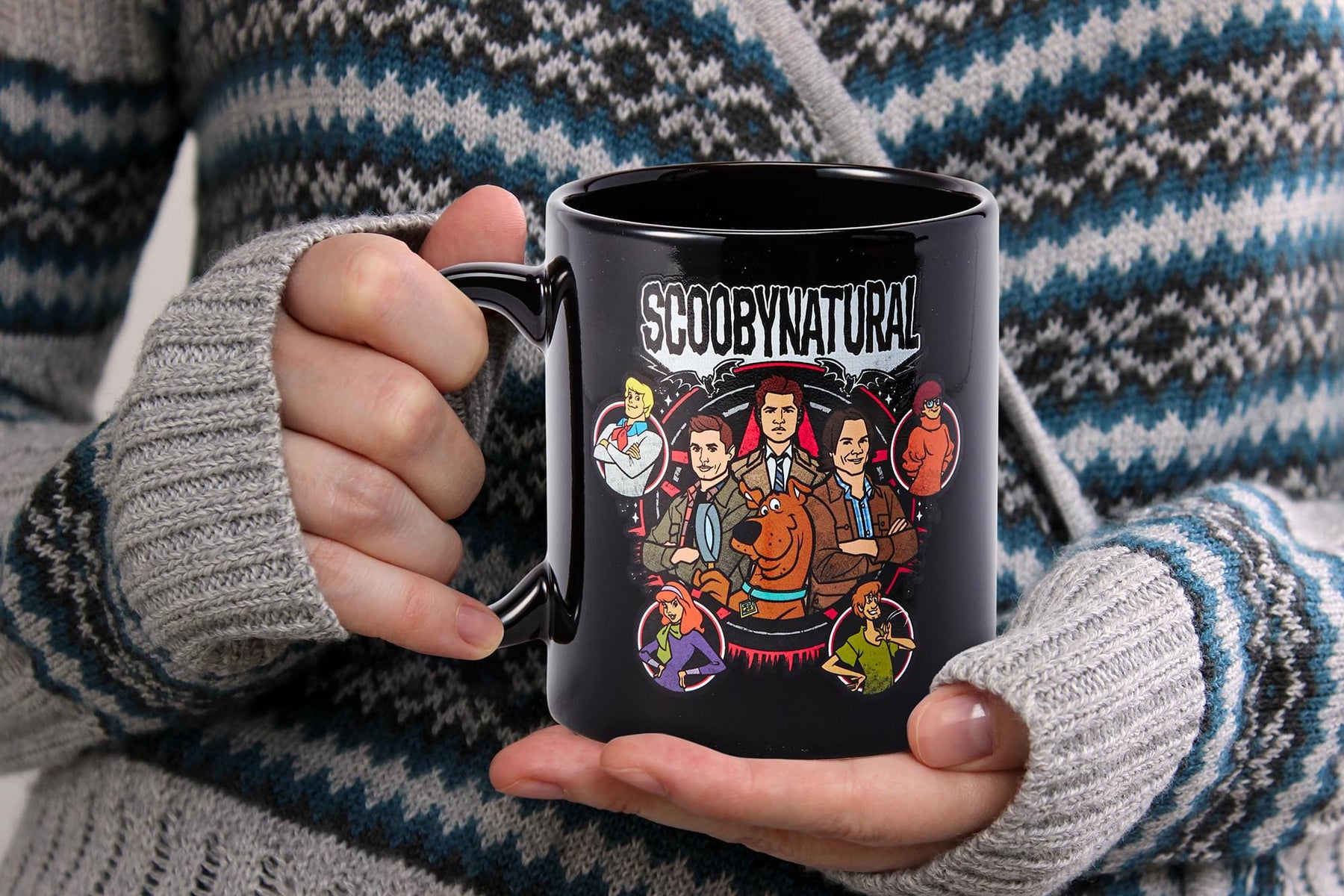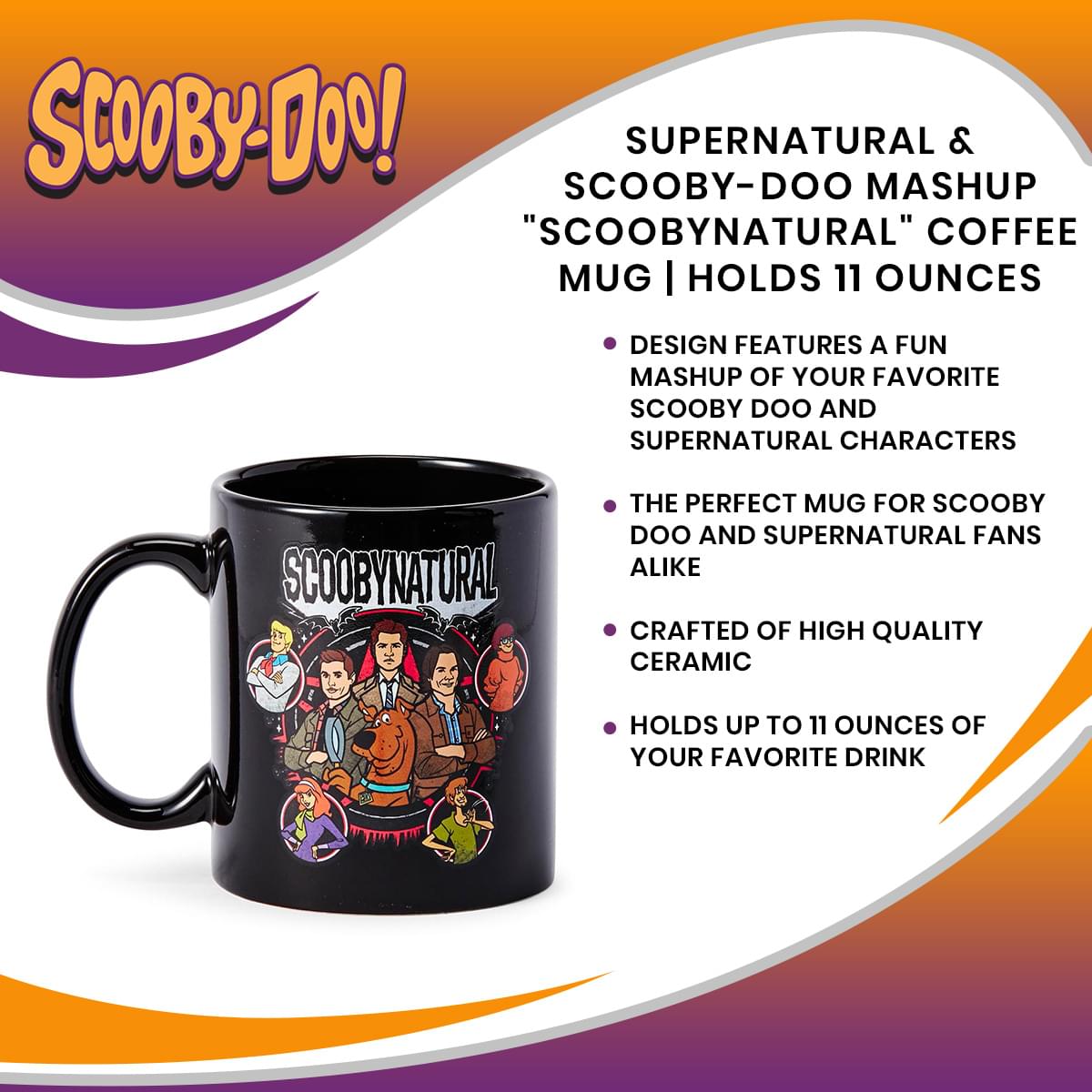 Supernatural & Scooby-Doo Mashup "Scoobynatural" Coffee Mug | Holds 11 Ounces
SAM & DEAN MEET THE MYSTERY MACHINE: After being whisked through and interdimensional television, Sam & Dean find themselves in the world of Scooby-Doo. There they interact and solve mysteries with Scooby and the gang which proves to be the ultimate paranormal team mashup!
WHERE THE PARANORMAL WORLDS COLLIDE: Perfect for a warm cup of coffee before you solve your next mystery or hunt your next monster, this "Scoobynatural" coffee mug is a must-have for die-hard fans of the Supernatural series!
CRAFTED FROM SUPERNATURAL STRENGTH MATERIALS: Crafted from durable ceramic, this 11-ounce mug features high-quality graphics that are best cared for by hand washing. Not dishwasher or microwave safe.
BRING THE MONSTER MYSTERY SOLVERS EVERYWHERE: Start each morning off with your favorite roast of coffee in this Supernatural mug or you can bring it to work as a decorative desk piece! However you flaunt your Supernatural fandom, do it with a unique flair using this "Scoobynatural" mug!
IDEAL FOR ANY SUPERNATURAL FAN: This cartoon version of Sam and Dean are perfect for any Supernatural fan! Take home this dynamic duo surrounded by the legendary Scooby-Doo, Shaggy, Fred, Velma, and Daphne!
A SUPERNATURAL MYSTERY IN ONE MUG

Hunting monsters and things of a paranormal nature, this gang of heroes will stop at nothing to solve any mystery that comes their way. Whether you interpret that statement as Sam and Dean or the gang from Scooby-Doo however, is up to you. This coffee mug blurs the lines of these two realities as Sam and Dean are absorbed into the Scooby-Doo universe through an interdimensional television. Thus the episode, Scoobynatural is born. Fans of both Supernatural and Scooby-Doo can enjoy this wonderful coffee mug as they watch this exciting episode of Supernatural!
WHERE THE PARANORMAL BECOMES NORMAL
Perfect for collections and gifts, this Supernatural mug captures the thrill of the series in a convenient and useful drinking cup! As an officially licensed collectible to the Supernatural universe, this unique coffee mug is certain to bring a smile to any fan of the series or any fan of the Scooby-Doo series as well! Grab your Supernatural coffee mug today and enjoy flaunting your passions at home, the office, or anywhere else you go!