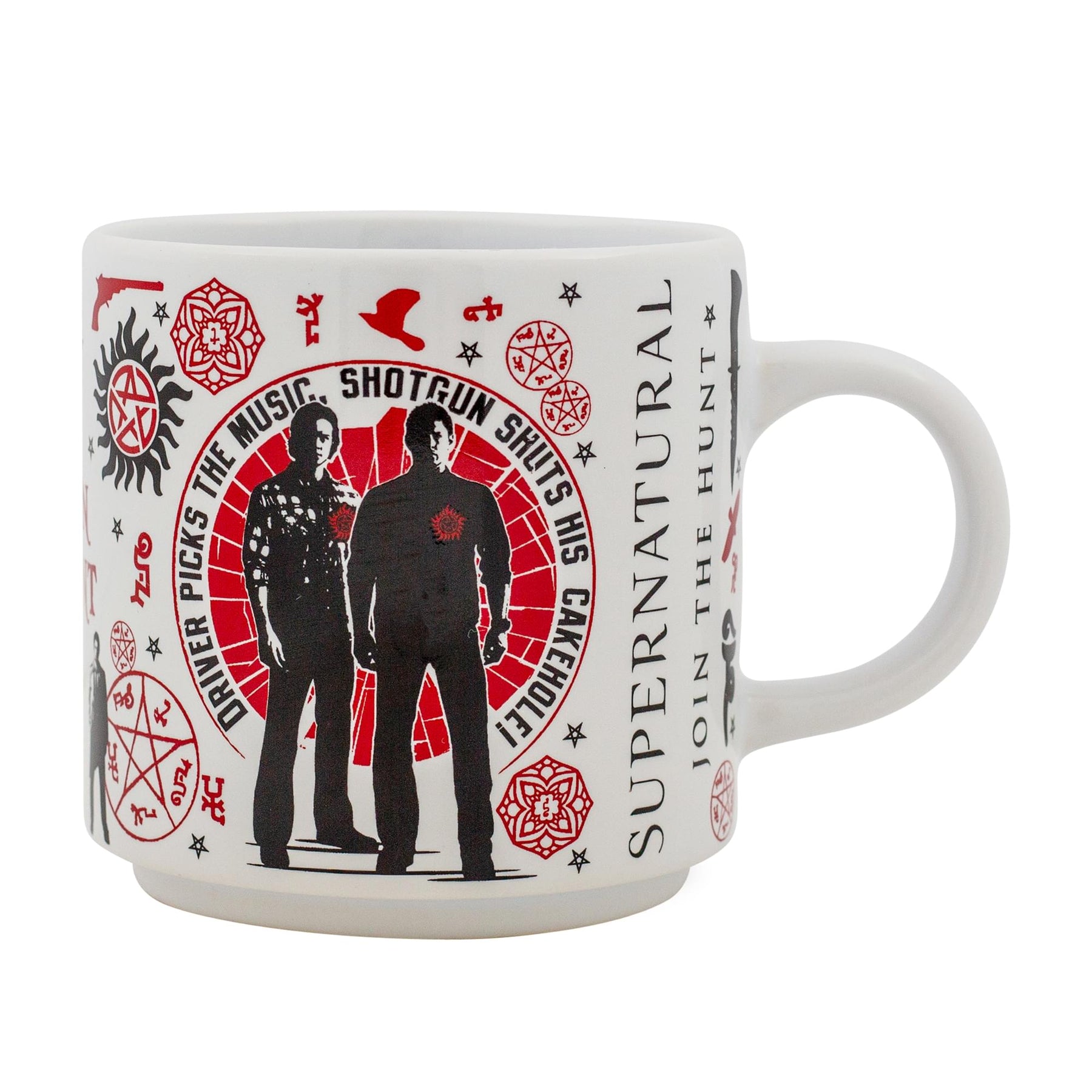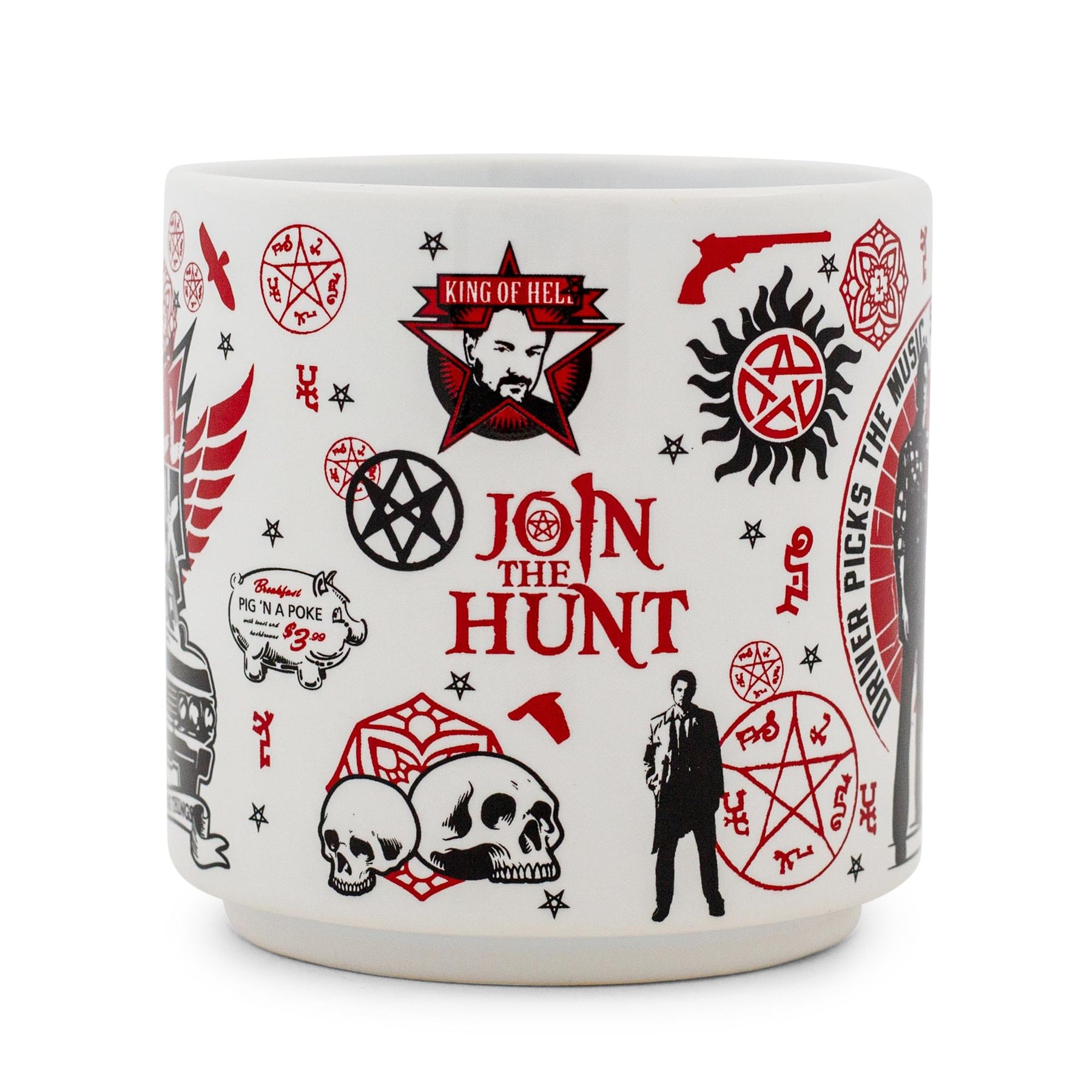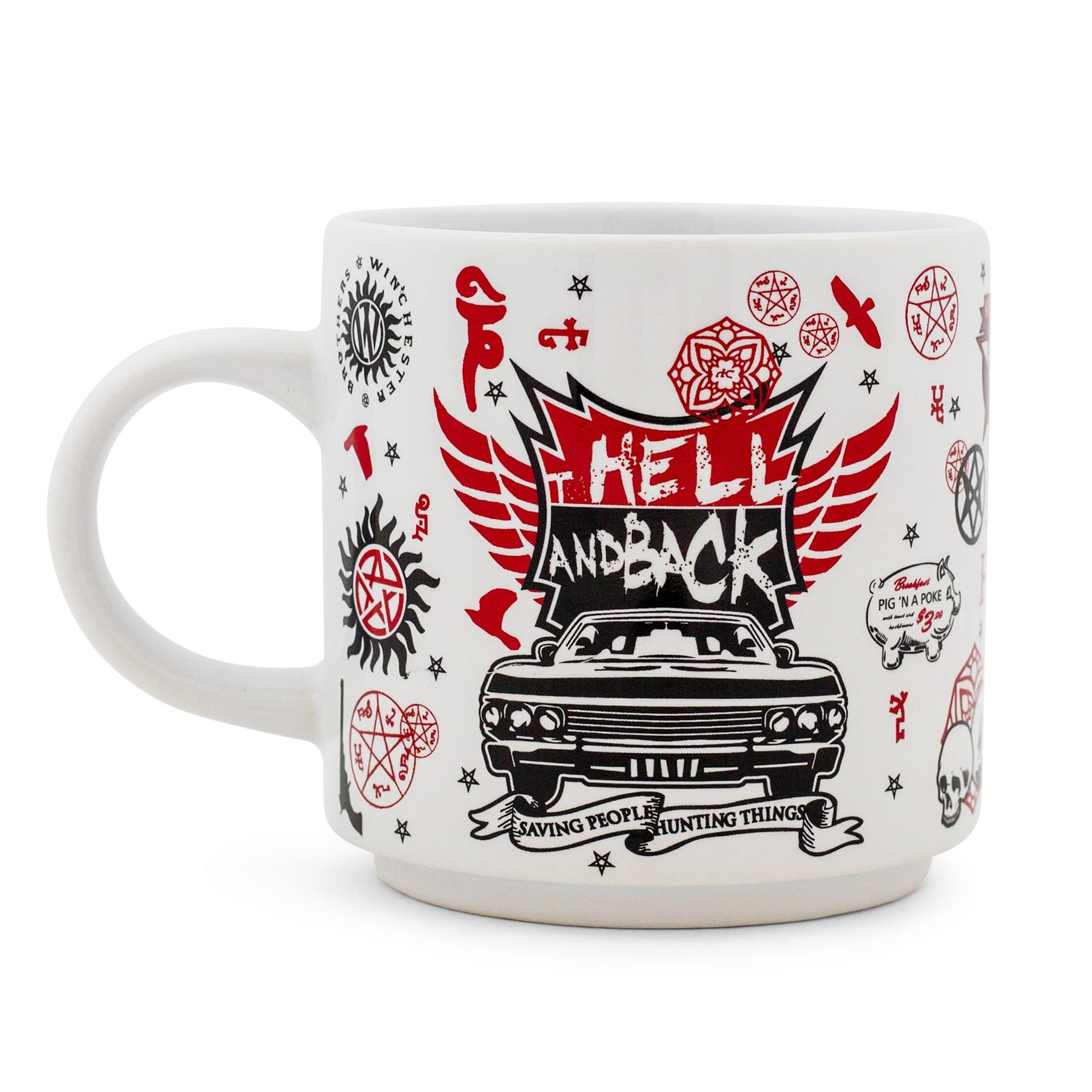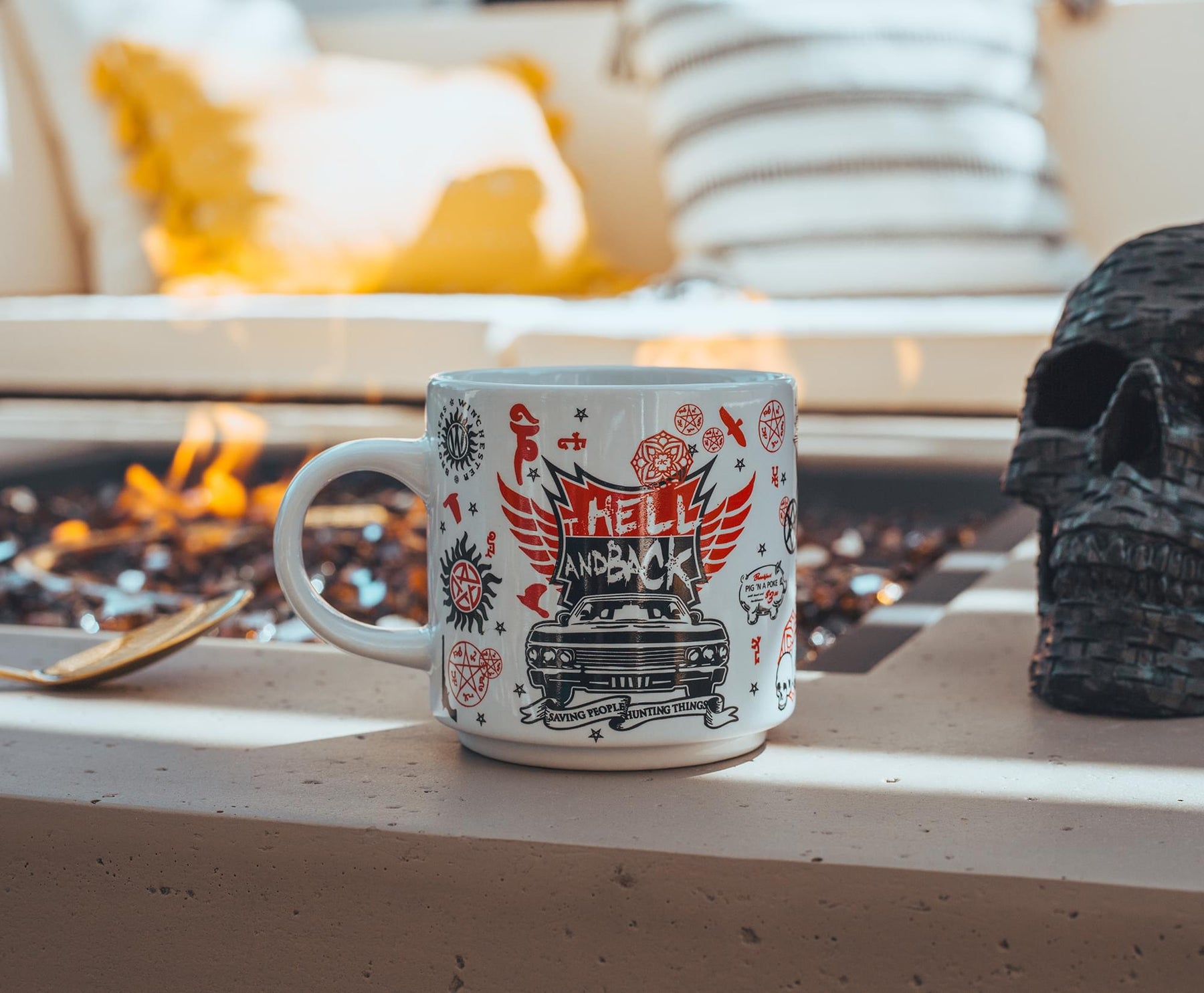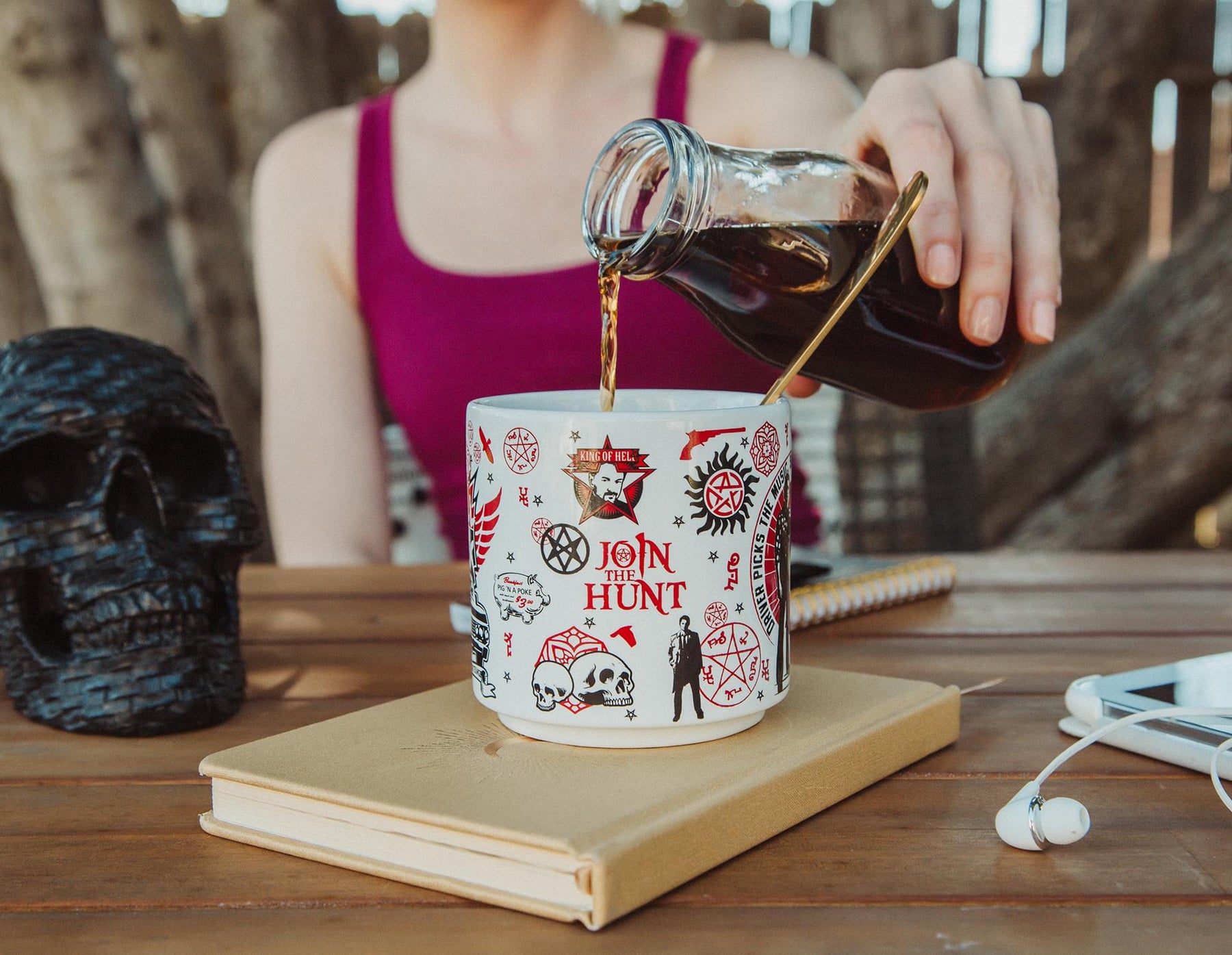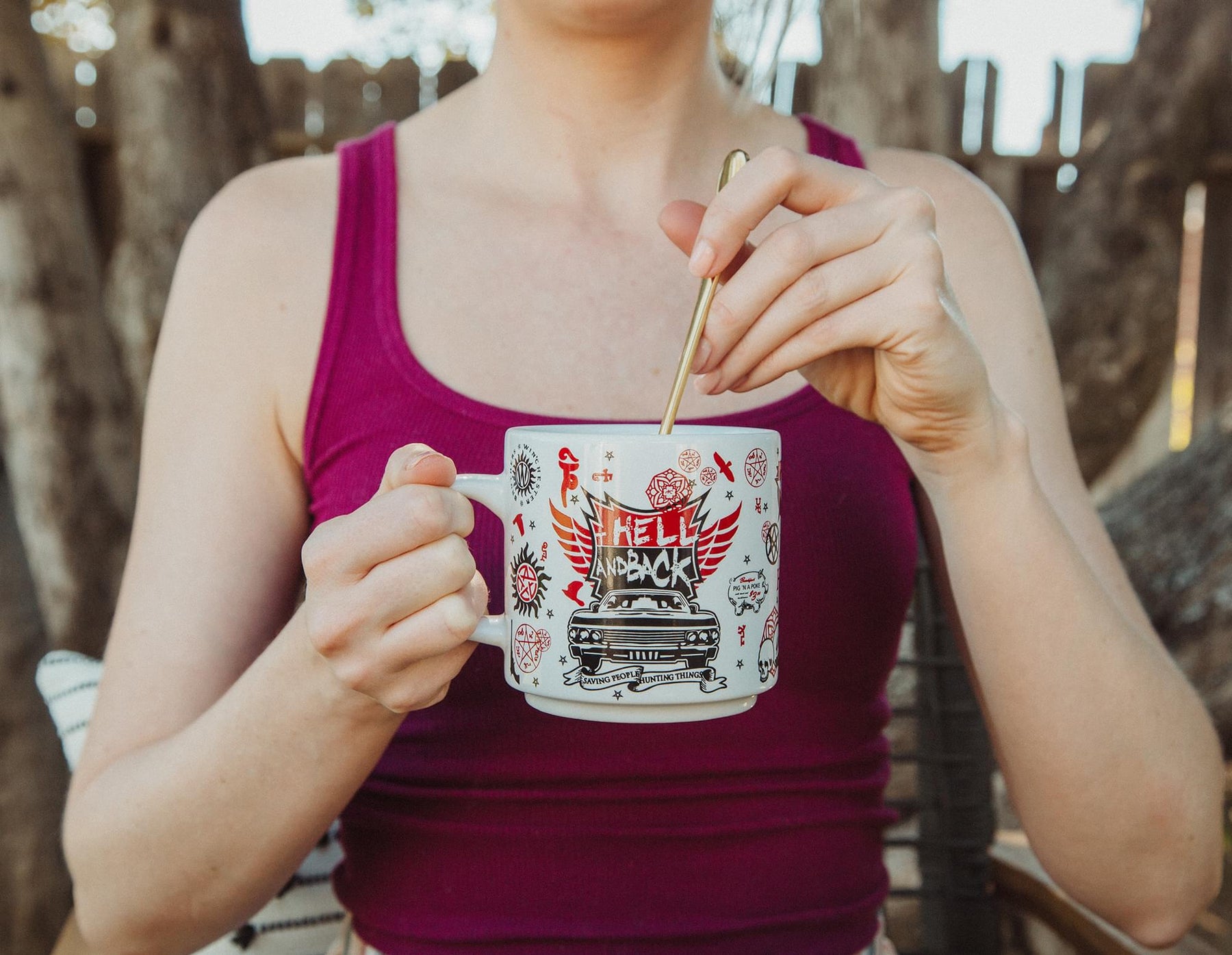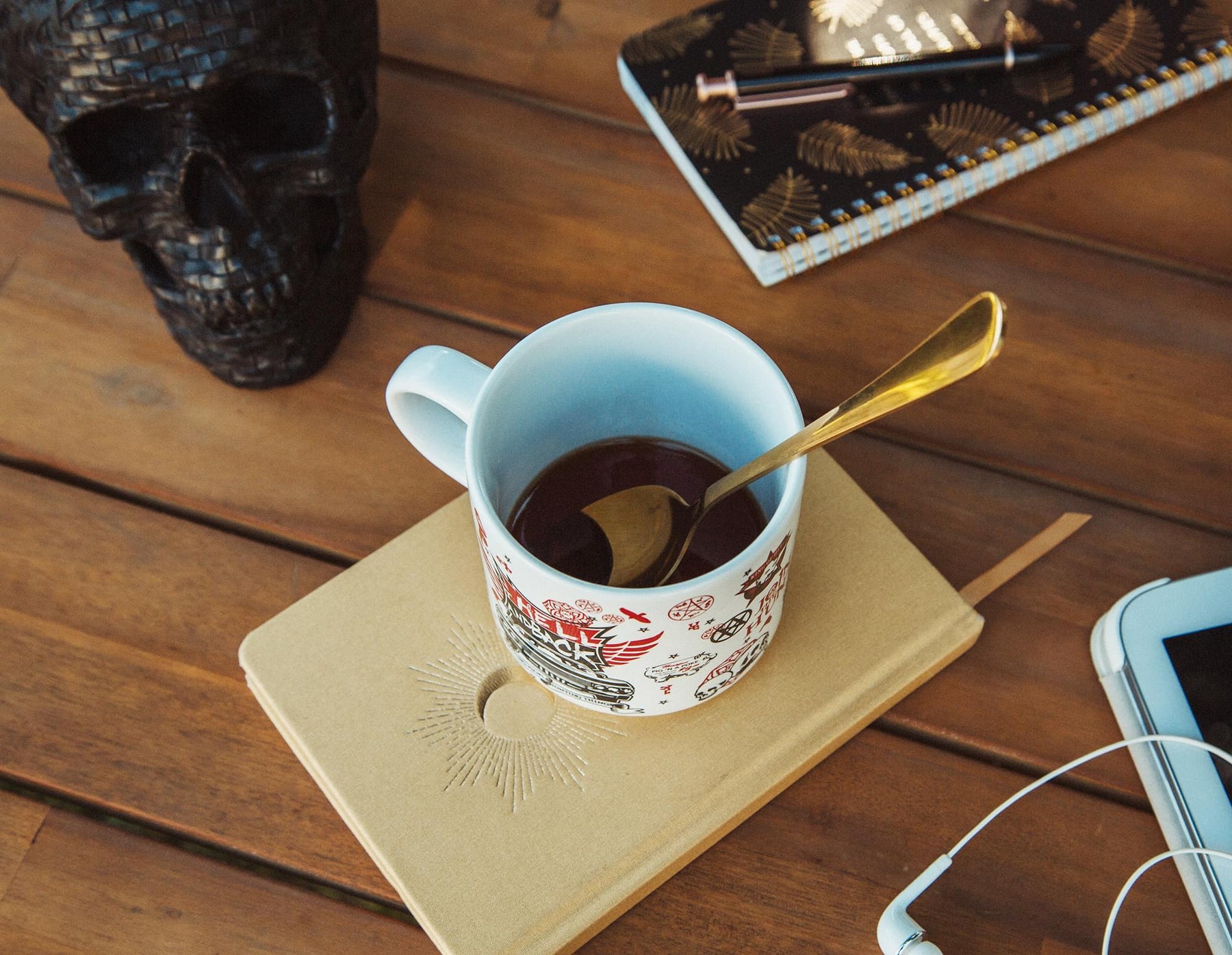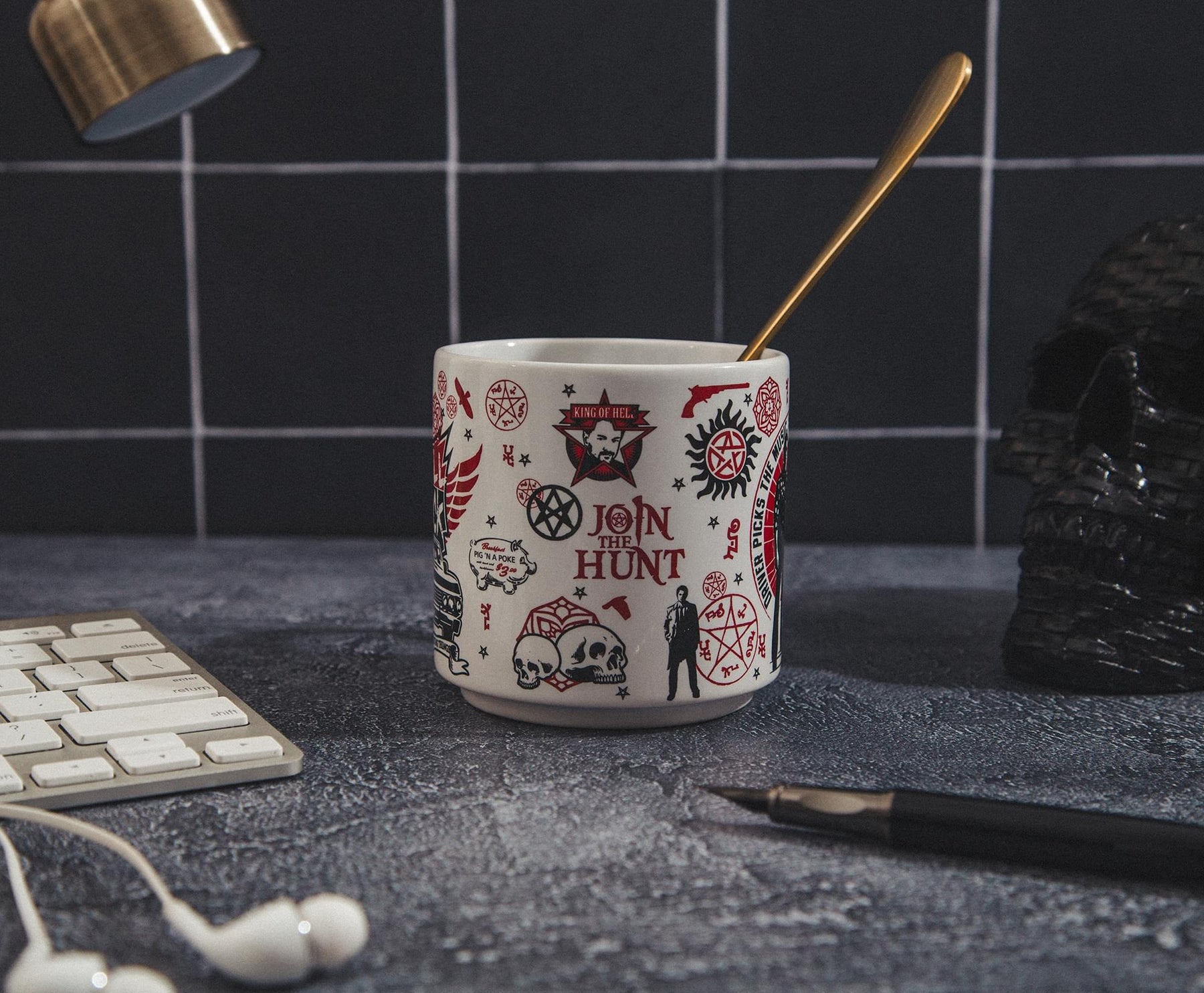 Supernatural "Join The Hunt" Single Stackable Ceramic Mug | Holds 13 Ounces
THE FAMILY BUSINESS: Looks like the boys are back in town. Join Sam and Dean Winchester as they do battle with dark forces on this exclusive stackable mug featuring the arcane scrawlings seen in the long-running series Supernatural.
SUMMON YOUR FAVORITE MOMENTS: Covered in sacred sigils and protection glyphs, this might be the safest mug in all of Supernatural. Spend your morning deciphering the dead languages while you plan your hunt for after the sun goes down.
DEMONS, MONSTERS, AND COFFEE: Monsters aren't going to hunt themselves. This stacking mug holds approximately 13 ounces of whatever fuel you need to fight the forces of darkness or stay awake while paging through dusty journals.
BUILT HUNTER TOUGH: This BPA-free ceramic mug is made for long-lasting use to get you through any angel incursions or demonic possessions. Easy to maintain, it's suitable for both microwave and top-rack dishwasher.
OFFICIAL SUPERNATURAL COLLECTIBLE: Time to stop the apocalypse. Again. Prepare yourself for whatever's up the road with this officially licensed stackable coffee mug inspired by the monster-hunting madness of Supernatural.
AN ENEMY THAT WILL STOP AT NOTHING, A FAMILY THAT WILL RISK EVERYTHING
Are you ready to join the family business? The Impala is all fueled up, and you can be too with this exclusive stackable mug featuring the Winchesters from Supernatural. Expert hunters will spot a myriad of elements from the long-running TV series.
You'll find an anti-possession star, the Colt, Dean's car that he nicknamed Baby, the angel Castiel, and more familiar imagery from Dean and Sam's many outings. Even after you "Join The Hunt" and travel "To Hell And Back," never forget that the "Driver Picks The Music. Shotgun Shuts His Cakehole."
GRAB SALT AND A FRESH BREW FOR YOUR NEXT HUNT
Vampires. Werewolves. Demons. Wendigo. Angels. Crowley. The deck is stacked against the forces of good. You'll need every edge in this battle, and this stackable coffee mug features a whole armory of arcane imagery.
Don't be an idjit. Go into your next hunt with officially licensed drinkware inspired by the hit series Supernatural.
CARE INSTRUCTIONS
Easy care
Top-rack dishwasher safe
Microwave safe