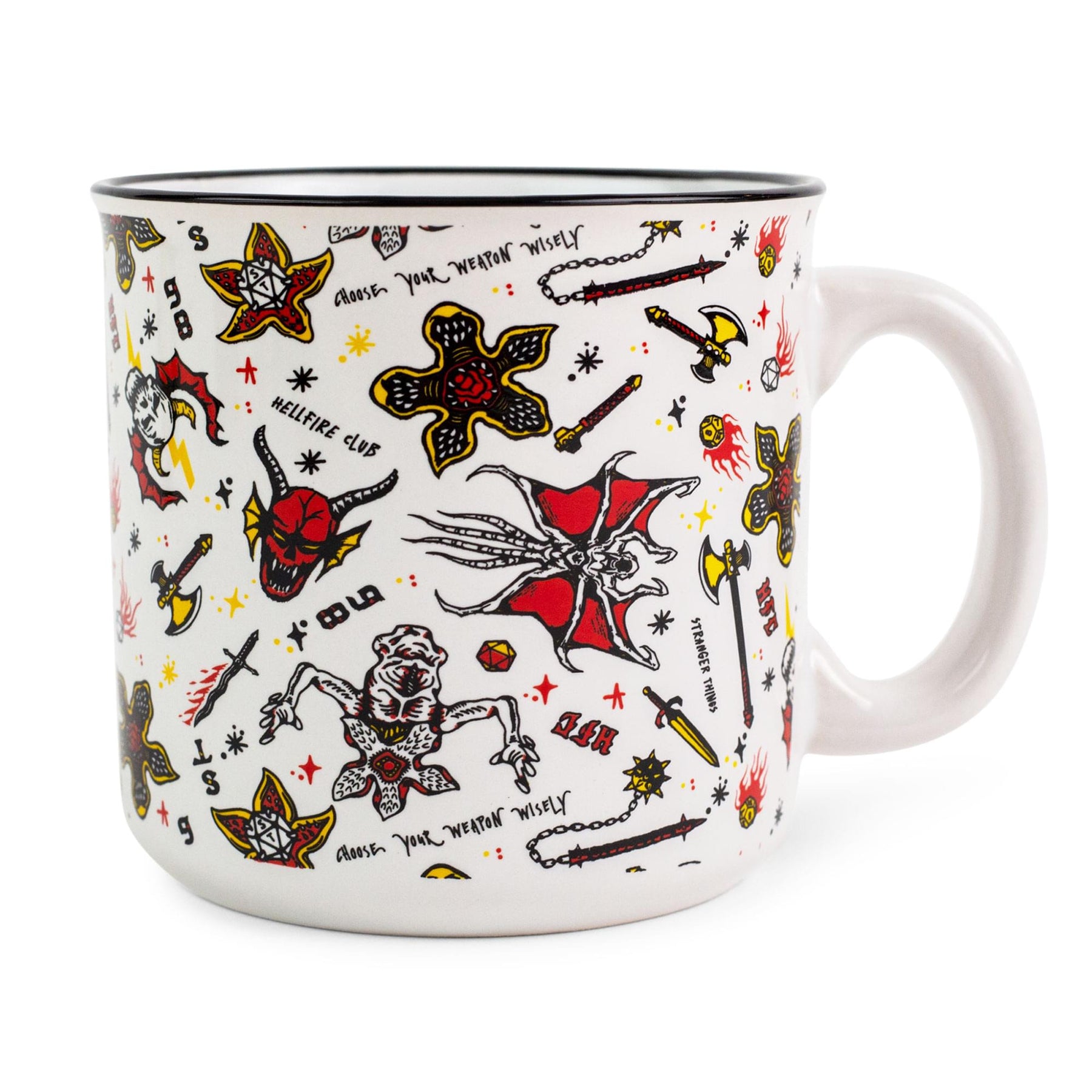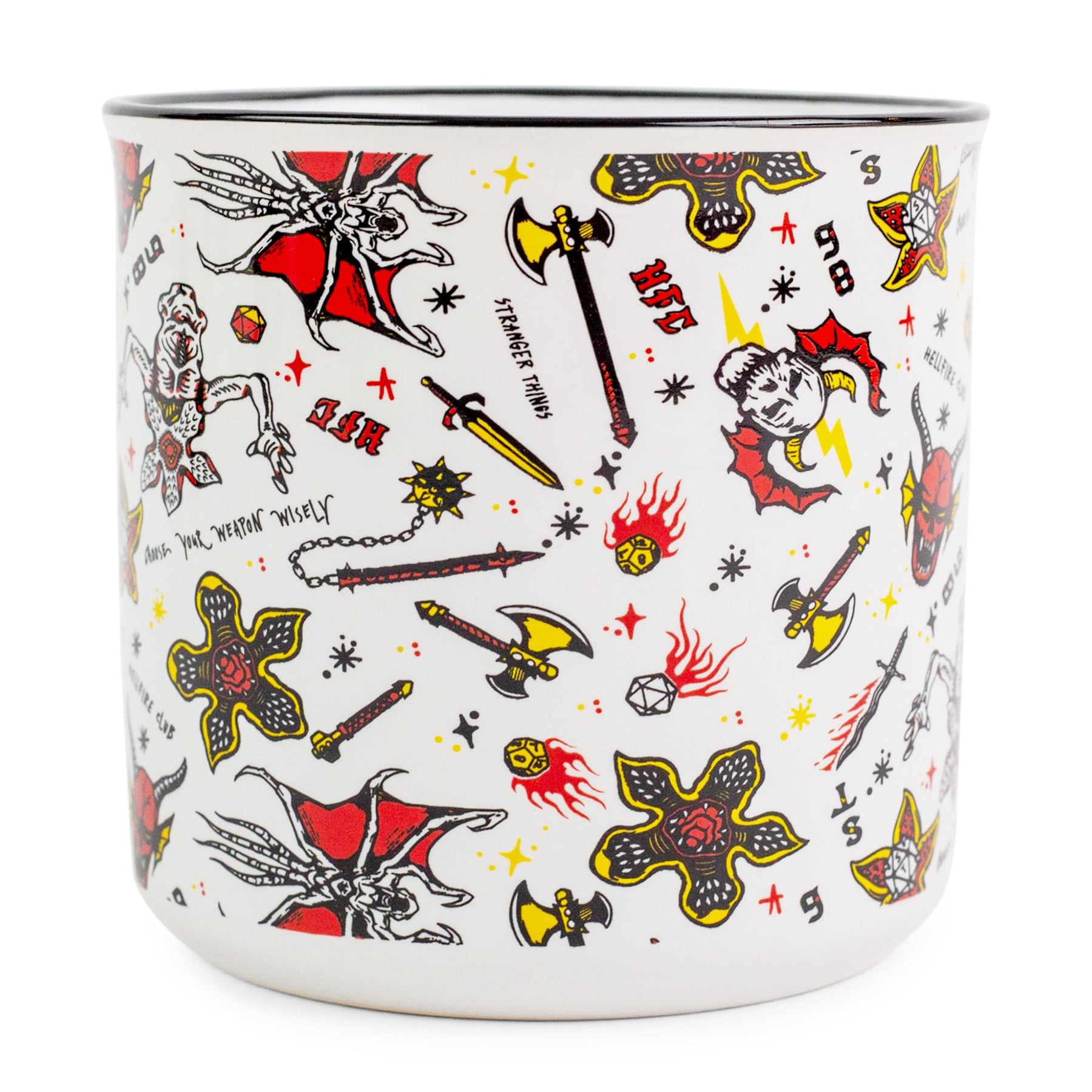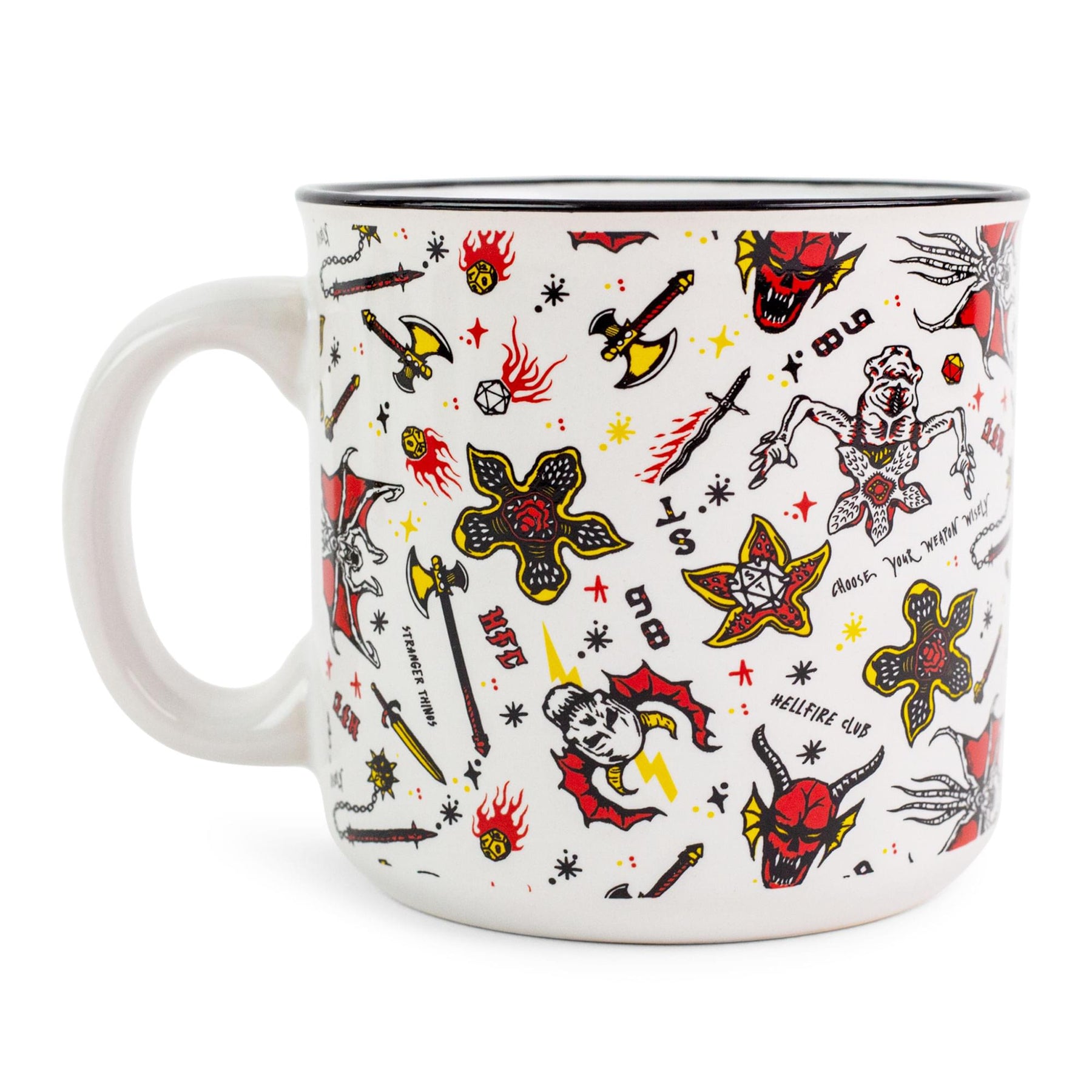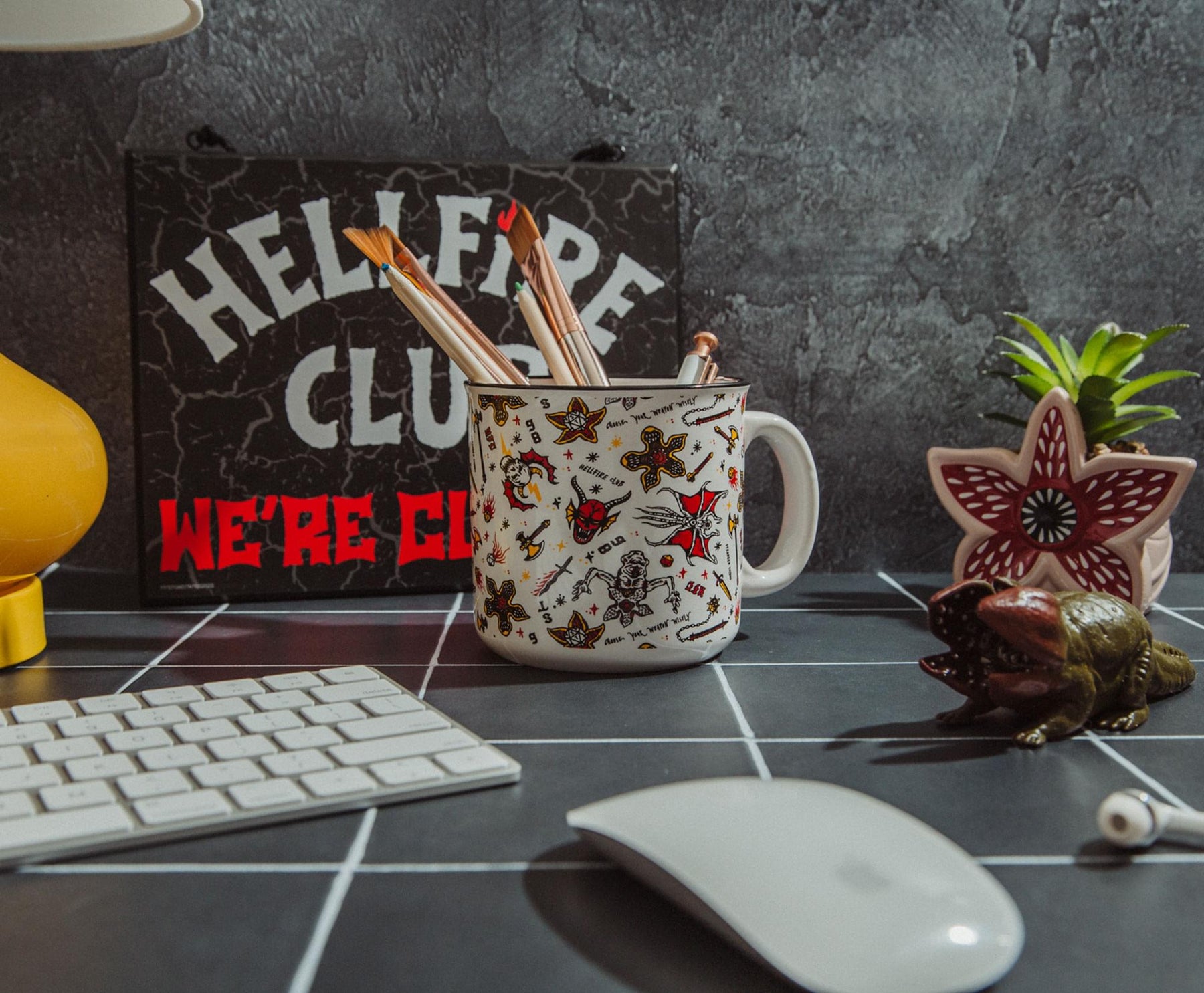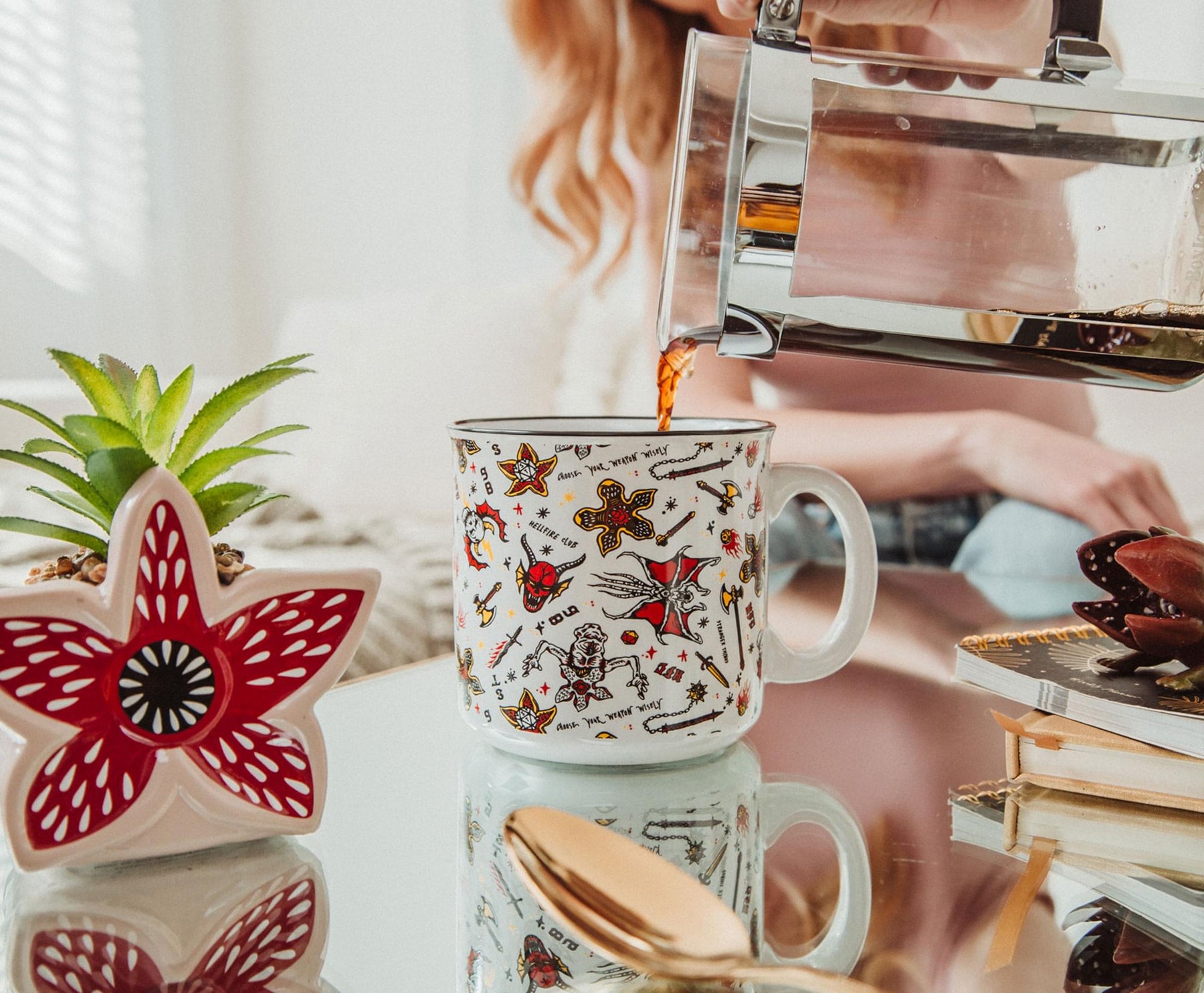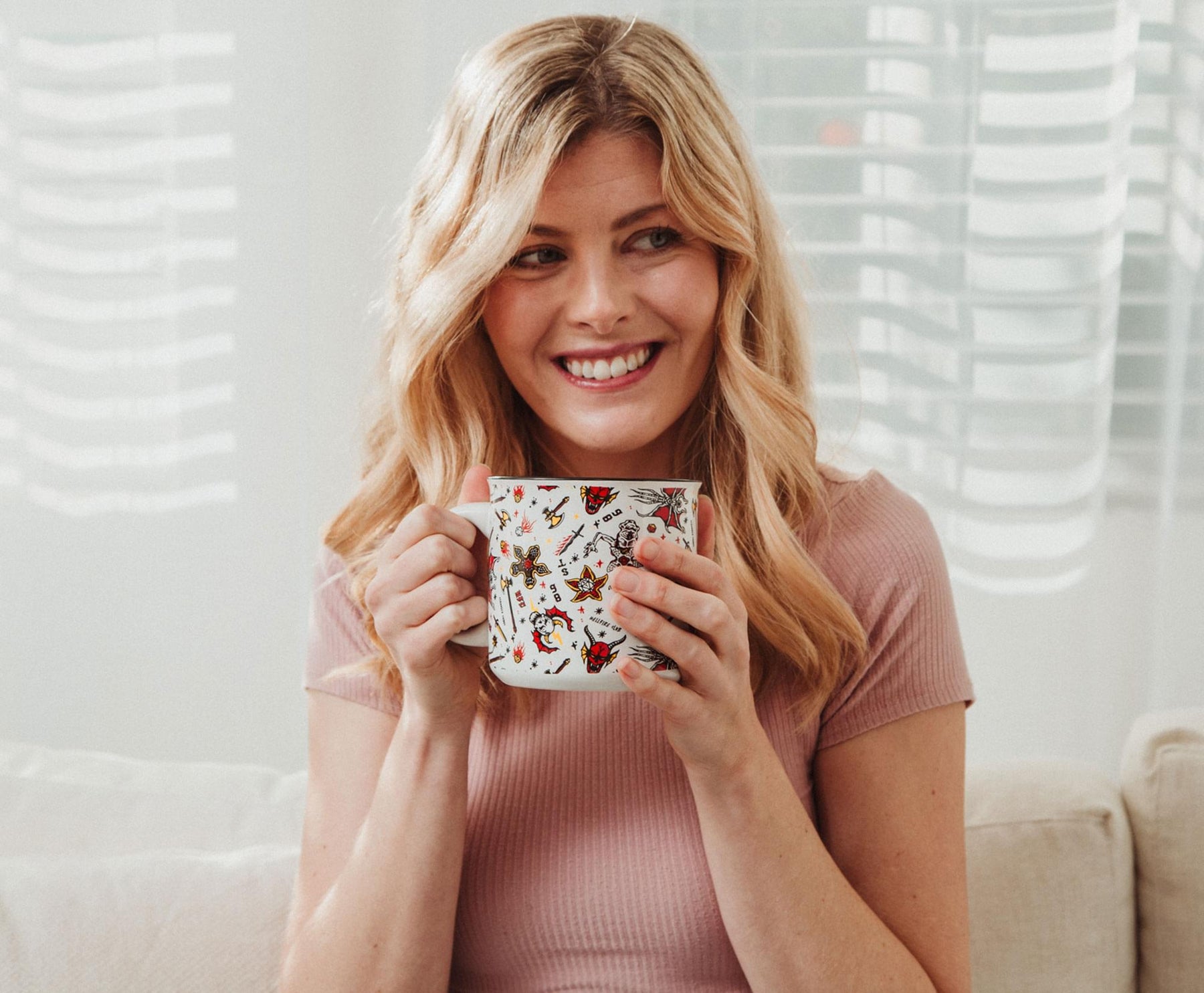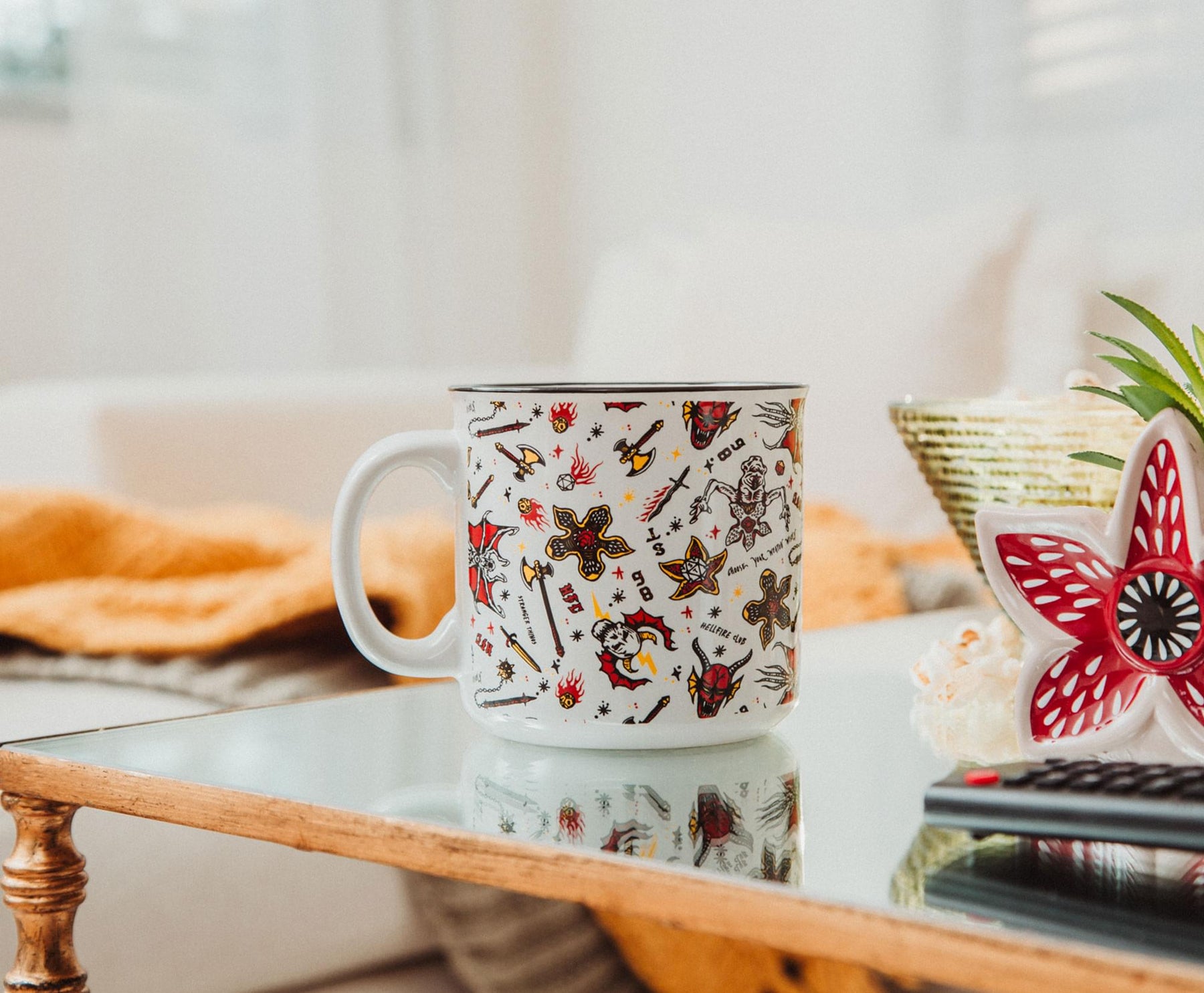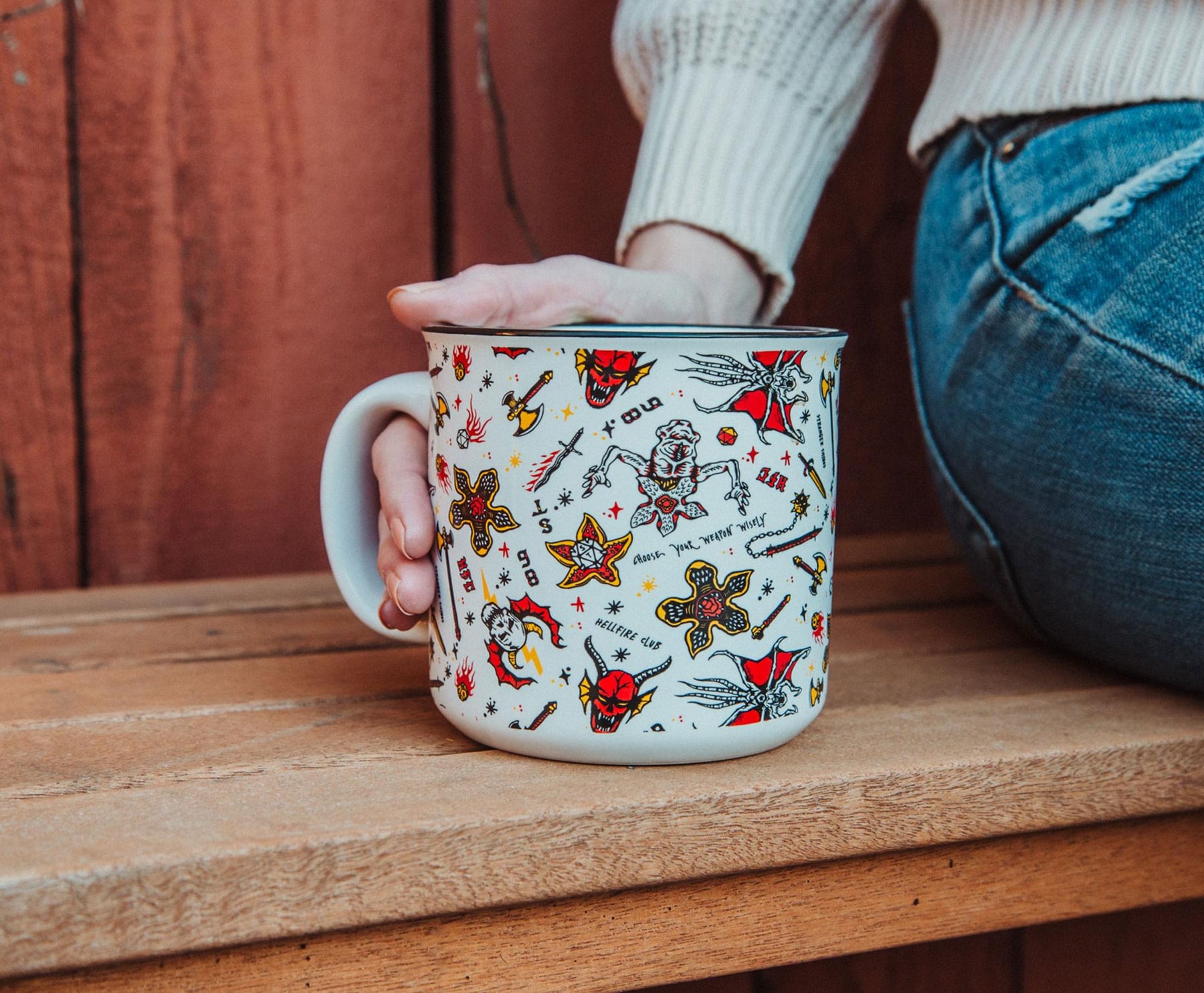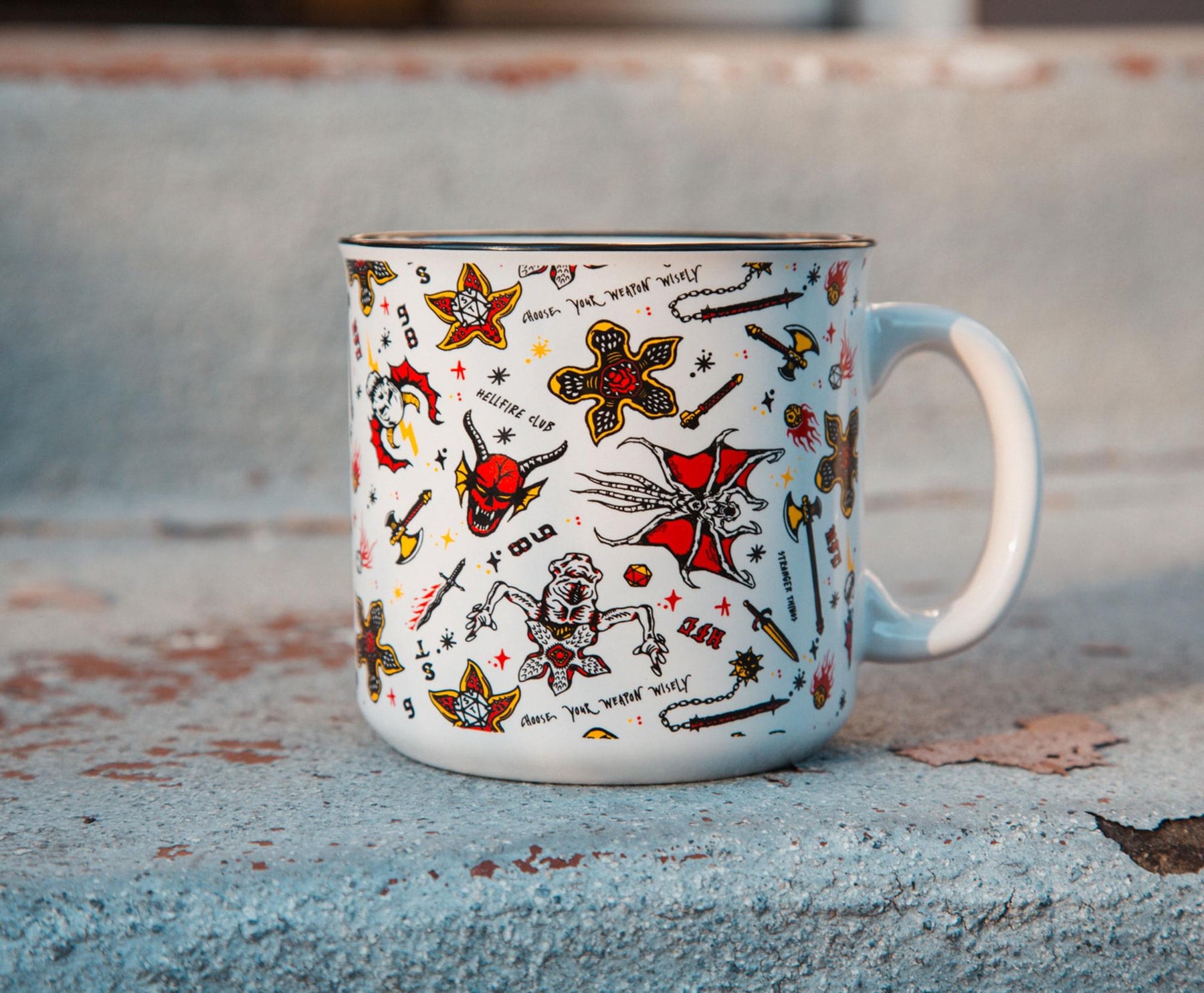 Stranger Things Hellfire Club Icons Ceramic Camper Mug | Holds 20 Ounces
ROLL A NATURAL 20: Those who never quite fit in with the rest of the Hawkins High crowd can find refuge with Hellfire Club. Fill out your D&D character sheet over a few sips from this exclusive Stranger Things camper mug.
NOT YOUR AVERAGE CLUB: Eddie Munson and his crew of outcasts are taking you under their wing. Start your next D&D adventure with this coffee mug present that's covered in assorted iconography from Hellfire Club.
SHARE A DRINK WITH A DUNGEON MASTER: This large mug holds approximately 20 ounces of your favorite drink that can be enjoyed hot or cold. Just the thing you need for your next campaign against Lord Vecna and his cronies.
FOR WHEN THINGS GET STRANGE: This BPA-free ceramic mug is made for long-lasting use to accompany all of your run-ins with the Upside Down. Easy to maintain, it's suitable for both microwave and top-rack dishwasher.
OFFICIAL STRANGER THINGS COLLECTIBLE: Ready to make '86 your year? Roll the dice on this officially licensed Hellfire Club camper mug that comes to you from the cursed world of Stranger Things.
WELCOME TO HELLFIRE
The devil has come to Hawkins. Join the Hellfire Club for their next D&D adventure with this exclusive camper mug from the world of Stranger Things.
No one runs a campaign quite like Eddie the Banished. The Dungeon Master's penchant for dramatics and creative storylines would keep any party on their toes, which means you need to be ready for anything. (And postponing campaigns for tossing balls into laundry baskets is strictly prohibited.)
THERE'S NO SHAME IN RUNNING
The allover print covers the mug in Hellfire Club insignia, with sketches of daggers, flails, and dice reminiscent of the club members' shirts. A handful of Demogorgons and Demobats also managed to escape from the Upside Down to wreck their usual havoc in this fiery design.
Give yourself that necessary wake-up call with a boost of coffee, soda, or whatever you need to get you through another roll of the dice. "Freaks" can hold their horns up proudly with officially licensed drinkware from Stranger Things.
Most metal ever? We certainly think so.
CARE INSTRUCTIONS
Easy care
Top-rack dishwasher safe
Microwave safe
Read All About It on Our Blog
Trending Geek