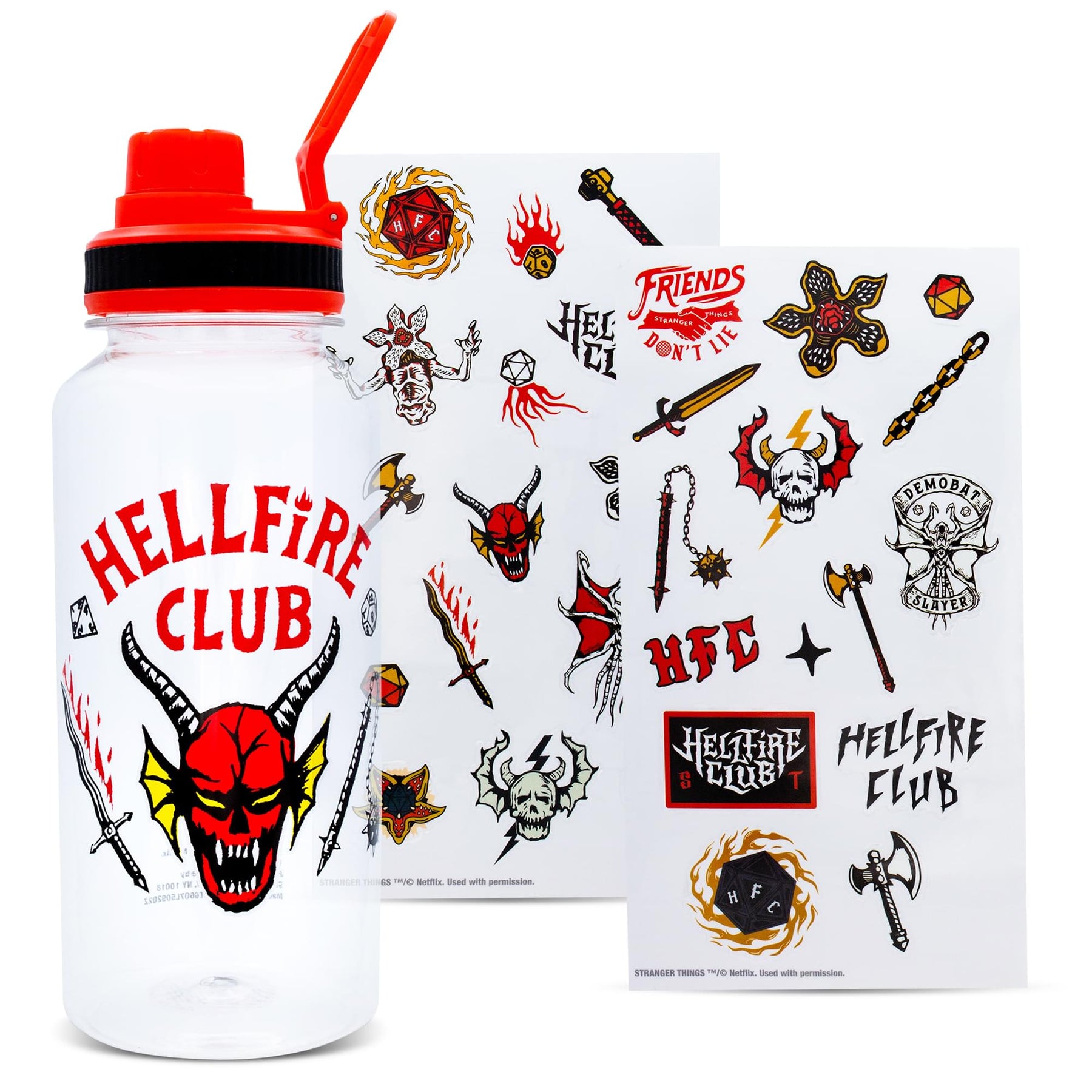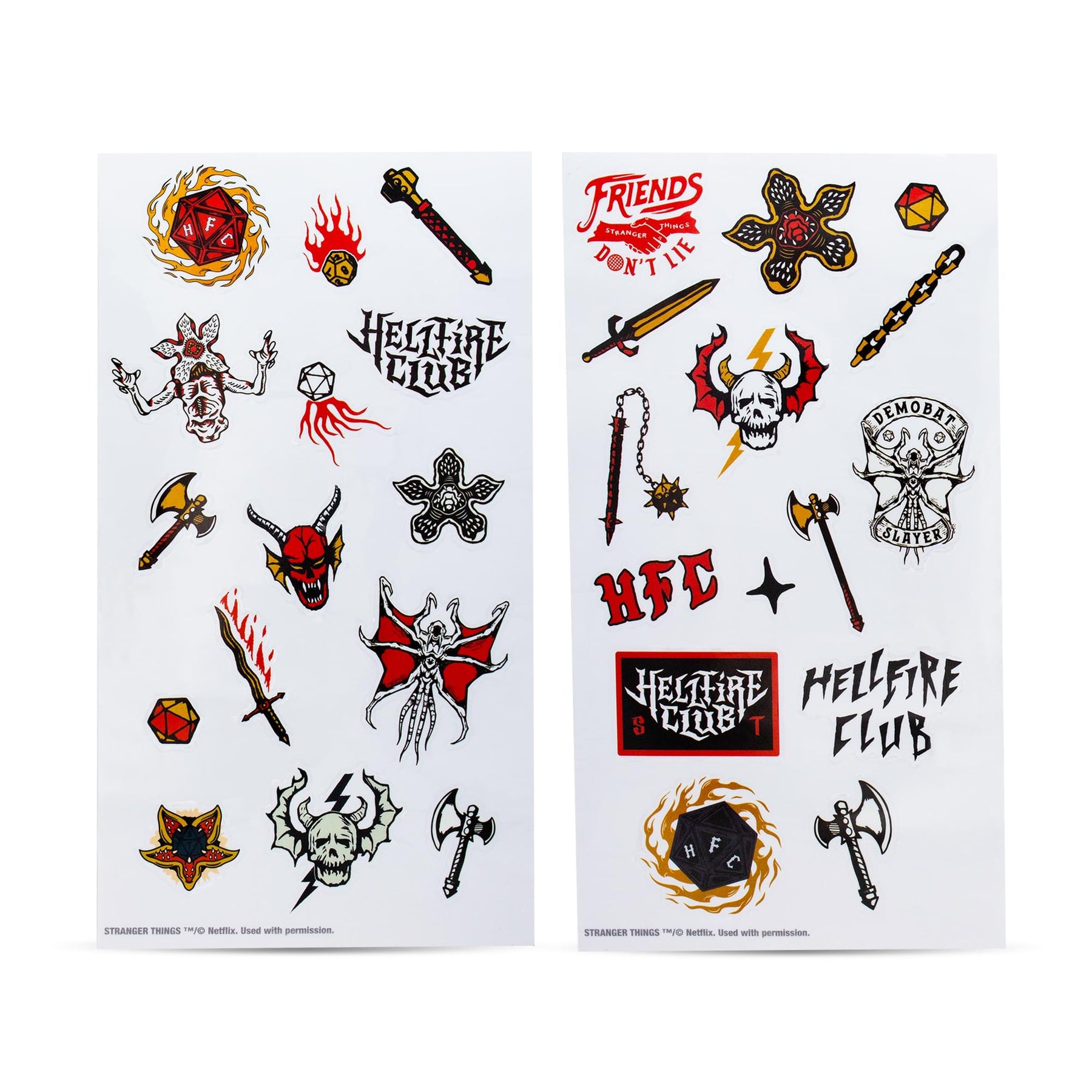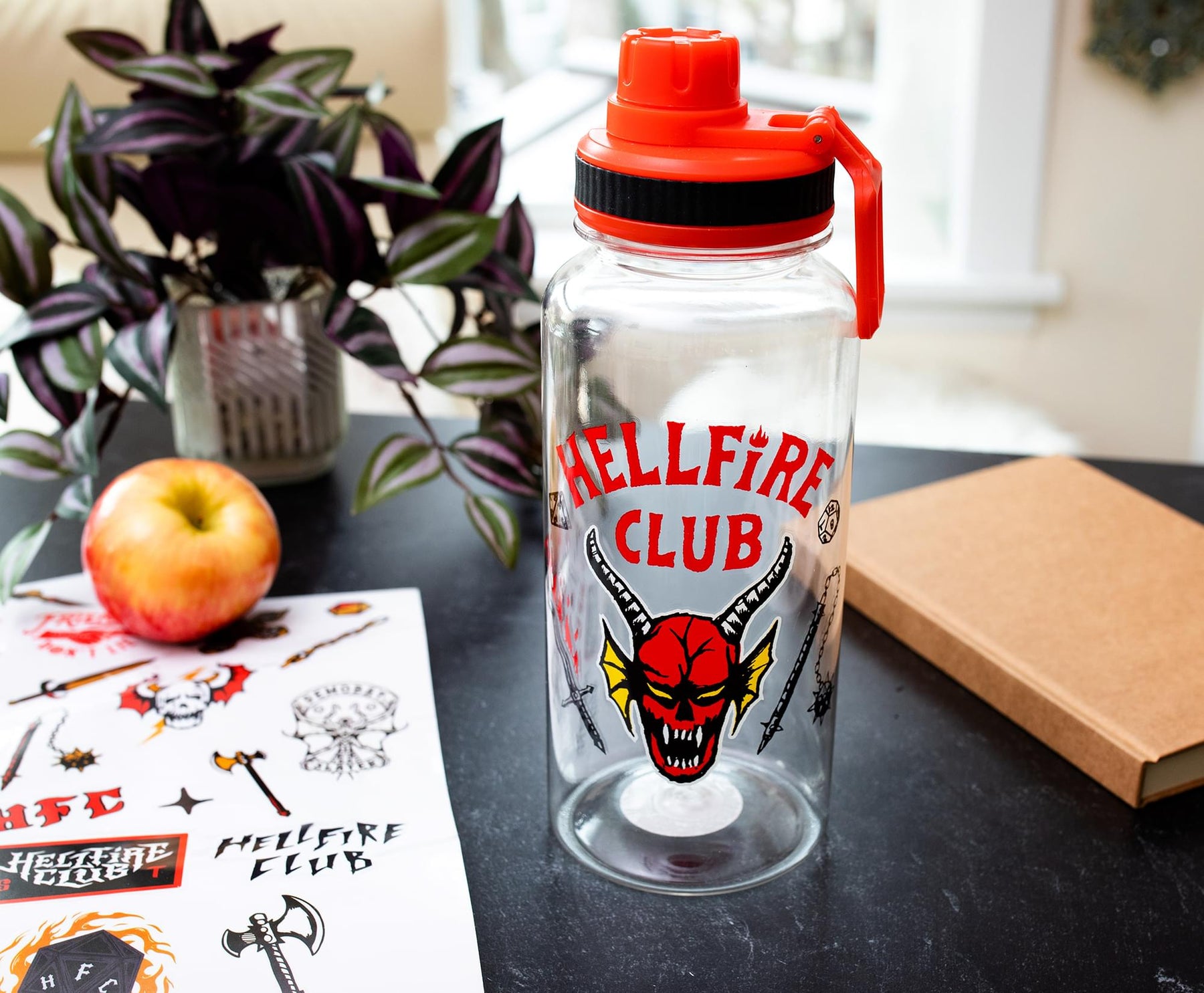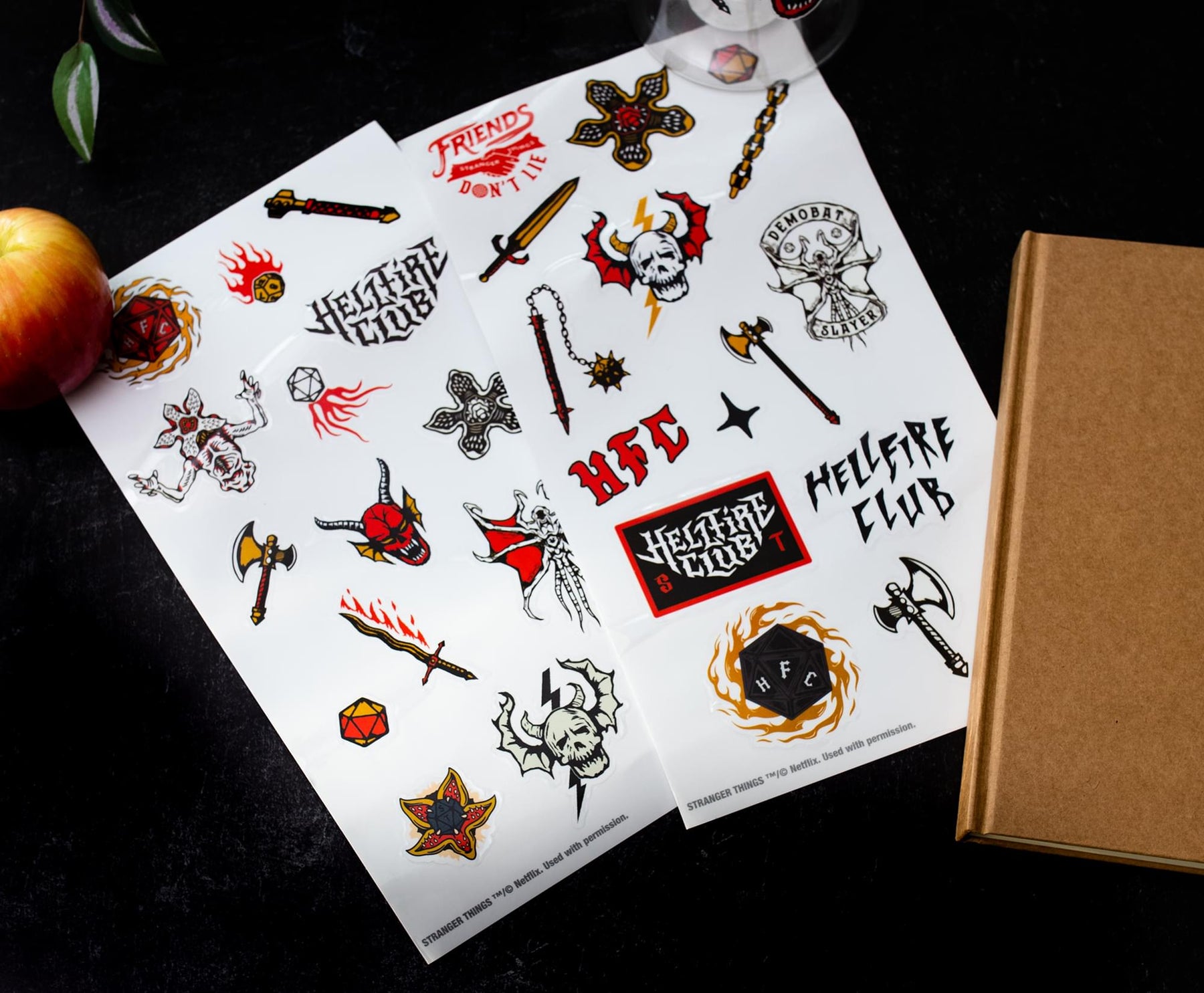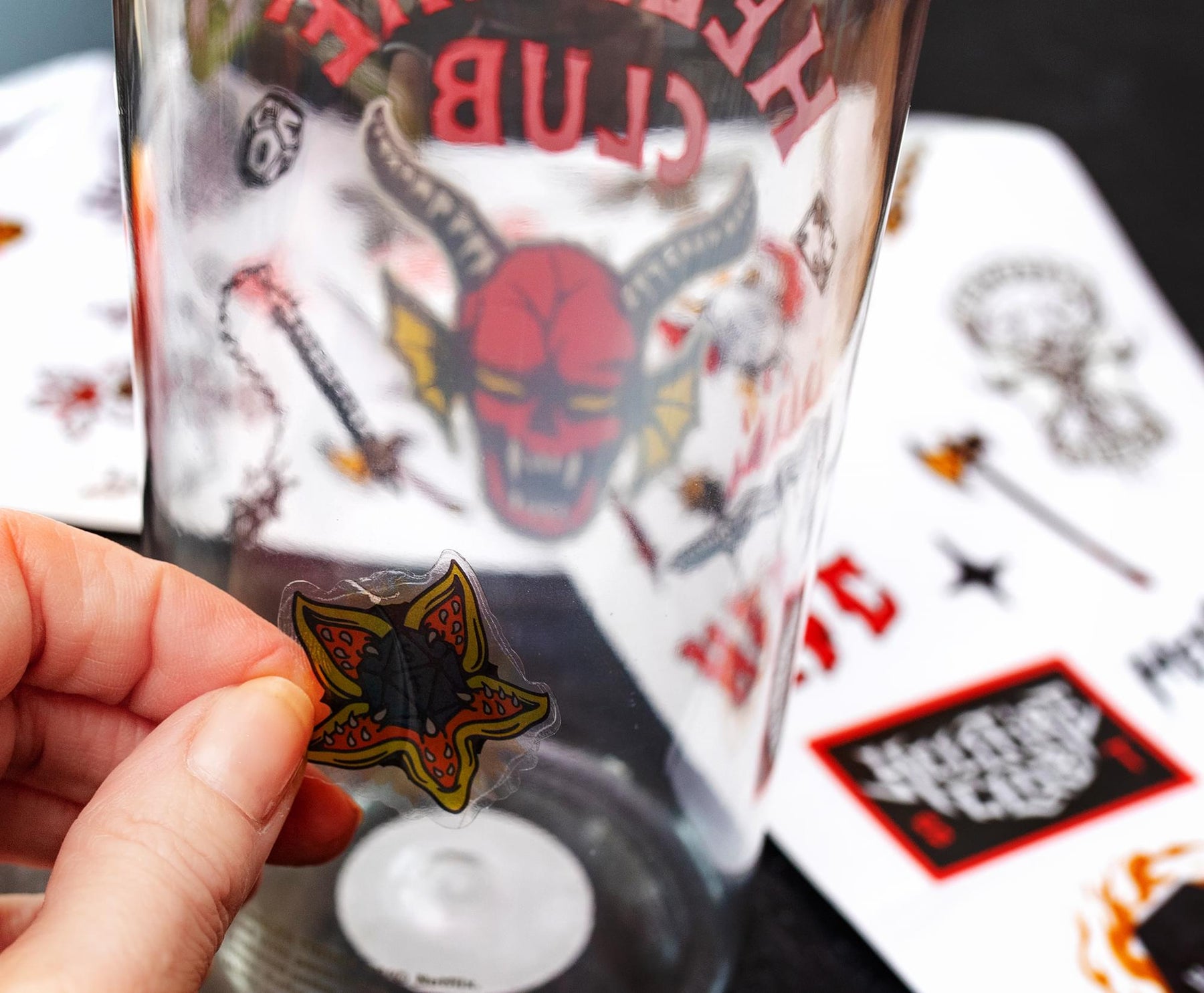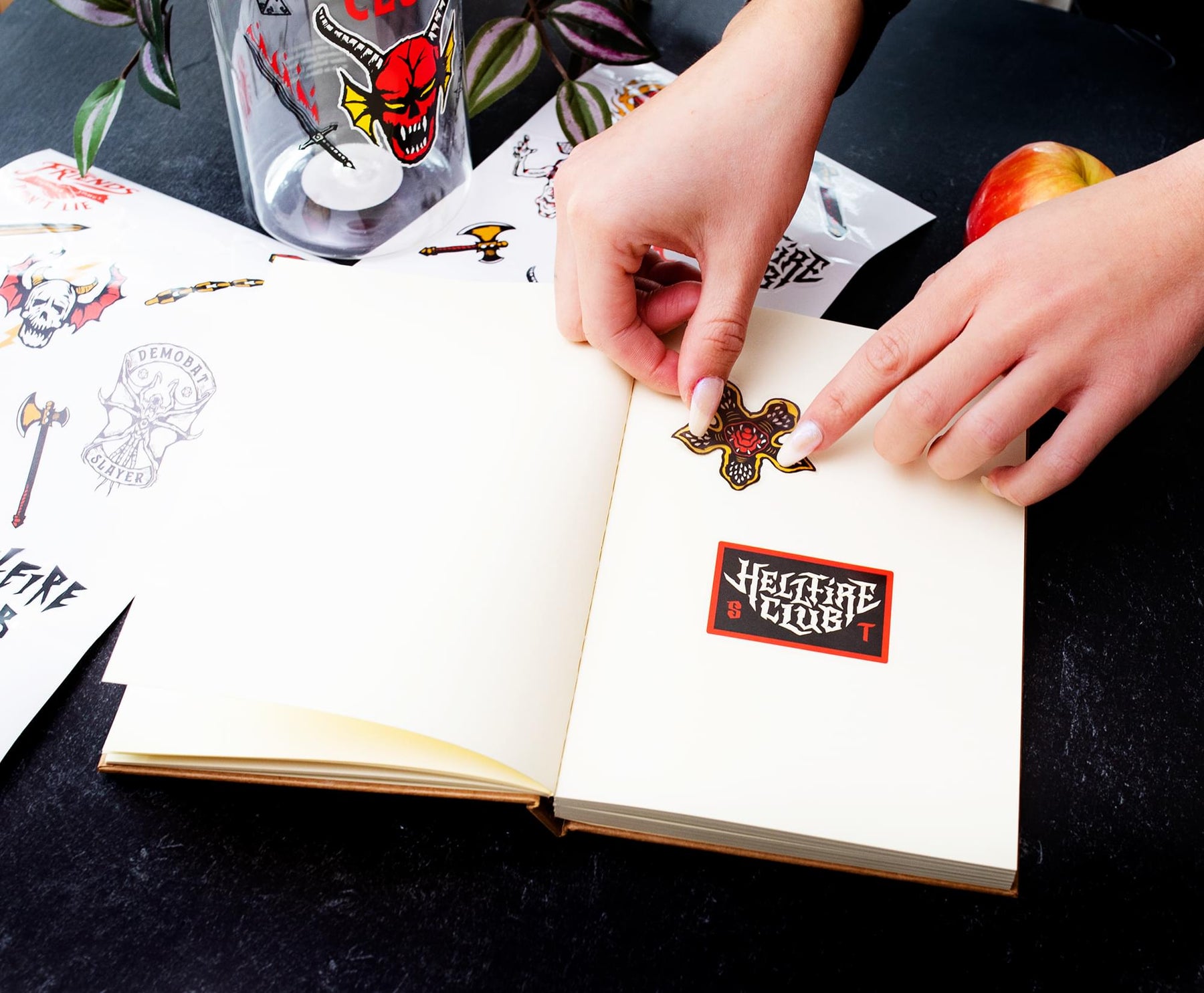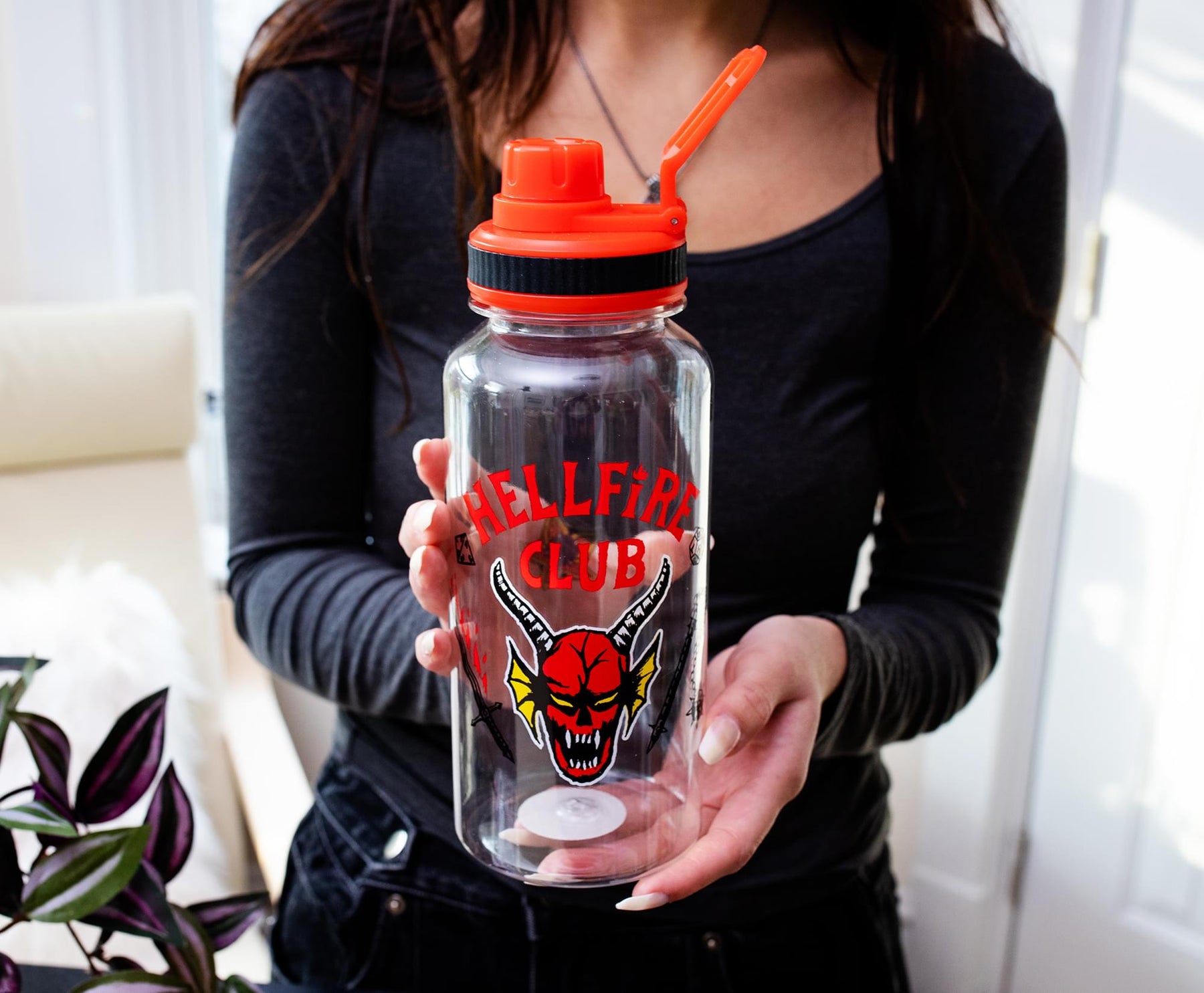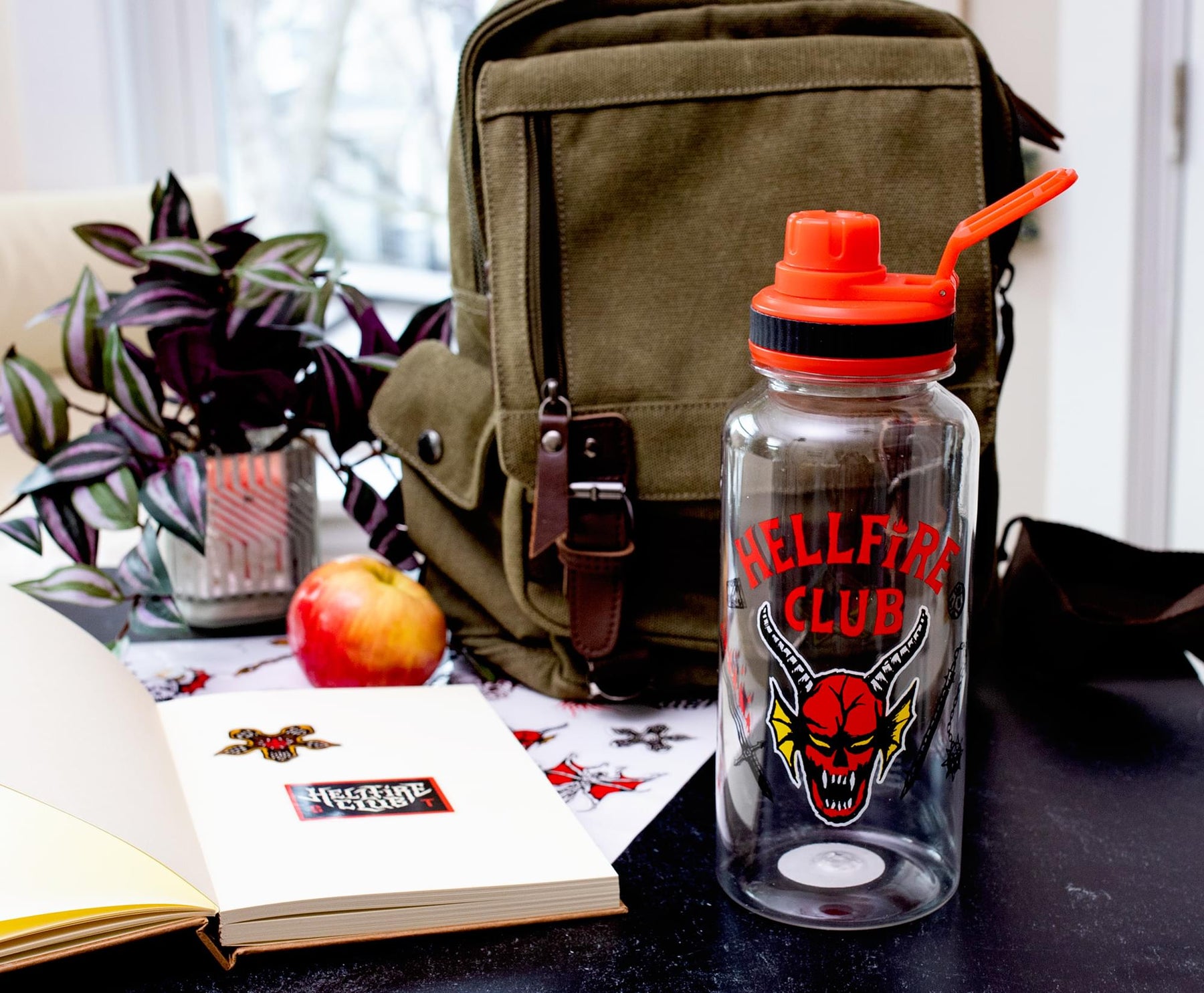 Stranger Things Hellfire Club 32-Ounce Twist Spout Water Bottle and Sticker Set
IT'S GONNA BE YOUR YEAR: You've encountered incredible thirst, time to roll initiative. The only enchanted item that can defeat this fell beast is this exclusive water bottle inscribed with the the logo of the Hellfire Club from Stranger Things.
WELCOME TO THE CLUB: Hope you brought your dice. This white sports jug features the logo of Hawkins, Indiana's best D&D group, the Hellfire Club. Make it uniquely your own with the included sticker sheets that allow DMs to customize their look.
SHARE A DRINK WITH A DUNGEON MASTER: This large water bottle generously holds approximately 32 ounces of your favorite beverage of choice. The Player's Guide-approved design comes with a screw-top lid to eliminate spills and messes.
TURN THE QUALITY UP TO ELEVEN: The shatterproof design has been constructed from unbreakable BPA-free Eastman Tritan plastic that's perfect for everyday use. Hand-wash only, not safe for use in dishwasher or microwave.
OFFICIAL STRANGER THINGS COLLECTIBLE: If you'd failed your perception check, you might have missed this officially licensed water bottle brought to you from the accursed world of Stranger Things. Glad you have a +2 to noticing awesome gear.
YOUR THIRST IS ALMOST AT AN END
Gather your party and prepare to smite some evil with this exclusive water bottle featuring the Hellfire Club from Stranger Things.
Heading into the Upside Down? It's probably a bad idea to drink the water over, er, under there. We'd recommend equipping this water bottle featuring the graffiti-inspired design of the best RPG group in central Indiana, the Hellfire Club. And if you don't like how it looks, then it's time to mod. Use anything from the two included sticker sheets to make it look extra rad.
IF I PLAY, DO I GET ONE OF THOSE COOL T-SHIRTS?
Don't have time for a long rest? Use this enchanted vessel to give you the boost you need for a marathon session, fighting anything from Demogorgons up to Vecna himself. The screw top keeps all your precious potions safely contained and doubles as a convenient carrying handle for taking on your travels into the other realms.
You'll roll a natural 20 when you get this officially licensed drinkware inspired by Stranger Things.
CARE INSTRUCTIONS
Hand-wash only
Not dishwasher safe
Not microwave safe