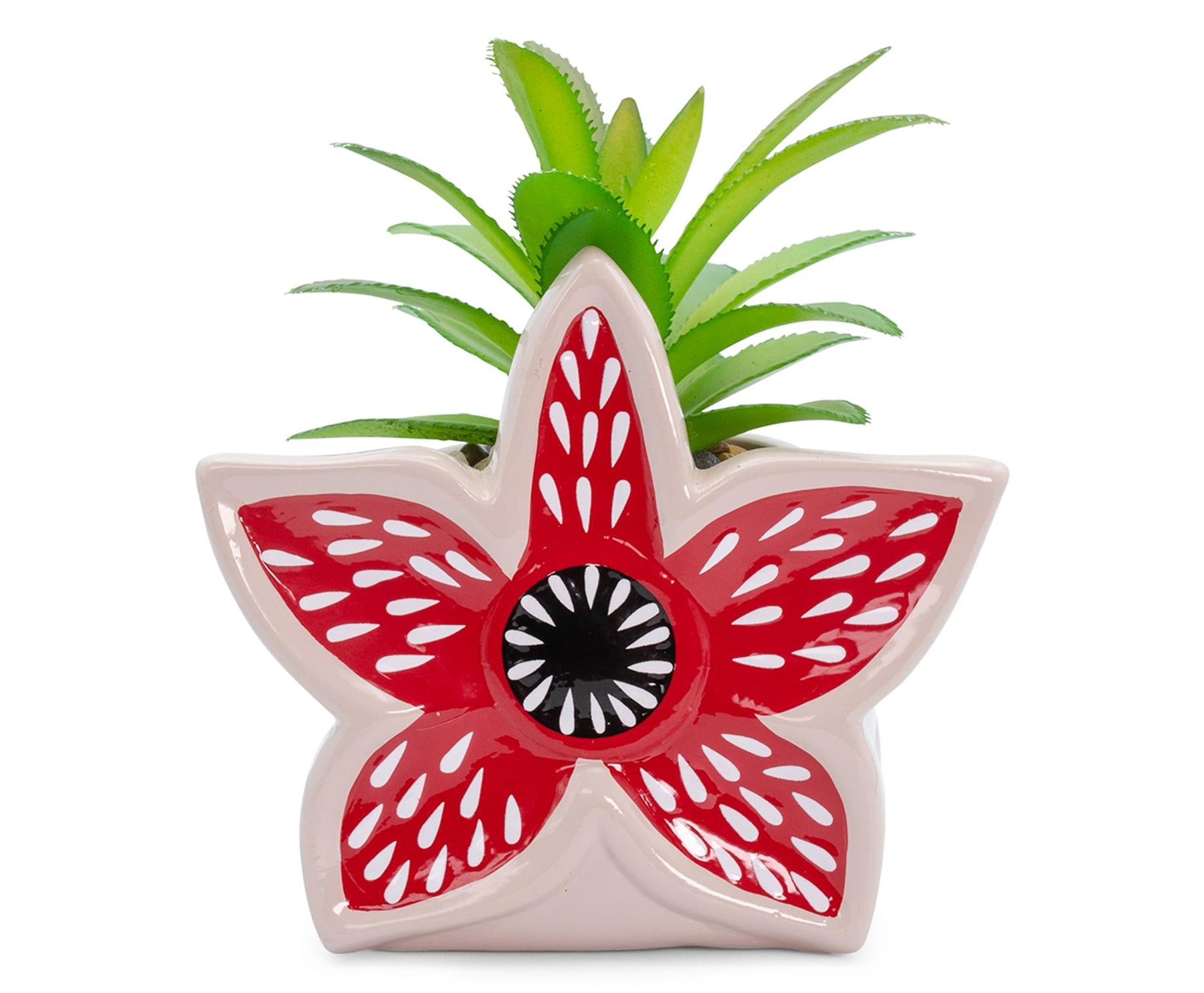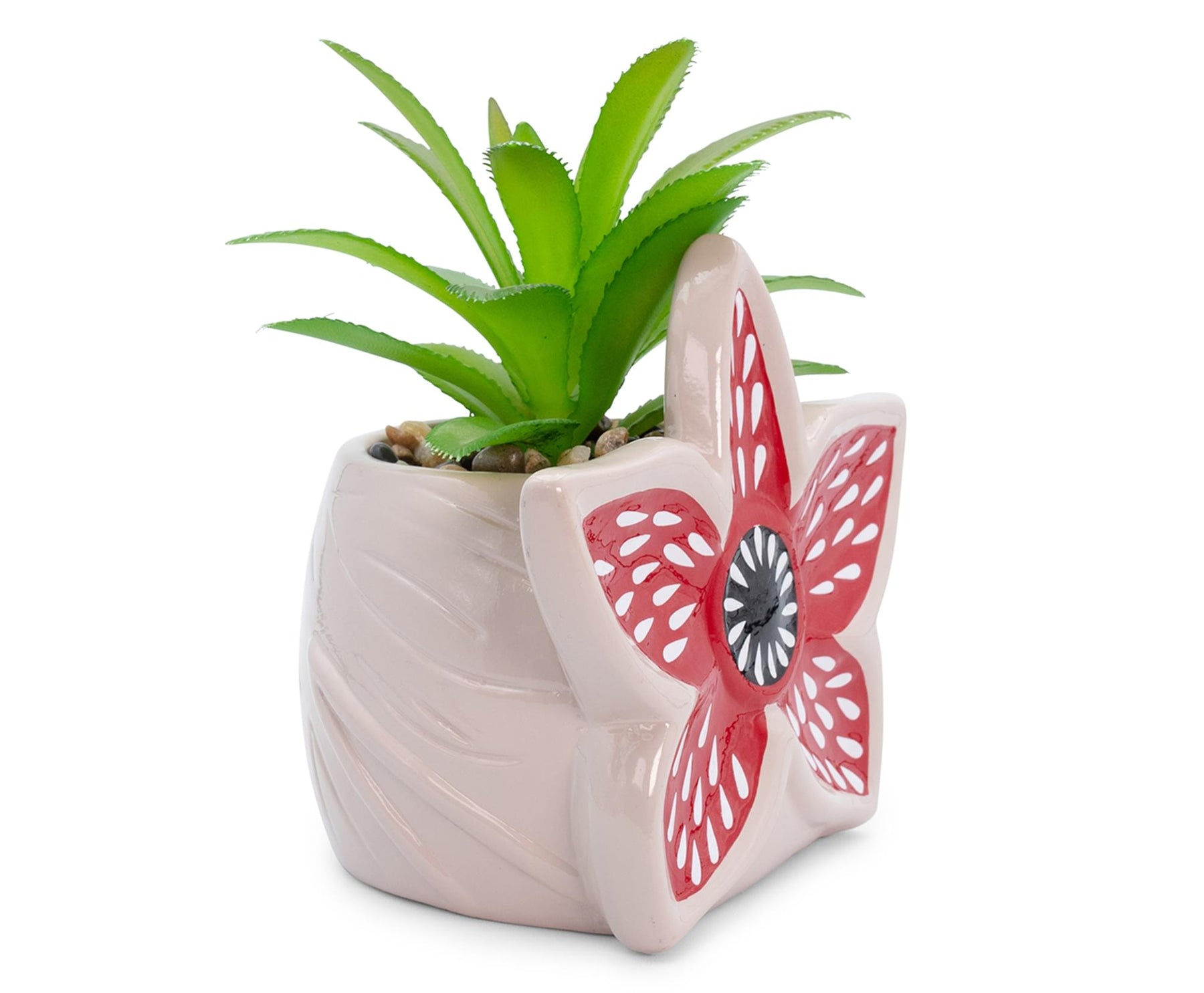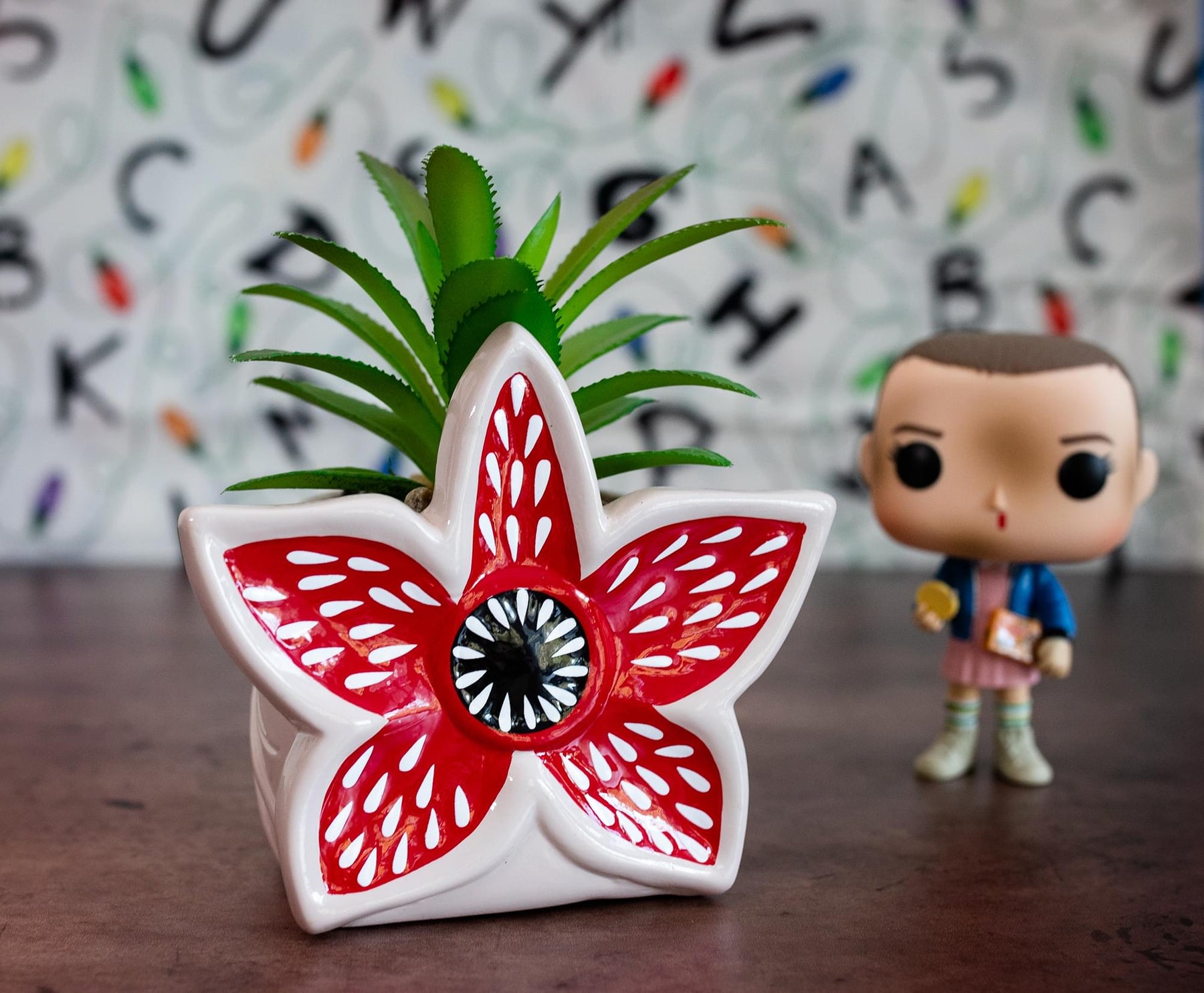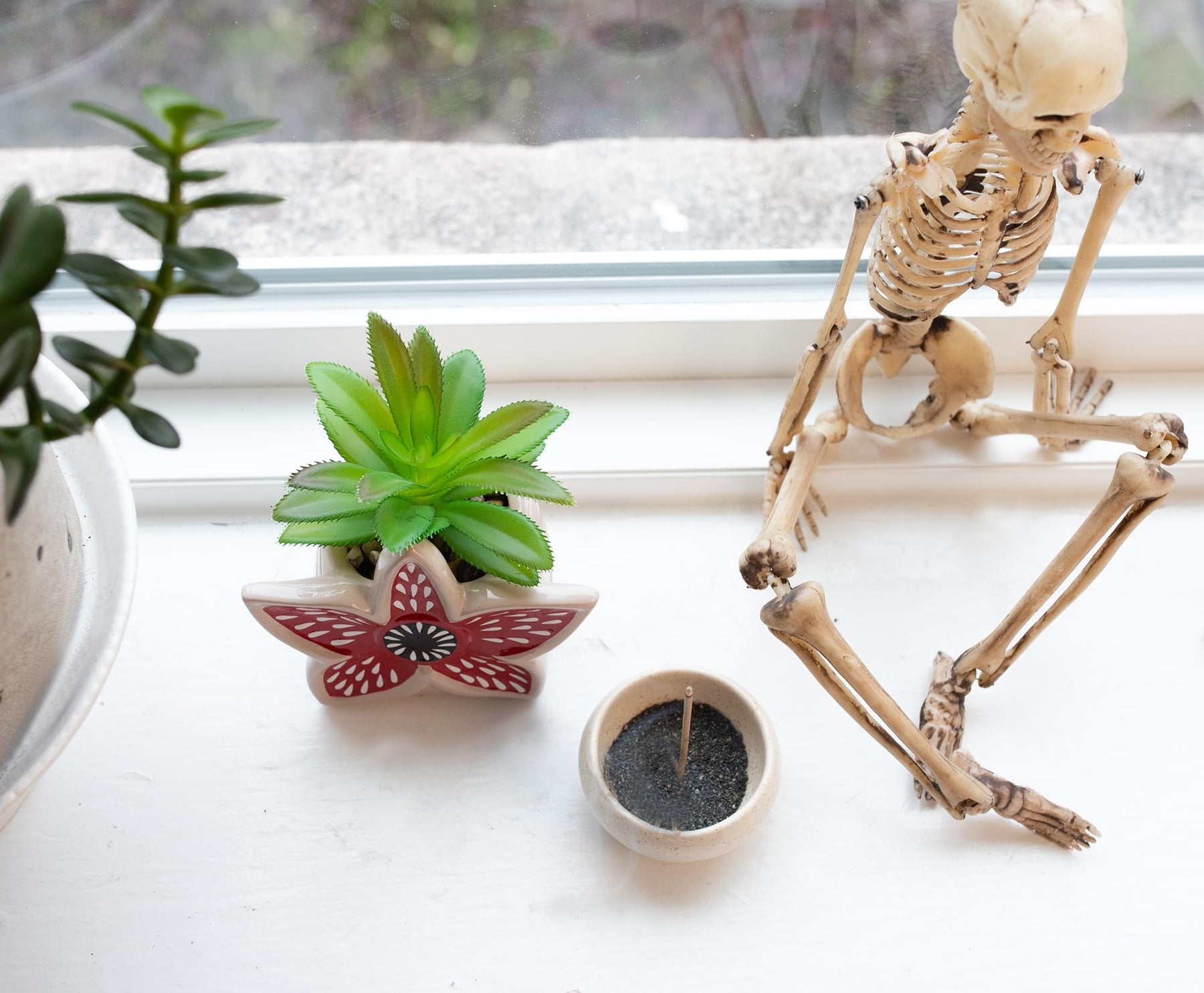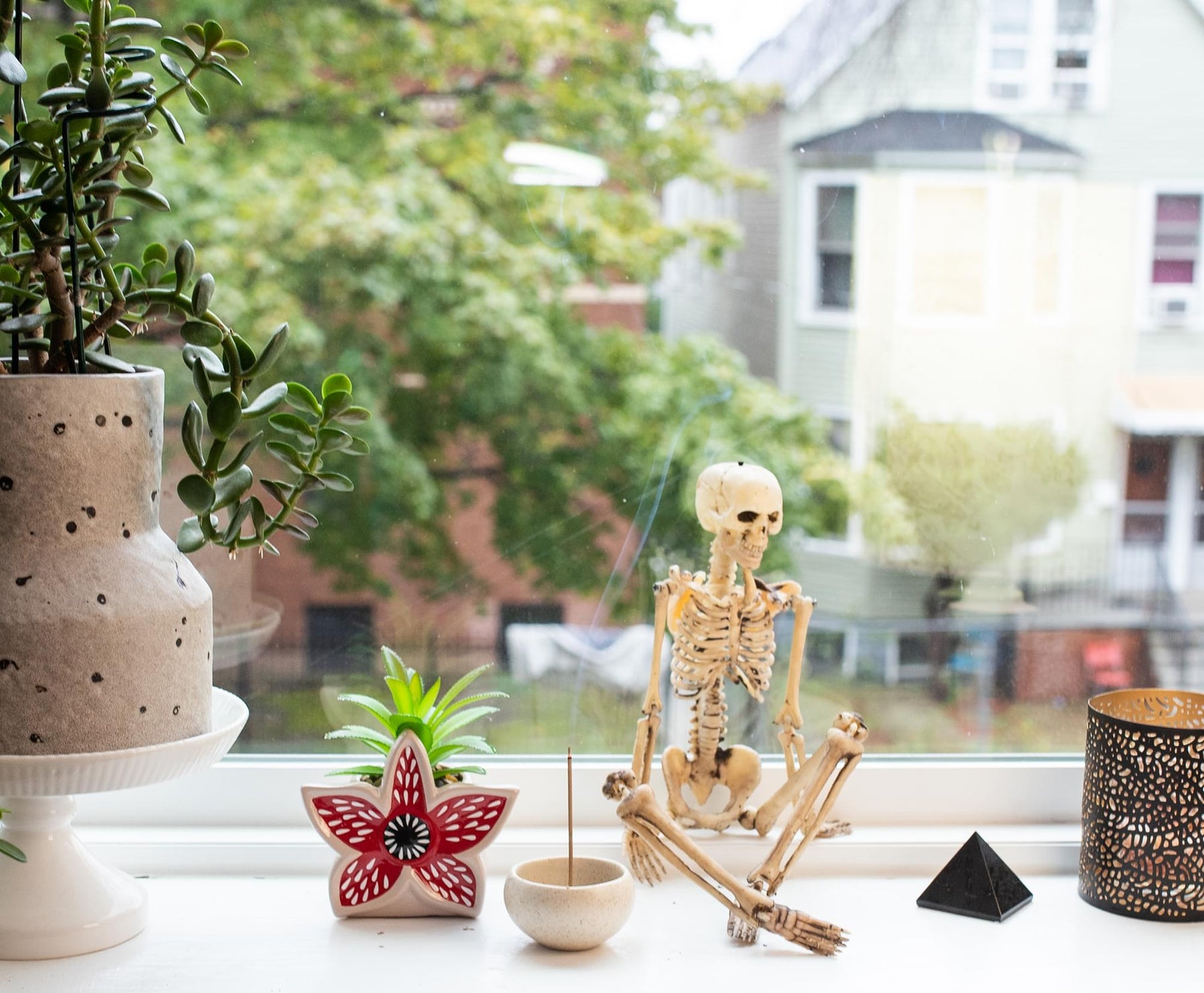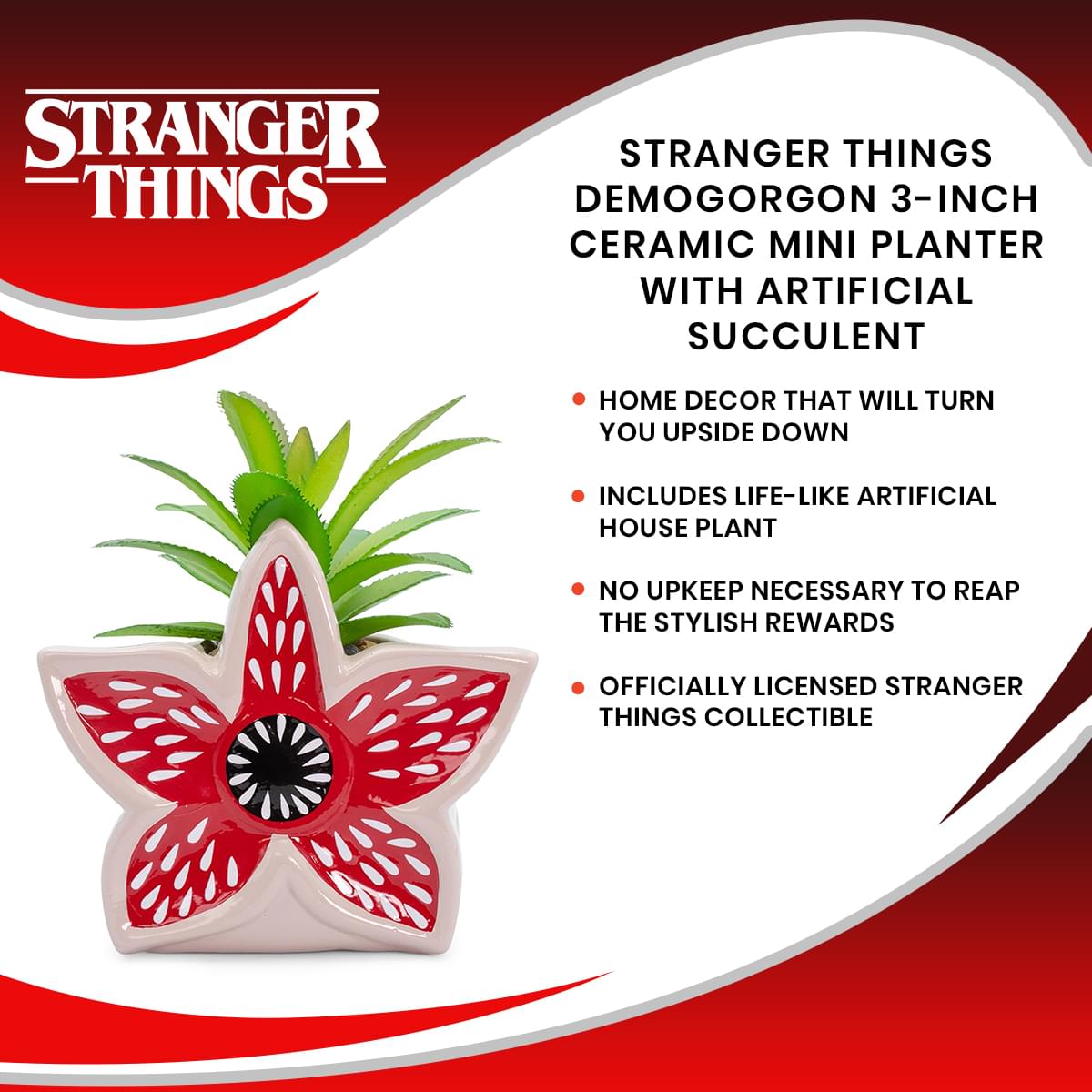 Stranger Things Demogorgon 3-Inch Ceramic Mini Planter with Artificial Succulent
OPEN THE GATE: Turn your world Upside Down with this exclusive Stranger Things indoor mini planter. This niche home decor collectible is a sure-fire way to spruce things up around your dimension.
THINGS ARE GETTING STRANGE: Planter features a 3D face of the Demogorgon, a monster that terrorized the town of Hawkins. Sculpted from a detailed ceramic mold that includes a realistic house plant.
A DIMENSIONAL MUST-HAVE: Perfect for display, this small ceramic planter measures approximately 3 x 4 inches. Comes with a life-like artificial plant, so there's no upkeep needed to reap the stylish rewards.
EASY NO FUSS DECOR: This decorative planter with its artificial succulent is a great way to add a touch of greenery to your home, office, or gaming basement. Perfect for giving your space added dimension.
ORIGINAL GIFTWARE: You better run straight to this officially licensed Demogorgon Mini Planter inspired by Stranger Things. A cool option for any humble abode that is welcome to all humanoids and creatures.
OPEN THE GATE TO ALL-NEW HOME ESSENTIALS
This exclusive Stranger Things Demogorgon Mini Planter has slipped through parallel dimensions just for you. Beware as the fleshy predator makes its way to your home in the form of this ceramic planter pot. The highly detailed sculpt features the open-mouthed portrait of the Demogorgon in full "bloom." Brings otherworldly inspo to your space without the danger of interdimensional guests showing up uninvited.
WHERE STRANGER THINGS FANDOM MEETS DECORATIVE HOME DECOR
You don't need a green thumb to handle this budding flower of terror. The faux succulent sprouting from the top doesn't require any sunlight, soil, water, or trimming. Chalk it up to the mysterious supernatural forces of this strange creature. Perfect for adding a touch of the "Upside Down" to your shelf, desk table, or centerpiece. Make contact with this officially licensed Stranger Things home collectible.