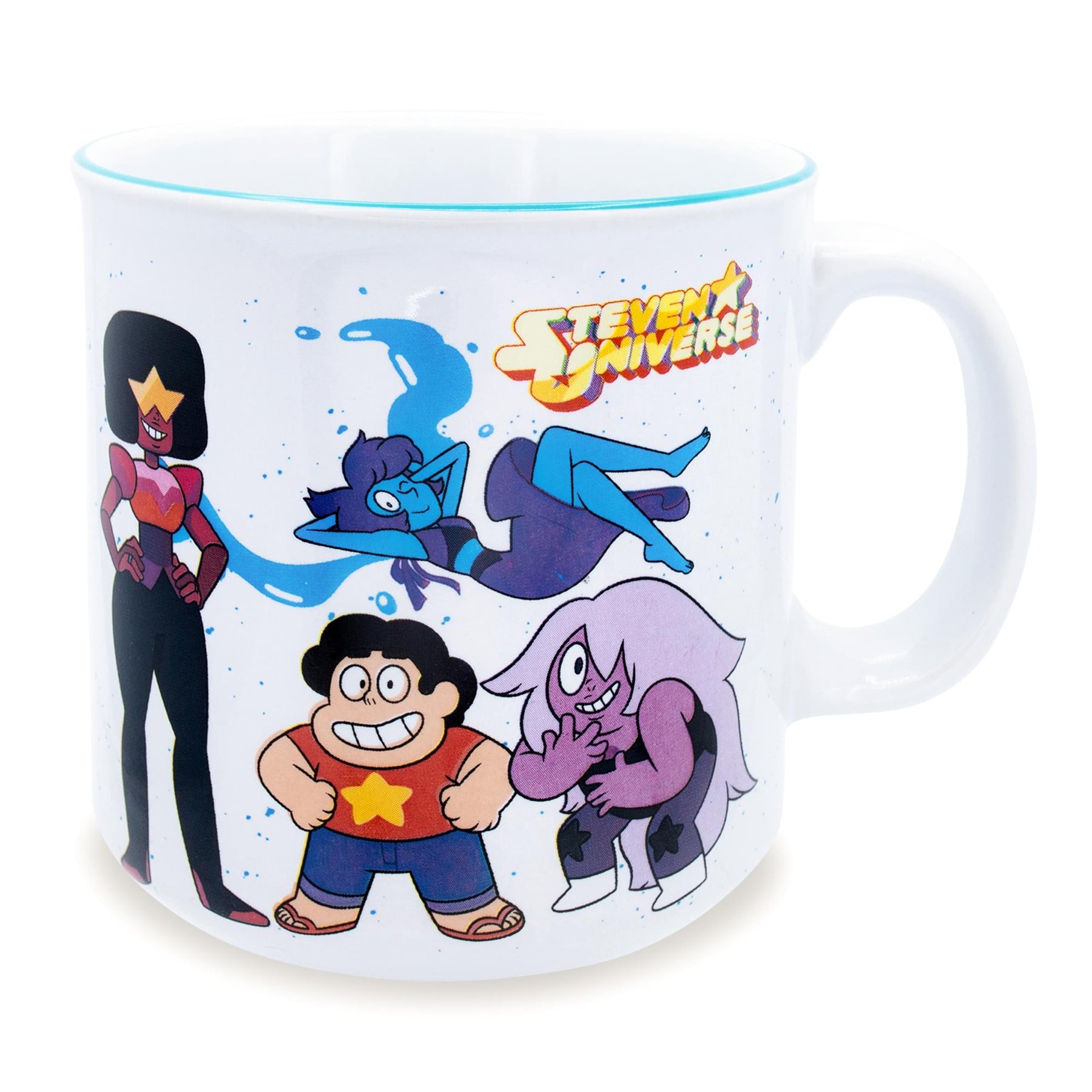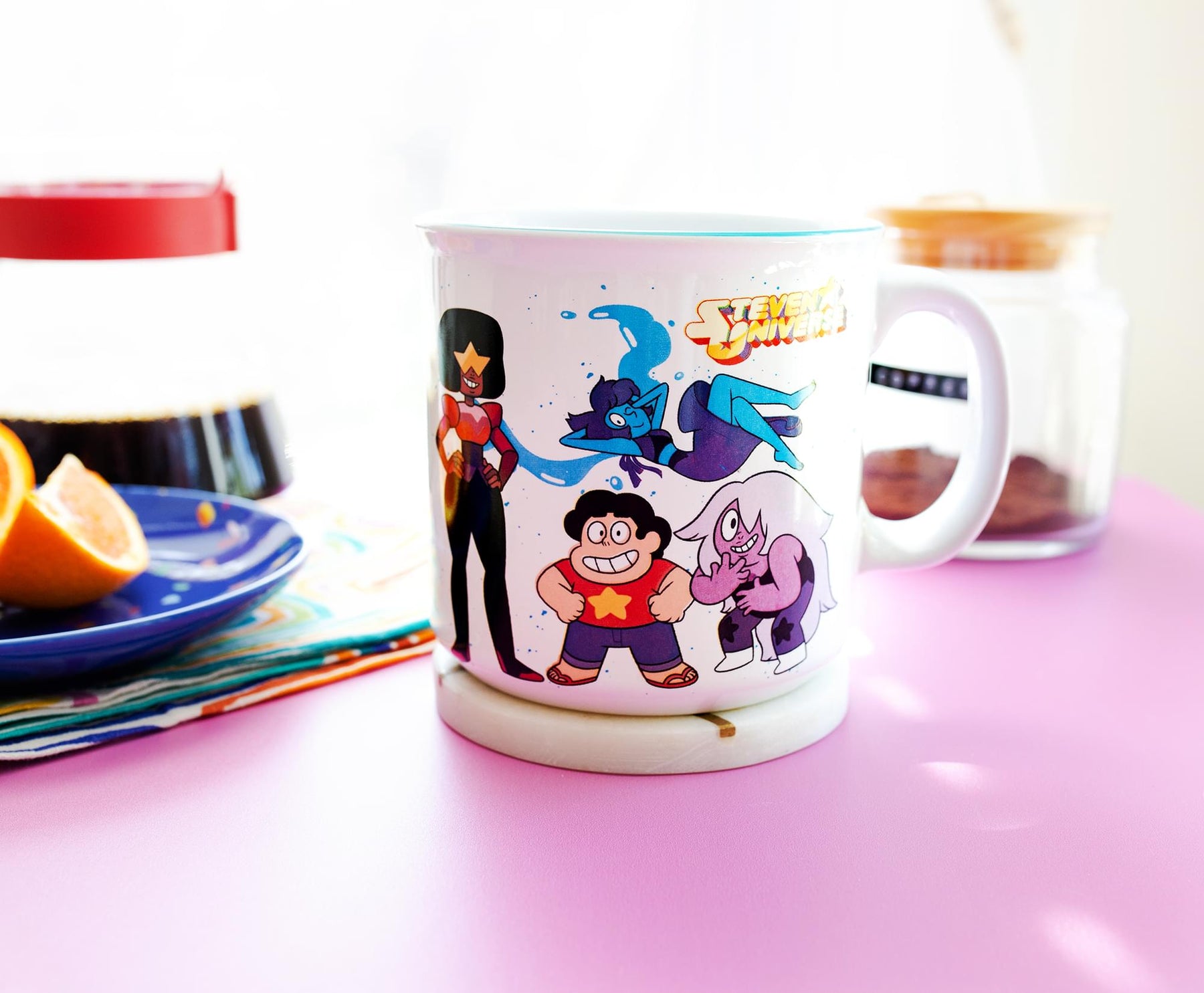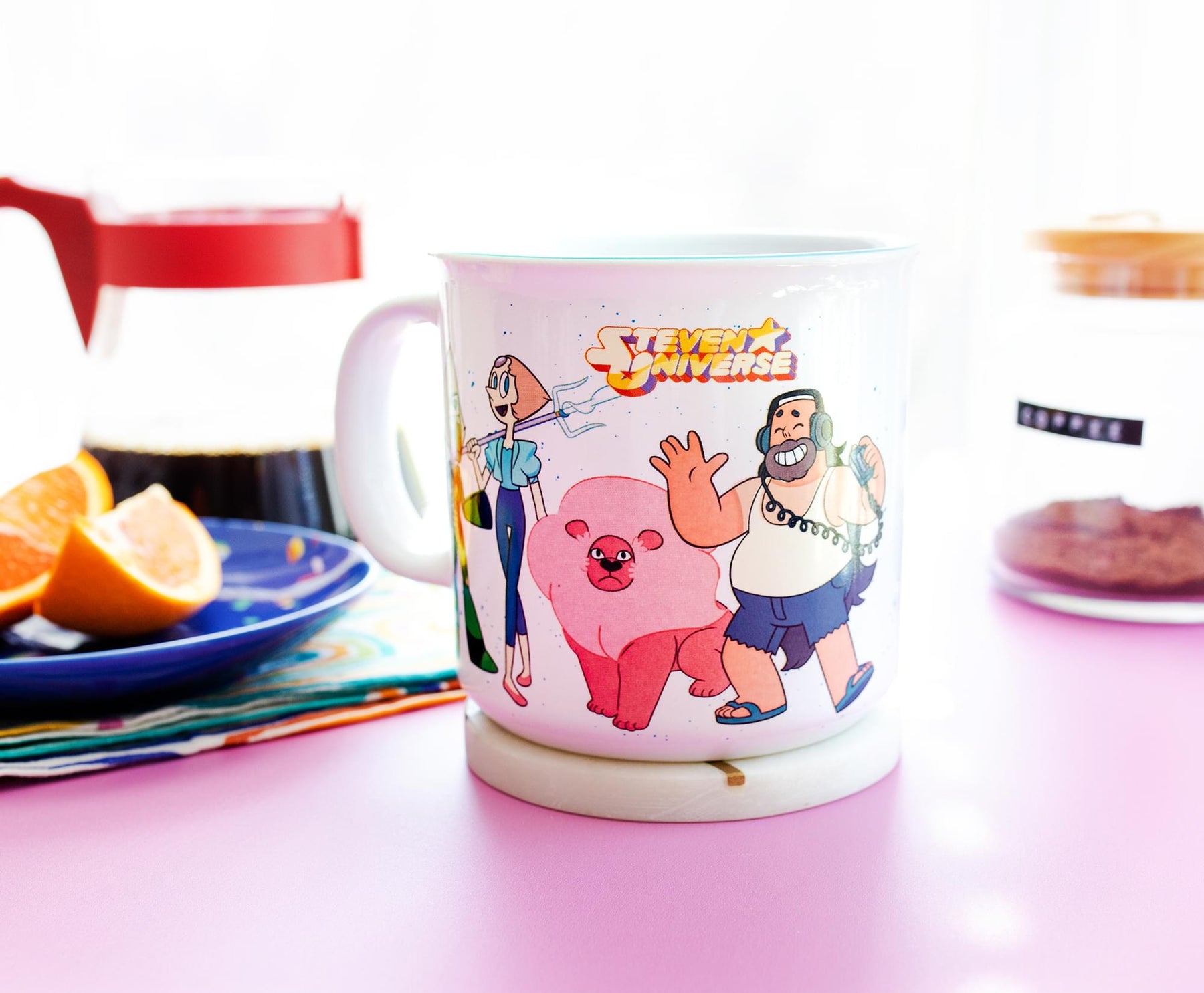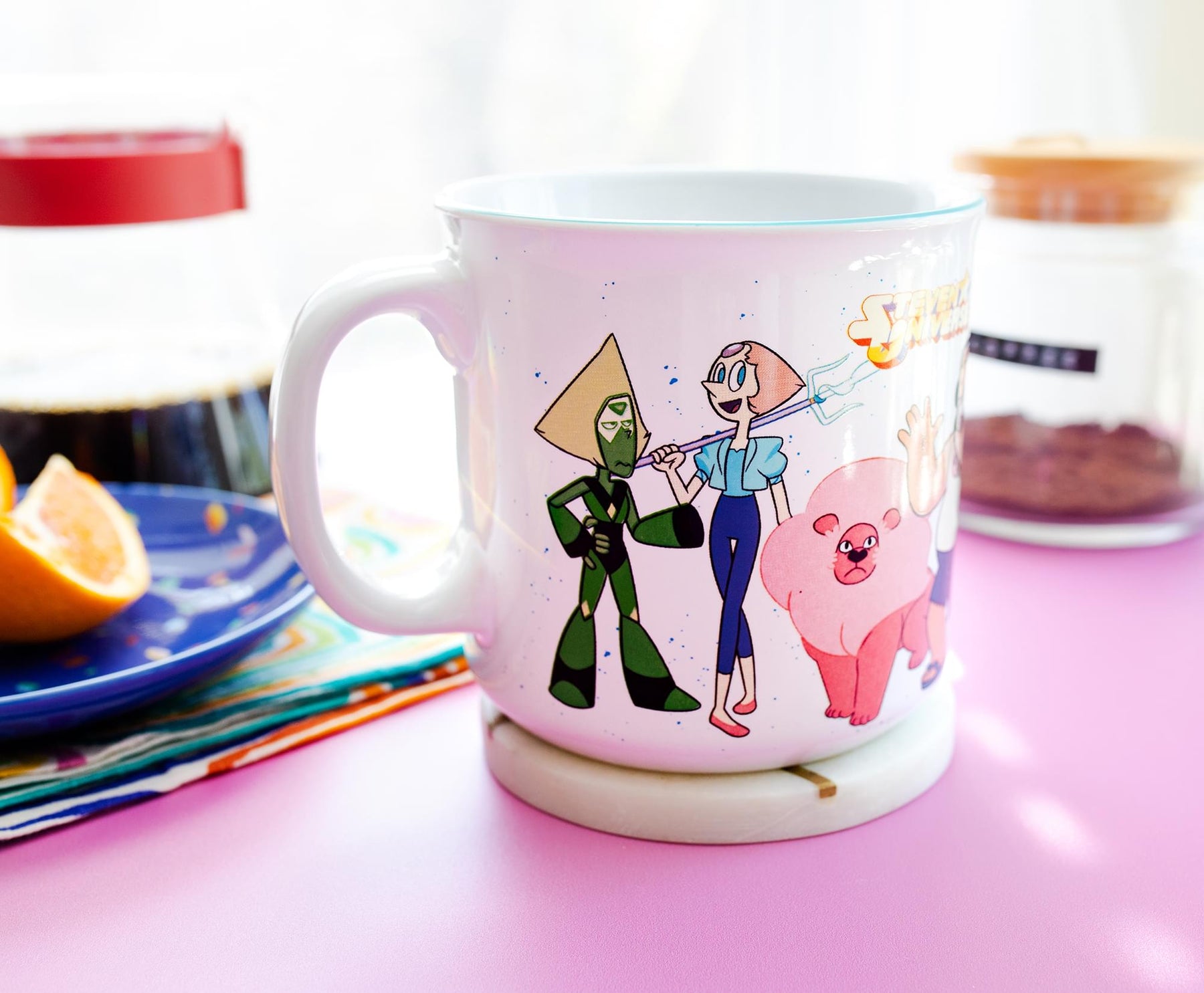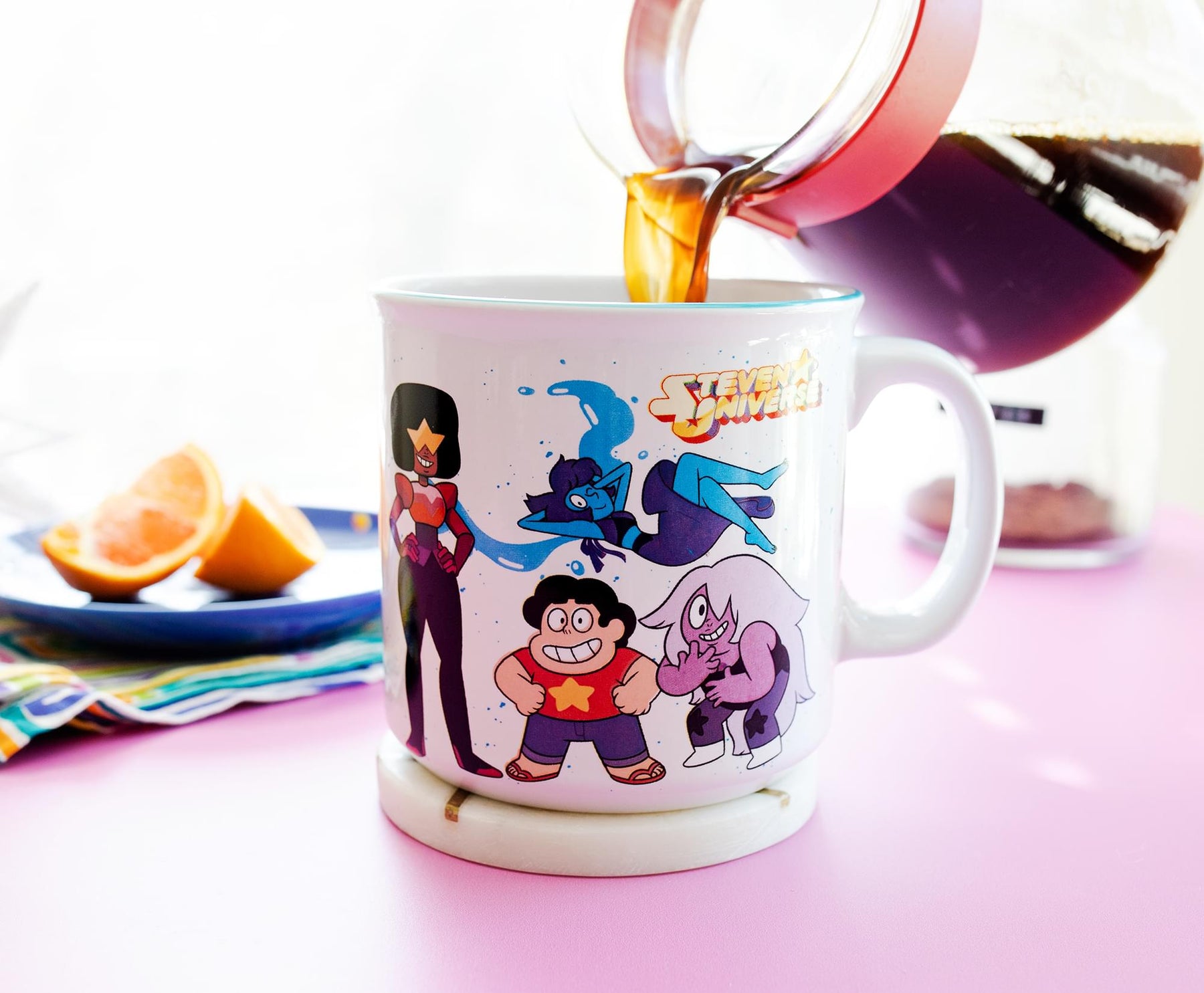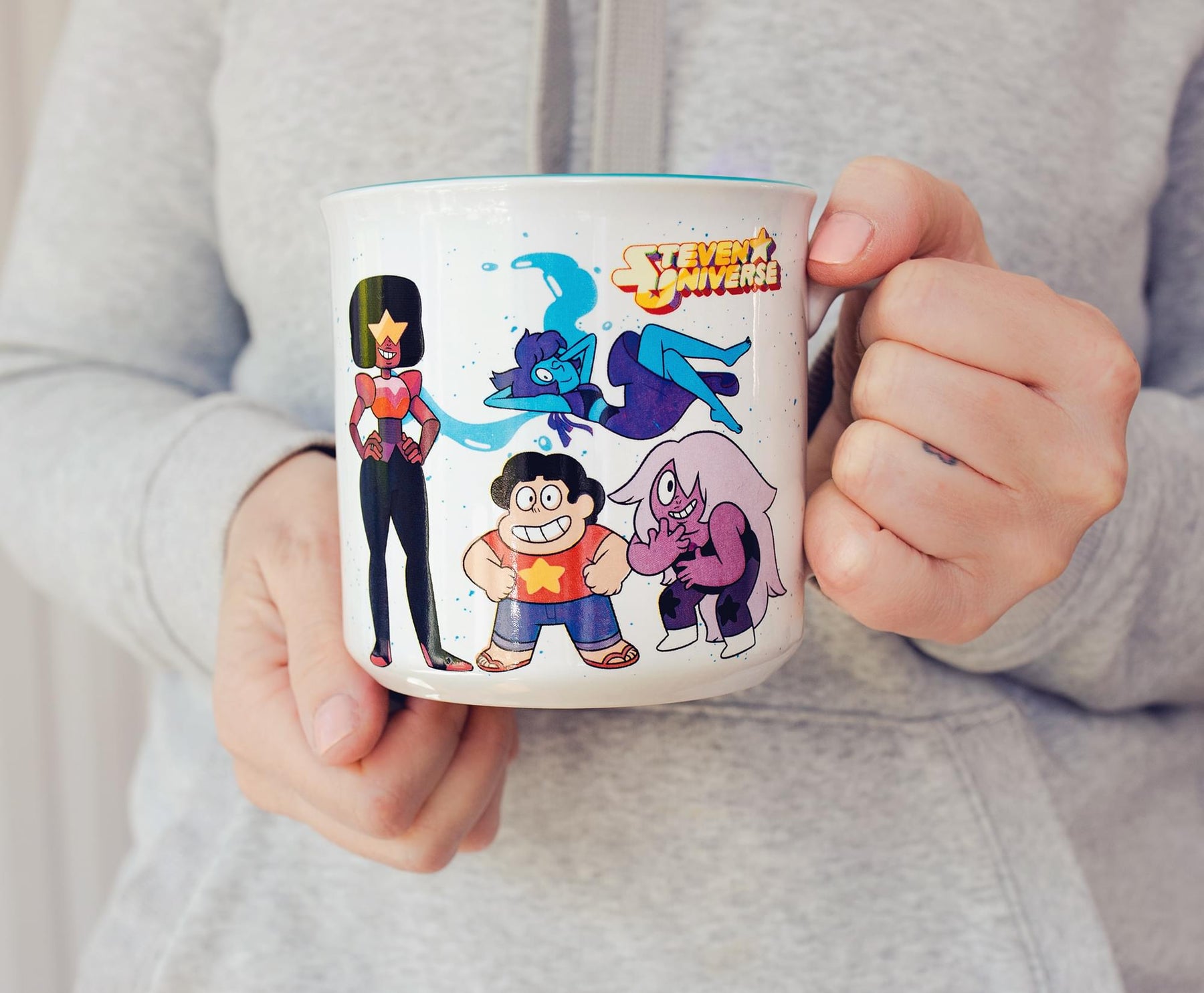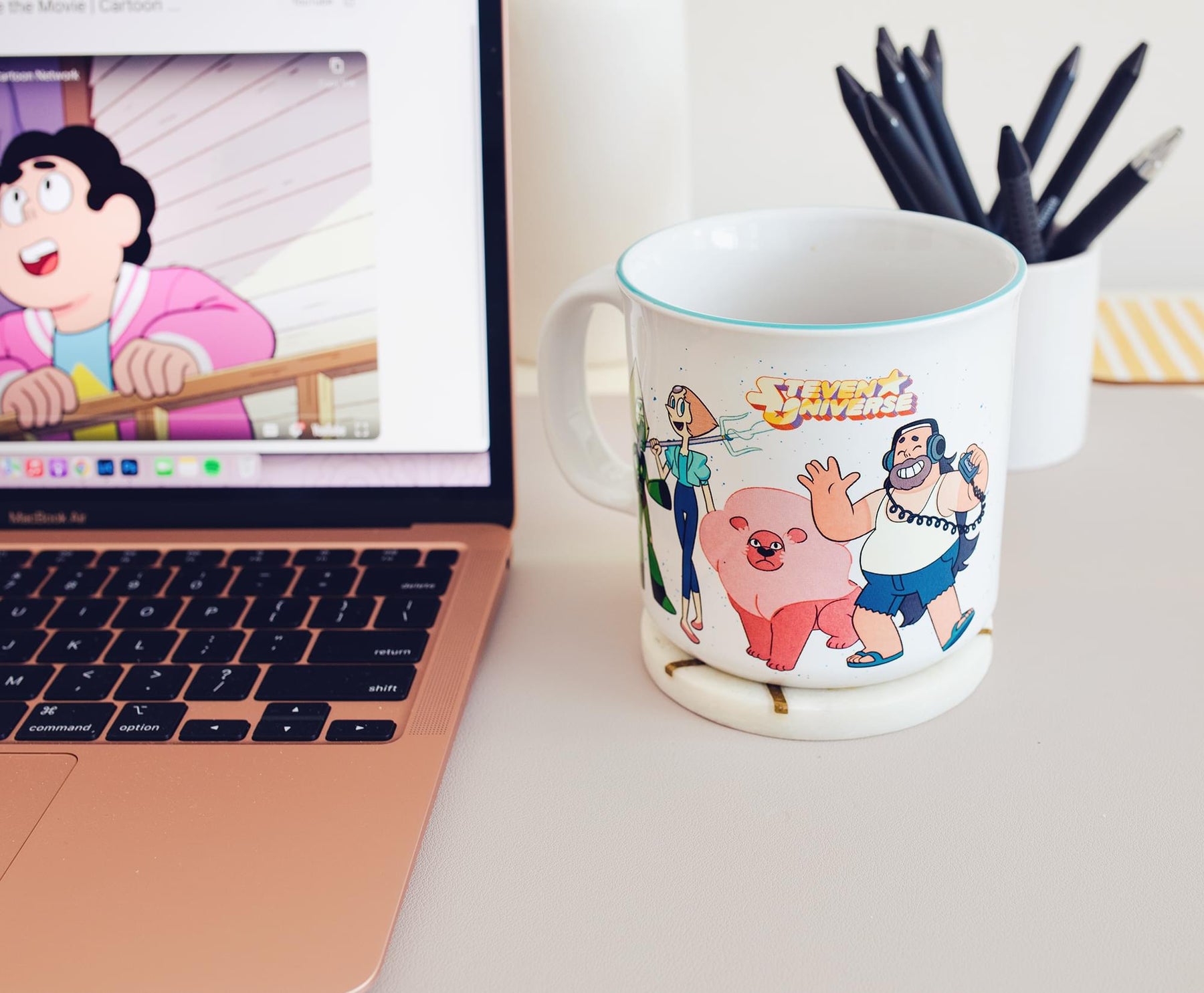 Steven Universe Crystal Gems Ceramic Camper Mug | Holds 20 Ounces
ALWAYS SAVE THE DAY: Welcome to Beach City, homebase of the incredibly powerful and caring team known as the Crystal Gems. Join this magical lineup of Rebels from Steven Universe with this exclusive camper mug.
YOU CAN COUNT ON US: Steven Universe brings the whole team together on this coffee mug. Making their intergalactic appearance is Garnet, Amethyst, Peridot, Lapis Lazuli, the magical pink Lion, Greg Universe, and Pearl.
SHARE A SIP WITH A GEM: Enjoy the tastes of Earth before saving the universe. Large coffee cup holds approximately 20 ounces of hot or cold drinks, so you can fill up on faves from your Earthly residence to the Gem Homeworld.
IMBUED WITH MAGICAL QUALITY: This BPA-free ceramic mug was made for long-lasting use while you brew up a fresh dose of kindness for a cruel universe. Easy to maintain, it is suitable for both microwave and dishwasher.
OFFICIAL STEVEN UNIVERSE COLLECTIBLE: Don't forget the best part when you get your hands on this officially licensed camper mug from Steven Universe. When it's empty, you get to fill it up again with more of your favorites.
BRING THE GREAT TASTES OF THE UNIVERSE BACK HOME
Bring all the action, and all the emotion, of Steven Universe to Earth with this exclusive camper mug inspired by the hit animated series.
Springing from the mind of creator Rebecca Sugar and the talented cast and crew she assembled, Steven Universe captured the hearts of fans around the cosmos. Now your favorite Crystal Gems are back together on this magic-fueled coffee mug. You've got the ageless alien warriors Garnet, Amethyst, Peridot, Pearl, and Lapis Lazuli. Also ready for adventure are the brave earthlings Greg and Steven Universe.
REFRESHMENTS FOR YOUR HOME PLANET
If you want to sip on something that's out of this world, just leave it to Steven. Every brew, blend, and iced beverage will taste even better in this BPA-free ceramic mug. Take a quick trip to Beach City, Delmarva for some intergalactic flavor and a whole lotta adventure.
Transform your world with officially licensed drinkware featuring the beloved characters from Steven Universe.
CARE INSTRUCTIONS
Easy care
Top-rack dishwasher safe
Microwave safe
Read All About It on Our Blog
Trending Geek