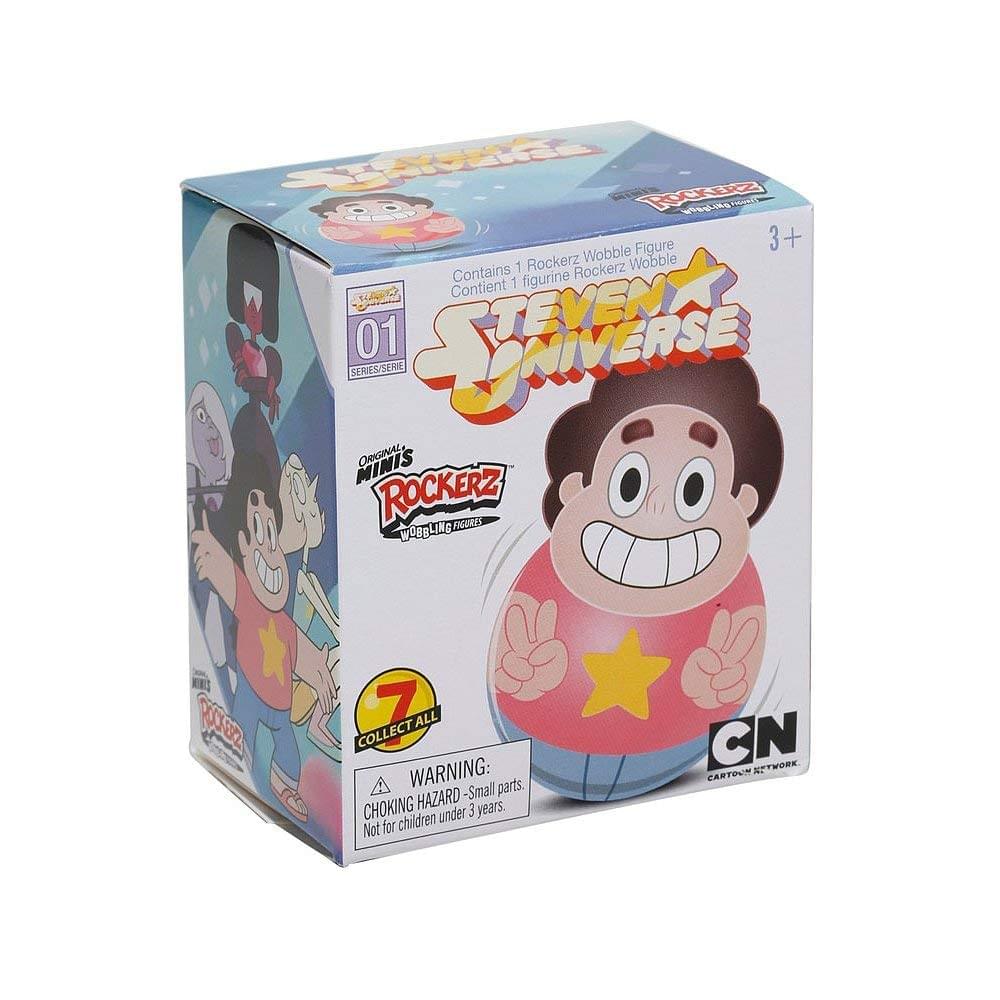 Steven Universe Blind Box 2-Inch Rockersz - One Random
These Steven Universe collectibles literally rock!
Rockerz spin, sway and roll, but they won't fall down!
Each Steven Universe figure stands approximately 2-inches tall.
Includes one random blind boxed Steven Universe Rockerz toy.
Officially licensed. Makes a great gift for any Steven Universe fan!
The Crystal Gems are a team of magical beings who are the self-appointed guardians of the universe. Half-human, half-Gem hero Steven is the "little brother" of the group. The goofball is learning to save the world using the magical powers that come from his bellybutton and he goes on magical adventures with the rest of the Crystal Gems, even though he's not as powerful - or smart - as fellow group members Garnet, Amethyst and Pearl. Despite his shortcomings, Steven usually finds a surprising way to save the day. Now you can take your favorite Steven Universe collectibles home with these Steven Universe Blind Box Rockersz. You will receive on of these possible characters: Steven, Pearl, Garnet, Pink Lion, Greg, or Amethyst.