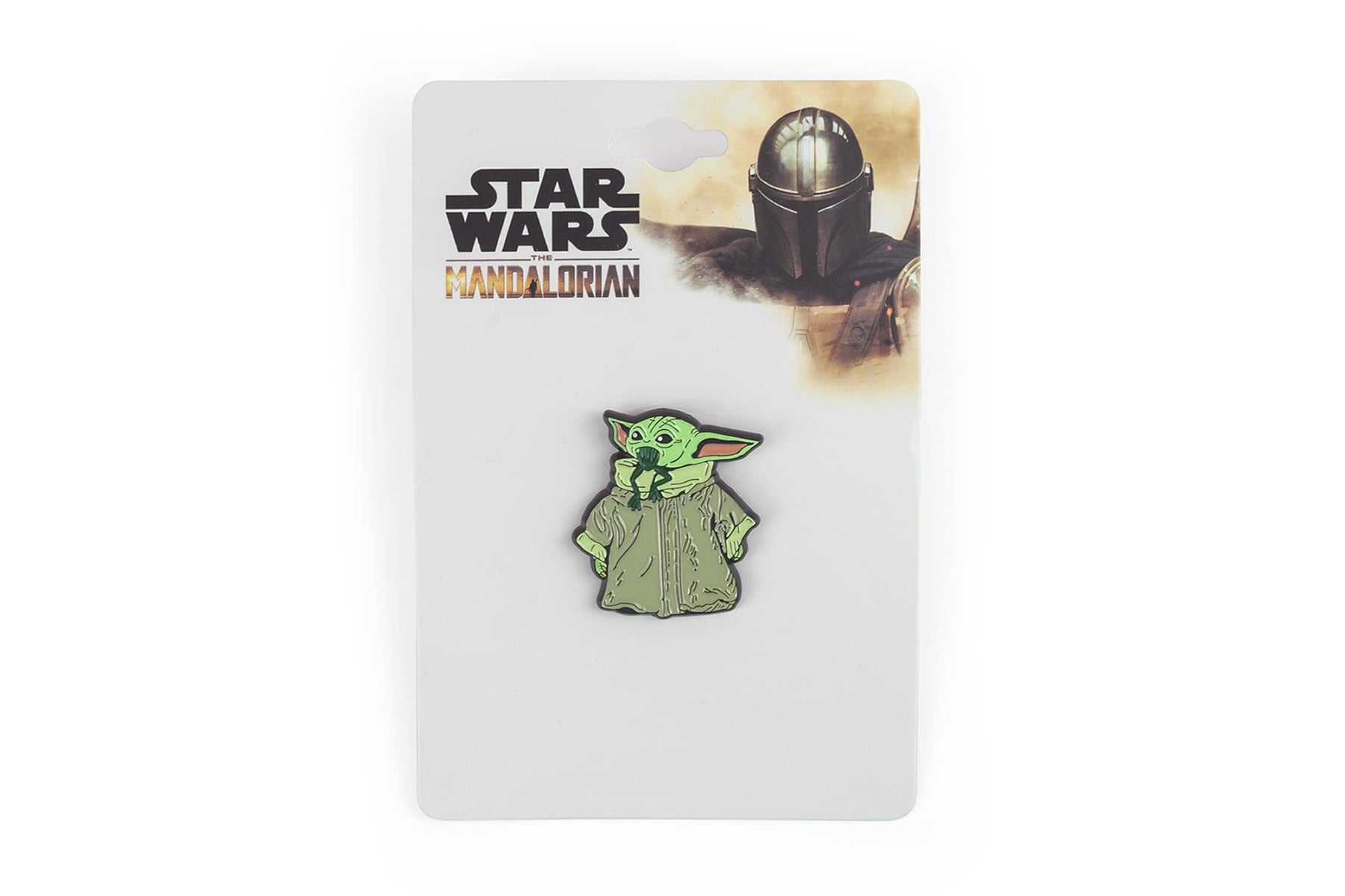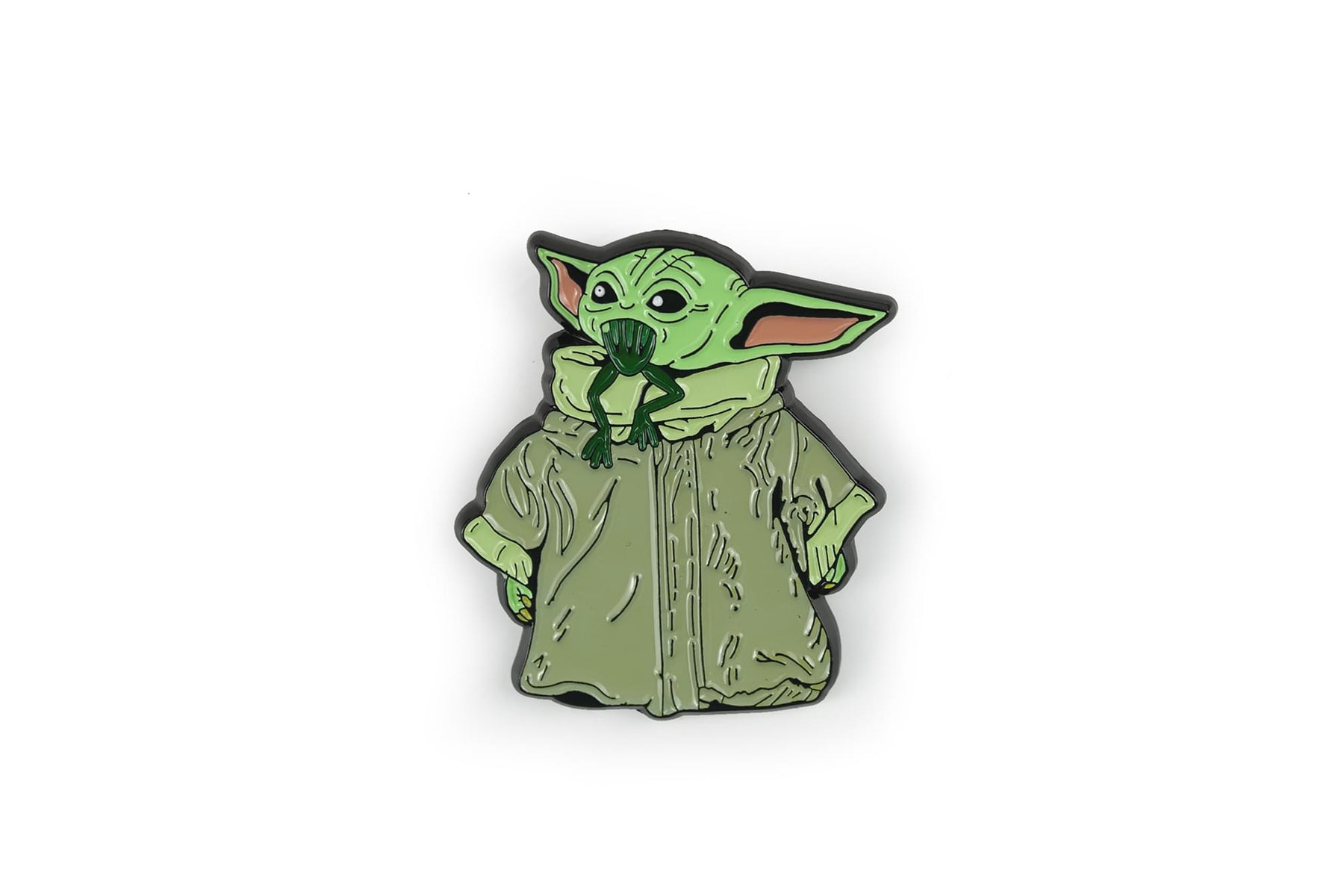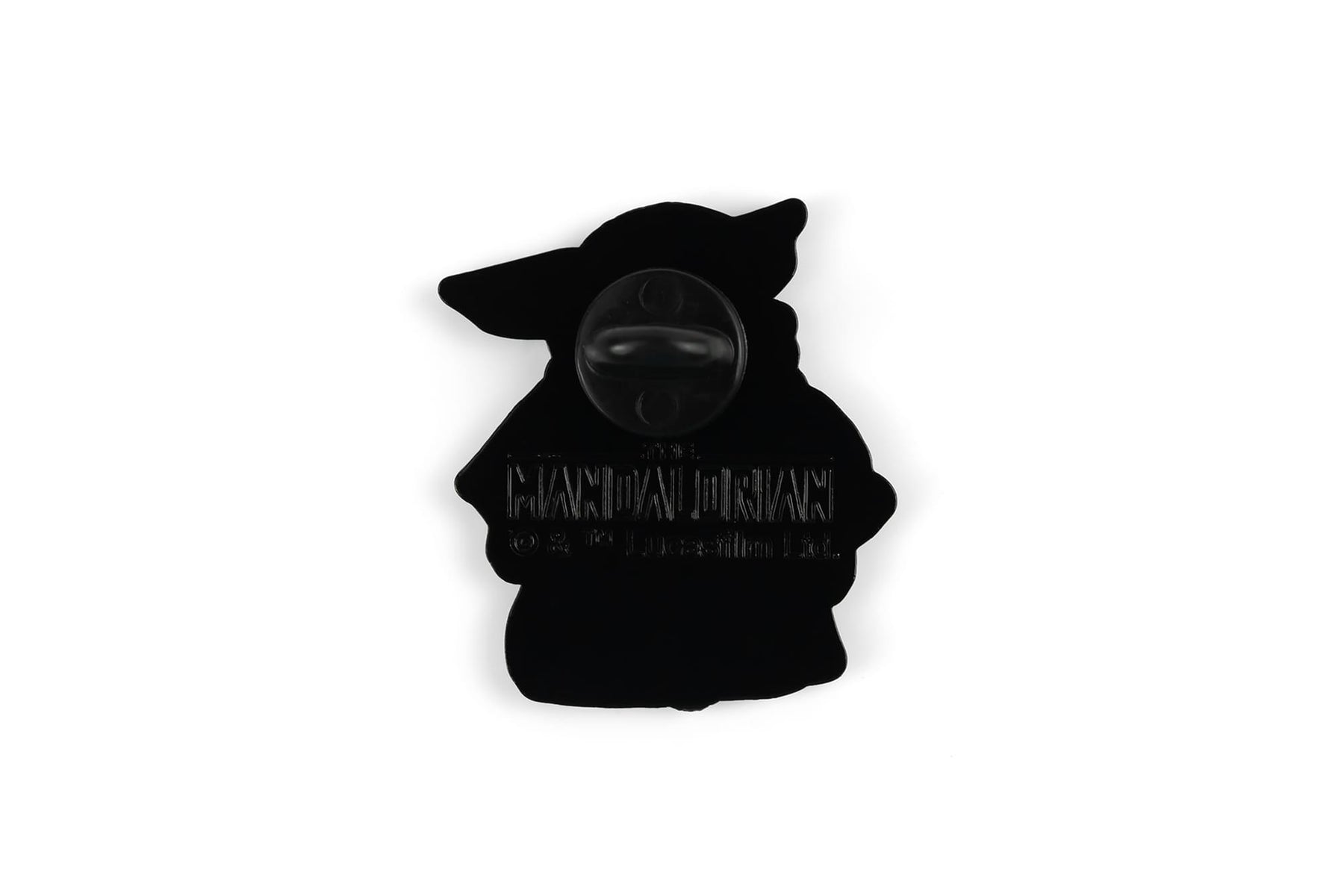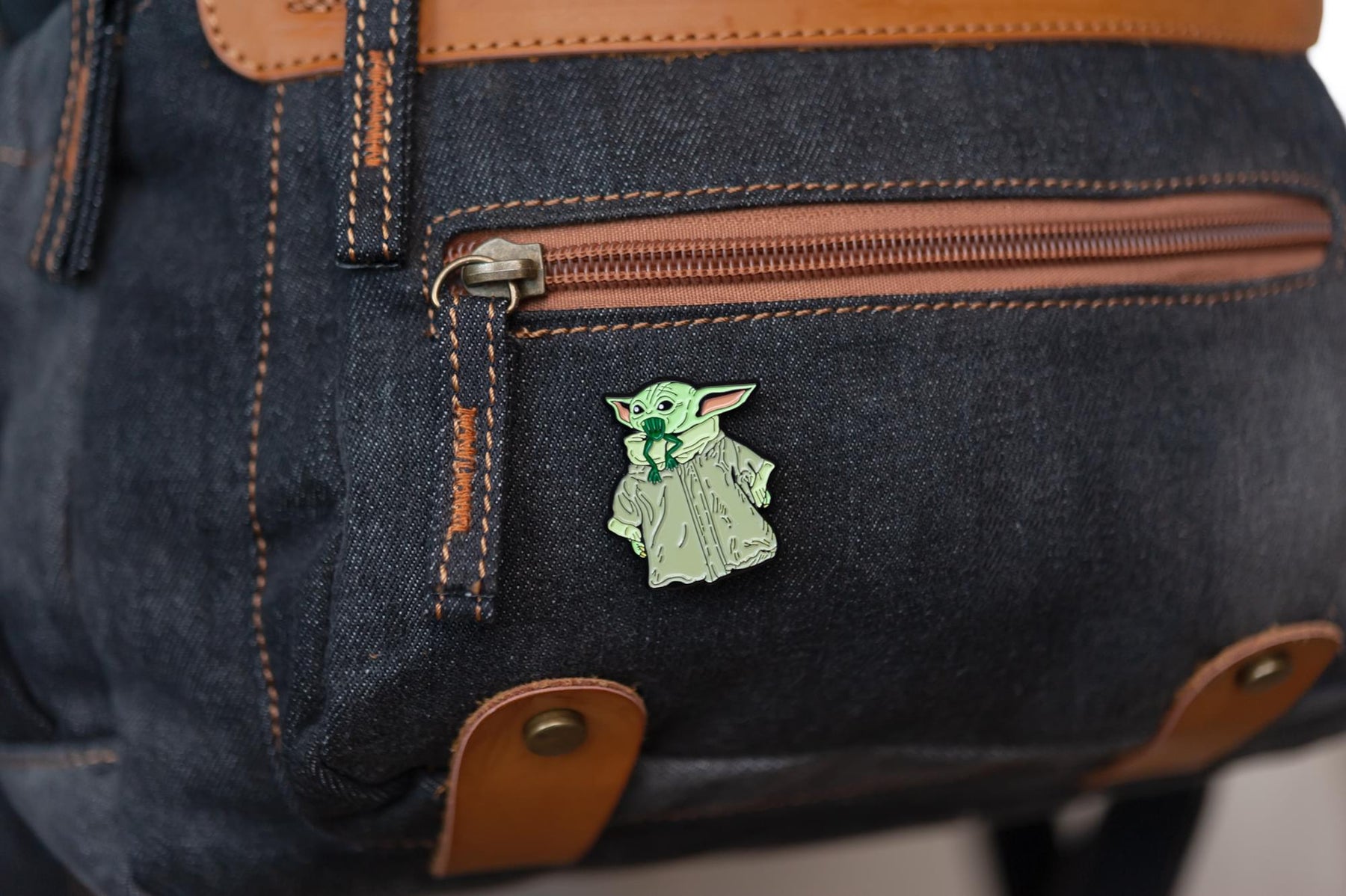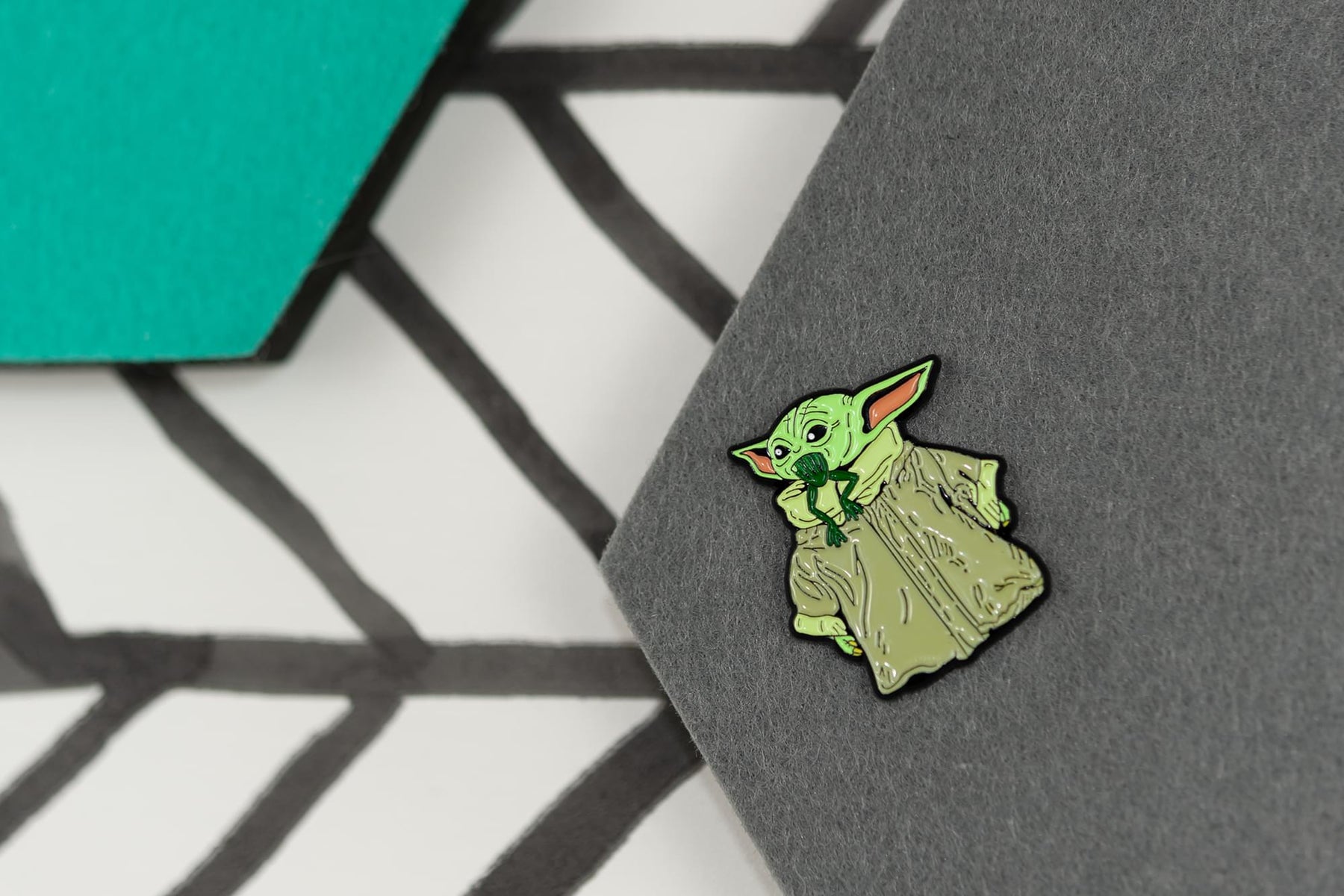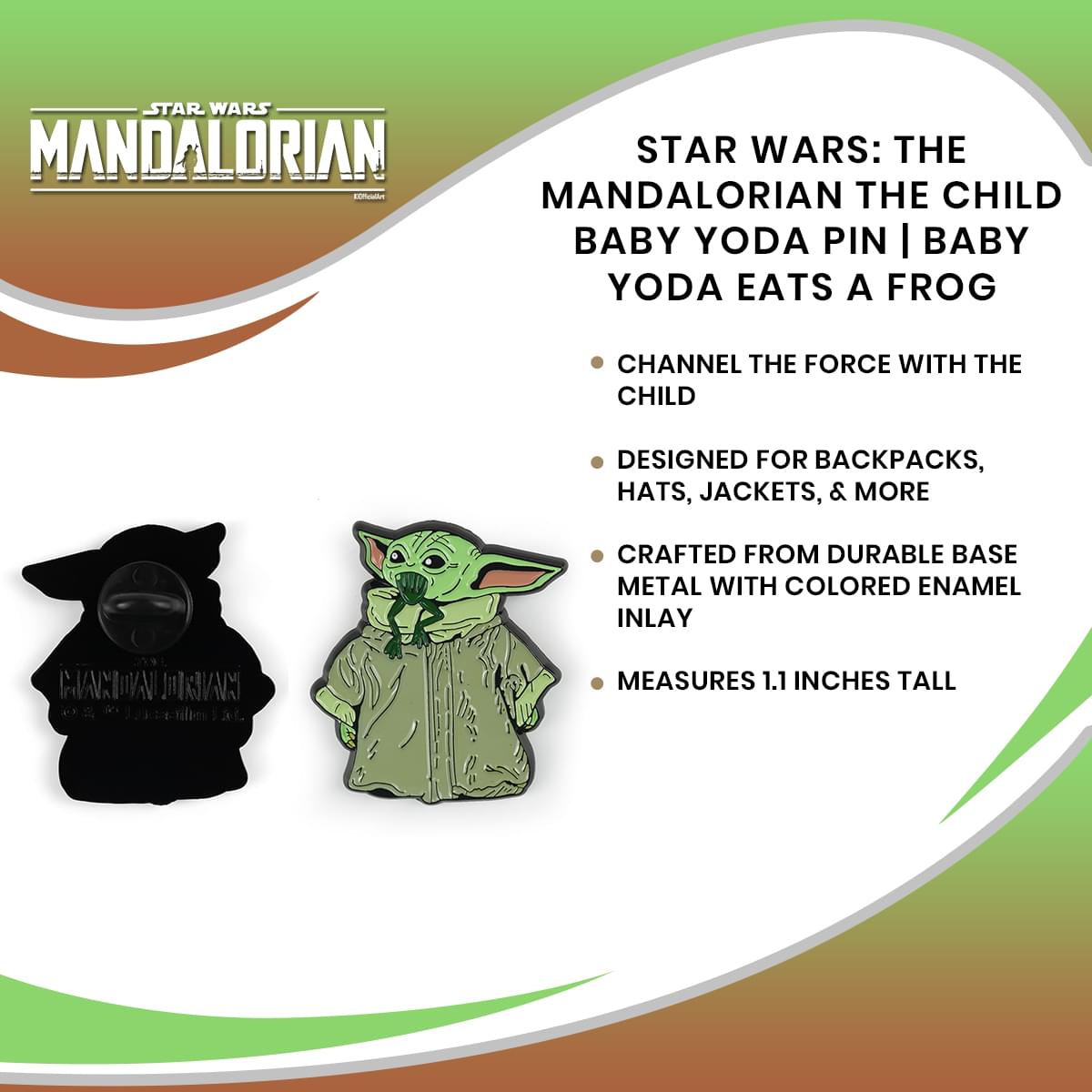 Star Wars: The Mandalorian The Child Baby Yoda Pin | Baby Yoda Eats A Frog
BABY YODA STAR WARS PINS: Fans of The Mandalorian Disney+ series know just how adorable Baby Yoda is. Now you can carry and protect your own small Baby Yoda pin! This Baby Yoda backpack pin is the perfect collectible for Star Wars fans everywhere!
GROW YOUR COLLECTION OF DISNEY PINS: Disney Pin collectors can now add this Star Wars pin to their collection of backpack pins! With the addition of The Mandalorian to Disney+, Star Wars enamel pins are a must-have for any Disney pin collector!
QUALITY ENAMEL STAR WARS PIN: With a lustrous finish, this Star Wars enamel pin is a representation of Baby Yoda. At 1.1 inches tall, you can carry Baby Yoda with you everywhere! Add this hungry Baby Yoda pin to your Star Wars pins and collectibles!
BABY YODA PINS FOR BACKPACKS, HATS, & MORE: Star Wars pins are a hot commodity and when they feature Baby Yoda eating a frog, they're simply a must-have! Wear your love for The Mandalorian series on your Star Wars backpack, hat, or jacket!
UNIQUE MANDALORIAN THE CHILD ENAMEL PIN: Officially licensed from a "galaxy far, far away," this Baby Yoda pin is a part of the collectible Star Wars enamel pins set. Take home this Toynk exclusive pin today!
SMALL CUTE AND ABLE TO GO WITH YOU ANYWHERE
Of course, this is referring to the stylish and collectible Baby Yoda pins featuring The Child from the hit Disney+ series, The Mandalorian. Now available as a fashionable accessory, this Baby Yoda pin will look phenomenal when attached to your jacket, backpacks, and more! No Star Wars collection would be complete without the addition of Baby Yoda! Add this quality pin to your myriad of Star Wars treasures today; after all, this is the way.
A FAN FAVORITE COLLECTIBLE STAR WARS PIN
Perfect for any fan of the Star Wars series, this collectible enamel pin offers the complete package for Star Wars enthusiasts. This unique Baby Yoda pin will blend in seamlessly with other Star Wars pins that you may already have. As a Toynk exclusive collectible, the Baby Yoda eating a frog pin offers fans a piece of the series in the form of the Baby Yoda character they know and love. Take home The Child from the Mandalorian series in this highly detailed pin design. Unique pin features include:
Officially Licensed Collectible Star Wars Pin
Packaged On The Mandalorian Collectible Header Card
High Detailed Design & Enamel Finish
Read All About It on Our Blog
Trending Geek