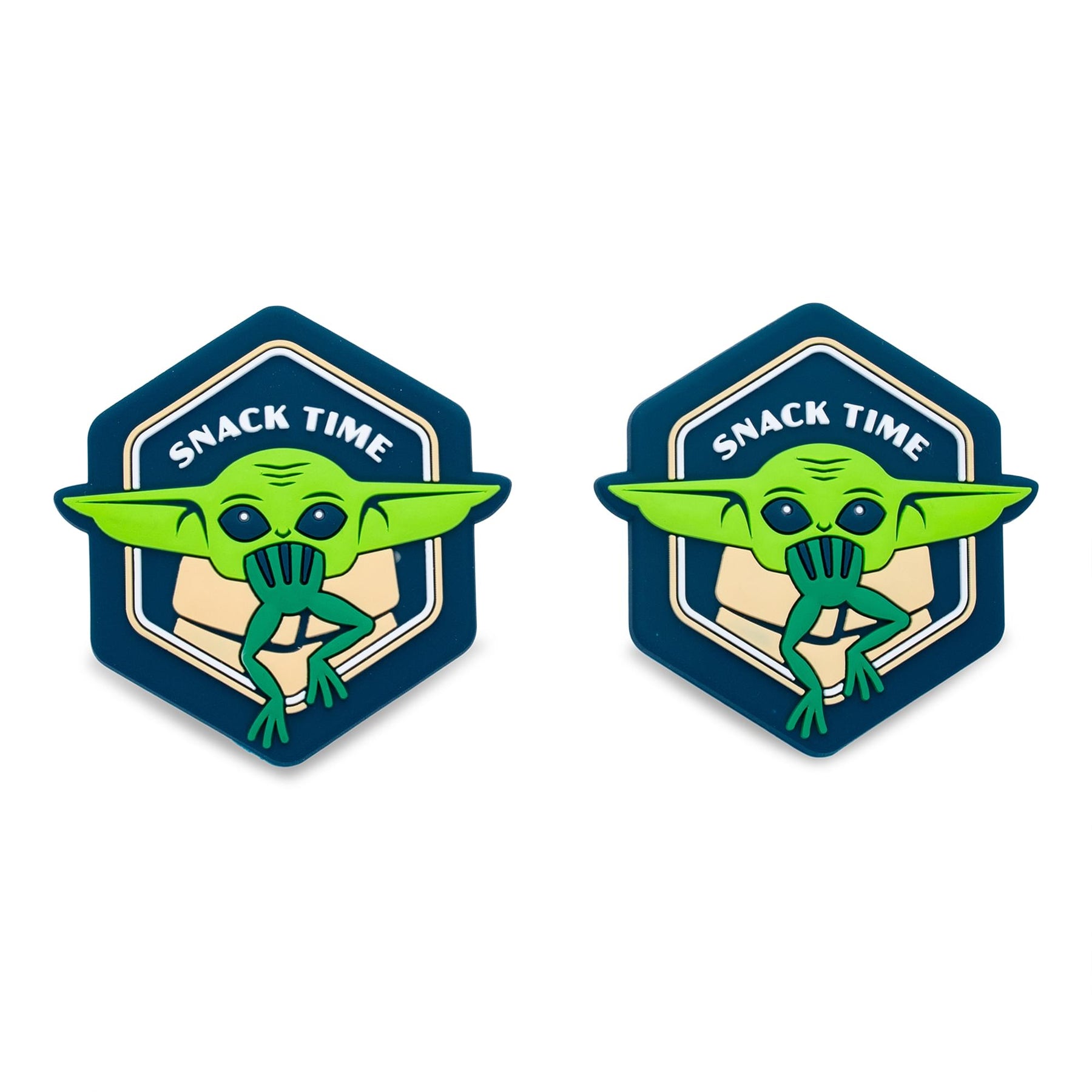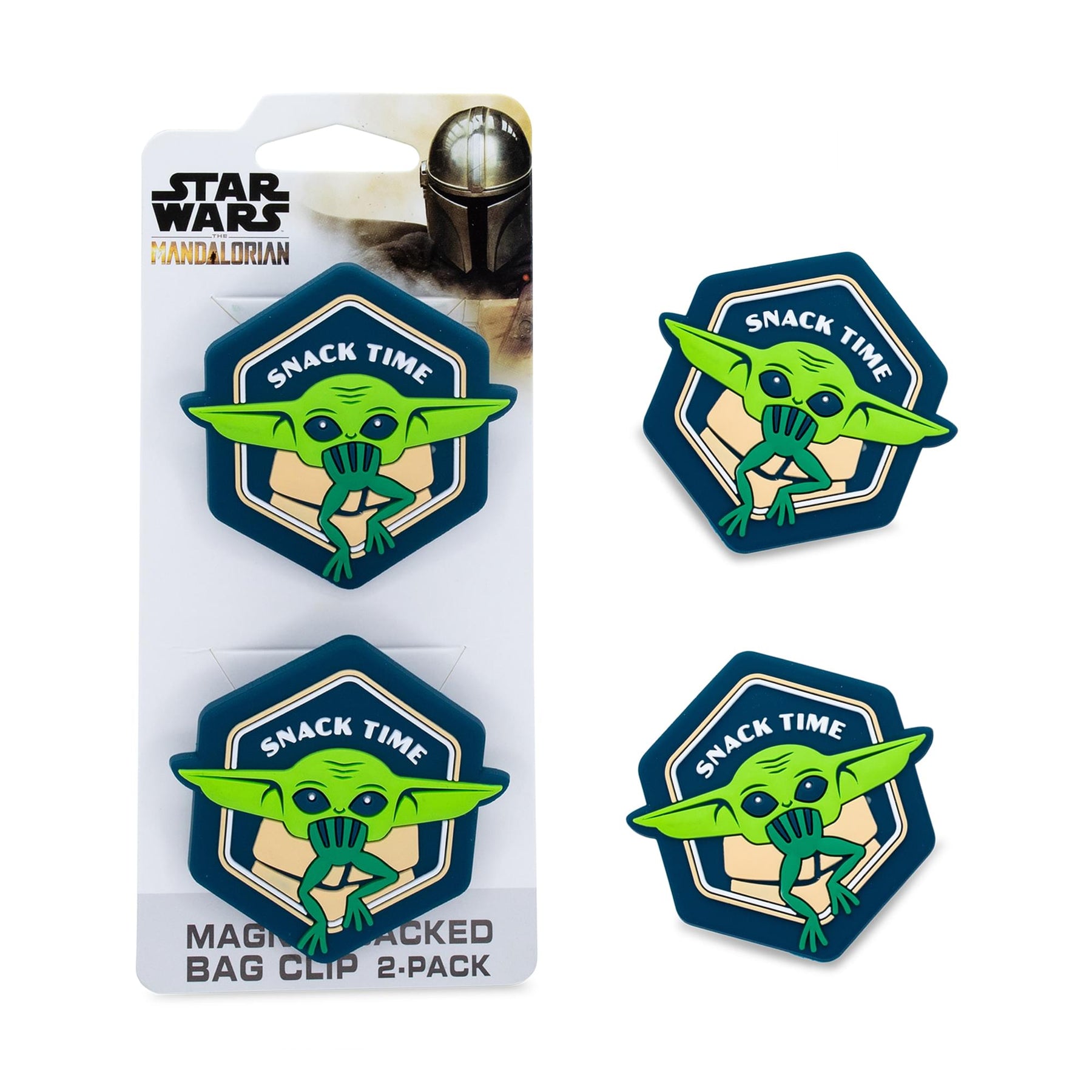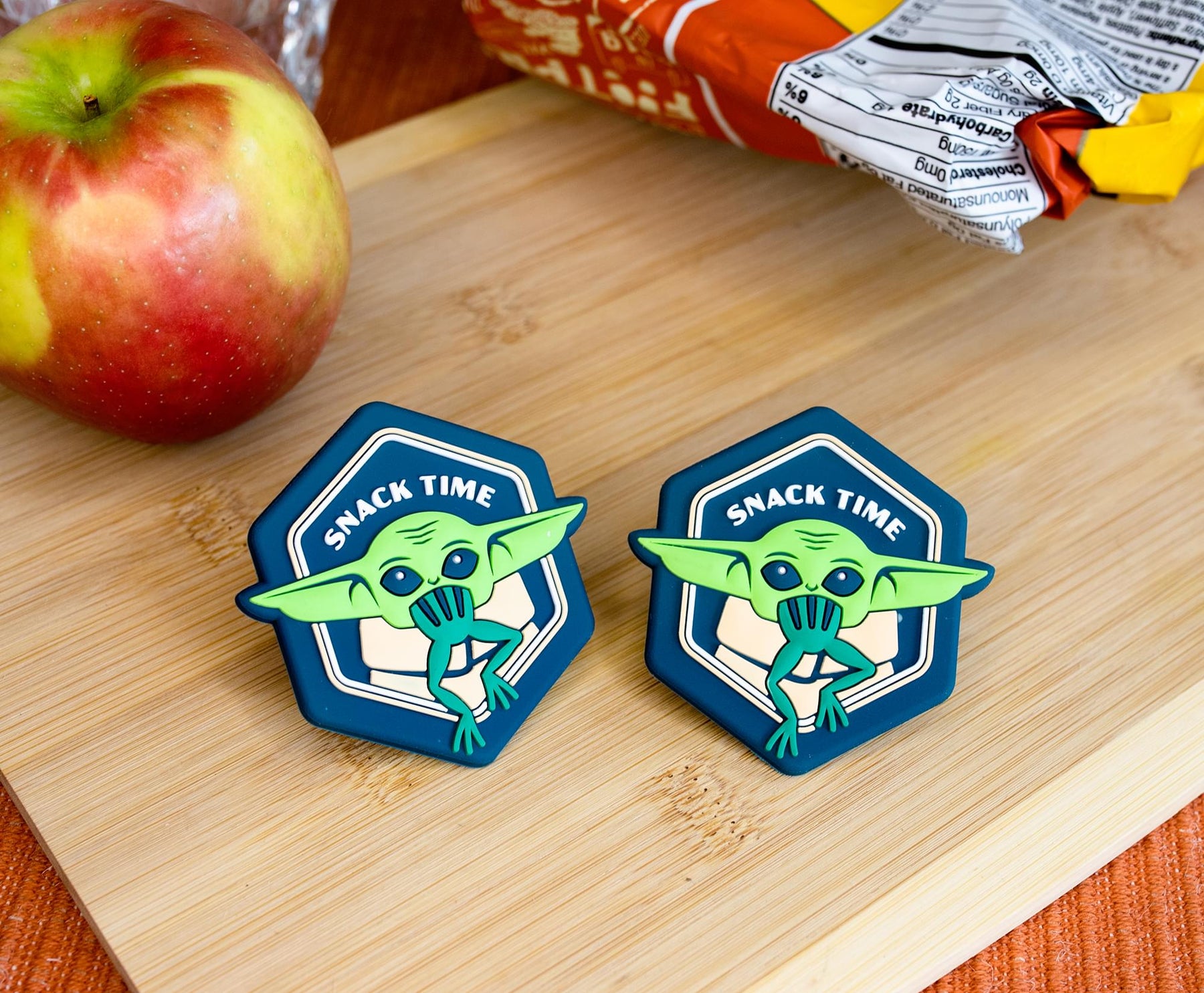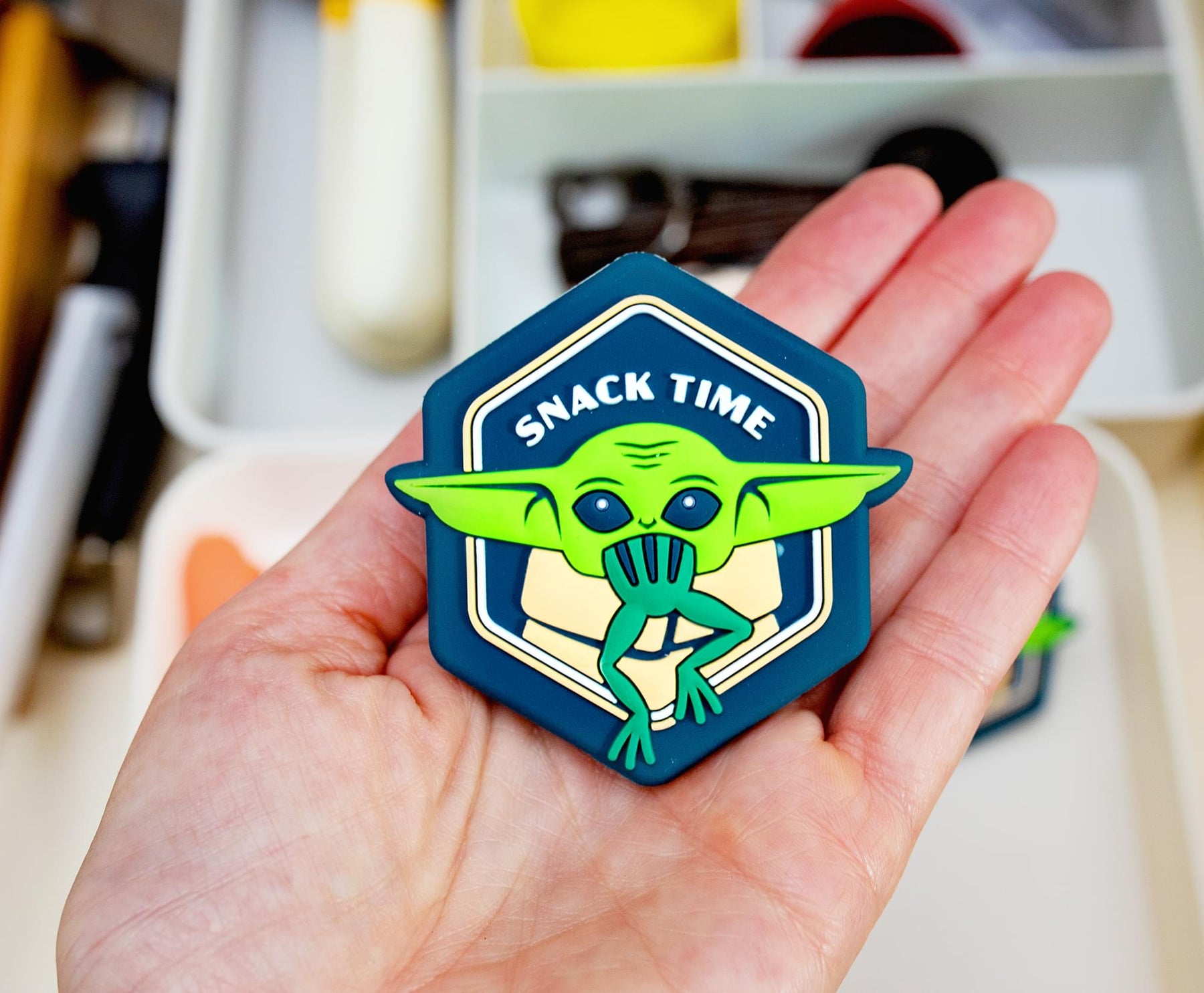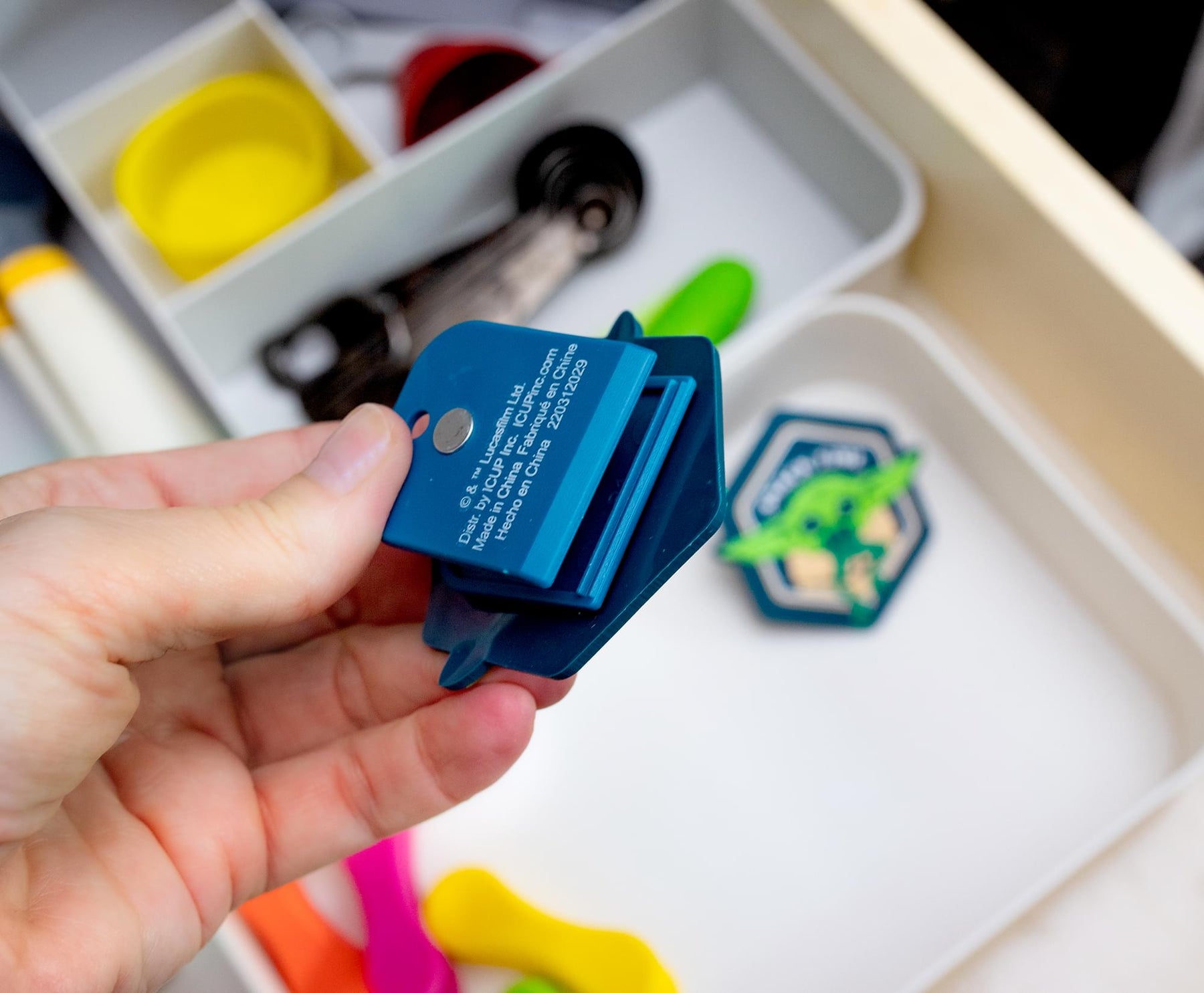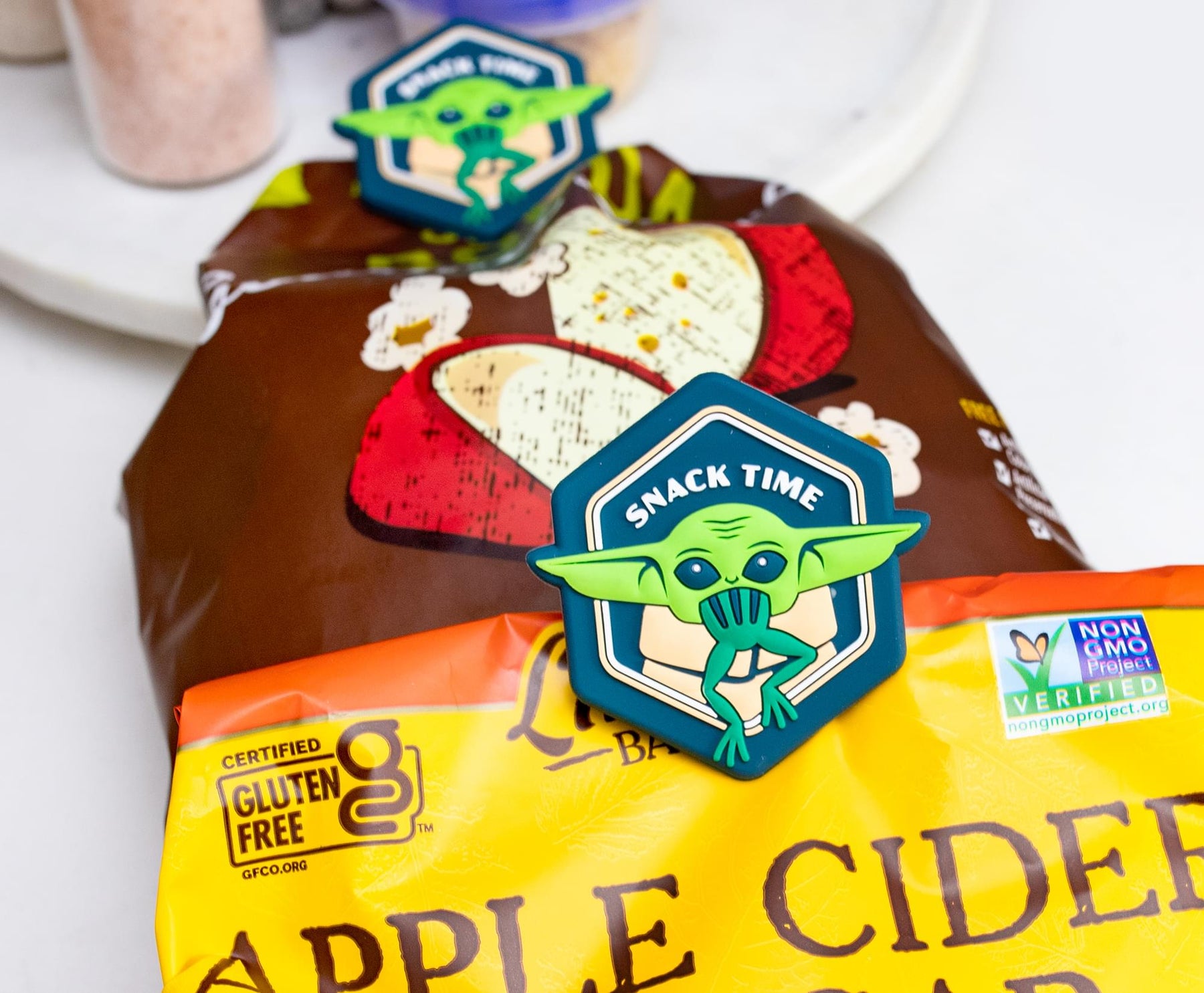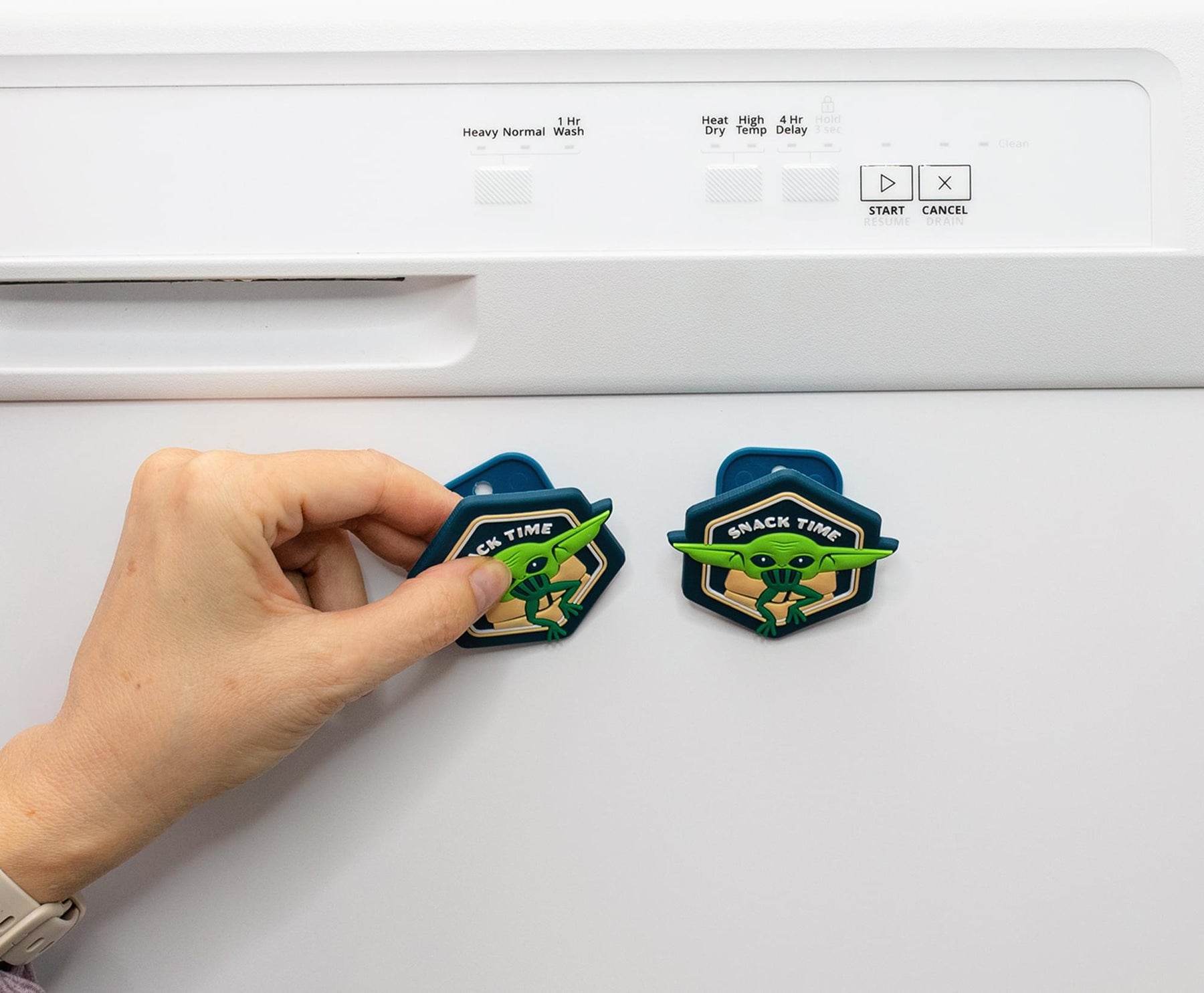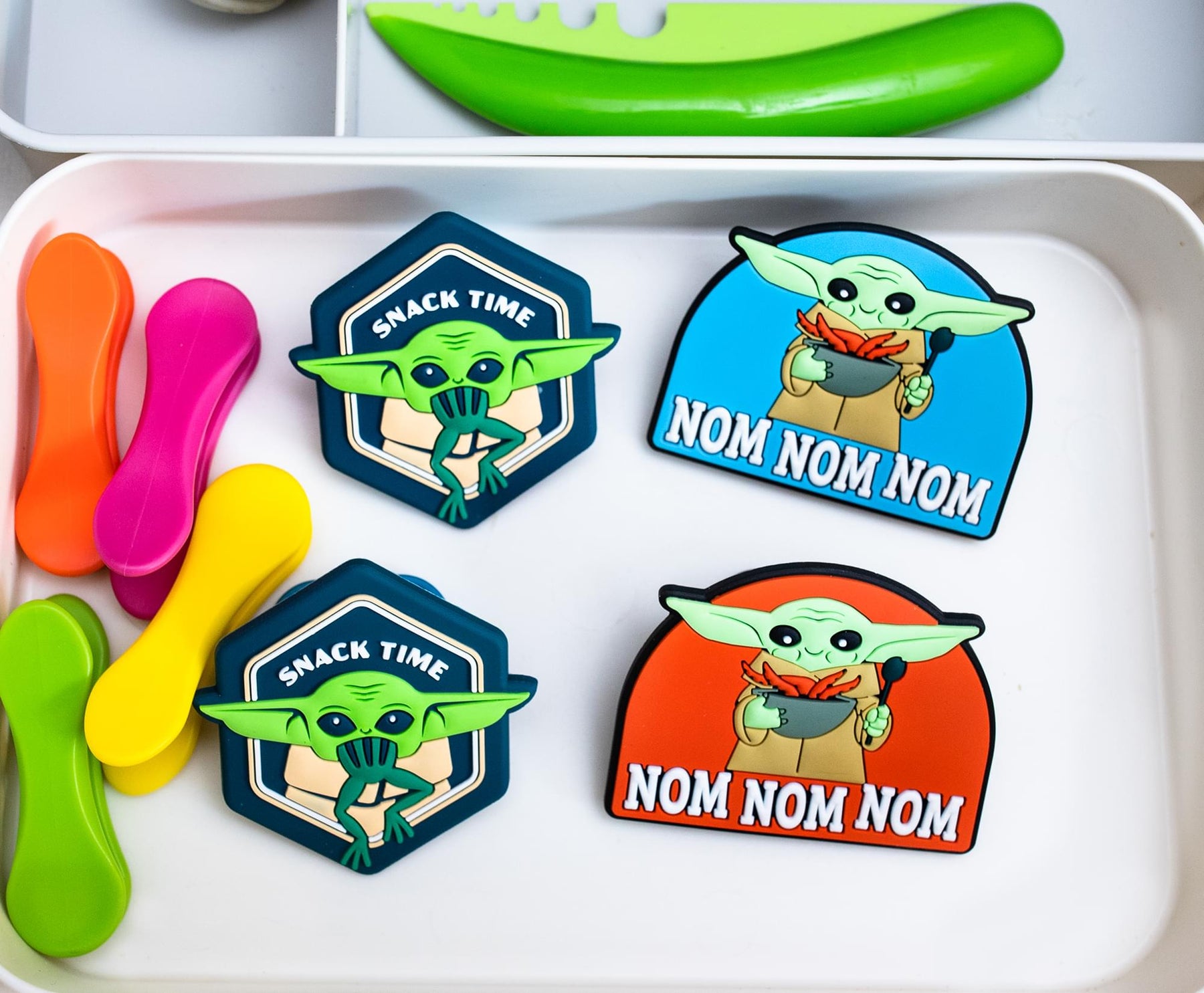 Star Wars: The Mandalorian Grogu "Snack Time" Magnetic Chip Clips | Set of 2
BRING HOME THIS PRECIOUS CARGO: Gone are the days of chewing on stale snacks while you're between missions. These galactic chip clips inspired by Star Wars: The Mandalorian will make sure your bounty always stays fresh.
KEEPING THE GALAXY FRESH: When the Bounty Hunters' Guild sends you off on your next mission, makes sure to gear up with these matching bag clips. Grogu is featured chowing down on a space frog with "Snack Time" lettering.
SNACK SIZED: Durable plastic clips made with strong spring action and a sturdy grip for a super tight seal. This picnic pack is a decorative storage option to keep your home, kitchen, or starship quarters organized.
THE FINEST BESKAR SUBSTITUTE: You need the best of the best to keep up with your bounty hunting lifestyle. Each snack clip has a magnet backing for placing on your fridge, with a durable build that some say even rivals beskar.
OFFICIAL STAR WARS COLLECTIBLE: Store your next bounty with this officially licensed chip clip set from Star Wars: The Mandalorian. You'll always be able to keep your planet's local delicacies freshly sealed.
SNACK ESSENTIALS FOR YOUR GALAXY
If something needs to be sealed, then this Star Wars: The Mandalorian Chip Clip Set is the deal.
The star of the hit Disney+ series is on a mission to keep your snacks fresh with these handy bag clips. The little Force-user Grogu, aka The Child, is all ready for "Snack Time" with this two-pack set. All that precious cargo you've got around the Razor Crest can be safely sealed with these matching clamps.
Whether it's potato chips, blue macarons, or Grogu's favorite space frogs, everything will be kept fresh from the stale air of your starship thanks to these handy bag clamps.
HUNT DOWN YOUR NEXT BOUNTY
The magnetic backing also makes it easy to keep them close by. Store and display the chip clips on your refrigerator, the ship's control panel, or wherever you keep your carbonite prisoners in the bunker.
Make your way through the galaxy with officially licensed kitchenware from Star Wars: The Mandalorian.
Read All About It on Our Blog
Trending Geek