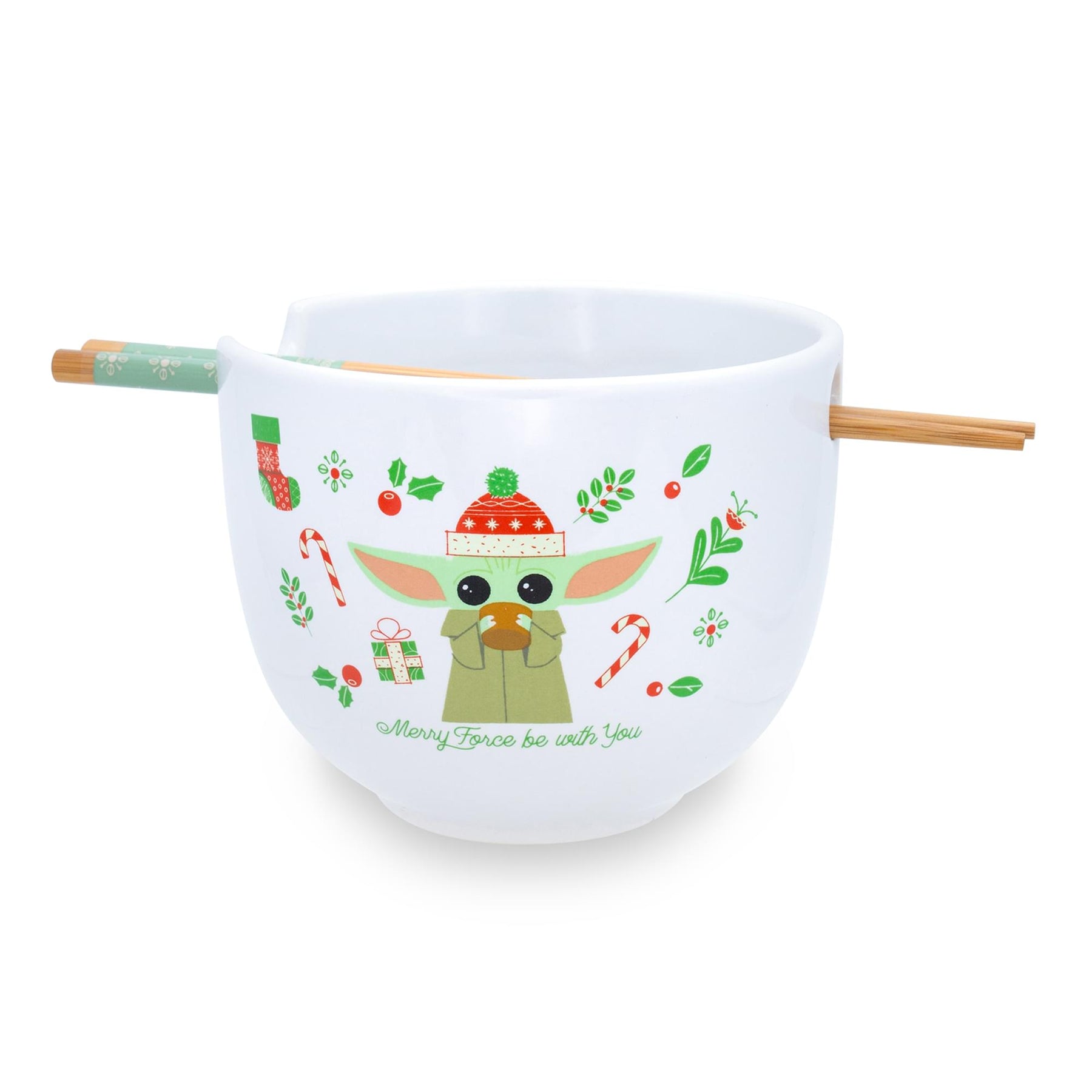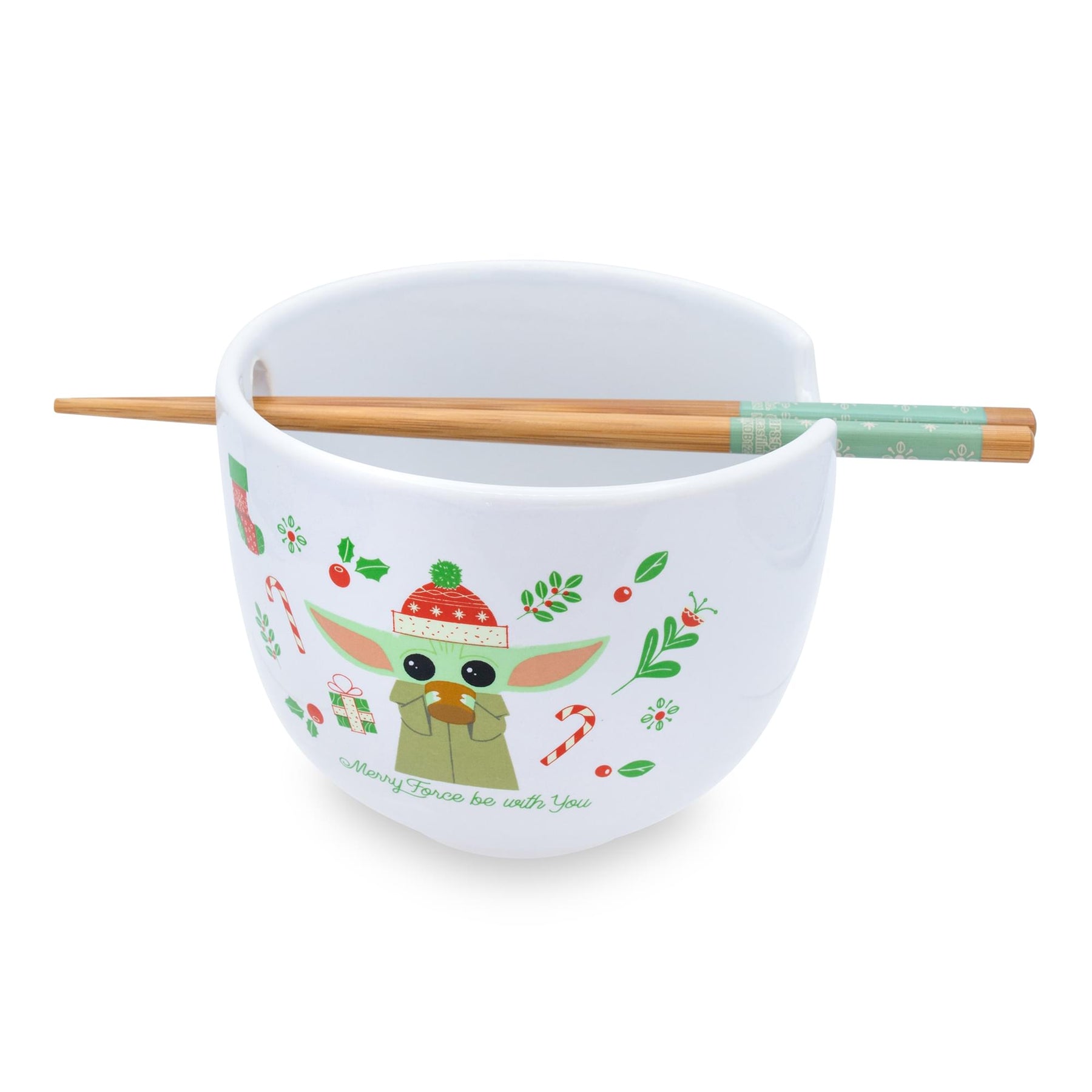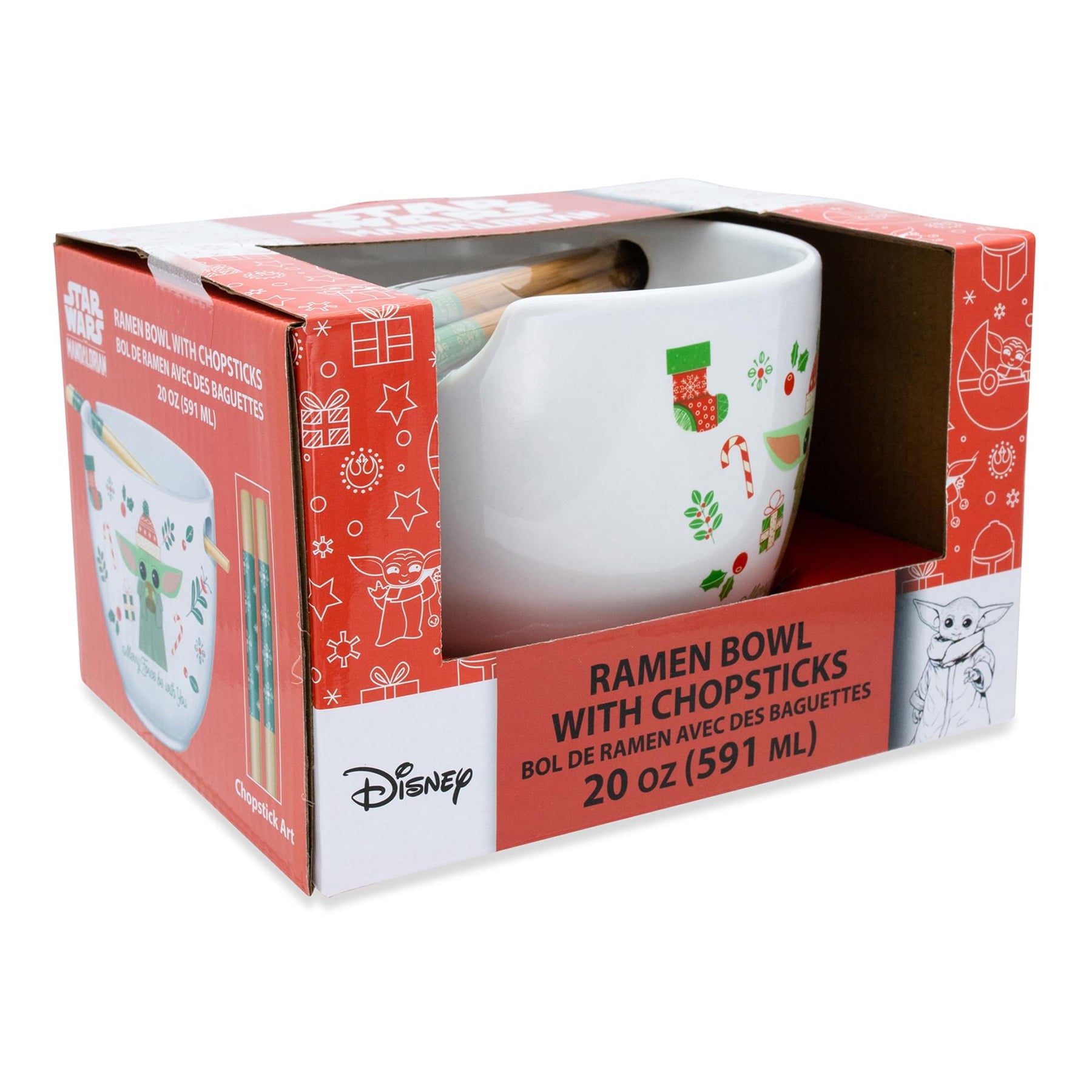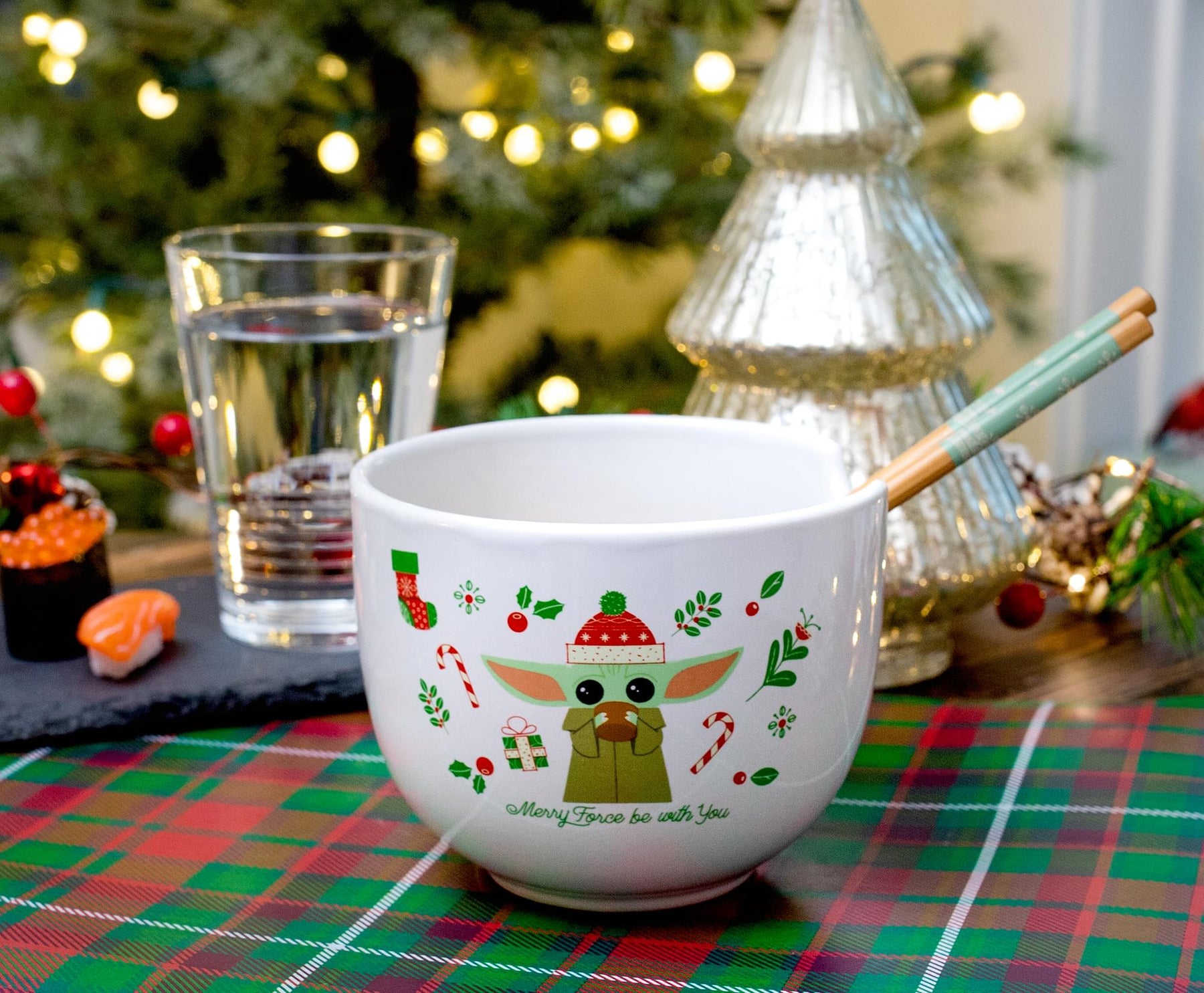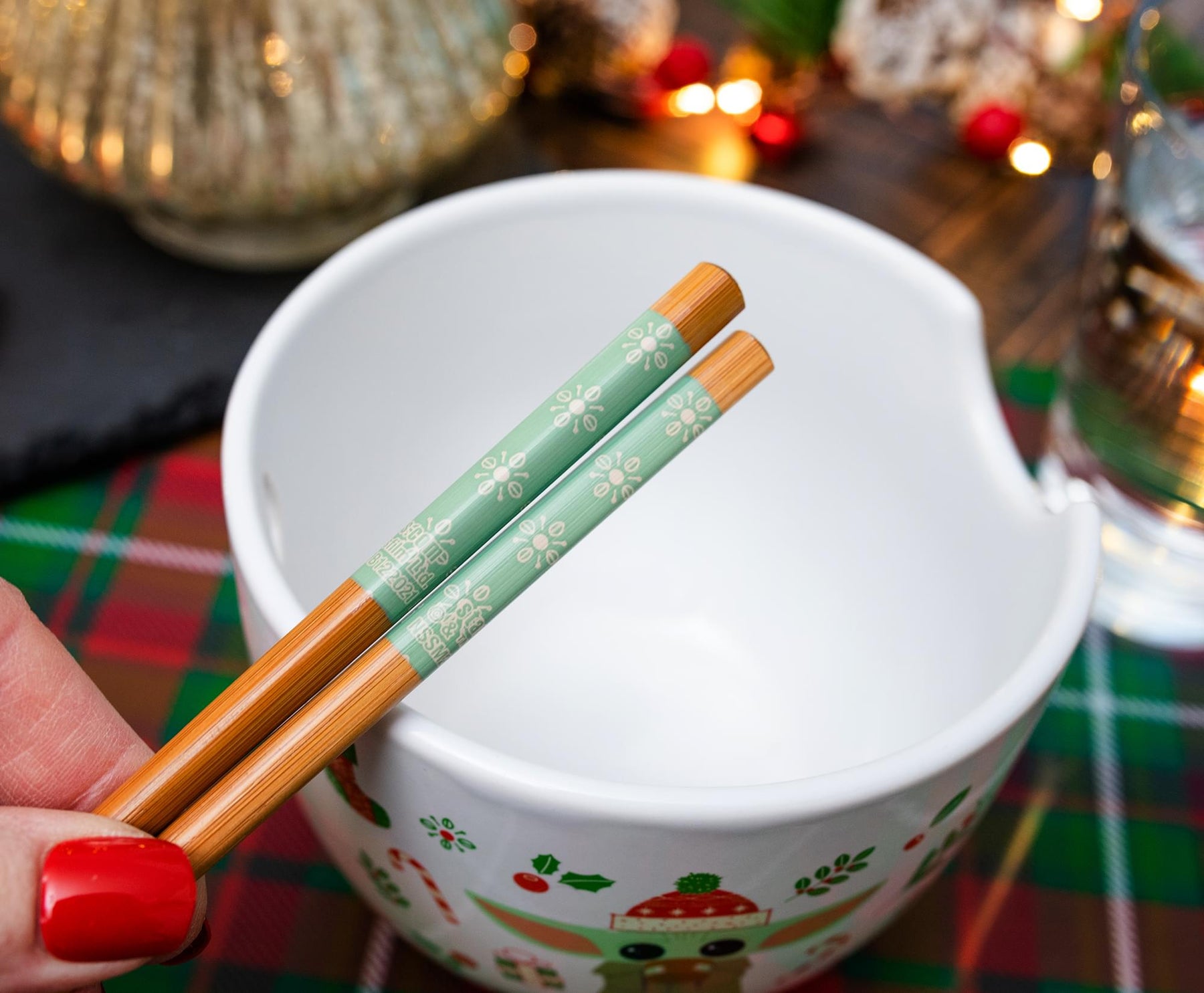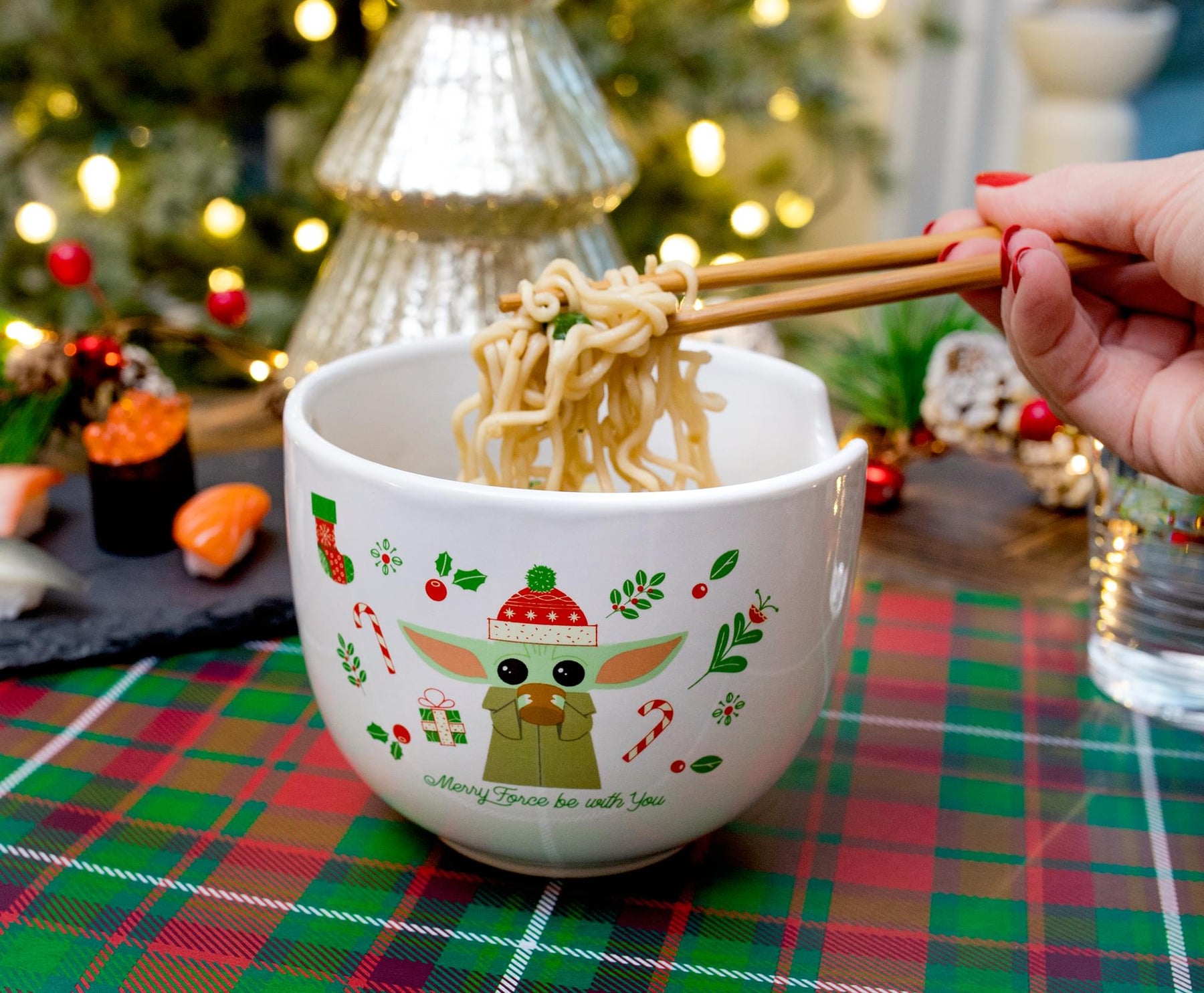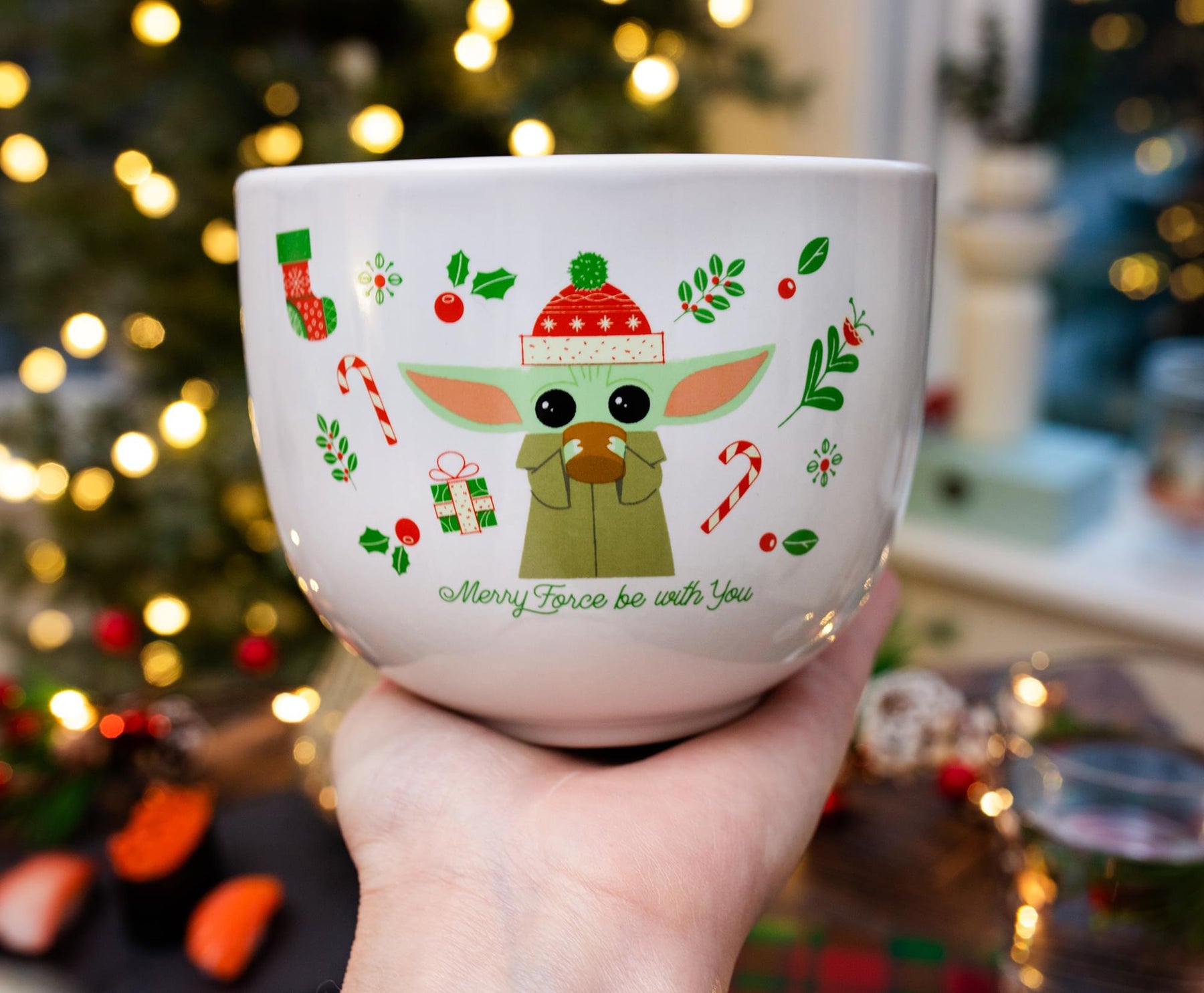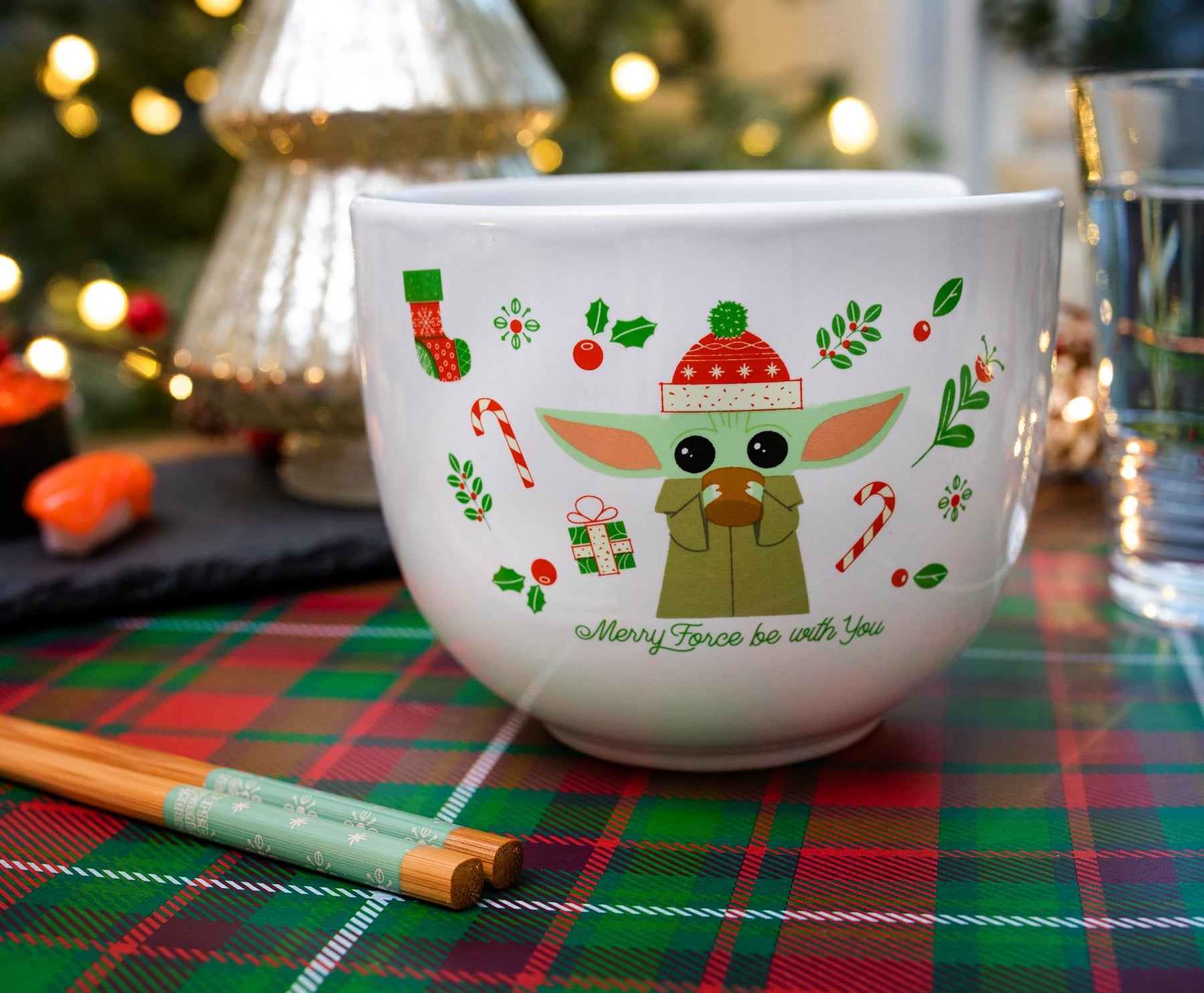 Star Wars: The Mandalorian Grogu "Merry Force" Ramen Bowl and Chopstick Set
PRECIOUS CARGO FOR CHRISTMAS: Arriving just in time for Wookiee Life Day comes this ramen bowl and chopstick set from Star Wars: The Mandalorian. If you haven't been as naughty as a Hutt, you'll be able to enjoy a great meal.
A SPIRITED GALAXY: There's plenty of cheer to go around with Grogu, aka The Child. He's here to celebrate the holidays, using the Force to show off sprigs of holly and candy canes. Decorative "Merry Force Be With You" lettering adorns the bottom.
A PRESENT WORTH HUNTING DOWN: This dinner set comes with a pair of reusable wooden chopsticks to help you fill up on your favorite holiday meals. The ramen bowl even has built-in notches for conveniently resting your chopsticks.
BUILT TOUGH AS BESKAR: This BPA-free ceramic bowl can withstand all manner of Imperial conflict. No need to call Peli Motto about that clean up, either. Easy to maintain, it's suitable for both dishwasher and microwave.
OFFICIAL STAR WARS COLLECTIBLE: Your holiday fun just jumped to lightspeed with this officially licensed ramen dinnerware set from the hit Disney+ series Star Wars: The Mandalorian. Don't forget to leave blue milk out for Santa.
THIS IS ONE WAY TO CELEBRATE THE HOLIDAYS
Closer than Dasher and Dancer, Din Djarin and Grogu are as inseparable as you and this holiday-themed Star Wars: The Mandalorian ramen set will be.
The festive print features our favorite little Force-user, the ever-curious (and ever-hungry) Grogu waiting for Christmas morning. He's ready to help you finish off whatever you leave behind. From homemade noodle dishes to a bowl full of blue macarons, this asset has one item on his list: a full belly.
LIKE SANTA, THE MANDALORIAN ALSO HAS A LIST OF NAMES
You can treat this ceramic holiday dinnerware as a precious foundling of your own. Get a taste of your favorite festive meals as you enjoy the flavors of the season alongside The Child.
This year, Santa won't the only one with a flying sled with this officially licensed ramen bowl and chopstick set from Star Wars: The Mandalorian.
CARE INSTRUCTIONS
Easy care
Top-rack dishwasher safe
Microwave safe