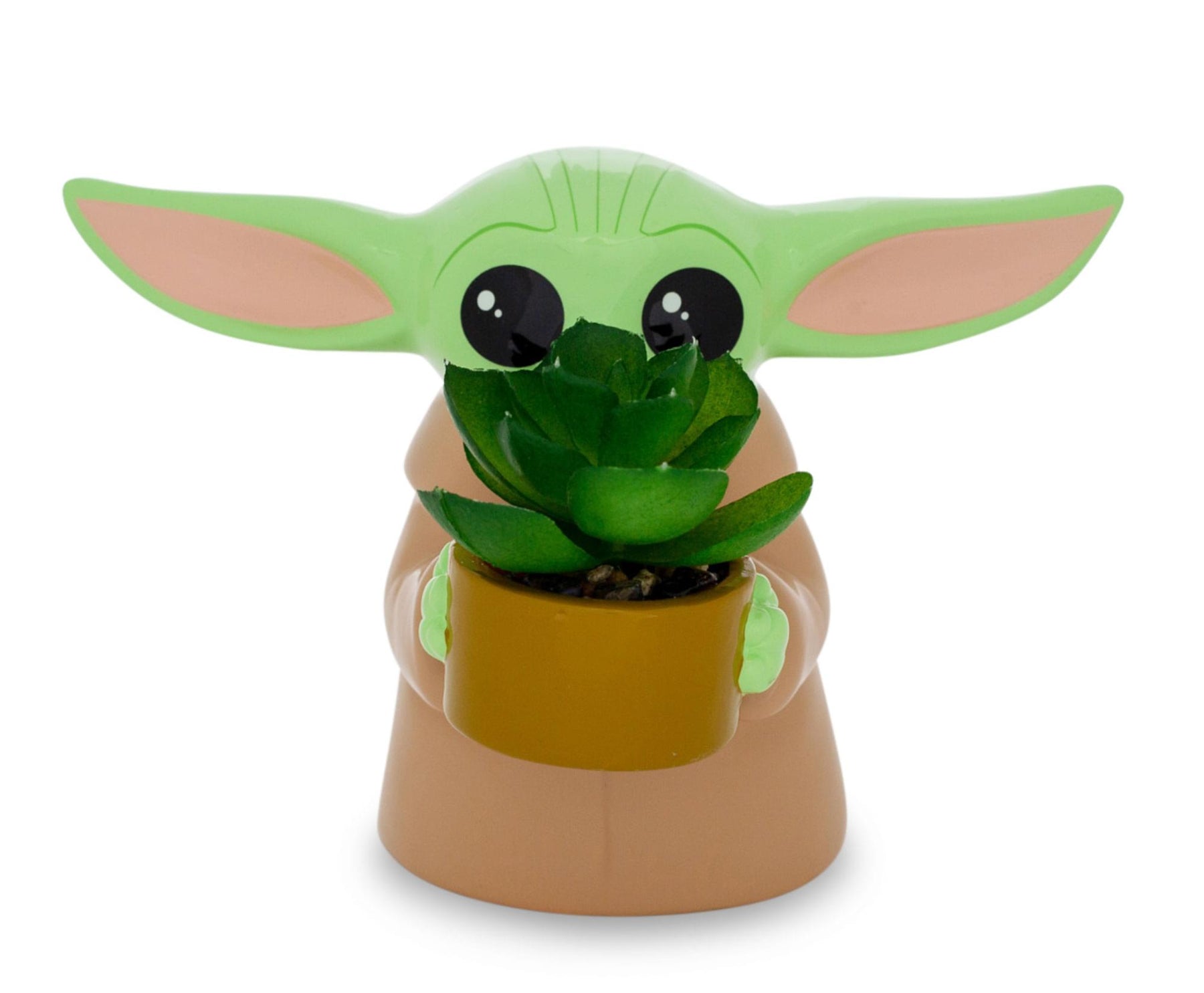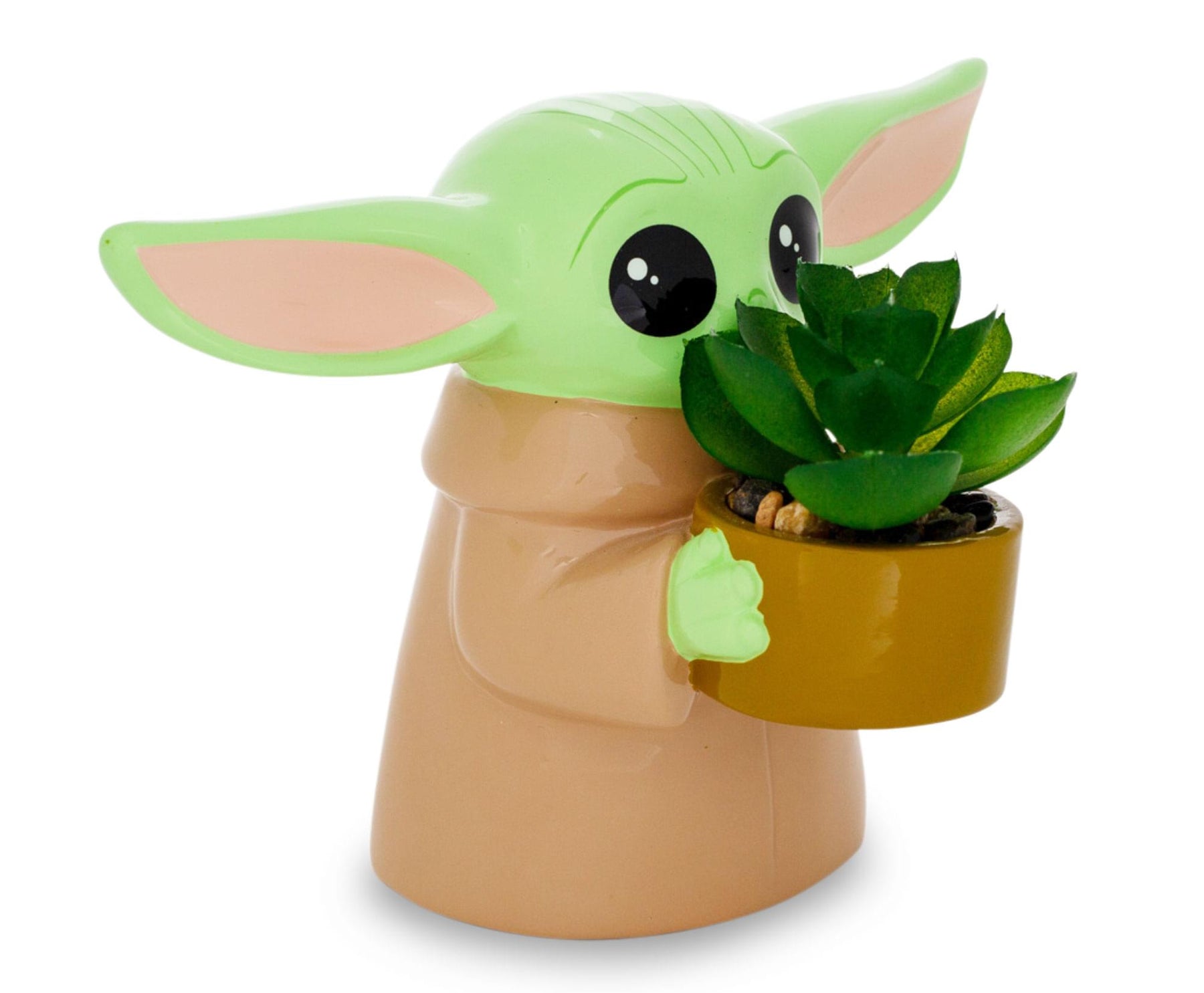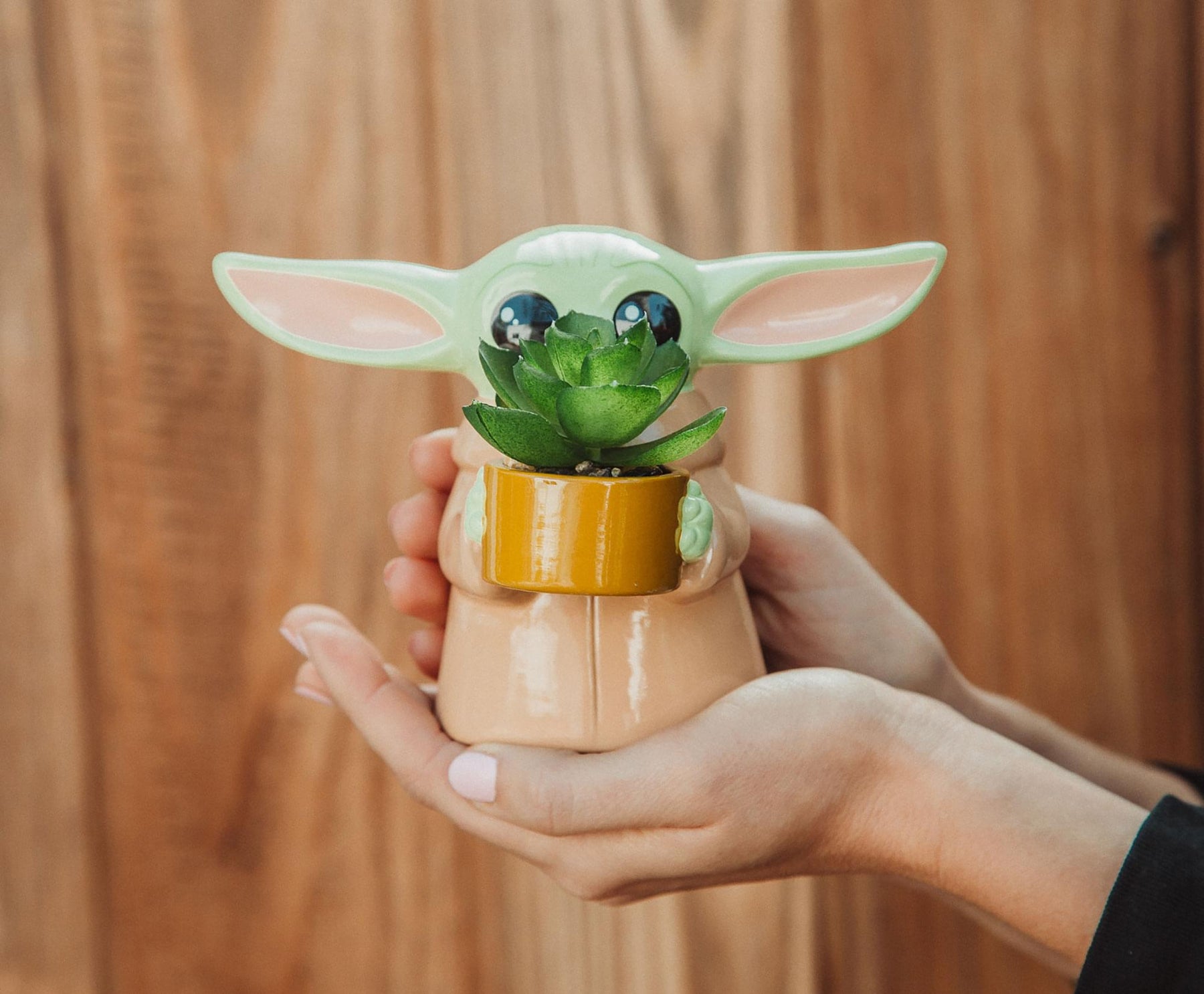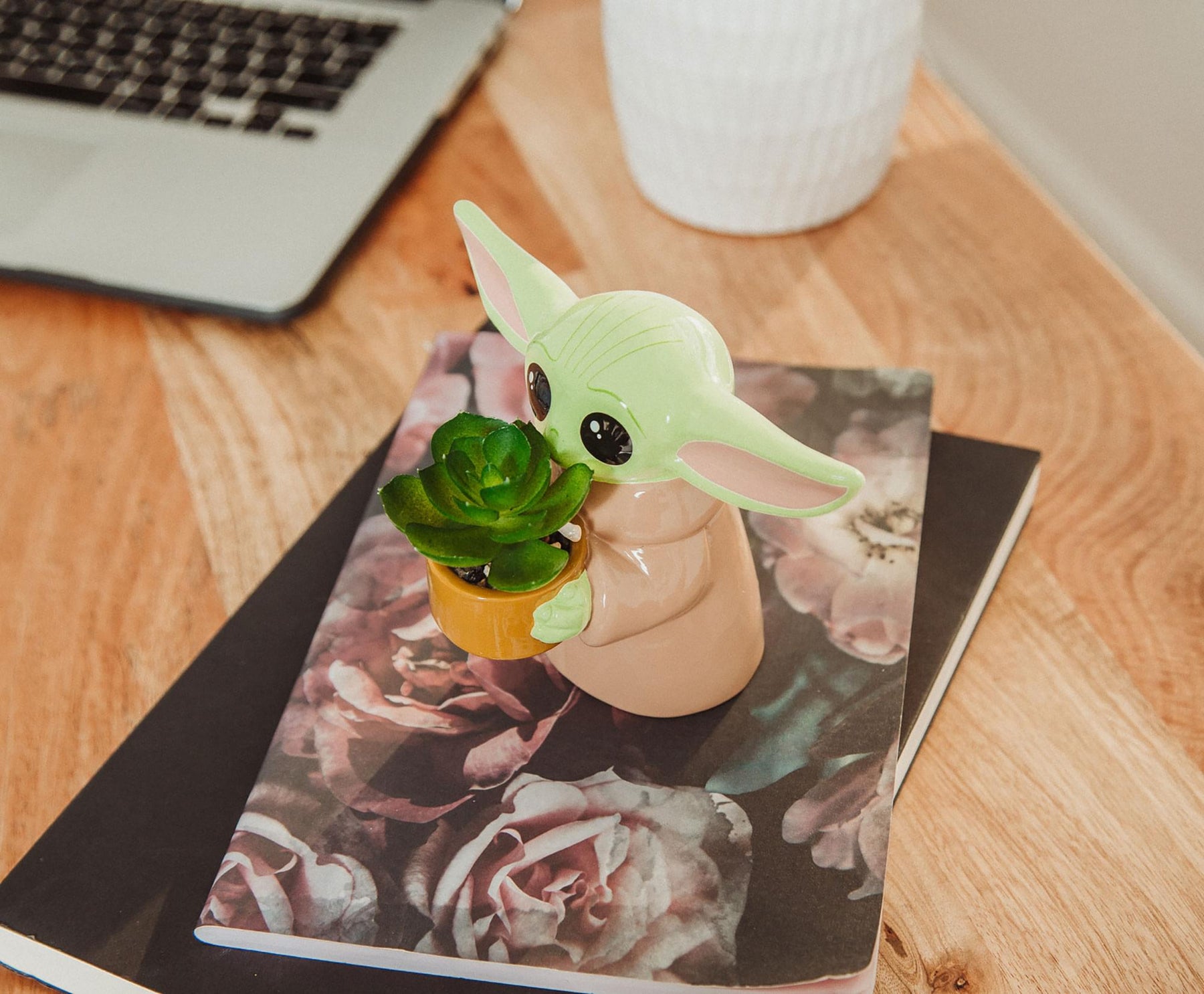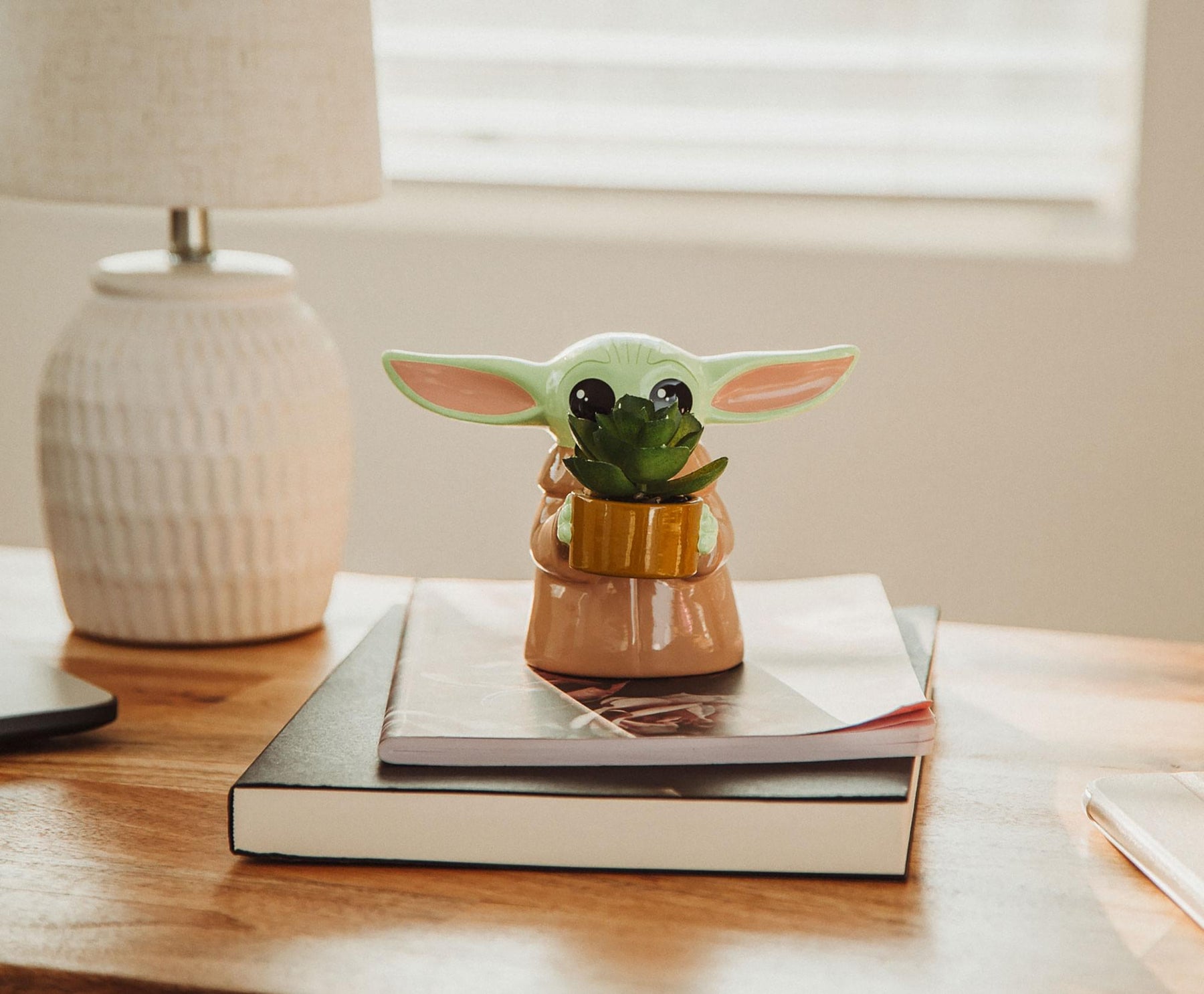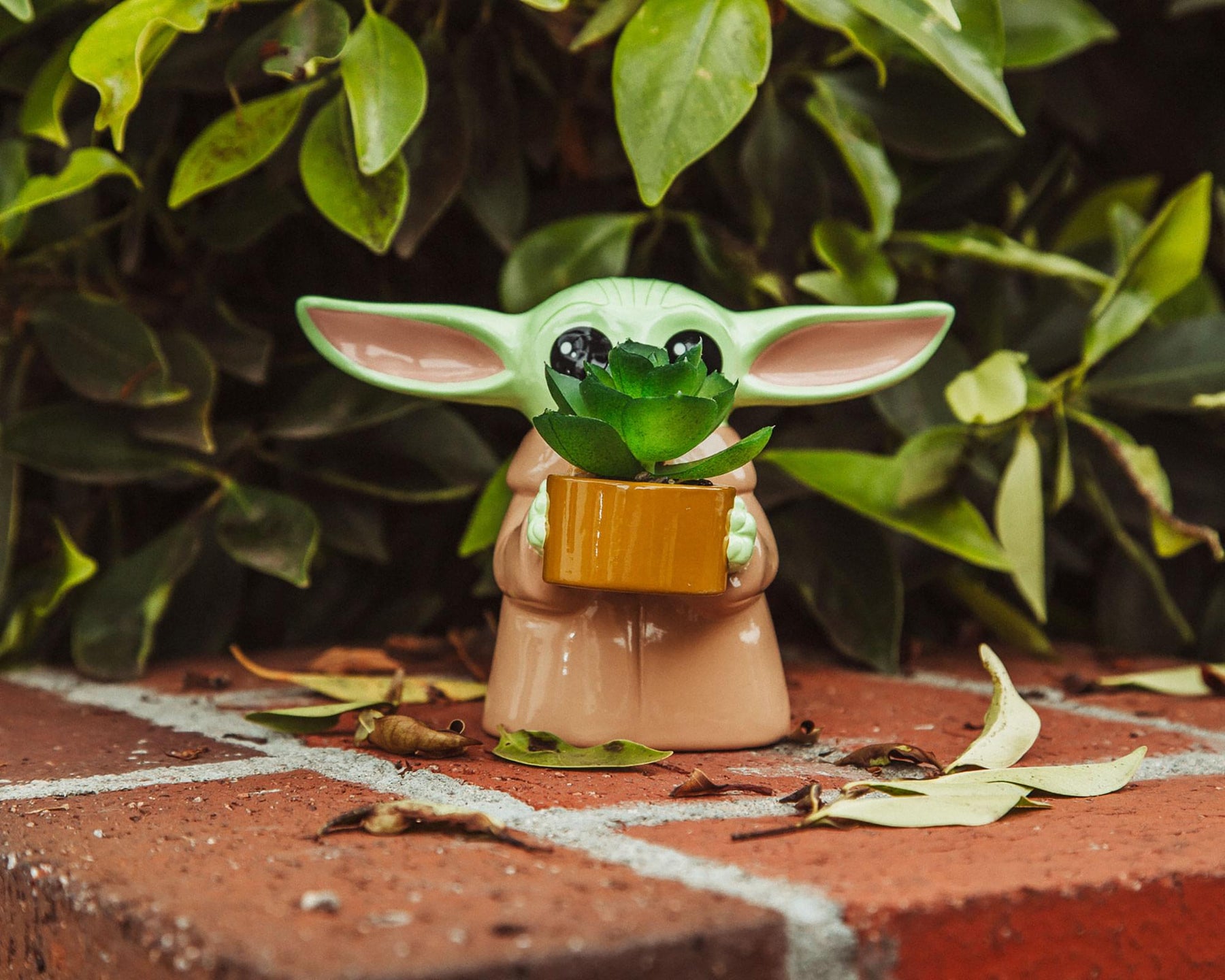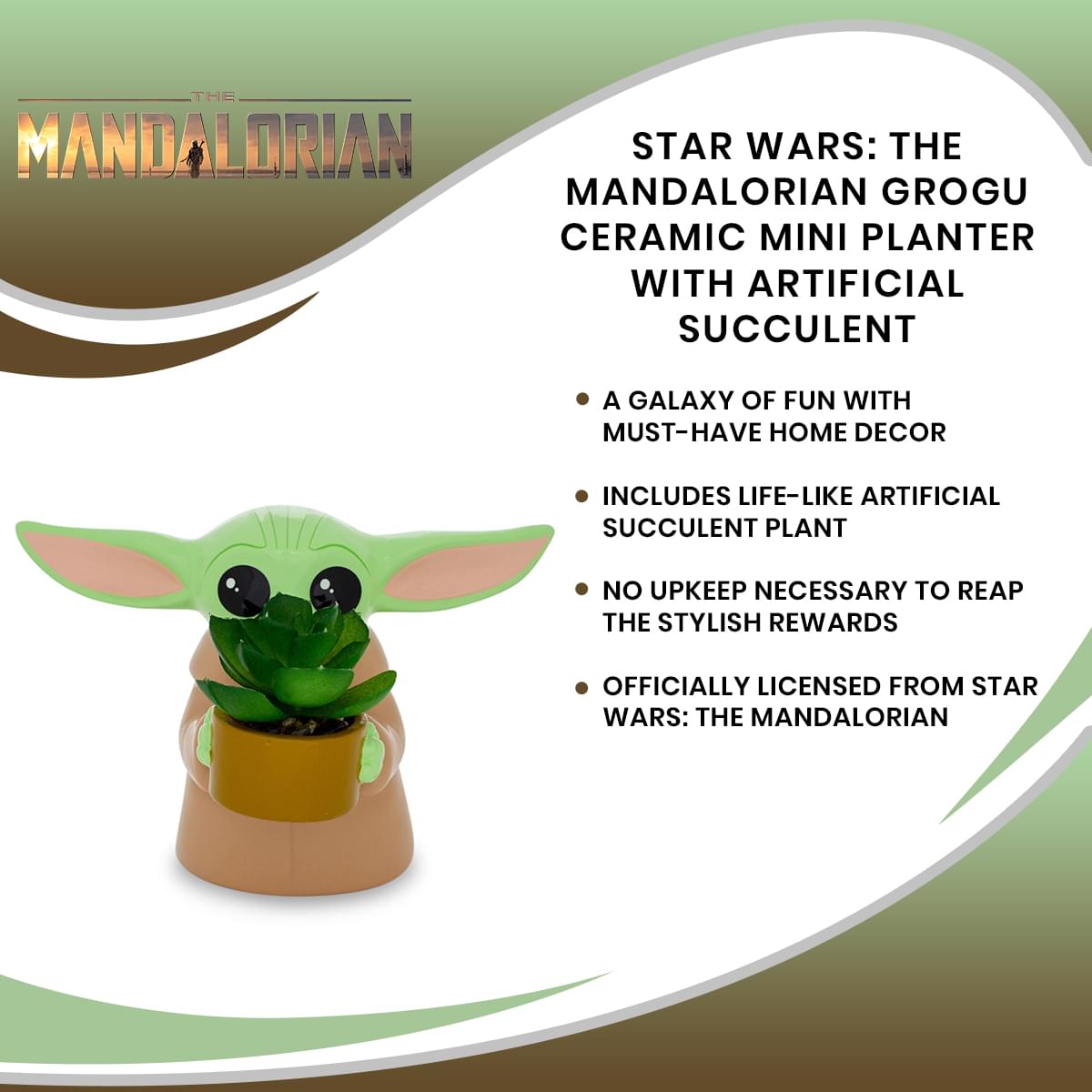 Star Wars: The Mandalorian Grogu Ceramic 4 Inch Mini Planter with Artificial Succulent
A GALAXY OF FUN: Grow your Star Wars collection with this exclusive indoor mini planter. This adorable home decor collectible will spruce things up around your living quarters with a little greenery.
WE WANT TO SEE THE BABY: A charming design inspired by the little Force user Grogu, aka The Child, from Star Wars: The Mandalorian. This decorative indoor planter comes complete with a faux succulent.
A GALACTIC MUST-HAVE: Perfect for display, this small ceramic planter measures approximately 4 inches. Comes with a life-like artificial plant, so there's no upkeep necessary to reap the stylish rewards.
EASY NO FUSS DECOR: This indoor planter with its artificial succulent is a great way to add a touch of freshness to your home, office, or starship. Perfect for creating a cozy little nook all your own.
ORIGINAL GIFTWARE: Skip the runaround with the Imperials and secure the asset with this officially licensed Star Wars Grogu Mini Planter. A delightful option for any Force user or Mandalorian's humble abode.
HOME ESSENTIALS FOR FANS ACROSS THE GALAXY
You've seen Grogu floating around in his hover pram, snacking on space cookies, and playing with Mando's gear knob. Now get ready to be charmed all over again.
The Child is introducing some greenery into your galaxy with this exclusive mini planter. The precious little Force user is featured holding a potted faux succulent, prepared to liven up your home with this precious cargo.
WHERE STAR WARS FANDOM MEETS DECORATIVE HOME DECOR
You've already got enough on your hands taking care of The Child. The faux plant doesn't require tending, making it easy to keep your living quarters looking evergreen without the hassle of everyday upkeep. Bring a fresh look to your galaxy with this officially licensed collectible from Star Wars: The Mandalorian.