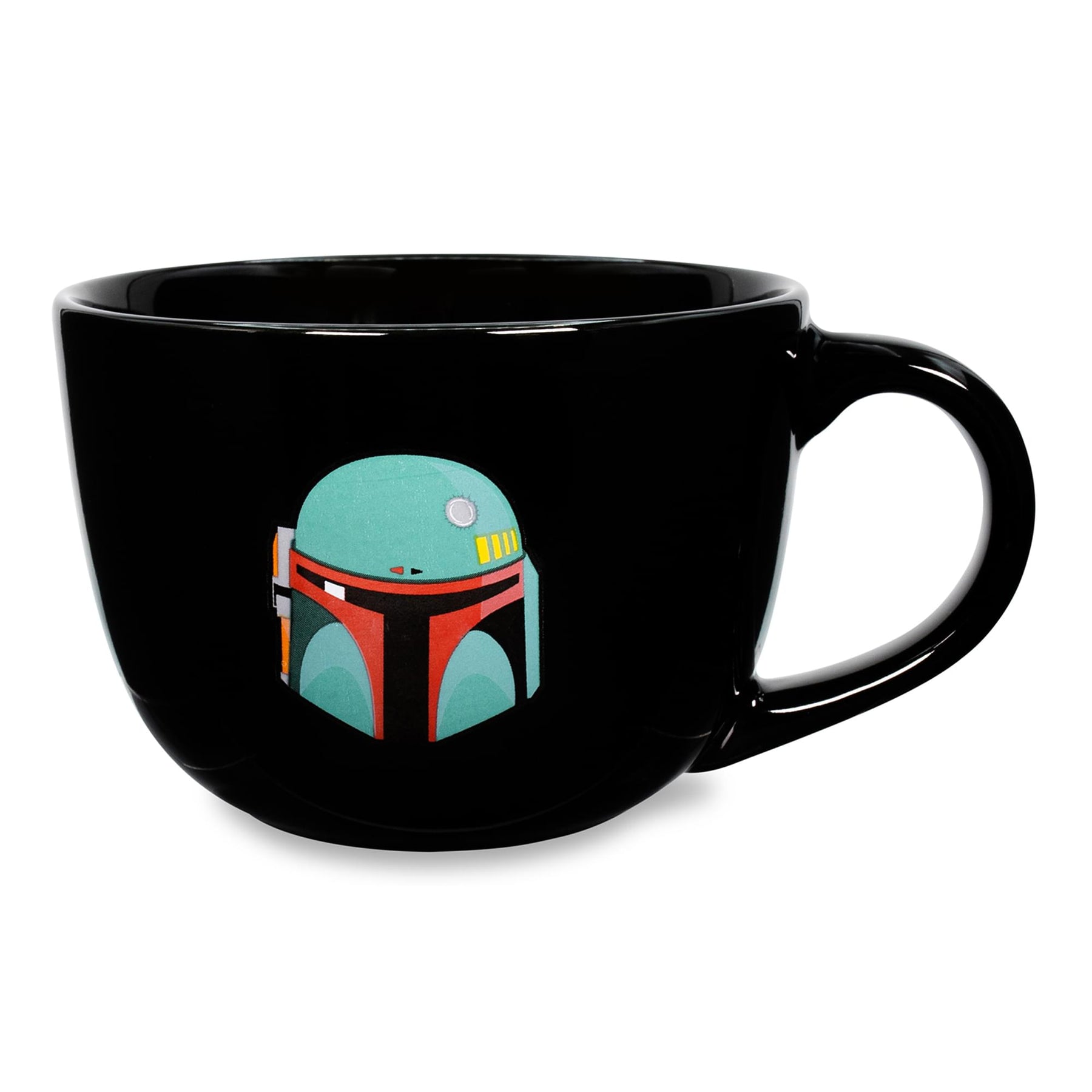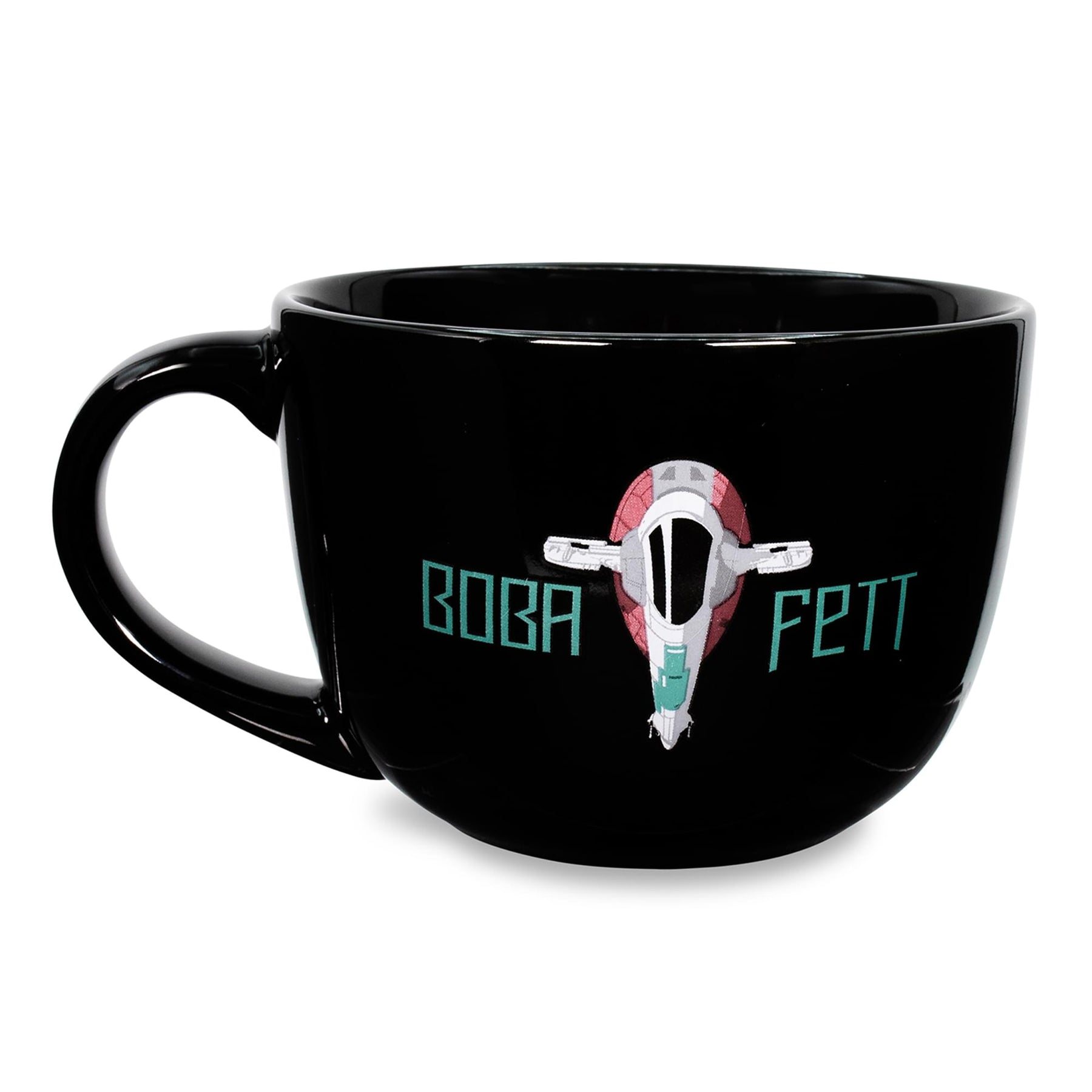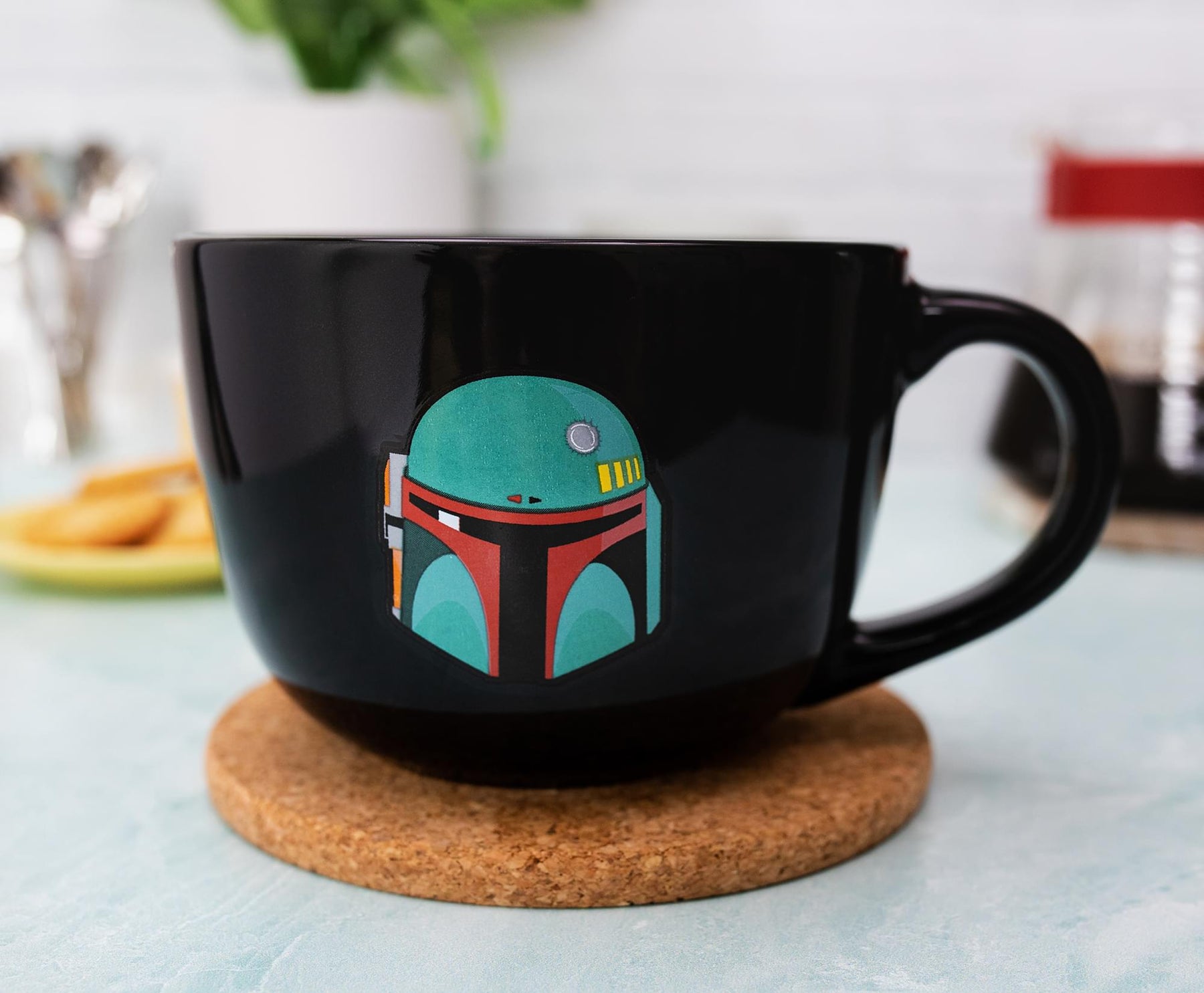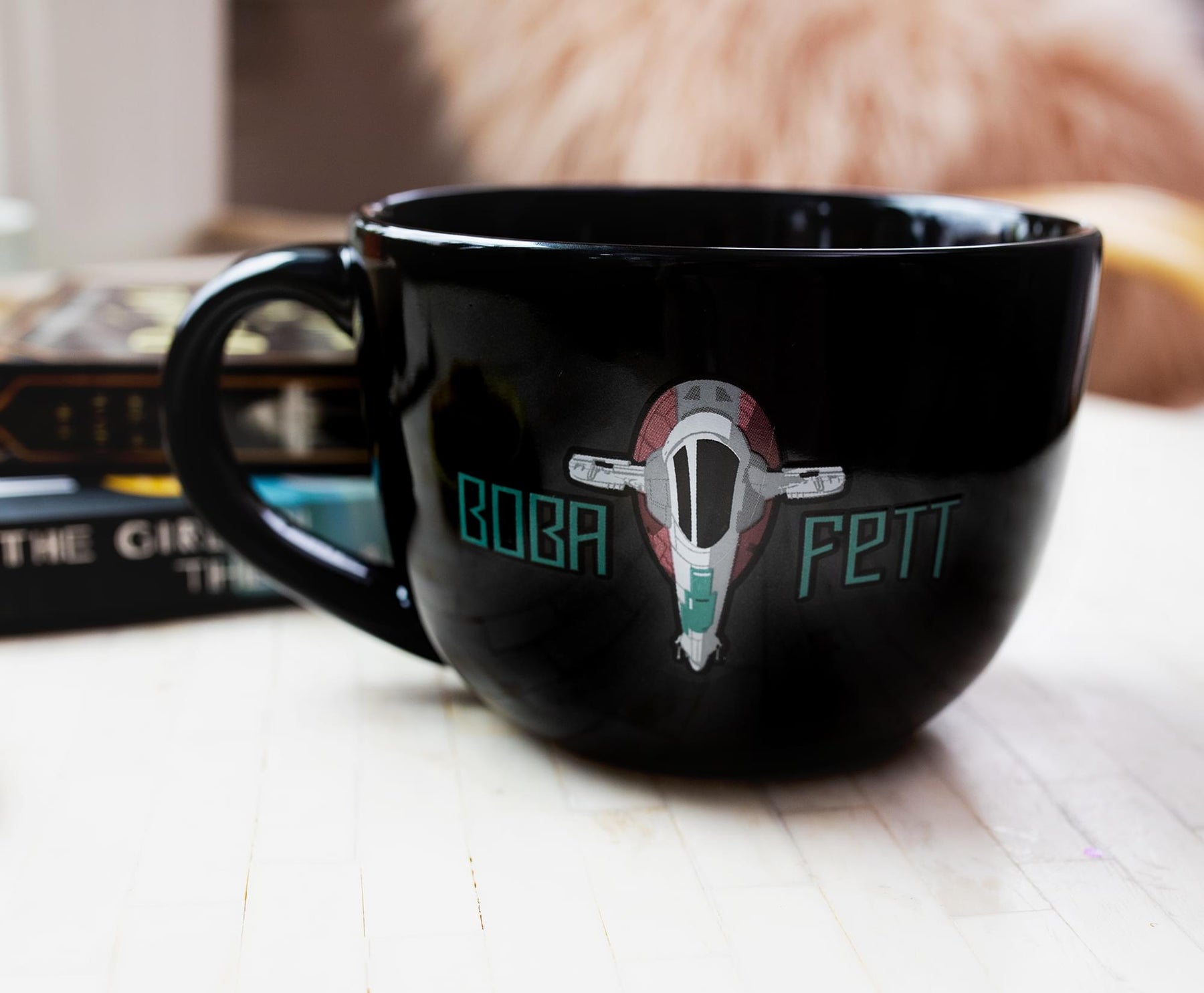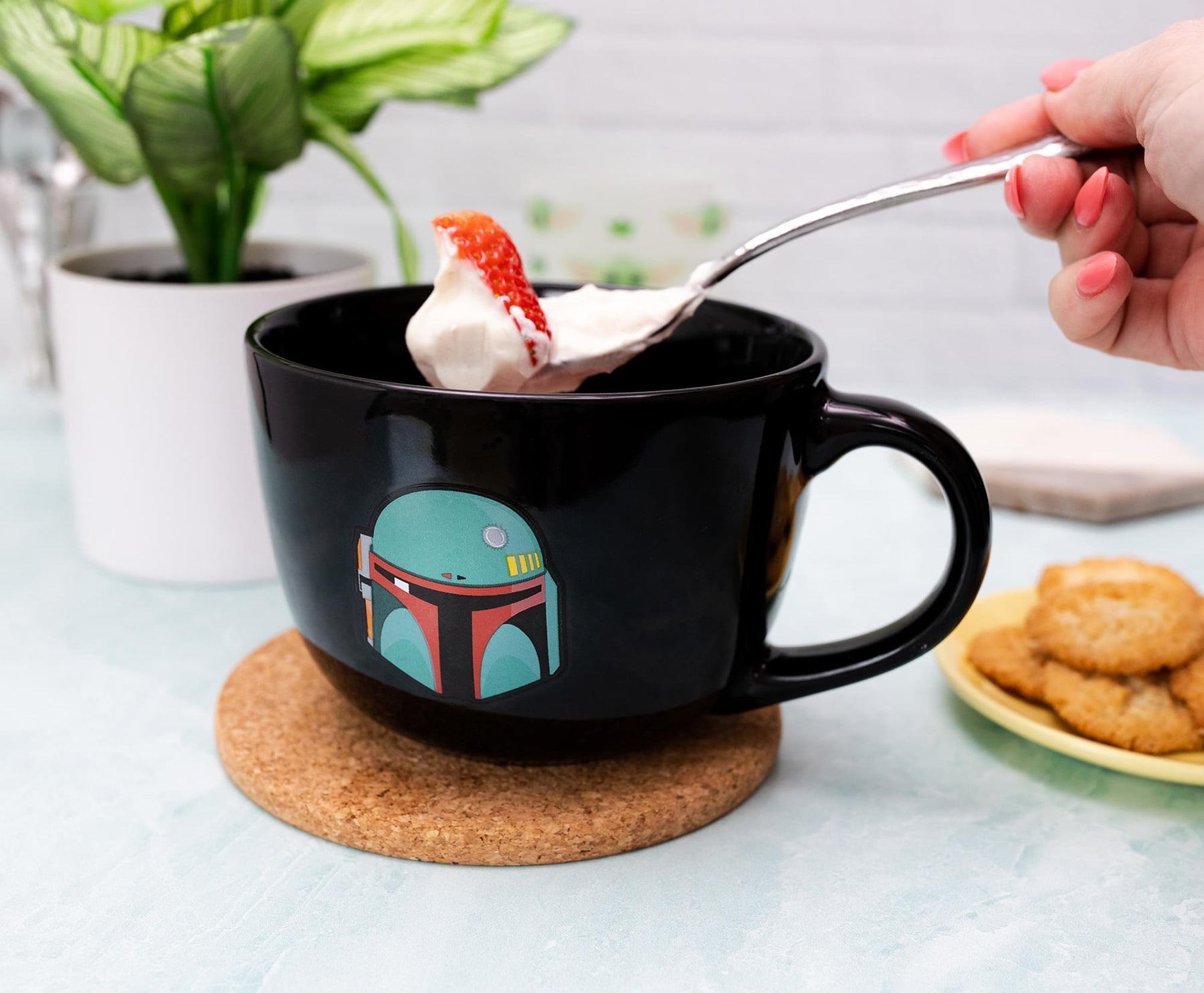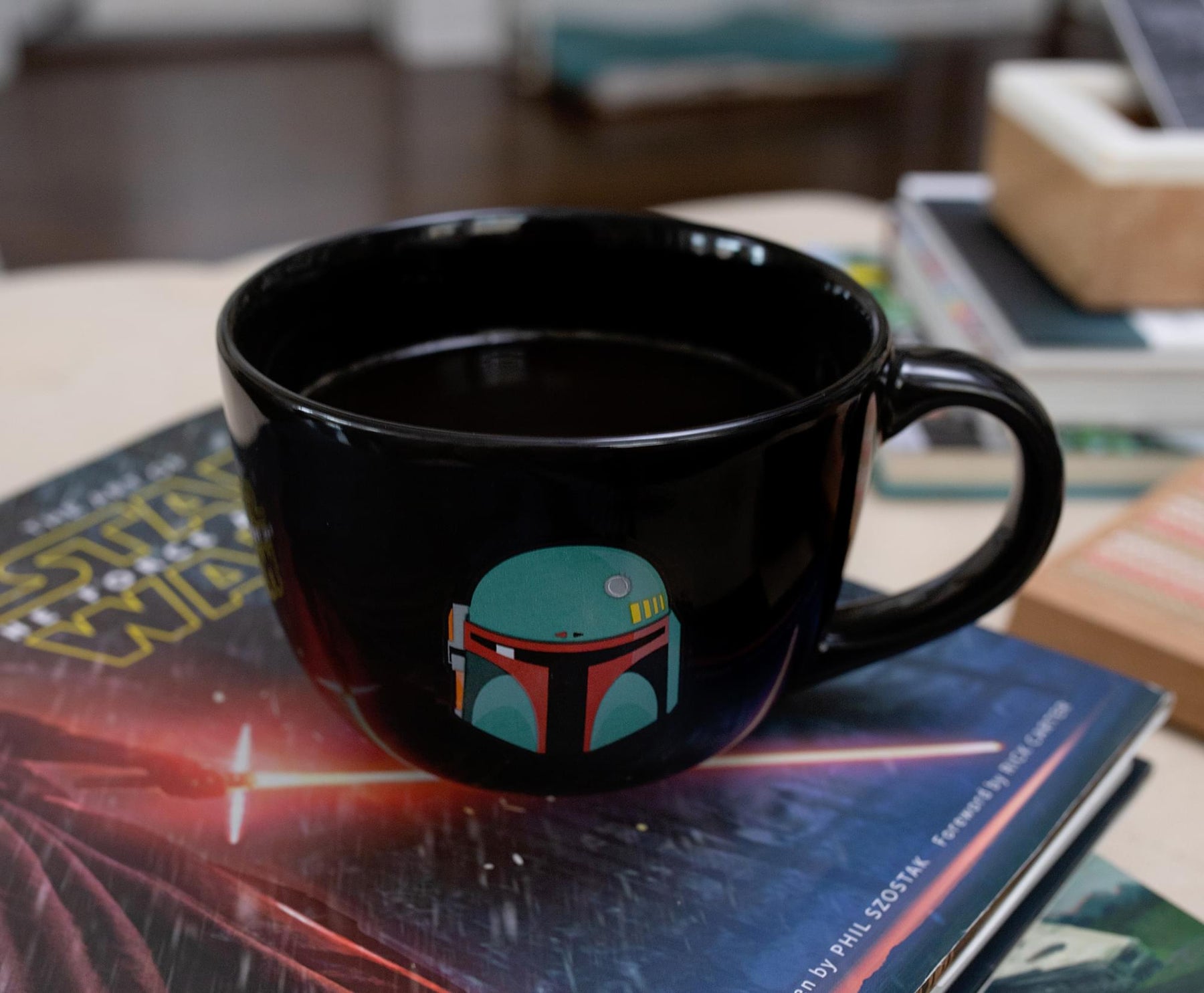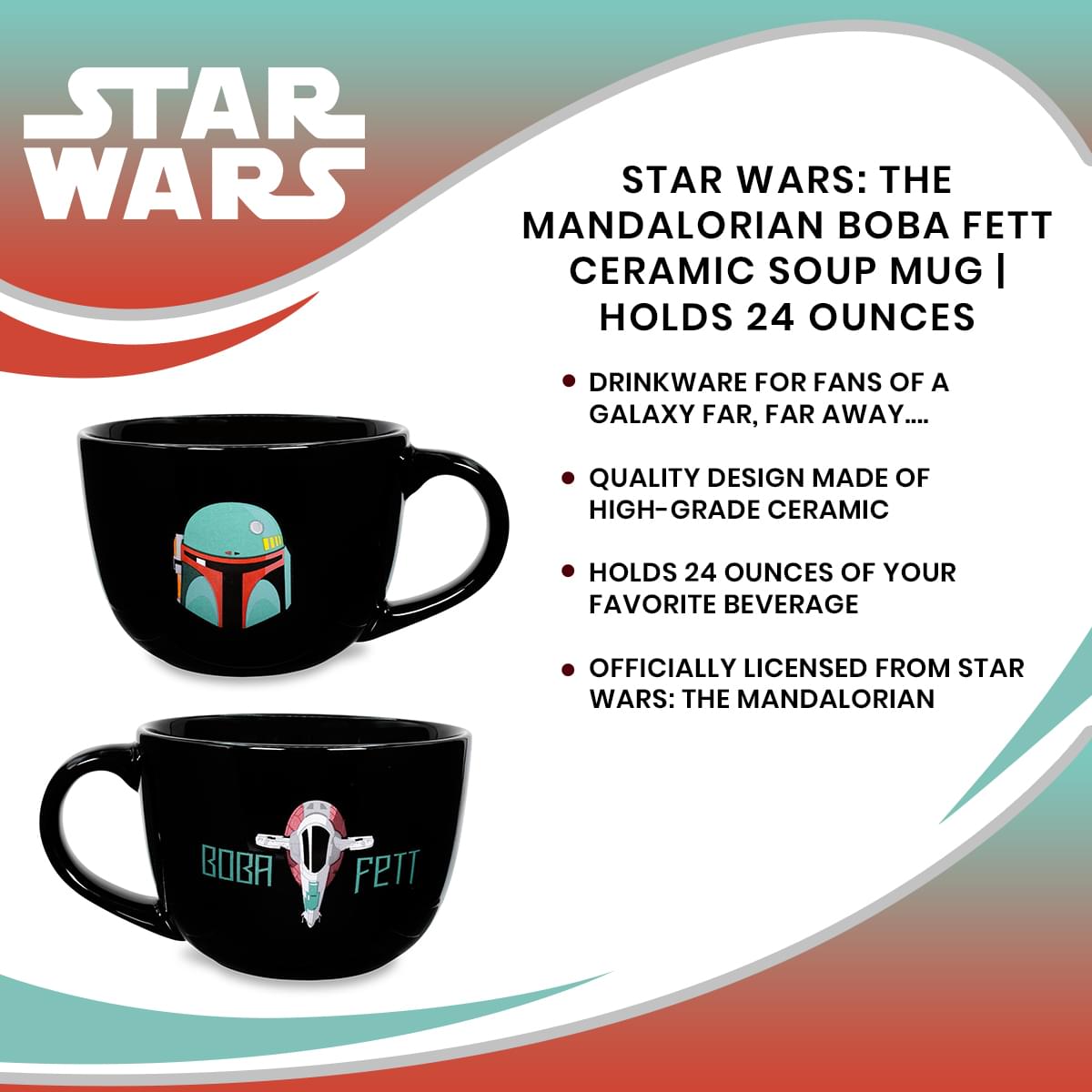 Star Wars: The Mandalorian Boba Fett Ceramic Soup Mug | Holds 24 Ounces
AS YOU WISH: When navigating the galaxy's gritty underworld, you're going to want to gear up. Boba Fett has arrived in this exclusive soup mug inspired by his appearance in Star Wars: The Mandalorian.
A BOUNTY WORTH COLLECTING: The notorious outlaw Boba Fett has never been more fearsome than on this soup mug. The bounty hunter's iconic Mandalorian helmet is featured against a pitch black backdrop.
HONORS THE LEGACY: Made of high-grade ceramic, this BPA-free coffee mug is perfect for every galactic adventure. Easy to clean and maintain, it is suitable for both microwave and top-rack dishwasher.
GENEROUS SIZE: This large bowl holds up to 24 ounces of your favorite foods and beverages. Pack up on snacks, maybe enjoy some dessert, or quench your thirst with a cup of Tatooine's black melon.
OFFICIAL STAR WARS COLLECTIBLE: On the hunt for your next bounty? Track down this officially licensed soup mug from Star Wars: The Mandalorian. You can make your mark in the galaxy just like Boba Fett.
DRINKWARE FOR FANS ACROSS THE GALAXY
Galactic outlaw Boba Fett lives up to his reputation in this exclusive soup mug. The legendary bounty hunter's signature helmet is rendered in a stylized design, appearing on the front against a bold, minimalist backdrop. Pays homage to the legacy of the mighty Boba Fett, with the graphic captured in stunning detail right down to the familiar dent in his helmet.
HUNT DOWN YOUR NEXT BOUNTY
Are you a person of few words before your morning coffee? Track down a fresh batch, then enjoy a warm brew that will give you an even bigger boost than your jetpack. If your stomach is a bottomless Sarlacc Pit, indulge in a tasty selection of your favorite dishes. A bowl and a mug all in one, the large handle and wide-mouth opening mean it can be used as a coffee mug, ramen bowl, ice cream bowl, and pretty much whatever else you're in the mood for having all the way from Kamino to Tatooine.
Join the ranks of the underworld's elite with this officially licensed collectible from Star Wars: The Mandalorian.
CARE INSTRUCTIONS
Easy care
Top-rack dishwasher safe
Microwave safe