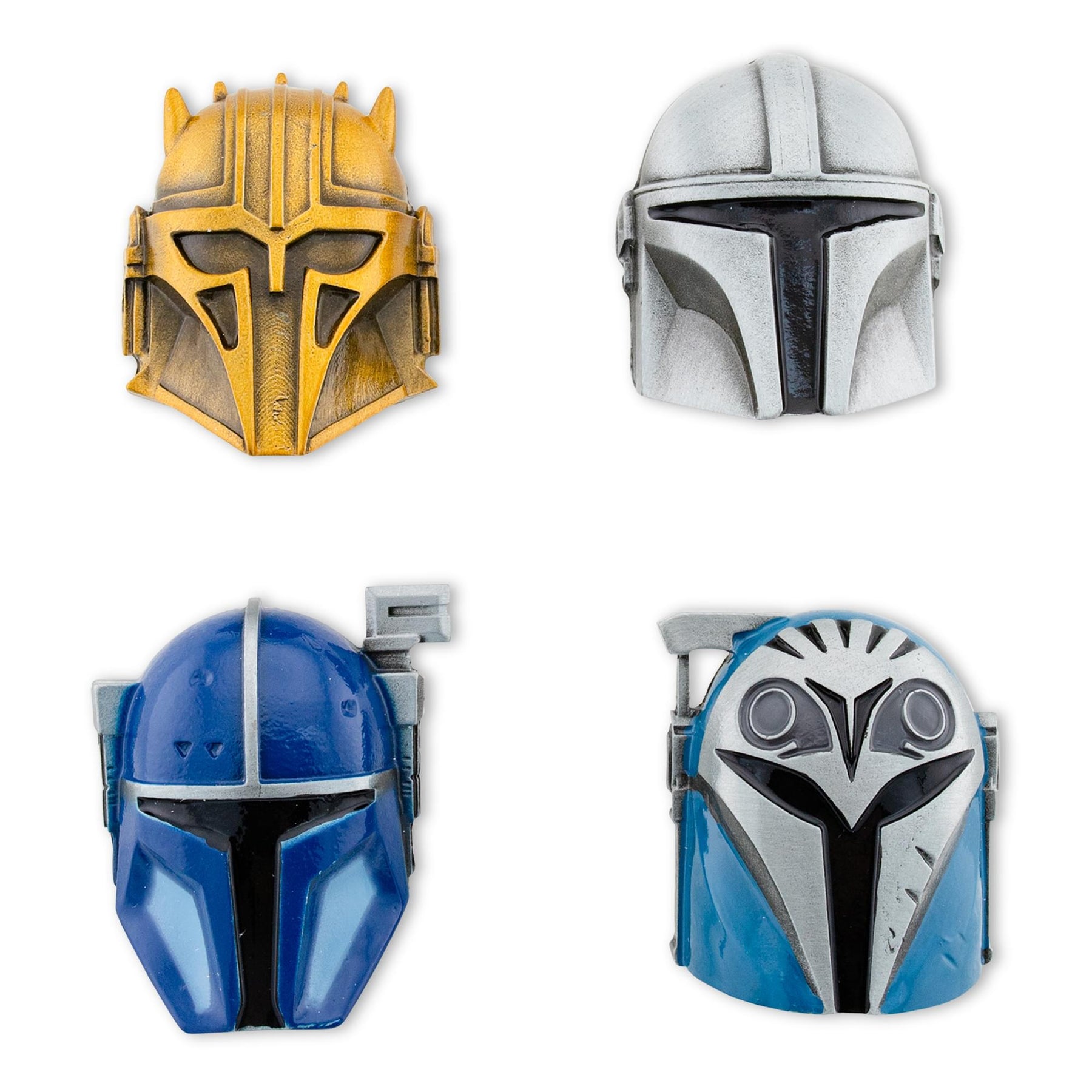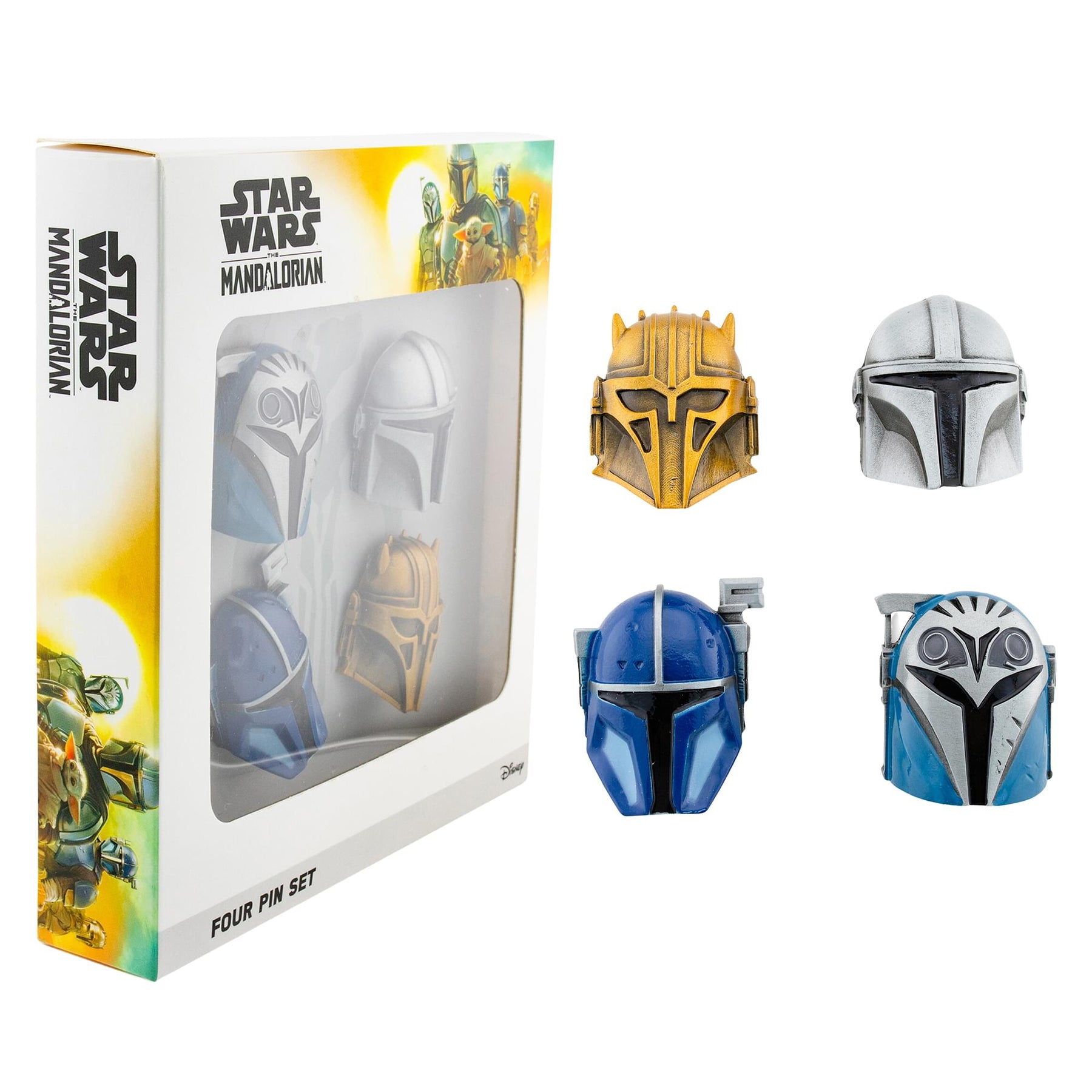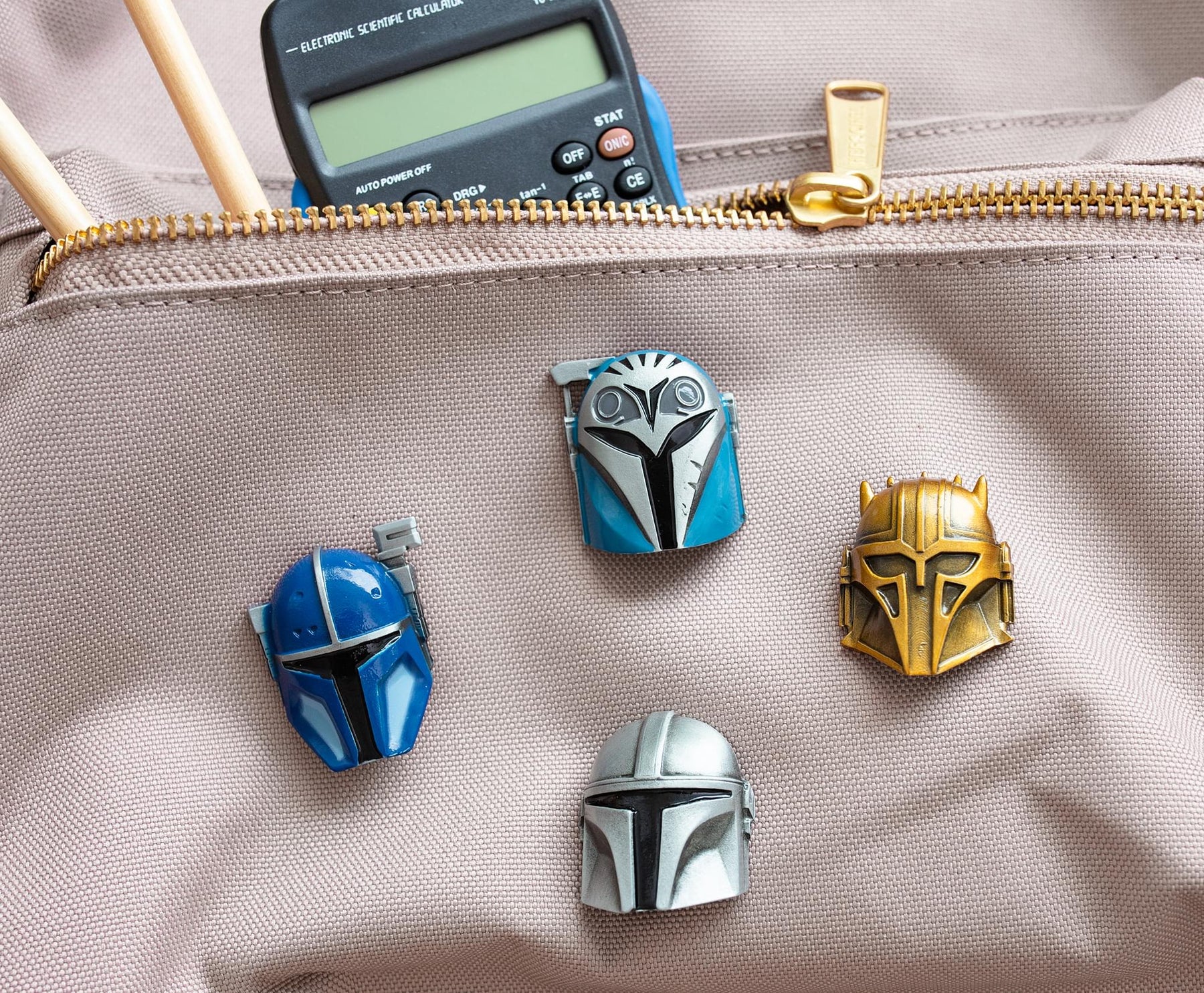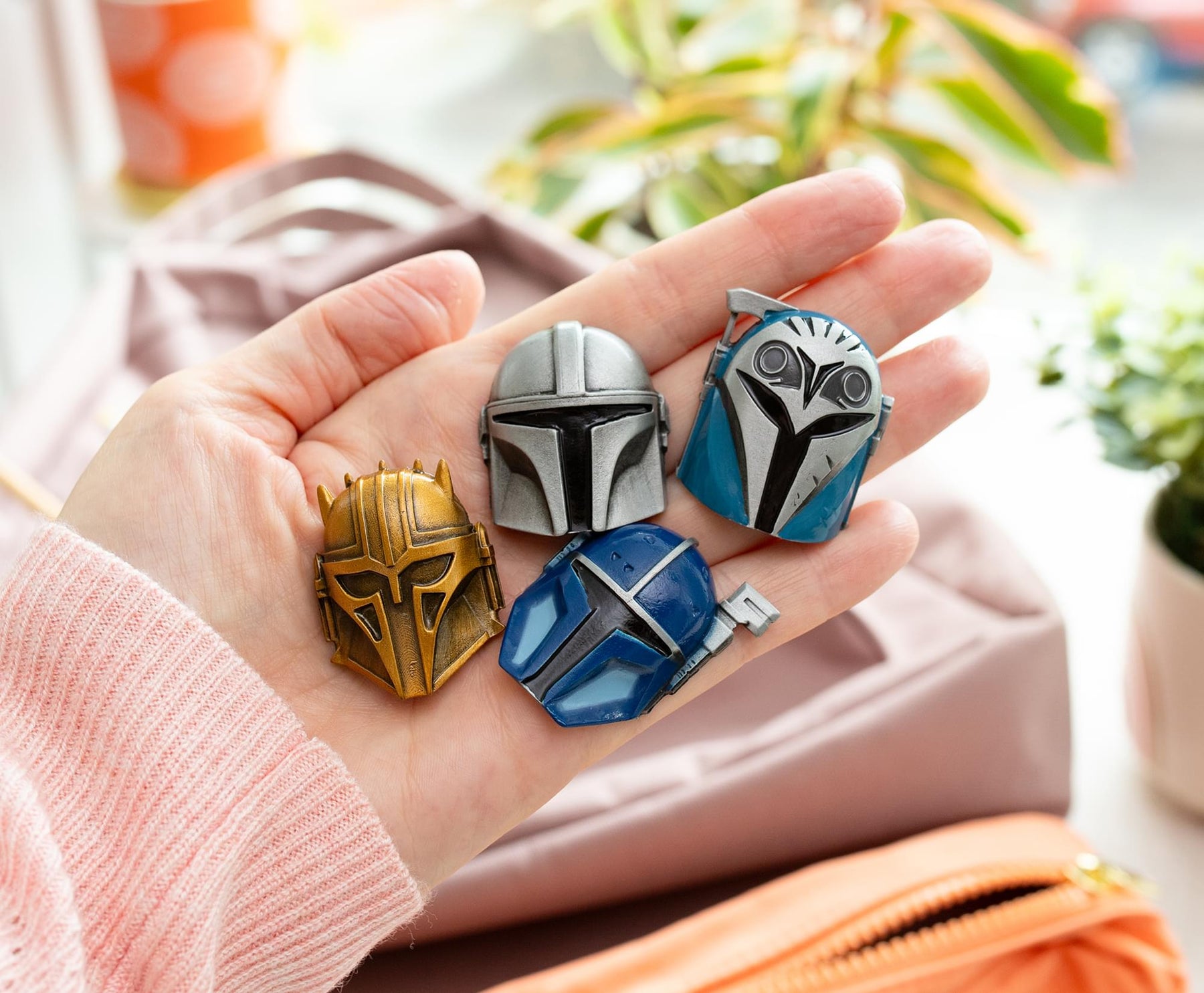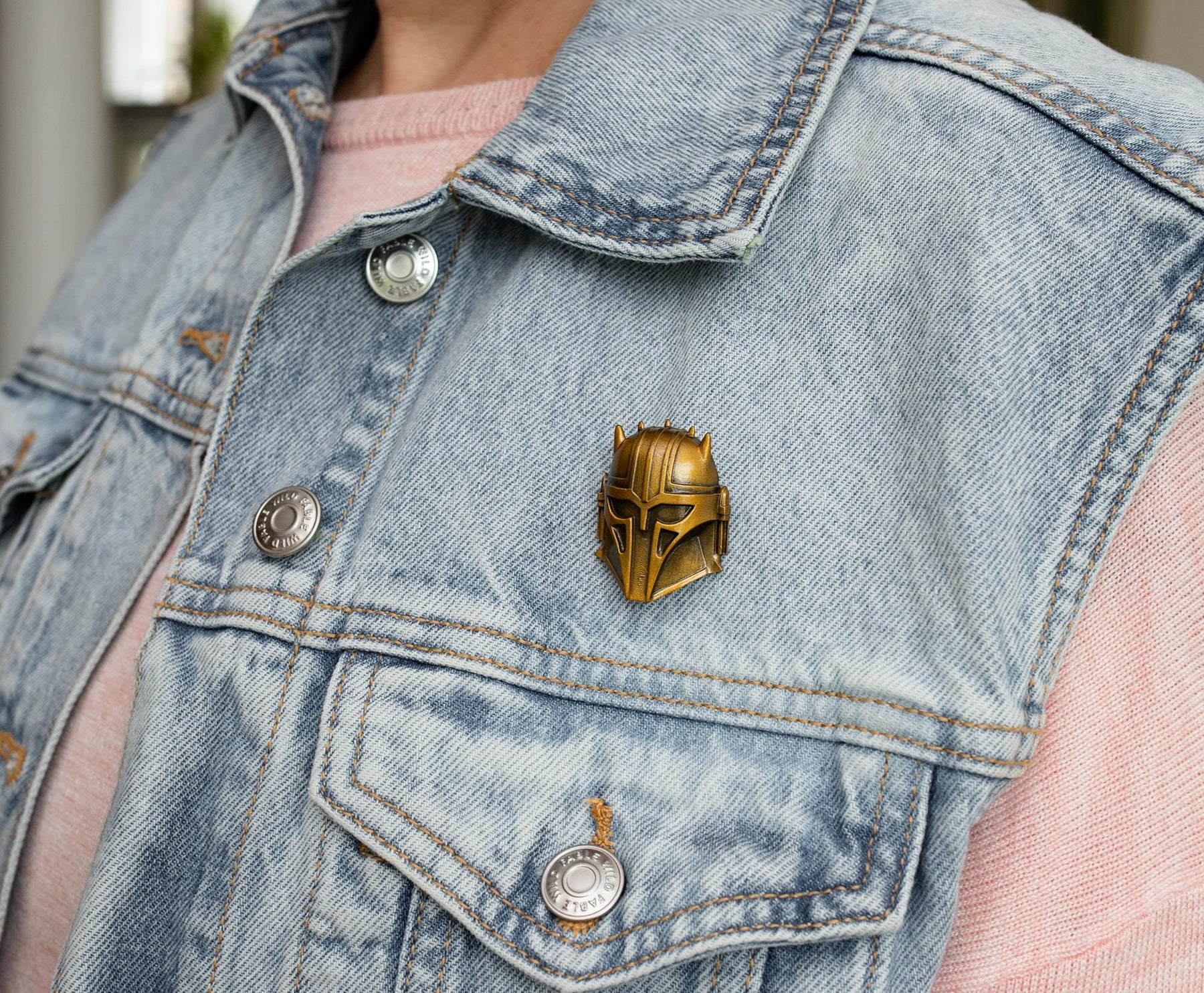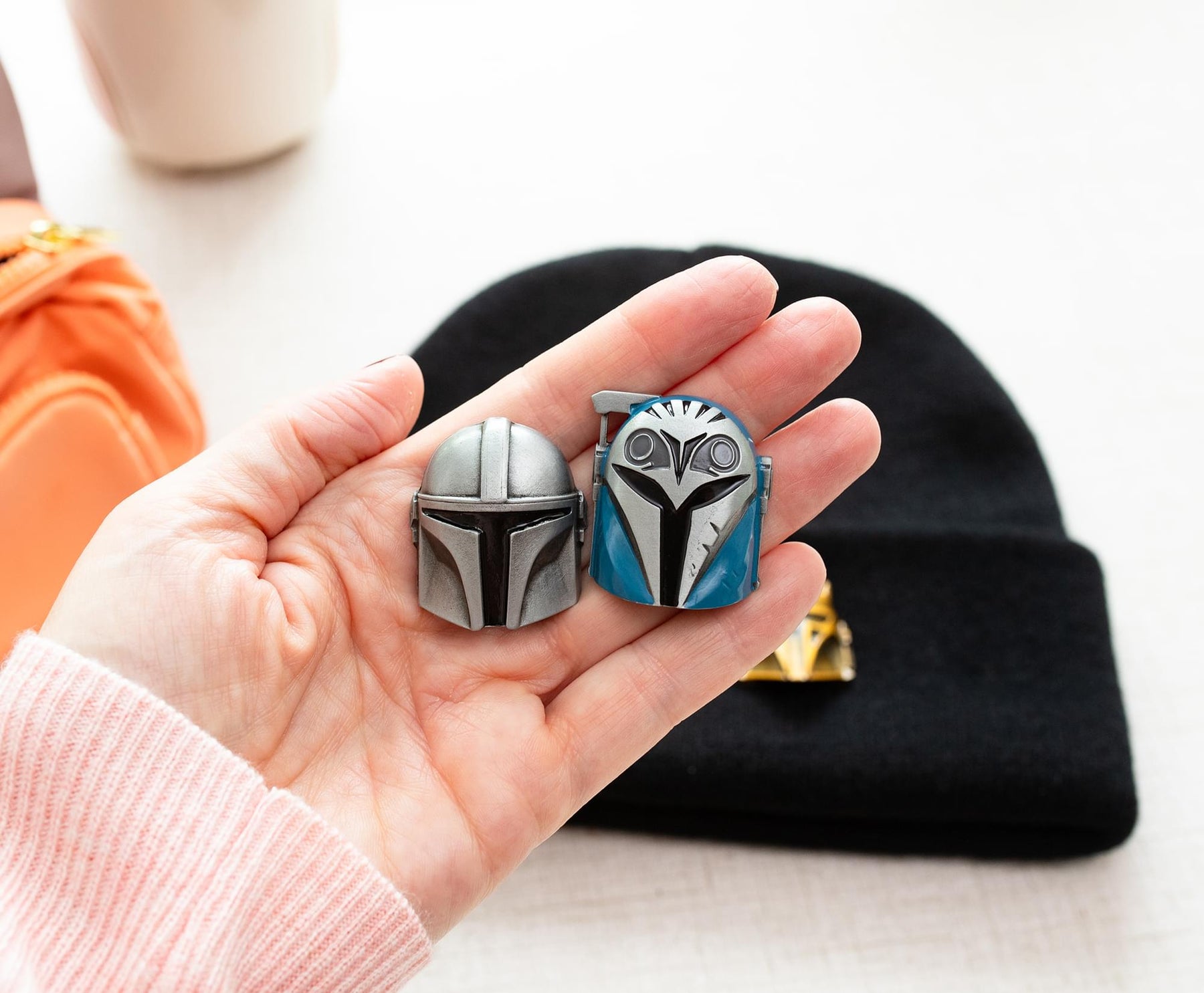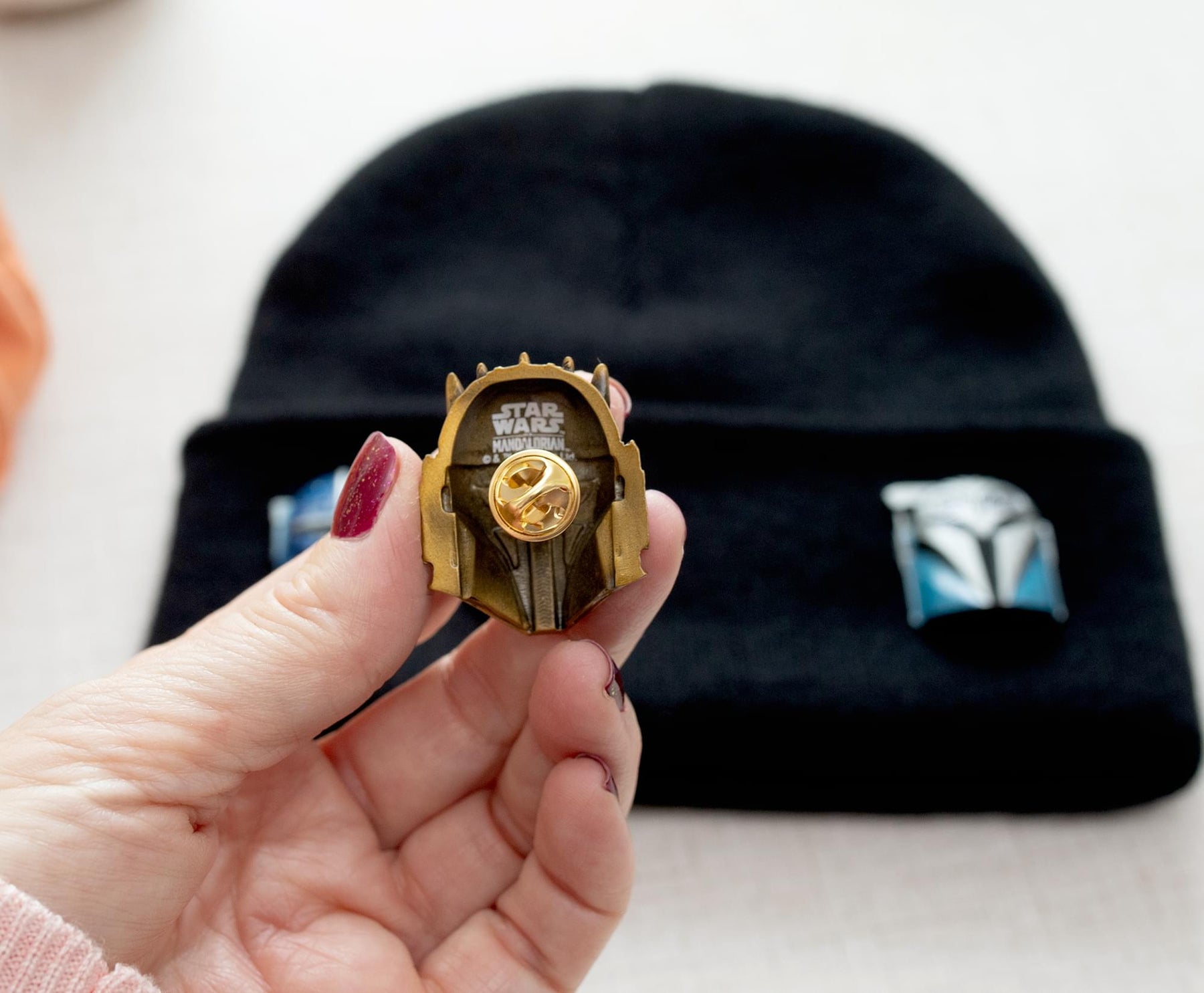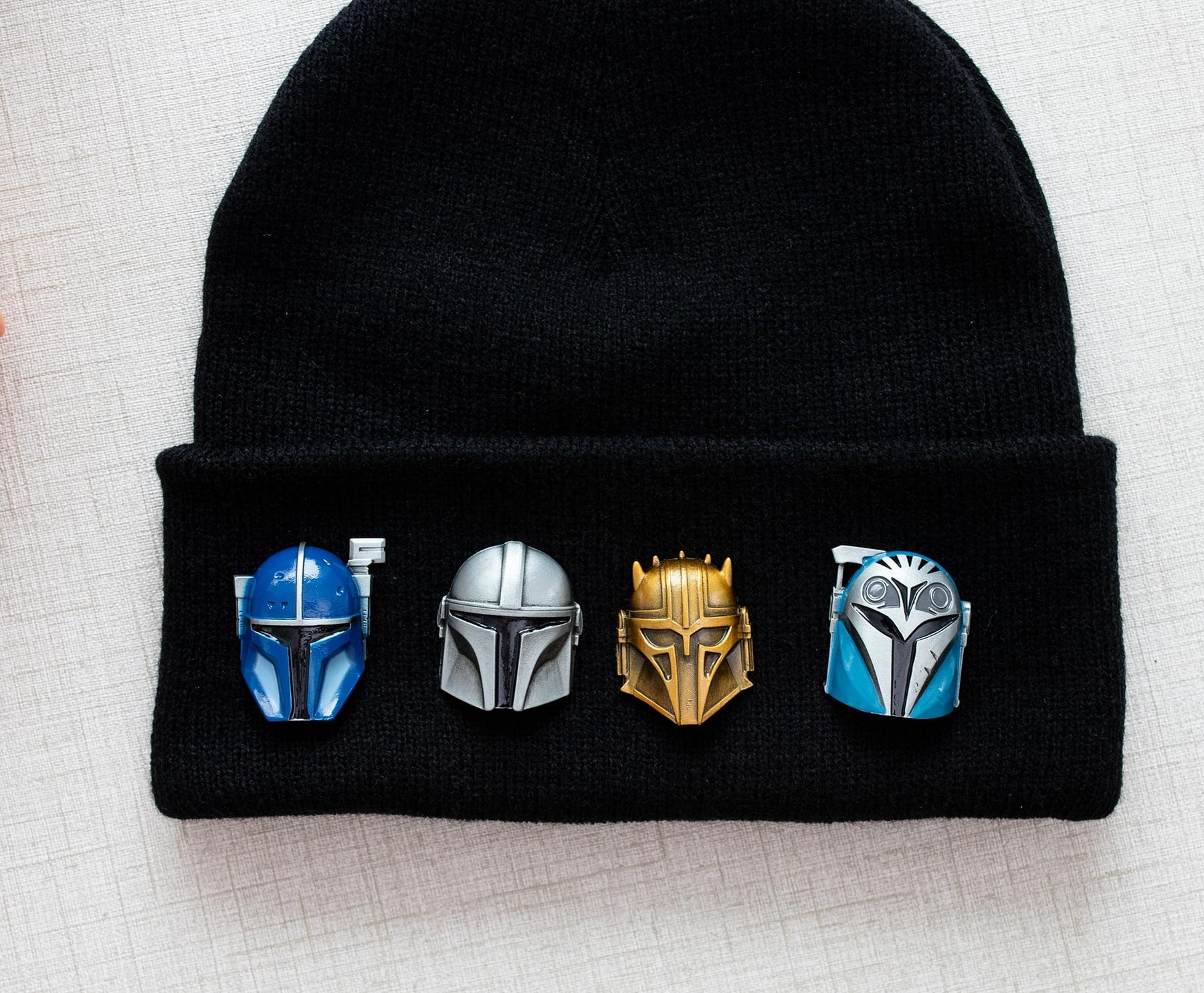 Star Wars: The Mandalorian 4-Piece 3D Metal Helmet Pin Set | Toynk Exclusive
A THRILLING JOURNEY AWAITS: Leave your mark on the galaxy with this exclusive collector's pin set featuring fan-favorite characters from Star Wars: The Mandalorian. Your adventure is just beginning as you gear up with this formidable crew.
THE GALAXY'S BEST WARRIORS: Inspired by their iconic onscreen appearances, each metal helmet is meticulously fashioned after a legendary Mandalorian warrior. Expand your clan with Mando, Bo-Katan, the Armorer, and Paz Vizsla.
THE FINEST BESKAR SUBSTITUTE: This epic pin set includes four different character designs. Each lapel pin features a detailed 3D sculpt made from high-grade metal. Secure backings allow for easy attachment and accessorizing.
ARMOR UP, MANDALORIAN STYLE: Take your collection out of hiding and to the farthest reaches of the galaxy with these metal pins. This impressive set comes neatly presented on a branded cardboard backer for displaying.
OFFICIAL STAR WARS COLLECTIBLE: Your next quest will be one to remember with this officially licensed pin set inspired by the adventures of Star Wars: The Mandalorian. Prove you have what it takes to be part of this fierce clan.
EMBRACE THE MANDALORIAN CREED
Show your allegiance to the way of the Mandalore with this exclusive collector's pin set from Star Wars: The Mandalorian. A galactic tribute to the iconic helmets worn by revered characters in the Star Wars galaxy, including Mando, Bo-Katan Kryze, the Armorer, and Paz Vizsla.
Forged with the same determination as Mandalorian beskar, each pin is constructed from heavy-duty 3D metal to ensure a durable and long-lasting design that can withstand the rigors of any galaxy. The intricate detailing captures the essence of the helmets worn by these legendary figures, reflecting their distinctive personas.
EXPLORE THE OUTER RIM IN STYLE
Unleash the potential of these metal pins in various ways. Proudly pin them to your backpack, jacket, hat, or even display them on your favorite lanyard. These mini helmet replicas can serve as a constant reminder of the resilience, honor, and unity of the Mandalorian culture as you go about your daily adventures in a faraway galaxy.
Embody the resilience of the Mandalorian spirit with this officially licensed collector's pin set inspired by the intergalactic adventures of Star Wars: The Mandalorian.