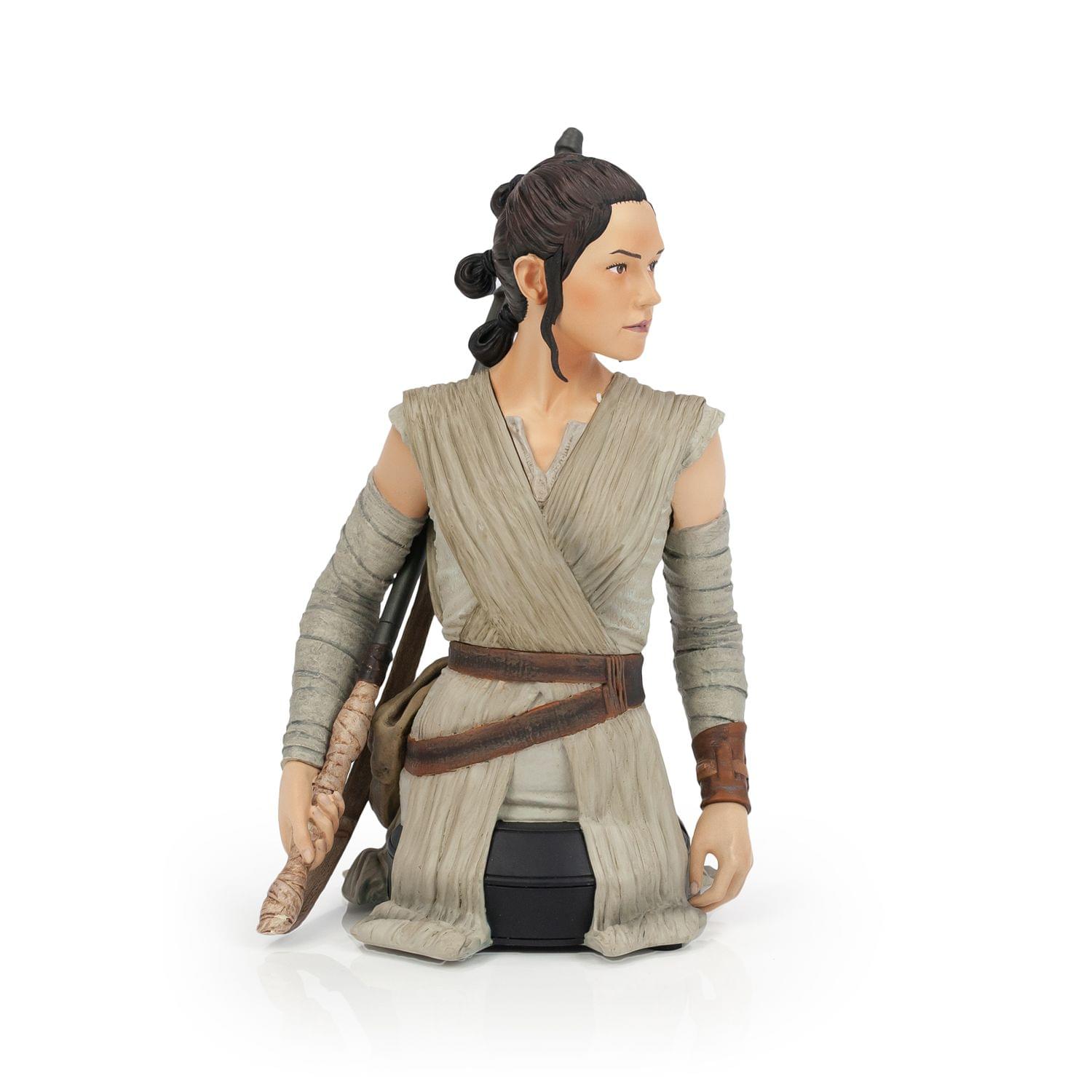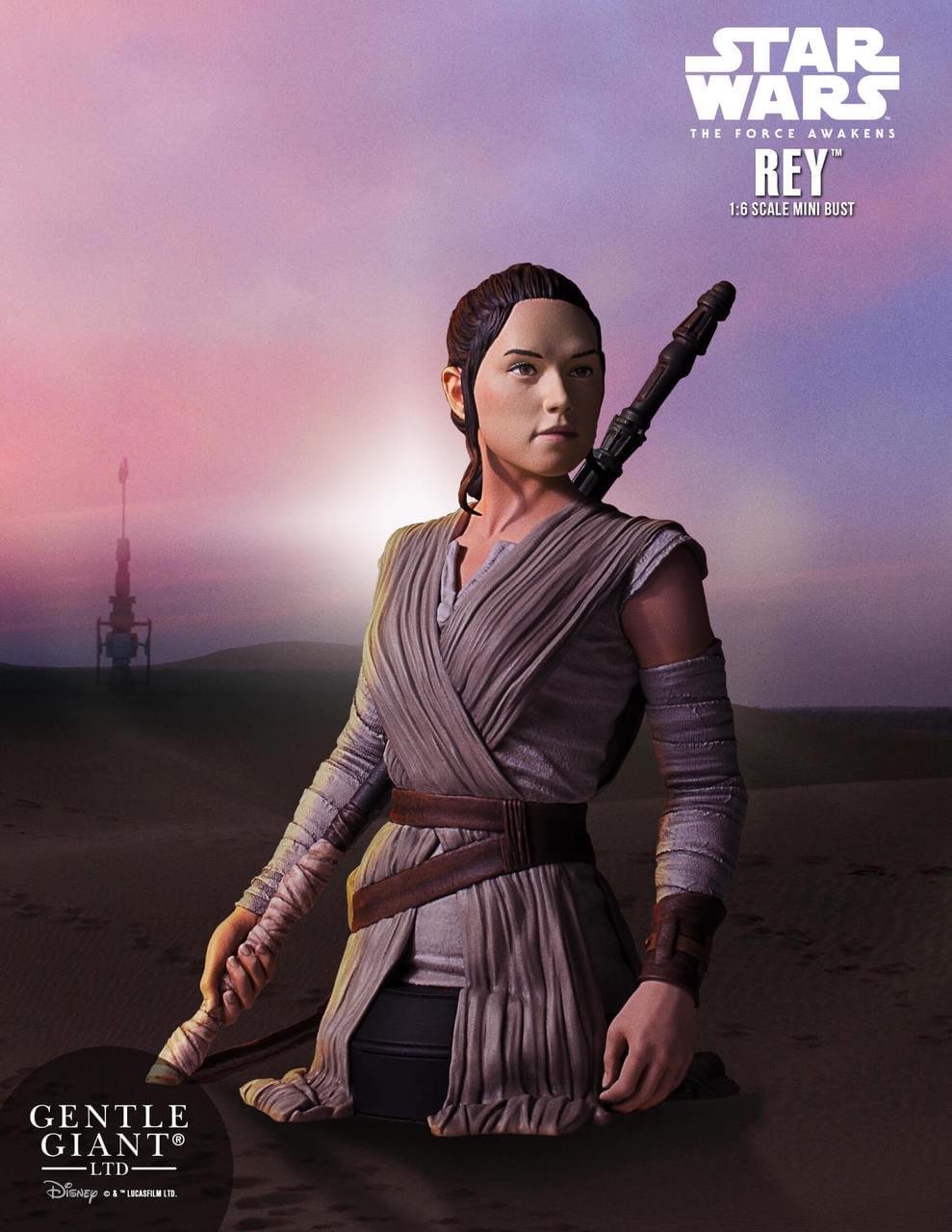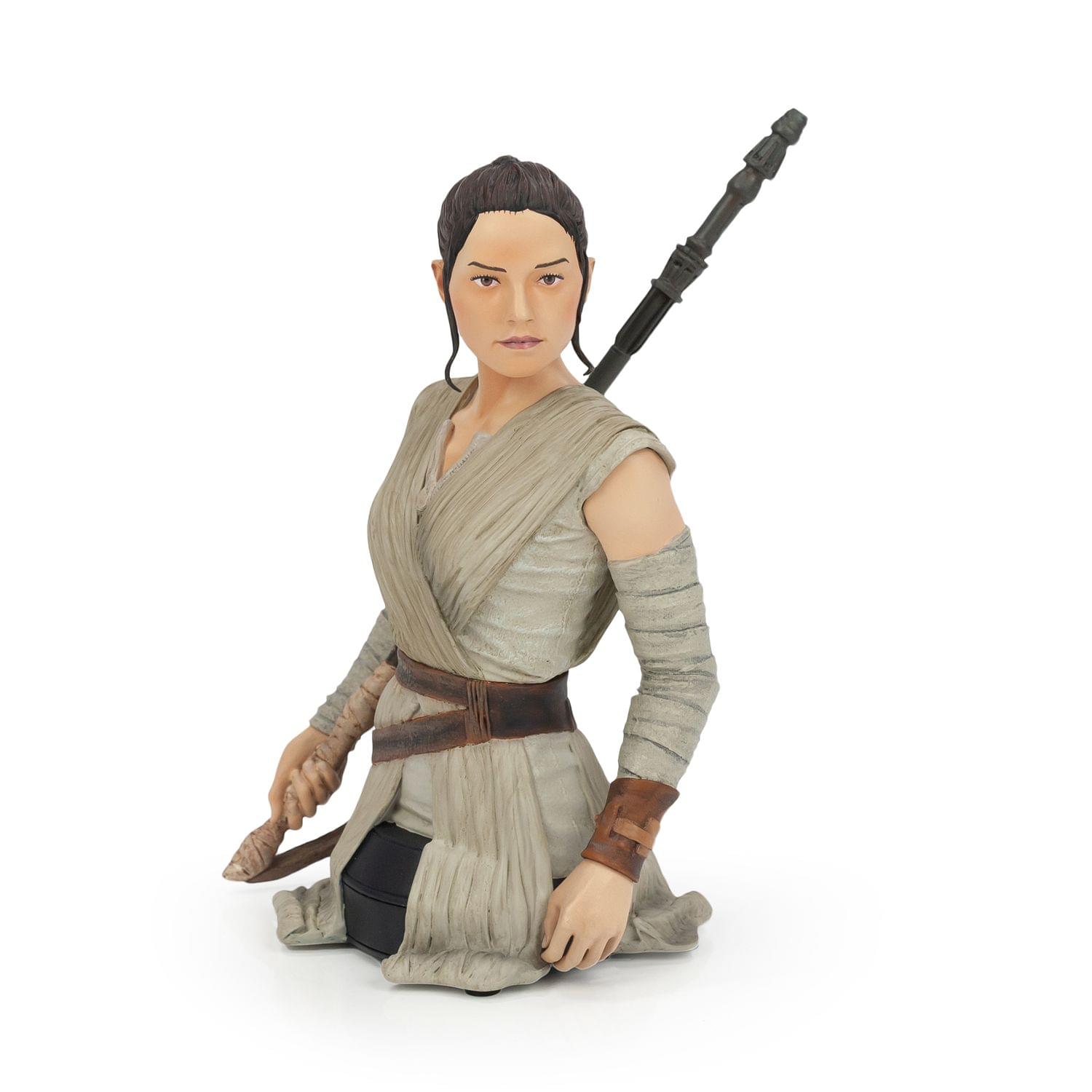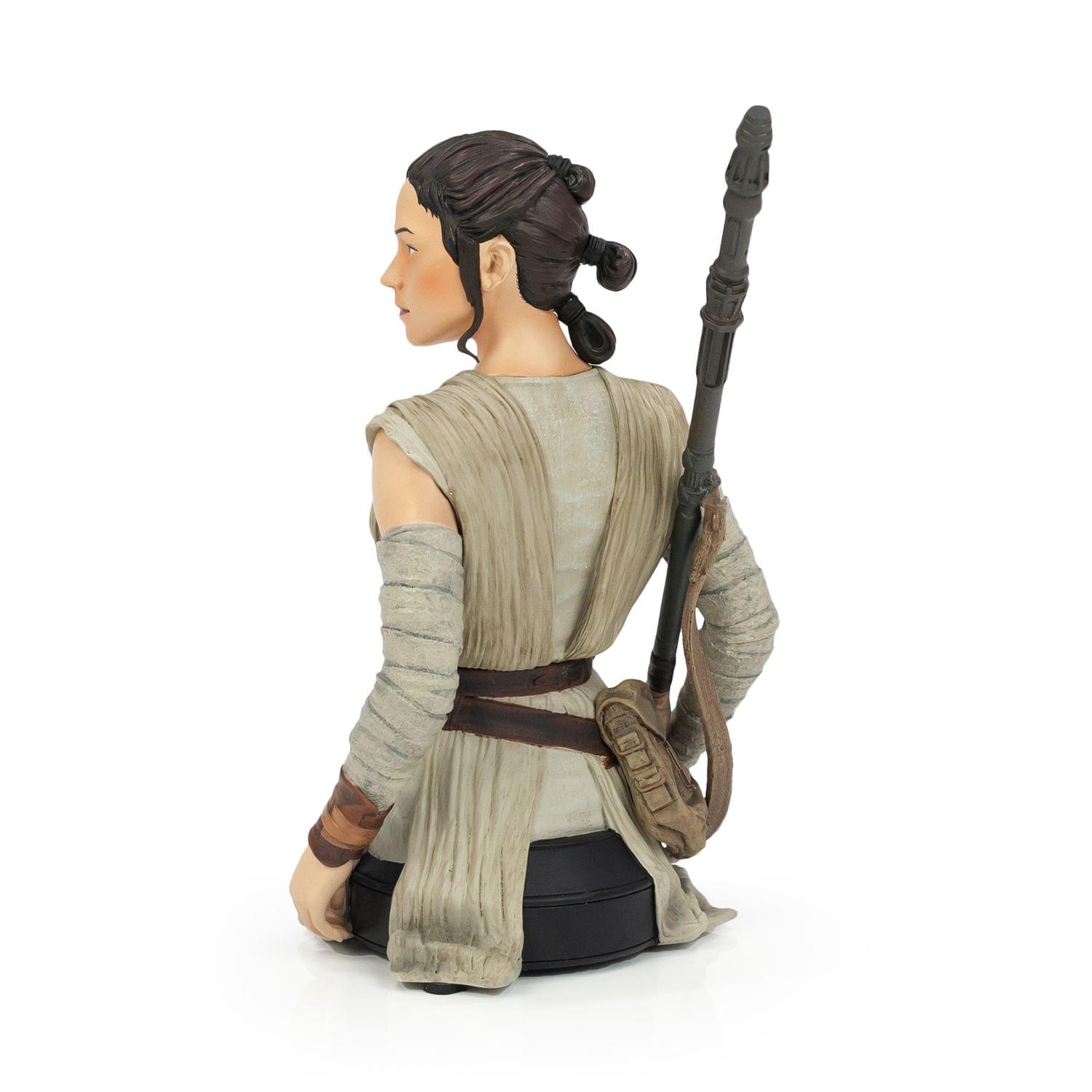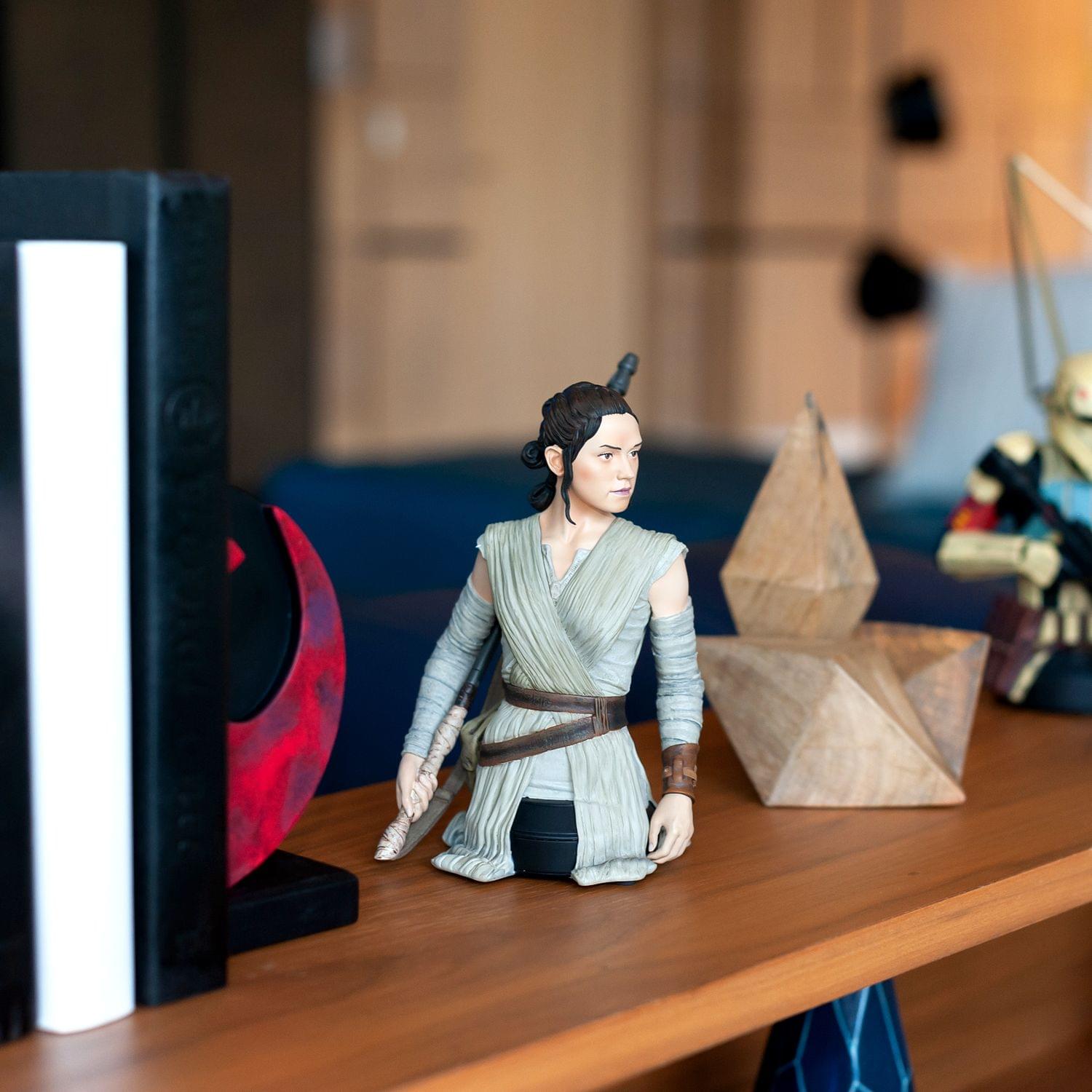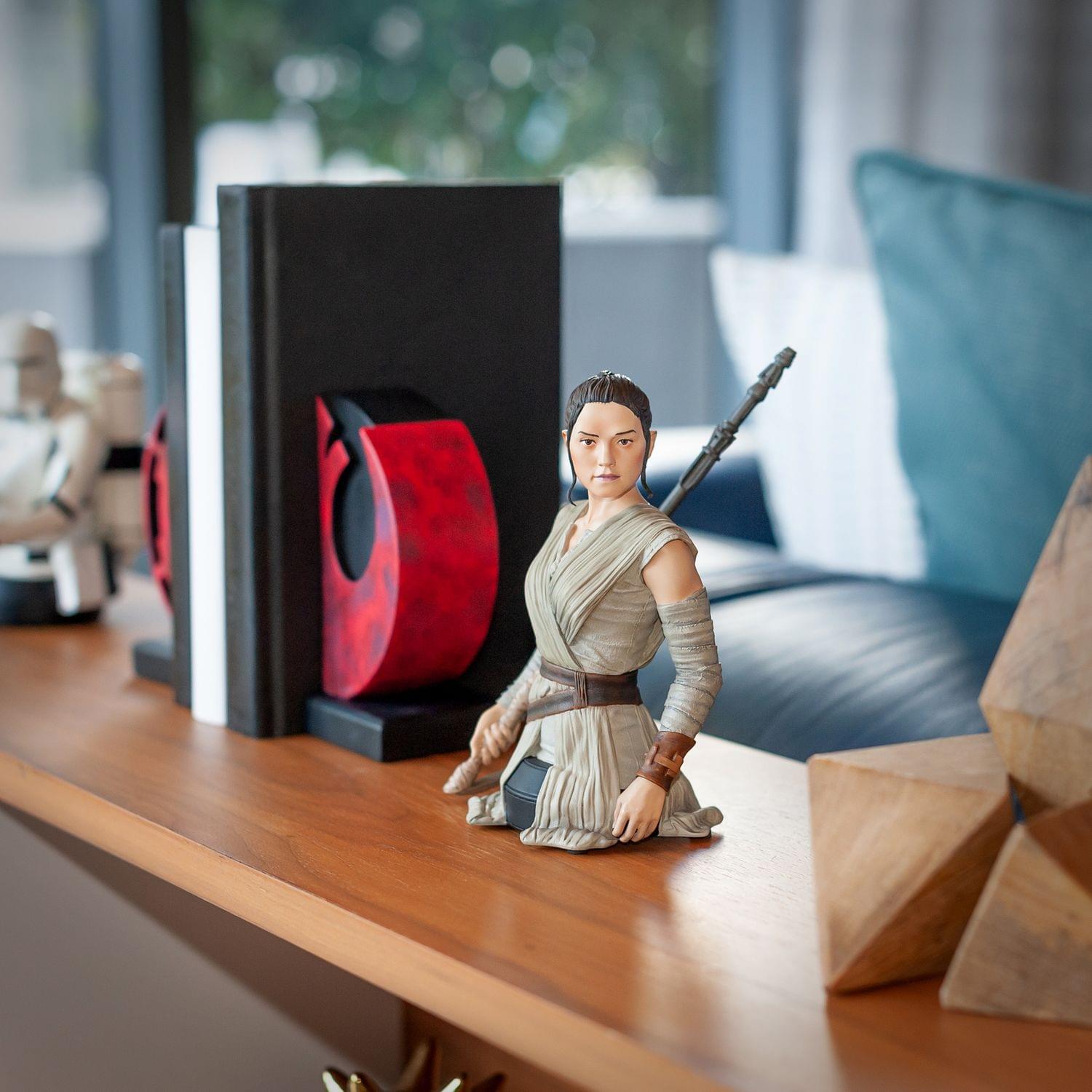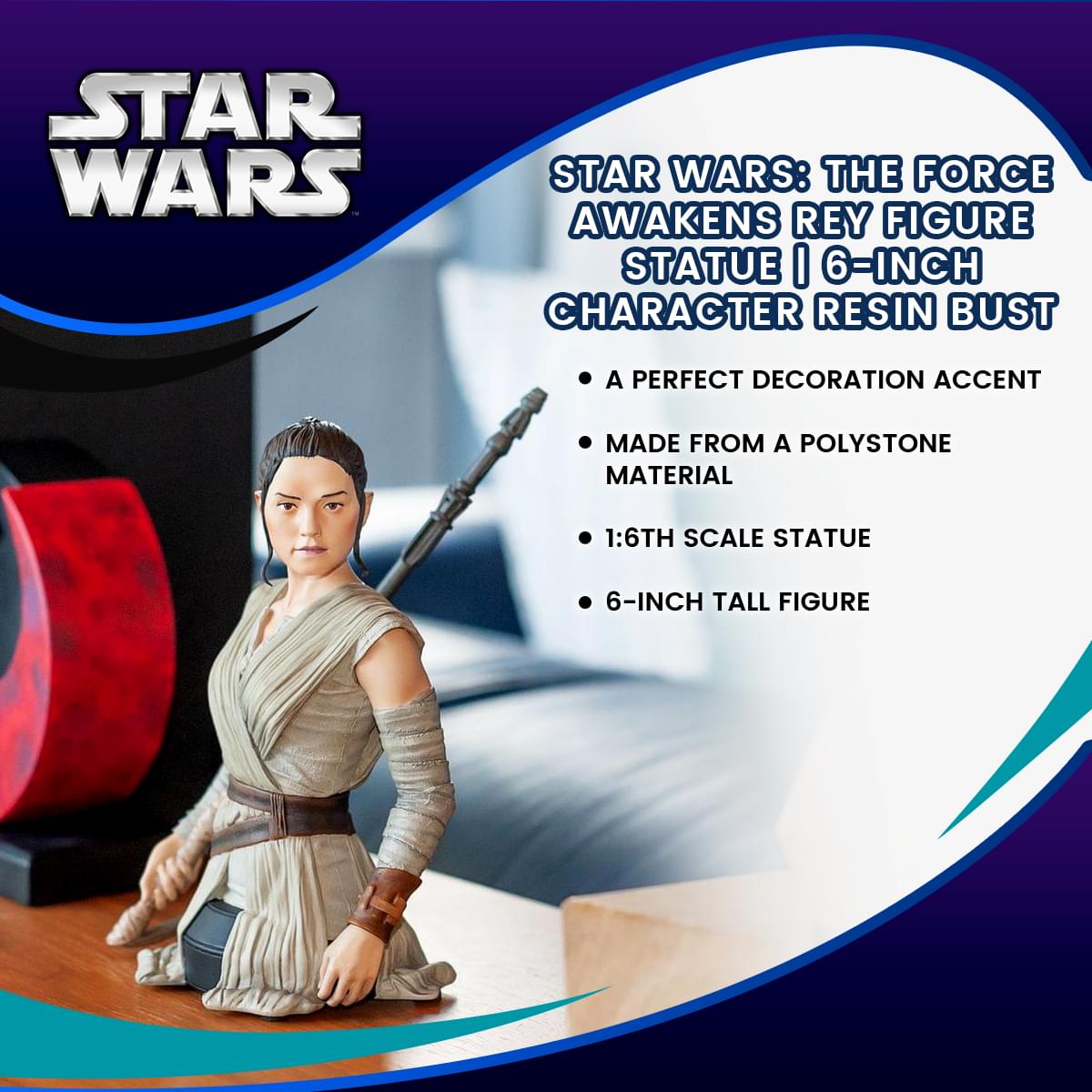 Star Wars: The Force Awakens Rey Figure Statue | 6-Inch Character Resin Bust
ENHANCE YOUR COLLECTION: When it comes to Star Wars toys and collectibles, nothing is quite as powerful as having an arsenal of the sagas heroes in your line up. This Star Wars statue features Rey, the mysterious junker from Jakku!
AWAKEN THE FORCE: Star Wars action figures are loved for their likeness of the Jedi or character it represents. Here we see Rey with a calm and determined composure wielding her trusty staff!
REY LOOKS GREAT ANYWHERE: Have you ever wanted to accent your office, bookshelf, or that bare spot in your home with something Star Wars? This perfectly sized Rey statue measures a 1:6th scale and looks fantastic wherever you decide to decorate!
BUILT TO LAST: Designed with durability in mind, this Star Wars figure is crafted from a high quality polystone material. Enjoy hand-painted details for years to come with this Star Wars collectible.
OFFICIALLY LICENSED: Each limited-edition Rey figure comes individually numbered and will include a certificate of authenticity. This rare Star Wars statue is truly a unique collectible and would make a perfect gift to any Star Wars fan!
FROM JUNKER TO JEDI
Since her introduction in Star Wars: The Force Awakens, Rey has been relentless at putting a stop to the First Order and Kylo Ren. Fans of the saga have enjoyed watching Rey's journey from a simple junker on the planet Jakku to tuning into her perception of the Force and becoming a warrior. Rey has proven to be fierce in battling her opponents and now appears to be on the path to becoming a Jedi. As fans eagerly await for Rey's story to unfold, the time has come to celebrate the Star Wars fandom with unique decorations! This Rey bust is a perfect miniature sized statue for Star Wars collectors and fans everywhere!
AN AMAZING STAR WARS CENTERPIECE FOR YOUR COLLECTION
This statue is a 1: 6th scale that measures approximately 6 inches in height. Made from a polystone material, this hand-painted bust is the perfect decoration piece for your studio, Star Wars gallery, office, or home bookshelves! Adding Rey to your myriad of Star Wars figures and toys is one step closer to having your collection complete! Take home this limited edition collectible figure today and receive a certificate of authenticity to display with your statue!