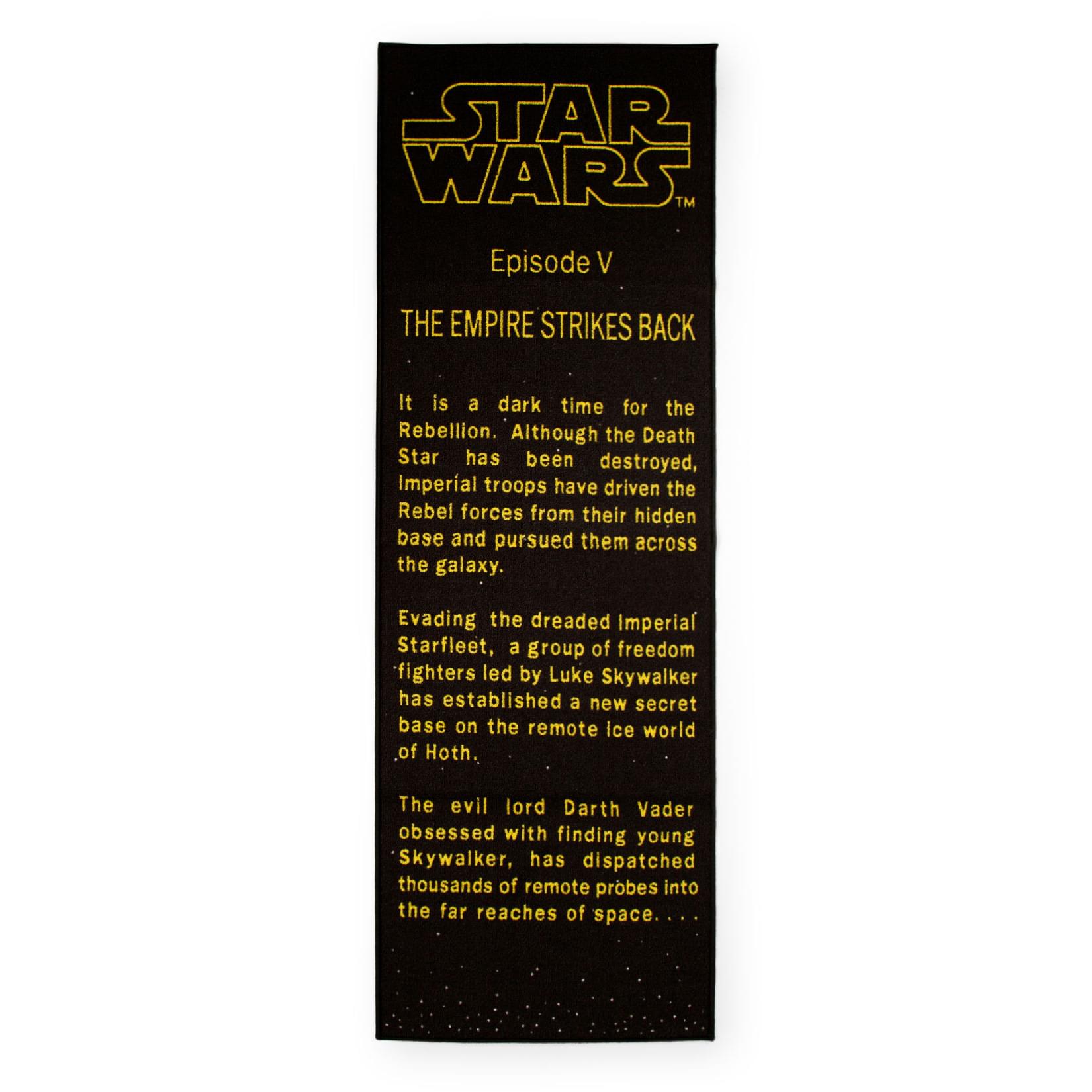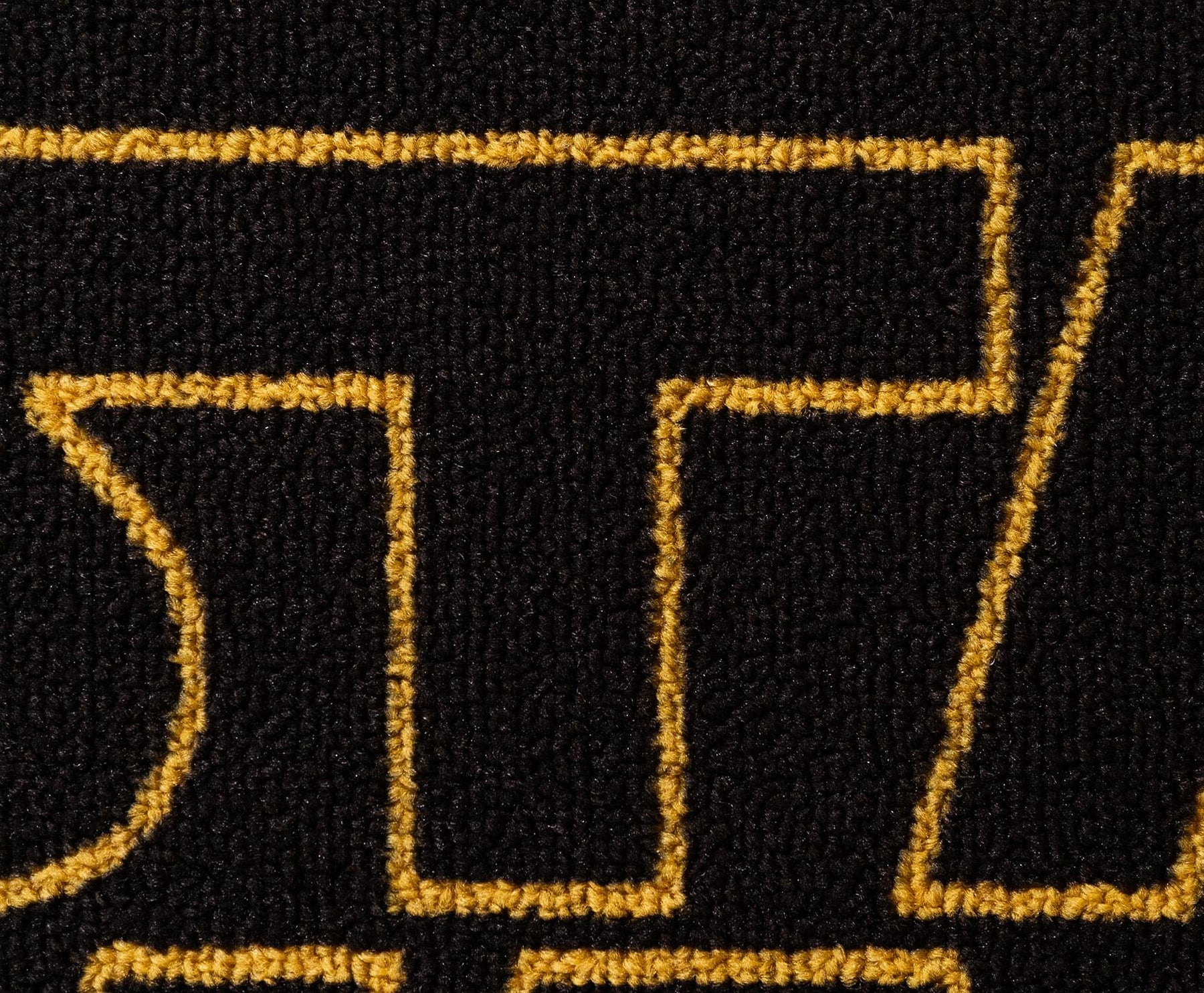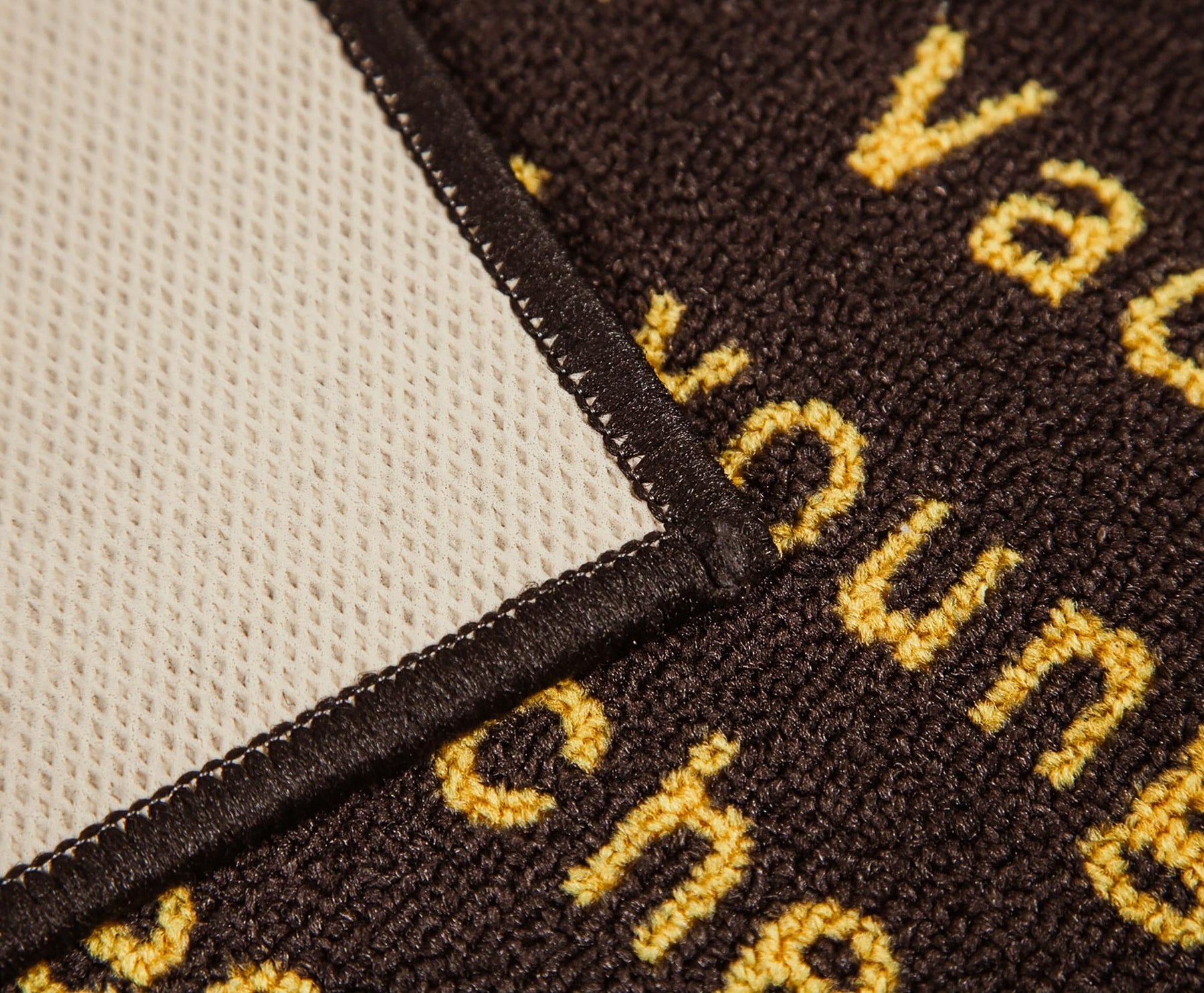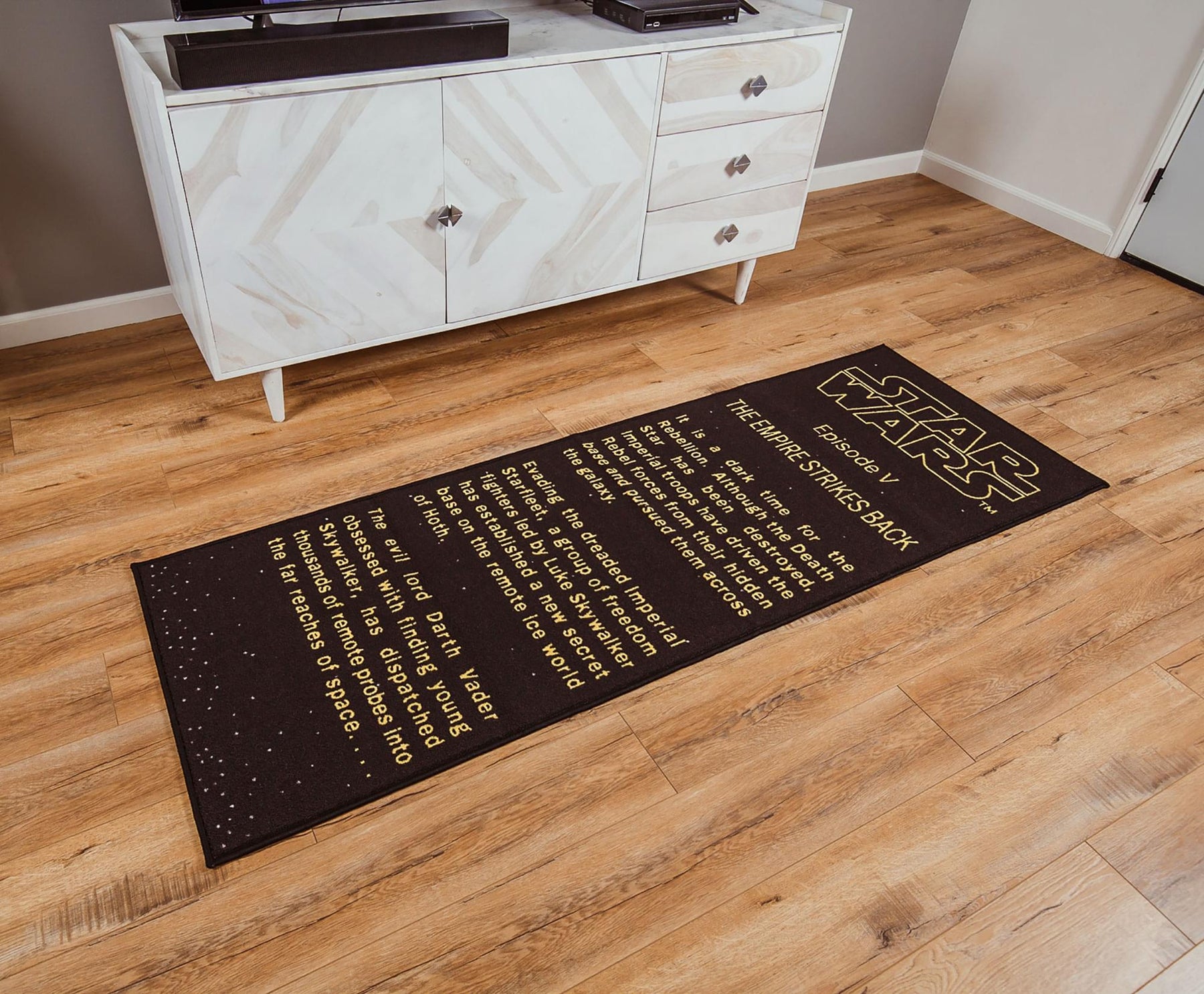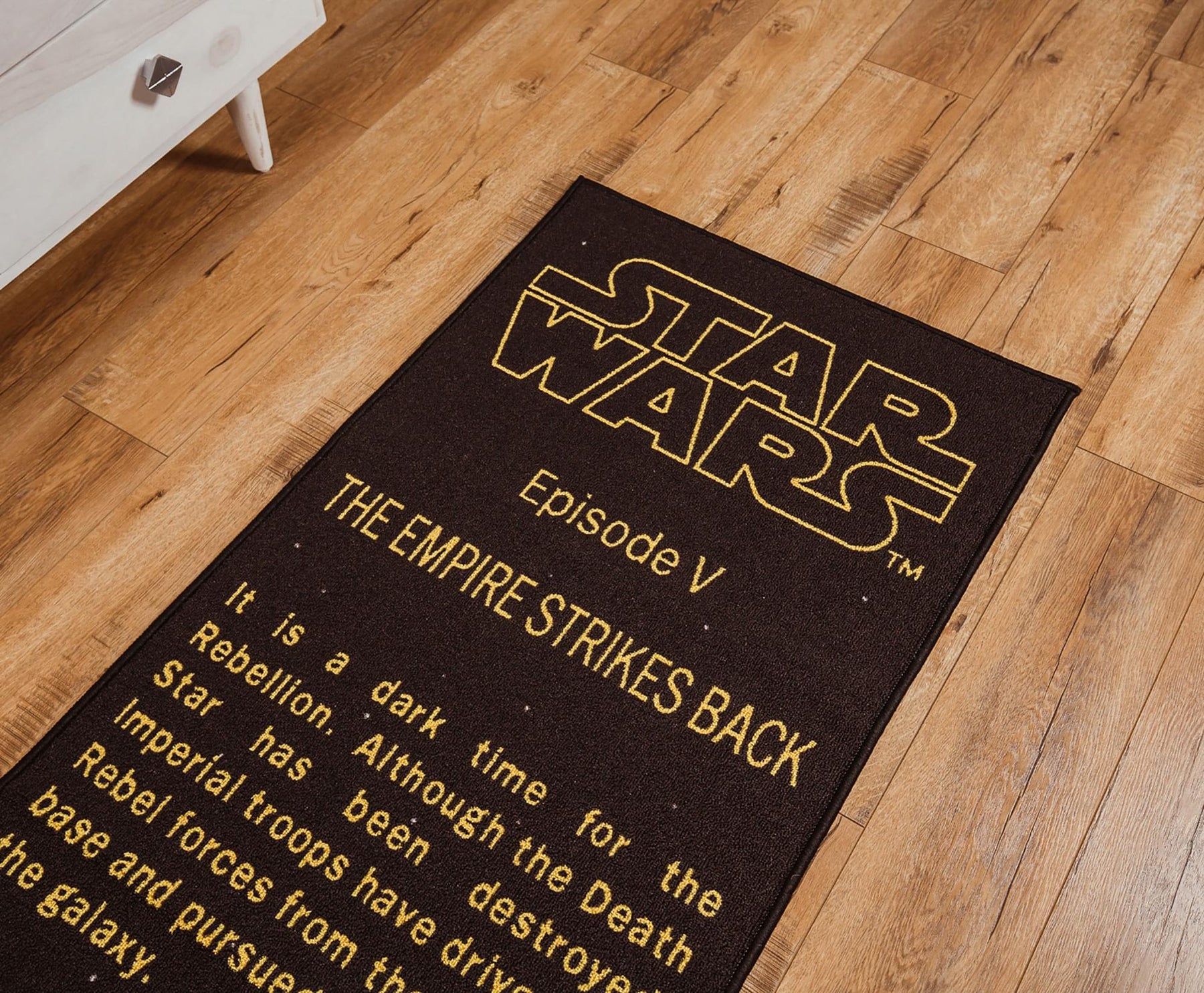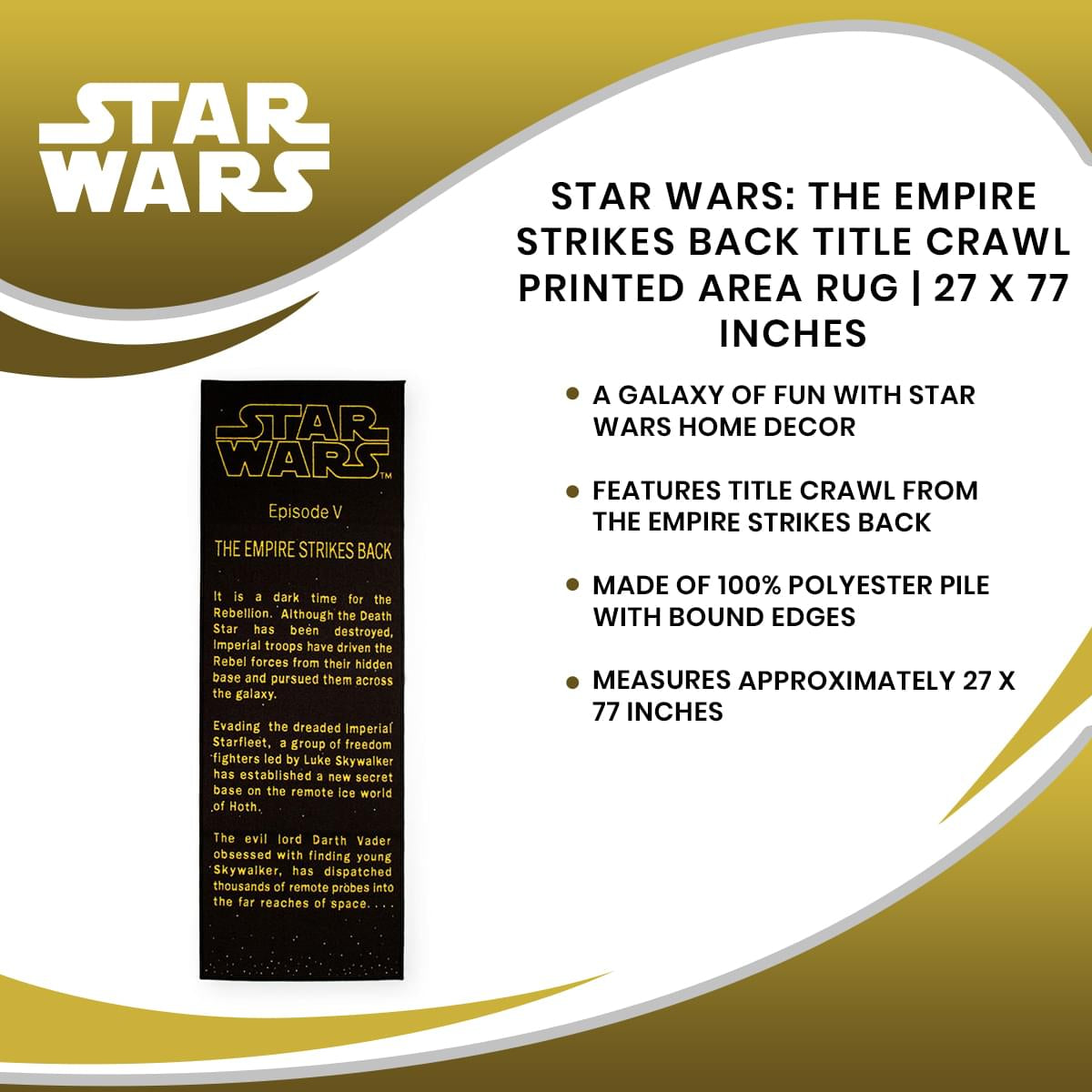 Star Wars: The Empire Strikes Back Title Crawl Printed Area Rug | 27 x 77 Inches
Room Essentials: Is there anything more epic than the opening credits of a Star Wars movie? Enhance your experience of a galaxy far, far away with this decorative accent rug designed like the iconic scroll text.
Original Trilogy Style: This floor runner rug features the famous title crawl from Star Wars: The Empire Strikes Back. Now you can follow along the adventures of Luke Skywalker and his friends.
A Galaxy Of Fandom Fun: Bring the action and adventure of Star Wars to a galaxy near you. Spacious size of this area rug measures approximately 27 x 77 inches, making for an eye-catching statement piece.
Quality Worthy Of A Jedi: Made of 100% polyester pile, this area rug features black edge binding for extra durability. A great home decor accent for an entry, hall, mudroom, stairway, or galley kitchen.
Made For Collectors and Fans: Bring balance to the Force (and your space) with this officially licensed area rug inspired by Star Wars: The Empire Strikes Back.
STAR WARS STYLES FOR YOUR HOME
A long time ago in a galaxy far, far away.... The only thing that would make this Star Wars: Episode V Title Crawl Area Rug better would be if the music were queued up to play while you walked down the black carpet.
WHERE FANDOM MEETS DECORATIVE HOME DECOR
This floor runner measures more than 6 feet long by just over 2 feet wide, and it adds quite the punch to any narrow space in your house, dorm, office, or throne room. An iconic tribute to classic Star Wars, this accent rug makes the perfect housewarming gift for fans of the original trilogy.