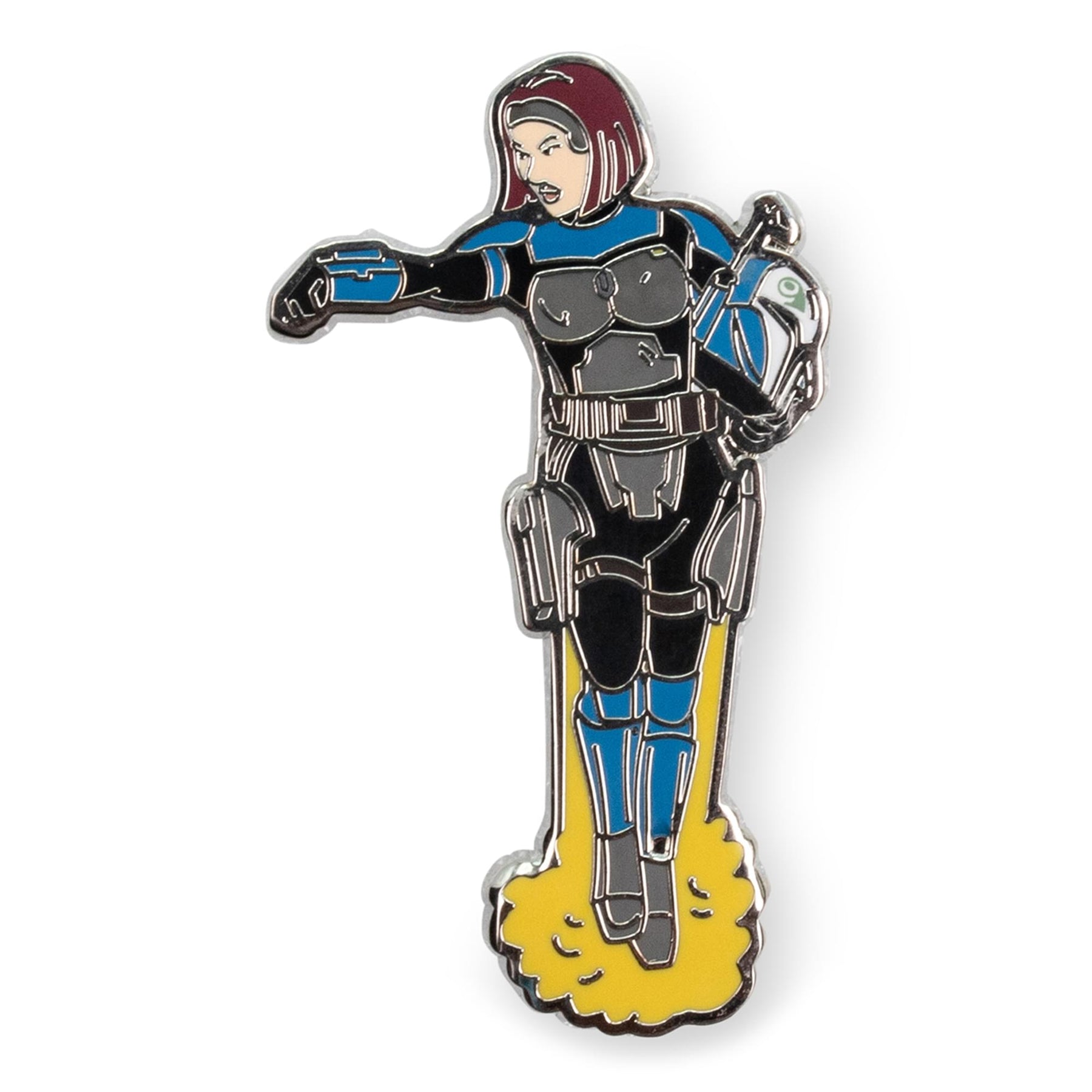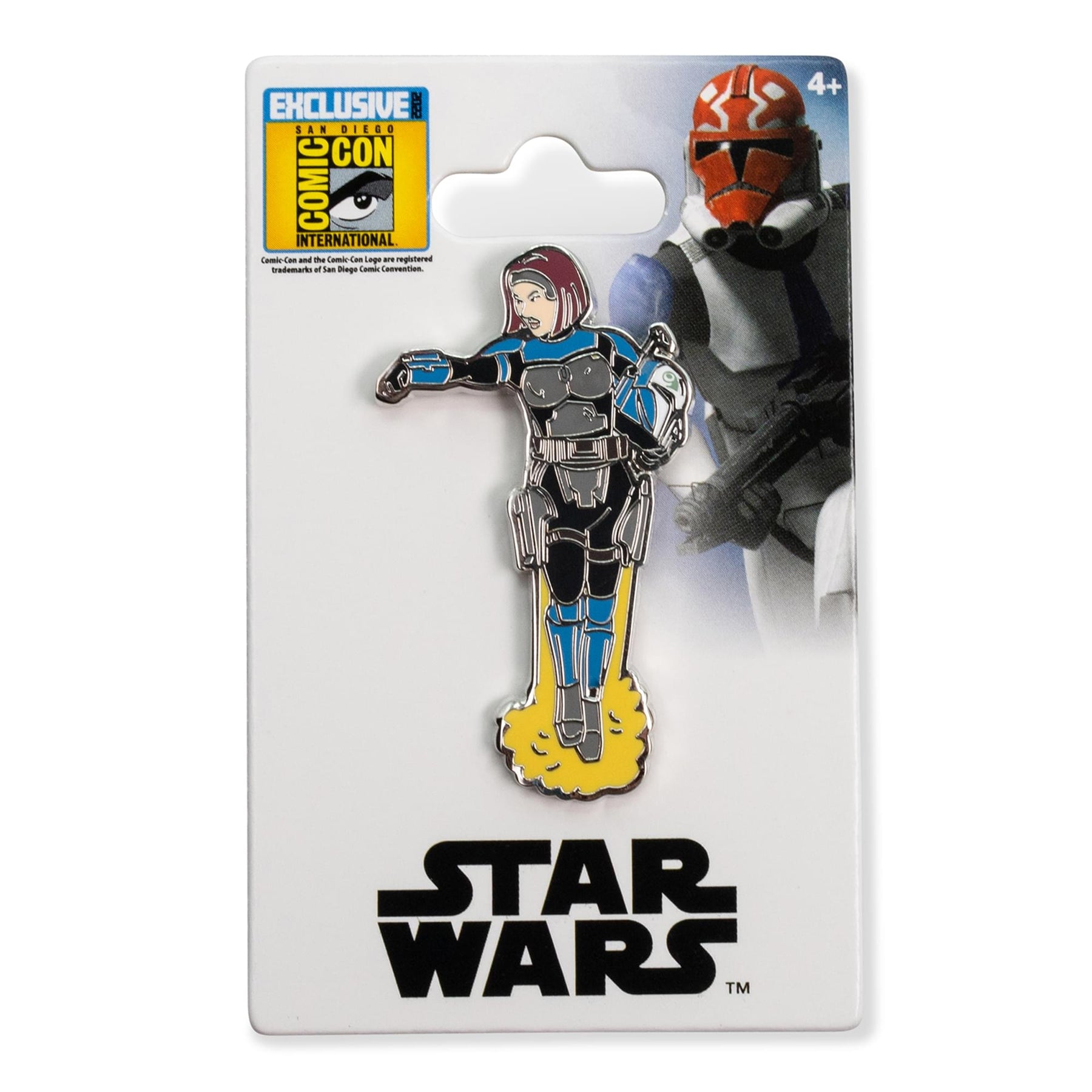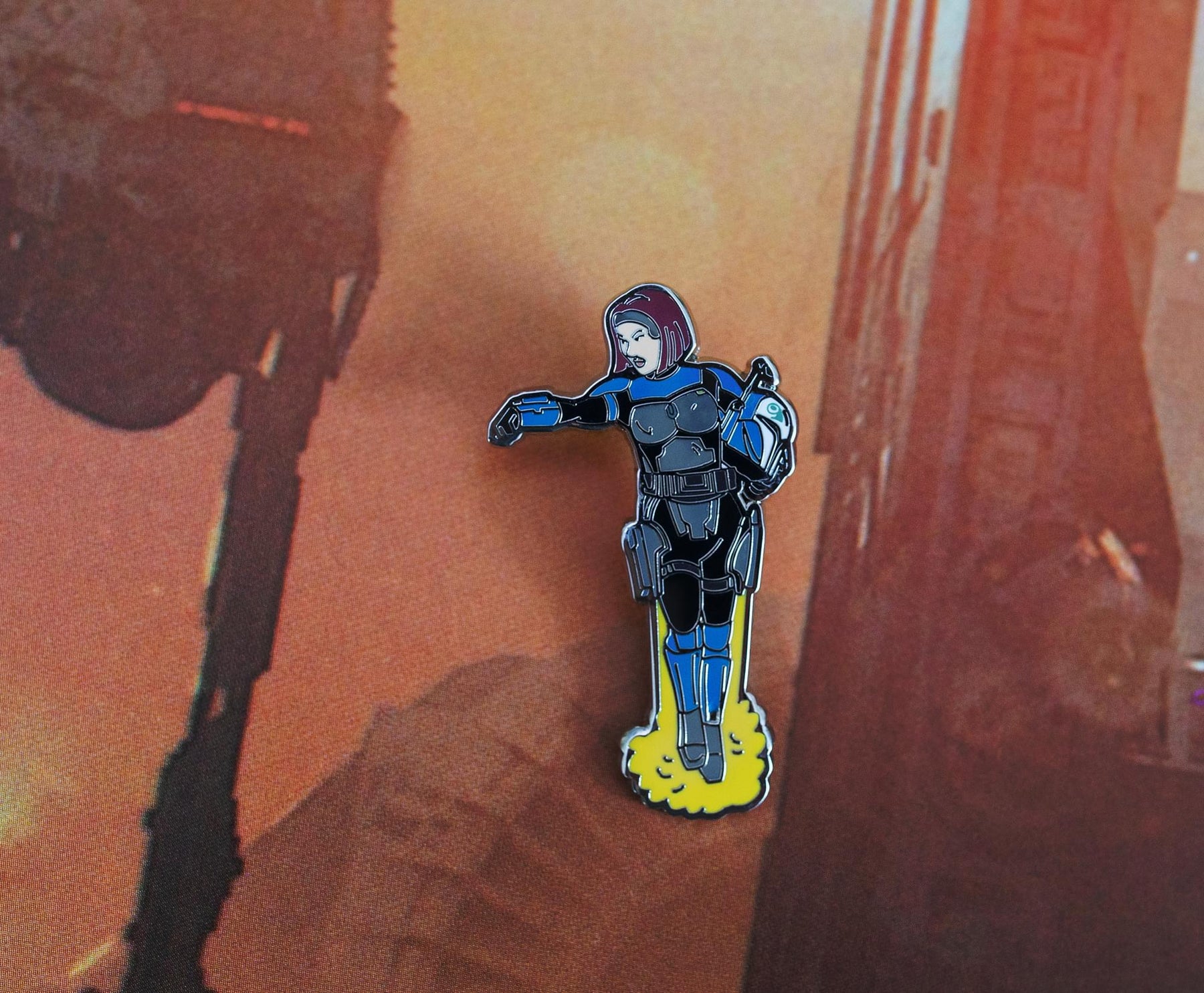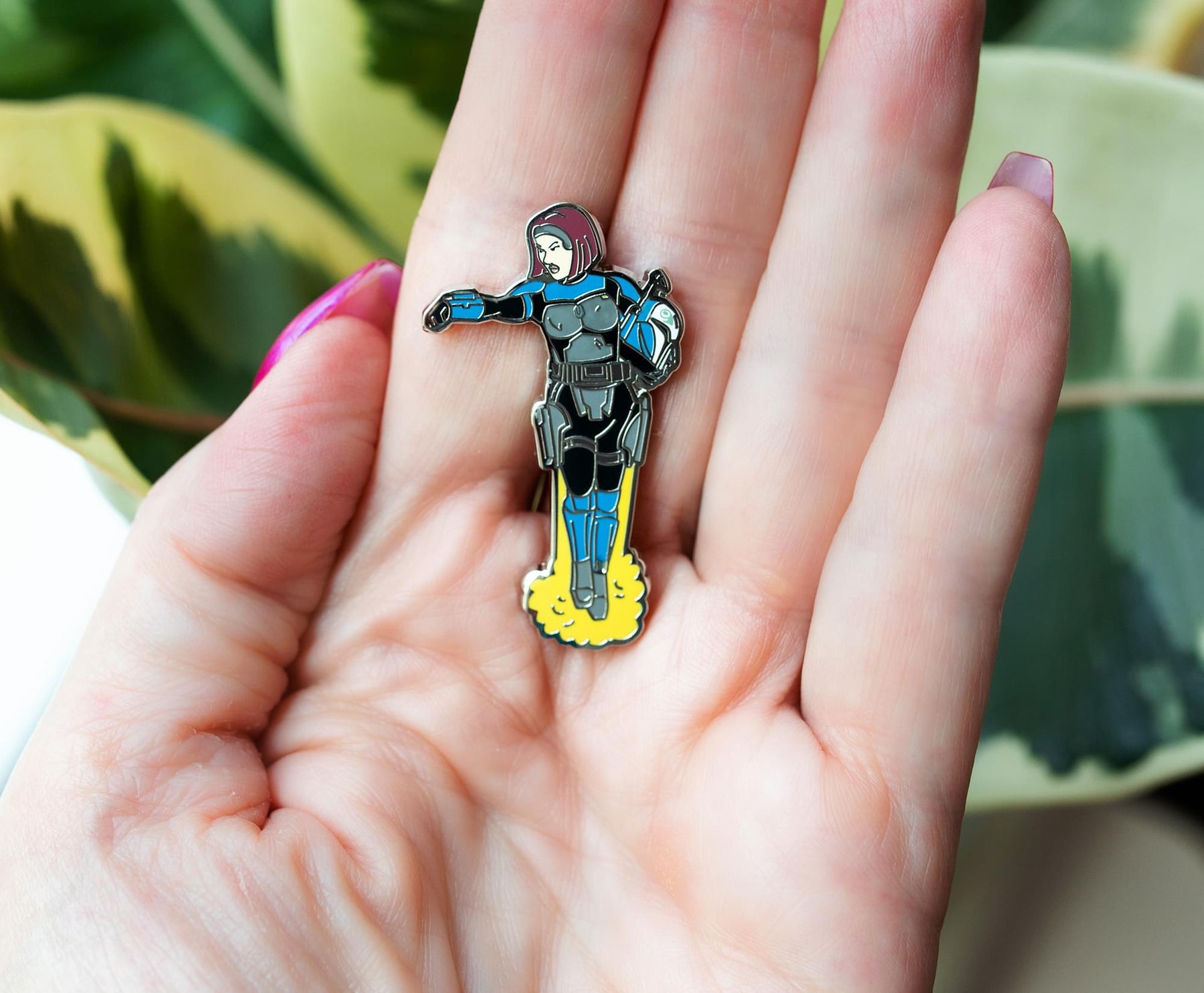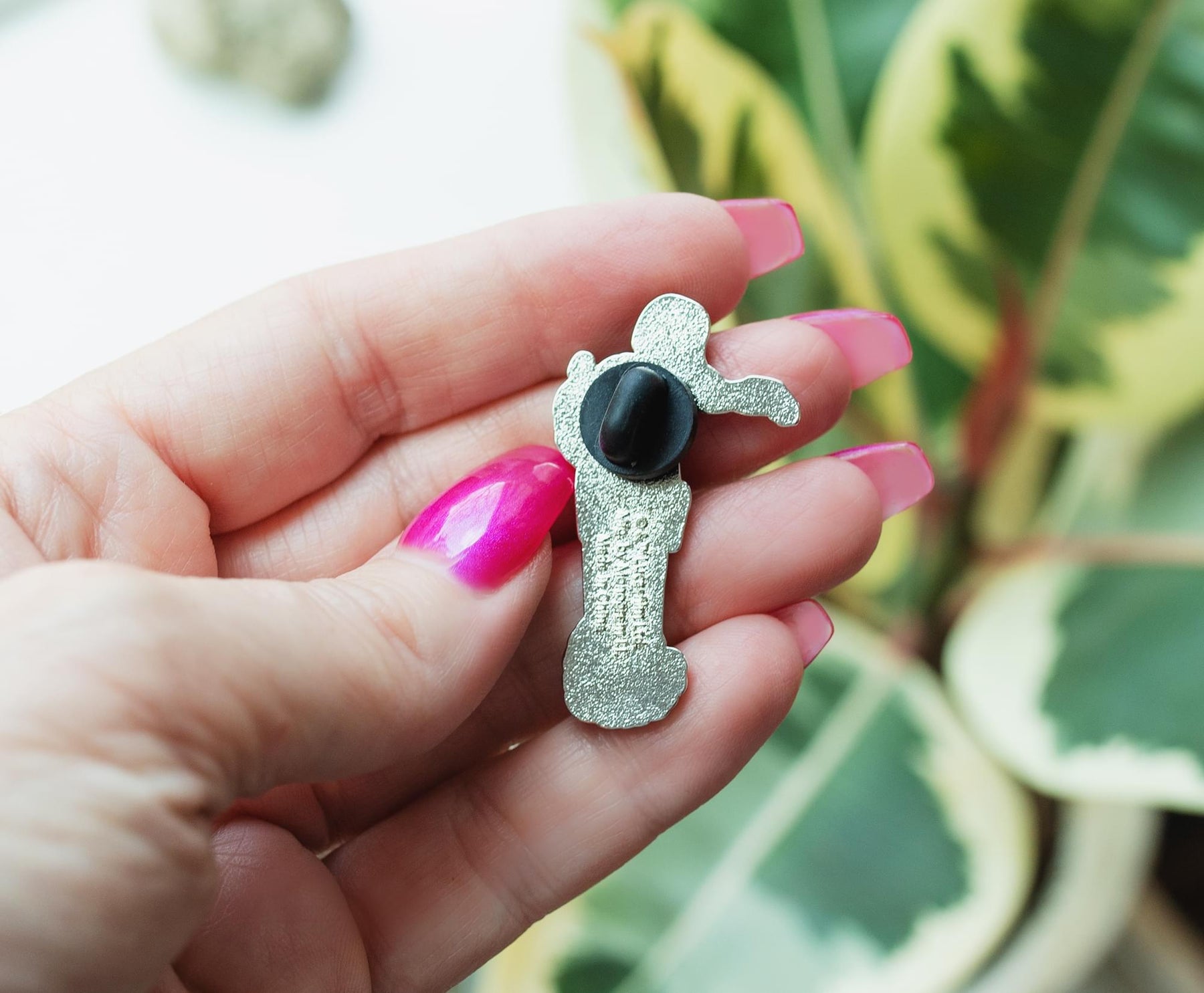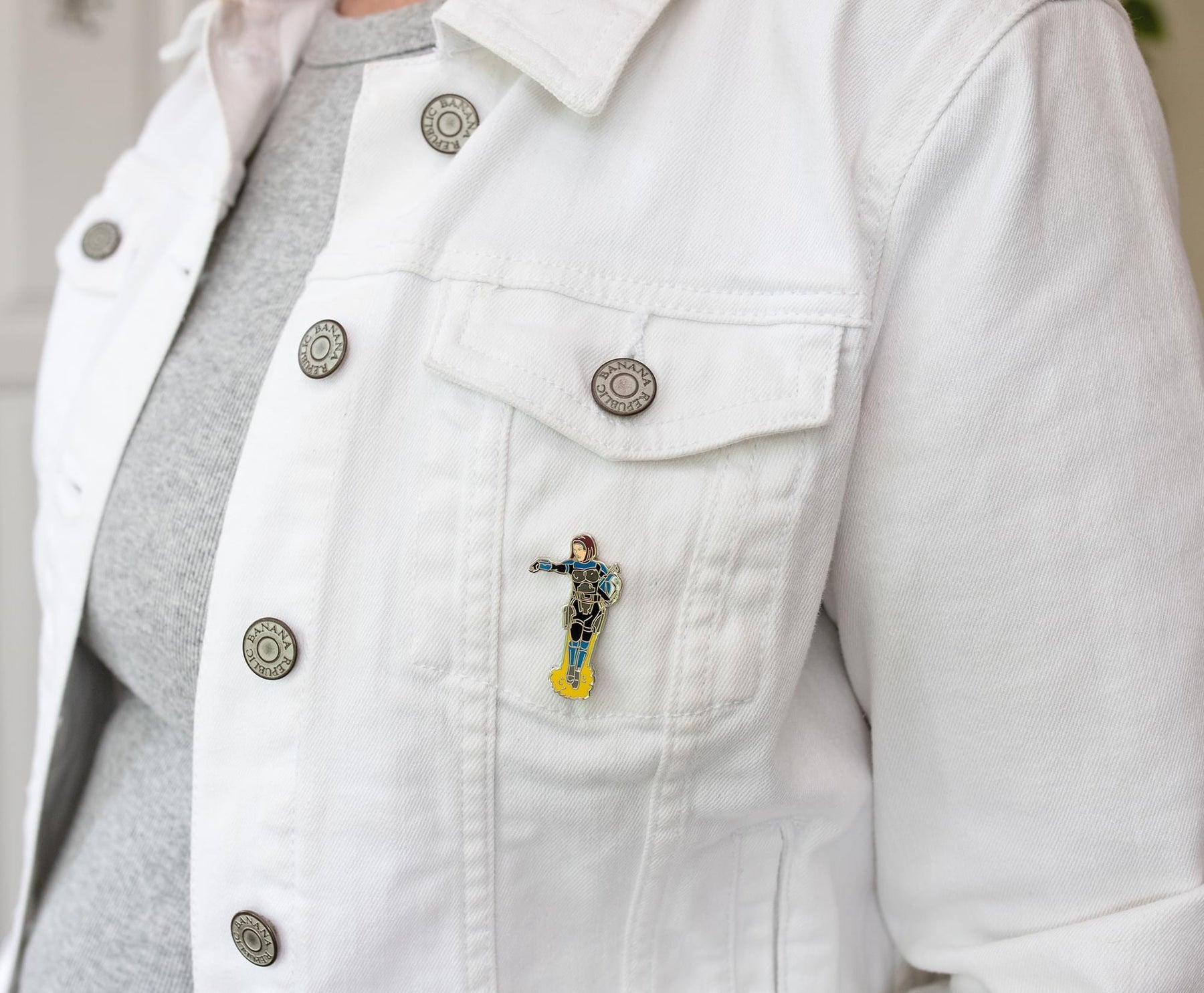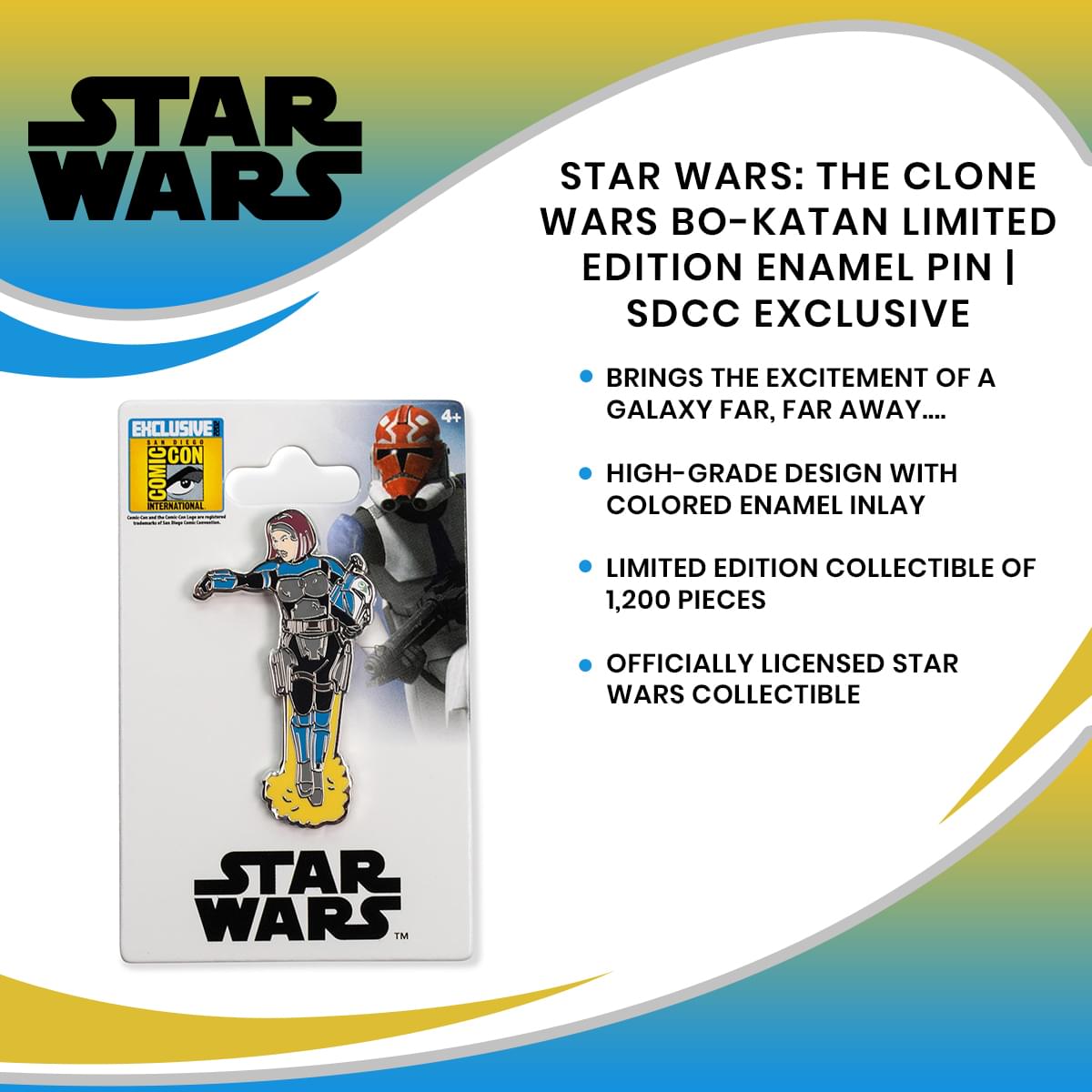 Star Wars: The Clone Wars Bo-Katan Limited Edition Enamel Pin | SDCC Exclusive
SERVE A HIGHER PURPOSE: You'll be ready for any adventure with this exclusive Star Wars: The Clone Wars collector's pin inspired by one of the most iconic Mandalorians in the galaxy. This enamel pin is limited edition of only 1,600 pieces.
FOR THE GLORY OF MANDALORE: Bo-Katan Kryze is ready for anything in this action-packed design. The full-body character pin features the legendary warrior in her iconic Mandalorian armor as she takes flight with her jetpack.
A GALAXY OF EXCITEMENT: This collector's pin features a base metal design with highly detailed enamel inlay. Perfect for display or trade, the pin comes with a secure backing for easy attachment and accessorizing.
A LIMITED EDITION MUST-HAVE: Somewhere from a faraway galaxy comes this exclusive enamel pin featuring the gifted warrior Bo-Katan. This collector's pin is neatly presented on a branded cardboard backer for display.
OFFICIAL STAR WARS COLLECTIBLE: Find your place in the galaxy with this officially licensed enamel pin from Star Wars: The Clone Wars. Give your jacket, bag, or corkboard a little Mandalorian swagger with this SDCC 2022 Exclusive.
DISCOVER A GALAXY OF ADVENTURE
Find glory with this exclusive Bo-Katan Kryze collector's pin inspired by Star Wars: The Clone Wars.
The legendary Mandalorian leader is ready to take action in this epic rendition of the iconic character. Using jetpack thrusters to take flight, the elite warrior is featured donning her distinctive armor with her helmet tucked under her arm. Bo-Katan's look is based on her original appearance in the hit animated series.
EXCLUSIVE COLLECTOR'S PIN FIT FOR A MANDALORIAN
All your planetside adventures will be even more exciting with Bo-Katan leading the way. Set the scene with out-of-this-world style that can be pinned to your Mandalorian-approved armor and other attire. You can be sure this enamel pin will have you channeling your inner warrior.
Fight for the future of Mandalore with this officially licensed collectible from Star Wars: The Clone Wars. This San Diego Comic-Con 2022 Exclusive is limited edition of only 1,600 pieces.