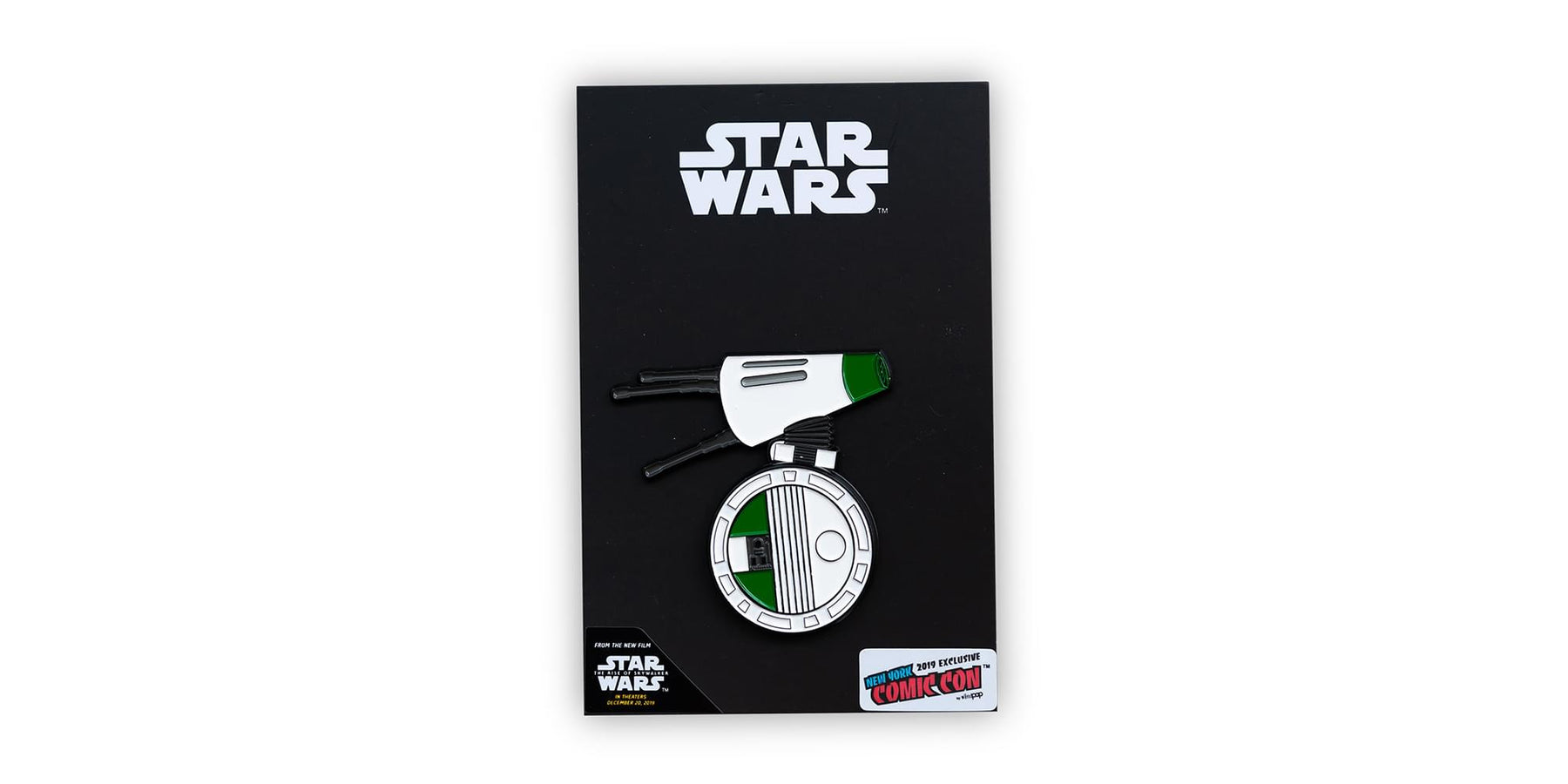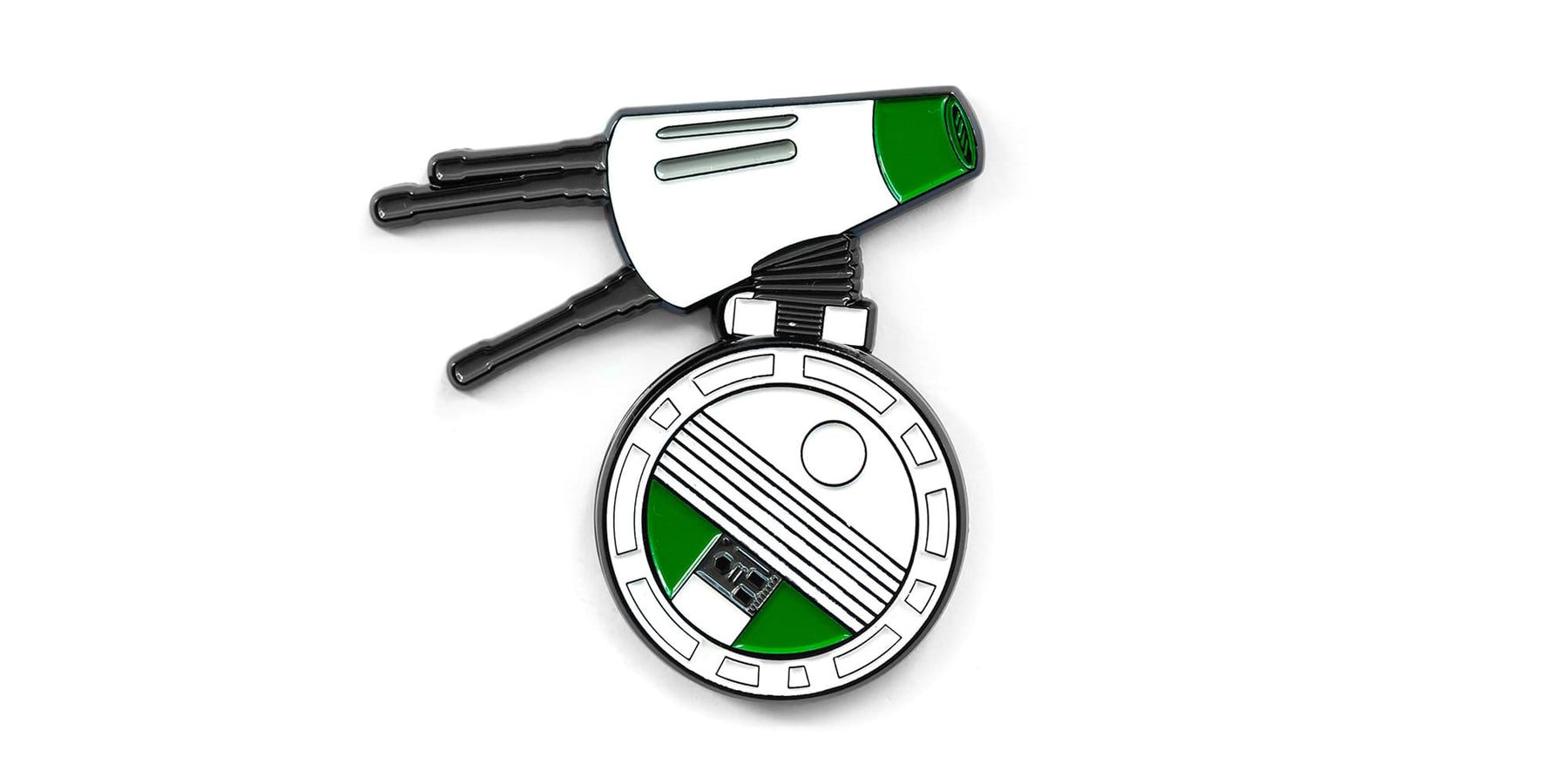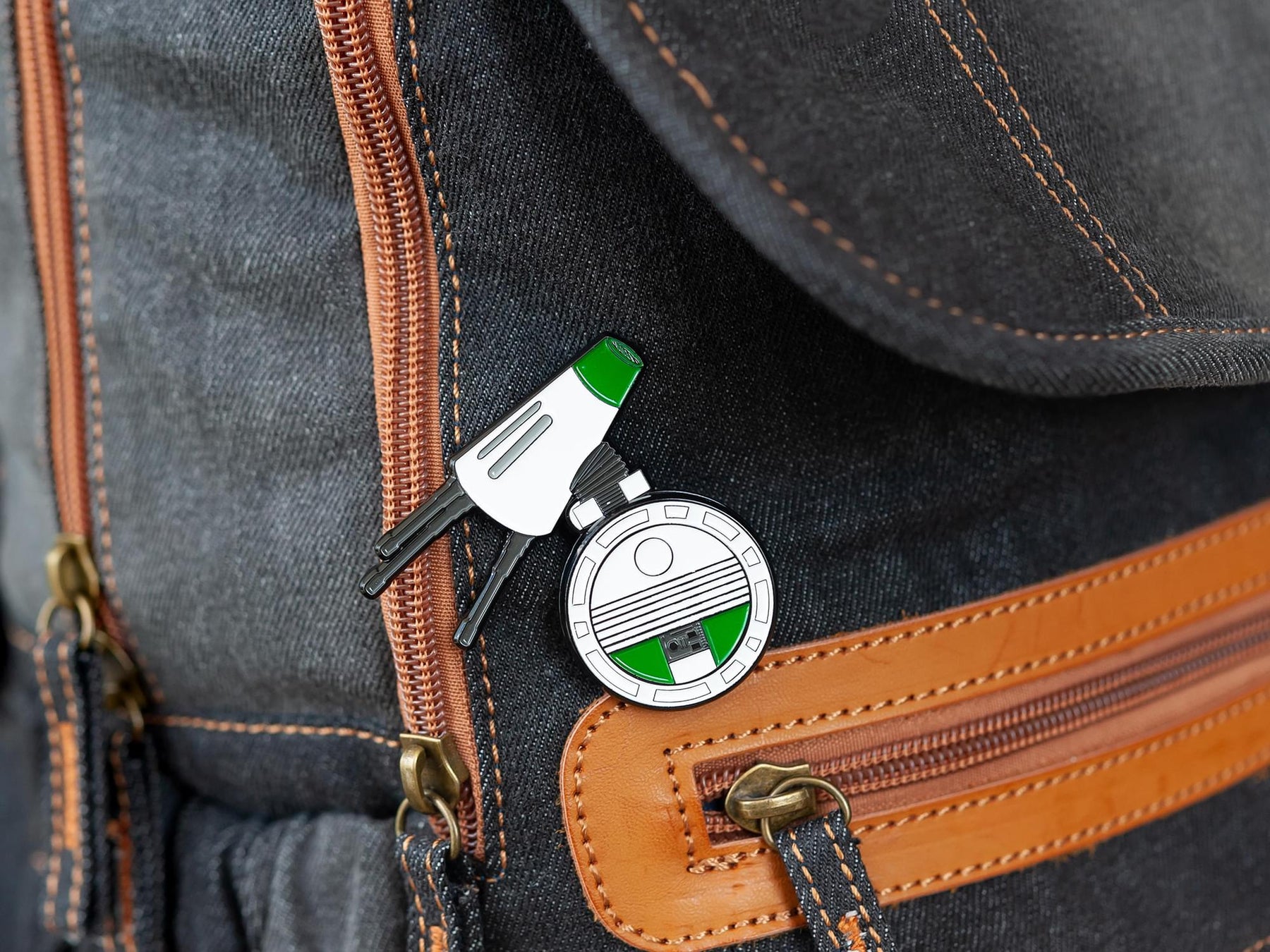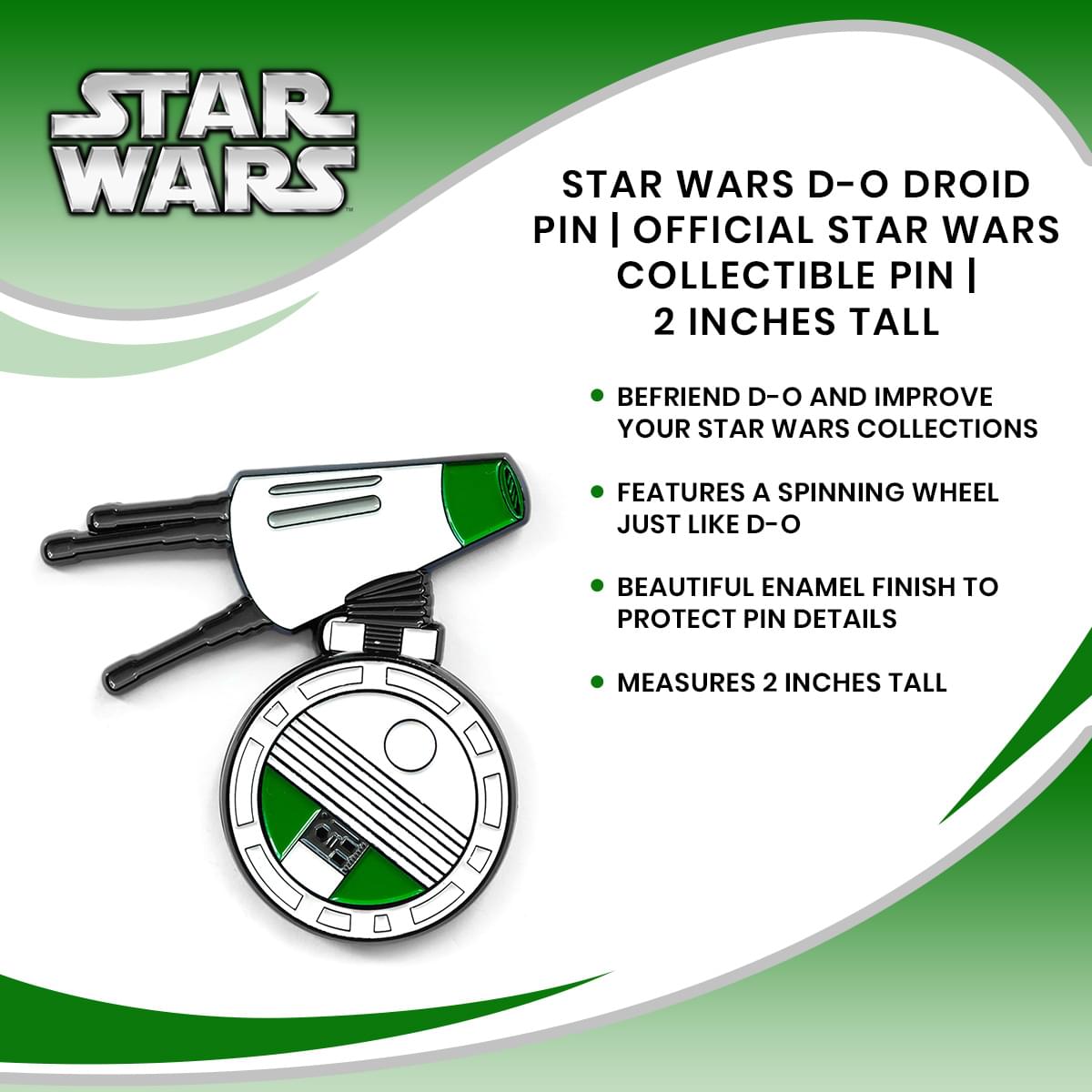 Star Wars D-O Droid Pin | Official Star Wars Collectible Pin | 2 Inches Tall
THE SAGA COMES TO AN END: With the final addition to the Star Wars original saga underway, it's time to grab everything you could ever hope for to complete your Star Wars collection. The new D-O droid from the Rise of Skywalker will be a fine addition to that collection!
SPIN INTO ACTION: On screen, D-O can be found spinning on a self-balancing wheel. This collectible enamel pin features that same spinning action! Attach your pin to your backpack or jacket and watch D-O spin up!
QUALITY ENAMEL STAR WARS PIN: Made from a strong metallic material, this durable pin is finished with enamel to preserve the graphic details! At 2 inches long, this pin is the ideal size for sporting on your backpack, jacket, or anywhere else!
AN ALLY TO THE RESISTANCE: In this exclusive pin, collectors will enjoy the fine details that add to the quality of this pin! Show your solidarity towards the Resistance and against the tyranny of First Order by teaming up with droid D-O!
EXCLUSIVE COLLECTOR PIN: Featured at the 2019 New York Comic-Con, this exclusive D-O Star Wars pin will make a wonderful gift to the Star Wars fan in your life. Grab one for your collection as well as theirs!
THE RISE OF THE D-O DROID

A long time ago, the galaxy far, far away was introduced to the world. Now, over 4 decades later, the saga is concluded. Characters with every possible feature imaginable have found places in our hearts and now in the final episode of the Star Wars saga, the Rise of Skywalker, a new droid, D-O, has stolen the limelight. With D-O's quirky characteristics and self-balancing wheel, fans have become enamored with the newest character to the Star Wars world of collectibles. Grab this pin to showcase your love for D-O and the Star Wars universe as a whole!


BRING HOME YOUR LOVE FOR STAR WARS

Finished with a gleaming enamel coat, this metal pin is detailed to celebrate your Star Wars fandom! Showcase your love for the franchise by sporting this pin on your jacket, shirt, backpack, and more! Fans of the Star Wars universe will adoringly recognize the quirky D-O droid making your pin collection that much more valuable. Designed to steal the light in any Star Wars pin showcase, this exclusive pin is highly collectible!
Read All About It on Our Blog
Trending Geek