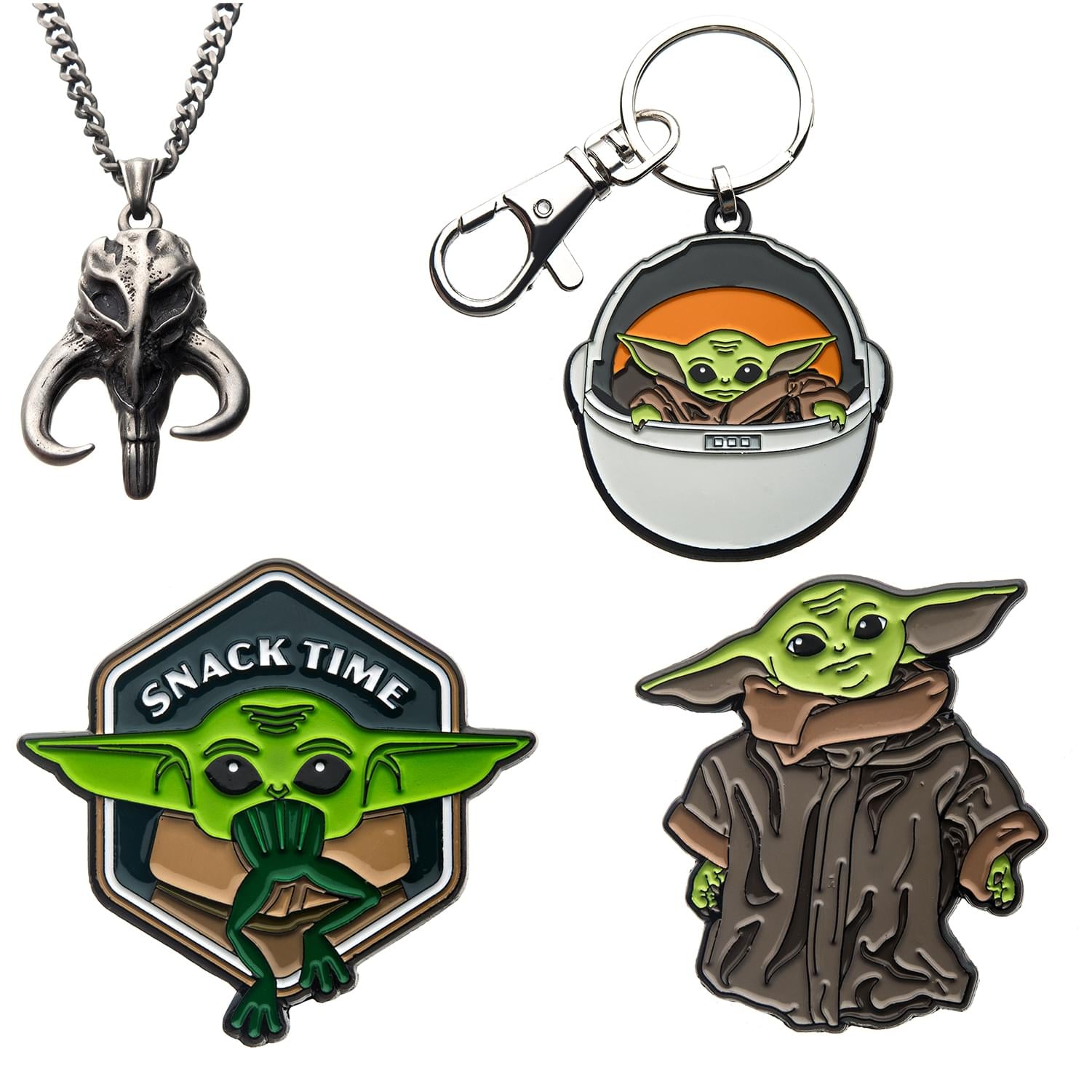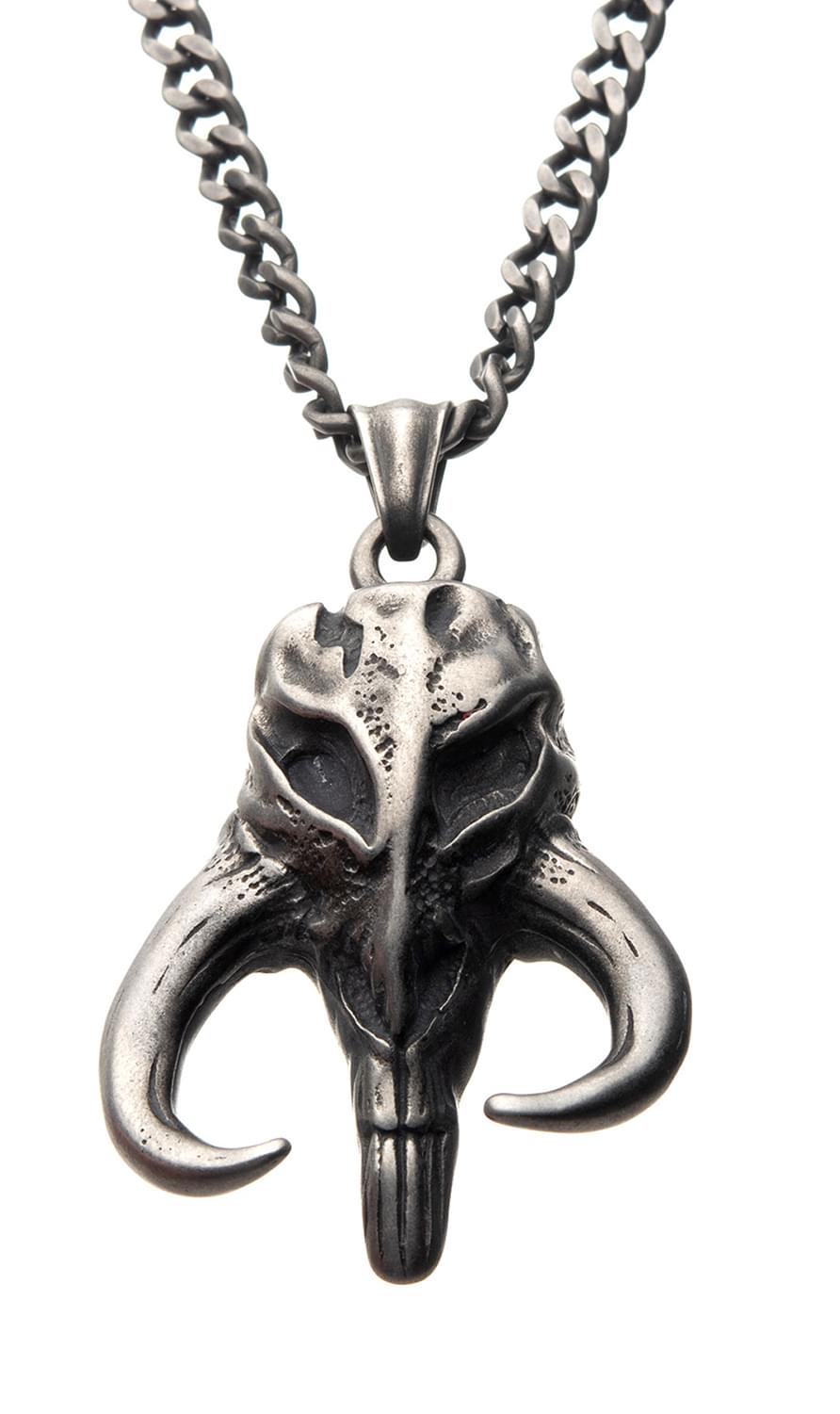 Star Wars: Mandalorian The Child "Baby Yoda" Bundle | Keychain, Necklace, Pins
This Is The Way: Collect your Star Wars fandom with this bountiful gift set, featuring styles inspired by the hit Disney+ series The Mandalorian. The ultimate 4-piece bundle, this collectible pack includes a keychain, necklace, and two enamel pins.
Baby Yoda Keychain: Enamel key ring holder features The Child riding in his signature hover pod carriage. The durable base metal pendant features a colored enamel inlay and a lobster claw clasp. Measures approximately 1.5 x 1.5 inches.
Mythosaur Necklace: The hard pendant necklace depicts a Mandalorian Mythosaur skull, which is a symbol that can be seen on the armor of bounty hunter Boba Fett. Stainless steel pendant features a sturdy 22-inch long chain.
Collector Pins: This fun bundle includes 2 enamel pins. One design features The Child in his cozy robe (measures approximately 1.5 x 1.3 inches), and the other shows him enjoying a yummy space frog (measures approximately 1.5 x 1.6 inches).
Officially Licensed: From the hit Disney+ series The Mandalorian, this collectible bundle is the ultimate bounty. Keychain and enamel pins feature hanger card packaging. Mythosaur necklace comes handsomely packaged in a Star Wars branded box.
THIS IS THE WAY
Collect the ultimate bounty in a galaxy near you with this officially licensed Star Wars: The Mandalorian bundle. The hit Disney+ series has taken the Star Wars fandom by storm. Now, this awesome gift set brings everything you loved about the series into one collectible bundle of goodies. Just like a simple man making his way through the galaxy, you can load up on all of your Mandalorian favorites.
This 4-piece fun pack includes unique designs inspired by your favorite characters in a galaxy far, far away. Whether you fell in love with the tiny Force user known as Grogu or celebrated the long-awaited return of bounty hunter Boba Fett, this collection is for you. This bountiful set comes complete with a Grogu keychain ring holder, a Mythosaur chain necklace, and two Grogu enamel pins.
Perfect for showing off your Boba Fett and Baby Yoda fandom, this fun bundle brings together fan-favorite characters from across the galaxy. Suit up, grab your precious cargo, and take home this Star Wars: The Mandalorian 4-piece bundle today. No carbon-freezing necessary.
WHAT'S INCLUDED?
The Child cozy robe pin (1)
The Child "Snack Time" pin (1)
The Child keychain (1)
Mythosaur necklace (1)