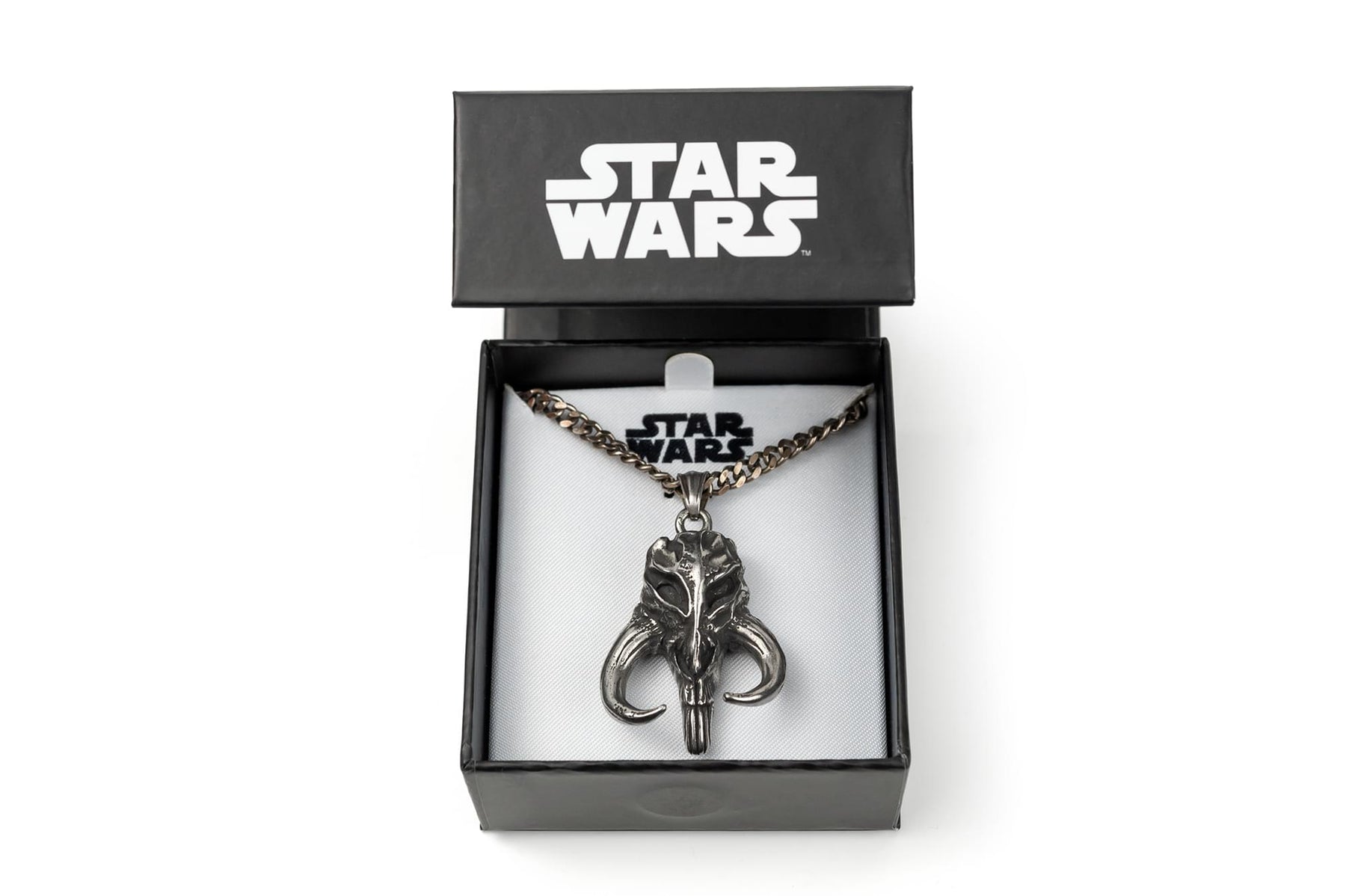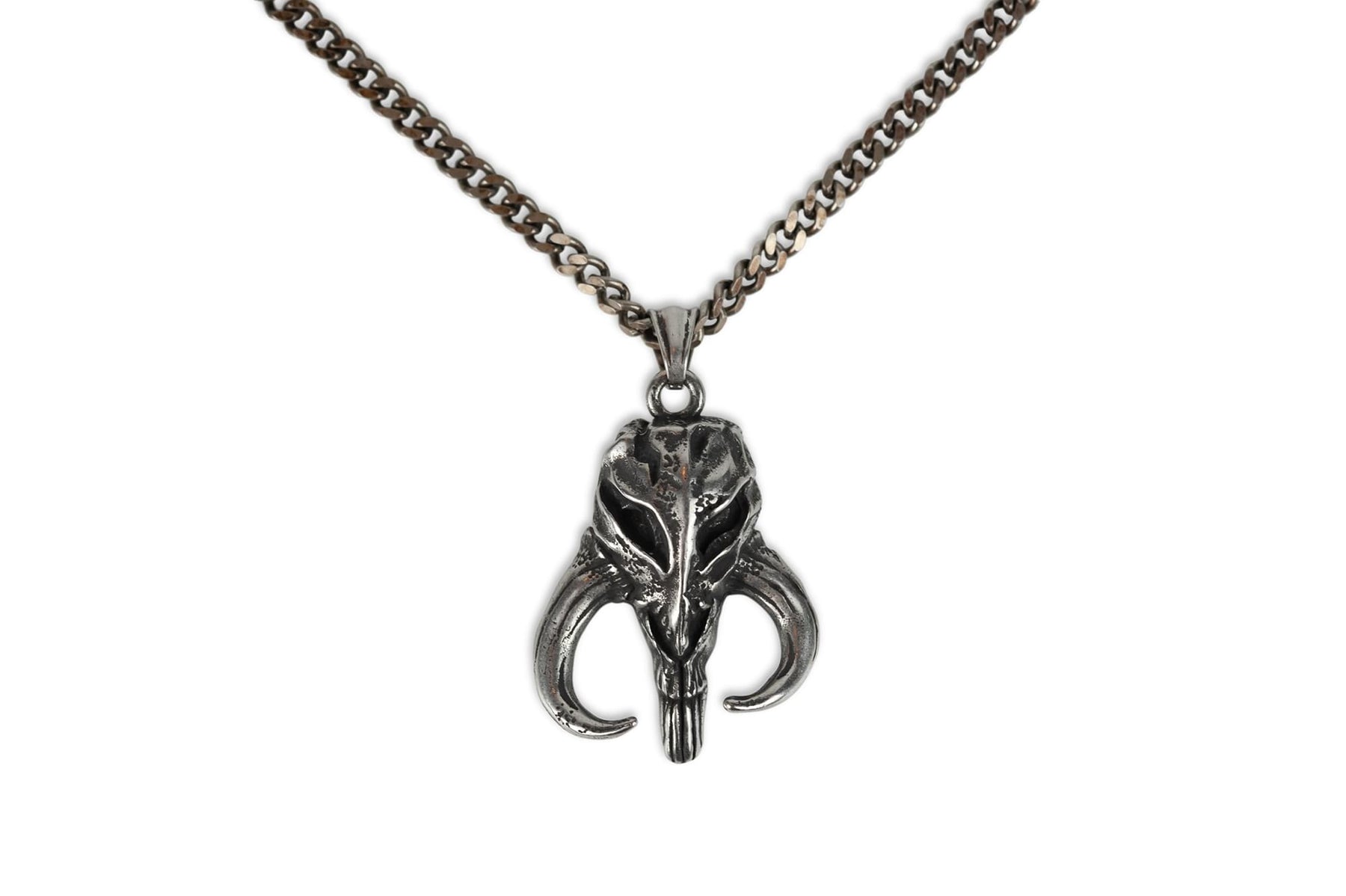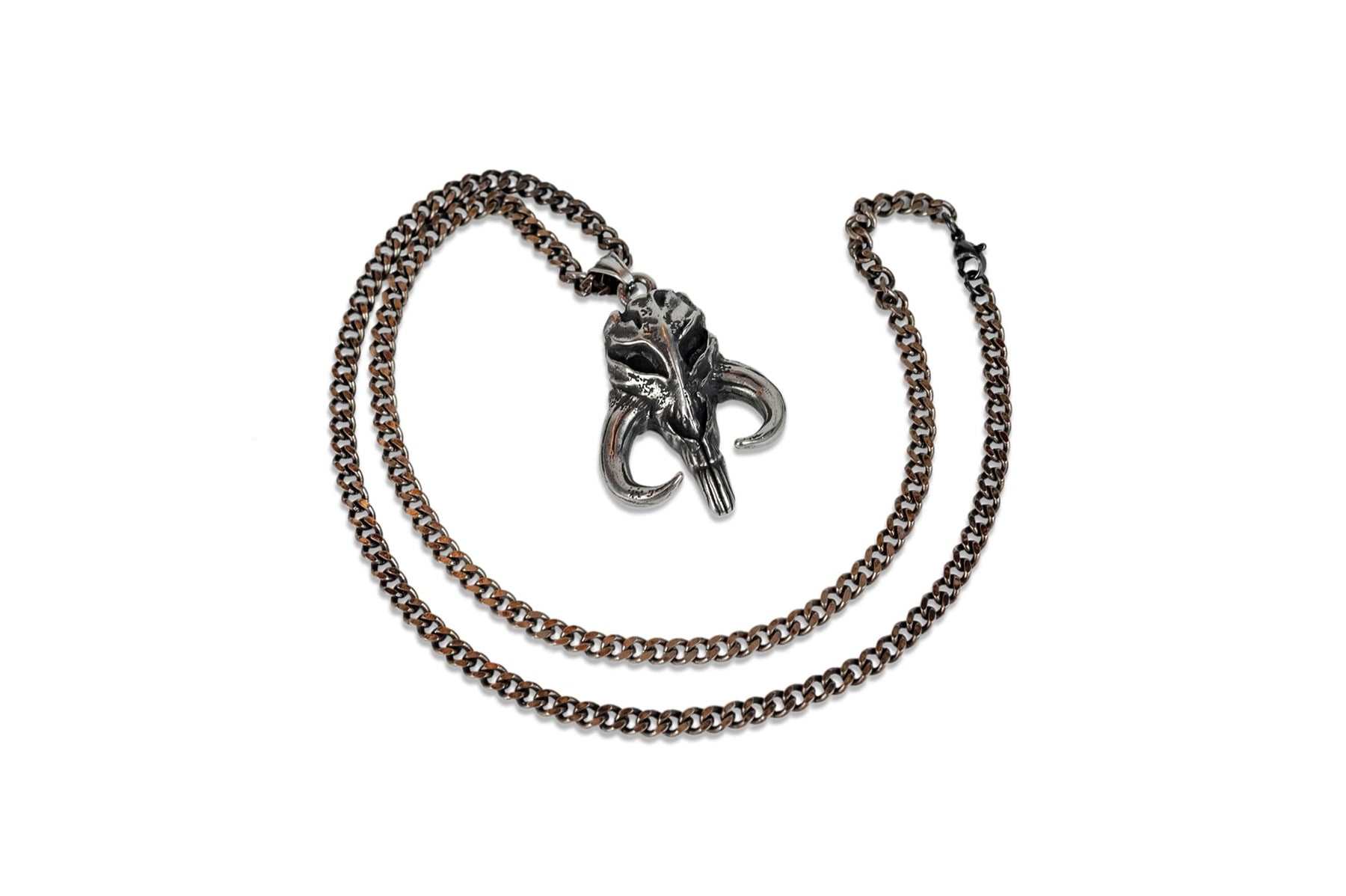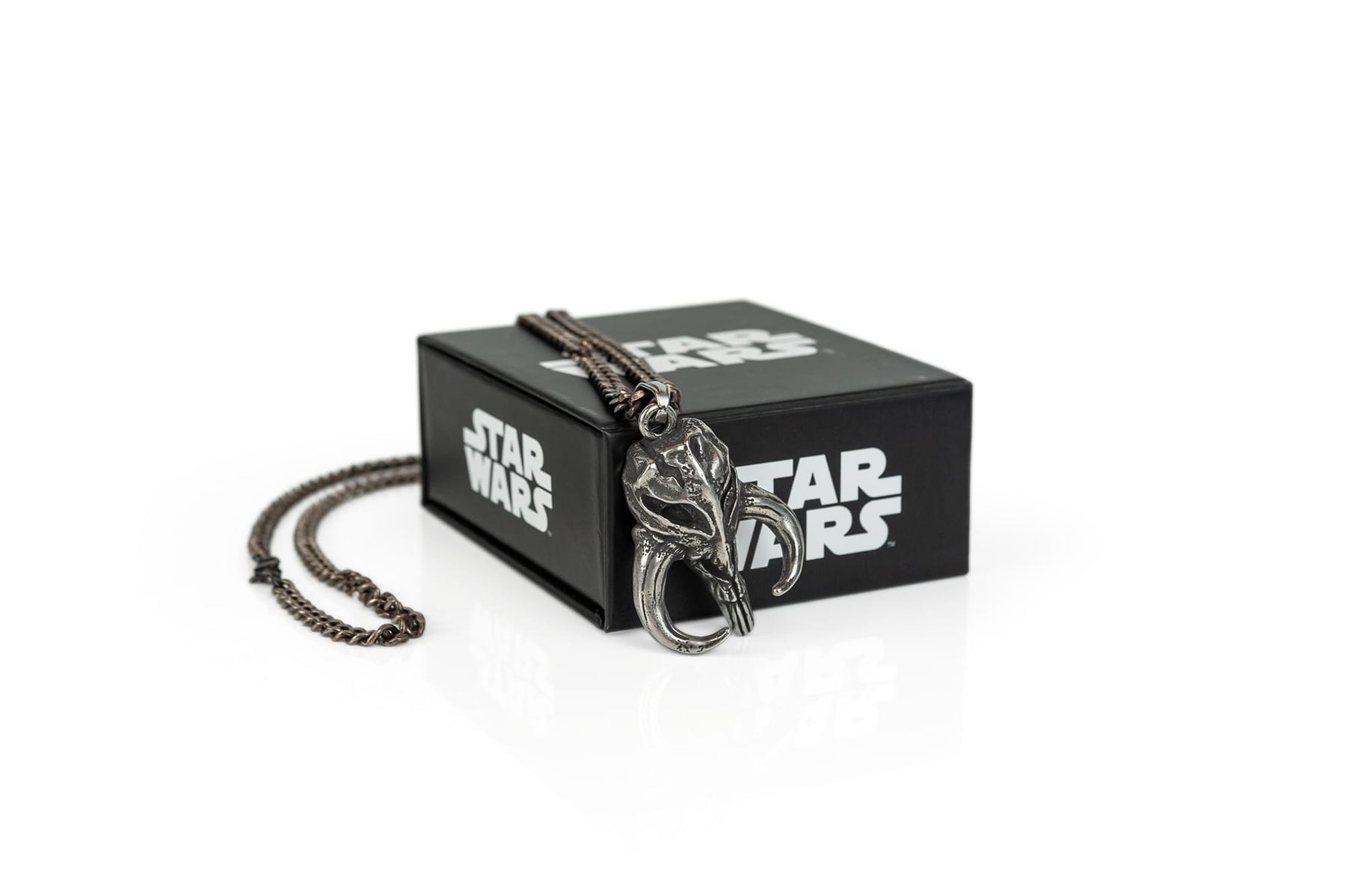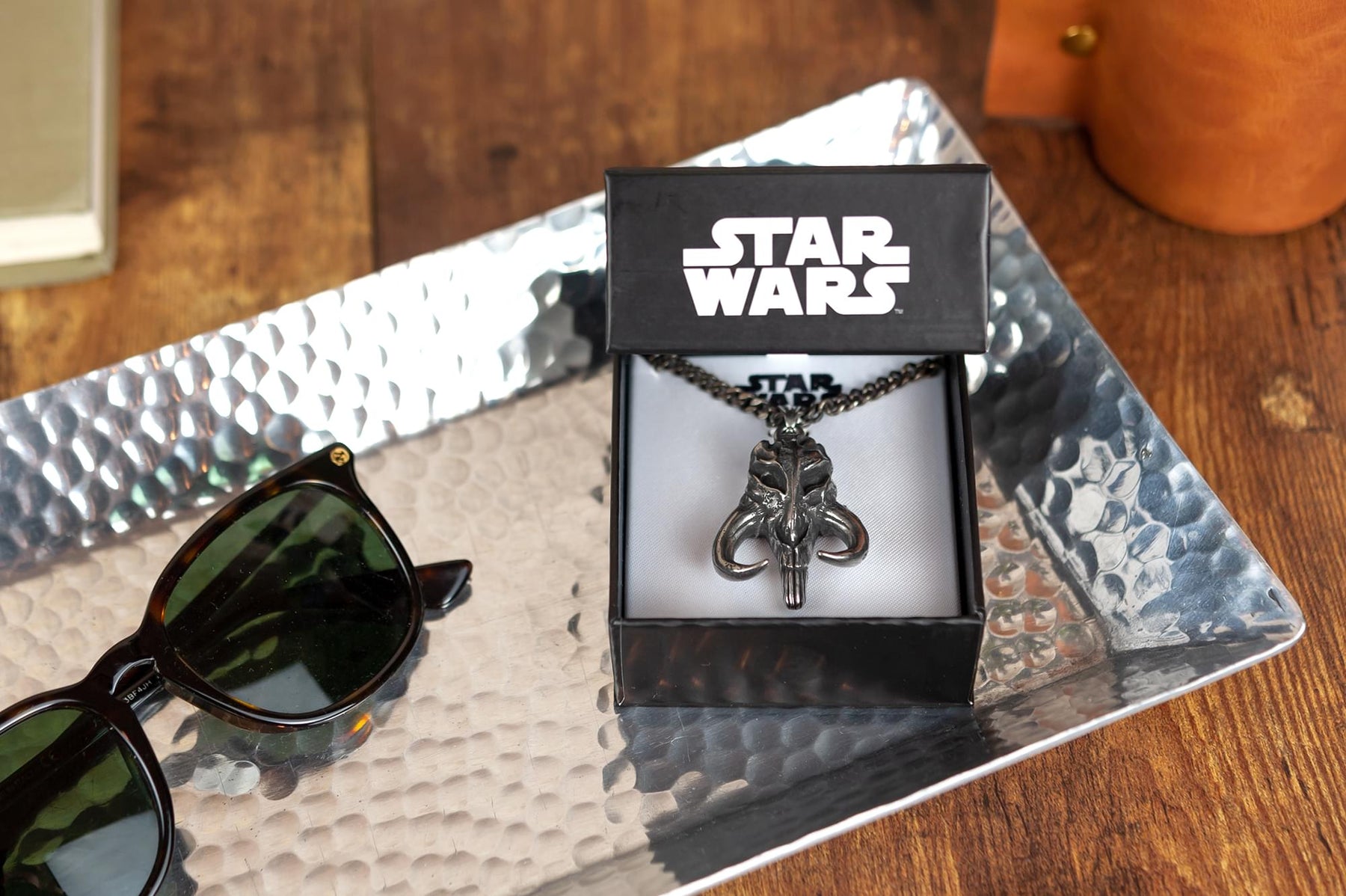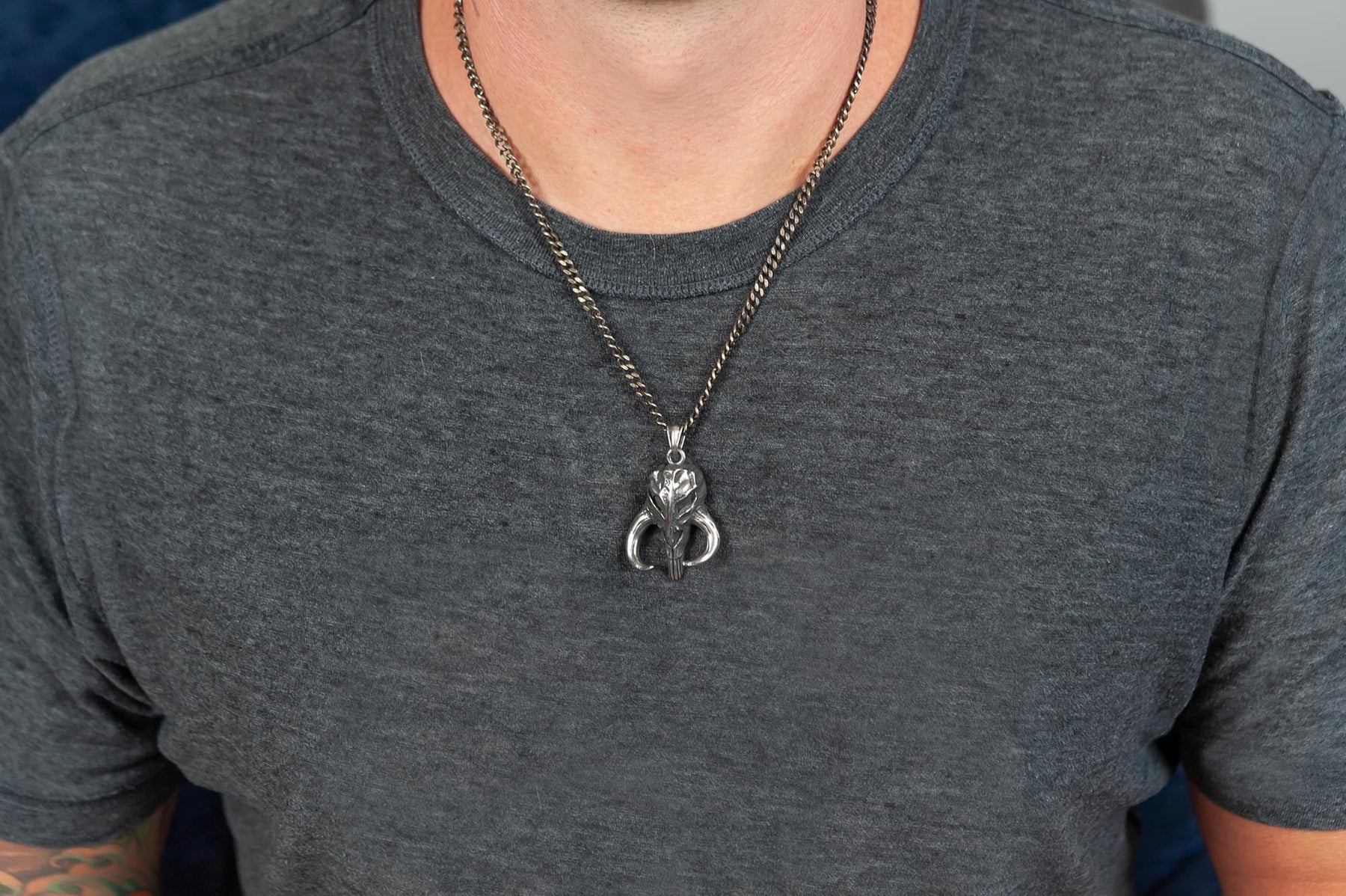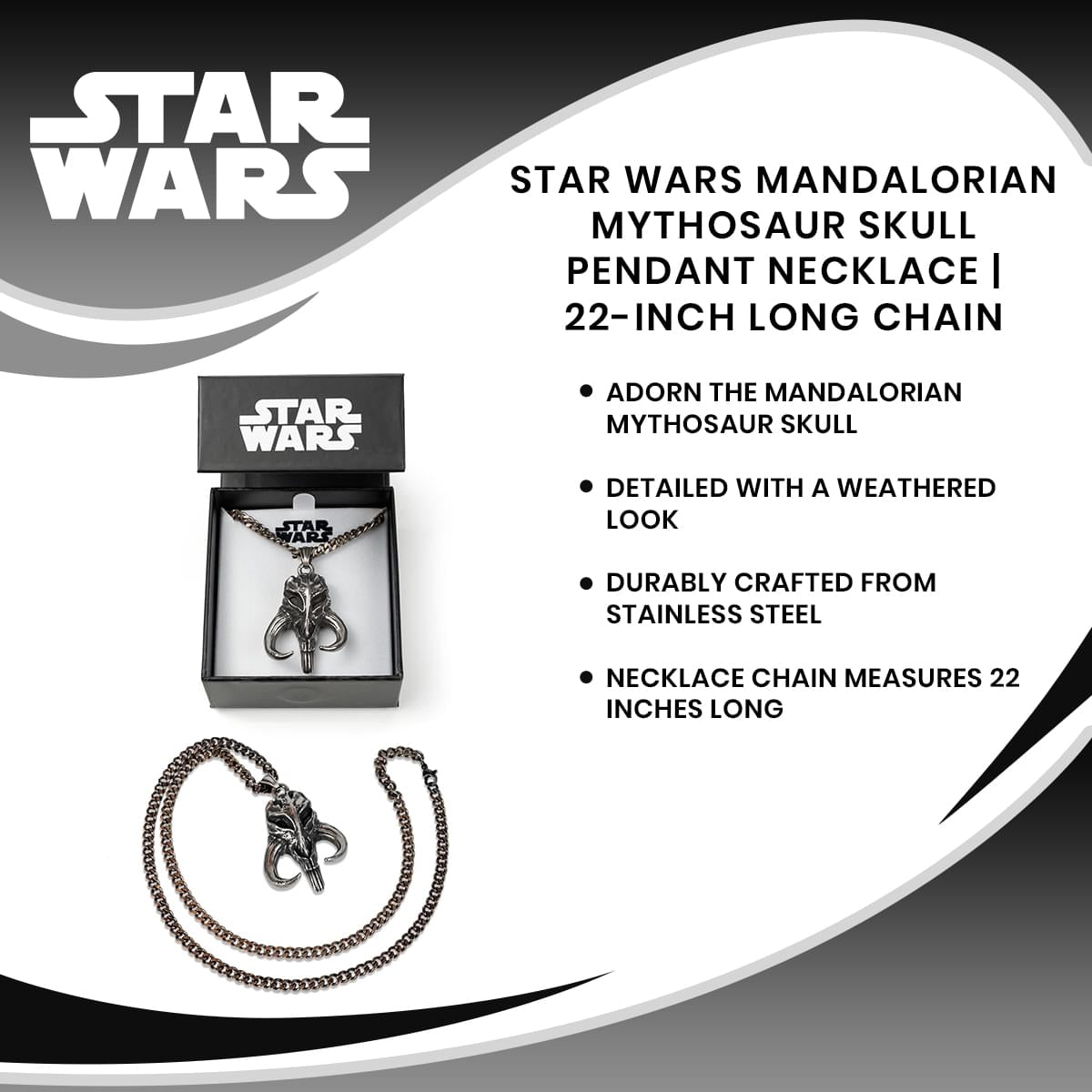 Star Wars Mandalorian Mythosaur Skull Pendant Necklace | 22-Inch Long Chain
WEAR THE LEGEND OF THE MYTHOSAUR: Fierce, dinosaur-like, creatures once tamed by the Mandalorian ancestors, the Mythosaurs were symbols of strength. Now their legacy has been passed onto future generations of Mandalorians who adorn their skulls on armor.
BECOME A TRUE MANDALORIAN: The Mandalorians found unity and strength with the Mythosaur and continue to wear symbols of its skull as tribute. Now you can show your solidarity with the Mandalorians with your very own Mythosaur pendant to wear on your chest.
FORGED IN MANDALORIAN FIRES: Hanging from a 22-inch stainless steel necklace, this detailed crest is crafted to withstand any galactic journey you may embark on. Take the spirit of Mandalore with you on every adventure.
COMPLETE YOUR BOUNTY HUNTING STYLE: For those putting together a Mandalorian themed cosplay, this detailed necklace will be the perfect subtle addition to any setup. Show your dedication to detail and to the Star Wars legends, the Mandalorians.
OFFICIAL STAR WARS COLLECTIBLE: Durably crafted and packaged in a Star Wars themed display box, this Mandalorian necklace is officially licensed and is a must-have for any serious Star Wars collector.
BEAR THE MARK OF A MANDALORIAN
A symbol of tradition and Mandalorian iconography, the Mythosaur skull served as a sigil to Mandalorians; some even adorning it on their armor. The Mandalorian ancestors once rode the mighty Mythosaurs and the creature has been deep-rooted into the Mandalorian society ever since. With the most recent mention of the Mythosaur found in The Mandalorian Disney+ series, fans everywhere are taking the symbol for themselves as a show of solidarity for the daring bounty hunter, Din Djarin, a.k.a. "Mando."
BRING HOME THE SYMBOLISM
Now you can take this crest for yourself in the form of this Mythosaur stainless steel necklace. Featuring the skull of the fantastic creature, this 22-inch long necklace will identify anyone wearing it as having ties with the Mandalorian culture. Show your unity with the battle-hardened warriors of Mandalore or simply your intense fandom for the "galaxy far, far away" with this necklace. If you're a follower of all things Star Wars and you enjoy a classy, yet discreet, way of flaunting your fandom, this is the bounty hunter necklace for you!