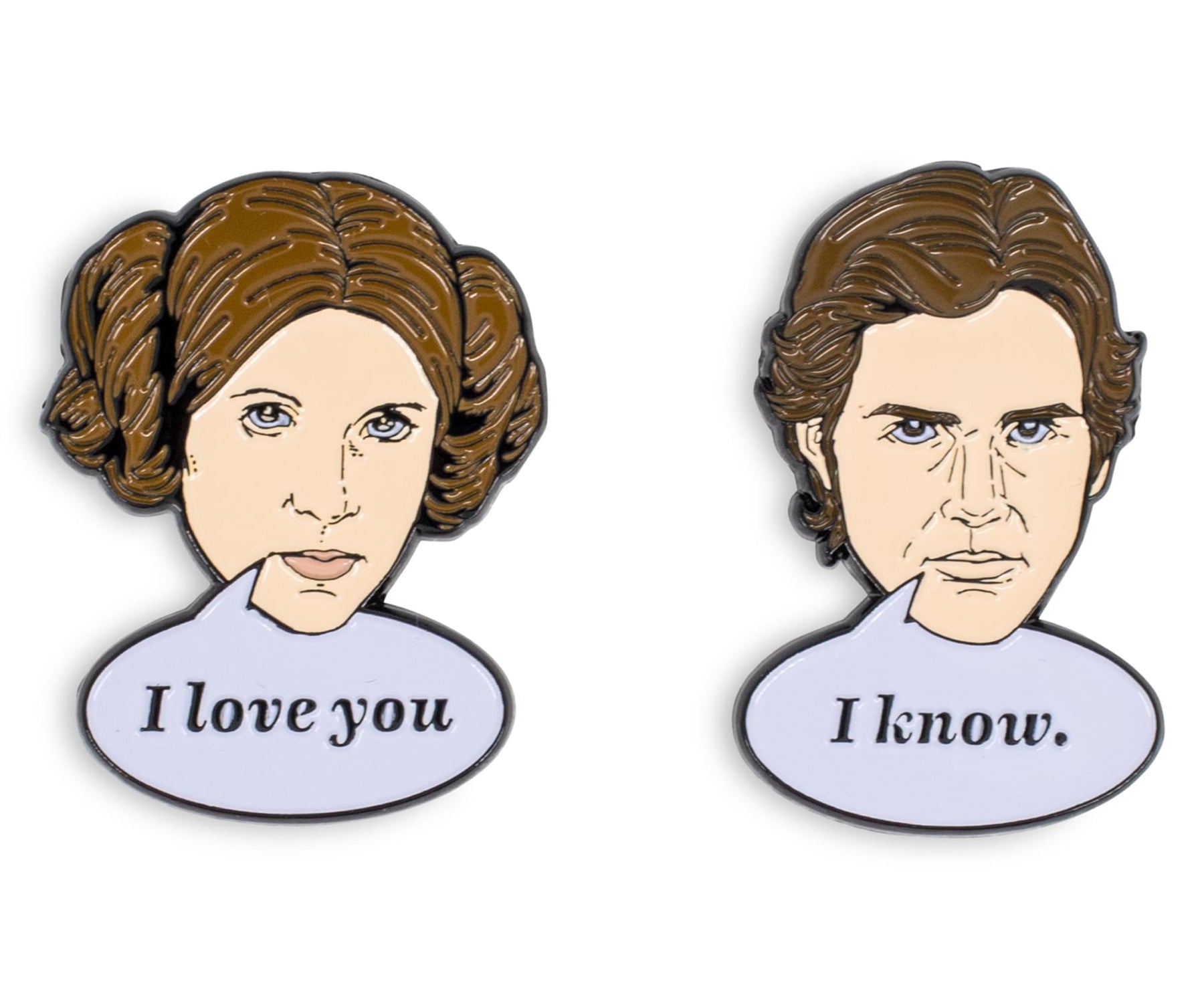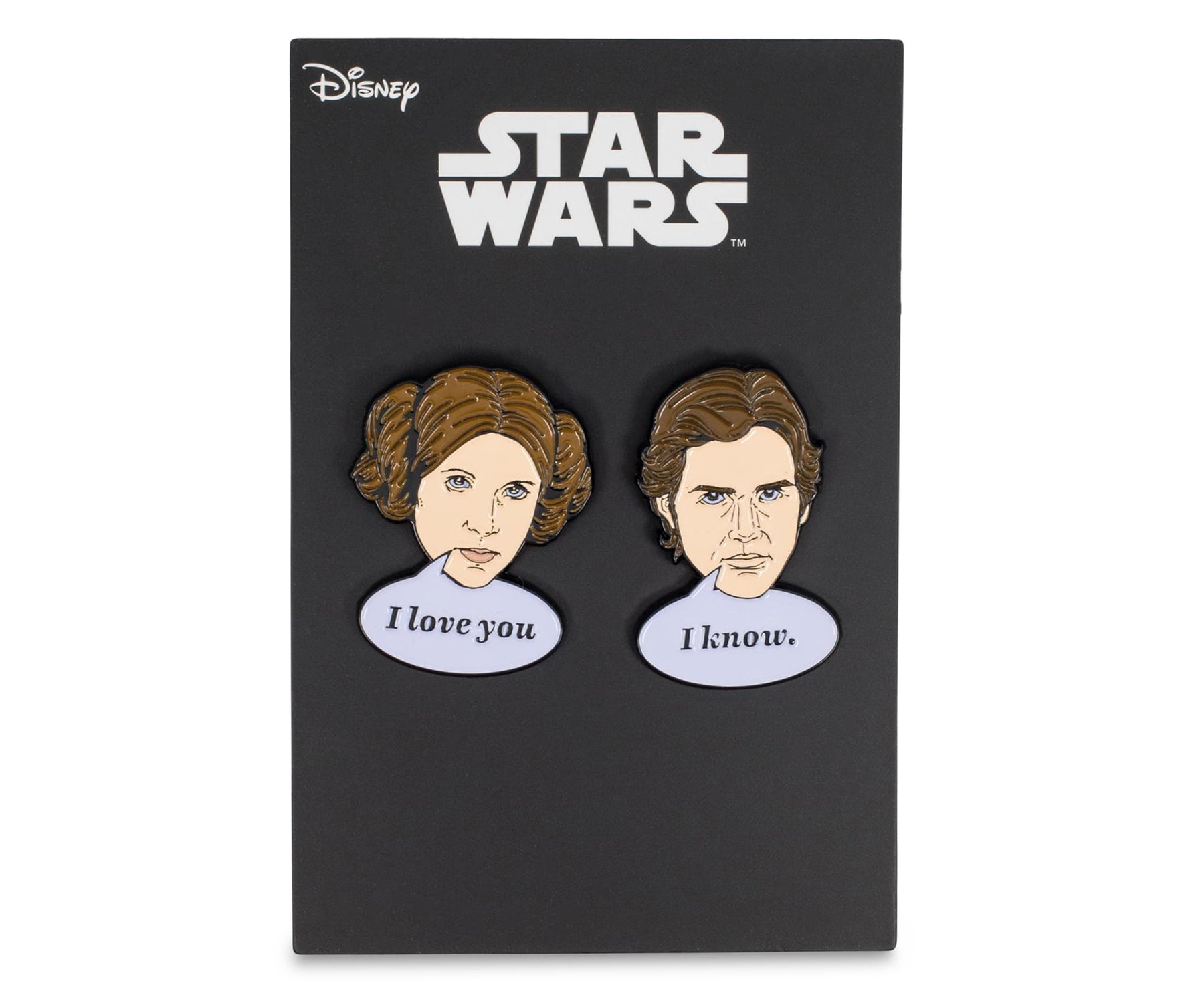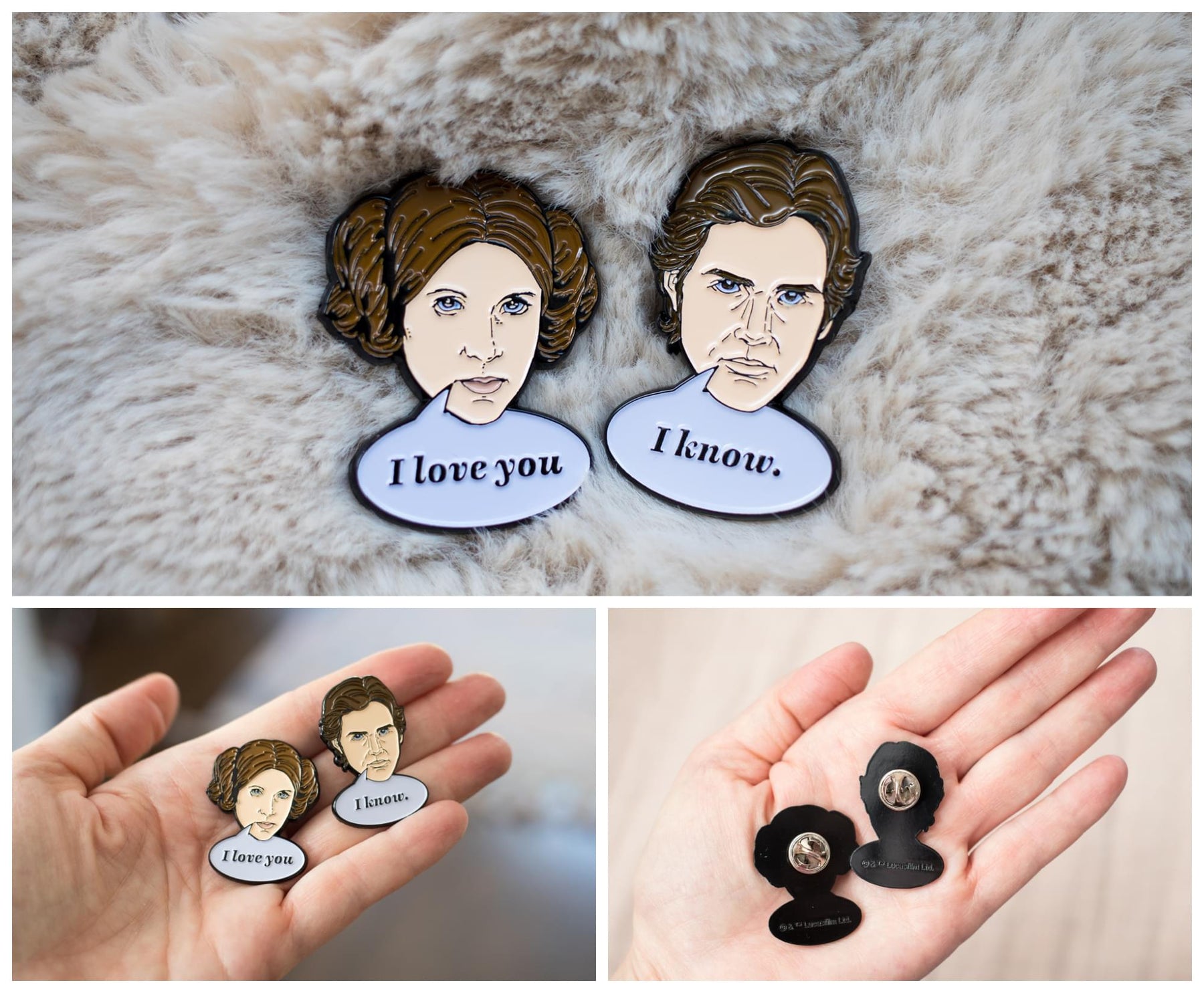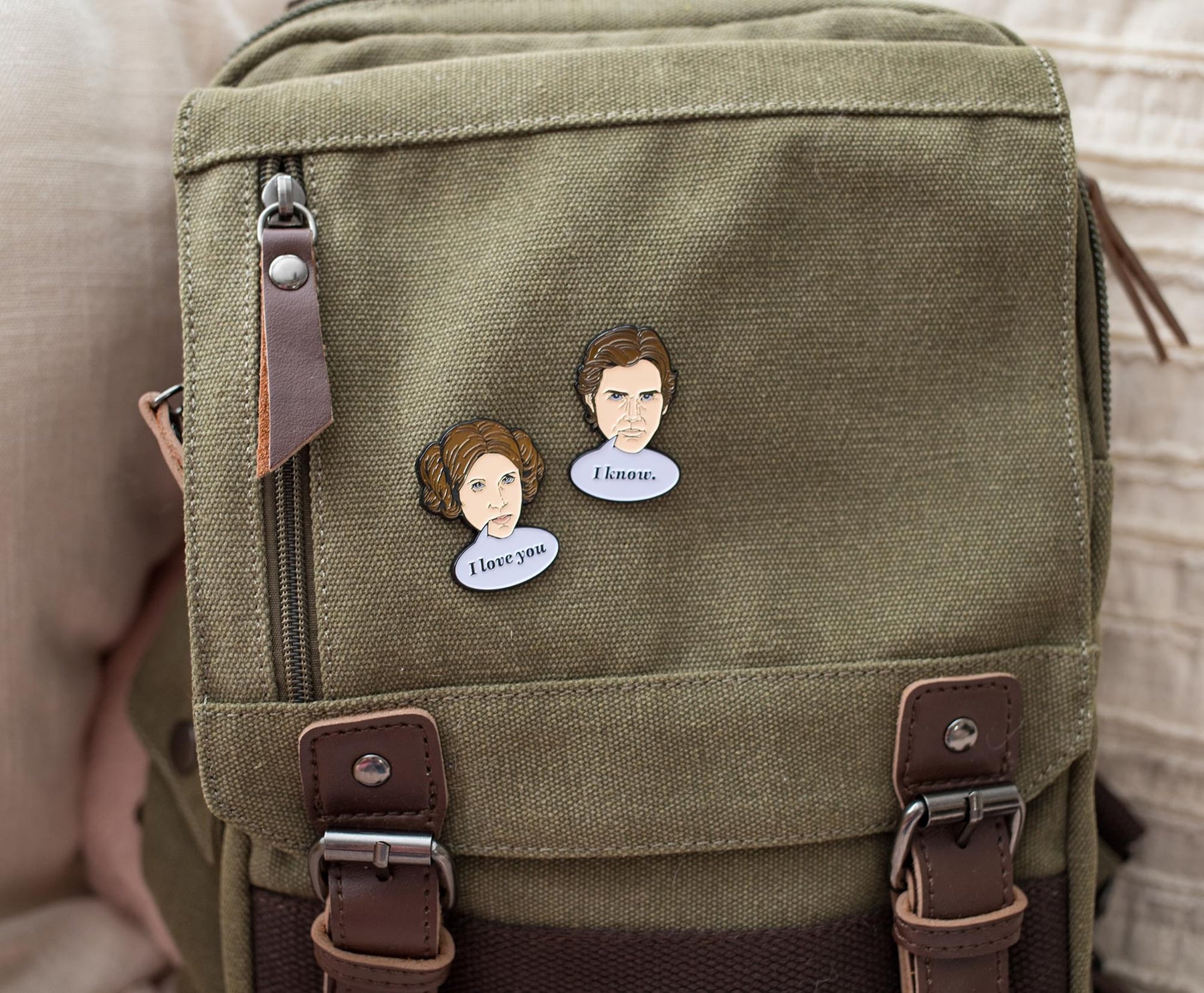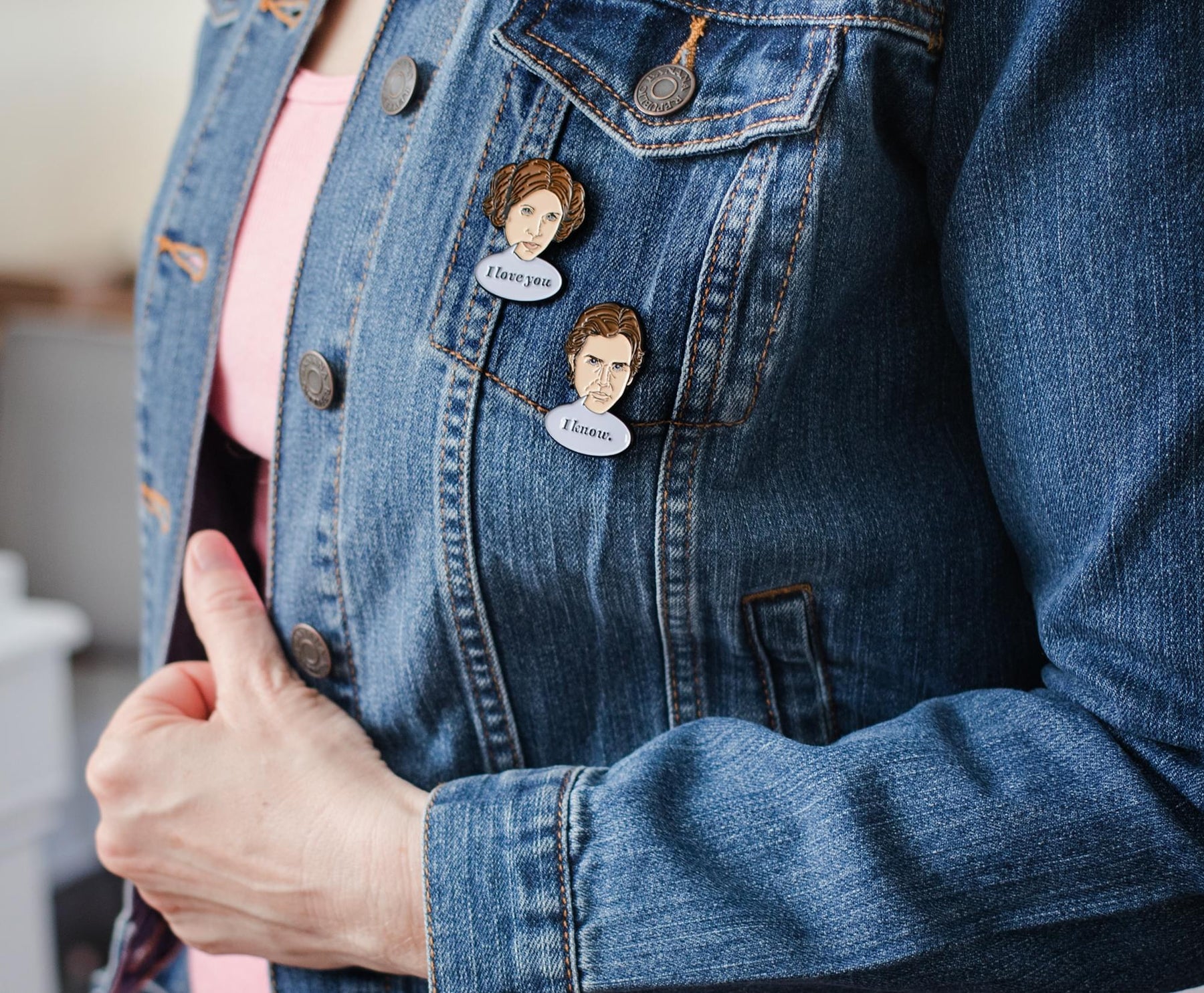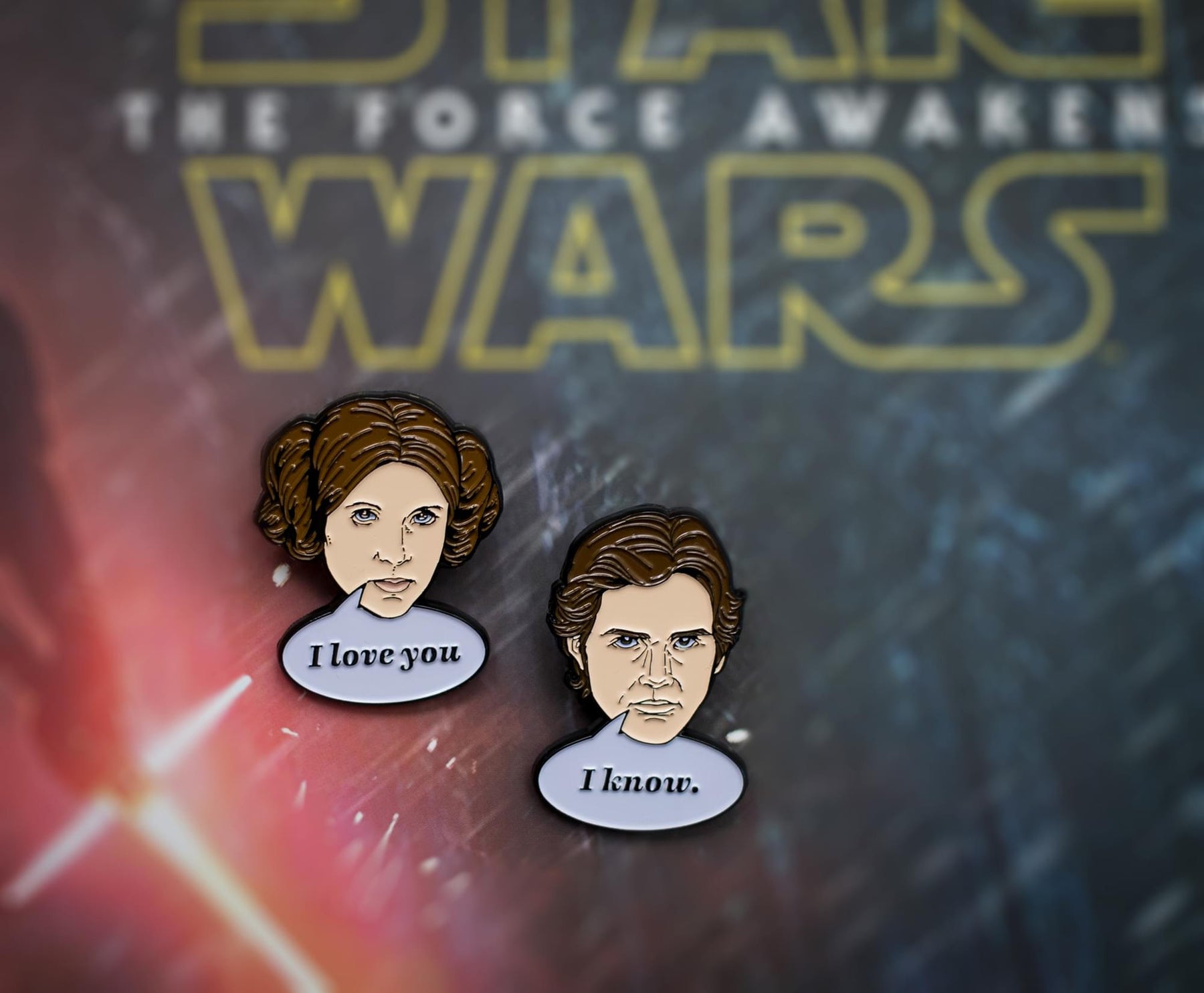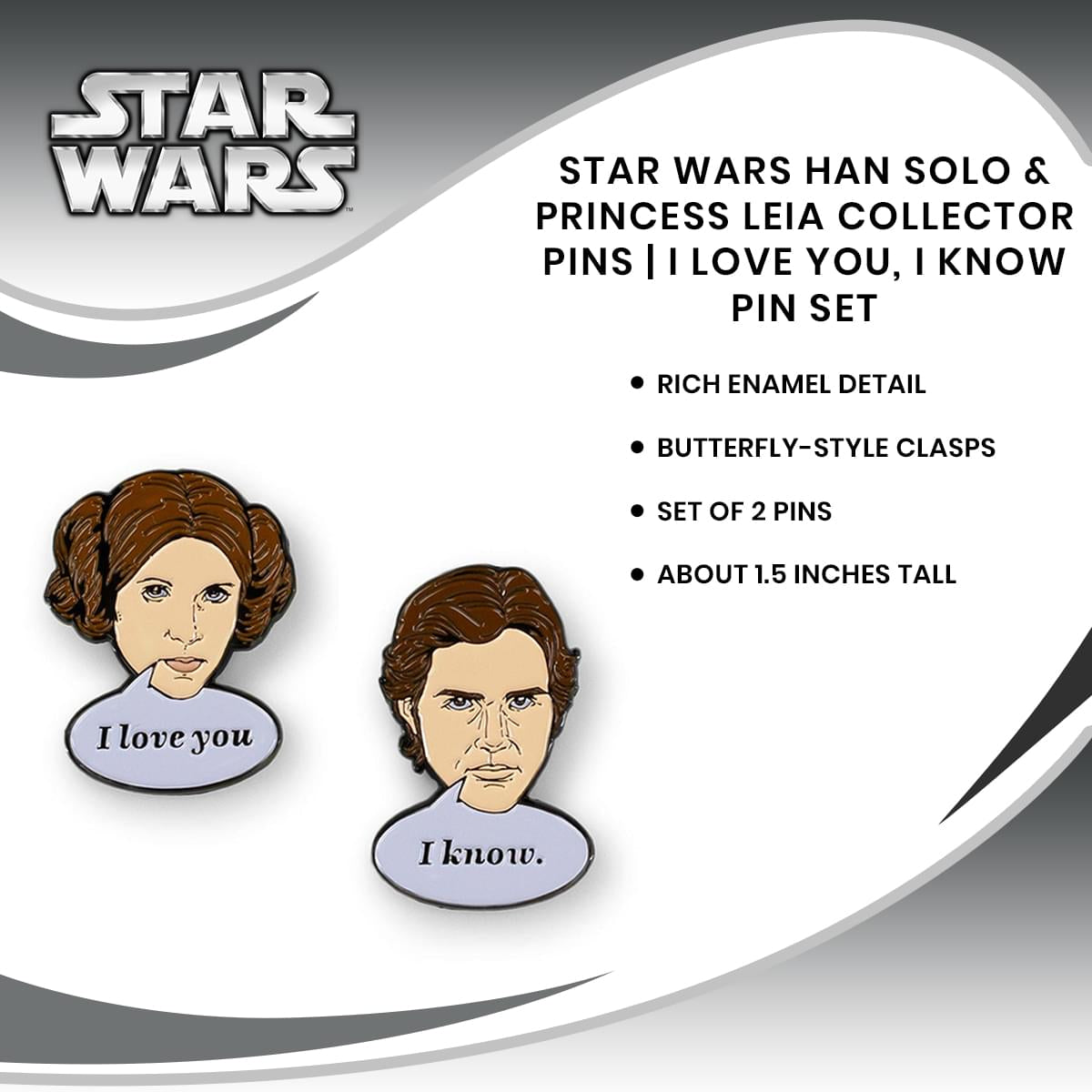 Star Wars Han Solo & Princess Leia Collector Pins | I Love You, I Know Pin Set
FEATURES HAN & LEIA: As Princess Leia confesses her love for Han Solo, Han simply replies by saying, "I know." Perfectly smug and genuine, this moment sets the precedence for their entire relationship. Both pins perfectly retell this Star Wars moment.
STAR WARS COUPLE PINS: This romantic moment shared between Han and Leia has been captured into the likeness of these pins. As a set, these pins are perfect for sharing with your own loved one as a romantic token of your affection.
QUALITY ENAMEL DETAILS: With striking hair and facial details, these Star Wars pins have an amazing finish to them. Experience the emotion in Han Solo and Princess Leia's expressions as these words are spoken.
AMAZING STAR WARS GIFTS: If you're in the market for a rare Star Wars treasure, these Han and Leia pins are a wonderful gift for any couple or collector of all things Star Wars.
OFFICIAL & EXCLUSIVE: These amazing Star Wars pins are officially licensed and designed with the Star Wars fanatics in mind! These limited edition pins are the perfect way to say, "I love you!"
SAY "I LOVE YOU" THE STAR WARS WAY
As Han approaches his fate and is about to be encased in carbonite, he and princess Leia share a tender moment. Leia kisses Han and declares, "I love you" to which Han replies, "I know." This iconic Star Wars movie moment has been captured in these gorgeously crafted enamel pins. Perfect as Valentine's gifts or for the Star Wars fan in your life, these pins are certain to leave an impact on anyone who receives them.
OFFICIAL & UNIQUE 
Officially licensed through Disney, these Star Wars collector pins are perfect for any Star Wars themed collection. Add Han and Leia to your myriad of Star Wars items for that added touch of smugness and romance. With beautifully rich details, these pins are sure to be  a treasured part of your collections!