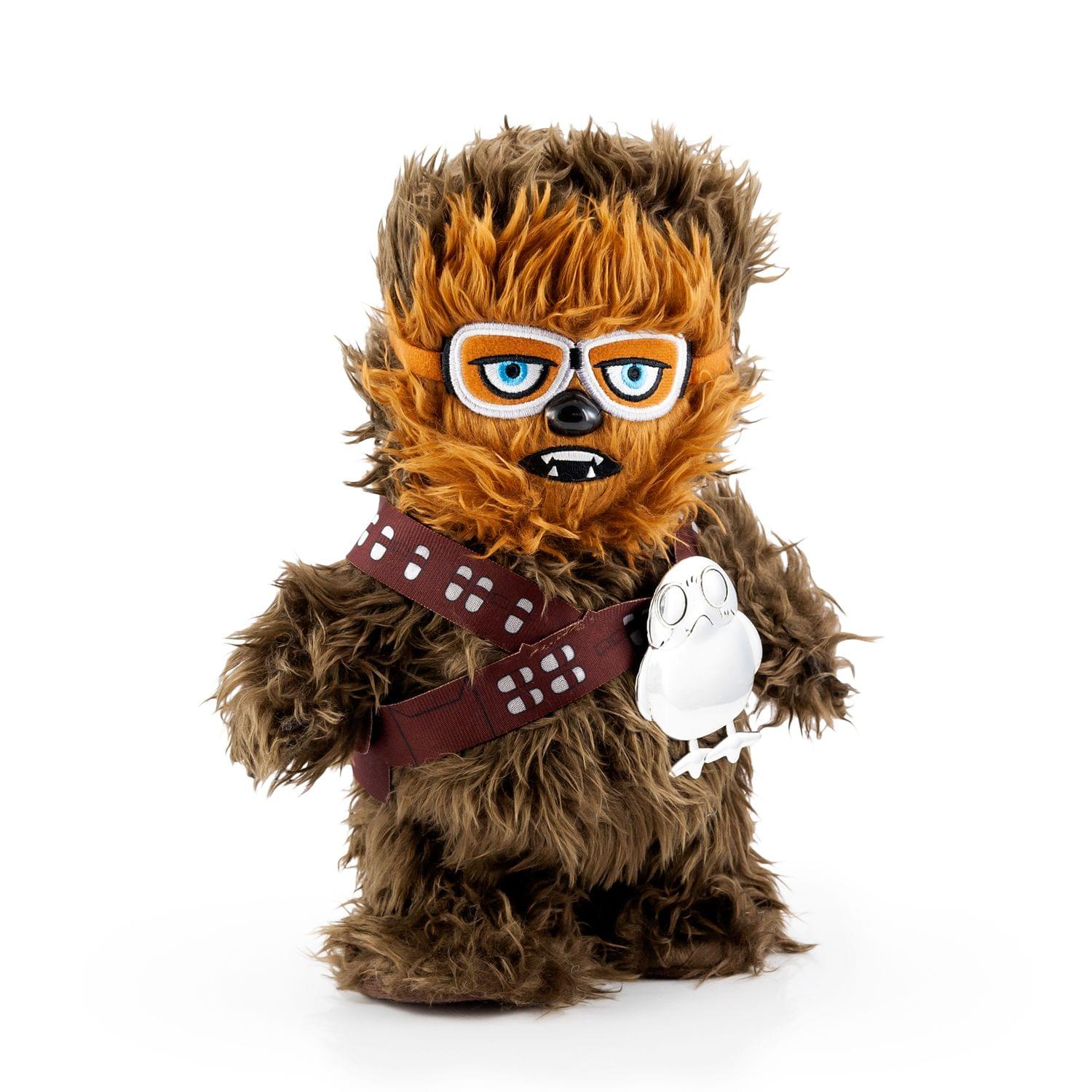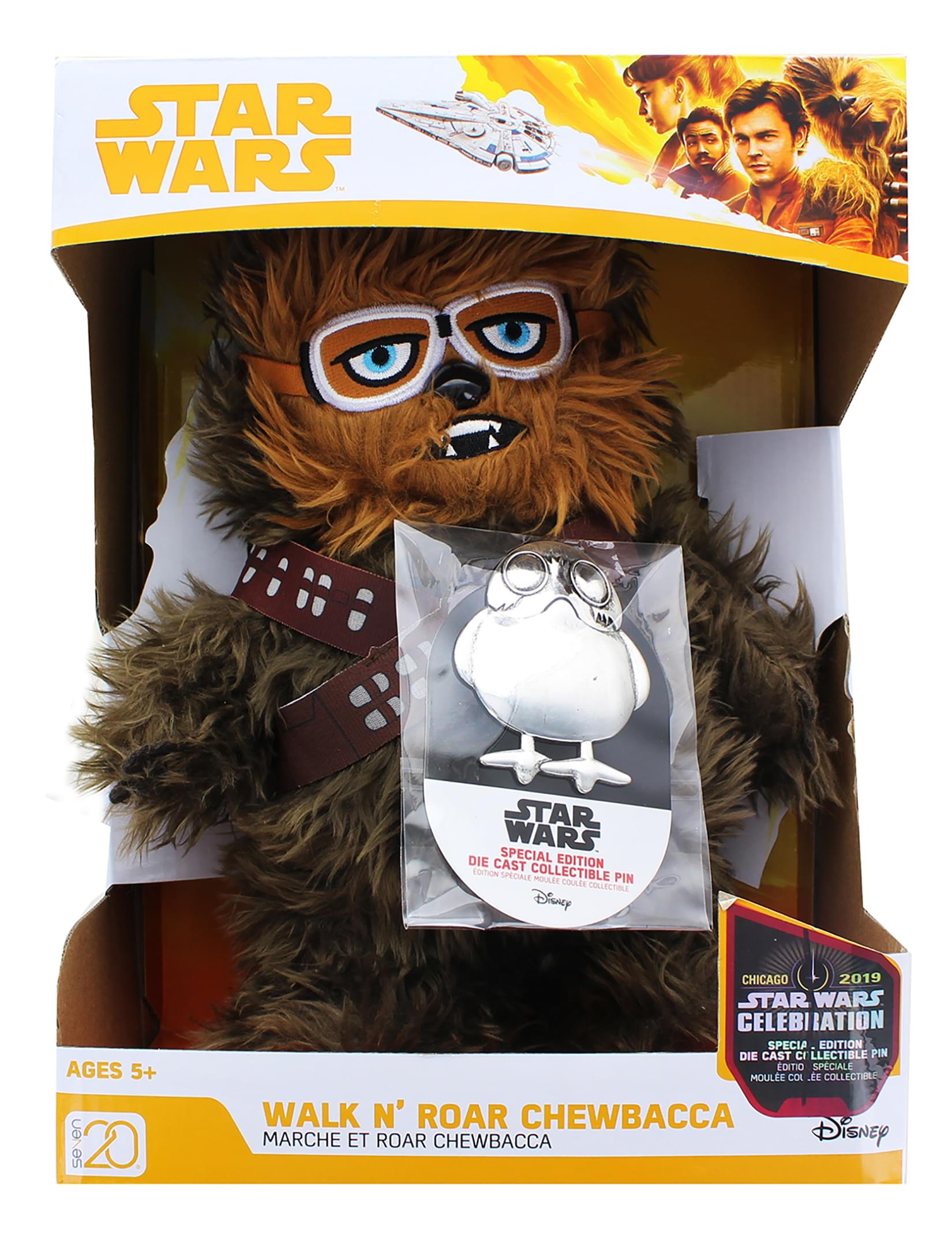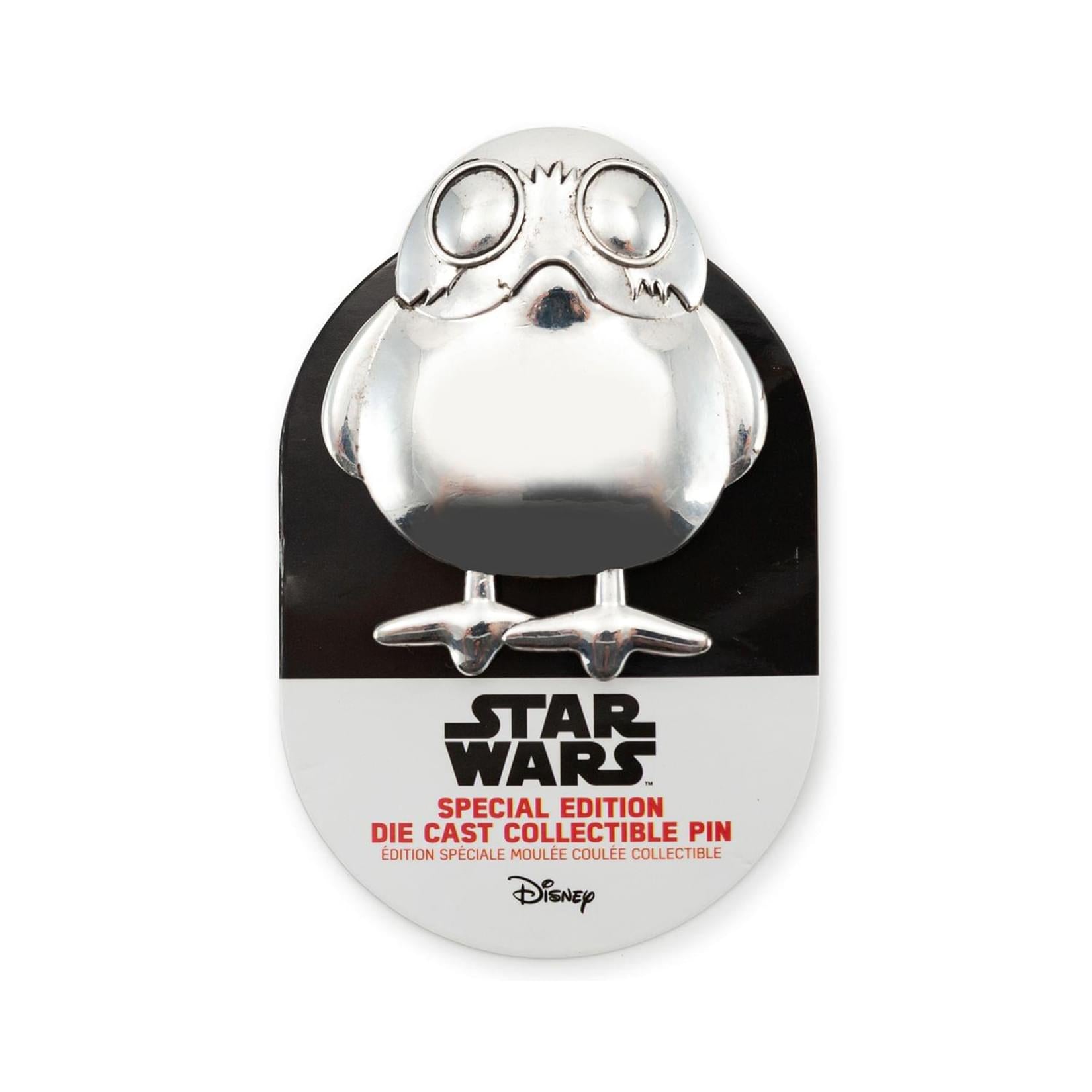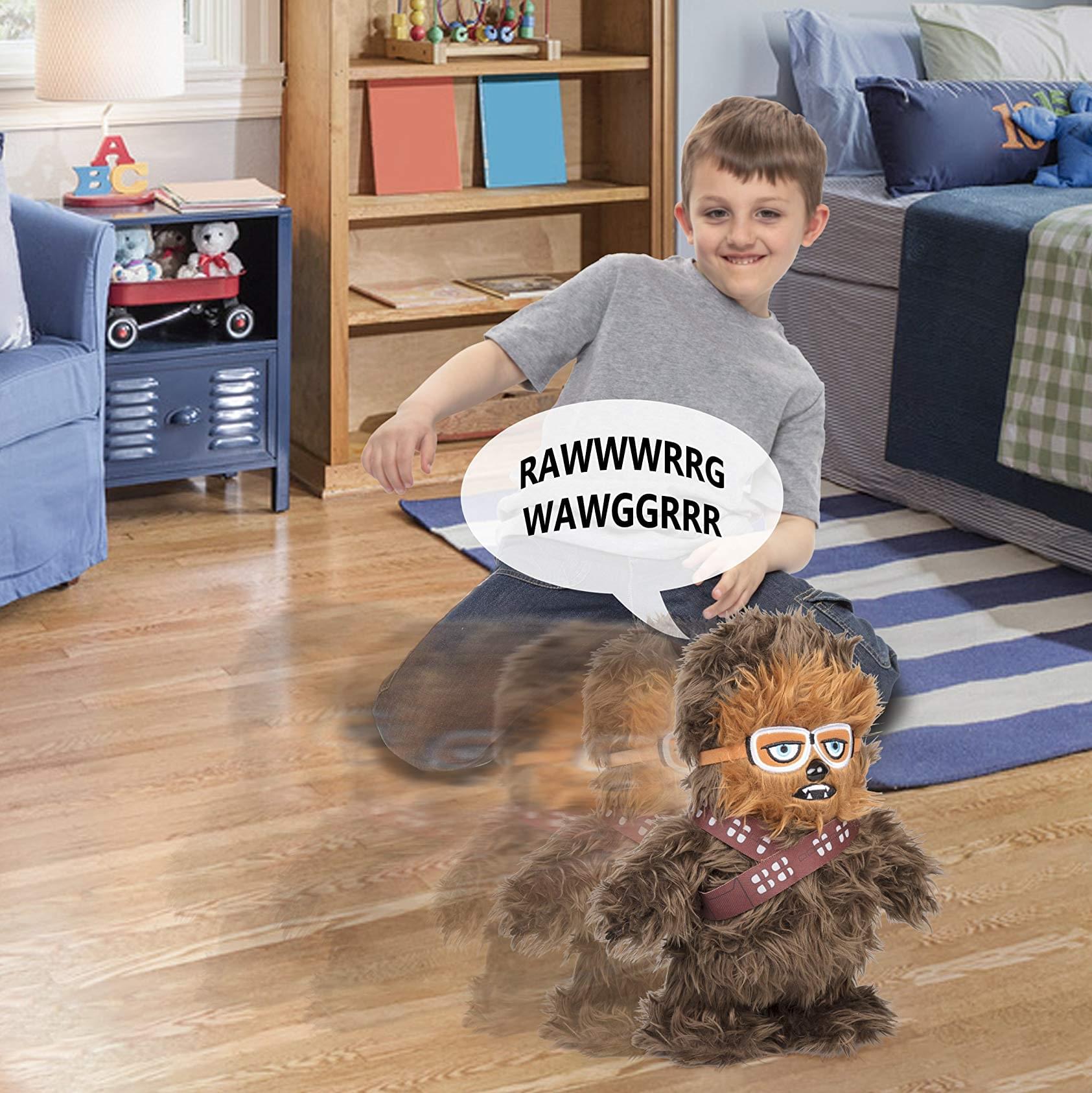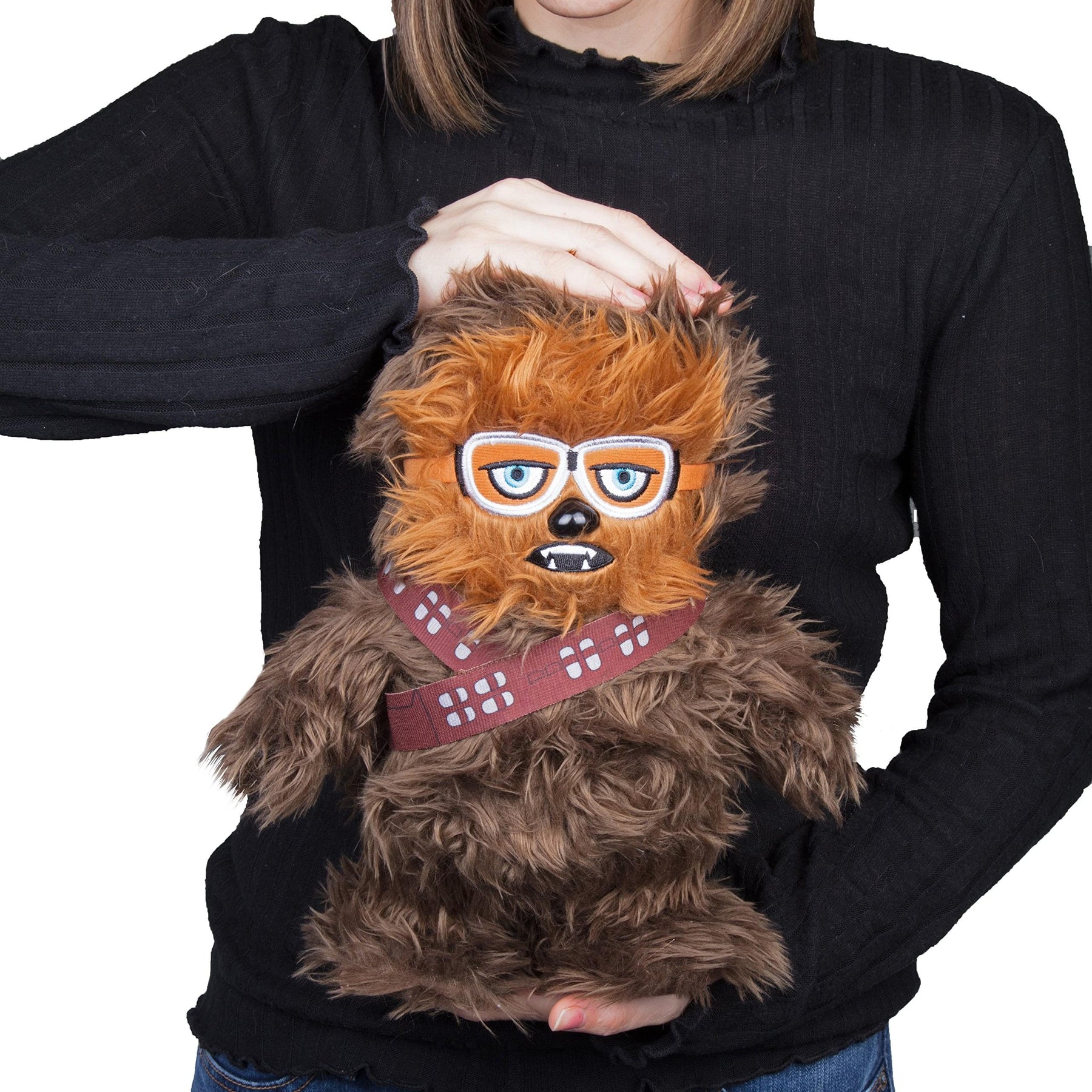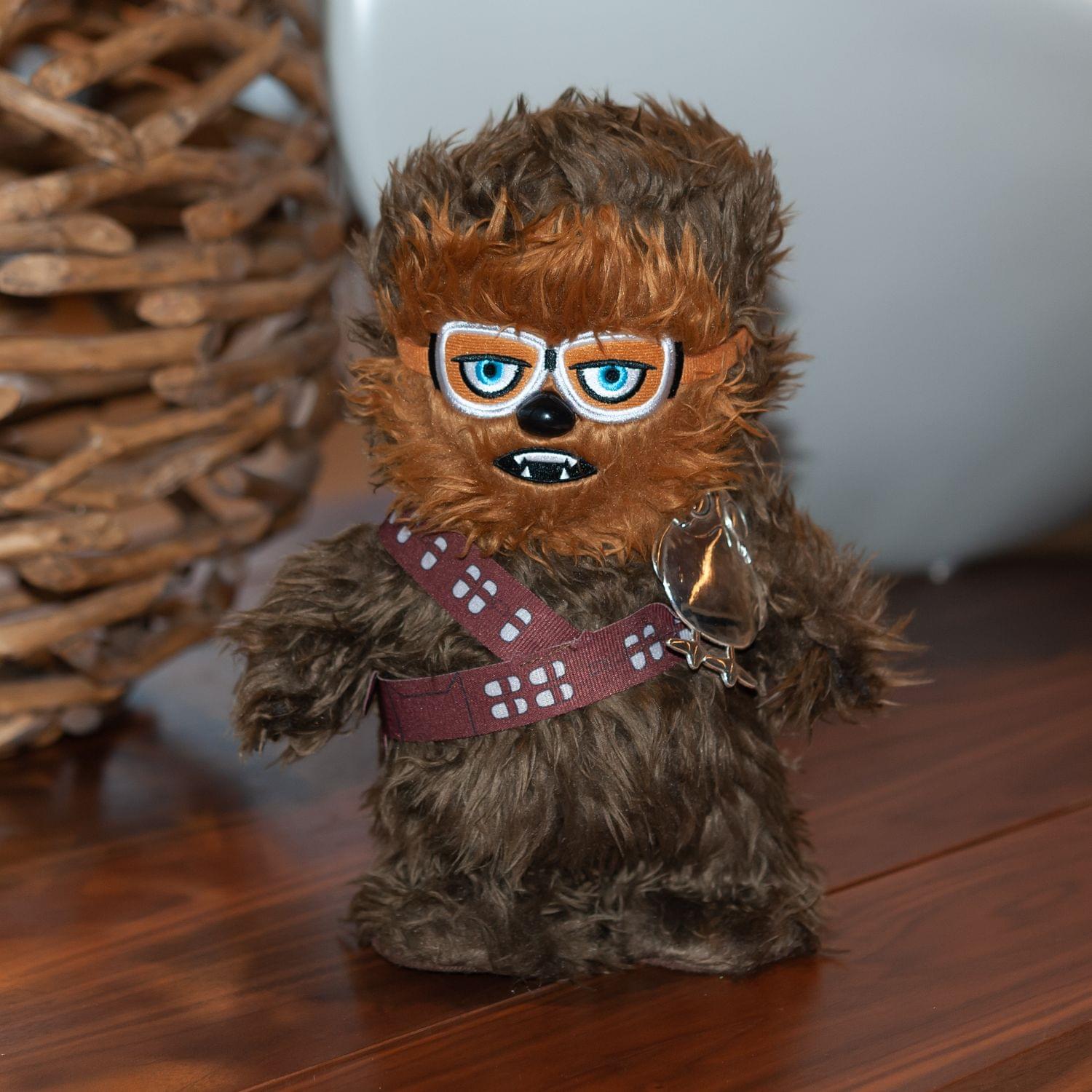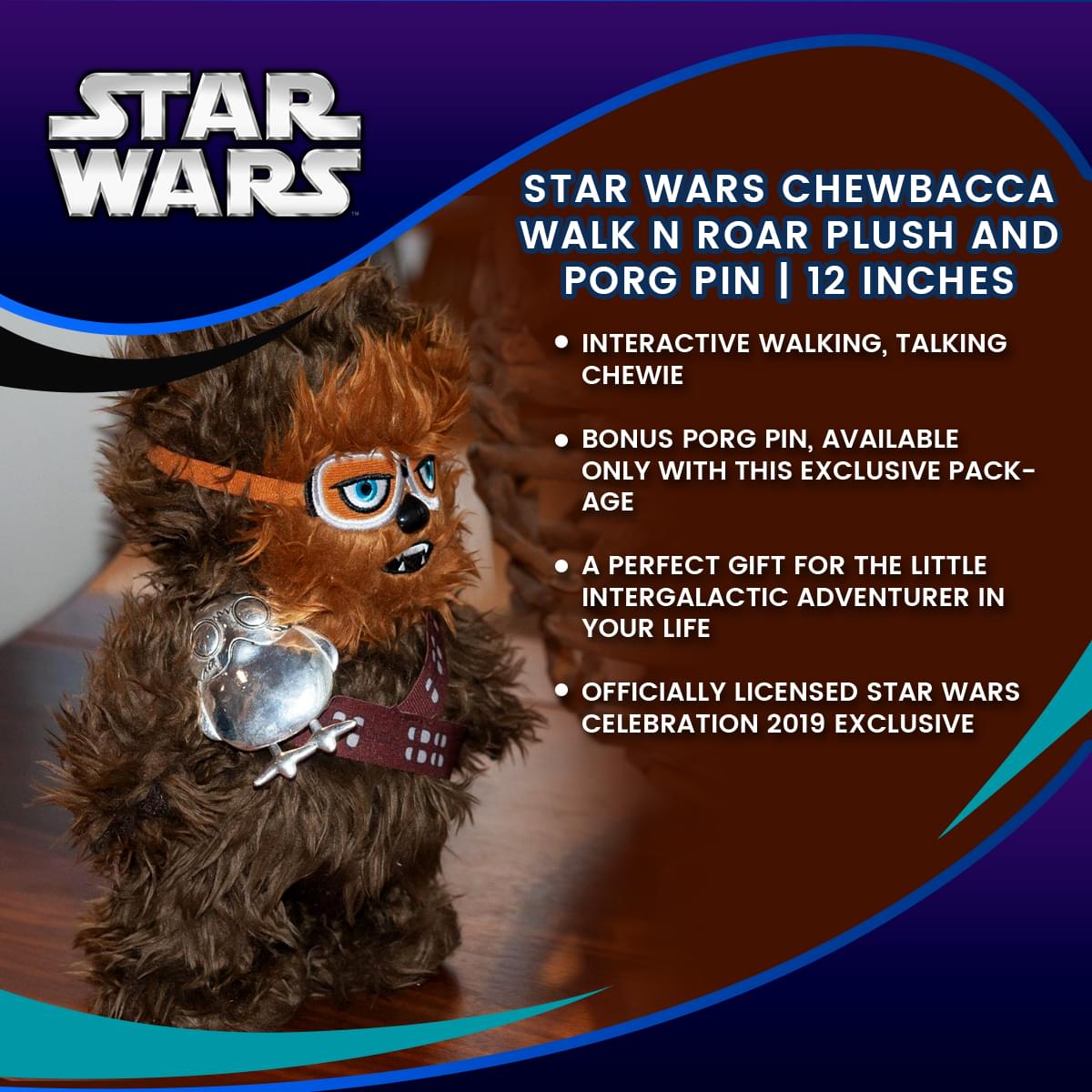 Star Wars Chewbacca Walk n Roar Plush and Porg Pin | 12 inches
INTERACTIVE TALKING CHEWIE FIGURE: Give stuffed Chewbacca a squeeze or hug, and watch him walk while making authentic Wookie sounds from the movie
A STAR WARS FAVORITE: The iconic smuggler and co-pilot will be your very own "walking carpet", as he appears in "Solo: A Star Wars Story" - this time with a Porg of his own
BATTERIES INCLUDED! Because an action figure that doesn't act is lame. Chewie's ready to roar straight from the package. Takes 3 AA cells
READY FOR WOOKIE WEEKEND! This toy will delight even kids too young to know about Chewie and the Porgs. The Porg pin is exclusive to this package
MAY THE WOOKIE WALK WITH YOU: This plush Star Wars toy is ready for cuddle action. He's 12" tall and has soft, stroke-able fur
Launch into lightspeed adventures with a classic character.

It's not wise to upset a Wookie, but this one is an amiable playmate who just wants to amuse you with authentic Wookie phrases and roars, straight from the movies. Keep your own little intergalactic smuggler entertained for hours with this Star Wars interactive Chewbacca sidekick.

Everyone's favorite smuggler and Millenium Falcon co-pilot is ready for action – he's a walking, talking plush straight from the latest movie, Solo: A Star Wars Story. Chewie stands a good 12 inches tall and has super soft fur that's just begging for being petted and stroked. An exclusive Solo: A Star Wars Story product. Comes with 3 AA batteries, ready for action right out of the box. Walk Chewie straight into your cart now!
Read All About It on Our Blog
Trending Geek