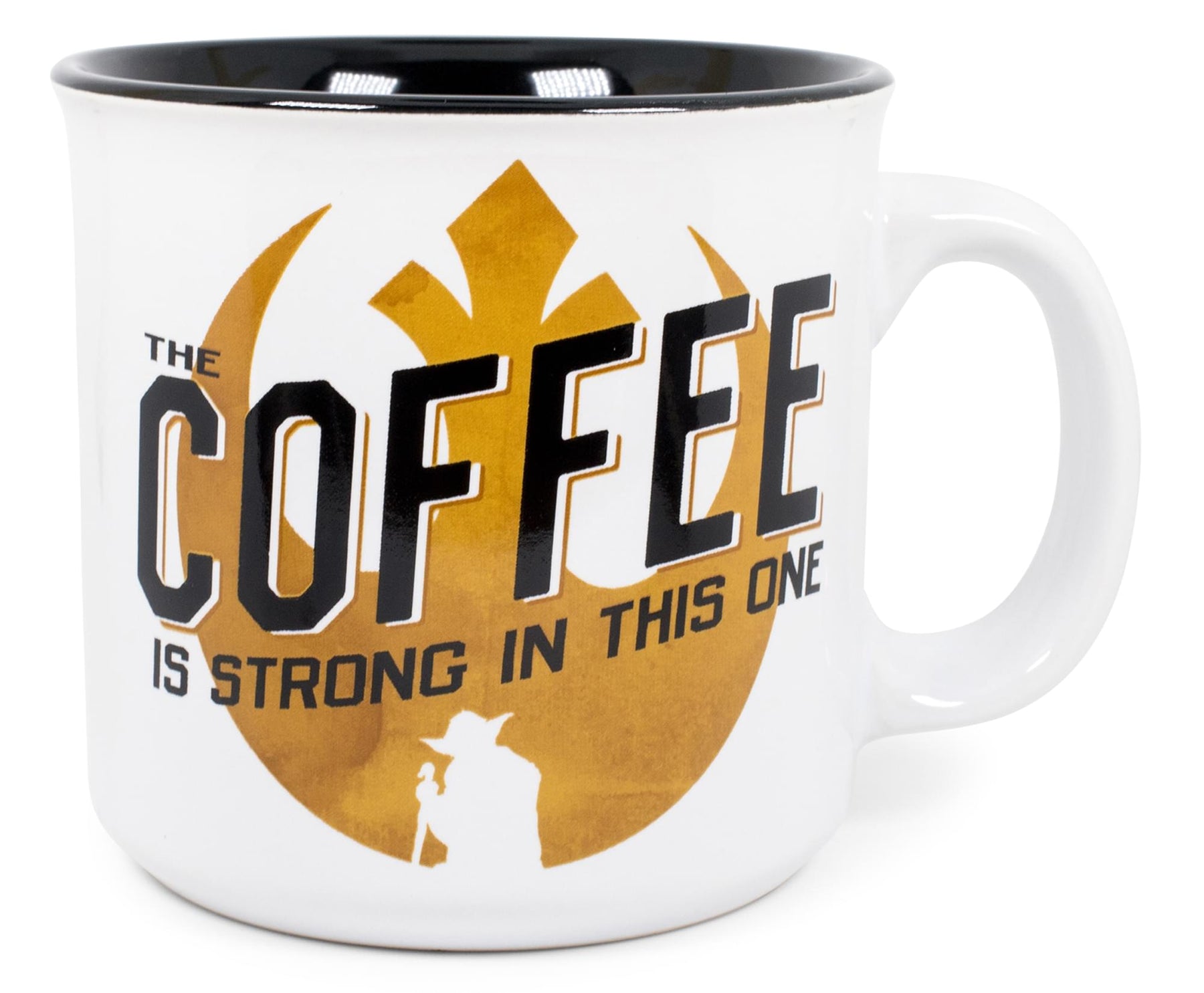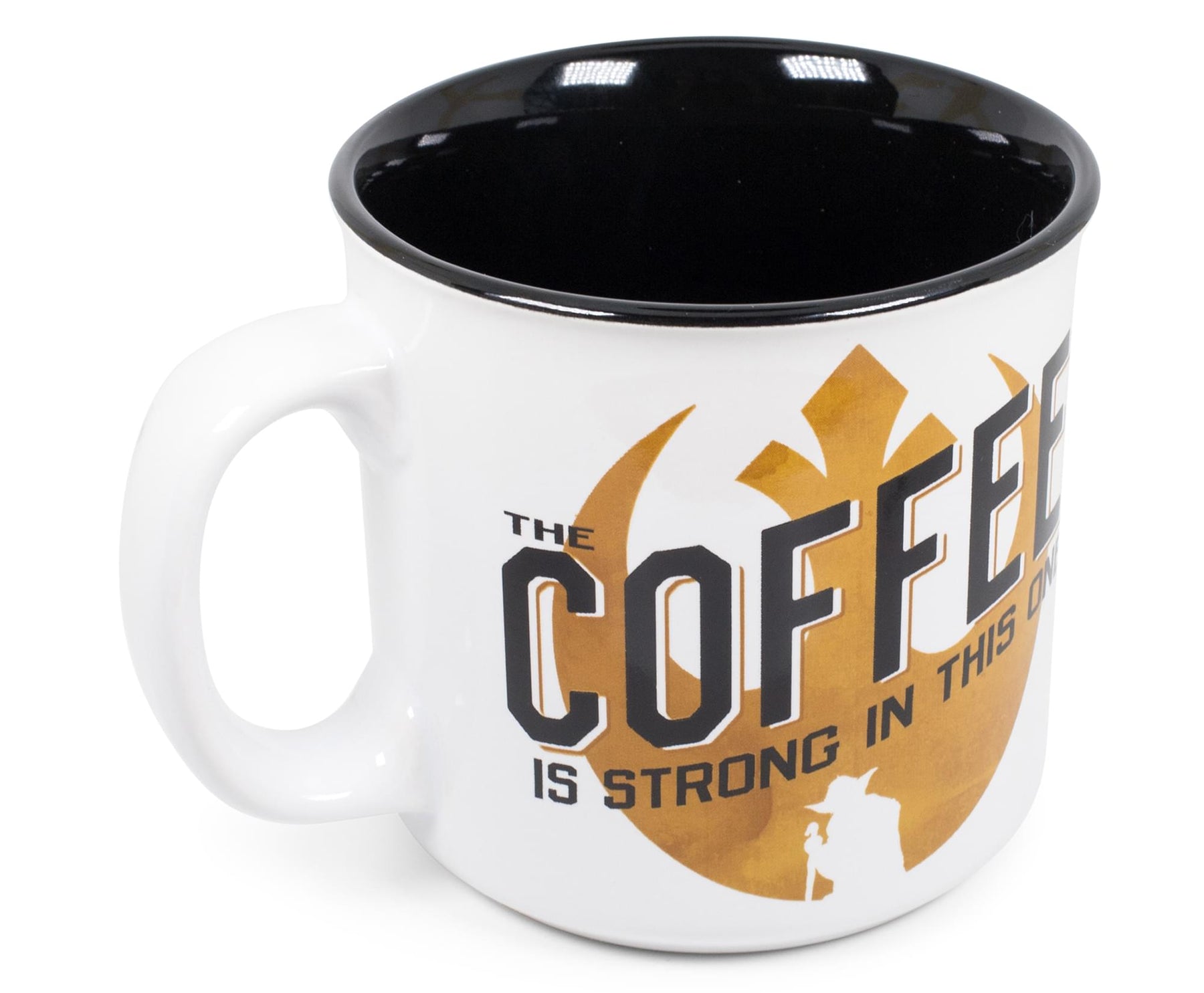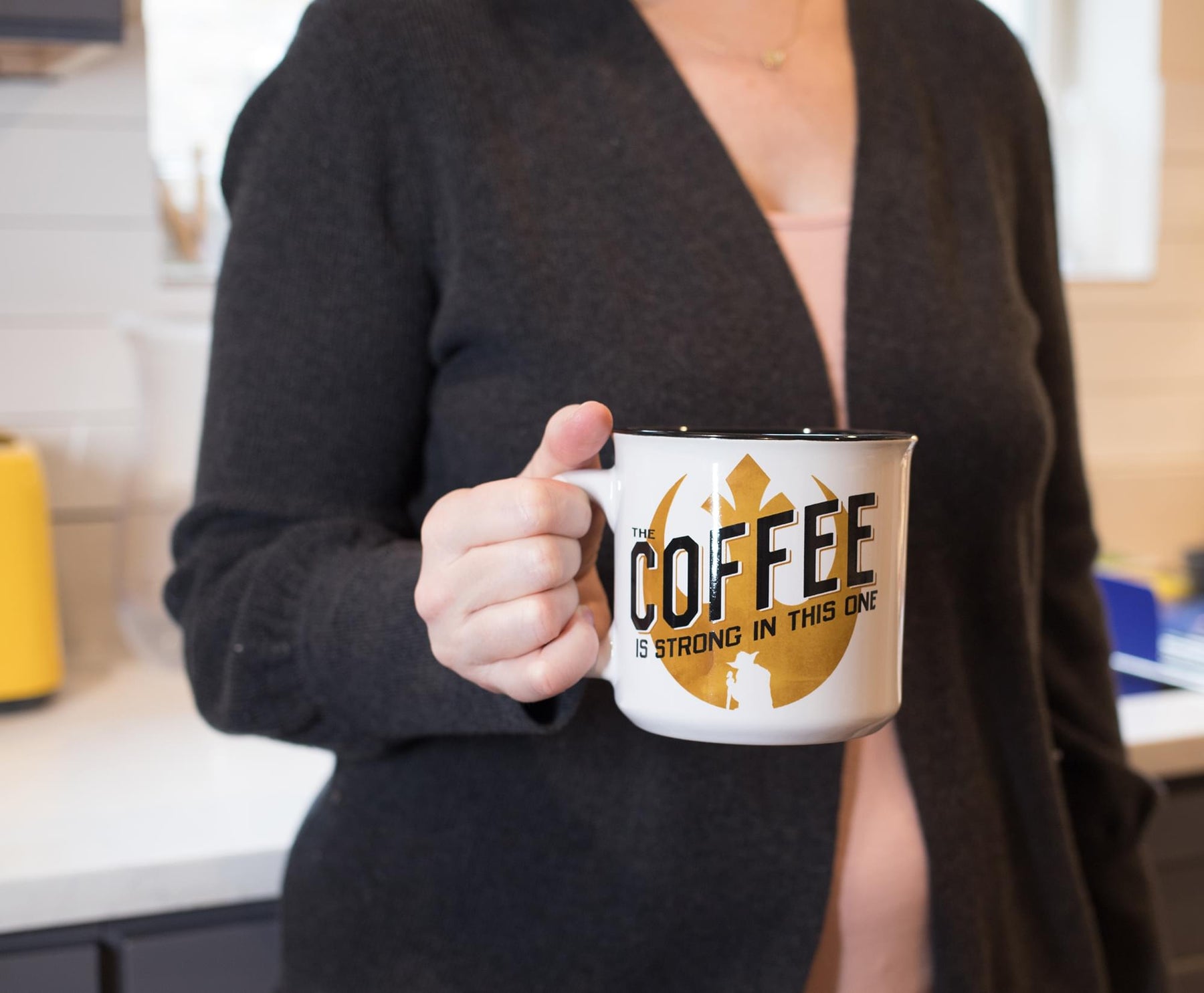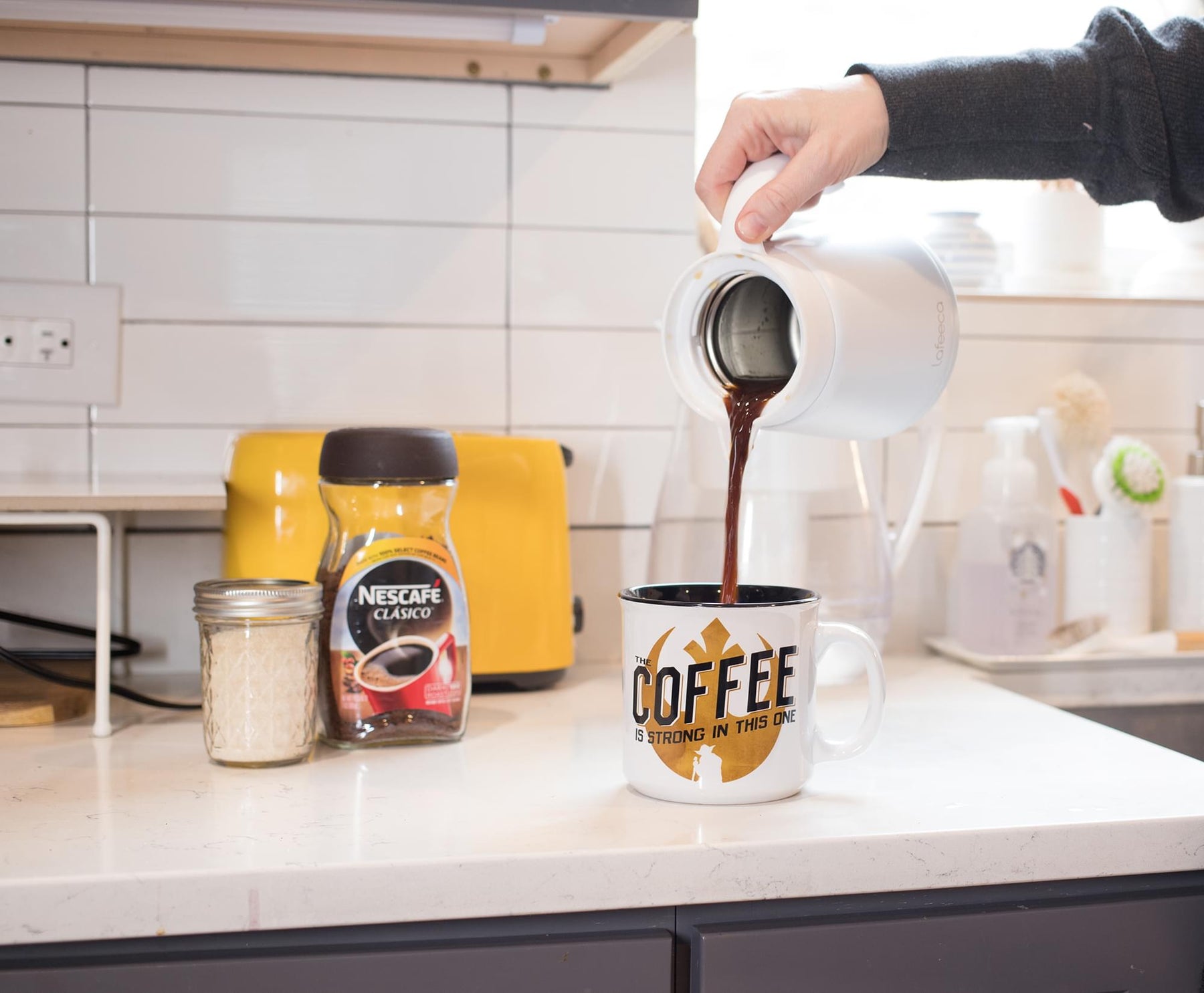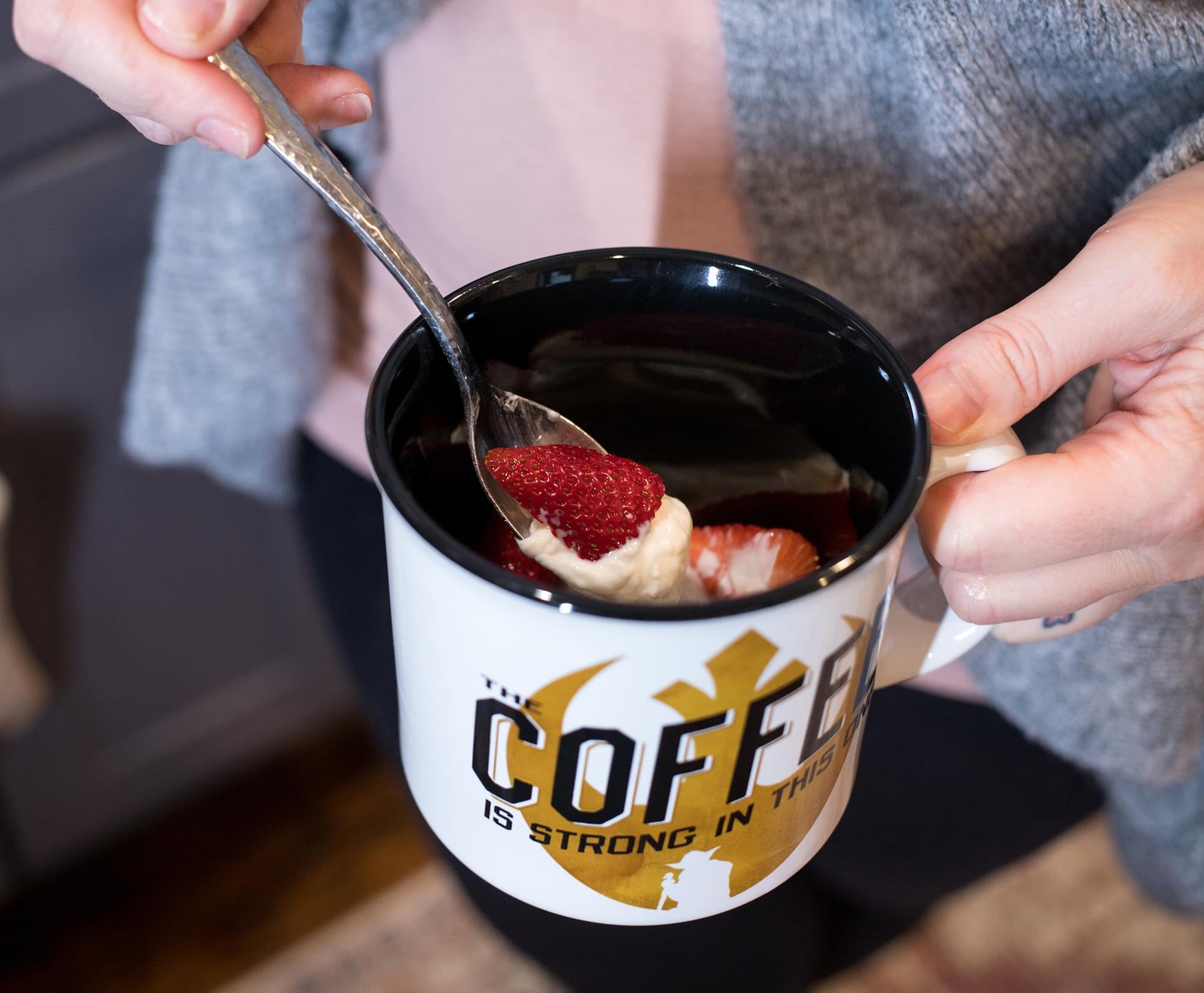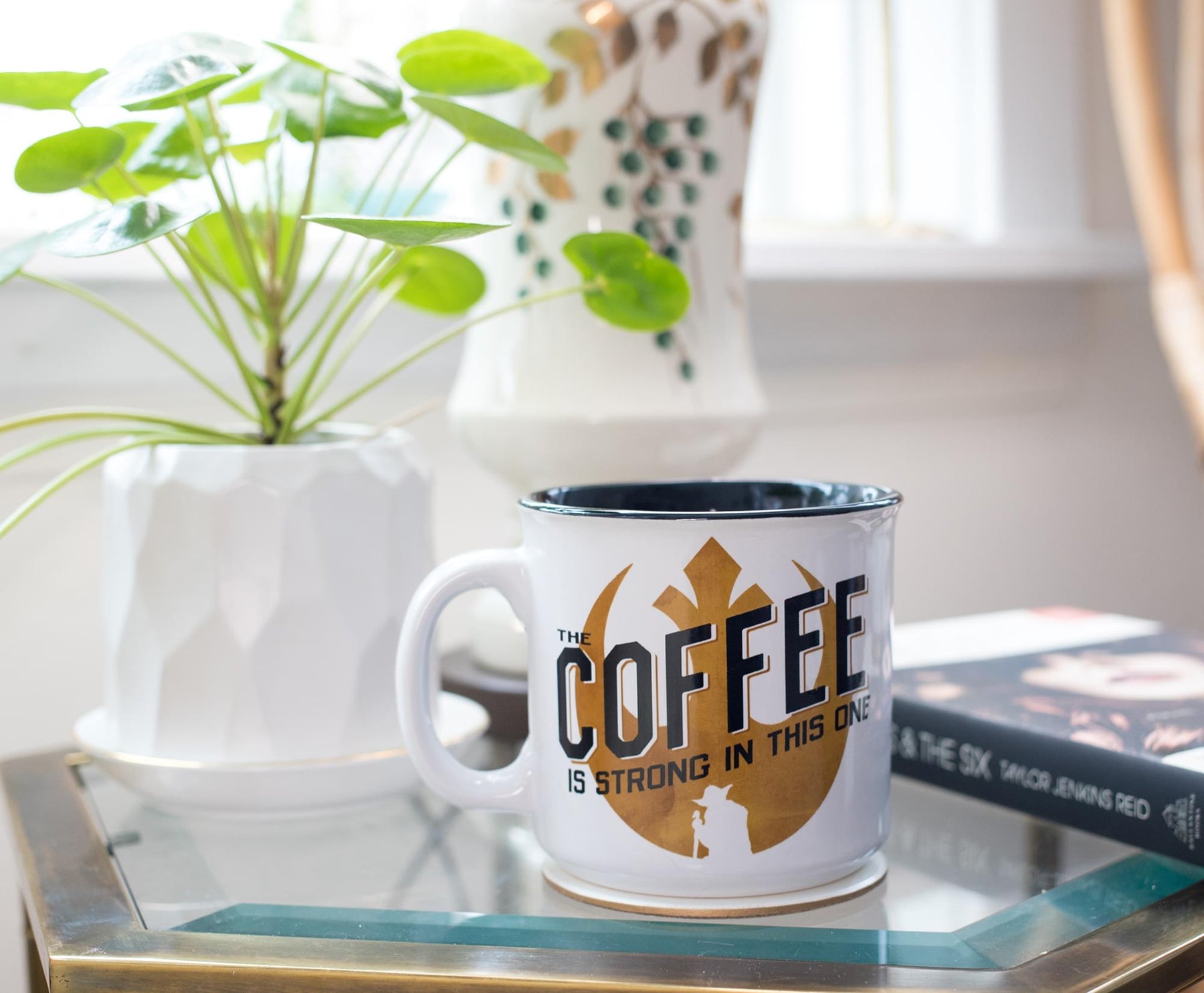 Star Wars "Coffee Is Strong In This One" Ceramic Camper Mug | Holds 20 Ounces
COFFEE. REBEL. REPEAT: Travel to a faraway galaxy with a warm java in hand. Straight from the swamps of Dagobah comes this Star Wars camper mug featuring the Order's smallest Jedi Master, who certainly has a way with words.
KICKSTART YOUR REBELLION WITH CAF: Some might say that rebellions run on caffeine. Rise and rebel with this mug featuring a coffee colored starbird logo, and Yoda's silhouette beneath the words "The Coffee Is Strong In This One."
WITH YODA, SHARE A DRINK: How do you take your coffee? We like ours with an extra shot of rebellion. This large camper mug generously holds up to 20 ounces of your favorite hot or cold beverages. Perfect for toppling tyranny.
STANDARD ISSUE FROM CORUSCANT: This BPA-free ceramic mug is made for long-lasting use to accompany all your galactic adventures. Easy to maintain, it is suitable for both the microwave and dishwasher.
OFFICIAL STAR WARS COLLECTIBLE: You'll feel the power of the Force after downing some delicious hot coffee from this coffee cup. After the battle, join the celebration with this officially licensed Star Wars camper mug.
START YOUR TRAINING WITH SOME CAF
You'll be ready to take on the Empire when you've had some fresh brew from this Star Wars camper mug.
We hope we look as good when we turn 800. Jedi Master Yoda appears on this design in silhouette, at the bottom of the symbol of the Rebellion, the Alliance Starbird, aka the Phoenix. It's soft brown hue brings to mind the delicious coffee that you'll be pouring into it's black interior. And the message written across the mug is "The Coffee Is Strong In This One."
NEVER CONFUSE DARK ROAST WITH DARK SIDE
Whether you're camping out on the forest moon of Endor or settling in for another Star Wars marathon, you can count on the Rebels to have your back. They once took down the Empire, and now they're here to lend a helping hand in defeating your thirst.
Celebrate the small victories with this officially licensed Star Wars collectible.
CARE INSTRUCTIONS
Easy care
Top-shelf dishwasher safe
Microwave safe